SureCall Signal Boosters
A signal booster is essential for any RVer that enjoys remote locations. Ok, demanding a strong connection wherever you go isn't entirely getting away from it all, but it does come in handy, just when you think you might not need it.
SureCall is a leading brand when it comes to signal boosters. There are competitors, but SureCall are highly recommended, so we think it's a good idea to share our expertise in case you're looking for the best signal booster.
As well as reviewing a few SureCall Signal Boosters, we've also added a tips section to ensure you always get a strong signal, and also a troubleshooting section just in case anything goes wrong.
We've also included an installation guide in case you're unsure how to install a signal booster. And just in case you still have any unanswered questions, there's an FAQ section to round up the article.
Who is SureCall? 
Before we get going, it's a good idea to introduce you to SureCall, just in case you're new to RVing and are unsure of the quality of the company's products.
SureCall is an innovative US company based in Silicon Valley. Their main focus is building various cell phone network Signal Boosters for home, office, and mobile solutions. They also produce specialized models for various types of vehicles including the RV and at this moment they hold six patents. 
As cell phone signal can be a life-saving feature in certain situations, SureCall produces products well known for durability and longevity. 
Their Signal Boosters are made from top-quality metals and control board components, and this strict quality control has resulted in having hundreds of thousands of users across North America who have significantly reduced the amount of dropped calls and got better data speed.
SureCall Signal Boosters are also FCC approved and cover all the carriers across North America for data and voice.
How Long Has SureCall Been Around?
They were founded in 2001 and have gathered a lot of field experience during the network evolution from 1G up to 4G. Their models also work for 5G cell phones boosting the 4G signal.
Where Are SureCall Products Made?
Unlike many other products, SureCall products are 100% made and tested in the USA.
Review of the Best SureCall Signal Boosters
Best Overall:
 Fusion2Go 3.0 RV Signal Booster
Specs and Dimensions
Maximum Gain: 50 dB


Gain Adjustment: 20 dB (automatic)


Outside Antenna Cable Length: 40 ft


Power Consumption: Less than 10W


Noise Figure: Less than 5 dB


Input/Output Impedance: 50 Ohm


Supported Standards: WCDMA, EDGE, EVDO, CDMA, GSM, HSPA+, LTE, and all other cellular standards


Networks: 4G LTE and 3G


Weight: 1.43 lbs


Dimensions: 5.625" x 4" x 1.125"
The Fusion2Go 3.0 RV Signal Booster is designed and optimized for trailers, campers, and recreational vehicles. Designed with 2XP technology, it provides reliable cellular data to multiple users in the vehicle.
It increases the power of the uplink transmission two-fold and amplifies the signal from cell towers. This keeps users connected, even in weak cell signal environments, and enables them to enjoy strong and reliable connectivity all the time.
Main Features
One of the best multi-carrier solutions for RVs, the Fusion2Go works whether the vehicle is stopped or moving.
Strongest Gain Allowed by FCC
This model has an incredibly powerful signal booster uplink, which means that even if your RV is far from cell towers, you'd be able to place a call and have fast data. In short, if you're going to need cellular signals in remote places during traveling, then the Fusion2Go 3.0 signal booster is the perfect solution for you.
Wireless Operation
This product works wirelessly and doesn't require any physical connection to your cellphone. It can also support all carriers and multiple phones at once, resulting in better voice quality, fewer dropped calls, and faster internet data speeds.
Installation Kit
The Fusion2Go 3.0 comes with a complete vehicle kit that includes all the components necessary for a trailer or RV installation. Thus, you can use the unit in your truck or car, and then move it into the RV if you want amplified signals. With several mounting options, you can choose the one that works best for your vehicle. 
Pros
Compatibility
The Fusion2Go 3.0 RV Signal Booster is innovatively designed and works with all cellular devices and carriers in Canada, Mexico, and the United States. It also works with carriers from other countries, including South America, Australia, and Latin America. The Fusion2Go is also able to support multiple users simultaneously and extends the battery life of cell phones at the same time. And it's also 5G phone compatible, which means that it boosts 4G LTE data and voice signals on 5G devices.
2XP Technology
Boasting 2XP technology, this product provides 2x the uplink power and ensures exceptional performance in remote and rural areas. It's designed with high-quality materials and offers maximum gain off and on the road.
Featuring a gain amplification of up to 50 decibels, the model enhances 4G LTE and 3G cell service for all wireless devices, including notebooks, hotspots, and smartphones. The Fusion2Go 3.0 prevents loading screens and gets rid of the frustration that comes with searching for reception.
It also provides faster internet and ensures you never drop calls on the road again. And if that's not enough, it enables users to send text messages and emails with zero delays and stream audio and video with little buffering.
Extended Coverage
This RV signal booster improves 4G LTE and 3G signals by amplifying the existing outside cellular signals. Thus, the strength of the existing outside signal directly impacts the area of inside coverage provided by the signal booster.

Numerous Additional Accessories
The Fusion2Go comes with a complete kit, which includes an inside whip antenna, DC and AC power supply, SureCall RV amplifier, and an outside omnidirectional antenna with a cable. These components include a four-inch mag mount external antenna and a low-profile internal antenna.
It's also backed by a 60-day money-back guarantee, enabling users to use it risk-free. The equipment further comes with a three-year manufacturer warranty to give users peace of mind.
Cons
Low Coverage When Signal Strength is Weak 
If the external signal strength is weak, users have to be very close to the amplifier in order to get service. The unit provides a decent reception if the device is positioned a few feet away from the booster antenna.
However, this is only because the FCC has limited how strong mobile amplifiers can be. This means that although the Fusion2Go 3.0 is one of the most powerful amplifiers approved by the FCC, it is still limited in terms of the coverage area it's able to provide.
Installation is a Bit Difficult
The installation of this unit can be difficult for beginners. Users faced some difficulty in running the antenna cable through the RV's roof and then routing it to the dash where the unit was mounted. So, if you lack the installation skills required, you may need to get some professional assistance.
What Recent Buyers Report
Many users claim the SureCall Fusion2Go Max outperforms other signal boosters significantly, ensuring users can make calls when other boosters fail.
However, it is also reported that it only works with the provided antenna, so yo should consider other models if having an external antenna is important to you.
Why it Stands Out to Us
The Fusion2Go Max comes with Extended Range Technology (ERT) that amplifies cell signals outside the vehicle and produces faster data speeds than any other booster. 
2XP technology, on the other hand, improves the range between vehicle and cell tower. So, combined with ERT, you're getting a great cell phone signal booster that supports all North American network carriers. 
It also supports all the current cellular devices, including 5G models and hotspots with boosting 4G LTE data signal up to 50dB of auto-adjusted gain and can withstand multiple simultaneous users. Also, unlike the other models, Fusion2Go Max is built to last using metal instead of plastic parts. 
Bottom Line
If you need a reliable and strong signal booster for your vehicle, Fusion2Go Max will give you the signal in areas where other boosters slip up. It's not as strong as the Fusion2Go 3.0, but it's cheaper and you won't have to worry about any dropped call or slow internet connection anymore.
What Recent Buyers Report
People who've tested it out confirm that this unit provides a significant +10dB signal improvement. Many who bought this signal booster were actually looking for a portable solution that could be moved to other vehicles. And many reviews mention the quality customer support, saying they're very willing to solve any problems.
Why it Stands Out to Us
This signal booster comes with a minimalistic but very durable built approach. This unit has a basic two-piece design, and it's very easy to set up and just as easy to transfer to another vehicle as well.
We like their decision to provide this unit with the same ERT and 2XP technologies. A hands-free phone cradle acts as a cellphone holder and comes with an integrated antenna. It can be mounted either on a dashboard with provided optional adhesive or mounted on a vent clip. 
The only drawback that remains, however, is that it supports only one device at the time and lower maximum gain of 23dB, but it's cheaper than our other 2 signal boosters.
Bottom Line
If you're short on a budget but still would like to have some signal boost, try N-Range 2.0. It's easy to set up and can be used hands-free. It will provide you just enough boost for those problematic areas you're visiting often, but only for one device.
SureCall Signal Booster Tips
Outside Antenna Placement
The best location for an outside antenna is to place it away from any other antennas first. They should be installed at the highest point and, if possible, it should be at least 15 feet away from the base unit. Also, place it close to the spot where your signal is the strongest. You can determine such spots by using your phone to check signal strength in decibels.
Inside Antenna Orientation
While most of the outside antennas are omnidirectional, the best reception from the inside antenna is made when you place it vertically.
Space-saving Tricks
Since you're going to have a cable running from the outside antenna to your signal booster, you should provide a route that won't disrupt using your vehicle regularly and also protect your cable. 
First, pull down the door seal carefully and run the cable underneath it and then run the cable along the vehicle floor to the location planned for the booster. 
Reposition Your Vehicle
If you park your vehicle too close to any kind of obstruction it may lower your Signal Booster. Whenever it's possible try to make a clear sight around your outside antenna.
SureCall Troubleshooting 
Signal Booster Has No Power 
If your Signal Booster has no power, first verify that the Power LED on the booster is on. Next, check the power source and see if it's operational and the fuse is intact. If the fuse is blown, you will have to replace it before using that specific power source. Also, it would be a good call to try an alternate power source just to be sure before calling tech support.
Signal Has Not Improved
Verify that all cables are tightly linked to the booster and try separating the antennas further. It may come handy to turn it off, unplug the power adapter and then reinsert the power adapter and switch Power back on.
Also, bear in mind that bars on your cell phone are not always a reliable measure of the signal. So, the best way to confirm signal coverage is to try and call in places where you couldn't normally without a SureCall Signal Booster.
Outside Antenna Magnet Doesn't Work
Some vehicles have non-magnetic surfaces, so you should use the adhesive tape from the packaging to place the antennas.
What Does The Fusion2Go 3.0 Do?
The Fusion2Go 3.0 boosts, amplifies and then broadcasts the cellular signal to the RV's interior using the included whip antenna. It has several uses, including:
Boosts Existing 4G LTE and 3G Signals
This model takes the spotty and weak signal you're receiving, amplifies it significantly, and then rebroadcasts it throughout the RV. This results in a constant connection, crystal-clear calls, and quick delivery of text messages.
Boosts Wi-Fi for Tablets
If your RV's Wi-Fi works with a cellular signal, then this signal booster will amplify those signals as well, resulting in improved Wi-Fi connectivity. Thus, you'll be able to enjoy smoother streaming and faster download speeds.
Improves the Quality of the Calls
This signal booster decreases the probability of dropped calls, improves the battery life of your phone, and offers a greater coverage area, allowing you to place calls from both inside and outside your RV.
Comparison Overview
The most important factor to consider when choosing a signal booster is the product's performance. To ensure you're making the right decision, we've compared the Fusion2Go 3.0 with two other models:
Surecall Fusion2Go 3.0 vs. weBoost
When comparing the weBoost with the Fusion2Go 3.0, the Fusion2Go performed significantly better. The SureCall offers .18 Mbps upload speed, and 2.85 Mbps download speed right out of the box, while the weBoost offers .03 Mbps upload and 1.66 Mbps download speed.
The Fusion2Go 3.0 also comes with an optional antenna that improves the download speed to 3.97 Mbps and the upload speed to .29 Mbps, whereas the weBoost runs solely on the single antenna. 
What is the Difference Between the Surecall Fusion2Go 3.0 and 2.0?
The main difference between the Surecall Fusion2Go 3.0 and 2.0 is their uplink and downlink power. Uplink power refers to the transmission of signals from mobile devices to a cell tower, while downlink power is the transmission of a cellular signal from cell towers to mobile devices.
The Fusion2Go 3.0 offers a maximum gain of 50 dB, while the Fusion2Go 2.0 provides an uplink power of up to 21.2 dBm.
How to Install the Fusion2Go 3.0 Signal Booster
In order to get the best performance from a signal booster, it must be installed correctly. The Fusion2Go 3.0 package includes everything you'd need for installation, so you won't need to purchase any additional tools. Follow these steps for an easy installation:
Locate the ideal place for mounting the exterior antenna, keeping in mind the interior and exterior antenna should be positioned as far apart as possible.


Install the outside antenna above the roofline of the RV. You can place the antenna on an antenna pole, the RV's ladder, or on an existing windpipe.


Place the booster around 15 to 25 feet away from the exterior antenna and close to where you'll use mobile devices most often.


Before mounting the booster permanently, run some tests to check where you'll get the best area coverage.


Make sure all lights on the booster are blinking green. If the booster displays any amber or red lights, you'll need to change the location of the booster.


Connect the inside antenna to the inside antenna port of the booster, and align the antenna vertically.


Use the included coaxial cable to attach the outside antenna to the signal booster.


Plug in the booster and switch it on.
If you want to see how the Fusion2Go 3.0 signal booster is installed, you can watch the video below:
People Also Ask - SureCall Signal Boosters FAQs
Why Are SureCall Products So Popular?
SureCall products are so popular because they provide a much better bang for the buck. On the one hand, it's less expensive, and more importantly it delivers much better results when compared with the performances of other products and better build quality.
What Kind of Warranty Does SureCall Offer?
SureCall provides you with two types of warranties: 
The first one gives you full money protection for the 30 days upon purchasing. You can get all the money you invested with no questions asked. 
The second warranty provides you with a typical 3-year warranty which covers all the usual maintenance for your device.
What Type of Roof Mount For Surecall Antenna?
Based on the type of the Surecall model, the outside Antenna can be mounted directly on both metal and non-metal roofs using the adhesive tape. And for the specific RV models, you can mount it on the vent pipe, ladder, or already existing antenna hole.
On Surecall, Which Band is For Sprint?
Unfortunately, you will have to use Spark band 25 and 26 only. Bear in mind that because of FCC regulations, Sprint Spark Network Band 41 located at 2,500MHz can't be supported by any Signal Booster. Simply put, while antennas can support this frequency, it's too close to emergency networks to be used with Boosters.
What's the Best Location for a Signal Booster Outside Antenna?
The best location for an outside antenna is to place it away from any other antennas first. They should be installed at the highest point and, if possible, it should be at least 15 feet away from the base unit. Also, place it close to the spot where your signal is the strongest. You can determine such spots by using your phone to check signal strength in decibels.
Can a SureCall Vehicle Signal Booster Be installed in Home or Office?
In the case you might need to use it at home or work, you won't have a problem. Bear in mind, however, that SureCall produces Signal Boosters designed for the Home and Office environment, which will work much better.
Is the Fusion2Go Worth it?
The Fusion2Go is one of the best RV signal boosters available on the market. It boosts 4G LTE and 3G networks from almost all carriers in the US, resulting in increased call clarity, fewer dropped calls, and extremely fast download speeds.
Can You Run The Fusion2go Signal Booster All Day?
Yes, the Fusion2Go signal booster can be run all day. It offers maximum power and gain, resulting in seamless connectivity wherever you go. It supports multiple users at once and ensures connectivity through even the most remote areas.
Is the SureCall Signal Booster Hard To Use?
The Sure Call Signal Booster is compact and extremely easy to use. It includes a kit that has everything you'd need for installation. Once you've properly installed the unit, you just need to plug it in, and you can start using it immediately. It also comes with a user manual in case you run into any issues.
Does The Sure Call Fusion2Go 3.0 Only Work When Stationary?
One of the best multi-carrier solutions for RV use, the Sure Call Fusion2Go 3.0 works whether the vehicle is moving or stationary. It's equipped with auto-adjusting gain, which ensures that you remain connected even through the weakest cell signal areas.
Does The Fusion2Go Boost Both Wi-Fi and Cell Signals?
The Fusion2Go boosts 4G LTE, 3G, and 2G signals for Verizon, Sprint, Rogers, AT&T, T-Mobile, Telus, and all other North American carriers. If the Wi-Fi of your RV works with a cellular signal, then the Fusion2Go will boost Wi-Fi signals, as well.
SureCall Signal Boosters - Connecting Everywhere
All in all, the Fusion2Go 3.0 is undoubtedly one of the most powerful mobile boosters available today. It significantly enhances 4G LTE and 3G cell service on all Canadian and US carriers and is ideal for RVers who regularly travel to remote areas. No matter how far the cell tower is, the Fusion2Go 3.0 ensures that you're able to make a call.
The Fusion2Go Max and the N-Range are inferior products, but do the job for less cost. It's all about your budget, but if you want a signal in remote places, a SureCall signal booster will definitely give you this.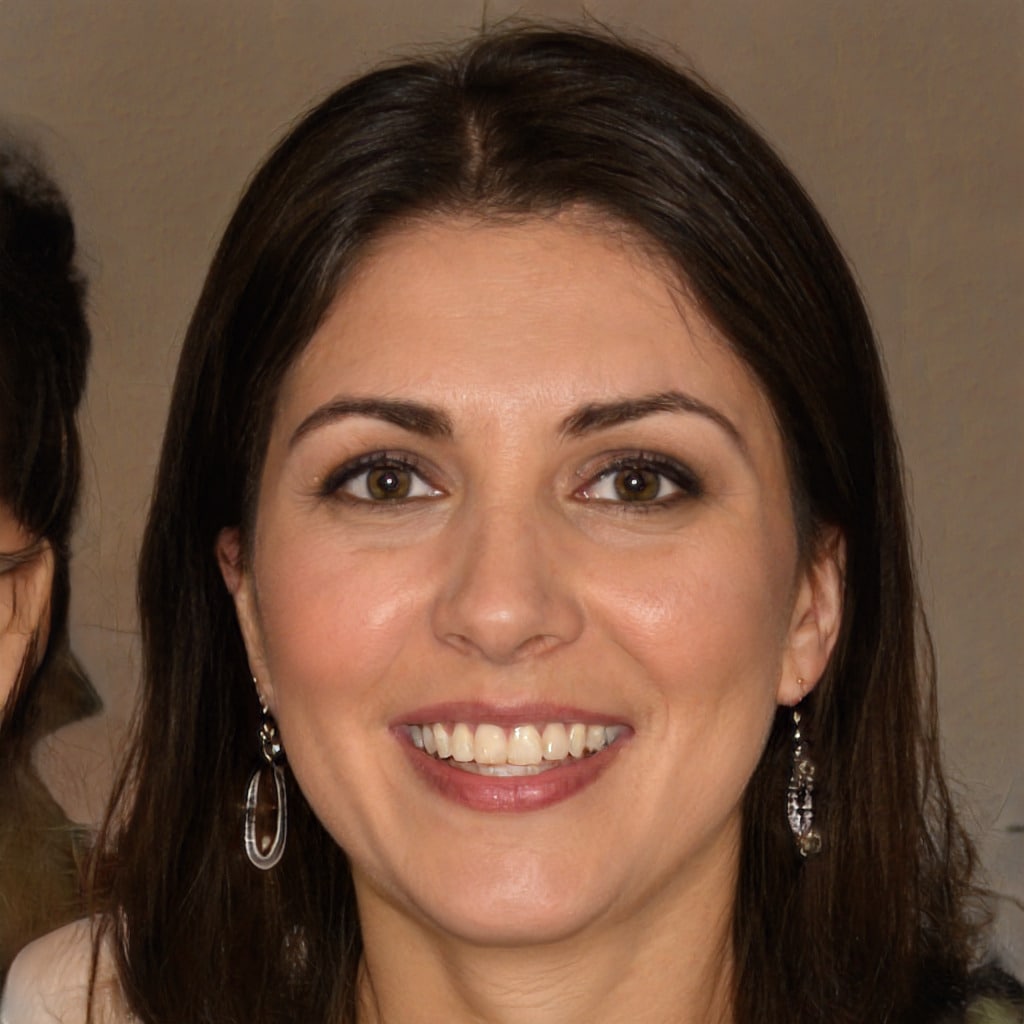 Hello, fellow wanderers! I'm Alyssia. Since 2008, my husband and I have called an RV our home, journeying through life one mile at a time. Our nomadic lifestyle has led us to over 70 countries, each with their unique tales that have shaped our own.
I share our stories and insights right here, hoping to inspire and guide you in your own adventures. Expect tips on RV living, our favorite camping spots, breathtaking hiking trails, and the joys and challenges of an ever-changing view from our window. Alongside, you'll also find practical advice on outdoorsy stuff, designed to equip you for any journey. Join us as we continue to explore the vast, beautiful world on wheels!