Although an RV is a big investment, it's incredibly susceptible to damages from the harsh outdoor elements. But the good news is that there's an extremely simple and effective way to maximize your RV's lifespan and avoid costly repairs.
RV covers are a classic accessory that every RVer knows about, but using the wrong cover can lead to rig damage and wasted money. Leader Accessories has been satisfying outdoor leisure enthusiasts - fishing and camping lovers, powersports and watersports fanciers, and RVers - for a long time with ingenious concepts, innovative solutions, and exceptional products.
The Leader Accessories RV Cover is available in nine sizes and three different colors. Designed with single-ply sides and durable, triple-ply material, it is undoubtedly one of the best ways to protect your rig. And as a special offer, RV Expertise readers receive 10% OFF by using the promo code "RV" at check out.
Leader Accessories RV Cover
Why it Stands Out to Us
Boasting an innovative combination of a protective coating against harmful UV rays and a durable, non-woven Ripstop fabric, this product provides an exceptional level of protection to RVs and other recreational vehicles.
Similar to other quality covers, the unit is designed with an air vent system to allow for enhanced ventilation and reduced wind stress. It also features full cuts for air conditioners, ladders, and other items.
Furthermore, the cover is manufactured with a durable and thick material that protects RVs from various outdoor elements, such as dust, mildew, and rain. Its front and back sections are designed with adjustable zippered panels, which allow RVers easy access to their vehicles from both sides.
Moreover, the side sections are constructed with panels, which is not something that's normally found on most RV covers. It is also waterproof, so users won't have to worry about corrosion or any undesired water entry during the monsoon season. Its ingenious design prevents fading and protects your vehicle from UV rays as well.
The unit further stands out from its competition because of its reflective panels, which are incredibly convenient if you're parking at night. It protects your vehicle from all kinds of harsh weather elements and is extremely easy and quick to install as well.
Featuring elasticized hem corners, the cover helps ensure a snug and custom fit. It's also extremely versatile, making it perfect for trailers that are around 27 to 30 feet long. The unit is available in several different sizes, further making it suitable for different vehicles. 
Lastly, it comes with several different accessories, including an adhesive repair patch that can be conveniently used whenever you need to patch up a hole in the RV cover.
Pros - What We Love
This RV cover is certainly one of the best and most reliable covers available on the market today. Along with being constructed with high quality and durable components, it has numerous other advantages, including:
Single-Ply Sides and Tough Triple-Ply Top
Designed with single-ply sides and a triple-ply top, this unit protects your RV from dirt, bird droppings, scratches, rain, snow, and mildew for all-weather protection. Its double stitch seams shield the RV from harmful UV rays and nicks and scratches, thus reducing the risk of premature aging and maintaining resale value. It's also waterproof to prevent accidental water entry and corrosion during heavy rainfall. It further comes with a ladder cap for additional protection.
Easy Access to the RV When Covered
The unit's weighted toss bag system and integrated strap attachment eliminate the need to crawl under the RV for the installation of tension straps, making it incredibly easy to cover the RV. Its tension panels further help reduce cover stress to enable easy tightening of straps, while its long zippers allow easy access to the engine bay and doors.
This Leader Accessories unit is designed with full cuts for the easy installation of air conditioners, ladders, and other exterior features, making it ideal for several different RV models.
Ensures a Custom Fit
With an elasticized hem and extra reinforced corners, the unit provides a snug and custom-like fit and prevents tearing of the cover. Its air vent system vents inside moisture and reduces wind stress, wheres its innovative cinching panels and tension panels remove slack.
Moreover, the cover is available in three different colors and a wide range of sizes, so you can choose the model that best suits your vehicle and your style.
Incredibly Easy to Install
Thanks to this cover's reflective panels, it is extremely convenient to use if you're parking at night. It also protects your vehicle from all kinds of weather and can be installed very quickly and easily.
Comes With Numerous Additional Accessories
Lastly, this product comes with several different accessories, including a storage bag for easy storage, a ladder cap, and an adhesive repair patch that can be used to repair holes in the cover. Leader Accessories also offers excellent after-sale service, and the cover itself is backed by a two-year warranty.
Cons - What Could Be Improved
The Leader Accessories RV cover is a high-quality RV cover that provides excellent protection against various weather elements. However, there are a few features of this cover that can make this an exceptional product if improved.
Can Tear Easily
This RV cover is made from a lightweight material which some users have found to be prone to tearing. This is particularly true for RV covers that are too snug. Therefore, one way you can prevent the cover from tearing is by measuring your trailer carefully and ordering a size that is not going to be too tight. 
Another thing that can safeguard your RV cover against tearing is that you can first pull a plastic tarp over the top of your travel trailer. This will help cover all the sharp edges and corners that cause rips. Do not pull the cover, but make sure that slides smoothly. In case it does not slide smoothly, stop pulling and figure out what is causing the hang-up.  
Air Vents May Cause the Cover to Billow in High Winds
The Leader Accessories RV Cover is designed with vents that help reduce wind stress. However, some users reviewed that the air vents may not stop the cover from billowing in high winds, which can lead to the cover ripping. Make sure that you tie down the tarp properly. Also, if it is mildly breezy, it is best to wait another day to cover your motor home.
What Are Leader Accessories Covers Best For?
Leader Accessories Covers are an exceptional product as they have the following properties:
Protects the Exterior of Your RV
External elements can cause damage to the exterior of your vehicle. Paint may start to fade, and the sun may cause the vinyl or rubber to crack. Moreover, heavy rainfall and hailstones can cause damage to the roof of your RV. Leader Accessories Covers protect your RV from such elements and helps to maintain its appearance. They also help to expand the lifespan of the exteriors. 
Protects the RV's Interiors
The protection offered by the Leaders Accessories Covers is not just limited to the outside; it also helps to protect the insides. Exposure to sunlight for a very long time can cause the seat and dashboard to deteriorate quickly. With this cover, you can protect the equipment inside your RV while keeping yourself cool.
Prevents Dirt Buildup
This exceptional cover also protects your RV from dust and dirt buildup. Over time these particles can cause wear and tear to your RV's components. If left unchecked, these can lead to major issues that can take quite a lot of time and effort to fix. With this cover, you don't have to worry about dust and dirt, as it effectively prevents them from accumulating.
What Do I Need to Know Before Buying?
With the variety of covers available, it can become quite difficult to choose the right one. However, you can narrow down the choices by keeping the following factors in mind:
Protection Level
The main purpose of investing in an RV cover is to protect your trailer. However, there are a number of options that fail in this aspect. You should look for a cover that is constructed with one-layer side material and a three-layer top material. This proven cover design offers greater protection during harsh weather. It is also vital to look for an RV cover that repels UV rays, water, and wind.  
Keep in mind the kind of weather your RV cover will be experiencing in order to ensure that you get a product that will ensure that your RV remains unaffected by the conditions around it. Look for a cover with waterproof qualities as overexposure to water can cause a buildup of mildew and mold. Also, a cover designed with vent systems reduces wind stress, which can prevent rips and tears.  
Size
It is vital to pick a cover size that corresponds to the size of your motor home. Measure the height, length, and width of your rig before buying any RV cover in order to get an accurate fit. This process will also help save a lot of time as it will eliminate the options that do not match your sizing needs.  
Material
It is also essential to get an RV cover that is made from durable and high-quality materials. Most RV covers are made from polyethylene, polyester, polypropylene, and solution-dyed acrylic. Polyester is ideal for use in hot climates as it provides excellent protection from UV rays. Polypropylene is highly resistant to cracking and acid damage and helps prevent the buildup of moisture. Find out the properties of all the materials before choosing one that is most suitable for your environment.
Conclusion
As an RV owner, it is vital to invest in a high-quality RV cover in order to protect your vehicle while preserving its appearance. The Leader Accessories RV Cover is one of the most reliable covers available. Its high-quality, durable components provide the user with complete peace of mind.
So if you want an all-season cover to protect your trailer from the harsh outdoor elements, including snow and rain, this Leader Accessories cover deserves a second look!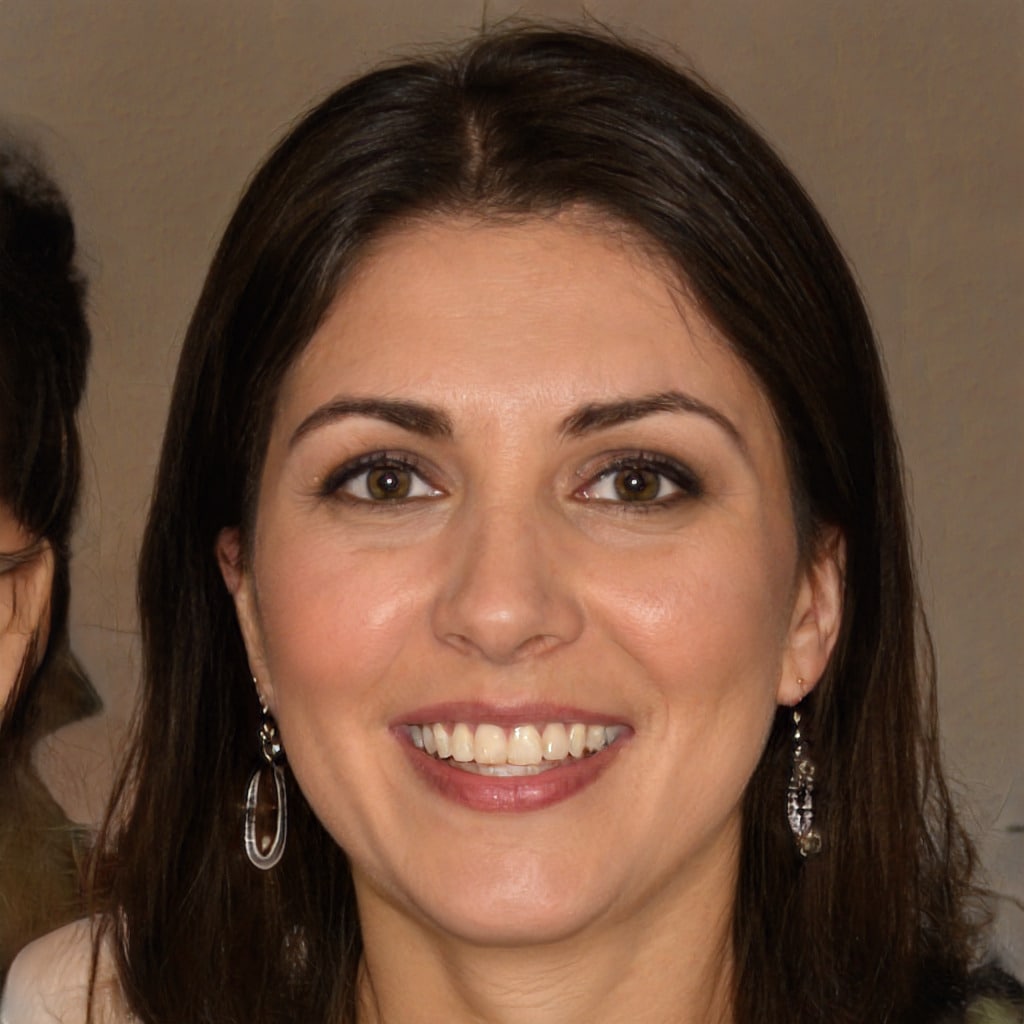 Hello, fellow wanderers! I'm Alyssia. Since 2008, my husband and I have called an RV our home, journeying through life one mile at a time. Our nomadic lifestyle has led us to over 70 countries, each with their unique tales that have shaped our own.
I share our stories and insights right here, hoping to inspire and guide you in your own adventures. Expect tips on RV living, our favorite camping spots, breathtaking hiking trails, and the joys and challenges of an ever-changing view from our window. Alongside, you'll also find practical advice on outdoorsy stuff, designed to equip you for any journey. Join us as we continue to explore the vast, beautiful world on wheels!