A Travel Trailer Cover is critical for any owner. A trailer is a great investment if you're someone who loves traveling, road trips, and unforgettable adventures, but of course, most people won't use it year round.
And when not in use, a travel trailer needs protection, and the best and easiest way to do this is with a good quality c over that's breathable and will give you easy access to your trailer.
Travel trailer covers are relatively cheap, but will definitely help prolong the life of your trailer. They do a great job at protecting these recreational vehicles from the harsh conditions nature can throw at it. 
Even if your trailer remains in your garage when not in use, you need a travel trailer cover to preserve its quality and keep dust from getting the best of it.
Of course, there are plenty of options available on the market, varying in terms of quality, material, and other similar factors. Such an array of choices can easily confuse you, so to help you make a sound decision we've put together this review.
As well as reviewing what we believe are the best travel trailer covers, we also offer a Buyer's Guide where we explain in detail why you really need a travel trailer cover. We also explain what to look for when looking for a trailer cover, but if there are any unanswered questions left for you, there's an FAQ section at the end.
If you prefer, you can jump straight to the Travel trailer Covers Buyer's Guide by clicking the link...
Review of the Best Travel Trailer Covers
Now, let's discuss the best travel trailer covers on the market today. All of these are top quality products that perform their function well and we're sure you'll be happy with your choice inside your budget.
Best Overall Travel Trailer Cover: 
KINGBIRD Deluxe Cover
This travel trailer cover is made out of an extra thick 4-ply, top quality fabric as well as a 3-ply side. It's also non-woven. This strong fabric and stitching provides maximum protection and protects the trailer from things such as harmful UV rays, dust, wind, snow, nicks, and scratches. As a result, your trailer will remain in perfect condition for a long time.
To ensure the travel trailer cover stays in place during strong winds and more importantly isn't torn, it has 2 pieces of specially reinforced straps that maintain a firm grip around the trailer. In addition, it also has 6 air vents on either side to prevent moisture build-up and keeps everything dry. There's also rollable zippered door that allow easy access in and out of the trailer and to the engine even when the cover is on.
Available in several sizes, the yellow reflective panels also ensures safety at night or when parked. Wheel covers and a portable storage bag are also included in this, what we believe is the best travel trailer cover.
Bottom Line
Overall, this is perfect for trailer travelers that need covers to protect their rig from harsh external elements when the vehicle is not in use. It does the protection job perfectly, and you get easy access to your trailer even with the cover on.
Best Travel Trailer Cover for the Money:
Leader Accessories Cover
This polypropylene travel trailer cover is a thick cover that has triple-ply on the top and single-ply on the sides. Available in a variety of sizes, it provides maximum protection against rain, snow, wind, bird droppings, and other similar foes. This helps prevent premature degradation of your trailer in terms of its paint job, exterior, and even interior.
To make sure that it stays fixed, it has elasticized hem corners to allow a perfect custom fit according to the shape of the trailer.
As for additional features, the trailer cover is equipped with an air vent system to lower wind stress and moisture damage. The zippered doors allow access to the trailer door and engines without any barriers. And a ladder cap and a storage bag are also included in this travel trailer pack.
Bottom Line
This is an affordable travel trailer cover for anyone on a budget. Despite being cheaper, the Leader Accessories cover protects the trailer from damages as well as any other travel trailer cover.
Best 19 Foot Travel Trailer Cover:
Classic Accessories Heavy Duty Cover for up to 20' Travel Trailer
This travel trailer cover fits trailer sizes of about 19' perfectly, but is also ideal for any trailer from 18-20 ft. It's made from a high-quality, quick dry PermaPRO fabric that not only provides protection to your rig but also acts as a vent, keeping it dry and safe from the damages of moisture.
It's also water-resistant and UV-repellent, protecting it from harsh natural effects. It comes equipped with front and rear adjustable panels as well as an elasticized hem to allow a custom fit. These tension panels also help reduce stress when tightening the installation straps.
A weighted toss bag system is another great addition in this cover as it helps to avoid crawling under the trailer for installation of straps. Zippered panels can also be found on this, which allows easier access to trailer doors, engines and storage compartments. Zippered storage bags are also included that expand for easy packing.
Bottom Line
This is a good option for anyone with 18-20 ft trailers. It's strong and durable and provides maximum protection to your trailer, and the zippered panels make for easy access.
Best 25 Foot Travel Trailer Cover:
Amazon Basic Trailer Cover – 24'- 27'
This travel trailer cover is perfect for 25' trailers while any size between 24-27 feet also works well. It's made of a thick material with the roof having 3-plies while the sides have a single breathable ply. This extensive design enables it to provide excellent protection against dust and dirt, rain, snow and wind as well as unwanted scratches.
The material is also quick-drying. This, along with the air vent system, ensures ultimate dryness and minimizes wind lofting. There's also adjustable front and back panels along with elasticized hem corners and an integrated buckle system that provide a firm, tight fit around the vehicle.
A toss bag is also included to remove the need of crawling under the trailer. And a storage bag for packing the cover when not in use is also included.
Bottom Line
This is a good option for big trailers. It's big in size and covers the vehicle fully and provides a sufficient amount of protection, and easy access to your trailer.
Best 29-32 Foot Trailer Cover:
ADCO Designer Series SFS Aqua Shed Travel Trailer Cover
The ADCO designer series trailer covers are a great pick for large trailers that are about 29-32 feet long. They are fully accommodating of the front and end, height wall, air conditioners, slide out, and ladders.
This trailer cover is designed specifically for humid climates. It features a polypropylene material triple layer SFS at the contemporary side panels while the ADCO signature Aqua Shed SFS is used for the top panel. This guarantees a significant reduction in premature aging of the trailer and lowers overall maintenance costs.
Zipper-entry doors are also present for easier access while a storage bag and ladder cap are included in the package.
Bottom Line
This is a large cover for big motor vehicles. Such large sized travel trailer covers aren't easily available, but you get everything you'd expect from a quality product.
Best Travel Trailer Spare Tire Cover:
Camco Vinyl Spare Tire Cover
Just like the of a trailer, tires need to be protected against abrasive elements, and the Camco spare tire cover is perfect for that. Being 27.75" in size, this cover fits tires that are about 27" in diameter, covering them completely and keeping all damaging elements away.
The RV Tire Cover also boasts strong nylon thread that further weatherproofs the tire, protecting your spare against the harmful rays of the sun, dust, dirt, rain, etc. These are made out of a durable vinyl material that is bound to last you a long time, keeping your spare tires safe and in good condition.
Bottom Line
This is a good choice for your spare tires that need to be covered and protected from harsh external factors in order to stay in good condition and serve you longer.
Best Travel Trailer Wheel Covers:
Classic Accessories Wheel Covers, 4-Pack
This is a 4-cover trailer cover pack that's suitable for fit most trailer tires. They're about 8.5" wide and can easily fit travel trailer tires that are 24-27" in diameter. They're made out a quality vinyl material that's easy to clean with just a wipe and is also scratch proof. This means that not only does it perform its function well but also looks good.
Apart from that, the covers can be quickly and easily slipped onto the tire. They also have elasticized back panels along with two rear eyelets to make sure that the bottom flap is firmly secured. A rope is also included to make the fit tighter.
Bottom Line
These covers are a great choice for your travel trailer tires when your trailer is not in use. They keep the tires safe and will ensure they're undamaged, ultimately lengthening their life cycle.
Best Travel Trailer Propane Tank Cover:
Camco Heavy-Duty Propane Tank Cover
This propane tank cover by Camco is a heavy-duty product made from polypropylene. It's great for protecting propane gas bottles from flying debris while also making your trailer look very streamlined. The cover itself is quite easy to assemble with the hardware that's included in the package.
The cover, once placed onto the tank, fits perfectly and protects it from sun damage, keeping it safe and in pristine condition. This Camco propane tank cover can easily fit a 20 to 30-pound steel double tank, and the design includes easier access to gas valves and changeover valves. 
Bottom Line
A propane tank is important to keep covered as it can be dangerous if you leave it out in the open. This unit by Camco does its job well at keeping the fuel tank safe and is also easy to use.
Buyer's Guide
Now you've reached our travel trailer covers buyer's guide. Here, you'll learn the reasons why you really need a new cover for your trailer, and the different aspects to consider before buying one. To end the article there's an FAQ section dedicated to all things travel trailer covers, so you should be well equipped by the end.
Why You Need a New Cover This Year
Leaving your trailer exposed and uncovered out in the open will lead to harsh external factors beating it down. Therefore, a good travel trailer cover is important to prevent any such damage, and here are the main reasons to do so.
UV Protection
Harmful rays from the sun can seriously affect your rig and cause severe damage Prolonged exposure to heat and UV rays can lead to fading of the paint job, and if left it can further deteriorate to peeling and cracking. Eventually, the metal and plastics within would also be affected going to the seats, dashboard and other areas simply because of a lack of a protective layer, resulting in rusting, erosion and staining.
Weather Protection
Bad weather can also impact the exterior aesthetics of your trailer. A travel trailer cover for winter is necessary as it needs to be shielded from rain, snow, or wind. Wind and dust may carry sharp debris that scratches up your trailer while snow and water hitting the surface can also seriously damage it.
Reduced Maintenance
Leaving your motor vehicle parked under trees or for prolonged periods can cause a build up of leaves, branches, bird droppings, etc. This would have a negative effect on your trailer, but if you have a trailer cover, there'd be no such damage and it would be much easier for you to maintain your trailer.
In short, a travel trailer cover plays an important role in keeping your trailer from premature degradation from harsh external factors. Therefore, it can keep your rig looking good, protected, and even allow a higher resale value.
Aspects to Consider Before Buying
Before buying a cover, it's essential to consider certain things to make sure it would be compatible for your trailer. A few of the factors to consider are as follows:
Size
You should make sure that the travel trailer cover you're interested in fits your trailer well and isn't too short or too tight. For this, you need to take the measurements of your trailer beforehand. Not only will this help you find a perfect fit but also save time by avoiding those that won't fit your rig.
Material
To make sure that the cover actually protects your trailer, you need to buy a high-quality product that's made out of durable material. Various materials are used to make these such as polypropylene, polyethylene, polyester, etc. and each material has its own properties and works differently. Therefore, you need to choose a travel trailer cover, keeping your climate in mind, such as a waterproof cover or UV-resistant, and tear-resistant, etc.
Additional Safety Features
These features, although may have an extra cost, are worth it due to the increased convenience and protection they offer. Some of these features are:
Air vents: These improve breathability and reduce moisture content, which helps lower the risk of mold and mildew.
Zippered panels: These panels allow you to access your trailer even when covered so you don't have to remove it completely to get access to your trailer.
People Also Ask - Travel Trailer Cover FAQs
Although most trailer covers are straightforward and easy to use, some people often face issues, and of course not all questions are answered. With that said, we have included an FAQ section for all the common questions we get from our readership.
How to Measure a Travel Trailer For a Cover?
Use a measuring tape to measure your trailer, but make sure to include the bumper in your measurements. You also need to make appropriate adjustments if you have a mounted air conditioner, i.e., by adding more height/length to the total.
What is the Best Travel Trailer Cover?
The best travel trailer cover is one that provides complete protection to your trailer, both inside and outside. It will be UV ray-repellent, water, and dust proof and can also withstand nicks and scratches. The best one available today is definitely the KING BIRD Deluxe Cover that carries all these properties.
Do You Really Need to Cover Your Trailer?
Although optional, covering your trailer is highly recommended because it provides many benefits for your trailer. It's an addition that is totally worth it to make sure your travel trailer remains in its best condition for longer.
Will Travel Trailer Covers Cause Damage?
Trailer covers can have no negative effect on your motor vehicle. They're designed to withstand all the abuse themselves and keep your trailer safe.
Are These Covers Good All-Year Round?
Most quality covers can be used for several years, even through the harshest of weather conditions before they begin to degrade. Of course the more you use it, the less time it will perform at its peak, but you should get a few years at the very least.
The Best Travel Trailer Covers - Protecting Your Trailer for Years to Come
It makes sense to buy a quality travel trailer cover if you already own a trailer. They play an important role in protecting your trailer from degradation and preserving its appearance, that otherwise is bound to deteriorate over time.
You can use this review to find a cover that fits your trailer and its needs. But remember, always make sure you know the size you want, and get one with good quality zippered panels, and one that's breathable.
If you choose any of the above travel trailer covers for winter or year round, we're sure you'll be happy with your purchase.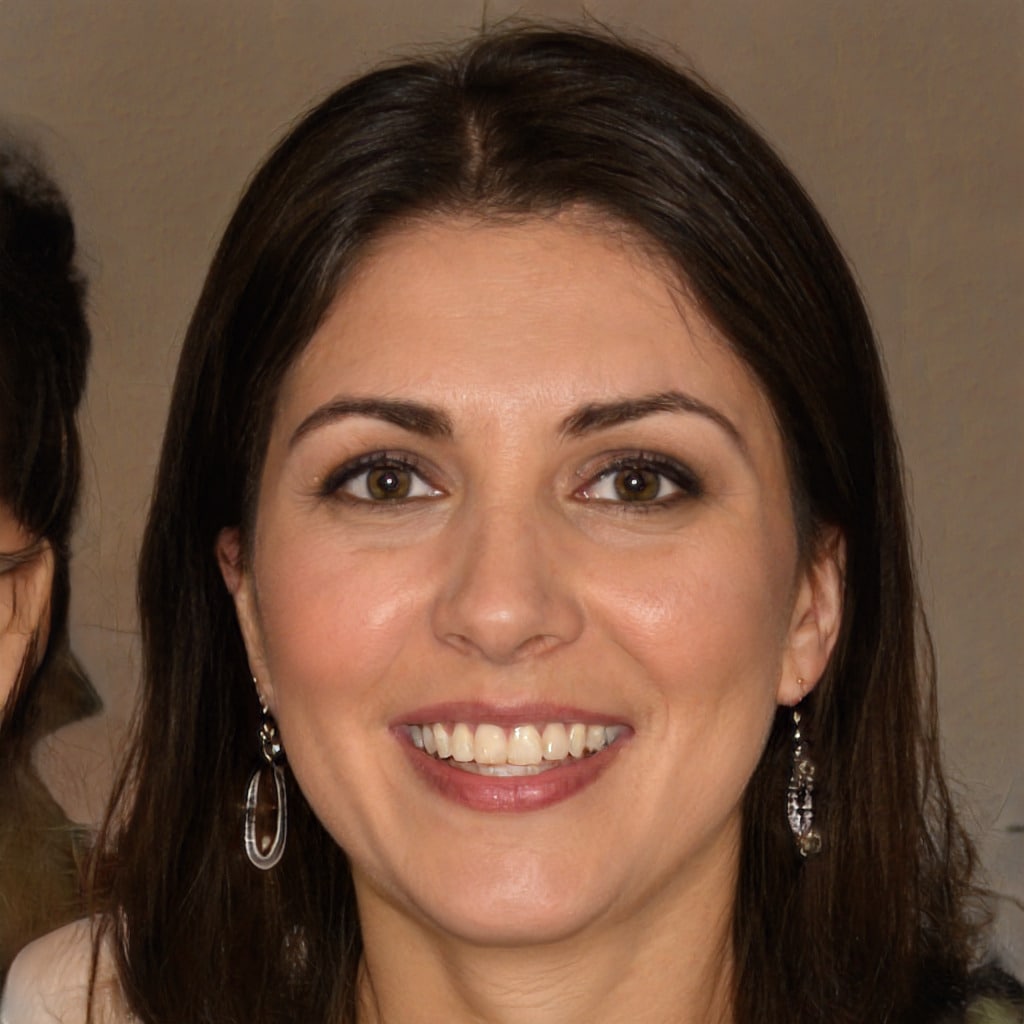 Hello, fellow wanderers! I'm Alyssia. Since 2008, my husband and I have called an RV our home, journeying through life one mile at a time. Our nomadic lifestyle has led us to over 70 countries, each with their unique tales that have shaped our own.
I share our stories and insights right here, hoping to inspire and guide you in your own adventures. Expect tips on RV living, our favorite camping spots, breathtaking hiking trails, and the joys and challenges of an ever-changing view from our window. Alongside, you'll also find practical advice on outdoorsy stuff, designed to equip you for any journey. Join us as we continue to explore the vast, beautiful world on wheels!