Looking for an RV snow cover? With winter on its way many RVers start to think about protecting their second home while its stored away for the winter. But of course, even if you get out during the winter, it's good to protect your RV when you're not using it.
If you live up north, the snow can be hard to deal with during the winter months, and of course it can be very damaging to your RV if you don't protect it. That means an camper cover for RV during the winter, and winterizing your RV is essential to keeping your home on wheels ready for when the weather starts to pick up again.
There are many great RV snow covers of course, and they all do the job of protecting your RV. But you don't simply want a throwover, even though this will protect your vehicle to a degree. You want a camper cover that's designed with protective material, and one that gives you partial access where you need it.
We've reviewed some of the best camper covers for RV winters, and offer our expertise on the best ones for 5th wheels, travel trailers, motorhomes, and even pop up campers. 
Each one is designed to provide superior protection against snow, wind, ice, humidity, and anything else nature can throw at your camper during the harsh winter.
After the review, we've included a buyer's guide where we explain RV snow covers in greater detail. We explain the importance of camper covers for an RV over the winter, and also what to look for when shopping for one. There's a guide and video on how to install an RV snow cover, so you'll know all there is to know on camper covers for RV.
If you prefer, you can scroll straight to the RV Snow Cover Buyer's Guide by clicking the link...
Review of the Best RV Snow Covers
Now we're going to dive into the best camper covers for winter conditions. As mentioned, we'll be taking a look the main features, and different types of RVs. Let's begin...
Best Class A Motorhome Snow Cover:
ADCO Designer Series SFS Aqua Shed Class A
First on our list is the ADCO's Designer Series SFS AquaShed RV Snow Cover for Class A motorhome owners. This model is designed to keep your precious cargo protected from the elements whenever you're not traveling.
A weighted buckle toss-under makes snapping buckles on opposing sides of the cover easy, making this easy to install and undo. The slip-seam strapping systems cinches at top and bottom for a snug fit, so there's no chance of any harsh elements sneaking and damaging your motorhome.
What really makes this camper cover for winter is the zipper entry doors. These make access to all the important parts of your motorhome easy, so you won't have to take the whole snow cover off if you only want to access one area.
The triple-layer SFS Aqua Shed RV cover provides maximum resistance to humidity, rainfall, and the triple-layer polypropylene side panels allow your RV to breathe, which helps eliminate mold and mildew.
Bottom Line
Overall, the ADCO 52205 Designer Series SFS Aqua Shed Class A RV Cover is the perfect investment to protect your Class A motorhome over the winter. It fits perfectly, and its triple-layer cover protects your vehicle against the harsh elements of nature.
Classic Accessories OverDrive PermaPRO Deluxe Travel Trailer Cover
This RV snow cover is highly sought after for its great quality and ability to perform in the worst climates. It has a wide variety of size options, so finding the right one shouldn't be an issue.
Adjustable tension panels and elasticized hem corners provide a custom-like fit, so your travel trailer will be properly protected if you install it correctly.
For ease of access, the zippered panels allow access to the RV doors and storage compartments on all four sides of your trailer, so you won;'t have to remove the whole RV snow cover if you simply need to access one area.
Installation is super easy with this camper cover. Many higher trailers can make covering one difficult but this RV snow cover boasts long zipper pulls means you shouldn't need a ladder. Added with integrated straps and toss bag system it makes for installation simple and quick with this cover.
Of course, you won't be keeping your camper cover on after the winter, so you'll be happy to know a zippered storage bag can easily be unzipped and expanded for easy packing.
Bottom Line
This RV snow cover is great. It comes in many travel trailer sizes, and is designed to fit perfectly, so make sure you get the right size. It will protect your trailer from the harsh elements of winter, and with zippered panels, you'll have easy access whenever needed.
ADCO Designer Series SFS Aqua Shed Travel Trailer RV Cover
The ADCO Designer Series Trailer/RV Cover is one of the most popular on the market today. It offers a wide range of sizes that are all tough and lightweight, so protecting your RV is easier than ever.
It boasts all the qualities of the ADCO Snow Cover for Class As we've reviewed above, but of course, this cover is for travel trailers. It comes in many different sizes, so be sure to get the camper cover that fits your rig.
It features triple layer SFS AquaShed top panel and triple layer designer polypropylene sides with a contemporary aesthetic unique to ADCO. This protects your vehicle against the elements of nature and helps maintain the quality of your trailer.
There are multiple passenger-side zipper entry doors for easy covered access, so you won't have to remove the cover or even undo it to get access. 
The camper cover for winter boasts reinforced buckles, flaps, and straps all of which significantly reduce snags and tears that can occur while the weather is bad. 
There are built-in vents that allow air to escape the cover. And with SFS AquaShed material, the multilayer composition includes a microporous film that repels water, and allows air to penetrate, all of which helps stop any mold build up.
Bottom Line
For its price, the ADCO Designer Series RV cover is tough to beat, especially when the manufacturer throws in an 2-year warranty. You'll go a long way to beat these covers, and with ease of access and reinforced construction where necessary, this is a cover that's built to last. 
Leader Accessories Travel Trailer RV Cover
The Leader Accessories Cover is considered by some the best bang for your buck. It comes in a wide range of sizes to fit the needs of any owner. The triple layer top fabric increases durability while enhancing the rain and snow resistance of the cover.
There's an upgraded top pane, that's extra thick fabric, and mixed with anti-UV composite and waterproof membrane this is an RV snow cover that protects against rain, snow and all other elements nature can throw at it.
Lesser camper covers for winter will struggle when the wind picks up. Not this one from Leader Accessories. With extra long straps and front cross-strap panel this caver resists the wind better than many of its competitors.
The cover boasts an air vent system that helps reduce wind stress, and with it being breathable material it allows maximum evaporation of water under the cover. This helps cut down the possible mold build up.
Installation is super easy, and with numerous zipper panels, this RV snow cover boasts optimal convenience and gives you easy access to different parts of your trailer, while it's covered.
Bottom Line
The Leader Accessories Travel Trailer RV Cover is one of the best options on the market for the price. It boasts all the protective technology you'd expect from high quality camper covers for winter, and we're sure if you go for this model, you'll have peace of mind during the winter.
Traveler by Eevelle Class C RV Cover
Traveler Class C Motorhome RV Covers are excellent value. They come in different sizes, and each one is designed to offer protection for your motorhome. And best of all, this RV snow cover has many of the features you would expect to see on higher priced models. 
The Traveler Class C Motorhome RV Cover is a single layer polypropylene cover that offers a 1 year warranty. The material is a Micro-Porous Film and  Easy Flow Air Vents which not only protects but allows for superior breathability to prevent rot and mildew.
There are strong reinforced corners, and with marine grade rope you have a camper cover built to last. The bottom of this slip-on cover is elasticized, which makes for a quick and easy installation, as well as a custom fit look.
Bottom Line
For the price, this is one of the best camper covers for winter. It boasts many of the features you get with more expensive imitations, and with reinforced corners and easy installation, you can be sure you're getting a good quality RV cover.
King Bird 4-Ply Top Panel RV Cover
What Recent Buyers Report
The King Bird RV Cover has earned numerous buyers' trust due to its exceptional strength and reliable protective features. It was easy to put on with minimum effort, and the material has proven to be weather-resistant, making it the best choice for snows, rains, windstorms, extreme heat, etc. The zipper panels enhance user-friendliness by giving easy accessibility to doors and storage closets.
Why it Stands Out to Us
The quality craftsmanship, paired up with added thickness, makes it an ideal cover to safeguard your RV from dirt, scratches, and rough weather conditions. The water-repellent feature, along with a breathable fabric that reduces moisture and dries quickly, is perfect for combating heavy snows that can risk damaging your vehicle. 
Moreover, it's versatility and accessibility contribute to grasping the attention of buyers. With zippered doors and reinforced straps, your mind will be at ease, knowing the cover won't tear up in strong gusts of wind. You will fall in love with its durability and efficacy to serve as a protective shield for your RV. 
Bottom Line
In a nutshell, this RV snow cover can withstand even the harshest outdoor conditions with minimal damage to your RV. Investing in it won't disappoint you because it's easy to set up and delivers its purpose, specially designed for long-term use. The extra thickness and ventilation system make it a solid choice if you're looking for absolute protection.
Antook Reinforced 500D Pop Up Camper Cover
If you're looking for a cover for a pop up camper, take a look at the Antook Reinforced 500D Pop Up Camper Cover. It fits any pop up camping trailer  between 16-18'.
Boasting reinforced 500 Oxford material, the heavy duty cover is waterproof and also benefits from Anti-UV coating, which will protect your small camper.
With extra long side straps and 1 PC front strap panel, the cover provides secure coverage. And with adjustable front and side tension panels and elasticized hem corners, this cover offers a custom fit, giving your camper more protection.
Pop up camper are smaller and so you won't need a ladder, but this cover is so easy to install. Simply throw it over and ensure the elasticized corners are secure and your camper will be protected.
Bottom Line
The Pop-up camper RV cover by Antook is a great snow resistant cover option for small RVs. It boasts all the necessary features to help protect your camper against whatever nature can throw at it.
Buyer's Guide
Now for the buyer's guide. Here you'll learn of the importance of covering your RV during the winter, and also what to look for when shopping for a camper cover for RV winter protection. We've also included a guide and video on how to install an RV snow cover.
We end the buyer's guide with an FAQ section, so if you have any unanswered questions on camper covers for RVs, we're sure they'll be answered by the end of the article.
Why is it Important to Cover Your RV?
RV covers are very important for elongating the lifespan of the RV.  Doing a good job of protecting an RV with a quality RV cover can add years to your investment and keep the exterior looking as new as ever.  
Each has specific variables that should be chosen very carefully. An RV cover is a long-term investment that preserves the value of your RV. Quality, durability, and convenience are very important when considering buying, so choose wisely.
What to Look for When Buying a New RV Snow Cover  
A quality model can be pretty expensive, so looking into all of the different components of each option is important. Determining size is pretty straight forward.
If you know how big your trailer or RV is, then matching the length and width with the available options is all you need to do. Some suggest going a size up to make sure it fits but that's not always necessary.
You want something that allows your RV to breathe, because covering your vehicle for months can cause mold to build up. therefore look for breathable technology, air vents etc.
Easy access is necessary. With most camper covers for winter, you should have access panels that allow you to access specific parts of your RV without having to remove it all.
What Size RV Snow Cover Do I Need? 
The size of your cover is based on the measurements of your RV dimensions. The rightly-sized cover will fit firmly on the RV, and the buckles and straps allow further readjustments for an improved fit. Lock in all the mirrors and close the doors before you begin taking notes of your measurements. 
Typically, covers have enough fabric to cover awnings and other additions on your vehicle's sides, which ensures an easier instalment.
Start by measuring the bumper-to-bumper length, and include any additions that exceed the bumpers, such as a ladder or an extra tire. You'll also need to measure your RV's total height but do not measure from ground level because the covers have to be locked into place beneath the vehicle. 
Width measurements must also be taken into consideration because the overall cover size is dependent on these three dimensions. Based on the length, width, and height, you can opt for the right cover size to entirely seal your RV.
Can Any Cover Be Used to Protect Against Snow?
No, not all RV covers provide protection from snow because water can be a difficult element to handle. For long-term winter usage, your RV cover must be built with high-quality polyester or polypropylene, which are water-resistant materials. 
Preventing moisture from locking in and breathable properties make a cover perfect for battling snow and hail in extremely low temperatures. Moreover, a non-porous surface prevents ice buildup and does not let water seep into the vehicle; therefore, providing enhanced protection. 
You must look out for all such qualities in an RV cover to protect it against snow because most units fail when it comes to waterproof properties. Moisture-repellent and quick-dry covers are beneficial in keeping water away.
How to Install an RV Cover 
Covering your RV with a cover can be pretty frustrating and time-taking if you're not familiar with the key steps. You'll need a step ladder to span the entire vehicle because RVs are typically heightened and heavy, making it difficult to set up a cover on them. 
However, using an RV snow cover is an excellent choice to save your vehicle from damage, dirt, and severe weather, especially when it's not in use for a long period of time. Follow the steps below to assist yourself in installing an RV cover:
Preparing Your RV
To begin with, you have to make sure the RV is packed in the location where you want it to be because once the covers are on, you can't drive it. Close all the doors, outdoor storage cabinets, and mirrors to prevent them from coming in the way of the cover. Lowering your antennas and padding the sharp corners will protect the cover from tearing and having a hole in it. 
Assembling the Cover
Unroll the camper cover from its packaging and lay it on the ground behind your camper. Make sure that you identify the 'front' side. The cover should be placed in such a way that the exterior faces upwards. 
Once the cover is laid out lengthwise, tuck in the sides towards the midline and start by rolling the cover into a pile. Be cautious about rolling it from the rear end towards the front end, which should preferably be kept free.
Covering the RV
Now, holding the front end of the cover, start climbing to the roof of your vehicle by a ladder. As you reach up, pull the cover on the roof till it forms a huge pile near your feet. Once the pile is considerably huge, drag the cover all the way across the length of your RV. 
It's time to unfold! Begin with the front side by identifying the corners and dropping the cover on your RV. Move on to unfold the sides away from the midline as they drape across the borders. Finally, reaching the rear end, follow the same method, making sure the cover encompasses the entire vehicle.
Slight Adjustments
Contrary to what you did in the start, now climb down the ladder holding the 'rear' side of the cover and dragging it all the way down. Survey all the RV borders to make sure all the sides are covered completely, and the corners are contoured properly. 
Pull the elastic corners and adjust the buckles for a secure fit. Attach the straps all around, so the covers position themselves snugly around your camper. Beware of fastening the straps and tucking the buckles safely so that strong gales cannot blow off your cover.
This video gives a better visual explanation in setting up your RV cover, saving both time and effort.
Conclusion
RVs need extra protection when the weather isn't ideal and snow can reduce the value of your RV drastically if preventive maintenance isn't taken into consideration.
Camper covers for winter are an essential art of any RV set up, and when the elements aren't cooperating, you'll be glad you're prepared with one. It will make all the difference and help prolong the life of your second home, so why wouldn't you get one?
We hope you enjoyed our article and look forward to any questions you may have. Be sure to drop a comment below if something specific stood out to you, we love hearing from our readers and can't wait to hear about which cover you chose.
People Also Ask
With tons of information circulating the internet, one might get confused about what to believe and what not to. This is why we have prepared a short section to answer your questions and make sure you are armed with the right knowledge. Read below to learn everything you should know before purchasing an RV cover.
How to Fold an RV Cover
Folding and maintaining your RV cover ensure that it lasts a long time. Before you fold your cover, remember to clean it and dry it evenly to avoid moisture and mold buildup. To fold it, first lay it straight out on the ground and tuck the sides towards the center to reduce the width. 
Now you can follow a series of zig-zag folds lengthwise all the way till the cover is packed into a smaller form. Once it's assumed a compact form, place it in the storage bag, or a plastic garbage pail would come in handy as well. Don't just crumble or roll it up because it won't fit into the storage bag. 
How Long Will an RV Cover Last?
Withstanding extreme outdoor conditions can lead to damaging the RV cover after several times of usage. Good-quality covers usually last around a period of three to four years, guaranteeing protection and reliability. 
However, with gradual use, the sharp UV rays faint the color, whereas snow and rainstorms also affect the fabric strength. Even thicker covers are bound to undergo wear and tear at some point. Dust, moisture, and fungus growth also demand that the RV cover should be replaced with a new one. 
Should You Cover Your RV in Winter?
If you want to increase your RV's lifetime, then the only way to do it is by covering it in winters. A thick cover with protective features makes sure that the vehicle can bear tough environments with negligible harm. 
Several countries face a long wintery spell of snow, hailstorms, and heavy rains, so the optimal choice is to purchase a waterproof RV cover. This will prevent water from leaking into the wood-paneled walls and flooring of your RV, consequently minimizing the damage caused when the RV is not in use.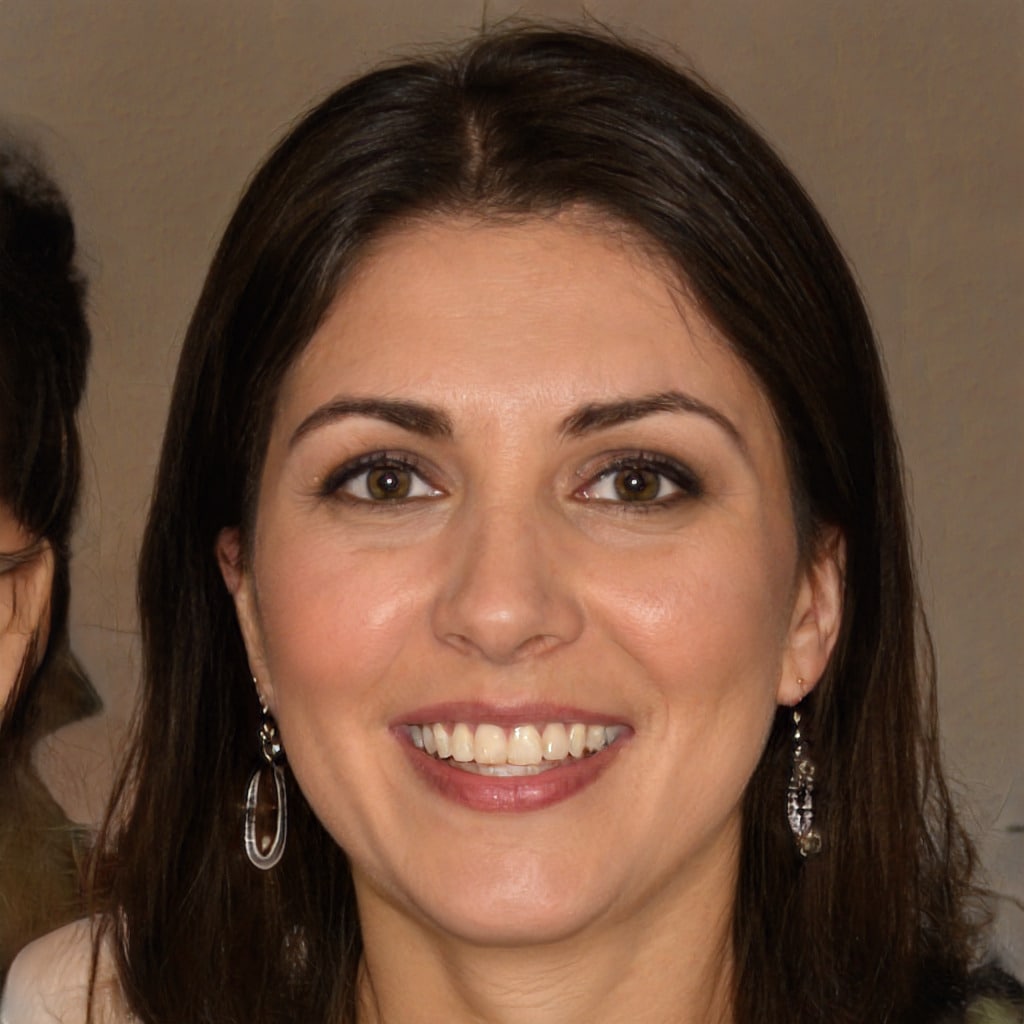 Hello, fellow wanderers! I'm Alyssia. Since 2008, my husband and I have called an RV our home, journeying through life one mile at a time. Our nomadic lifestyle has led us to over 70 countries, each with their unique tales that have shaped our own.
I share our stories and insights right here, hoping to inspire and guide you in your own adventures. Expect tips on RV living, our favorite camping spots, breathtaking hiking trails, and the joys and challenges of an ever-changing view from our window. Alongside, you'll also find practical advice on outdoorsy stuff, designed to equip you for any journey. Join us as we continue to explore the vast, beautiful world on wheels!