RV clubs offer yearly or lifetime memberships that give RVers access to parks across the continent, but are they worth paying the fee?
There are many benefits to joining an RV membership club, including access to exclusive campgrounds, member discounts, and a sense of community. But with so many clubs out there, it can be tough to choose the right one for you.
Whether you love to travel or you live in your RV, you might find yourself regularly staying in RV parks. If you spend a significant amount of time on the road, the fees for a nightly stay in a camp can add up very quickly.
The RV clubs we've listed below all offer different levels of membership, so there's sure to be one that fits your needs. And while the yearly fees may seem steep at first, remember that most clubs offer discounts on camping fees, which can quickly offset the cost of membership.
Joining an RV club is more cost-effective than you think, and most clubs come with a host of benefits that can make your trip go much more smoothly. So, if you're looking for a way to save money on your RV camping trips, or just want to meet other like-minded travelers, an RV club might be right for you.
Comparison Chart of the Best RV Clubs
| | | |
| --- | --- | --- |
| | | |
| | | |
| | Best RV Club for Adventurous Travelers | |
| | | |
| | Best RV Club for Fuel Savings | |
| FMCA (Family Motor Coach Association) | Best RV Club for Information | |
| | Best RV Club for Private Camping | |
| National Park Service Senior Pass | | |
| | Best RV Club for Discounts | |
| | Best RV Club for Family Travel | |
What is an RV Club?
An RV club is a membership club that many RV owners join based on the perks they offer. Some RV clubs offer discounts on parking fees, fuel, memberships to other RV clubs, merchandise, and much more.
Other clubs have social and educational benefits. They give members access to information regarding safe RV driving techniques, maintenance, and repair, as well as connect locals in social settings.
Perks of Joining a Well-Known RV Club
Most RV clubs have the same basic features. They have locations throughout the country available to their members, with access to certain benefits and amenities. Some even partner with retailers for extra discounts on merchandise and gas. However, there are more perks to joining an RV club than what is included in your membership.
Peace of Mind
When you belong to an RV membership club, it's much easier to plan your trip. Once you know where you are going, you can look up your club's locations in that area and find the one that works best for you. You can choose an RV park with some basic amenities, or you find one close to some form of entertainment. Many RV clubs also include roadside assistance and preventative maintenance, keeping your travel time as stress-free as possible.
The Experience
Not every RV club is a collection of campgrounds where you can park and sleep for the night. Many have themes or experiences that tie into your destination. For example, some RV clubs partner with a region's local wineries, farms, and nature preserves, bringing a completely new experience to your trip.
Many clubs are family-friendly or cater explicitly to seniors, and you have a better chance to meet new people or get to know regular RVers like yourself. Who knows? You might make a friend or a new travel buddy. 
The Benefits
RV clubs don't just include locations where you can park your RV for the night. Depending on the club you join, you can get discounts on gas, merchandise, and other travel-related expenses. Although the percentages may not seem life-changing at face value, they add up over time – especially if you are on the road all the time.
Interlinking Memberships
Many RV clubs have partnered with each other to give their members the best experience. If you join one, sometimes you can get a discount on another. Check the perks of an RV club and see if it includes discounts for any other clubs you are interested in joining.
Key Considerations to Keep in Mind Before Joining an RV Club
Before joining the first RV club you find, know that there are plenty of options out there. With more people traveling the open road every day, RV clubs are becoming more and more popular. So, which one's best for you? Keep in mind these important criteria before investing in a membership.
Location, Location, Location
When you're doing your research, look where the club's parks are located. You might prefer a park that is in the middle of nowhere, or you might want one that is closer to a city or urban center. Are there parks where you plan to travel? Have a wide range of parks to choose from is excellent, but only if you are going to use them. There may be some limitations at specific locations – such as a cap on how many nights you can stay at a time or seasonal availability.
Know Your Budget Before and During Your Trip
Some RV clubs allow access to their parks, while others only discount stays for their members. Know what you are paying for with your membership when it comes to nightly stays. If access to an RV park is only discounted, include the fee into your travel budget to avoid surprise expenses.  
Extra Benefits
Look at exactly what the membership offers. Several RV clubs have a list of extra savings included in their subscriptions, such as savings percentages on everyday purchases on your vacation. Before investing in an RV club membership, consider whether you'll definitely use the additional benefits? Extra savings are great to have, but it isn't worth paying for them if you won't use them.
Some benefits your membership might include:
RV Insurance
Discounts on Camping Fees
Roadside Assistance
Trip Planning Assistance
Access to RV Parks That are Smoker and Pet-Friendly
Discounts on Gas, Merchandise, and Other Expenses With Club Affiliates
Cancel It When It Stops Saving You Money
Most RV membership clubs have so many money-saving benefits that you'll likely benefit financially on most trips. However, when the membership stops saving you money, it's time to cancel it. Keep track of your savings compared to your fees. If you aren't at least breaking even, cancel the membership. If your membership automatically renews every term, make a note of it and cancel it before you are charged for another term.
Are All RV Clubs The Same? Which One Should I Join?
Although the idea of the RV club isn't a new one, it's changed shape over the generations. Now, more people than ever are living out of their RVs, and there are different RV clubs suited to different needs. Mostly, they break down into four larger groups: memberships, discount clubs, community clubs, and host/guest platforms.
Memberships
Memberships give you access to camps, parks and other RV-friendly locations affiliated with the club. These locations are often limited by availability, so you'll often have to make a reservation when you are traveling. Memberships usually offer a variety of amenities in their camps and parks, and they might have discounted or free parking.
Discount Clubs
Discount clubs also let members use camps and parks within their system, but they include lots of sweet deals included in their memberships. You can get discounts and other savings with discount clubs' affiliates, so it's worth checking these out before you sign up. These savings could be travel or non-travel related, so make sure you'll use them. In most cases, you can save your membership fee just in discounts – sometimes more. (That's the draw).
Community Clubs
Community clubs are a little different than memberships or discount clubs. They're more about getting RVers in contact with each other, and they host gatherings, rallies, and other events. It's more about connecting people and making travel more fun and safer.
While they might have some discounts and savings included in the membership, community clubs are more about informing their members of information and services available to them. You can join local chapters and subgroups and get to know local RVers like yourself.
Host/Guest Platforms
Host/Guest platforms are a relatively new concept, but are quickly taking off. These clubs connect private property owners and business owners with RVers. The owners (hosts) let RVers (guests) park their vehicles on their property. Host properties can range from private homes, golf courses, wineries, nature preserves, and farms.
These don't have basic amenities that you would find at an RV campground, so you'll need a self-contained RV. Guests only usually stay with their hosts temporarily, such as a night or two, and they should always show their appreciation by purchasing something in the gift shop or leaving a gift.
Review of the Best RV Clubs
We've reviewed some of the best RV clubs available today to give you the best experience and the most bang for your buck. Some cater to different clientele, but they all add a new element to the typical RV trip.  
HipCamp started to bring RVers to the best that nature has to offer. It operates as a Guest/Host initiative, where business owners allow RVers and other travelers to camp on their property. HipCamp is a platform to connect travelers with the best outdoor experiences, such as vineyards, nature preserves, farms, ranches, and public campgrounds. Hosts on HipCamp embrace every kind of traveler, but they also have options for RVers.  
Fees:
No signup fee. Money is directly exchanged between guests and hosts. The host determines rates based on availability, amenities, location, etc.
When you sign up for HipCamp, you have access to a collection of camping sites and public parks categorized by experience, location, activities, amenities, and other options. The site even has listings that are pet and family-friendly. Hosts on HipCamp set their own rates for their guests and they keep 90% of what they make.
Covered by the club's liability insurance, the hosts provide every kind of travel experience, from RV camping to renting treehouses and cabins. HipCamp members also have access to the site's blog, where they can find valuable articles and information for both hosts and guests. Seasoned travelers can even contribute their own travel stories. HipCamp's brand-new app gives members access to listings, blogs, and camping guides on the go.
Discounts: $100 bonus for members who refer landowners who sign up and host their first guests
Number of Locations: 300,000+
Bottom Line
HipCamp is a great resource for travelers but there's no sense of identity surrounding the RV experience. This club is really an adventurer's club, with some great options for RVers. Many of the hosts on the site depend on the side income from their guests to keep their businesses running and it's free to sign up for the service. 
When you travel in your RV, it's always great to find people who do the same. Joining a community of RVers always enhances your experiences as you can make new friends or meet up with old ones. Escapees RV Club is all about community, education, and support. Membership makes the travel experience more fun and worthwhile and it provides extra money-saving benefits for its members.
You get discounts on travel-related expenses and you can save money on purchases and other memberships you make with Escapees affiliates. The best part: you don't need to own an RV to join the club! Anyone with a camper is welcome.
Fees: 
$39.95/yr (US); $49.95/yr (Mexico and Canada). The annual fee purchases Escapees and Xscapers memberships.
Escapees members are eligible for several benefits and discounts. The club either owns or is affiliated with hundreds of RV parks all over the country, with money-saving options on overnight parking and renting your own space. You can find Escapees locations using their online map, searching by place or activity.
The club also hosts classes and seminars to keep members educated on RV maintenance, care, and travel. You can also purchase mail forwarding services, health plans, and insurance, but the real winner of this membership is all the other discounts you get through the club's affiliates.
Discounts:
There are many ways you can save with an Escapees membership:
No Annual Membership Fee for Active Duty Military
5% Discount on Yearly Membership Fee for Honorably Discharged Veterans
Save 15-50% on Parking Fees
One Year Free Membership to Fulltime Families (FtF)
Get Three Extra Months and a Keychain When You Join Passport America
Save 10% on:
ASPCA Pet Insurance
WiFi Ranger Products
Save up to 12% on Oil Changes, Propane, and Tires at Premier Tires (*Livingston, TX location only)
Save 15% on Automobile and Trailer Tires Purchased Online Through Goodyear
Save 20% on a Harvest Hosts Membership
Save $5 on Boondockers Welcome Membership
Get $10 off a Mobile Internet Aficionados Membership
Save $10 on the Enhanced Package on RV Trader's Website
Save $40 on an RV Warranty Purchase Through Wholesale Warranties
Get $50 back in Coupons and Three Free Items When You Sign up for a New Membership at Costco
Purchase DISH's Pay-as-you-go Service and Get $50 off their Satellite Antenna Bundle
Number of Locations: 800+
Bottom Line
Escapees prides itself on being a support system for its members and it provides essential education and insurance services for its members. It also creates a sense of community, where members with the same interests can connect and travel together. However, the real benefits of this club come from all the discounts you can use along with your membership. By utilizing the savings, you can pay for your yearly membership fee and come out ahead.
If the standard RV trip doesn't excite you anymore, why not mix it with something you've never done before? Harvest Hosts is an RV club unlike any other. The club's mission is to combine its members' love of travel with an experience. RVing isn't just for camping! Instead of a smattering of RV parks and campgrounds, a variety of small businesses, such as wineries and farms, host members of the club.
With a relaxed and friendly atmosphere, the owners will introduce you to wine tasting, berry-picking, and other fun activities. With an RV trip through Harvest Hosts, you can explore something new while supporting the nation's small, family-owned businesses.
Fees: 
$79/year
With over 700 spots in the United States and Canada, Harvest Hosts members can always find a location catered to their tastes. Some of the small businesses who host the club's members include:
Farms
Museums
Wineries
Wildlife Rescues
Gardens
Dairy Farms
The club has a monthly newsletter to update members on events and other relevant information. Members also have access to the online tool, where you can search for hosts by location or interest. You can also view each host location on an interactive map, getting a complete view of the site before you arrive.
Discounts
When Harvest Hosts members make a reservation, their nightly stay at their destination is included in their membership fee. Members also save on services and other expenses at the host location, if the owner chooses to participate. Harvest Hosts members also save on other RV club memberships.
Harvest Hosts also has an upgrade option for golfers, the RV Golf Club, for an extra fee. This gives members access to hundreds of golf courses and resorts.
Number of Locations: 744 locations in the US and Canada
Bottom Line
If you enjoy wine tastings, visits to farms, and the occasional museum or nature preserve, then Harvest Hosts is one of the best RV clubs you can join. The yearly investment isn't that expensive (especially if you were planning on traveling to those locations anyway).
If you like to golf, then get the add-on RV Golf Club membership. It offers more host options for your travels. You do have to have a self-contained RV, but your RV trip will become more than just a trip, it will become an adventure.
RV Golf Club is an add-on RV club to Harvest Hosts, which adds to the attractions you can enjoy on your next RV trip. Instead of choosing from wineries, farms, and museums, combining this club with your membership gives you access to hundreds of golf courses all over the United States and Canada.
Just like Harvest Hosts, individual golf clubs and courses allow RVers to stay for a night, enjoying a beautiful day on the course. Instead of staying in a cramped, overcrowded RV campground, why wouldn't you want to wake up on the most beautiful golf courses in North America?
Fees: 
$119/yr (includes Harvest Hosts membership + RV Golf Club Membership)
The RV Golf Club comes with all of the benefits of a Harvest Hosts membership. With access to over 300 golf courses across Canada and the United States, your RV Golf Course membership also includes discounts on food, shopping, spa services, and other features located on the golf course. The locations include several golf resorts and public and private golf courses, so they have a variety of amenities available to their guests.
Through the Harvest Hosts mobile app, you can view each location, plan your trip, and view photographs and comments from previous visitors. The app also has interactive maps of each golf course, so you can see where you are going before you get there! Each RV Golf membership also includes a newsletter to keep members informed on all Harvest Host events, so you'll never miss out.  
Discounts:
As a Harvest Host member, your nightly stay on each golf course is free. You also save money on merchandise and services at your host location, depending on availability. Your membership also gives you discounts on other RV clubs.
Number of Locations: 333 locations in Canada and the United States
Bottom Line
If you are a devoted golfer AND RVer, then this is the RV club for you. If parking your RV right off of a golf course and taking in the game for a day sounds like the perfect trip, then investing in the extra add-on membership to the RV Golf Club will let you experience golf clubs and resorts all over the U.S. and Canada.
You can't make a full trip out of staying at the resort, but it makes for a brand-new experience. Who knows? You may find a new favorite golf course.
In business for over fifty years, Good Sam is the largest RV club in the United States. More than two million members use Good Sam's many services and savings through its affiliates. For a small yearly membership fee, you can save money on gas, diesel, and propane, as well as merchandise from Camping World, Gander Outdoors, and Overton's. Good Sam members also have access to RV maintenance services, roadside assistance, and a trip planner.  
Fees:
1 year - $29
2 years - $50 + $25 gift certificate for merchandise
3 years - $75 + $50 gift certificate for merchandise
The Good Sam RV Club has multiple money-saving options. The club's affiliates – Camping World, Gander Outdoors, Overton's, and Pilot Flying J – all offer discounts and specials for Good Sam members. No matter why you are traveling, whether to just to get away, a yearly hunting or fishing trip, or to experience something new, your Good Sam membership has the potential to lower your costs.
Some budget-friendly opportunities that you get with your membership are:
Discounted Stays at Good Sam Locations in the US and Canada
Discounted Merchandise and Services at Camping World SuperCenters, Gander Outdoors, and Overtons
Entertainment, Food, and Travel-Related Coupons All Year Round
Save Money on Gas, Diesel, and Propane
Save on Yearly Subscriptions to MotorHome or Trailer Life Magazine
A Good Sam membership comes with many other benefits, including options to upgrade your plan. You can get more out of your annual membership in the following ways:
Good Sam Members in Good Standing Benefit from Camping World's (Nearly) Unlimited Return Policy on Unopened Merchandise
Plan Your Trip With the Good Sam Online Tool
Access to Extra Plans and Benefits, Including:
Roadside Assistance 24/7/365
Extended Warranty Protection on your RV
Extended Service Plan for your RV
Virtual Mail Service for When You Are Away
Quotes for Vehicle and RV Insurance
Quotes for Health Insurance and Life Insurance
TravelAssist Protection (in Case of Accident or Injury on the Road)
Apply for a Good Sam Visa Credit Card
Apply for a Loan for Your New RV
Refinance Your Current Loan on Your RV
Good Sam Action Line to Solve Members' Issues With Their RVs
Discounts:
Good Sam offers the following discounts and free services for their members.
Save 10% on

Shopping, Installation Fees, Product Protection at Camping World SuperCenters
Shopping at Gander Outdoors
Services at Gearsmith Shops
The Nightly Rate at Good Sam RV Parks in Canada and the U.S.

Save 5% on Services at America's Gunsmith Shop
Free Shipping on Online Orders of $49+ at Camping World, Gander Outdoors, and Overton's
Free Services at Gander Outdoors: Line Winding, Knife Sharpening, and Firearm Diagnostics
Save 15% on propane purchases at Camping World Supercenters (40 gallons maximum)
Save 20% off on live bait at Gander Outdoors
$10 off the services rate per hour for RV repairs at Camping World
Special Savings at Camping World, Gander Outdoors, and Overton's, Such as Double-Discount Days, Promotions, and Members-Only Coupons and Sales
Save Up to 65% Off the Good Sam Guide Series – a List of RV Camps, Travel Tips, and Other Advice for Any RVer
Use Camping World SuperCenter Dump Stations for Free (RV and Boat)
Save on Your Yearly Annual Inspection of your RV at Camping World Supercenters
Fuel savings: .05 Off the Gas, .08 Off Diesel at Pilot Flying J Locations
25% Off Admission to Good Sam RV Shows
Number of Locations: 2,400+ throughout Canada and the United States
Bottom Line
You can become a Good Sam RV Club member for a low initial investment. It's a good membership to have if you do a lot of shopping with their affiliates, but remember that their extra protections, such as insurance and roadside assistance, cost extra. This can add up, so make sure you don't buy something you don't need.  
The FMCA has continuously operated since the 1960s to connect RV owners all over the United States. With almost half a million members, the association supplies benefits and information to those who join. Unlike other RV clubs, who partner with camps and parks, this club is purely for information and social gatherings only.
The FMCA keeps its members aware of zoning laws and other legal changes that affect RV owners. It also has a wealth of information that every RVer needs to know on their website. Most of all, the club connects members into chapters, where they host events, caravans, and other social gatherings.
Fees: 
Family plan: $60/year; Commercial plan: $70/year
Along with the social benefits of membership, FMCA provides other benefits to its members. If you are a business owner who caters to anything related to RV living, you can join the club as a commercial member to advertise your business. Even if you sell your RV, your association FMCA doesn't end.
The club has three different types of memberships:
Family/Person: Owns at Least 1/3 Share of an RV
Associate: Member Who Sold His or Her RV
Commercial: Owners of Businesses That Relate to Products and Services Surrounding RV Life, Such as Camps, Repair Shops, Auto Dealers, Camping Retail Stores, Etc.
Your family membership includes the following perks:
FMCAssist: an Emergency Medical Evacuation Service in Case of an Accident in Your RV or ANY vehicle 100+ miles From Your Primary Residence
Access to FMCA's Social Media, Forums, and Conventions to Connect With Other Members
Subscription to Print and Online Family RVing Magazine; Current Issues and Archives
Access to Classes, Seminars, and Webinars Through Online FMCA University, a Collection of Educational Articles and Videos on RV Safety, Maintenance, and Care
Two Free Nights Every Month at Members-Only Camp in Cincinnati
Coach Plates
You Can Join Chapters Based on Your Interest, Traveling Style, or Location
When you sign up as a commercial member, you can advertise your business in FMCA's online and print publications, plus find new markets through the club's several conventions and rallies. Commercial members also get discounts on internet services, tire services, and insurance.
Discounts:
Your yearly membership with FMCA also comes with several discounts and money-saving opportunities, such as:
Roadside Rescue plan - $74/year
Mail Forwarding Services
FMCA Tire Savings Program: Discounts on Tires Through Michelin, Continental Choice, and BF Goodrich
Discounts on Sprint, Verizon, and Other Mobile Internet Services
Lower Rates on RV Insurance
FMCA Health Plans
International Travel Insurance
Windshield Replacement through Guardian Glass
Save Money on Fantasy RV Tours (Member-Only Tours and Caravans)
2-for-1 Battery Through Briter Products
National Car Rental, Enterprise, Avis, and Hertz
Costco and Sam's Club Memberships
Save Money with FMCA Commercial Members
Discounted Parking Fees with FMCA's Partner Kampgrounds of America (KOA)
Add Onto Your Passport America Discount
5% Off Pet Insurance
Up to 80% Off School and Office Supplies from Office Depot, Office Max, and Staples. It Also Applies to Print Costs.
UPS Savings Program
RV PetSafety Benefit to Check the Temperature of Your RV When You Leave Your Pets Alone
Bottom Line
All RV owners should stay informed on every aspect of RV travel and living. A membership with FMCA is a great way to do that. While it doesn't have the collection of parks or other services that other RV clubs have, the FMCA is worth a look. The information you'll find through FMCA University is incredible and the discounts associated with your membership (if you'll use them) make signing up worthwhile.
Boondocking is another term for dry camping – or parking your RV in a place without any hookups. Boondockers Welcome is a club for RV travelers who want a more intimate experience on their next adventure. Full-time RVers started Boondockers Welcome, so they understand the importance of safe parking options during road trips.
This network of private residences allows RVers to park on their land for a certain amount of time. These stops are often planned throughout a route to eliminate driving at night. It is a new way to travel, you can meet locals and enjoy the local scene before you reach your next destination.
Fees: 
$30/year (guests who also host get 50% off); $75/3 years
Boondockers Welcome operates on a Host/Guest system. Hosts invite guests to park on their property – whether it is their farm, driveway, or lot – for a predetermined amount of time. Guests use the Boondockers Welcome search engine to look for hosts along their route and send inquiries to hosts, detailing the dates and times they would arrive. When the host approves the conditions, the guest confirms the reservation.
Your membership comes with other benefits, such as:
Free ebook – The Frugal Shunpiker's Guide to RV Boondocking in New Mexico
No Limit on the Number of Reservations with Hosts You Can Make
Other RV Living-Related Discounts
Discounts:
Your Boondockers Welcome membership includes these discounts:
$5 off an Annual Membership to Harvest Hosts
20% off a Monthly Membership to RV Health (Program Connecting RV Travelers to On-Call Physicians)
$10 off Yearly Membership to Full-Time Families
$10 off Enhanced RV Trader Plan
$5 off Premium RV Mobile Internet Aficionados Plan
Number of Locations: 1000+
Bottom Line
A Boondockers Welcome membership would be perfect for RVers who don't mind some social interaction, but they don't like staying in crowded RV parks. This travel culture will be ideal if you love exploring new places. Your hosts love the company and they will introduce you to new experiences you may not have had before. This club is definitely for RVers who want a one-on-one experience with locals on their travels.
The National Park Service sells annual and lifetime passes for visits to lands and parks under the administration of six government agencies. The senior pass is for those who are 62 years old and older. For a yearly fee, seniors can enter thousands of sites with their America the Beautiful National Park Service Senior Pass. The pass also discounts other services associated with the parks.
Fees:
The senior pass is $20/year or $80 for a lifetime pass. There is also a required additional $10 processing fee.
Those who are handicapped or have limited mobility can get a free pass, but the $10 processing fee is still required. The National Park Service issues the pass with proof of medical documentation.
The America the Beautiful National Park Service Senior Pass covers admission to public lands and reserves operated by the National Park Service, the U.S. Forest Service, the Bureau of Land Management, the U.S. Army Corps of Engineers, the Bureau of Reclamation, and the U.S. Fish and Wildlife Service. It also offers discounts on amenity fees at these sites, such as fees for tours, camping, boating, and swimming. Your membership also includes a decal for your vehicle.  
Discounts:
Your membership may cover up to a 50% discount on the expanded amenity fees. The park will determine the exact savings.
If you purchase an annual pass(es), you can upgrade it to a lifetime pass at any time and receive credit for the fee(s) you already paid.
You can exchange annual passes for a lifetime pass at the following rates. The annual passes must be purchased in consecutive years.
One annual pass + $60 = 1 lifetime pass
Two annual passes + $40 = 1 lifetime pass
Three annual passes + $20 = 1 lifetime pass
Four annual passes + $0 = 1 lifetime pass
Number of Locations: 2000+ across the US
Bottom Line
This membership is worth doing your research before spending your money. Most NPS sites don't have an entrance fee, so buying the pass just for that doesn't make much sense. However, if you plan on visiting sites that have entrance fees and you will be using the extra services, then it's worth the $20 annual fee.
Passport America is one of the oldest RV clubs still active today. It is what you think of when you hear the term "RV club." Passport America is a collection of RV camps in the United States, Canada, and Mexico, with a wide range of amenities. Membership to the club gives you discounted parking fees and other discounts on travel services. The locations cater to all RV types, so you can always find a place to park for the evening.
Fees:
$44 for a one-year membership
$79 for a two-year membership
$109 for a three-year membership
$179 for a five-year membership
$399 for lifetime membership
When you join Passport America, your membership saves you money on parking fees at almost 2,000 RV camps and parks across the U.S. You get a travel card and a decal for your vehicle, as well as a free subscription to the online RV America magazine. Using Passport America's online tool, you can find events in your area, the cheapest gas prices, and parks and camps based on your needs. The club also has a referral program where you can earn credit towards the next year's annual membership fee.
Discounts:
50% off Parking Fees at Passport America Locations
Discounted Prices on Mail Forwarding Services
Number of Locations: About 1800 locations
Bottom Line
Passport America is a great way to save money on parking fees at RV parks and camps (with new locations added all the time), but the membership itself doesn't offer any more bonuses than that. Passport America partners with other RV Clubs, so you can save even more money on the annual fees. If you stay in a lot of RV camps, then it would be a good idea to have a membership. For those who don't travel regularly, we don't really see the point.
For over fifty years, Thousand Trails has connected RV travelers with the country's best nature preserves. Its mission is to create a full-service vacation experience for all travelers to experience the peace and beauty of nature. The organization's self-contained locations along the Great Lakes region, the Eastern seaboard, the West Coast, and the Gulf Coast accommodate all RVs. They also have other rental spaces on the properties, such as cottages or cabins, for larger groups. Thousand Trails parks are incredibly family-friendly, with many outdoor activities such as games, fishing, and hiking.
Fees:
Thousand Trails Camping Passes are available by location. The first pass costs $585 and each additional pass costs $54.
Northwest Zone – Oregon, Washington, British Columbia (18 camps)
Southwest Zone – Nevada, California, Arizona (18 camps)
Midwest Zone – Ohio, Michigan, Illinois, Indiana, and Kentucky (8 camps)
Northeast Zone – Maryland, Massachusetts, New Hampshire, New Jersey, New York, Pennsylvania (14 camps)
Southeast Zone – Alabama, Florida, North Carolina, South Carolina, Tennessee, Texas, Virginia (23 camps)
The club also offers a Trails Collection pass, which gives access to 100+ camps in 18 states, including New York, California, and Washington. The Trails Collection Pass costs $214.
Thousand Trails' fees are yearly rates. You can opt to pay monthly installments instead of an annual fee, with a two-year contract.
Members of Thousand Trails have access to the sites included in their camping pass/passes. A park ranger operates each camp and it is fenced in for visitors' peace of mind. The campgrounds come with full amenities for RV owners: they will have access to water, electric, and sewer hookups for the entirety of their stay.
At Thousand Trails locations, you can be as social as you like. You can camp out in your RV or tent and enjoy the peace or you can join the rest of the community for BBQs, sports, games, music, and other special events.  
Discounts: 20% off annual fee by June 17, 2019 (Father's Day Sale)
Number of Locations: 190+ locations
Bottom Line
While Thousand Trails seems like a good idea, it misses the point of RV travel. It is the most expensive RV club on our list and it has the feel of vacationing at an all-inclusive resort more than an RV campground. The environment is great for family vacations, but maybe not so much for the full-time RVer. The only reason we would recommend joining Thousand Trails is if you enjoy their locations and plan to visit them regularly.  
RV Clubs - More Than Just Membership
RV clubs can offer a great way to save money on your camping trips, as well as providing a sense of community among other RV travelers. Whether you're looking for discounts on camping fees, or just want to meet other people who love the open road, an RV club might be the right choice for you.
RV clubs are just as individual as the people who join them, and the membership club you join depends on the type of traveler you are. If you like to travel alone without much interaction, then a discount club might be the best option for you. However, some clubs will accommodate groups of four or less.
You can save some money without feeling obligated to interact with others. Those who like to socialize will like community clubs, while others who just want to try something new may feel drawn to the host/guest set-up.
Whichever club/community you choose, remember that travel is what you make of it. Do some more research and decide which club is right for you, then hit the open road and start saving!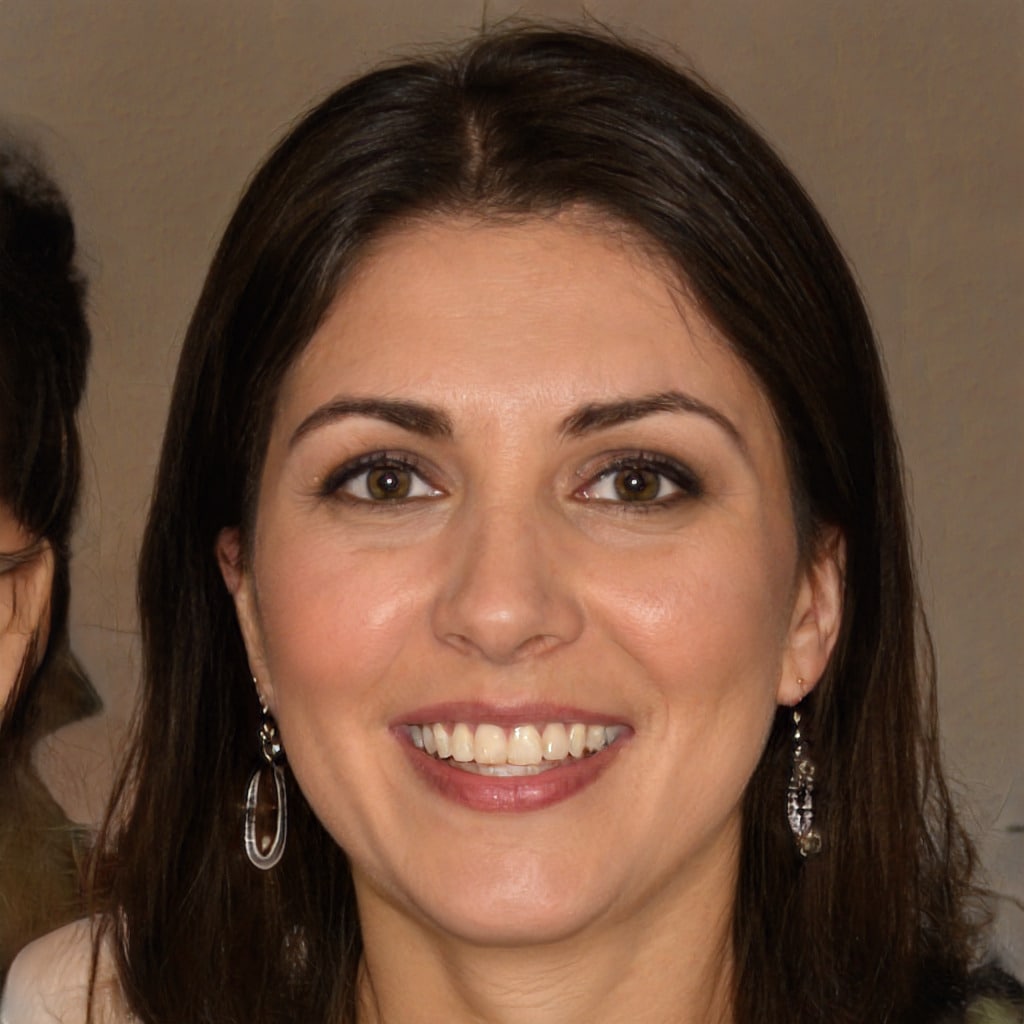 Hello, fellow wanderers! I'm Alyssia. Since 2008, my husband and I have called an RV our home, journeying through life one mile at a time. Our nomadic lifestyle has led us to over 70 countries, each with their unique tales that have shaped our own.
I share our stories and insights right here, hoping to inspire and guide you in your own adventures. Expect tips on RV living, our favorite camping spots, breathtaking hiking trails, and the joys and challenges of an ever-changing view from our window. Alongside, you'll also find practical advice on outdoorsy stuff, designed to equip you for any journey. Join us as we continue to explore the vast, beautiful world on wheels!