An RV Air Conditioner is simply a must have for the summer camping seasons. No matter where you're headed, it's important to have a working ac unit to stay cool when it matters most.
They come in all shapes, sizes and qualities, and of course there is no best fit for everyone. Each person has different needs, so getting the ideal RV AC unit for your set up will differ to everyone else's.
In this review article, we take a look at some of the best RV air conditioners and review their main features. We have taken what we believe to be the best rooftop, window, portable RV air con units for all different shapes and costs.
There's also an in-depth RV AC unit Buyer's Guide, so you'll gain a good understanding of RV AC units. In it there's a step-by-step guide on how best to maintain your RV air conditioner. We also dive into some of the pros and cons shared among recent customers
If you have any unanswered questions, there's an FAQ section on everything RV air conditioners at the end of the article. If you prefer, you can jump straight to the RV Air Conditioner Buyer's Guide by clicking the link.
So, whether you're buying new, or buying to replace a broken RV air conditioner, read on...
Review of the Best RV Air Conditioners
Now let's take a look at some of the best RV Air Conditioner units and review their main features. With this, we're going to go over the mutual pros and cons shared by recent customers. Let's begin!
Best RV Air Conditioner:
ICON Brisk Air Dometic Duo Therm
What Recent Buyers Report
While many people were quite satisfied with the older style, who can ever refuse an upgraded version? The reviews say it all, given how perfectly it fits in the air conditioner with effortless installment. Residents in hot cities and states have particularly applauded its UV-resistant quality, so you don't need to worry about heat damage. It might seem a bit pricey to some, but the long-term protection, sleek design, and exceptional fitting live up to the price tag.
Why it Stands Out to Us
With the newer style, this RV Air Conditioner definitely boasts better and confident durability. The plastic is strong, featuring better design and heavy-duty construction. The material is thicker and stronger, which is surely going to last a long time. 
One can feel relieved that this little shroud will serve as the ultimate barrier to protect your air conditioner from rough outdoor elements, particularly the scorching heat and sun rays. Dometic has undoubtedly kept up with the latest trends and advancements because this shroud fits on to the brisk air conditioners too.
Bottom Line
With the exception of the few holes that you might have to drill for efficient heat escape from the air conditioner, everything about this product is exceptionally well-built. Your AC deserves proper protection, and this shroud is guaranteed to hold up fine for long-term usage.
Best Rooftop Air Conditioner:
Dometic 15,000 BTU B59516.XX1C0 Brisk Air Ii
What Recent Buyers Report

Customers are fully satisfied with the functioning of the RV AC and its power for cooling a small to large sized rooms. Ease of installation is another regular positive review, so this could be ideal for anyone that's never done one before.
One downside customers repeatedly complain about is the poor customer service from the manufacturer. Even though the unit comes with a 2-year warranty and is otherwise of excellent quality, it has poor and unresponsive customer service.

Why it Stands Out to Us

The most distinctive feature of this RV Air Conditioner is its easy installation. Rooftop units are usually difficult to install, but installing this unit will be a piece of cake. Secondly, it also comes in 2 different colors, which gives you a wider choice to choose from so that the unit matches better with the interior of your RV.
Also, the 15000 BTU will keep a small to medium sized RV cool, although it is a bit loud when it's on full power.

Who Would Use This Most

This is a very useful RV AC unit for people who want one for the long term. Firstly, it has a sturdy and durable build, and is made to last. It also comes with a warranty of 2 years, which gives you security for a long time, although do bear in mind, the customer service isn't that good.

What Could Be Improved and Why

The customer support and the noise issue could be improved. It's pretty noisy when it's at high speed, but it's built to last and will keep you cool when it matters most.

Bottom Line

By weighing both the aspects of this RV rooftop unit, we can say that it's a good investment. Other than its comparatively heavier weight and poor customer support, the unit has lots of other beneficial features.
Sleek Looking RV Air Conditioner:
Maxxair TuffMaxx
What Recent Buyers Report

Buyers have reported great satisfaction level with the 15000 BTU rating, huge area coverage, and easy installation. This is a lightweight AC with a compact, sleek design, but could be made of more durable material. Some buyer's also claim the AC's plastic parts falling apart after some time.

Why it Stands Out to Us

The best part about this RV AC unit is that it does the job and quietly, so if you have a smaller RV where noise might be a factor, it's worth considering this one.

Who Would Use This Most

This is great for users who have exposure to harsh outdoor conditions. It will last a long time and will perform just as fine in easier conditions. What's more, if you're a user with less technical experience, detailed instructions and easy installation make it foolproof.

What Could Be Improved and Why

The only thing that may need some improvements and changes is the build quality. Its build will last you if you take care of it. With rough handling, however, it may not last as long, and the manufacturer could improve the material.

Bottom Line

Overall, this RV Air Conditioner unit makes a good quality, well-performing product that comes with a unique UV plastic build. However, it's pricier than other similar competitors' products, and the shell could be sturdier.
Best RV AC Unit for the Money:
ASA Electronics ACM135B 13 500 BTU
What Recent Buyers Report
Recent users absolutely love the unit for its quiet operation, thanks to the foam layer in the unit. Others loved its 3 adjustable fan speeds and a plug-in heat strip as it allows more control over the unit. Many reviews mention the RV AC unit is also relatively lightweight and travel-friendly. The main downside to this unit is that customers have frequently reported poor customer support, especially in times of emergencies.
Why it Stands Out to Us
The feature we really like with this RV AC unit is its plug-in heating strip. This can be used and removed according to your needs. The unit is also power efficient, lightweight, and has a sturdy build. All of which are offered at a good, reasonable price, which made us add this product on our list.
Who Would Use This Most
The RV Air Conditioner is suitable for harsh and rigorous climates and conditions. It's also good for travelers who regularly switch from hot to colder climates. Anyone with a limited budget, but wanting a high-performance RV AC will be happy with this.
What Could Be Improved and Why
Since the only complaint made by customers is the poor customer support, the brand should work on this. To be fair, it's a common problem, but if any brand were to improve their customer support, it would benefit both the customer and the brand.
Bottom Line
Overall, the RV AC unit is great in terms of durability, performance, power, and versatility. Its extra heat strip is an impressive feature that can be extremely useful for travelers. Other than the poor customer support, the unit is a great option for RV owners, and at a good price, too.
Coleman Mach 15 RV AC Unit
What Recent Buyers Report

Most of the buyers of this RV Air Conditioner from Coleman have had a positive experience with the AC. The credits go to its low cost yet efficient functioning thanks to its lightweight build. Buyers have commented positively on the ease of use and installation of this AC, saving many users on installation costs.

Why it Stands Out to Us

This Airxcel AC has proven to be great for RVs for a number of reasons. While it has a good BTU rating, it's lightweight and suitable for good sized area. It's one of the cheaper RV AC units on our review,  yet boasts all the essential features as the higher priced ones.

Who Would Use This Most

The RV AC unit is best for people who run a medium RV. It's pretty foolproof, so anyone new to running an air con unit, or installing one will have no issues. Anyone spending plenty of time in hot climates would benefit from this AC unit, as the full power will cool you down quickly. That said, it's also pretty loud when it's on full power.

What Could Be Improved and Why

Since the only major thing that seems to be a con of this AC is the loud noise, perhaps Coleman could work on that. The unit is designed for small spaces like RVs, but the loud noise can be noticeable and annoying when on full power, so improving this would be best.

Bottom Line

To sum it up, this affordable and high-quality AC is a good option for RV owners. It's easy to install, has good airflow, and is pretty powerful.
Best Coleman RV Air Conditioner: 
Coleman Mach 3 Power Saver
The Coleman Mach is among the most powerful and recommended air conditioning units on the market. Coleman is a trusted brand and this is our second one in the review, and is up there with the very best RV Air Conditioners.
The Coleman Mach is a low profile unit that offers 15,000 BTUs of power to ensure your RV is cool and comfortable. It's very powerful and will cool you down quickly, even in the height of summer. it's also fool proof to install and run, so if you've never worked with one, you'll have no problems.
RV AC units can be expensive to run, but this one boasts energy efficient POWERSaver, which helps the unit deliver superior cooling performance while not burning up your energy.
Bottom Line
The Coleman Mach is a great deal in the mid priced units considering how powerful it is. This AC unit is a great choice for campers spending time in very hot conditions, and best of all it's energy efficient.
Best Portable RV Air Conditioner:
Honeywell Portable Air Conditioner
What Recent Buyers Report

Recent buyers seem to be very pleased with this portable RV air conditioner. It's stylish, and also offers powerful performance. Customers have praised it for its advanced and easy-to-use functions like the digital controls. There are many positive reviews about the cooling power of this unit, saying it works well in larger rooms.

Why it Stands Out to Us

The most impressive feature about this unit is that it's multi-functional. It's a dehumidifier, cooling, and heating unit all in one. This versatility makes it extremely useful in all kinds of conditions.
Best of all, it's also bucket-less, which means it requires minimum maintenance, so we think this Honeywell portable air conditioner on our list of some of the best RV AC units in the market.

Who Would Use This Most

The product is extremely useful for people who travel a lot, thanks to its portability and comfortable design. It's also low maintenance, which means that it won't bother you during your traveling. Of course, it's not just an AC unit, so anyone regularly visiting humid areas, will benefit from its dehumidifier feature, and the heater for cooler climates.

What Could Be Improved and Why

Even though it is considered a portable, travel-friendly AC, it's still pretty bulky. While this might not be too inconvenient if you have a larger RV, it might be for some. It's is also pricey, so if Honeywell would consider lowering their prices, that would definitely improve things.

Bottom Line

This is the most diverse and versatile RV AC on the market. It's travel-friendly, easy to use, and also has a sleek design. The only problem is it's price. That said, investing in this high-quality product will be a one-time thing, and it will keep you cool, dry or hot, whichever setting you want.
Best Low Profile RV Air Conditioner:
Airxcel Mach Polar Cub 9.2
What Do Recent Buyers Report

Most of the recent buyers of this RV AC unit have reported it to be reliable and powerful. It cools a good range of area quickly and efficiently. Users also liked its low profile, meaning it won't stand out in the small space of an RV.

Why it Stands Out to Us

The most distinctive feature about this unit is that it is only 8 inches tall. This makes it fit for absolutely anywhere and will blend in nicely. Being low profile, you might worry about its ability to cool large areas down. it might not be ideal for large areas, but it cools small to medium areas down quickly and quietly, too.

Who Would Use This Most

It's a good choice for small RVs and use in small areas. It's also beneficial for people with children and pets since it is low profile and can hardly come to notice. Anyone wanting an energy efficient RV Air Conditioner should consider this, too. It does the job and saves on your energy bills.

What Could Be Improved and Why

The cheaply made fan is of some concern. A couple of reviews pointed this out, so running it constantly in hot temperatures, might be of concern after a while.

Bottom Line

Overall, the unit is incredible in terms of power efficiency, and performance. It's not cheap, but it does the job nicely, as long as you don't have a big area to cool down.
Smallest RV Air Conditioner:
Dometic Sanitation Rivet Semi Tube PKG
What Recent Buyers Report

Recent buyers love the unit for its compact size, making it very travel-friendly. Many user reports suggest that it's suitable for small to medium sized spaces, and most are satisfied with the build quality of the unit. Customers are also praising its ease of installation.

Why it Stands Out to Us

The most distinctive feature of this RV Air Conditioner is its small and compact design. Since we're looking for RV ACs, this unit fits all the requirements as it's lightweight, compact and easy to install. It will make anyone's traveling easy and comfortable with its travel-friendly design.

Who Would Use This Most

This is an essential AC for anyone hitting the road regularly. It's also budget-friendly, and will cool down a small RV pretty quickly. Although it can get loud on full blast.

What Could Be Improved and Why

The only problem and complaint users have made about this unit is its loudness. This can be a serious issue in small spaces, so the manufacturer could look into this matter and make it less noisy.

Bottom Line

To sum it up, the RV AC unit is incredible when you weigh its features with other higher priced and bigger models. It's very useful for traveling and is portable. It's also durable, and easy to use. Other than the loud noise, the unit seems like a good choice as an RV AC.
Quietest RV Air Conditioner:
Dometic Brisk Air II 15,000 BTU
Dometic is a global mobile air conditioning company that started in 1919. Years of innovation has lead them to creating the awesome B59516.XX1C0 Brisk II.
The new Dometic Brisk is smaller and more powerful than before with a 15,000 BTU unit that's mounted on the outside of the RV for spatial convenience. This unit is also one of the most durable on the market packaged with a 2-year protection plus warranty.  
But what makes this unit stand out is its quietness considering it pumps out some cooling power. It will cool down a large area, quickly and so quiet, you won't know it's on.
Bottom Line
The Dometic Brisk II is a great mid-price unit with a lot of benefits. It's a great RV Air Conditioner that will keep cool in the hotter months, and it definitely won't disturb your ambience.
Buyer's Guide
Now it's time for our Buyer's Guide. Here you'll find all the information you need, such as what size to get for your RV, the different types of AC units, and which one is best for you. We also do a comparison overview of the different types of RV Air Conditioners, and we offer a step-by-step guide on how to maintain yours.
If you have any unanswered questions remaining, we're sure by the time you've read our FAQ section everything will be cleared up. Happy reading!
What Size Air Conditioner Do I Need?
Air conditioning in RV is a must, especially for people traveling to places with varying temperatures. In order to install an RV AC unit, it's important to get the right size. The length of a vehicle influences your choice as powerful units are needed for large, internal spaces.
A large RV may require an AC unit with 18,000 BTUs for better cooling across the mobile house. In fact, RVs that are large may need more than one unit. Also, ensure your chosen RV AC is compatible with local electricity sources since power sources vary and you may require different sizes of fuse.
How to Choose an Air Conditioner for Your RV or Trailer
When looking for an RV Air Conditioner, making the correct decision about BTUs plays an important part. BTUs tells how well an AC can cool your space. And if you like to visit hot destinations frequently, more than 13,500 BTUs is the right pick for you. There are different types of RV AC units that you can choose from. These include:
Rooftop Units
These are preferred as they utilize less space in the RV and are placed into the roof. It's influenced by the external weather as the unit is cooled by the air outside. However, installation of rooftop RV AC units may not be easy as they tend to weigh a fair bit and of course, you have to get up on the roof.
Vent-Free
A vent-free AC unit is relatively small in size and is known for handling moist air ventilation, but this type can only be used in a dry climate.
Portable
These are the cheapest among RV Air Conditioner units and they one or two hoses to ventilate. They're handy as you can move them about, but they occupy a large space and aren't very energy efficient.
Window
This is a great option as it doesn't take up floor space and offers great cooling capacity. Also, it's easily installed.
Comparison Overview
As with every product in the market, there are certain variations you may come across. To save your time, we have presented a concise yet apposite description regarding various types and brands of air conditioners.
RV Heat Pump vs. Air Conditioner
Typically, the working and functioning of both these devices revolve around the same lines, but there are a few pros and cons to each of them. 
A heat pump has a significant edge over air conditioners. Owing to their heating properties, it makes them a versatile option for traveling in colder seasons. So, a heat pump will keep you snug and comfy in the cold, but will also cool your RV in the hotter months. 
Nonetheless, they might not be able to combat extreme heat or cold, but their best capabilities are witnessed in moderate climates. Heat pumps are more energy-efficient and use lesser fuel. When it comes to cost, an average heat pump is cheaper than an RV AC, but you might need to buy a furnace for better heating abilities.
Air conditioners have a limitation in cold weather because they only serve to cool the air and lower temperatures. But their cooling properties are sure to leave you chilled even in severe heat and sweltering temperatures. 
Due to single-season use, RV AC units tend to last longer than heat pumps. In addition to this, air conditioners typically feature high SEER ratings that guarantee energy-efficiency and less burden on your bills. In the end, it's all a matter of personal choice, and getting one that suits your budget and usage.
Ducted vs. Non-Ducted RV Air Conditioner
The two types of air conditioners available can either be ducted or non-ducted ones. In this case, the former has the upper hand with larger RVs because they transfer cool air to several rooms through the duct system running in the roof. 
The metal tubing will ensure targeted and uniform cooling in all areas of the RV with ducted units. And in addition to being energy efficient, one can also control the temperature of all rooms through a central control system. 
Ductless ACs are less efficient because they cannot keep the temperature cool over larger ranges. Being much simpler, they make a good choice for small-sized RVs usually fitted into the roof. The AC lowers the temperature several degrees by sucking air from outside, cooling it, and then blowing it directly downwards into the RV. 
A downside to this kind of RV air conditioner is that they're noisy in working and tend to create humidity inside. Although it appears as a much cheaper option, it's preferable only for smaller RVs or single room usage.
Dometic vs. Coleman RV Air Conditioner
A distinct comparison cannot be made between the two brands because each one of them is a big name in the air conditioning market. People often consider purchasing a brand with former experience, while others tend to form their decisions on price, quality, and availability of replacement parts.
Many buyers have commended the quiet running of Coleman air conditioners that allow them to sleep and work in peace. They last a long time, and one will hardly face any complaints during their operation. 
On the other hand, Dometic ACs have a much solid and sturdier construction, enhancing their longevity. People often complained of the loud noise levels that Dometic air conditioners produce, but this issue has been solved in newer models. In terms of cooling the air and ensuring a consistent airflow, both brands exceed expectations!
How to Maintain an RV Air Conditioner 
With regular cleaning and maintenance, your RV Air Conditioner will remain in a good state and serve you for longer.  Read the step-by-step guide below to better understand how to get the most out of an ordinary AC.
Before you get on with maintenance, make sure your device is turned off, and the unit is disassembled following the manual's guide.
Protect Your RV- Start off by disconnecting the wiring and the main control switch from the rest of the unit. Cover the roof vents to prevent any water or debris from falling into your RV. Look out for any insects, bird nests, or animals that might have taken refuge in the unit, and shoo them away. Now you're good to begin!


Cleaning the Evaporator- The evaporator's fins are usually made of aluminum and are prone to get damaged even by slightest pressure, so you don't want to use water on it. Instead, go for a can of evaporator coil cleaner and spray it generously all over the coils. Let it sit for around ten to fifteen minutes to reach all the dust deep inside.

Only use a water source if you can arrange a very gentle and thin stream that won't damage the fins. Once you've done with the cleaning part, take a fin comb and work on all the kinks to straighten them out in the evaporator.


Cleaning the Condenser- This is quite similar to cleaning the evaporator, so you'll want to start by using a condenser cleaner spray. Coat the condenser fins with the cleaning spray and let the product soak for a good fifteen to twenty minutes. After that, you can use a garden hose to rinse the fins and make them look as good as new. You can repeat these steps until your machinery is clear of all the dirt.


Oiling the Fan- Every air conditioner has a fan that is constantly running the entire time your AC is working. Often, the fins of the fan and the shaft connected to the motor fall prey to corrosion, which can severely impact their life. For this purpose, using lubricating oil or a silicone lube will fight the rust and keep it running smoothly in top shape.


Cleaning Out the Ducts and Filters- In case you have a ducted system, it is always a good choice to vacuum the metal tubes running through the flooring or the ceiling. This will prevent any sort of clogging and ensure unrestricted airflow. Also, wash the AC filters with soap and water to clear out the dust particles. For final touches, just give a good look to all the parts from the interior and the exterior, to make sure your AC is working as good as new! 
Spare some of your time and see this video for a better visual guide to understand how to clean your RV air conditioner.
Tips to Stay Cool 
Who wouldn't prefer an air conditioner to keep off the heat on your next road trip? RVs usually come with compact spaces, and traveling in the hot, intolerable weather can be uncomfortable. Installing an air conditioner in your RV or travel trailer is guaranteed to provide you a cooler indoor atmosphere and comfortable sleeping space at night. A few basic tips that will help you are:
Buying Guide
Before you choose an RV Air Conditioner, you should keep in mind certain features to make your purchase the right one. Check the BTU units because this determines the cooling capacity of the unit. It's advisable to go for energy-efficient setups that will minimize power consumption.
You must also be aware of the RV area so that you can choose an AC capable of cooling the entire space. Additional features include a dual-use with heating capability, an air purifier, and noise-free operation. 
Regular Maintenance
To boost your RV Air Con's lifespan, it's crucial to take proper care of it, and regular maintenance and cleaning will uplift the cooling power of your unit. Clean the air filters and free them of debris and dust to allow better airflow. Oil the fan and the shaft to keep it running in good condition. 
To maximize efficiency, you can also check up on the fins and straighten them with a fin comb. Remember to clean and wipe the condenser and evaporator coils every once in a while. Owners of ducted ACs should remain cautious about vacuuming the air vents to eliminate any clogging by leaves or debris.
Enhancing Efficiency
To make sure your RV Air Conditioner is not overburdened, it's advisable to keep the thermostat at a moderate setting to better circulate cool air inside. You can also open the windows initially to allow thorough ventilation, but once the RV starts to cool, shut the windows and lower the blinds to prevent heat entering. 
Considerations When Buying a New RV Air Conditioner
Choosing the right air conditioning unit for an RV can be a complicated decision. When looking for the perfect unit at a good price, there are a lot of variables to consider.
The size of the unit has to be considered because you need a place to store it. The power of the unit is important when choosing an AC unit, as smaller RVs don't need the same amount of power a larger RV may need.  
There are also personal preferences involved. AC units offer indoor options and outdoor attachment, so it's best to consider all of the variables of each unit before making your purchase.
People Also Ask - RV AC Units FAQs
Many people still have unanswered questions, and here's our selection of the common questions we regularly get from our readership.
How Cold Should an RV Air Conditioner Get?
As a general rule of thumb, air conditioners operate in such a way to keep the temperature 20F cooler than outside environmental temperature. Generally, the temperature around your AC should be above 75F to maintain a cool surrounding. However, the cooling performance is affected by extreme heat or humidity.
How to Clean RV Air Conditioner Filter
Begin by detaching the filter from the rest of the unit and make sure the AC is powered off. Then, use a vacuum on a low setting to clear out the apparent dust and dirt from the surface. 
To ensure a thorough clean, wash it in soapy water or using a mild detergent that won't damage the filter. You can either rub it off with your hands or use a brush to release every part of the dust. Finish off by rinsing it with a garden hose and letting it air-dry for further use.
How to Recharge an RV Air Conditioner
After long-term usage, an RV air conditioner tends to run out of refrigerant. In such circumstances, you'll need to recharge the unit to boost its efficiency. Turn off the power supply and lift the lid smoothly by unscrewing the shroud to prevent any damage to interior parts.
Now, locate the refrigerant gauge, unscrew it, and add in the required amount. You'll have to keep checking the AC's temperature to know when to stop adding more liquid. A 20F temperature difference is what you're aiming for, and once you've achieved this, screw back the parts and check the temperature to know you've mastered the procedure correctly!
RV AC Unit Leaks When it Rains - What Do I Do?
This is actually the most frequent problem associated with RV air conditioners, so don't panic. When it happens, you'll have to monitor all the parts of your AC to detect where the leak is coming from. 
Usually, there's an issue with the rubber gasket, so check for the monitor bolts and tighten the gasket to the roof. Also, if the gasket has worn out or become brittle, getting it replaced immediately is always a good answer. 
Occasionally, leaks result from damage to the roof and not the AC unit. Inspect your roofing to check for any kinds of leaks, sagging, or deterioration, and you might have to install another gasket to prevent water from pooling up.
How Many Watts Does an RV Air Conditioner Use?
Typically, an RV air conditioner will require an average of 2000 to 4000 watts to power it. The overall watt consumption depends on the BTU and cooling capacity of the unit - higher BTUs will demand a greater power consumption. Providing a simple example for better understanding, consider a 10,000 BTU air conditioner - 2000 watts are required for starting it up, but 700 watts will be enough to keep it running. 
How Much Solar Power to Run an RV Air Conditioner?
Solar panels are an energy-efficient and cheap option to keep the air conditioning powered up without electricity expenses. For a 13,000 BTU air conditioner, you'll need a minimum of 1500 watts of solar power in the right setup. This will prove to be a feasible option if your RV is constantly exposed to sunlight.
Why Does My RV Air Conditioner Keep Tripping the Breaker?
The only reason why your breaker trips will be an excessive load on the circuit. If your AC draws in more current than the breaker's limit, it's bound to trip to avoid fires and damage. 
The most frequent and possible causes can be a clogged air filter, dirty condenser or evaporator coil, or an unclean outside unit. The dirt and debris buildup increases the workload on the AC to disperse heat, which ultimately draws in more current. 
Apart from this, loose wiring, compressor failure, or refrigerant leaks are other issues that must be addressed immediately. It's much better to call in a technician and get your problems resolved.
How to Clean an RV Air Conditioner
It is important that RV air conditioner is cleaned from time to time. The condenser and evaporator fins must be cleaned every couple of years to maintain its efficiency.
Good spray or foaming cleaner should be used to clean debris and then use shop vac to remove the loosened dirt and dust. The vent must be covered leading down into the interior to keep the grime from sweeping down inside. A special fin comb tool should be used to straighten the fins.
What Size Generator Do I Need to Run My RV Air Conditioner?
The size of your unit will determine the size of a generator needed. If your unit requires 2800-3000 starting watts, and 1500-2000 running watts, then a 3000 watt RV generator will be sufficient for your air conditioner. Similarly, a 15,000 BTU unit means a generator of more than 4000 watts will be needed.
How to Remove an RV Air Conditioner
To remove an RV air conditioner, first, you need to remove the inside plastic cover from the RV which is completed by removing some control knobs and screws. When the cover is removed, the AC's interior is easily accessed. The unit's breaker should be turned off before disconnecting the wire harness.
Secondly, remove the outer plastic cover which is on the roof, and is usually held in with screws. After the unit is free from the roof, then lower it down. A help of a friend is recommended in this part.
How to Make Your RV Air Conditioner Quieter
The noise an RV air conditioner makes may disturb your sleep during the night. There may be ways to make it quieter, however.
In order to address this issue, it is important that the major source of the problem is identified. The noise of the unit may indicate that repairs are needed. If the unit still continues to make noise after performing regular maintenance work, there may be a need to remove or replace a component such as a compressor or a fan motor.
How Many Amps Does an RV Air Conditioner Use?
Air conditioners are important in most RVs, and the amps needed vary with the size of your chosen unit. A 7000 BTU rooftop AC will require around 1700 watts to start up and 600 watts to keep running. Similarly, a larger 10,000 BTU RV AC will need 2000 watts to start up and 700 watts to keep it running. Average use of electricity for a typical RV is around 20kWh a day. This makes it 608kWh a month or 7,300kWh a year.
RV Air Conditioners - Keeping Cool in All Climates
Choosing the right air conditioning unit can make or break a hot summer RV camping trip. The RV air conditioning units we've selected throughout this article are all known for quality and are currently some of the most popular among RV owners.  
Our list offers a diverse range of prices and styles so there is one for all RV types. When considering the units above we suggest taking all factors provided into account, and whichever one you go for, we're sure you'll be happy.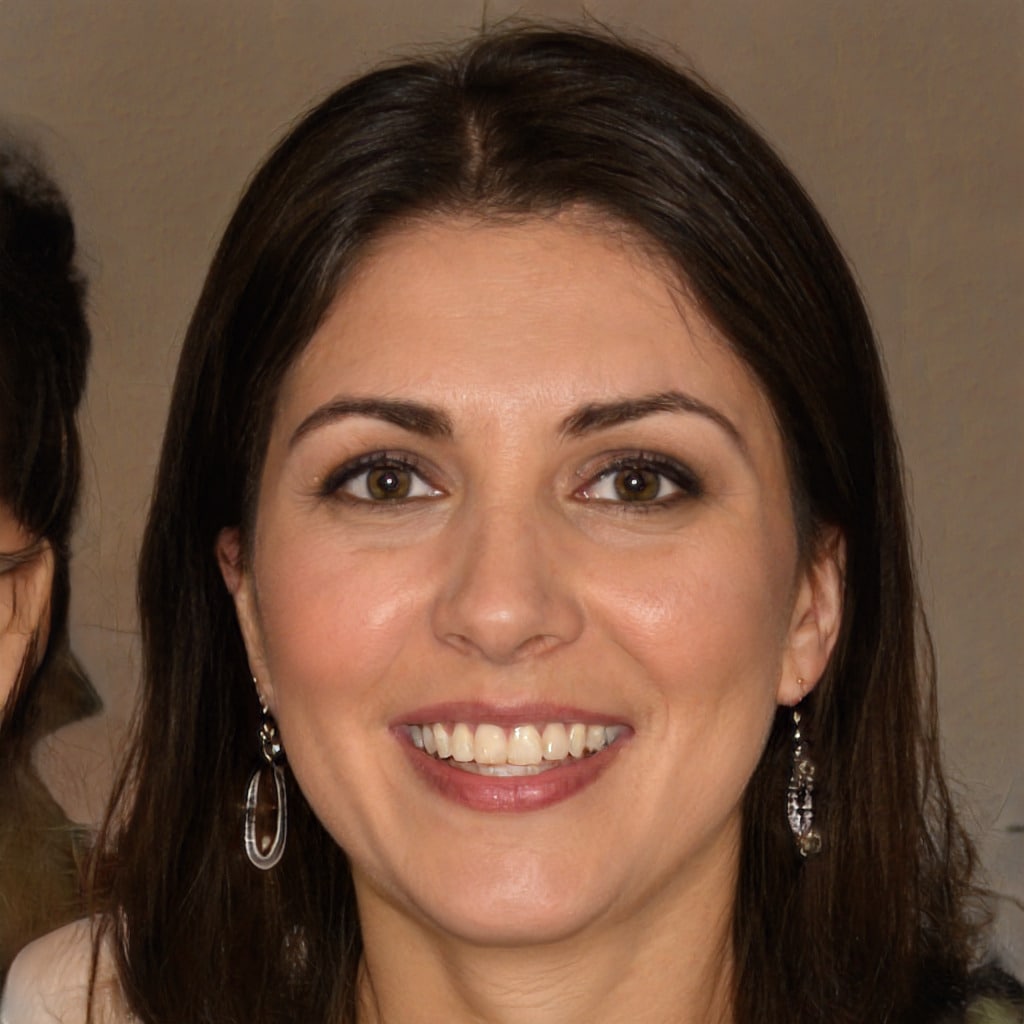 Hello, fellow wanderers! I'm Alyssia. Since 2008, my husband and I have called an RV our home, journeying through life one mile at a time. Our nomadic lifestyle has led us to over 70 countries, each with their unique tales that have shaped our own.
I share our stories and insights right here, hoping to inspire and guide you in your own adventures. Expect tips on RV living, our favorite camping spots, breathtaking hiking trails, and the joys and challenges of an ever-changing view from our window. Alongside, you'll also find practical advice on outdoorsy stuff, designed to equip you for any journey. Join us as we continue to explore the vast, beautiful world on wheels!