Best RV Coffee Makers
Do you love camping and road trips, but can't stand the thought of going without a nice, fresh morning coffee? Or maybe you're a full-time RVer who just wants a better cup of coffee on the go. In either case, a good quality RV coffee maker is a must-have item. Not only do they make great coffee, but they're also perfect for heating up water for tea or hot chocolate.
There aren't many feelings better than being in the outdoors, surrounded by nature with your loved ones. Starting every day with a freshly brewed cup of coffee is something everyone can enjoy. It makes a perfect start to the day.
In this review and buyer's guide, we take a look at some of the best RV coffee makers on the market today. We also discuss what to look for when shopping for one and provide an overview of some of our favorites. So whether you're just starting out your search or you've already got one in mind, I'm sure you'll find one for you further down.
After the review, we also include a buyer's guide that looks at different types of coffee makers and which features you should look for so you know you'll be getting the right device. We also look at different aspects you need to consider before buying one, so you can't go wrong with your morning coffee.
And as with all of our reviews, we also include an FAQ section so if you have any unanswered questions on everything camping coffee makers, we're pretty sure we have you covered.
If you prefer, you can jump straight to the RV Coffee Makers Buyer's Guide by clicking the link...
Review of the Best RV Coffee Makers
Now is the time we've all be waiting for. We're going to review the top options and go over all their specific functions and benefits. By the end of this review, you'll be on your way to enjoying a freshly brewed cup in the comfort of your RV.
Best Overall RV Coffee Maker:
Farberware Yosemite 8-cup
What Recent Buyers Report

Consumers have appreciated this amazing unit for its solid appearance, and even more so because of its top performance over time. It works best with medium or light roast, coarse grounds. The only concern regards the long run-time the unit takes to create a tasteful pot of coffee.

Why it Stands Out to Us

In case you are looking for a classic RV coffee maker, you should not miss this Farberware stainless steel design. It comes with a perfect lid that traps the heat inside. Additionally, the Stay-Cool handle ensures handling and pouring is easy. The most loved thing about this unit is that it has a permanent filter basket, and it's dishwasher safe.

Who Would Use This Most?

It's an ideal coffee maker for anyone who goes camping, as it stays clean and can easily be polished. Additionally, you can use it at home to entertain your guests with an aromatic pot of coffee, as it can brew up to eight cups at a time.

What Could be Improved and Why?

All the positive points could not solve one issue, which is the long run-time of this unit. The 12-minute run-time is quite long compared to other models available on the market. It could be a problem for impatient users, but the coffee it produces is delightful and worth the wait in our opinion.

Bottom Line

Besides bringing out the rich flavors, this RV coffee maker gives a very rustic feel as if you are going back to the basics. Its heavy-duty, stainless steel exterior looks so polished and robust. Additionally, it's easy to clean and dishwasher safe. All in all, you're getting an excellent product with numerous features brings value to your money.
Classic Looking Camping Coffee Maker: 
Coletti "Bozeman" Percolator
What Recent Buyers Report

This is very popular among users because of its classic look. And, the boiling water and convection process ensure the hottest cup possible. It mostly gets five stars because the unit feels solid and is equipped with a thick glass top-piece, which is efficiently supported by wooden handle.

Why it Stands Out to Us

This portable coffee maker embodies a variety of features that make it incredibly appealing to an RV user. First of all, it doesn't require a cord or electricity to operate. You don't need paper filters either, which will appeal to anyone quite forgetful about buying them. What's more, it has the capability to brew for nine guests

Who Would Use This Most?

This is a perfect option for any family who loves to have guests over. The nine-cup brewing capability of this unit makes it very popular among users to use in a house or office on a daily basis. ANd the nice, steaming hot coffee it brews should appeal to any coffee lover

What Could be Improved and Why?

The common concern of most of the users is that the model has slight leaking issues. Manufacturers should consider this concern and try to overcome it in order to make this the best unit available on the market.

Bottom Line

With this, you can experience the nostalgia of percolated coffee. Made of solid steel, this pot is specifically designed for percolating coffee the old-fashioned way. With amazing features and a nine-cup capacity, this portable coffee maker is all you need.
French Press Portable Coffee Maker: 
Cafe Du Chateau French Press
The Cafe Du Chateau coffee maker adds style and class to your RV. This French press is one of the most popular models due to its sleek design, four-level filter system, and ease of use. Not to mention the delightful coffee it delivers.
As mentioned, a French press utilizes beans, so all of the healthy oils within every bean are absorbed. Clean up is pretty easy too and it holds up to eight cups of water. This high-quality French press at an affordable price is a steal in the coffee world.
Bottom Line
This portable French press made by Cafe Du Chateau is a great stylish option for those on camping trips. With a lifetime warranty and ease of storage, and amazing coffee, this French press is a steal.
No Need for Electricity:
 Coleman Quikpot Portable Propane Coffee Maker
What Recent Buyers Report

Its compact design and perfect coffee are two of the commonly repeated reviews for this coffee maker. Many also appreciate the fact that its dishwasher friendly, making cleaning all that easier. But of course, what really stands out in the reviews is that you can literally use this anywhere, so if you're off the grid, you have a fresh coffee at all times.

Why it Stands Out to Us

You should consider this Coleman Quikpot portable propane coffeemaker if you're looking for the perfect truck or camper coffee maker. The lightweight design makes it quite easy to travel with, and the propane tank has it ready in minutes. The idea of push-button ignition gives you the comfort of easy use and provides safety. Additionally, the ability to brew ten cups at a time is undoubtedly something that's really impressive, no matter where you are.

Who Would Use This Most?

It can brew ten cups in a single-cycle making it ideal for use around guests. Plus, its convenient use without needing electricity cannot be denied. Additionally, it is able to withstand even the harshest conditions, which makes it ideally-suited for adventurous campers. It is possible to easily fulfill the needs of all the people on your trip.

What Could be Improved and Why?

Different consumers have reported problems related to overflowing while using this unit. Given how noticeable stains are, you can understand why the leaking issue would be a significant problem for some.

Bottom Line

A fantastically crafted product, this Coleman Quikpot is recommended to everyone on a road trip or getting away from it all. This portable coffee maker is compact and doesn't take up much space. Plus, its ability to function even in the harshest conditions makes it ideally-suited for adventurous campers.
Best RV Espresso Machine: 
Primula Stovetop Espresso Maker
What Recent Buyers Report

This little gem for espresso making works perfectly with easy cleanup and most importantly, it's all stainless steel so it won't leach aluminum into your coffee! There are some complaints about water being left in the bottom after the coffee is done, but this is intentional. If there are no bits of water remaining, you've left it on the heat too long.

Why it Stands Out to Us

This stovetop espresso maker is equally suitable for use on both electric and gas stovetops. It comes with a beautiful, stainless steel body, which makes it a great addition to your kitchen. Additionally, the entire pot can be washed in the dishwasher and makes for the easiest cleaning method possible. You don't need gloves because this model is equipped with a stay cool handle to prevent burns.

Who Would Use This Most?

The coffee maker's compact size makes it the best choice for an RV user on road trips or when camping. Similarly, it is good to use around kids and in a small family as it can create four aromatic and tasteful cups of fresh joe.

What Could be Improved and Why?

Since this is an espresso maker, portion sizes are relatively small. It's true that you will get four good cups of espresso, ready to enjoy, out of this machine. However, if a larger cup is wanted, the six-cup model may be a better option.

Bottom Line

This espresso maker is well-known for enhancing the sensory qualities of coffee as it produces a rich aroma and a smooth brew without burning any grounds. It's the traditional method of brewing espresso, so if authenticity is your thing, you should not miss this great portable coffee maker.
Best Space Saver Coffee Maker:
CHULUX Single Serve
The CHULUX Single Serve is one of the most popular RV coffee makers on the market, and for good reason.
Its convenient one-click brew system makes this one of the simplest models available. Just add water, insert the K-Cup, click brew, and it is on its way.
The CHULUX is also one of the smallest and more durable models, making stowing easy and stress free. It comes in five different color options to match any RV decor. This portable coffee maker also requires an outlet, so no worries about having to replace batteries.
Bottom Line
The CHULUX portable coffee maker is one of the best-valued, more affordable options, and is backed by outstanding customer service should any problems arise. If you want something that will match your interior, and makes good quality coffee quickly, take a look.
Best RV Coffee Maker for the Money:
Elite Cuisine Automatic Brew & Drip
What Recent Buyers Report
Consumers have appreciated this incredible model for its small size and the nice blend coffee it produces. Users love the fact that the filter is reusable and you can get fresh coffee really quickly. However, the only concern is overflowing, so if you're not careful it could create a mess.
Why it Stands Out to Us
You can start your day right with this Elite Cuisine Automatic Brew & Drip Maker. The built-in, Pause-n-Serve system allows you to sneak a cup while it is still brewing. Additionally, the built-in removable and washable filter helps you save money. Plus, you can eliminate waste from disposable filters and make clean-up a cinch.
Who Would Use This Most?
This portable coffee maker is ideal for use on the road, at home, work, wherever thanks to its compact size. This little pot can be your best travel companion if you are on an adventurous road trip to offer aromatic coffee to five people at a time.
What Could be Improved and Why?
Consumers have reported some concerns about the overflowing and mess it can make. This could be fixed in the next model. The material of the handle could also be improved in order to provide the user with a better experience.
Bottom Line
Easy to transport, this Elite model is a great option for your RV. The Pause-N-Serve function allows you to grab a cup in the middle of the brewing cycle, which is a great feature for impatient coffee lovers. Additionally, you don't need to worry about paper filters with this machine. 
Smallest Coffee Maker for RV:
BLACK+DECKER Single Serve
What Recent Buyers Report

Small, lightweight, and easy to travel with, the Black + Decker Single Serve coffee maker is quite famous among reviews for its numerous features. The primary things most love about this machine are its easy cleaning and most importantly, the shut-off function, and its sturdy body.

Why it Stands Out to Us?

This Black + Decker model is a single-serve type, and its compact size makes it very fitting for camping. Plus, it comes with a removable filter basket in addition to an easy-clean, permanent filter. One press of the button makes the coffee go directly into the travel mug in less than two minutes. The shut-off mechanism adds on to perfection.

Who Would Use This Most?

It is an ideal unit for an active, on-the-go coffee-lover who often forgets to turn off appliances. With this model, you don't have to worry about any potential hazard, making it good to use around kids and pets for the same reason.

What Could be Improved and Why?

With all the impressive features, there are several reports from customers that this product may have a leaking problem. Understanding the stubbornness of a stain, you can imagine this problem ending up being a nuisance.

Bottom Line

With a compact design, this appeals to anyone with an on-the-go personality. The overall design is made with stainless steel and plastic to make this incredibly durable, and you can expect it to be long-lasting. Plus, the automatic shut-off system saves you from any potential safety hazard.
Best Space Saver Coffee Maker for RV:
Keurig K-Mini Plus Single Serve
What Recent Buyers Report

Numerous consumers' reviews praise this incredible unit for its performance. The removable drip tray lets you use travel mugs when on a trip. There are some complaints about its noise operation and frequent refilling, but its mostly positive, and worth a look.

Why it Stands Out to Us?

This RV coffee maker is appreciated for being the most user-friendly option available on the market. You can enjoy comfort and with a removable drip tray, you have no problems using larger cups or travel mugs. Another aspect that makes it stand out is the water removable reservoir. And the high-quality material makes it durable and easy to clean.

Who Would Use This Most?

This is an ideal RV coffee maker for someone who hates doing anything remotely difficult in the morning, because of its super easy setup. It can be used in the house on a daily basis, and it would make a perfect travel companion if you're on a road trip. Also, if you like sampling different types of coffee, or just want to have one cup at a time, this unit is great for you.

What Could be Improved and Why?

Besides all of the positives, there are certain flaws in this model that need to be improved in order to provide the consumer with a better experience. Nobody likes to refill the reservoir after every brewing cycle. And, manufacturers could work on its noisy operation as well. That said, many people enjoy the sound of coffee brewing.

Bottom Line

This Keurig K-Mini plus Single Serve comes with numerous features that make it suitable for any coffee drinker. The initial setup is remarkably simple. Plus, easy cleaning makes this model appealing for anyone looking to brighten their day with a cup of delicious coffee.
Best 12-Volt Coffee Maker:
Schumacher 12V
What Recent Buyers Report

This model seems to have proven unpopular with some buyers because of the time it takes to brew. But it's a 12v coffee maker, which many impatient buyer's seem not to understand.

Why it Stands Out to Us

This Schumacher model requires only 12-volts to operate and therefore, can be a travel companion you can take in your car. Easy to clean, it is capable of creating ten cups at a time. Additionally, the anti-drip valve ensures there are no spills to create any mess.

Who Would Use This Most?

The ten-cup capacity of this model is enough to satisfy an entire family's needs. Additionally, you will never be too far from a mug if you have this machine. This makes it perfect for frequent travelers and campers.

What Could be Improved and Why?

The lengthy brew time of this model is surely not appealing to impatient users. Plus, the material needs to be improved in order to make it long-lasting. Moreover, it could be backed up by some warranty in order to ensure the confidence of buyers in this product.

Bottom Line

With a user-friendly model by Schumacher, you can enjoy your piping-hot cup of joe wherever you want. The compact size makes it highly portable, and since it requires only 12-volts of power, you can't go wrong with this on your road trip or when camping.
Buyer's Guide
In this guide we look at different types of coffee makers and which features you should look for so you know you'll be getting the perfect morning brew. We also look at different aspects you need to consider before buying one.
We've included a comparison overview of the different types of coffee makers, so you'll be able to make a better judgement while you're shopping for one. And if you still have some unanswered questions, there's an FAQ section on all things coffee makers to round the article up.
Types of Coffee Makers
Choosing the right coffee maker for an RV comes down to personal preference. If convenience is your priority, then a regular drip maker or K-cup option may be ideal. If the extra kick of an espresso shot is what helps start your day, then an espresso maker is the way to go.
If you're not in a rush and want a high-quality, supreme method for making coffee, then a french press will help make your RV appliance go from good to great.  
Of course, not all camping coffee makers are created equally, so make sure you really know what it is you want before buying. Some units have extra features to keep the pot hotter for longer, while some even have toaster ovens attached. We recommend taking all the details into consideration and evaluating which is best for you and your lifestyle.
What to Look For in an RV Coffee Maker
Things to consider are: electric vs. manual, size, convenience, compatibility, and functionality.
Not every portable coffee maker is ideal for every person or lifestyle, and certain RVs are better suited for particular models. Before purchasing, it's smart to consider the size of the coffee maker and where it'll be placed. Is there enough space to set it up? Is the location ideal, relative to the rest of your RV?
Whether or not your RV has electricity definitely another aspect to consider. Knowing the power capabilities of your RV generator is important, as well. The power consumption of the coffee maker will typically be found on the label. Answering and identifying these things ahead of time may save you a lot of trouble in the near future.
When is it Time to Replace My Coffee Maker?
A good coffee maker typically lasts for five years. However, if you take good care of it by descaling and cleaning it regularly, it can last up to ten years. Following are some instances where you may feel the need to replace your coffee machine:
If it Does Not Heat Up the Water Anymore
Over a period of time, the heating elements tend to get worn off. When water passes through the heating element, it leaves behind a mineral residue, which tends to affect the efficiency of your unit. Moreover, wear and age can also affect the heating element, and your coffee maker may start brewing weak and cold coffee. At such a time, it becomes imperative to replace your coffee maker.    
Your Coffee Maker Has Become Outdated
New models of coffee makers are frequently introduced on the market. They are not only sleeker and futuristic in design, they also come with many amazing features. This could make your coffee maker become outdated quite quickly, which is a good enough reason to replace your machine. 
You Have Acquired a New Coffee Taste
Our taste in food changes with time. It is possible to prefer different things at particular times in our lives. You may have liked espresso before, but now you might feel that a French press is better suited to your taste. It is best to replace your coffee maker if you have outgrown it. 
Cautious Considerations to Keep in Mind
Coffee is the preferred morning brew of millions. There are many of us who cannot start the day without having a good cup of coffee first. There is something to be said about having that first cup of coffee still in your pajamas, just the way you like it. 
Thus, it is essential to get a unit that suits your needs. The following are some features that you should look for in a good quality coffee maker:
Easy to Use and Clean
A good coffee maker, even one that comes with lots of special features, should be quick and easy to use. You should be able to just walk up and brew your favorite morning drink with just a touch of a button. 
Moreover, it should be easy to clean. Nobody prefers a coffee maker that has to be cleaned frequently or creates a lot of mess. It is best to invest in a unit that comes with easily removable parts in order to make cleaning it convenient and hassle-free.
Size
It could become quite inconvenient if you buy a large-sized coffee maker while not having enough space on the counter or in the kitchen to slot it properly. 
Carefully measure the space in your kitchen and then compare it to your coffee maker's dimensions to make sure it will fit. However, it is best to choose a compact-sized machine that will fit in small kitchenettes.
Capacity
This important factor plays a huge role in your convenience. Before choosing the right capacity, keep in mind the number of cups you want to brew or whether you are ordering one for personal use or for office use. 
If you want a unit for personal use, then one with a normal brewing capacity will be more than enough. However, if you need one for office use, then a unit with a large water reservoir will be best for you. 
Comparison Overview
When it comes to coffee makers, there are many types of machines available. From espresso machines to automatic drip coffee makers and manual pour-overs, the choices are endless. It is important to know the characteristics of various machines so that you can get your preferred cup easily.
What's the Difference Between a Regular Coffee Maker and an RV Coffee Maker?
Having a good-quality coffee maker onboard your RV is not only convenient but also economical. RV coffee makers are pretty much similar to what you see in most homes, however, there are certain qualities that make RV coffee makers perfect for on-the-road lifestyles. 
They are highly portable, have a small footprint, and are user-friendly. RV coffee makers are designed with durable materials, which allows them to withstand traveling on rough terrain. Moreover, they take up very little space. 
Moreover, some RV coffee makers do not need main electricity for power. They can be powered by propane or used on a cooking stove, making them ideal if you are camping at a place where this facility is unavailable or if your RV doesn't have a hookup.
French Press vs. Coffee Maker For RV
There are various types of coffee makers for RVs available. These include pour-over, single-serve, drip coffee makers, etc. All these machines have their advantages, and the type you choose depends on your preference and the features that are most suitable for your needs.
Drip Coffee Maker For RV vs. French Press
When we compare a drip press coffee maker to the French press, the biggest difference is the brewing method. The latter brews the coffee by steeping, which gives a strong, rich, and flavorful cup of coffee. You can use this coffee maker anywhere, as it only requires coffee and hot water. The drip coffee maker brews coffee by using the process of drip filtration. 
A French press allows you the freedom to add as little or as much coffee as you want and steep it for five minutes or longer, thus providing more control over the final coffee flavor. On the other hand, a drip coffee maker gives an almost consistent brew every time.  
Another difference between the two is the flavor. A French press has a slower brewing process, which ensures depth of flavor and captures the richness of ground coffee beans. A drip coffee maker, on the other hand, uses osmotic pressure that can result in over-extraction, thus robbing the coffee of its essential oils. 
Single-Serve Coffee Makers For RV vs. French Press
Single-serve coffee makers need a compatible coffee pod. This method is not only quick and convenient, but it also allows you to brew different styles of coffee. The main difference between the two is that with the former, you can only make one cup of coffee at a time. Moreover, these units are more expensive, and you need to make sure that the pods you buy are compatible with your machine.  
Keurig vs. Coffee Maker For RV
Using a Keurig is very simple and convenient. If you want a cup of coffee, with minimum fuss, then the Keurig is hard to beat. 
Another great thing about Keurig is that the K-Cups stay fresh longer compared to the ground or regular beans. If you are not a heavy coffee drinker and your coffee goes stale while sitting in the pot, then a Keurig machine could be a good option.
With a Keurig, you are guaranteed a fresh, quick, and great-tasting cup of coffee every time. Moreover, these units are versatile, making it easier to cater to the different tastes of your family members.
However, a Keurig is a bit more expensive than regular RV coffee makers. Also, they use K-Cups, which are expensive and not very environmentally-friendly. Another major disadvantage is that you will be forced to buy coffee that is available in pods. 
Traditional RV coffee makers are not only economical, they also allow users the flexibility to buy any kind of coffee that they like. If you drink the coffee made in these machines fresh, there will be no issue. However, if you leave it to stew on the hotplate, it's taste will become unpleasant and bitter.
People Also Ask - RV Coffee Maker FAQs
How Does a Coffee Maker Work?
The working of a coffee maker depends on the model you end up getting. However, these models tend to work in the same way their household counterparts function. The usual process consists of putting grounds into the filter, followed by pouring of hot water. Turn on the machine and wait for the drink to be done.
How to Use a Coffee Maker
First of all, fill the reservoir with filtered water. Place the filter inside the basket and add your ground coffee to the filter. Now, place the basket back inside the machine and turn it on. Wait for the brew-cycle to complete. Once the cycle is completed, it is ready to enjoy!
How to Make Tea in a Coffee Maker
Brewing tea in a coffee maker is similar to brewing coffee. Just add a tea bag or loose tea leaves to the coffee filter in place of ground coffee. Next, add water to the reservoir and put the carafe on the warmer. Brew normally. 
It is best to wait a few minutes before pouring the tea as this will give you the best taste. Another thing to keep in mind is that Turkish ibric and French press are good for making tea as you can control every variable. 
How to Clean a Coffee Maker
The cleaning process ultimately depends on its features. Typically, you dump the old coffee out of the basket and fill the reservoir with water and vinegar. This combination helps to loosen any residue present. Turn it on and, after the completion of the cycle, wash the pot with hot water and soap.
How to Clean Coffee Maker With Vinegar
It is vital to clean your coffee makers regularly as this ensures that your machine makes the best tasting brew and does not breed germs. It is best to wash your machine with vinegar once a month to ensure its excellent performance.
The following steps will help to get things back in top shape:  
Fill the reservoir with water and vinegar, measuring them equally. 


Put a paper filter in the machine's empty basket.


Place the pot in position and brew the solution halfway.


Turn it off and let the solution sit for half an hour.


Turn on the machine and finish brewing. Throw away the water and vinegar.


Rinse with water, put in a new paper filter, and brew a pot full of clean water. Repeat until the smell of vinegar is gone. 


After cleaning, leave the lid open to air dry as moisture can also breed mold and bacteria.
How to Clean Mold Out of a Coffee Maker
Coffee makers are subjected to many problems that can affect the taste and mold is one of them. However, you can clean mold out of the unit by following some basic steps. First of all, remove and clean any parts of the machine that can be removed and fill the pot with a mixture of water and vinegar. Set the unit to brew. After the vinegar mixture has brewed, run clean water through the pot.
Can You Use a Regular Size Coffee Maker in an RV?
When it comes to RVs, it is better to choose a compact coffee maker instead of larger models as they can take up a lot of space. Although regular-sized machines can also accompany you on your travels, storing them in an RV where size is everything could be a problem. 
Are Under Cabinet Coffee Makers Good in an RV?
Under-cabinet coffee makers are particularly designed for places where counter space is at a premium. They are particularly ideal for RVs where there is limited kitchen counter space. Although these machines cannot make big batches of coffee in one go, they make up for this, taking up very little storage space.
How to Secure a Coffee Maker in an RV
You can use non-slip rubber shelf liners to make your coffee maker secure in the RV. Another creative way to secure your machine is by using a Velcro strap or a bungee cord and attaching it to the counter backsplash. 
Can I Run a Coffee Maker on an RV Inverter?
A coffee machine takes a lot of power, up to 1600W and requires a 2000W inverter. However, it is important to consider other things in addition to inverter size. A coffee maker can drain your batteries very fast, that is why you will need to upgrade your batteries. 
Therefore, if you need to run a coffee maker, you will need a large battery bank and a good charging system to keep the batteries charged in addition to a large inverter.
How Many Watts Does a Coffee Maker Use?
A majority of coffee makers use around 700-1200W when active without taking the standby power consumption into account. This amount is similar to what is consumed by an average vacuum cleaner. Irrespective of the type of coffee maker that you use, heating up the water takes up the bulk of energy. It takes almost 1000W over five minutes to heat water from 50 degrees to the near-boiling point. 
What is a French Press Coffee Maker?
French press makers, often times called a plunger pot coffee press, or press-pot are very popular in Europe and Australia. It uses a glass carafe that is cylindrical and a mesh filter made from stainless steel to separate the coffee grounds from the water. The coffee grounds remain at the bottom while the strained coffee stays above the filter, ready to enjoy.
How to Use a French Press Coffee Maker
First of all, add coarsely ground coffee to your carafe. Boil the water in a separate kettle and then pour about half the water into your French press, allowing the coffee to bloom for one minute. Add the remaining water and let it sit for at least three minutes so that the coffee steeps. Using the weight of your hand, press the plunger lightly and serve the drink immediately for best flavor.
How Many Amps Does a Coffee Maker Use?
One of these generally uses 5-8 amps to work efficiently. It is important to remember that many RV appliances use more amps to start than they do to run the appliance.
RV Coffee Makers for Camping Trips However Remote
Morning coffee is essential for any good RV camping trip, so selecting the perfect maker is critical. This ensures your choice is of high-quality and will ensure that sweet, sweet cup of Joe is prepared and waiting.
There are many different types of camping coffee makers, but the models we've suggested in this article are the most popular and highly-rated among recent customers. 
So whether you want something that delivers coffee quickly, or you're happy to wait for that perfect brew, or you want something that will guarantee you a coffee however remote you are, there's a portable coffee maker for you.
We hope our article has helped in the hunt for the perfect coffee maker for your RV camping trip and hope to hear from you regarding which model you choose. Safe travels!
Other Buyer Guides
Here are a few other guides to set you in the right direction: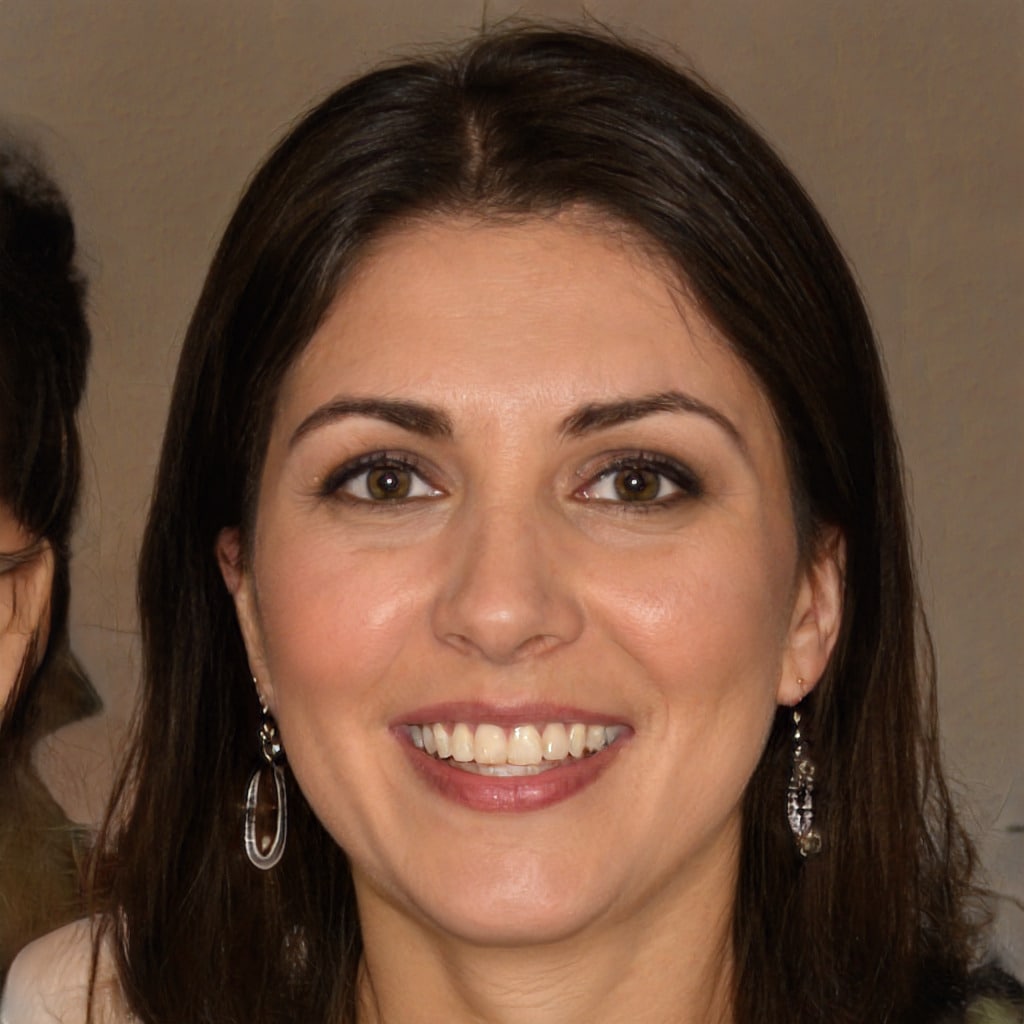 Hello, fellow wanderers! I'm Alyssia. Since 2008, my husband and I have called an RV our home, journeying through life one mile at a time. Our nomadic lifestyle has led us to over 70 countries, each with their unique tales that have shaped our own.
I share our stories and insights right here, hoping to inspire and guide you in your own adventures. Expect tips on RV living, our favorite camping spots, breathtaking hiking trails, and the joys and challenges of an ever-changing view from our window. Alongside, you'll also find practical advice on outdoorsy stuff, designed to equip you for any journey. Join us as we continue to explore the vast, beautiful world on wheels!