Looking for the best RV generator? Of course, we at RV Expertise have you covered with this full review of all the best selling products, whether its from the leading brands or budget options.
When it comes to generators for your RV, there are many things you need to consider such as power output (watts), fuel type, weight and size. However, the most important factor is always going to be how much power you need to run your RV. This will determine what size generator you'll need to purchase.
The right generator when camping in an RV can possibly make or break the trip. That's why we believe choosing the perfect model is important to ensure everything goes according to plan, or as close to the plan as possible.
There are many different generators on the market, which can make it tough to decide which one is right for you. That's why we've put together this comprehensive guide to the best RV generators, so you can make an informed decision and choose the perfect model for your needs.
After reviewing specific products, we also offer a Buyer's Guide where we detail the features top quality generators should have, the pros and cons of owning one, and how you go about getting the right size RV generator for your needs. There's also an FAQ section, so there should be no stone left unturned, by the end of the article.
if you prefer, you can jump straight to the RV Generators by clicking the link...
Review of the Best RV Generators
Now we'll move into the review section of our article, where we'll discuss everything RV Generators. We'll look at some of the main benefits and drawbacks mentioned by recent customers in this area, and what we like best about each one.
Best Overall RV Generator:
Champion 3500-Watt
What Recent Buyers Report
Most buyers have praised the generator for being excellent. They appreciate that can run many of their appliances without fail. It has performed well for them, even while they were using their air conditioners all day. They also liked the fact that there was a 120 volts, 20 amp household outlet on it.
Why it Stands Out to Us?
It stands out to us because it's quite powerful and reliable. The gasoline fueled 3500-4000-watt RV generator works amazingly well. It has a four-stroke motor, which makes it energy efficient. Also, the three-year warranty and lifetime technical support make it even more trustworthy.
Who Would Use This Most?
People who love traveling would use it the most. However, people who don't travel a lot will still find it helpful. The generator has a household usage outlet of 120 volts and 20 amps, which make it ideal for them. 
What Could Be Improved and Why?
Although it works amazingly well, nothing is perfect and it needs some improvements. It's powerful so noise should be expected, but it is  a bit too noisy if you're nearby, so improving this would be ideal.
Bottom Line
Summing it all up, the Champion 3500-Watt is the best overall generator for RV life. It has all the features to make it powerful, trustworthy, and reliable. It can power most of your appliances along with the standard RV operations too.
Runner-Up: 
Champion 3800-Watt Portable Generator
What Recent Buyers Report
The generator has been well-received by customers, who appreciate how it has made their vacations easier. Many Hurricane Irma survivors say the generator performed admirably in keeping their power on during the outage. The generator kept them going for days because there was a power outage in their region.
Why it Stands Out to Us
The first thing to note is that it has a four-stroke engine, which makes it highly energy efficient. The twin fuel mode aids in determining which fuel is more readily accessible. This option saves money and time by allowing you to use less gas.
Who Would Use This Most?
The generator is ideal for everyone. People who enjoy camping in remote locations, on the other hand, will enjoy it the most. With a single tankful, it will keep them going for hours. It may also be used at home in case of an emergency.
What Could Be Improved and Why?
So far, there have been several reports of noise exceeding the 68 dBA limit. Developers should minimize the noise level so that it's easier to camp with it. They should also improve its portability.
Bottom Line
All in all, the Champion 3800-Watt is a great RV generator. This is great for camping, as well as household needs, and its ability to transition between fuel types makes it even better.
Best RV Propane Generator:
Champion 3400-Watt
What Recent Buyers Report
There have been the odd complaint, but the majority of reviews are favorable. Propane operation is popular with customers, even for lengthy periods of time. They happily report that the noise level is low even when on higher ground levels. Overall, consumers are pleased with its performance despite a few minor flaws.
Why It Stands Out to Us?
What makes this stand out to us is its quiet operation and sleek design. We also like that it has a dual-fuel capability which makes it even more reliable and efficient. The fact that it can power multiple appliances at the same time makes it even more worthy.
Who Would Use This Most?
The generator is great for traveling and camping. Since it has been designed for RVs, it helps campers, but others can also benefit from it. It's not just for campers, though. It can also be used for consistent power supply while working or at home in the garden.
What Could Be Improved and Why?
More powerful batteries would be nice. Its portability needs to improve too, which the manufacturers could reduce its weight. The tank is also quite small and needs frequent refilling, which can get a bit annoying.
Bottom Line
Considering all this, the Champion 3400-Watt Dual Fuel RV Ready Portable Inverter Generator is amazing. It's efficient, as it works better and uses less fuel, and will power everything you need in a standard RV set up. Just remember to keep refilling the tank to enjoy consistent operation.
Best Quiet RV Generator: 
Westinghouse iGen2200
What Recent Buyers Report
In general, recent clients are pleased with the device's performance. They like that it can run two generators at once to meet your power demands thanks to its parallel capability. They also appreciate how long it runs on a single gallon of fuel (12 hours), and of course how quiet it is.
Why it Stands Out to Us
It stands out to us for so many reasons, but it's quiet operation is our favorite feature. The parallel capability is a huge positive win too. To add to these, the weight is perfect as it is very easy to pick up and move single-handedly. The power output is great and it varies to accommodate sensitive electronics as well.
Who Would Use This Most?
This generator is one of the best ones for RVers and campers. It is easy to move around and provides a lot of energy on less fuel. This makes it very friendly for your travels when you don't need to run refrigerators and washing machines.
What Could Be Improved and Why?
Buyers have reported that it takes a long time to start even when batteries are there. So, its operation could be easier, and the start should be quicker. The control and fuel panel should be tool-free so that it is easily accessible.
Bottom Line
Summing it up, the Westinghouse iGen2200 is the best quiet generator. It's great when you don't have to operate heavy-duty appliances. However, if you want more power, you can simply double up and connect it to another one. This will save both fuel and effort on your part.
Westinghouse iGen1200
What Recent Buyers Report
Customers seem very pleased they purchased this RV generator. They like how compact and lightweight the machine is. They also appreciate how easy it is to link two generators with a parallel connection together. Buyers are likewise satisfied with the low level of noise made, allowing for peace and serenity during their vacations.
Why it Stands Out to Us?
Westinghouse iGen1200 Super Quiet Portable Inverter Generator stands out to us as it has a lot of attractive features. Its compact body makes for a very easily portable frame as it has less weight. The super-quiet nature of the generator is a huge plus too.
Who Would Use This Most?
The modern and lightweight body makes it ideal for all vacationers as they need something portable. Mechanics will find it very helpful too as they need all the extra power that they can have. It works well in emergency situations too when you need more work on less fuel.
What Could Be Improved and Why?
Its fuel runs stale after 60 days if not used, so it gets a little problematic. Manufacturers should improve its capability to retain the quality of oil. The control panel is a little hard to operate, too, so it needs modification for easier usage.
Bottom Line
The Westinghouse iGen1200 Super Quiet Portable Inverter Generator isn't only energy efficient but also ultra-quiet, which makes it ideal for home and camping. And if you feel that it doesn't fulfill your needs on its own, you can attach another generator to it.
Westinghouse WGen7500
Last, but not least from lading brand Westinghouse, the WGen7500 is an extremely powerful, and fully-loaded RV generator.
Westinghouse designed this portable gas powered generator with 7500 running Watts to ensure all your appliances can be run with ease for up to ten hours at 50% load. It comes with an extremely convenient remote-start key fob so getting this thing started is no problem.
It's covered with a cast iron sleeve to ensure durability and longevity for years. It is EPA, CARB, and CSA-compliant and comes equipped with a three-year warranty so you can take it anywhere without worrying about problems.
Westinghouse takes a load off the customer's back by shipping the RV generator fully operational to minimize assembly as well, so if you've never used a generator before, you'll have no issues with this.
Bottom Line
This is hands-down one of the best RV generators our review. It can sustain an AC unit and numerous other appliances with ease. If you need a powerful generator, don't pass up the Westinghouse WGen7500.
Best 50-Amp RV Generator: 
Champion 4000-Watt
What Recent Buyers Report
Recent buyers have been very positive about this Rv generator. Many campers found it relatively quiet, and recommend it highly for camping. There are several models, but some come with remote start, which many users seem to like.
Why it Stands Out to Us
We like it for many reasons, including both its physical characteristics and functionality. The generator is powerful and super-efficient as it runs for such a long time on such low fuel. The open inverter prevents any power losses too, making it even better.
Who Would Use This Most?
Since these generators provide so much energy, they're great for outdoor usage. Perfect also for usage on RVs when you are away from campgrounds and power sources at long distances. They save big time on your bills too, so they're perfect for campers, and businesses like food trucks, as well.
What Could Be Improved and Why?
There is not much that needs improvement in these generators. The only thing is the large frame and heavy amount of weight which restricts portability. There could be a lighter body for making it easier to move.
Bottom Line
So, this generator is best for 50-amp RVs which need a little more energy than the 30-amp ones. The provision of clean power makes it eco-friendly, as well as budget-friendly. That said, there are several options, with differing features, so definitely worth checking out.
Best 30-Amp RV Generator: 
DuroStar DS4000S
We just couldn't overlook the DuroStar DS4000S in our selection. The brand provides us with a fantastic, low-cost alternative that can handle all of our RV trip and recreational requirements. This is a heavy-duty model with a steel frame that bolts on easily for smooth and quiet operation.
The DuroStar DS4000S provides a 4000-Watt Surge, and 3300-watt continuous power output. This is enough to keep everything in the RV running optimally for up to eight hours with a full gas tank. It also comes equipped with a full power panel with a voltmeter, oil warning light, and multiple power outlets.
The RV generator also complies with Emissions Standards and is approved by the EPA (Environmental Protection Agency) and CARB (California Air Resources Board), as DuroStar explicitly follows strict guidelines to ensure all their generators are as environmentally friendly as possible.
Bottom Line
The DuroStar DS4000S is one of the best on the market and comes at a great price. The power, convenience, and optional four-year warranty make this a notable pick. And best of all, you'll have no environmental issues with state regulators.
Best RV Generator for the Money:
Webetop Portable Generator
If you want the best RV generator for the money, this Webetop Portable Generator is hard to beat. One of the best features of this model is that it is easily rechargeable via any wall outlet, car, or by solar.
Customers love the versatility of this generator because they can bring it anywhere and trust its reliability when the time comes. In addition to this, there's a built-in LED flashlight that can last up to 125 hours and is great for the outdoors.
Many recent buyers report using this model during Hurricane Irma and had excellent things to say about the longevity of battery life and how it contributed toward better times.
Another massive benefit recent customers love is the versatility of power offered in this RV generator. Users can utilize multiple USB and DC ports and easily charge nearly any product - phone, laptop, camera battery, whatever you may need.
When it comes down to it, users can expect the running time to last somewhere around three to four hours when plugged into an AC outlet, and seven to eight hours for typical non-AC uses.
Bottom Line
The Webetop Portable Generator Power Inverter Battery is a super-reliable model that's there for you when you need it most.
One of the overlooked great features of this model is its multi-use and size. This easy to carry generator can be transported in backpacks and charge items on-the-go. The bottom line here is you can't beat the price - overall, a fantastic value.
Best Portable Generator for RV Camping:
Yamaha EF2000iSv2
What Recent Buyers Report
Recent buyers have been impressed and many comment on the fuel efficiency of the generator, as it saves big on time and money. Other common pros mentioned was the handy fuel gauge taking out all the guess work, and it being relatively quiet while powering your appliances.
Why It Stands Out to Us
It stands out to us from other RV camping generators because of its energy efficiency. Also, it is very quiet, making it ideal for camping, even in crowded camps. Since it starts on the first pull, it is quite easy to put to work, and it's carry handle and 44.1lbs light weight makes it perfectly portable.
Who Would Use This Most?
It's small, light and compact and has great fuel efficiency and a long run time, so it is best for vacationers. People who love to load stuff up in the RV and hit the roads find it best for them. This is a powerful generator, so it can be great for use at home or the workplace, too.
What Could Be Improved and Why?
To improve it, the developers could do with a simpler control panel in it. The body could be more durable to make it better for outdoor usage. The tank might also be larger, too so users do not have to refill it frequently. That said, it would lose some of its portability then.
Bottom Line
To sum it all up, this compact and powerful generator makes it big on fuel and money saving. You can have your electricity needs fulfilled without much irritating noise to make your camping experience better. This makes it best RV generator for the money.
Yamaha EF2400iSHC
Another Rv generator from Yamaha. This time, the leading Japanese brand has delivered another top-of-the-line product with their new EF2400iSHC. This one simplifies the setup and process and amplifies the good times with its convenient and powerful features.
Setting the wattage to the correct level is no longer a hassle with this generator's ability to measure and optimize the output required to keep everything running.
Yamaha has improved the efficiency and reliability of their products to ensure they're up there with the most environmentally-friendly options on the market.
While optimizing the power efficiency and convenience Yamaha has managed to reduce the noise output of the generator so conversations aren't disturbed by its presence.
Bottom Line
Yamaha has been delivering high-quality generators for RV life for a long time and this is no exception. Yamaha is known to honor their warranty and this item comes with a two to four-year protection plan, and with a solid customer service they are always worth considering.
DuroMax XP4400E
Last but certainly not least the DuroMax XP4400E finishes off our review. This gas-powered offering is a heavy-duty model and has an output of 3500 watts, which is more than enough to power even the largest RVs. Because of its size, the model is also a great fit for powering your house during a power outage or storm.
With its built-in muffler, the DuroMax XP4400E boasts a quietness not associated with powerful generators. In addition to this, the four-gallon tank allows this to run for up to eight hours.
Many recent customers love the fact that they can take it with them to national parks. Since it's EPA and CARB-approved, buyers can ensure they're using a model that is not only powerful, but safe for the environment.
Bottom Line
The DuroMax XP4400E generator is a powerhouse and well worth the cost. This model won't break your bank account and is sure to last you through rough times.
One of the main advantages is its ease of use, with several recent buyers mentioning the fact that all they have to do is add oil and gas, and strike it up. It's so powerful, in fact, it can be used during your road trips, at home in case of emergencies, and at work.
Buyer's Guide
You've made it this far, now for all the necessary information you need on RV generators. In this part of the article we look at the different sizes you can get, and other things to consider, such as your storage space and different fuel types.
We also offer our opinion on the pros and cons of owning a generator for your RV, and we round up the article with an FAQ section dedicated to all things generators. happy reading!
What Size Generator Do I Need for My RV?
The size of the RV generator depends on a number of things ranging from RV appliances, air conditioning, TVs, lights, and storage space.  
It's best to assess all of the things that your RV needs electricity for and match your personal requirements.
If your RV has a 15,000 BTU AC unit, you'll need a more powerful one in the 3000-watt range if you intend on operating appliances at the same time. If the AC unit is smaller, a lesser 2000-2500-watt capacity option will suffice without difficulty.
Considerations Before Buying
Storage
Storage is also very important when shopping. If there's nowhere to put your RV generator, then it's pointless getting one. So, make sure there's sufficient space and it isn't too difficult to move in and out of the storage space.
Secured Location
To prevent hazards, ensure that where you plan to store the generator is compact enough so that it doesn't slide around or fall. Most also require fuel, with the most common models take regular gas or propane. So, you want to make sure you don't keep it next to any naked lights.
Fuel Requirements
It's important to look at each generator's fuel requirements. Look at how long the fuel typically lasts, time before changing the fuel, and whether or not you will need to clean the gas tank out regularly.
Pros and Cons of Having an RV Generator with You
An RV generator can be amazing and makes traveling easier. However, with all the benefits one provides, there are some downsides too. Let's have a look at how these help you and how it can be a problem sometimes too.
Pros
They offer immediate access to electricity when you're out on the road. They help you run your cooking apparatus and other appliances you may need on your next trip.
They minimize the burden on the batteries of your RV. When the batteries are running low on power, you can just connect them with your generator. This way, you can stay on-the-go, all the time.
They also provide energy to your appliances at home or work if there's a power outage.
Cons
Since they're relatively lightweight, they're easy to steal. This raises concerns for security.
As the generator runs on gas or other fuel, you have to supply it yourself. So, you have to keep some extra gallons of fuel on-hand, all the time.
People Also Ask - RV Generators FAQs
How Does a Generator Work?
Generators are designed to convert mechanical energy into electrical energy. The basic operation for these depends on gas or diesel that you provide. Some even burn propane as a fuel to generate electricity. The generator then supplies this electricity to your RV at the range of 120 volts.
What is an Inverter Generator?
An inverter generator converts the direct current (DC) into alternating current (AC). This way, it helps in reducing energy loss, which also increases its efficiency, leading to lesser consumption of fuel. These units also reduce the burning of fuel up to 40%, helping you save energy as well as your hard earned money.
How to Quiet a Generator?
While you're on-the-go, it is hard to deal with the frustrating noises of the generator. In order to quieten it, you can use a soundproof box. There are baffle boxes in which you can place your unit to muffle the noise. You can easily get them online to keep in your RV while you hit the road.
How to Use a Generator?
Using a generator is quite easy, but you have to follow the instructions carefully. First off, you have to read the instructions in the manual that comes with it. Then, check the fuel level and turn off the circuit breaker. Now, turn on the fuel valve and start the generator.
How Much Fuel Does an RV Generator Use?
Different types of units use different types of fuels, so their fuel consumption differs. Gasoline generators use around 18 gallons a day, while a diesel one uses 2.9 gallons an hour. On the other hand, a 20-kilo watt propane generator uses 3.44 gallons per hour.
What Size of Generator for 30-Amp RV?
The size depends on the current requirement of an RV. If you have a 30-amp RV, then a standard 3,000 watt RV generator is perfect for you. It will meet all your power needs in an RV, even when using your air conditioner.
What Size of Generator for 50-Amp RV?
A 50-amp RV doesn't work well with a 3000-watt generator, as its needs are greater. So, to meet the needs of 50-amp RV, a 4500 to 6500-watt generator is best.
The Best RV Generators - Power Your Appliances Everytime
RV generators are a great asset to have, whether you're a full-time RVer or you only hit the road a few times per year. They offer the freedom and flexibility to camp anywhere you want, without being tethered to hookups. And, they provide peace of mind in knowing that you can keep your family safe and comfortable even if the power goes out.
Don't underestimate the importance of a reliable generator. The decision can make or break your camping trip. The models listed above have been tried and tested and have all been given positive reviews from customers.
We hope our guide has helped you narrow down the field and choose the best RV generator for your needs. If you have any questions that we didn't cover, feel free to reach out in the comments section below and we'll do our best to help. Safe travels!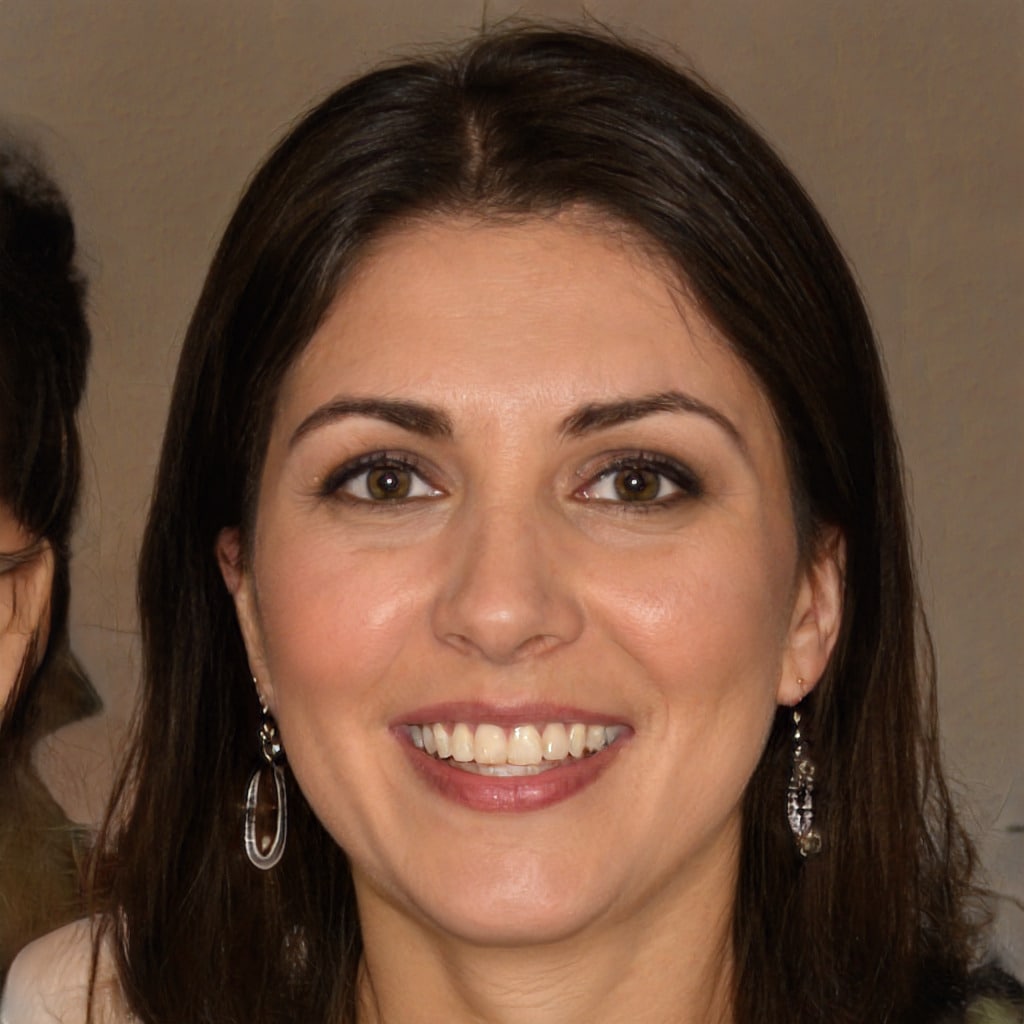 Hello, fellow wanderers! I'm Alyssia. Since 2008, my husband and I have called an RV our home, journeying through life one mile at a time. Our nomadic lifestyle has led us to over 70 countries, each with their unique tales that have shaped our own.
I share our stories and insights right here, hoping to inspire and guide you in your own adventures. Expect tips on RV living, our favorite camping spots, breathtaking hiking trails, and the joys and challenges of an ever-changing view from our window. Alongside, you'll also find practical advice on outdoorsy stuff, designed to equip you for any journey. Join us as we continue to explore the vast, beautiful world on wheels!