The Best Dog Ramps for RVs
An RV dog or pet ramp is perfect for making life on the road comfortable for your best friend. They help prevent injury, they're portable, and also help keep your RV clean.
You know the saying, a dog is man's best friend, so why not offer your best friend that extra comfort when coming in and out of your RV.
Dog ramps are a wonderful investment for your pet. It integrates pets into the entire RV experience, and is a must-have for dog owners with pets of various ages and sizes.  
A pet ramp for RV ensures smaller dogs can finally get into the vehicle, while larger dogs will help their joints in later years and your back from lifting it every time.
The following review discusses dog ramps for RV owners. We break down and look at some of the best products on the market for your pet as well as what we think makes the perfect ramp.
After the review, there's a buyer's guide, where we look at RV Dog ramps in general and discuss what makes a good quality ramp, and look at reasons why you would or wouldn't need one. 
We also look at the quality you should expect from different price entries. We've also included an FAQ section on RV Dog Ramps, so by the end of the article you'll be ready to get your best friend the right ramp.
If you prefer, you can jump straight to the Dog Ramps for RV Buyer's Guide by clicking the link.
Review of the Best RV Dog Ramp
The review section is the most important part of our article as this is where we'll go into greater detail on each specific dog ramp for RV. We believe the following products to be some of the best on the market.
Best Overall RV Dog Ramp:
WeatherTech PetRamp
This pet ramp is perfect for any RV owner who loves to take their pet with them. Voted the overall best that's currently on offer, this lightweight dog ramp is only 16 lbs and can hold any dog up to 300 lbs.

The material is heavy-duty plastic that won't rust or corrode, with a rubber runway for extra grip and comfort for your dog's paws. The two corner ends of the dog ramp boast rubber pads that offer great traction so that your pet doesn't slip on a wet or windy day. The ramp is fairly compact and can be folded in half, making it easy to store.

Bottom Line

This dog ramp for RV was voted the overall best for a good reason. It has everything you need to get your pet in and out safely and without sacrificing comfort, thanks to the rubber pads and runway. The dog ramp is lightweight, but the weight supports even the largest of dog breeds, all the way up to 300 lbs.

There are plenty of storage options for this product as it can be folded down and put away in almost any area of your RV. The only downside to this dog ramp is that the rubber runway can't be machine washed, meaning you'll need to hand wash it yourself, which takes a bit of time and effort.
Runner-up:
Pet Loader 16" Platform
This design is similar to a staircase as it'll fold out into nylon stairs that will protect your pet from any joint pain when getting in or out of your RV. The stair depth is 11-17 inches which is suitable for a dog's natural posture and walking style, therefore it causes no strain on the legs or joints.

One of the main features and attractions of this RV dog ramp is its stabilit. The stairs design is better for some in that your dog definitely won't slip on slippery ground.

The staircase is compact and easy to store as it folds back into a small box and can even be carried around using the handle. If you ever have any problems with the staircase, you'll have a lifetime warranty that you can use.

Bottom Line

This product is super easy to use and really convenient for both you and your dog. The staircase design ensures the comfort of your dog and accommodates their natural walking style so that it causes no strain on their joints.

The convenience comes in many forms with this walking platform as you'll be able to compact the full staircase down into a small box, meaning you'll not need to sacrifice too much space.

This RV dog ramp is a lot more stable because it isn't placed at an angle and is secured onto your RV. Therefore, it can't be blown over, which is a common problem with some dog ramps.

However, the downside to this dog staircase is that because they use joints to fold and unfold, they often get jammed or can be hard to fold out if you aren't taking care of them properly. Another downside is the fabric is a struggle to wash as it can't be taken off and hand-washed. You'll have to hose it down and scrub, unfortunately.
Best RV Dog Ramp for the Money: 
Solvit PetSafe Mr. Herzher's Smart Ramp
This dog ramp is a great accessory for any RV owner traveling with their pets. The lightweight but durable ramp offers support for up to 300 lbs and can also extend from 42-70 inches, making it suitable for a variety of pets.

The ramp features non-slip feet on either side, as well as the surface of the ramp being textured to further prevent any slips. This is a great feature for any RV owners who have pets that suffer from mobility issues. The guide rails placed on either side add a feeling of security for your pet when walking up and down the ramp.

Bottom Line

Overall, this dog ramp for RV has everything your dog needs. From the high traction, non-slip surface to the adjustable height feature, this ramp is great for all pets, no matter the size. The rails along each side of the ramp help unsteady pets feel more secure and keep them in line when moving up or down the ramp.

The pet ramp for car or RV can also support up to 300 lbs whilst weighing only 16 lbs, making it easy to pack up and travel with. The only real downside to this ramp is that the rubber surface needs to be washed by hand, but I wouldn't let this put you off as the pros far outweigh the cons.
4. Titan Telescoping Ramp
This RV pet ramp has a collapsible, lightweight design allowing it to fold away with ease. The ramp only weighs 13 lbs, so it can be lifted into storage and is very travel-friendly. Even though it's lightweight, the structure is still rigid enough to provide 180 lbs of support for your pet.

A textured surface allows your pet to have extra grip when walking up and down the ramp. This is a great feature for any RV owner with pets who are older or suffer from mobility issues such as arthritis or dysplasia. The rubber feet on either side of the ramp ensure stability when using the ramp.

Bottom Line

This rubber dog ramp for RV has fantastic traction for your dog. The foldable device can be compact down into a manageable size that you can store fairly easily. Weighing only 13 lbs, it's really easy to carry around using the handle. The rubber grips at the bottom are also a valuable asset as this means the ramp won't slip and slide on wet terrain.

There are only two downsides to this product, one is that it can only support dogs of up to 180 pounds, so if you have a big dog, it's probably not for you. The rubber traction can't be removed, making it hard to clean.
5. Solvit PetSafe Ramp
What attracts so many people to this RV dog ramp is the lightweight design and portability. The way it works is by sliding each section into each other, which allows you to store them in the carrying bag you can buy with it. The full ramp only weighs 14 lbs, making it one of the lightest on the market and a breeze to move around.

The hinges allow your dog the stability it needs to get on or off and won't slide away if secured properly. The guide rails are also another level of security for your dog, as ramps with guide rails mean your dog has less chance of falling off. Considering the full weight of the ramp is only 14 lbs, it's impressive to think it can support a pet with a weight of up to 300 pounds.

Bottom Line

This RV dog ramp is one of the most lightweight models on the market at the moment. The lightweight design, coupled with the portable sliding three-in-one function, will make it easy to carry and store.
For a lightweight ramp, it can carry a significant amount of weight at once and dogs up to 300 lbs can use this to get in and out - a huge benefit to any dog owner.

If your dog is reluctant to use other products, the guard rails will offer an added sense of security, making them confident enough to use the ramp.
There are a few downsides to this product: the traction isn't the greatest when wet.  Another downside is that because it has no fabric that can be detached, it has to be hand washed. This takes up quite a lot of time, as you may already know.
6. Pet Gear Travel Ramp
This travel ramp is a decent option for any RV owner traveling with their furry canine friend. The product has three specially-made mats that offer outstanding traction. These are called SuperTrax and can be machine washed by removing them from the Velcro straps. Like all great dog ramps, it can hold a significant amount of weight, up to 200 lbs to be exact.

Your pet will be safe from falling due to the raised sides and there's also less chance of it slipping because of the rubber pads at the end of the product, which offer better traction. The overall weight of the RV dog ramp is 27 lbs and it can be folded three times to ensure portability.

Bottom Line

This dog ramp has some unique benefits. First off, the fabric used is specially designed to ensure your pet is comfortable and secure as it offers top of the range traction. You know things get really dirty, really fast when you've got a dog, so the mats can be conveniently stripped off the Velcro and machine washed, making cleaning up fast and really simple.

The ramp is also fairly sturdy for a few reasons, first the heavy weight of the ramp as well as the rubber pads at the bottom that offer great traction.
The main downside for this RV dog ramp is that it can become really bulky when you fold it up. And the triple fold can get annoying whenever you're moving it around or setting it up.
7. Perfect Life Ideas Dog Ramp
This pet ramp for car or RV offers you all the necessary features you'll need at an affordable price point. The material is suitable for all weather types and can be used both indoors and outdoors. Its foldable design means virtually no setup is required and also makes storage much easier. This product offers support for up to 200 lbs and only weighs 10 lbs, adding to its compact and travel-friendly design.

A non-slip rubber runway provides great traction, avoids the risk of skids or slips, and is great for older pets or those with mobility issues. The extra wide ramp allows for owners to travel with their dog or other pets, allowing them to walk up and down the ramp in comfort for any unsure pets.

Bottom Line

This pet ramp for RV has a list of benefits for you and your best friend. The ramp is great at keeping itself clean and won't attract mold or dirt as easily as other models. The portability of the product is another benefit as it can be folded over and stored away in your RV easily, doesn't take up too much room, and is quite slim.

The runway carpet is great for wet climates and conditions as you'll not slip or slide. The only downside is that the carpet can't be removed, which means you'll have to scrub it by hand.
Best RV Dog Ramp for Sensitive Dogs:
PetSTEP Folding Pet Ramp
What Recent Buyers Report
The PetSTEP folding ramp is quite popular amongst dog owners, primarily because of its design. This unit features horizontal ridges that allows dogs to climb up easily without slipping. The surface is soft and doesn't have a sandpaper grip, nor does it require carpeting. This way, in case the dog panics and slips, its feet won't get torn. 
Moreover, the spring that helps in holding the ramp altogether is covered with rubber that allows you to slip it over so that you can attach it to your car and make it stable. 
Why it Stands Out to Us
This ramp unit is perfect for dogs suffering from arthritis or dysplasia of the hips or the elbows. The ramp can hold up to 500 pounds; you can easily fold it up once you're done using it. You require no additional tools to set it up. 
The RV pet ramp features ergonomic handles that make it easier to carry it around. It comes with non-slippery rubber grips on both ends and can even be used for all sorts of truck beds and SUV edges. It's perfect for use in the rain as well, as the rubberized thread helps in eliminating the slipperiness of the track. 
Bottom Line
Overall, this pet ramp for RV is perfect for all types of vehicles. It features a universal fit that makes it the best option for all. If you're a dog owner, you know how overwhelming change can be for your furry friend. And since this ramp features a soft surface, there are zero chances of it causing any harm to your little furry friend, even if it panics. 
Excellent Dog Ramp for Big Dogs:
PetSafe Happy Ride Dog Ramp
What Recent Buyers Report
According to most PetSafe users, this model is easy to set up and use. The ramp is both long and wide, which allows your pet to easily get in and out of a vehicle with a steeper incline. In addition to this, it is lightweight and portable, so you can easily take it with you on your trips.  
Why it Stands Out to Us
It's a lightweight, portable dog ramp that weighs about 18 pounds. This PetSafe Solvit ramp features a design that allows it to be folded into a compact frame that you can easily carry around. And although the ramp itself is light in weight, it can safely hold more than 300 pounds. It also features a plastic-aluminum construction. 
Bottom Line
This PetSafe Dog Ramp allows you to take your furry friend out on road trips easily. You can use this pet ramp  for RV to help your dog get in and out without any hassle. It's a lightweight option that can support the weight of your pet, and you can conveniently store it in your car once you're done using it. It's a good option and is definitely worth considering. 
Best Lightweight RV Dog Ramp:
Snagle Paw Dog Stairs
What Recent Buyers Report
Upgraded ramps are easy to use, and they come with a storage bag that allows you to store the ramp away once you're done using it. Features include a soft fabric that's stretched tightly, and the stairs can be turned into a ramp offering more flexibility and perfect for those sensitive paws. The caps on the ends also pop off easily, which is why you need to glue them in. 
Why it Stands Out to Us
The car step stair helps by providing its users an alternate option, and you can turn the stairs into a ramp if needed. The steps can also be folded and is compact, which makes the storage process easy. This pet ramp features metal construction, yet it weighs about only 10 pounds. And although it's light as a feather, the metal framework is strong, durable, and long-lasting. 
Bottom Line
The pet ramp can support big and small dogs. It comes with a carabiner that allows you to secure it to your vehicle. It features rubber feet that prevent the ramp from skidding while your dog goes up and down. The rubber coating on the steps is non-slippery, which prevents the dogs from sliding, making this unit a safe and secure option for you to consider.
Buyer's Guide
Now we look at RV Dog ramps in general and discuss what makes a good quality ramp, and offer advice on why you would or wouldn't need one. 
We also look at the quality you should expect from different price entries, and things like sizes etc. We've also included an FAQ section on RV Dog Ramps, so by the end of the article you'll be ready to get your best friend the right ramp.
What Makes a Great RV Dog Ramp?
There are a few features that will make an RV dog ramp stand out. The following section will go on to discuss these features in further detail.
Soft Material
The material used should be strong enough to hold the weight of your dog, but the material should be suitable and comfortable for them to walk on. Some manufacturers will include a cover that can fit over the ramp, this should also be machine washable.
Stable Design
The stability of your RV dog ramp is important and the overall weight and size of your dog should be taken into account as the walkway must be wide enough for them to get down. 
Many ramps are designed to be lightweight without sacrificing strength and stability. This ensures the it won't move around too much when your dog is using it.
Traction
You'll want to ensure your dog doesn't end up with a glorified doggy slide, the traction on the ramp must be decent enough to hold an average dog even during wet and windy conditions. Rubber is ideal for this and you might also find that there will be rubber pads at the ends to add extra traction on the ground.
Why Would You Want a New Dog Ramp For Your RV?
RV Dog Ramps offer plenty of benefits for both you and your pet. The following section will discuss these benefits in greater detail.
Make it Easy For Your Dog
You know dogs come in all different sizes and a climb that might come off as easy for your German shepherd might be an impossible feat for your small sausage dog. Ultimately, an RV pet ramp ensures your pet, whatever shape and size, can get in and out without any hassle.
No Long-term Injuries
As already mentioned, dogs come in all different shapes and sizes, and sometimes older dogs can struggle to get up steps. Jumping in and out of your RV will have an effect on your pet's joints and overall health.
With constant impact from jumping, older dogs tend to develop arthritis in their bones, so a ramp would be a great help for your pet in terms of their overall health.
No Hassle For You
Another problem is that, if you don't have a dog ramp, you'll most likely need to lift your dog in and out if it's too small or old. This can become a hassle, especially if your own health isn't the best at the moment. An RV dog ramp will take away the inconvenience of having to constantly lift them in and out.
What Size Dog Ramp Do I Need for My RV? 
Since RV steps are usually steep, you need to look for a ramp that's long enough for the climb to be a lot more gradual. While ramps are usually eight feet long, your dog will still have to manage at least two steps. 
And if your dog is physically unable to manage them, then you need to consider certain ramp options that can be expanded and can be later folded up once you're done using them. 
Price Points of RV Dog Ramps
When it comes to affordability, prices range from $60 to over $300 for a quality dog ramp for your RV.
$60
A pet ramp in the $60 range is not as stable. Many of them have a pet stair as opposed to ramps and are narrow overall.  Some do have anti-skid fabric, but they appear to be easily bendable, which creates instability and hesitation in an older dog.
$100 - $200
In the $100 to $200 range, there is an improvement. The ramps are wider, steadier, and lined with material as opposed to rubber. When wet, rubber can be very slippery to an older dog.
This price point is also where you have folding ramp options to choose from, and they tend to be longer, which is ideal if you are traveling in an RV.  It can fold up for easy storage, is portable, and easier for a senior dog with health issues.
$200+
At the $200 plus price, the models become more deluxe. They become increasingly sturdier at this point and can support the weight of a bigger dog easily as well. There's even one that lifts the dog into an RV, which would be ideal for an animal with really restricted mobility.
Cautious Considerations to Keep in Mind 
When purchasing a ramp for your dog, you need to make sure that you take into consideration the following factors before you make a decision. 
Compact Folding 
Whatever RV pet ramp you buy is going to be at least a few feet long. Now, you can't really store it just anywhere especially if you take it in your car, too, so you need a foldable and compact one. 
There are some excellent pet ramps for car and RVs that fold easily and compact so make sure you get one that fits your vehicles.
Weight 
You need to make sure that the ramp unit you're opting for is sturdy enough to bear your dog's weight. You also need to bear in mind that if your dog is anxious or enthusiastic, you will probably have to get a big buffer.
 It's important to make sure that the ramp is stable even when your dog walks or bounces on it. In this case, it's better to go for a heavier ramp that has a larger weight capacity, especially if you have a medium to large dog.
Non-Slippery
Dogs are easily excited and when you're taking yours out it will want to quickly mount the ramp, so it's important that your dog has a good grip.
Since the RV pet ramp will be inclined, the chances of your dog slipping and hurting itself are pretty high. Therefore, make sure to get a ramp that has a textured surface, but one not too rough as to hurt your puppy's paws.
It's good to get a balanced texture, and carpeted options or adding non-slip bathtub stickers are usually less rough on the paws. 
People Also Ask - Dog Ramps FAQs
Now, before you make your purchase, you might be curious about certain things. Buying an RV dog ramp can be quite difficult since you want to buy the best option available for your furry best friend. And with all the different options available in the market, this can get quite confusing. 
Fear not, here are a few questions many people ask before they purchase their dog ramps. You can go through them to clear your head of any queries. 
Are Ramps or Stairs Better for Dogs?
It depends on the dog, their age, and physical condition. Stairs are fine for younger dogs who still have enough lubrication in their joints. However, animals who have sustained injuries or are older may find climbing stairs is too much effort, which is when ramps are recommended. They prevent dogs from experiencing pain as they move, and also decrease wear and tear on ligaments and cartilage. If long enough, entering and exiting the vehicle is flawless.
Ramps are more stable for older dogs and will prevent injury as there isn't anything for them to catch their paws on. 
What Materials Are RV Dog Ramps Made Of?
Many RV dog ramps use rubber.  If it is straight rubber with no grip or corrugated, the dog may find it slippery, so make sure it has grips on it.  Rubber is great because it is easy to clean, but again, it can be slippery.
Some ramps have rubber and carpeting to make them non-slip, allowing the nails to clutch into the surface when entering the camper.  It provides even greater traction for the pet.  Also, many come with raised surfaces to prevent the dog from falling over the edge.
Carpets aren't perfect, however, as they easily get dirty and some animals don't like it as it feels too rough.  If you do get carpeting, ensure that it's removable, as this will make cleaning it easier.
Others use plastic, which can be lighter in weight.  A problem with plastic is that it may cause the animal to slip, but you can get grip tape for added protection.
Are RV Dog Ramps Safe?
Generally speaking, a good dog ramp is safe.  If selected properly, it should be able to support the dog's weight, be stable, and easily accessible.  
However, the owner needs to consider their dog when buying a dog ramp.  Some are going to be safer than others, because some dog ramps aren't as durable or well-constructed, especially cheaper ones.  
Can a Person Walk Up a Dog Ramp?
Yes, a person can walk up a dog ramp, but make sure it's strong enough to support your weight first.  A dog ramp for a miniature poodle, for example, won't hold a human's weight as it was not made to withstand the pressure.
If you want to use it to enter into the trailer as well, select one for a larger dog. But do make sure that you and your pet don't climb in at the same time, as the ramp will unlikely support you both.
How Steep Should a Dog Ramp Be?
While it is difficult to suggest the right height in inches for an RV dog ramp, we can suggest a good angle at which you need to place the ramp in order to achieve the right level of steepness for your dog's ramp. 
For a smaller dog, the angle should be somewhere in between 18 and 20 degrees, whereas medium to large dogs, the angle should be between 22 and 25 degrees.
You will have to see which length would be more suitable for your ramp accordingly, as each set up can differ even with similar size dogs.
Before you make a purchase, see that the ramp you've chosen is at least twelve inches wide for smaller dogs, and for medium to large dogs, it should be at least twenty-four inches. 
How to Keep RV Dog Ramp Cool in Summer
While using the ramps in the summertime, you will notice that the ramps' surface can get hot. At times, they might get too hot and burn your puppy's paws. So it's better if you have an awning that extends over the length of the ramp to prevent it from heating up. Also, once you're done using the ramp, make sure to take it out and store it away from the sun. 
How Do I Get My Dog to Walk up an RV Dog Ramp?
You need to understand that each dog is different, and each one will react differently to a newly introduced ramp. So once you've set up the ramp, grab some treats, and get ready and bear in mind that it may take some time to work. Baby steps are your key to success. 
You can start off by getting your dog to use the ramp while it's laying flat on the ground a few times throughout the day. Do make sure to use treats and lots of praises to build your dog's confidence. Once that stage is covered, you can then gradually add some incline to practice on. 
Place a doormat on the end of the ramp to prevent your dog from jumping off before it gets to the end. Once this stage is done, move the ramp to the RV steps, and your dog will most likely be ready to climb it by then. 
 How Wide Should an RV Dog Ramp Be?
The wider the dog ramp for RV is, the more space it will offer your dog to easily walk up and down it. A 15-inch wide ramp might be a comfortable option, but if you want, you can always go wider. Just bear in mind that the wider the ramp is, the easier it would be to accommodate your dog's size, but will likely take up more room. 
Conclusion
As you now know, getting an RV pet ramp isn't as technical a choice as other pieces of equipment. Everyone's pet is different, and of course getting a ramp to suit depends on your situation.
Dogs differ in mobility and leg strength, so get one that allows easy access to suit yours. Don't forget the material. This can get dirty very quickly and might need cleaning more often than you think.
A detachable material makes it easier to clean, but I personally don't mind scrubbing mine as the Velcro can lose grip after a while. And of course, my dog is worth a bit of elbow grease.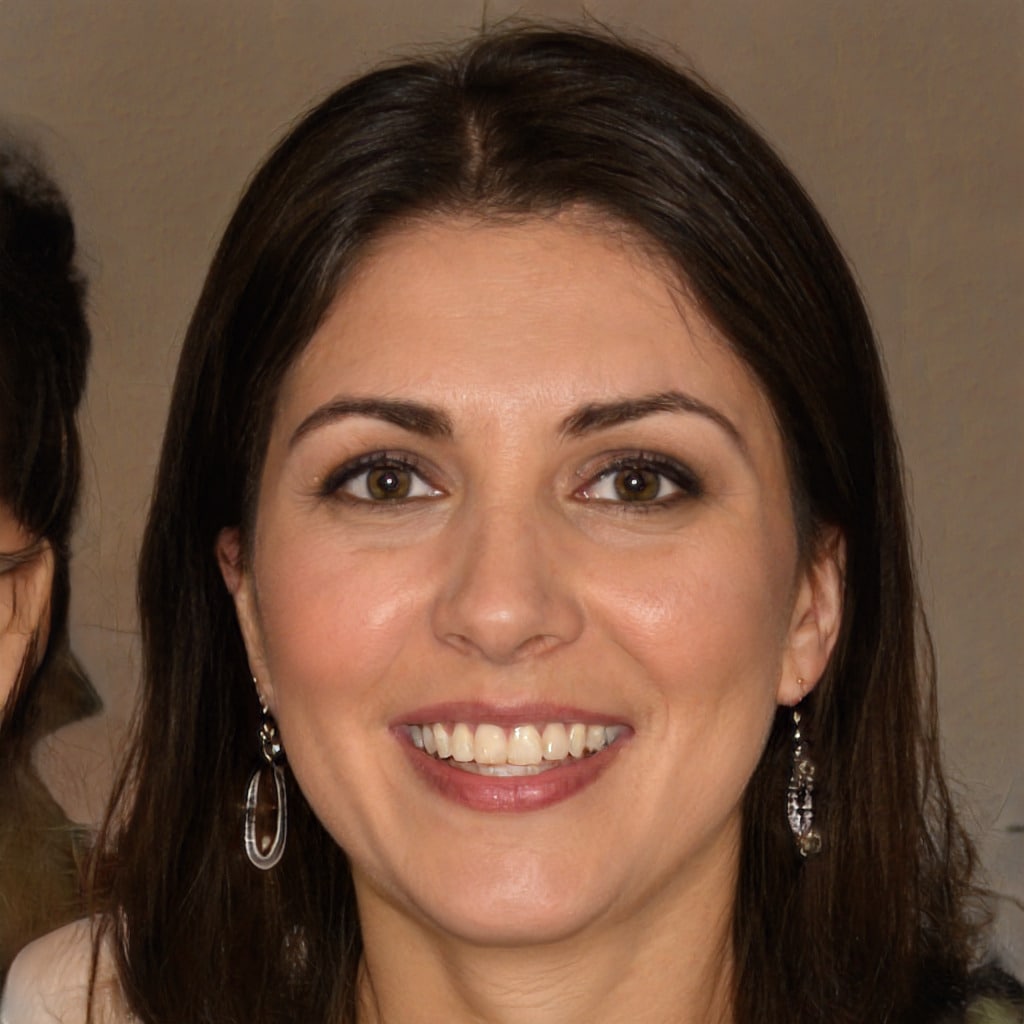 Hello, fellow wanderers! I'm Alyssia. Since 2008, my husband and I have called an RV our home, journeying through life one mile at a time. Our nomadic lifestyle has led us to over 70 countries, each with their unique tales that have shaped our own.
I share our stories and insights right here, hoping to inspire and guide you in your own adventures. Expect tips on RV living, our favorite camping spots, breathtaking hiking trails, and the joys and challenges of an ever-changing view from our window. Alongside, you'll also find practical advice on outdoorsy stuff, designed to equip you for any journey. Join us as we continue to explore the vast, beautiful world on wheels!