Looking for the best RV surge protectors? It's not something anyone new to RV-ing thinks of but they're an essential part of any RV safety. While traveling, these ensure your hookup is safe and without future complications, so getting one should be high priority.
If you've ever asked, "What's a surge protector?" - there's no need to feel out of the loop. A surge protector is a device designed to protect your RV from sudden electrical surges, and low or high, unexpected spikes of voltage.
While the chances of this happening are often slim, investing in one of these is a necessary consideration that will save you hundreds, if not thousands, should anything go wrong. Simply put, RV surge protectors are an insurance policy and wise one-time purchase.
In this review, we look at some of the top models on the market and explain why they stand out. After the review, there's a buyer's guide, where we discuss what to look for in a good quality device.
In the guide, we look at what makes the better surge protectors stand out and what materials you should look for. We also look at the different models you get for the price entry, and the different types of surge protectors.
There's a video and step-by-step guide on how to hook a surge protector up, and plenty of FAQ section on all things surge protectors towards the end the article. 
If you prefer, you can jump straight to the RV Surge Protectors Buyer's Guide by clicking the link...
Review of the Best RV Surge Protectors
Now we're going to switch gears and focus on the best RV surge protectors. As mentioned, we'll be reviewing each product's main features, then diving into a handful of pros and cons, as noted by recent buyers.
Best Overall:
Surge Guard 44280
What Recent Buyers Report
According to most Surge Guard users, this RV surge protector is an easy-to-install and easy-to-use unit. It makes sure to test the pedestal before it passes the power over to the RV, thus providing full protection from any potential electrical damage. This surge sacrifices itself to provide the RV with protection and is worth having one when you're setting up camp. 
Why it Stands Out to Us
This surge protector is a lightweight option, which makes it very easy to use. Apart from being lightweight, it also features a weather-resistant housing and a rain-proof cover that increases its durability. You can leave it outside in the bad weather without having to worry about it getting damaged. 
Moreover, the Surge Guard 44280 can be used to monitor a variety of electrical problems. It comes with indicator lights that let you know in case of an open-ground, an open neutral, a reverse polarity, reverse ground, and an open circuit, etc. Best of all, this RV surge protector analyzes the quality of the power supply constantly, which allows it to identify any potential issue before it causes any serious damage. 
Bottom Line
Overall, the Surge Guard 44280 is a great surge protector that you should check out if you're in search of one that offers you both quality affordability. It is a portable option designed for 30 amp connections. You can easily install and use it without having to scale it before taking your RV out on the road again. 
Runner-up:
Progressive Industries EMS-PT30X
What Recent Buyers Report

Buyers loved the fact that this RV surge protector works as advertised. They find it confirms whether the circuit is working properly or not before allowing power flow. As well as this, it displays the amps being consumed, thus letting you know if the limits are surpassed. Recent buyers have reported that it works perfectly even in harsh weather conditions. They're satisfied with its performance as it provides unfailing protection to their RV and electrical appliances.

Why it Stands Out to Us

The EMS-PT30X from Progressive Industries is one of the toughest products available that's capable of protecting your RV against incorrect wiring and fluctuating voltages. The surge protector's durable housing allows it to function efficiently in almost all weather conditions. We also appreciate the security locking bracket, which keeps it safe and close to the power source. The tough Lexan shell protects this unit from bumps and knocks.

Who Will Use This Most

This surge protector is designed for people who travel year-round in their RV. This weather-resistant product will not let you down in any weather condition. What's more, when you travel to various campsites, you might experience unexpected surges at different parks. This high or low spike could cause damage to your fans, air conditioners, and other electrical appliances. By investing in the EMS-PT30X, you can continue your camping lifestyle, knowing that your valuables are safe from any mishap.

What Could be Improved and Why

This RV surge protector is a sound insurance policy. This innovative product is designed by a well-known company that stands behind its products and strives to exceed the expectations of its customers. Although it's slightly more expensive than other products available, the peace of mind that it provides its users is priceless.

Bottom Line

If you want a model that provides maximum electrical protection, then the EMS-PT30X surge protector is for you. It's difficult to find a product that offers complete EMS protection against multiple power supply issues better than this unit.
Best for the Money and Best 30-Amp Surge Protector: 
Progressive Industries SSP30X
What Recent Buyers Report

This product comes highly recommended, and many users have attested to its high performance and ease of use. When you plug it in, it analyzes the circuit, and if everything is all right, it will turn itself on, allowing the power to go to your RV. This feature is very appreciated by users, as it protects your RV from any problem or spike in power.

Why it Stands Out to Us

Well-designed and easy to use, the SSP30X from Progressive Industries helps to protect your investment. It is highly portable and does not require any installation. It also features an in-built polarity tester that checks the power source status before use. This RV surge protector has a failure indicator and is thermally protected for longevity. The LED display has three indicators, which are bright and colored, which is particularly helpful as you can easily spot any discrepancies with the power supply. The price is also affordable for those on a budget.

Who Will Use This Most

The compact and sleek design makes it perfect for outdoor use, and best of all it doesn't require any installation, so you can easily take it camping with you. It's also thermally protected, making it suitable for various campgrounds.

What Could be Improved and Why

An LCD display helps to monitor amp and volts. We feel that the inclusion of an LCD could greatly enhance customer convenience in this product.

Bottom Line

The SSP30X from Progressive Industries is an excellent RV surge protector which is designed the added benefit of a built-in polarity tester. So, if there's a problem such as bad wiring or a spike, it shuts itself down, thus safeguarding your RV.
Best 50-Amp RV Surge Protector:
Progressive Industries HW50C
What Recent Buyers Report

There are many features of this 50-Amp RV surge protector that users love. It protects the RV from surges from shore or the generator without any issue. It's hardwired, so you can leave it at the campsite without worrying about it being stolen. It also boasts an external display that helps monitor amp draw, voltage, and hertz.

Why it Stands Out to Us

The HW50C from Progressive industries is very easy to install. The manual is very detailed and provides explicit instructions regarding use with both the external source and the generator. Even after long hours of use, there are usually no issues.

Who Will Use This Most

This surge protector is particularly helpful for people who travel a lot and like to visit various RV parks. Users can keep the remote display with them to monitor electrical appliances and devices, which ensures there's no overload. This feature is particularly handy for people who need to keep a close eye on voltage and amp draw.

What Could be Improved and Why

The unit makes a humming sound when it is plugged in, so it's not suitable for installation near the master bedroom. By addressing this issue, the manufacturer can greatly enhance its performance, and make it a much more attractive buy.

Bottom Line

The HW50C is a top-of-the-line product that protects all the electrical appliances in your RV from power drops and surges. It keeps the users informed about how much amperage they are using at all times. Although it is a bit expensive, it provides users with complete peace of mind. And for peace of mind, this product also enjoys great technical support from the manufacturer.
Editor's Pick:
Hughes Autoformers PWD30-EPO
What Recent Buyers Report
Most RV users love this particular Hughes surge protector because it's very easy to use. You can connect it to your smartphone, which allows you to stay updated regarding the power conditions. You get a comprehensive analysis of your RV's power system, making sure to prevent any sort of electrical damage. You can use the app and find out how much power you're consuming, what your RV needs, etc., and it keeps you updated in real-time. 
Why it Stands Out to Us
The Hughes Autoformers PWD30-EPO is a 30-amp surge protector that offers 2400 Joules of advanced surge protection. This RV surge protector features built-in Bluetooth connectivity that allows you to monitor the power conditions on your smartphone, in real-time. You will receive text alerts of any potential dangers to help prevent any catastrophe from happening. 
And in case the conditions are too dangerous, the EPO feature automatically shuts down the unit, and once conditions are stable again, the unit will automatically turn back on. 
Bottom Line
Keeping all this in mind, it's safe to say this Hughes model is one of the best smart surge protectors available in the market. It provides you protection from all potential electrical dangers. It makes sure to keep your RV and its appliances safe and secure by turning off the power if the conditions get dangerous. What's more, it keeps you updated with alerts regarding your smartphone's conditions, making the whole procedure effective and a lot more secure. 
Buyer's Guide
Now the buyer's guide. Here we look at what makes the better surge protectors stand out from the inferior ones. We also look at the different models you get for the price entry, and the different types of surge protectors.
There's a video and step-by-step guide on how to hook a surge protector up, and plenty of FAQs to end the article. So, by the end you should know all there is to know about RV surge protectors...
What to Look For in a Surge Protector for Your RV
There are several things you should keep in mind when shopping for a surge protector. These include:
RV Electricity Supply
The most important thing is to make sure it's compatible with the electricity supply of your RV. There are two standard power supplies– 30-amp and 50-amp. Both of these come with a different plug, so make sure you get the right one.
Diagnostic Abilities
A basic model will shut down in case of a power surge. However, the latest and most innovative RV surge protectors  can be used as diagnostic tools for power supplies. If you like to try out new campgrounds constantly, you should invest in a model that indicates whether the pedestal has been properly set up.
LED Display
Another important feature is the LED display. It serves as a caution or indicator in case of irregularities in the power supply. It is best to choose one that has a bright LCD display and is easy to read.
Portable or Hardwired
There are portable or hardwired surge protectors. Portable models are lightweight, and easy to carry around, and these are easy to install. On the other hand, hardwired units require professional help with installation, but it's easier to keep an eye on them once they are installed.
Types of Surge Protectors
Basic Surge Protectors
As the name presents, a basic surge protector is a very straightforward model to get the job done. Their user-friendly design is intended to protect your RV from low or high spikes of voltage so your circuitry isn't suddenly fried. The reasons for these occurrences can be the result of unstable surges at RV parks or forces of nature such as lightning strikes.
Complete Surge Protectors
While basic units are a safe, general model, complete surge protectors are well-known for being a top-of-the-line investments.
Despite their higher price tag, these RV surge protectors are worth the cost since they typically pay for themselves in the long-run, providing peace of mind should problems arise. As with basic protectors, complete models defend against low and high voltage, as well as high and low line frequency, open ground, and faulty wiring.
When it comes down to it, we can't encourage you enough to buy one of these. Just be sure to keep in mind your lifestyle and needs to determine which type is best.
RV Surge Protector Pros and Cons 
If you're planning on spending a lot of time on the road, then you must equip yourself with a surge protector. However, if you've never used one before, then you might be curious about how it'll benefit you. Here are some pros and cons of using an RV surge protector. 
Pros
Ensures Safety 
A surge protector helps promote safety while you're on the road. You don't have to worry about possible electrical damage caused by shocks and fire hazards in the RV as it deals with different power issues and helps ensure maximum safety.  
Faulty Power Outlets
With pedestal power outlets, you can never determine which one is faulty and which one is safe to use. However, with a surge guard, you can easily find out as it immediately alerts you if you're trying to hook the RV to an unregulated or broken outlet. 
Regulating Power Flow 
An RV surge protector helps regulate the electrical power flow. This way, only a certain amount of power reaches your appliances, ensuring that they operate effectively and don't suffer from any damage due to unwanted voltage flow.
Affordability
The biggest advantage is that a surge protector acts as insurance for your investment. It's an affordable piece of equipment that can save you from serious damage. 
Cons
Now let's talk about some cons of using a surge protector.
Short Lifespan 
The only con is that these surge protectors don't last you a long time. They have a limited lifespan as they absorb all the unsafe voltage while protecting your RV and its appliances from spikes and surges. And soon, they end up sacrificing themselves in order to prevent serious electrical damage.
Price Points of RV Surge Protectors
If you want to prevent the electrical system in your RV from becoming overloaded, a surge protector is a worthwhile investment, but not all RV surge protectors are made equally. While price isn't everything, it's worth taking a look at a few price ranges for surge guard protectors, so you can see what separates the cheaper models from the more expensive units.
Under $100
RV surge protectors under $100 tend to be fairly basic, meaning they don't feature built-in displays and LED power indicator or LCD. They also offer less surge protection and have a lower joules rating than some of the more expensive options. A higher joules rating translates to more protection for your RV's electrical system, which means the surge protector will be able to handle larger power spikes.
$100 - $200
This price range is considered the middle point for RV surge protectors. These units tend to offer a reasonable level of protection against a voltage spike but still lack some of the extra features you get with the most expensive options. They have a high electrical protection rating as well third-party certification to ensure they perform as advertised. While some will feature diagnostic LEDs, which allow you to see that the surge protector is working properly, some will not.
Over $200
This price entry offers the best RV surge protectors as they mostly offer a significant amount of surge protection for your electrical system. Many will also feature convenient auto-connect and disconnect designs, which makes them much easier to use.
They sometimes feature indicator light LED display screens, so you can keep an eye on the performance. Most are made with durable materials and have weather-resistant exteriors, so they're far more durable than the cheaper options.
How Do RV Surge Protectors Compare?
If you own an RV, you might have heard of the terms EMS, hardwired, and portable surge protectors, but are still confused about the terms. Well, here's a brief explanation to make things easier for you to understand. 
RV EMS vs Surge Protector
EMS stands for an electrical management system. In RVs, they protect against a small power spike or damaging voltage spike and reverse polarity. They function by shutting the power off the second they identify a potential power issue that could damage your RV's electrical system or any appliances connected to it, like faulty wiring or any other electrical issue. The problem is that this level of electrical protection is very expensive.
On the other hand, surge protectors function like the power strip-style surge protectors you would see in a typical home for protecting delicate and expensive electronics. They protect your RV from severe voltage spikes or an electrical surge, such as those resulting from a nearby lightning strike or blown transformer. While they offer protection against fewer electrical issues, they're very affordable, and you can purchase even the best units for just a few hundred dollars.
Deciding which EMS surge protector is better is largely a budget decision. While the EMS offers greater overall protection, the price can be an issue, which is why an RV surge protector is favored by so many.
RV Surge Protector Hardwired vs Portable
Portable RV surge protectors offer the plug-and-play versatility of a portable unit, meaning you can share them between multiple vehicles. However, this also means you will have to install and remove them each time you move your RV to a new spot. They are also easy to replace and tend to be fairly inexpensive.
On the other hand, a hardwired RV surge protector needs to be secured directly into your RV. While this sounds like a disadvantage, they're often far more reliable and durable than a portable unit. They're also protected from the weather because they get their power supply from your RV's electrical system within your RV's storage compartment.
Again, the decision over which is the better option is largely down to personal preference.
How to Hook Up an RV Surge Protector
If you're planning on going on an adventure in your RV, make sure to install a surge guard before you head out. If you don't know how to install one, go through the following steps. 
You'll see six gauge, three wires, one hot, one neutral, and one ground that will go into the EMS. You have an input and an output on the guard. Make sure the power is turned off. 


Verify and make sure there is no power in any line. Disconnect the shore power, which is the input from the plug on the side of the RV that goes into the EMS. 


Trim the ends of the wire with a wire stripper. Line up the wires, then attach them to the guard and screw it in. Then mount the guard, making sure to keep it away from any pipes and potential water leaks. 


Install small clamps to take the pressure off the connection and put them up on the structure so that the wire doesn't yank on the guard while you're on the road. 


Screw-in the wires in their respective places and make sure to screw in tight. The wires will be connected to the lines' side, and from the load side, the wires will extend towards the ATS. 


Now hook up the control cable and then turn on the power. The guard will show you a delay. 


Then run the wiring towards the EMS, inverter, and the battery monitor, and you'll be good to go. 
In case you still have queries regarding the process, you can watch the video mentioned below. 
People Also Ask -Surge Protectors FAQs
There are many different models available in the market. They work as insurance for RV and the electrical appliances, so before making a decision, people often ask the following questions:
Do I Need an RV Surge Protector?
Yes. There's no ifs, ands, or buts when it comes to purchasing an RV surge protector. Just as you wouldn't skip out on insurance, you shouldn't skip out on buying one of these.
Are RV Surge Protectors Worth it?
Given the amount of damage a significant power surge can cause to your RV's internal electrical system, as well as any electronic appliances you have plugged into that system, an RV surge protector is a very worthwhile investment. They're also relatively inexpensive, so they are worth it just for the peace of mind alone.
Can You Use a 50 Amp Surge Protector on a 30 Amp RV?
While you can technically run a 50 amp surge protector on a 30 amp RV, it is far from ideal. For starters, if the power surges to over 30 amps, the surge protector would not kick in until that power had exceeded 50 amps, leaving any 30 amp appliances vulnerable. In just about every situation, therefore, you're better off using a surge protector rated to your RV's exact power needs.
How to Use a Locking Ring on an RV Power Surge Protector
To prevent your surge protector from getting stolen, you need to make sure that you lock it. You can use a locking ring on your surge protector. All you have to do is to wrap the locking ring around the surge protector and then secure it to the pedestal power post. 
How Do I Reset My Onboard RV Surge Protector?
Nowadays, most high-quality surge guards do not feature a reset button. Instead, they come with an On/Off switch, which allows you to conveniently reset the power. Once you've turned off or reset the surge guard, wait for a bit. 
How to Test an RV Surge Protector
Once your RV surge guard reaches its limit, it can no longer take in any more unsafe voltage, so it stops working. Since these protectors do not feature any kind of display for indicating whether they are operating or not, it becomes difficult to monitor the joule's status. 
However, these protectors are integrated with LED indicators that let you know when they fail. Some high-end models feature an audio alarm that provides you with notifications. If you see a green LED illumination, then your protector is 100 percent functional. Conversely, if you don't see the green light, it means there's something wrong. 
How to Lock a Portable RV Surge Protector
There's the option of buying a portable surge protector, but you should know they're more susceptible to theft as you leave them out of the RV along with the power cord. Therefore, you need to secure them to prevent them from getting stolen. 
To do so, you can use a good quality bicycle chain and a padlock combination to secure it. Just tightly wrap the chain around the cord and put the padlock on. Alternatively, you can use a lockbox specially designed for protecting surge protectors. This helps by locking the protector and the power cable to the electrical pedestal.
You can even use a locking cable, or a hardwired surge protector instead. This method is quite similar to the bicycle chain method. You have to wrap the cable lock around your unit and then attach it to the pedestal power post.
How to Secure an RV Surge Protector
Many of the models come with locking brackets that make it easy to secure them to your RV. They are easy to install and reduce the risk of theft.  
How Does a Surge Protector Work?
In the case of an increase in voltage such as faulty power supply or a lightning strike, a protector detects the current and helps to even-out sudden peaks of electricity in the supply. This reduces the chances of damage to electronic equipment.
How To Tell if a Surge Protector Is Bad
Most are designed with three diagnostic LEDs that indicate the operational status of your surge protector before and after a surge. To find out if it is still working normally, look at the 'Protection Present' or 'Protected' LED on the front. If it is illuminated green, then your surge protector is good to go. If it doesn't illuminate, then there's something wrong with your model.
How Long Does a Surge Protector Last?
The components inside wear out a little more with each surge and there's no way to find how much protection remains. However, the best RV surge protectors have an average life of three to five years.
Buying The Best Surge Protector for Your RV
Making the decision to move forward with getting a surge protector is one of the smartest moves for anyone with an RV. Regardless of whether you use your RV once a year, or year-round, the time will come where you'll find yourself in need. But, rest assured with a solid pick, this won't matter.
Getting the best RV surge protector is largely down to personal choice, but all models featured on our list are reliable, affordably priced, and come with an insurance policy for unexpected damages. If you end up choosing one from our list, please be sure to visit us again after testing it out and let us know about your experience. We love hearing from readers and look forward to hearing from you! Happy camping, everyone!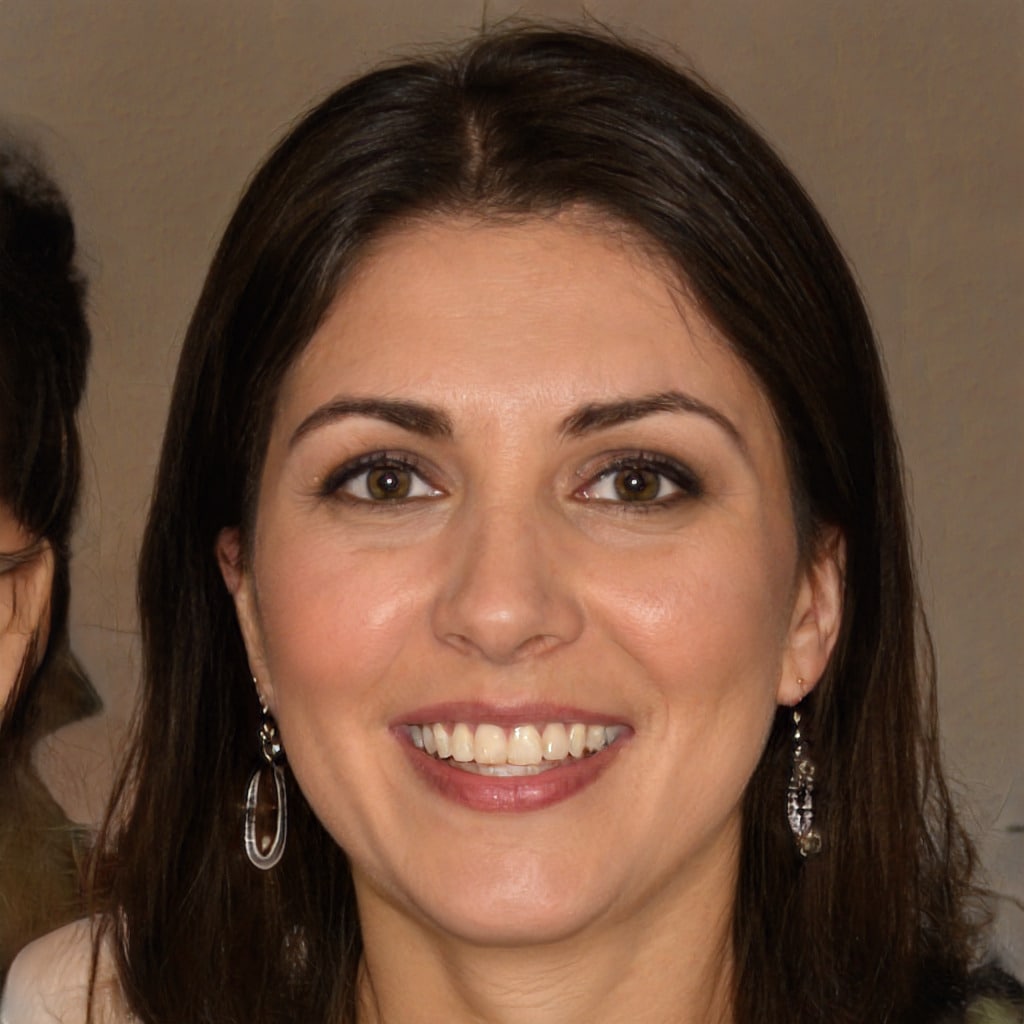 Hello, fellow wanderers! I'm Alyssia. Since 2008, my husband and I have called an RV our home, journeying through life one mile at a time. Our nomadic lifestyle has led us to over 70 countries, each with their unique tales that have shaped our own.
I share our stories and insights right here, hoping to inspire and guide you in your own adventures. Expect tips on RV living, our favorite camping spots, breathtaking hiking trails, and the joys and challenges of an ever-changing view from our window. Alongside, you'll also find practical advice on outdoorsy stuff, designed to equip you for any journey. Join us as we continue to explore the vast, beautiful world on wheels!