The Best RV Monitor Panels
Looking for an RV Monitor Panel? It's a very useful device that acts as the information center for your entire trailer, such as your holding tank, freshwater tank and battery levels.
It's something you'd keep in an easy to read location such as the kitchen, and is crucial for keeping your vehicle working in the perfect condition.
There are many RV Monitor panels on the market, but not all were created equally. To help you pick the right one, we've reviewed some bests models on the market. Each of these is great and will definitely be worth your money!
We've reviewed a selection of different types of monitor panels, so there should be something for you. After the review, we've included a buyer's guide where we go into more detail about RV Monitor Panels.
We discuss the useful little devices in greater detail and explain the different types, the best features and what to look for while shopping for an RV monitor panel. We've also included a 'How to Read...' and 'How to Clean Your Monitor Panel' guides and videos.
If you prefer, you can skip straight to the RV Monitor Panel Buyer's Guide by clicking the link.
Review of the Best RV Monitor Panels
Finding the best RV monitor panel is a tough task since the internet is a vast place and you will have to do a lot of research. To make this decision easier, we have compiled the top ones present in the market. With our detailed review, you will surely be able to pick the right one.
Best Budget RV Monitor Panel: 
bayite LCD Display Digital Current Voltage Power Energy Meter
The Bayite DC Display Monitor is the best monitor panel for your RV. This unit has an LCD display and a voltage test range of DC 6.5 to 100V. Also, the current test range present on this monitor panel is 0-100A. The display is clear, and it has the ability to store data even when it is powered off.

It's a great unit and pretty cheap, so we really like it. The monitor panel can easily be reset to zero if you want. Some people can get annoyed by the blue back-light present on this unit. For convenience, this light can be turned on and off manually.
Another feature of this unit is that it comes with an overload alarm function. This function makes sure that when the active power raises to more than the threshold power, then the power and the back-light will start to flash. This will then warn you to take a look.

This unit has a large LCD display and it shows current, voltage, active power, and even energy at the same time. However, this unit comes with a shunt and display only. It does not come with any wires or accessories. This is an easy-to-read monitor and is also very easy to install. It provides you with accurate reading, which makes it worth investing in.

Bottom Line
This is a great RV monitor panel. It is easy to install and read and comes with exceptional features. Plus, it is a very accurate unit, and apart from a drawback of the dark screen, it is worth investing in.
DROK AC 80-300V 100A Voltage Current Color LCD Display Panel
This DROK RV Monitor Panel is definitely one of the best on the market. This unit has a voltage range of 80-300V AC, whereas the current measuring range is from zero to hundred amperes.
It also has an electric energy range which is 0-9999999kWh and an active power range which is 0-45000W. This monitor panel has a colored LED display, and the watt meter panel uses a clear display to show you the active power, ampere, voltage, and even the electric quantity measuring values of your RV.

All the data is incredibly clear on this LCD due to its 52 by 26mm screen. Moreover, this unit stores the electrical data on its own automatically when there is a power loss.
It also has a powerful energy clear key. This key allows you to delete the accumulated electric energy easily by pressing the button. Simply hold this button and keep it pressed for five seconds in order to clear it. This unit also comes with a current 100A transformer. The diameter of this current transformer is 15.5mm inner and 27mm outer.

Also, this RFV Monitor panel works in operating conditions with a temperature of -10 to +50 degree Celsius, so pretty much anywhere.

Bottom Line
This is a very good RV Monitor panel and it comes with exceptional features and a wide range of measurements. The LCD screen is very bright and is easy to read and install. Apart from the mounting table drawback, this is a good monitor panel to invest in.
Best RV Monitor Panel on The Market: 
SIMARINE PICO Blue Package - Smart RV Battery Monitor
SIMARINE PICO Blue is a monitor panel that is redefining smart battery panels today. It's expensive so probably out of reach for most people, but if you want something that beats all other RV monitor panels, this is the one.
This is an advanced battery monitor by SIMARINE and has real-time battery health algorithm created for precision and accuracy. This unit sets a new standard for usage of marine battery monitors in terms of connectivity, design, ease of use, and functionality. This unit is 100% compatible with SIMARINE shunts and modules.

The construction of this unit is expandable and this allows you to add up to 20 shunts and modules to your monitor whether for a caravan, boat, or yacht. You can add any small module and even a proper system with this monitor panel. This unit is created using a sleek anodized aluminum casing and has a thick Gorilla glass on top. This helps in protecting the screen in case it ever falls down and even acts as an anti-reflective coating.

This glass protects the high contrast IPS LCD display, which is 3.5 inches big. PICO's is a dust and waterproof monitor panel and can be mounted easily indoors as well as outdoors without any worry. The brightness of the screen can be adjusted automatically using a light sensor. Moreover, this device is operated using four water-tolerant CapSense touch buttons.

This RV monitor also has an optional barograph, which provides you with precise and accurate readings of the air pressure, trends, as well as history. Another benefit of this unit is that it comes with free iOS and Android apps that allow you to connect this monitor panel to your smartphone using mobile data or WiFi. Using the application, you can monitor its battery, the tank data, edit or restore your settings, upload your history, and even upgrade this firmware to new features.

This unit is easy to use, read, and assemble and is definitely worth your money due to the exceptional features it provides you with. 

Bottom Line
This is a great unit with exceptional features. It works perfectly and has a bright LCD screen. It's an expensive device, but if you're really into getting away a lot, it's well worth considering.
SeeLevel II Tank Monitor
This SeeLevel Monitor panel is another great product for your RV. It has an elegant design, making it perfect to fit into your compact space. It is available in different configurations that enable it to meet many different requirements. It has external sensors and they do not affect the readings due to the buildup of sewage.

This unit is specially designed for travel trailers and motorhomes that have three holding tanks; black, grey, and fresh. This model comes with a pump switch that is very handy, as well as monitors the battery voltage. It also provides you with accurate readings and they are accurate within 3/8 of an inch.

Moreover, this is a very simple-to-install unit due to its compact and accessible design. To install this, you simply have to connect the two wires to the already existing wiring in your trailer. This will make this monitor function as a common bus system. Also, accessible tanks are easy to retrofit as well. The external sensors are also very reliable. However, the best part about it is that it can be easily customized to fit many types of tanks.

The senders on this unit are designed to be easily shortened and the two can even be combined in order to accommodate almost any type of holding tank shape or size, making this worth your money. Plus, while this unit will work easily on poly and plastic holding tanks, it will not work on metal tanks at all.

Bottom Line
This is a very good monitor panel for your RV and has great qualities. It is precise, easy to read and install, and can also be customized easily. Even though it cannot work on a metal tank, this unit is worth your money.
KIB M21VW Micro Monitor System
This is another of the best RV monitor panels present in the market. This can be placed anywhere in your RV. You can place it near the stove in the kitchen and even the entry door. This unit has some pretty basic functions and shows separate levels for fresh water tank, black water main, gray water main, and the battery as well.
This unit also shows the fuel level of the generator if you have one on the RV, so it's quite a useful little device for something that won't break the bank.

With this device, you can also start the water pump and operate all the lights of the trailer using this single panel. It is very easy to read and also comes with easy assembly. It also comes with a single switch to control the water pump and is a basic model. You can switch the heater on and off as well.

Bottom Line
This is a great RV Monitor Panel if you are looking for something fairly basic and easy to use. This allows you to keep track of different tank levels and looks very elegant as well.
AP Products 1212.1300 LP Tank Check with Monitor Kit
This monitor panel is another great unit present in the market. This has a battery-powered sensor that can be attached to the magnets already built into the bottom of the propane cylinders of your RV. This sensor is easily compatible with 40lb, 30lb, and 20lb vertical propane tanks. This can also be used easily with horizontal tanks that have a diameter of up to 30 inches. However, in order for the magnets to stick, the tank must be of steel.

Moreover, you also get the tank checker app. This app is available for Android and iOS users and allows you to add as many sensors as you want. With this unit, you can have two sensors present in your RV as well as more in your propane device and backyard grill. Plus, through this app, you can set alarms that will notify you as soon as the tank is low.

Furthermore, the included stand-alone monitor, which is wireless, can be permanently installed in your RV and you can check the battery and water levels with ease. However, if you do not want a permanent installation, you can make use of adhesive velcro strips to mount the monitor temporarily. This stand-alone monitor can be easily paired with two tank sensors, whereas the propane level is shown with five LEDs for each of the RV tanks.

There are additional sensors also available, but only two of them can be paired easily to your monitor panels.

Bottom Line
This is a great RV Monitor panel that has exceptional features and a reasonable price. Investing in this is a good idea since it will help you maintain your RV quite well.
CrocSee CRS-022B RV Monitor Panel
What Recent Buyers Report
According to most customers, the product performed as they expected it to. People reported that it gave accurate results every time they used it. Plus, its reset feature allowed them to observe readings, even when the power was shut off.
Why it Stands Out to Us
This meter is another useful budget monitor. It consciously measures voltage, current, active power, cumulative energy, power factor, and frequency, and displays precise readings on a user-oriented, clear, and backlit LCD screen. A functional, split-core 100A Current Transformer also comes in the package.
All the observations displayed on the LCD don't disappear unless the user deliberately formats it. This means he doesn't miss out on the readings, even during the unavailability of power.
Bottom Line
It impeccably updates you about the voltage, frequency, current, cumulative energy, power factor, and active power. Moreover, the LCD used for this device has an optional blue backlight feature.
On top of that, the meter covers a one-year warranty, following which the company will be responsible for replacing the faulty unit or refunding if needed.
Spartan Power DC Meter Battery Monitor and Multimeter 0-100A
This is another of the best RV monitor panels on a budget. It comes with a two-year long warranty, making it worry-free to use, and best of all, it does the job as expected for a bargain price.
The LCD screen on this unit is very bright and clear, making it easy for you to read the screen. This displays current, DC voltage, power, and even energy parameters altogether. To turn the backlight on or of, you simply have to press the button.

This backlight also has a memory function and this allows the unit to store the off and on backlight state if the power of the unit is off. It has an alarm threshold and an alarm that can be programmed according to your need. This is no doubt a great unit to buy.

Bottom Line
This is a great monitor panel if you're on a budget. It does what it promises and comes with great excellent features for something so cheap. This unit is certainly worthy of your money and will help you keep track of your energy usage.
Buer's Guide
Now for the buyer's guide. Here we look in closer detail to the different types of RV monitor panels and the different features. There's also a couple of guides and videos on how to install... and how to read your monitor panel, which we're sure will come in handy if you're new to these.
What is an RV Monitor Panel?
An RV monitor panel is simply the information center of your entire RV. This product is usually located in a place where it is easily accessible and readable such as the kitchen area. These monitors have old models as well as new ones.
They provide information on the freshwater tank, holding tank, the battery power levels, and the LP power as well. Newer models are a big upgrade and offer many more features, so getting the type of monitor panel depends on your needs really.
How to Choose a Monitor Panel For Your RV
When investing in an RV monitor panel, you will have to look for some specific features. These features help in determining the worth of your item.
Receiving Alerts and Texts
Many monitors nowadays make use of text messages and alerts as soon as something gets out of hand. This feature is quite essential, especially if you have a job all day long. These texts keep your pets and other things at home safe. These can easily be customized for many different settings, including humidity, temperature, and battery voltage. So, make sure to get a monitor that allows you to customize these messages and also alerts you right away.
Food Safety
When in an RV, it is very important that you store food. Since the place is compact, you must have food prepared beforehand but refrigerating food in an RV is extremely challenging. Many RVs make use of electric and propane fridges; however, keeping food at a safe temperature even in these fridges can be a tough job in hot weather conditions.
With a good RV monitor control, you will know beforehand if your fridge is cold or hot. If the freezer temperature drops or remains at a temperature for too long, this control can send you an alert, so you can take care of the food right away.
Interior Temperature
Another feature to look for is monitoring the interior temperature and setting it yourself. If you live with pets that you have to leave behind in your RV, then you must buy a unit that keeps track of the interior temperature. This way, you can relax knowing they are safe from danger during the vicious heat or extreme cold.
If the RV interior temperature rises above or below a threshold temperature you have set on the monitor; you will get a text or message warning you. This way, you can rush back home and make things right.
Types of RV Monitor Panels
The advancement of technology has greatly contributed to the modernization of monitor panels. To date, there have been three types of monitor panels that are different from each other on account of various factors like viewing angles, color contrasts, response rates, etc.
It's necessary to select the right monitor for getting the desired results. And this is possible only if you know each type of monitor panel. For your convenience, here are details of each type. 
Twisted Nematic Panels
This is the earliest panel engineered for monitors. It features exceptionally high response and refresh rates. Moreover, it offers a high-resolution and well-contrasted output and comes at an affordable price.
But it lacks optimum viewing angles. The panel displays a somewhat color-perverted picture on viewing it from off angles.
Vertical Alignment Panel
Its viewing angles are better than the TN panel. Also, the color contrasts, brightness level, and image clarity are worth-watching. But this type of panel fails to keep up with fast response rates.
In-Plane Switching (IPS) Panel
This is an advanced form of other panel types. It excels at pixel transition, color depth, image resolution, and crisp pictures at wide viewing angles.
Whether due to the versatility or ever-increasing market demand, you will always find IPS monitors on the list of expensive products.
How to Read an RV Monitor Panel
RV monitor panels come in various designs, but all of them are simple and easy to use. Staple measuring units are used for representing readings. Moreover, the markings are legible so the user can see the readings with ease.
If you are new to RV monitor panels and want to understand what the figures displayed on the meter screen mean, this section will be quite helpful to you.
On the panel, you will find the fields of measurement mentioned in a straight alignment as gray water, black water, freshwater, and battery.


Gray water represents water coming through showers and sinks; black water represents toilet water, whereas freshwater means drinking water.


Next to all this, there are options printed as C, G, F, and L denoting charging, good, fair, and low. These symbols indicate the level or condition of the water present in the tank.


An LED light is situated for each marking right beside it. The water level is indicated by up to what rank LEDs are illuminated. For instance, if LEDs starting from the lowest point are illuminated up to the fair, it means the tank is currently housing only 1/3 water of the total capacity.
For more details, be sure to refer to the video below for a full overview of what was just described.
How to Clean an RV Monitor Panel
If your monitor panel shows issues like all LEDs illuminated and improper readings, then it's time to troubleshoot the device. The reason behind false readings is the gunk or debris accumulated around the meter's sensors or on the walls of the tank.
This debris can be removed, and the device can be brought back to its original condition by following a few steps.
First, flush multiple buckets of water in the toilet. The high-pressured flow of water may help drain out the dirt.


If the problem persists, fill the tank to the fullest and add some cleaning solution to it. But make sure the water doesn't come out of the tank.


Leave the water in the tank for a few hours. In the meantime, debris melts or dissolves in the water.


Empty the tank and check the device's performance.


If the problem is still there, you can go for a more effective method.


This time, you have to fill the tank with extremely hot water and let it sit for a while. You can also use cleaning sticks to scrape off the stubborn dirt.


Then, drain the water and check the results.
We hope these steps will help you in getting rid of the problem. For further assistance, you can have a look at the video below. 
RV Monitor Panels - Keeping On Top of Everything
RV monitor panels are an ideal investment for your RV. They are useful and very efficient, and offer all the energy usage throughout your camper. They're basically the information spreadsheet for you while you're staying in your RV.
All of the above offer what you expect, and of course the more you spend the better a device it will likely be. Thats said, you don't need to spend a few hundred dollars on the very best smart devices, unless you're really serious about RVing. One of the budget RV monitor panels that we recommend will do the job, so if you don't want to splash too much, get a simple one.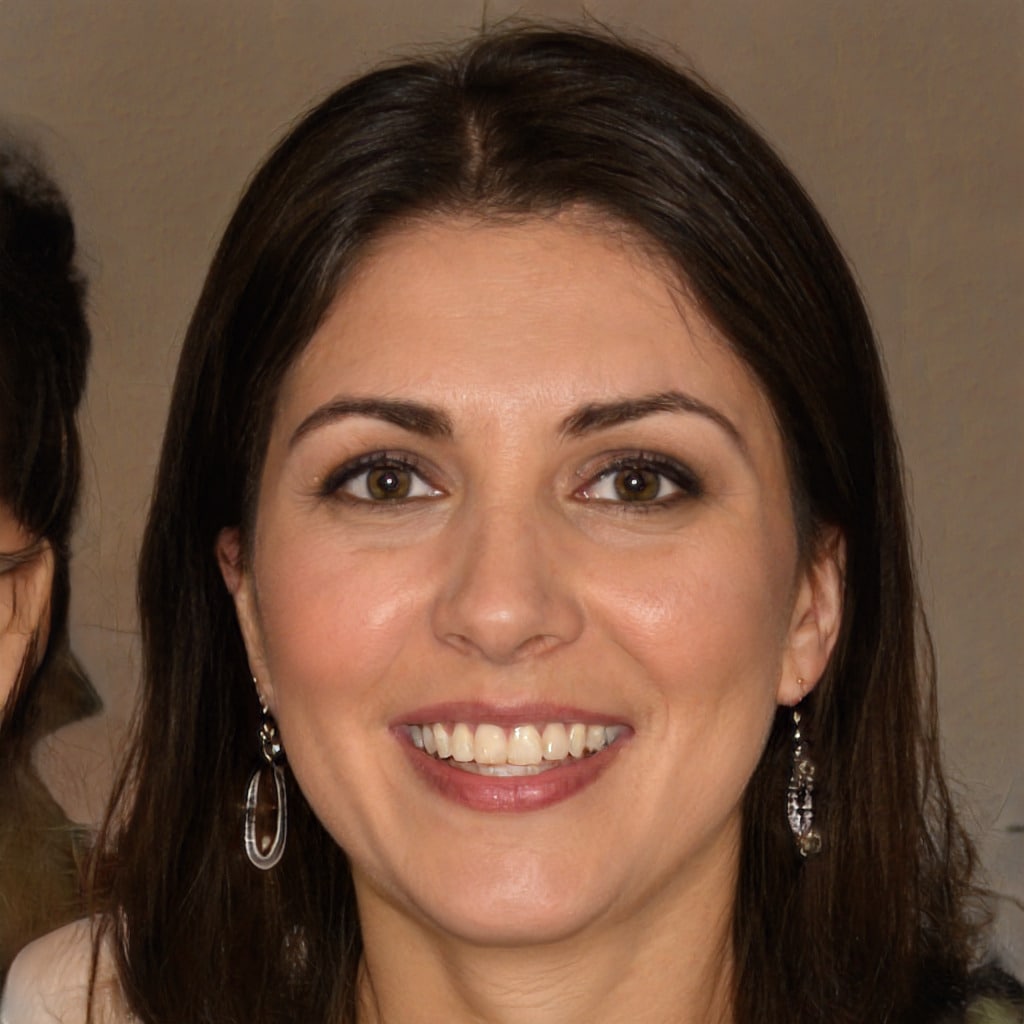 Hello, fellow wanderers! I'm Alyssia. Since 2008, my husband and I have called an RV our home, journeying through life one mile at a time. Our nomadic lifestyle has led us to over 70 countries, each with their unique tales that have shaped our own.
I share our stories and insights right here, hoping to inspire and guide you in your own adventures. Expect tips on RV living, our favorite camping spots, breathtaking hiking trails, and the joys and challenges of an ever-changing view from our window. Alongside, you'll also find practical advice on outdoorsy stuff, designed to equip you for any journey. Join us as we continue to explore the vast, beautiful world on wheels!