Best Material for RV Ceilings
Looking to change up the interior of your RV. Many people re-decorate their RV, change the kitchen, or just replace the worn out furniture. But what about revamping the ceiling? Often overlooked, a new design on your ceiling can really add class to your RV. But what are the best materials for RV ceilings?
Whether it's been damaged or time for a revamp, your RV should be treated just like your home, and giving it a makeover will not only add value to your camper but also put a smile on your face. And of course, this includes the ceilings.
If you're looking for some material for RV ceilings, we've reviewed a selection below. Each one is different material, and most picks have different colors, so if you don't see your fave color, we're sure the supplier will have it. 
Before we get going with the review, we'll explain a bit about the different materials for RV ceilings, and also what features to look for. We go into more detail after the reviews, too, so if you need more information, we're sure you'll be well equipped by the end of the review and guide.
RV Ceiling Materials 101
One of the best things about choosing RV ceiling materials is the wide variety available. And not just based on products by different brands, but the different types of materials that can be used. The following are the most commonly used materials for RV ceilings.
Wood
If you have been in RVs owned by other users, you would have noticed that they often use wood for their ceiling material. This is mainly because not only is wood inexpensive, but it is also very convenient to be used.
Metal
Metal serves to be yet another popular option as an RV ceiling material. It is available for use in a number of beautiful patterns and is also very easy to install. Just the right pick, a few nails, and a hammer are all you need.
Fabric
If you are planning to go for the simplest, yet effective option, then you might like using the Fabric material available for RV ceilings. It can be easily installed using an adhesive and also provides insulating properties.
Vinyl or PVC
These are some of the best options available. They might be a little more expensive than the rest but also provide the greatest durability of all. This implies that the cost of this RV ceiling material, in the longer run, is about the same as that for any other material, since it won't require any replacements.
What to Look For When Buying Ceiling Material
As mentioned above, there are a number of materials available for RV ceilings, and a wide variety of these materials is by different manufacturers. In such cases, it is very easy for anyone to opt for the wrong material. Here are a few factors to keep in mind while you are looking for an RV ceiling material.
Price
The first and foremost aspect that needs to be kept in mind is the price of the material being considered. If you are on a budget, you may have to consider materials like wood or fabric, which are cheaper than the rest, yet still efficient at their job. If you can spare a slightly larger amount, then you may be able to invest in the more expensive Vinyl or PVC material.
Durability
The use of ceiling material mainly arises from the wear and tear of the RV ceiling. Investing in a material that is highly durable would ensure that the need to replace this ceiling material does not arise any time soon. But with a material that isn't durable, you would find yourself changing ceilings time and again.
Installation
If you are someone who likes getting their hands dirty and getting the job done yourself, then investing in units with tricky installations may not be an issue. But if not, you may want to consider materials with easier installation such as fabric, or you might have to seek help to install the ceiling, which may cost you even more.
Review of the Best Material for RV Ceiling
Best Overall Material for RV Celings:
White Styrofoam Ceiling Tile Astana
Main Features
This antique ceiling design will serve to be the perfect addition to your RV. It will not only enhance the aesthetics of your vehicle but also serve to provide it with an extra degree of insulation. You no longer need to worry about the disturbing noises, extra heat, or chilly winds to disturb you, since this ceiling material will provide you with sufficient insulation.
One of the best features of these tiles is the neat look that they provide for your ceiling. Given the design of this ceiling material, this pack of 8 tiles will give your ceiling a real tin or plaster ceiling look, depending upon the type of finishing that you use for it. Given the material and construction of these tiles, they can be easily painted with almost any water-based paints, be it metallic or not. 
These 21.6 square foot covering tiles are designed to provide you with the best of ease and convenience along with usage that you'll not find in any RV ceiling material. It can be simply glued to the ceiling, be it popcorn type, plywood, stucco, or even knockdown.
Bottom Line
If you're looking for a ceiling material for your RV that functions as an all-rounder, then this is the perfect pack of tiles for you. It not only serves an aesthetic purpose but an insulating one too. It will be sure to provide you with the best of results, all at an impressive cost.
American Tin Ceilings 24x24
Main Features
Want a tin RV ceiling that provides all the qualities you are looking for? This is the one. It is designed in four different colors and finishes. So you can pick either pick one of the aesthetic finishes that match your taste, or you can pick the unfinished variable and paint it just the way you want. Either way, it's a win-win.
With a fire rating of ASTM E 84-03b, this unit is one of the highest-ranked ones. It is designed and made in the USA with the finest of materials. The authentic tin-plated steel material used for this panel allows enhanced durability for your RV ceiling, one that is unmatched by others.
Not only does this unit looks well and performs well, but it also allows you easy installation, one that you do not need to sweat over. With an easy to cut design and simple nailing installation, putting up these panels will only be a matter of a couple of hours.
Bottom Line
Given the features that this unit offers, and the satisfaction that it is known to provide its users with, this product serves to be one of the best we have seen. With the perfect insulation and aesthetic qualities, this ceiling material is one of a kind in itself and can be topped by no other of its kind.
Best RV Ceiling Panels:
Fasade 2 Matte White Glue Up Ceiling Tile 
Main Features
Finding good quality ceiling panels isn't an easy job, but Fasade has made the job easier for you by designing this product that may serve to be everything you need. This white ceiling panel is designed not only to provide you the best of the features but bring out the best in your vehicle.
With a Class-A fire rating and a PVC construction, these tiles ensure a high level of durability as well as quality for the users. It is not only designed with the best of aesthetics and design, but also for a longer-lasting use than what you get from other standard units.
These panels are not only water-resistant but also resistant to corrosion, a feature that you may not find everywhere. What we love about this unit is the ease with which it can be handled and installed, using nothing more than a scissor and some adhesive.
Bottom Line
A good ceiling panel can entirely change the way your RV looks from the inside, and with this material, it will change for the good. This unit is designed to provide your RV ceiling with a material that is designed to take the beating from water or corrosive substances without much-resulting damage.
Best RV Ceiling Fabric:
1/8 Foam Backed Synergy II Suede Headliner Fabric 60"
Main Features
If you want the perfect combination of coziness and warmth in your RV, then lining your ceiling with fabric may be the right option for you. And in case you can't find the right fabric material, then we've got one just for you. This product trumps all others with its features and final results.
If you are someone that looks for a good variety while making your pick, then let us tell you about the wide color range this product offers. While choosing this unit, you find yourself having the liberty of choosing not between a few, but 25 different colors. Given such a perfect range, you will be sure to find one that suits your taste.
This 1'8 inch foam laminated fabric is designed out of 100 percent polyester and the backing with 100 percent polyether. Such high-quality materials, along with a flammability MVSS302 pass, ensure maximum durability of the material along with safety.
Bottom Line
Fabrics are the go-to material for all users that look to add a cozy feel to their RV. This fabric material, with its high-quality material selection, its extensive color options, and its easy installation, will make it an easy pick for you. 
Best RV Ceiling Vinyl:
Ceilume 6 pc Nantucket 2x2 Ceiling Tile
Main Features
Vinyl tiles are known to provide users with a great number of features, designs, and finishes, which is why they are extremely popular amongst RV users. This product, in particular, is designed to provide users with all the said features and a lot more, allowing it a place on this list.
These impact-resistant tiles are all designed to be 2 ft. by 2 ft. each, covering a total area of 3.5 square feet, including the overlap of the tiles. With all the certifications that this product comes with, you can rest assured that it is designed to provide users with maximum functionality with minimum complaints.
Our favorite feature of this product is its Greenguard Environmental Institute certification. This certification indicates that this product is not only completely recyclable, but it is also appropriate for indoor air quality, children, and school.
Bottom Line
If you are considering remodeling of your RV and are looking for a new ceiling material, then vinyl is the one to go by. And when it comes to vinyl, no other unit works better than this one. With its quality and convenience of use, you, too, will find it becoming your fast favorite.
Metallo Peel & Stick Vinyl Tiles
Main Features
Looking to save money, yet provide you RV ceiling with the best? Then this is the unit that you are looking for. Not only does it guarantee high-quality features for your RV ceiling, but it also allows you to save back on a considerable amount that you would spend on high-end products for a similar design.
What we absolutely love about these tiles is that they have been designed not only to ensure a highly aesthetic look but also to make sure that it gives the looks of real metal. And with the availability of the design in ten different colors, users can rest assured that there will be one that matches the interior of their RV or provides the exact look they are looking for.
These tiles are not only designed in consideration of the kitchen and bathroom areas, which are backsplash areas but also provide great heat and moisture resistance. And above all, their removal is just as easy as their installation.
Bottom Line
Vinyl is turning out to be the new hyped material for RV ceilings. And with this vinyl wall tile, you will experience not only all the basic features that the manufacturer promises but also enhanced durability that you did not expect. With the low price point that it comes at, it will definitely give you a run for your money.
Pros and Cons of Working on Your RVs Ceiling
Like a number of other users, you may find yourself being indecisive about working on your RV ceiling or not. There are a number of factors that may encourage or stop you from doing so. In order to make the decision easier for you, here are a few pros and cons of working on your RV ceiling. You can weigh them according to your own needs and figure out if you need to invest in an RV ceiling material or not.
Pros
Let's first have a look at all the pros that you would get by reworking your RV ceiling. 
Aesthetics
When you choose an RV ceiling material, you will be sure to pick the best looking option for your vehicle. This will not only hide the worn out ceiling of your RV but provide it with better aesthetics.
Insulation
If you come from a place where you get to experience the extremes of temperatures, then an RV ceiling material may be all you need. Given that you pick the right option, the material can provide sufficient insulation for your unit, to save you from the harsh temperatures.
Preventing Leaks
All the other advantages of working on your RV ceiling are just bonus points. What the RV ceiling material really does is prevent any sort of leaks in the ceiling, even after the wearing down of the vehicle.
Cons
However, you will have to face the following problems 
Cost
Adding an element to your unit will always come at a price. While some prices may be lesser than the others, it will still cost you a certain amount. Some users may not find the function of the ceiling material to be worth the cost it comes at.
Complex Installation
Not all RV ceiling materials allow for easy installation like wood and fabric materials. Metals and PVC may be considerably tricky to install, with a number of steps involved, requiring time and effort. This sort of investment may not be something that everyone would be up for.
Conclusion
An RV is one of the best vehicles to own and one of the most fun ones too. But there are a number of maintenance procedures that need to be taken care of. Getting an RV Ceiling covering is one of these. With the installation of the right RV ceiling material, you will find yourself enjoying your RV experience all the more.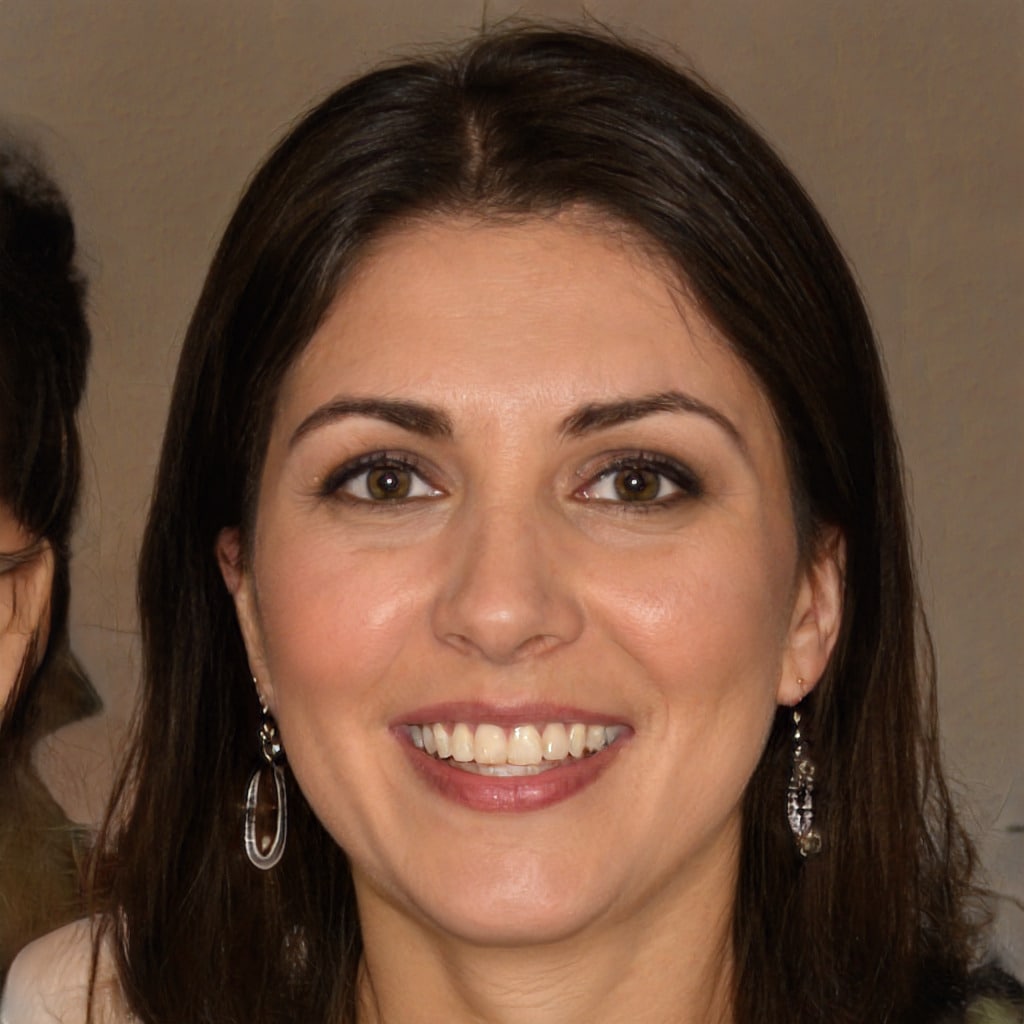 Hello, fellow wanderers! I'm Alyssia. Since 2008, my husband and I have called an RV our home, journeying through life one mile at a time. Our nomadic lifestyle has led us to over 70 countries, each with their unique tales that have shaped our own.
I share our stories and insights right here, hoping to inspire and guide you in your own adventures. Expect tips on RV living, our favorite camping spots, breathtaking hiking trails, and the joys and challenges of an ever-changing view from our window. Alongside, you'll also find practical advice on outdoorsy stuff, designed to equip you for any journey. Join us as we continue to explore the vast, beautiful world on wheels!