When you think of RV decorating ideas, what comes to mind? Is your RV outdated and in need of a makeover? Are you looking for some inspiration to help you get started? Whatever it is, reinventing the interior of your RV is like a new beginning.
Typically, campers come with a relatively standard neutral and overall dull interior, especially after a few years. So, it's important to keep it looking nice, fresh and different, after all the same surroundings gets boring even if you're traveling to different places.
We all see home decorating TV shows for plenty of tips, but what about RV decorating ideas, where can we get inspiration for that? Obviously, you're in the right place, because we've put together some perfect ideas of color choices, furniture combinations that will not only reinvigorate your interior, but make you feel even better while out camping.
So whether you're just looking to refresh your camper, or you're wanting to give an old secondhand camper a new look, our RV decorating ideas will guide you in the right direction.
RV Decorating Ideas to Give Your Camper a New Lease of Life
1. White is Clean, Crisp, and Perfect For Accent Colors
Ok, so we're not starting our RV decorating ideas with anything out of the box here, but white is a classy color, it's perfect for many settings, and you can do much more with it and other colors throughout.
Painting the walls of your RV is a great way to add character without going overboard. Choosing a color scheme that suits your personality will make your RV feel like a home away from home. Soft colors can make your camper look spacious, while classic white will give it a clean and crisp look - like a canvas ready to be filled with the colors of your choice.
White and other light colors also make a room feel bigger, so even though some may not like white for an RV, there's a good reason other than the classy look it offers. That reason also makes it a good decorating idea for small RVs.
The above picture clearly shows how painting the roof and walls of the RV a pristine white color can make it look bright and neat. You can also add an accent wall of a darker color to make a small room feel larger. Choosing white for a small RV 
2. Don't Be Afraid to Stretch Your Comfort Zone and Get Groovy
Our next RV decorating idea is the complete opposite of our previous one and will really make your interior stand out.
Nothing can brighten up a small space like fun patterns and vibrant colors. You can use some fun colored cloth for your sofas or some exciting patterns for the chairs, and the change will be remarkable.
Let your inner gypsy run wild and turn your RV into a beautiful rainbow just like shown in the above picture. Transform your RV roof into a kaleidoscope of colors to make it look inviting and charming. This is wallpaper and can easily be applied to the ceiling and walls.
You can also throw some colorful pillows or display a few knick-knacks to deck your rig out retro-style. If you are into football, movies, or crochet, you can use some of these elements to make your RV a showcase of your personality.
3. Upgrading Your Light Fixtures Is Simple and Often Affordable
A simple way to immediately add some style to your RV is by improving the light fixtures, as most RVs come with standard fittings that can begin to look tired after a couple of years. It's not difficult to do and anyone with the right tools can change them without having to employ an expensive electrician.
The contemporary fixture shown in the above picture will give your RV a modern look while providing ample lighting, and is a cheap makeover. You can even go for different style bulbs to add to the setting you want.
And the best thing about this small RV decorating idea is that it won't be a burden on your budget. You will be able to provide a face lift to your RV and ensure proper lighting without spending too much money.
4. Accessorize With Pillows and Famous Quotes
The next of our RV decorating ideas is another simple yet effective way to transform the living area of your camper. Throw pillows are a budget-friendly, yet effective way to liven up your RV. 
You can choose from several themes that best suit your own ideas to create a design that suits the color scheme of your RV. For instance, the earthy tone pillows in the above picture make the place look very inviting and blend perfectly with the neutral décor of the RV. 
Decorating the walls with family pictures and frames not only expresses your personality and style but also adds character to your camper. Family pictures are an important part of your living space. If you do not want to drill holes in your trailer walls, you can use industrial-strength velcro or adhesive hooks.
Alternatively, you can hang inspiring quote for an interesting makeover, a favorite of mine is from Henry David Thoreau: Go confidently in the direction of your dreams, live the life you've imagined. A perfect quote that will inspire any RV decoration and anyone who reads it.
5. Transform Any Aspect of Your RV With Curtains and Themes
Using colorful designs and contemporary patterns can help jazz up the place easily.
Choose a theme and dress your windows in a print or color that complements your RV décor. You will be surprised by the change a fresh set of curtains can bring to your camper.
If you cannot find curtains you like, look for a fabric that works for you. Next, use hemming tape to make seams on the sides and bottom. Now use clip-style curtain rings to hang the fabric to the rod. These highly functional clip rings can easily turn any fabric into curtains.
We love the setting above because it looks both retro and modern. You can get tiled floor for a proper job or lino/laminate flooring to keep the cost down. The black and white striped furniture fits perfectly with the yellow hints throughout.
With this RV decorating idea nothing is overdone. Yes, the black and white is powerful, but the hints of yellow, and sky blue walls really help calm the setting. We love it!
6. Greet Yourself (or Others) With a Custom Welcome Mat
Having a personalized welcome mat outside your camper like the one shown in the picture is a great touch. Not only does it keep the dirt out, but it also adds a personal touch to your camper. You can also choose it to coincide with your decorating theme to create a harmonious balance.  
If you are staying put at a campground for a while, you can also create your personal outdoor space by putting some chairs, lights, and a portable fire pit for those all important barbecues.
And if you're really long term, why not add some potted plants, a picnic table, or a kiddie pool to expand your place to entertain family and friends.
7. Try Open Shelves in a Cottage Setting
Another great tip to make the interior feel more open is to use open shelves. You can also use decorative baskets or pretty boxes to store the things you would normally hide in the cabinets. These baskets are particularly useful in bathrooms or for the pantry.
As you can see in the above picture, the corner is being used by adding shelves and creating additional storage space. This de-clutters the kitchen space and makes it look roomy and neat. The open shelf can be used to hold decorative items such as engraved coffee mugs, small plants, or any such item that makes space look trendy or quirky.
However, make sure you use a tension rod to keep these things secured when you are on the road. You can also take them down when you are traveling and put them back once you are settled.
The kitchen is complete with nice brickwork, porcelain tiles, and instead of natural wood doors, this one has trendy charcoal color. This adds to the setting and breaks away from the neutral setting tat most RVs have.
RV Decorating Ideas - Reinvigorate Your Camper
Whether its a full makeover or just changing some of the cushions and curtains, a new look to your camper will re-energize it. Decorating your RV to suit your taste and personality can make it feel your own. And no matter how far you travel, you will always feel like you are in your home away from home.
We hope that the RV decorating ideas above will help you personalize your RV and give it a touch that not only makes you want to spend more time in it, but maybe inspire others to decorate theirs.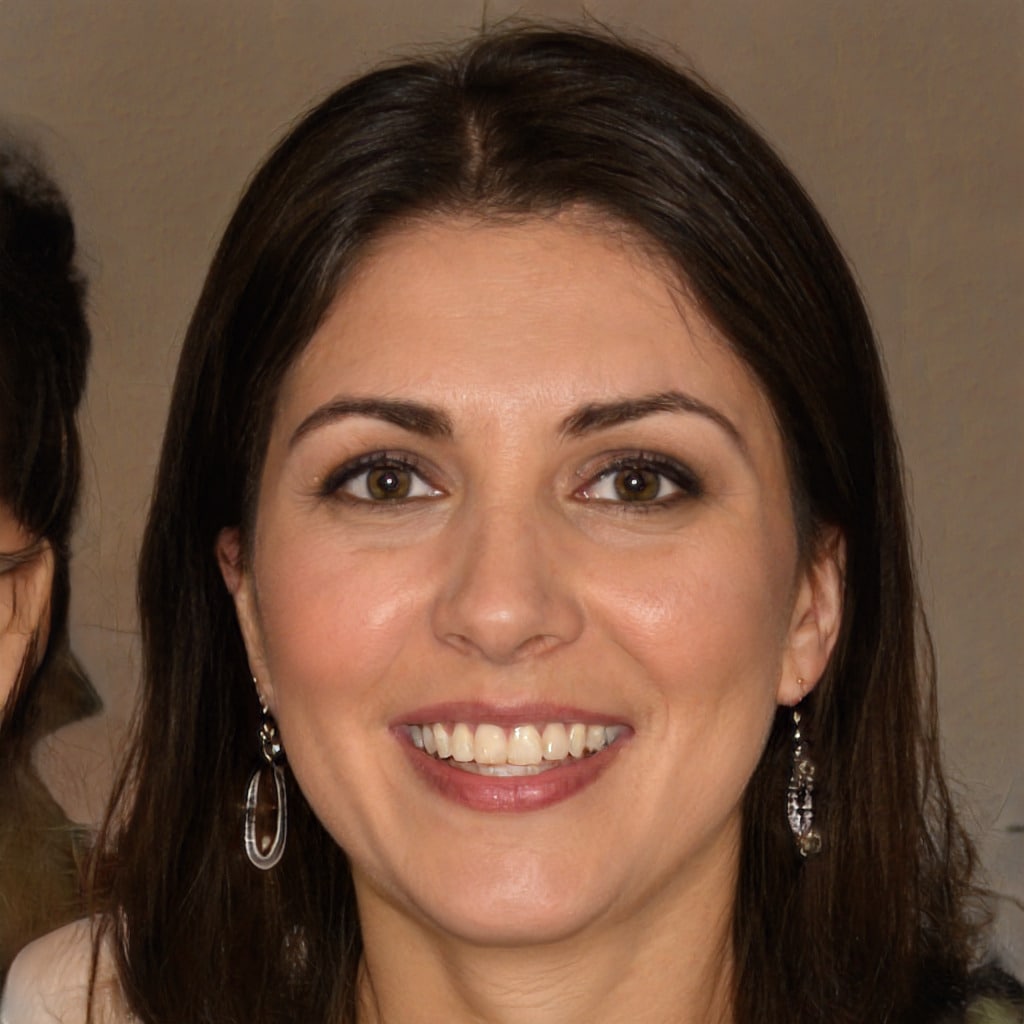 Hello, fellow wanderers! I'm Alyssia. Since 2008, my husband and I have called an RV our home, journeying through life one mile at a time. Our nomadic lifestyle has led us to over 70 countries, each with their unique tales that have shaped our own.
I share our stories and insights right here, hoping to inspire and guide you in your own adventures. Expect tips on RV living, our favorite camping spots, breathtaking hiking trails, and the joys and challenges of an ever-changing view from our window. Alongside, you'll also find practical advice on outdoorsy stuff, designed to equip you for any journey. Join us as we continue to explore the vast, beautiful world on wheels!