The Best RV Door Locks
Looking for an RV Door Lock? If you're concerned about the safety of your mobile home and its possessions inside, a good quality lock will give you peace of mind.
Standard RV locks aren't the best quality when it comes to security, and many succumb to the elements of nature all too quickly. So, replacing your existing lock will enhance the security of your RV tenfold.
A new, quality door lock for your RV will bring you absolute peace of mind, and you'll no longer worry while you're out hiking or dining out somewhere.
There are many great locks on the market, but there are many not-so-great locks, too. If you don't know what to look out for, fear not as we've reviewed some of the best RV door locks on the market. We cover the best locks that offer different features, and also different budgets, so you can be sure there'll be something that appeals to you.
Aftre the review, we've included a buyer's guide where we discuss RV door locks in greater detail. You'll learn about the different types of locks available, the quality features to look out for when shopping for one, and we also offer a comparison overview of Single Cylinder Vs. Double Cylinder Door Locks.
There's an FAQ section and guide and video on How to Install an RV Door Lock, so you can be sure of everything you need to know by the end of the guide. You can jump straight to the RV Door Locks Buyer's Guide by clicking the link.
Review of the Best RV Door Locks
We have rounded up the best models to help you know about the most reliable RV doors locks available for purchase. Our well-detailed reviews are sure to offer much-needed aid for you to make an informed buying decision to keep your RV or trailer safe.
Best Overall RV Door Lock:
RVLock V4 Keyless Entry W/Integrated Keypad & Fob
We begin our review with the RVLock V4 Keyless Entry model. If you are an RV owner, there's a good chance you might have heard the brand name RVLock. This company has worked hard to become a reliable name for its customer base. The items they offer can be relied on to ensure your RV remains secure. This impressive device allows you to upgrade your RV to a keyless entry handle without much hassle.
The RVLock V4 can fit most RVs. There is no need for you to figure out specific modifications, and it can be installed in a few minutes. It will allow you to relax, knowing you can easily enter and exit your RV while keeping likely thieves away.
The overall build of this product is high quality and durable. This means that it can face harsh weather as well as a variety of physical abuse. You need a sturdy lock to keep your RV safe and this model is just that. It has a heavy-duty steel core as well as a weather-resistant powder coating.
You can use this to replace most standard handles. This can be used for campers, travel trailers, and bumper pulls, too. It features an ergonomic comfort grip. This means you can hold the key fob even when your hands are full. The four-button fob makes for quick entry.
Bottom Line
The RVLock V4 Keyless Entry W/Integrated Keypad & Fob is our best overall RV door lock. It is easy to install and use, it's a durable model, built to withstand harsh weather and of course would-be-thieves. It will ensure the safety of your RV when you are out.
Best RV Door Lock for the Money: 
RV Travel Trailer Entry Door Lock
Next on our review is the RV Travel Trailer Entry Door Lock by LeisureLocks. This is another reliable door lock for your RV you can buy to secure your rig when you are out doing certain chores.
Knowing your RV will remain safe while you are out with your friends or family allows you to enjoy your time in a better manner. Whether you're getting ready to go on a hike, a bicycle ride, or for a quick trip to the nearby town, this item by LeisureLocks will offer your little RV home adequate protection.
This product can be used to replace most popular locks by brands such as Fastec, Global, and more. This model has a built-in deadbolt. This means it can provide you with that extra sense of security. Along with being perfect for a travel trailer, it can also be used for cargo haulers, custom utility trailers, and horse trailers.
This type fits hole cutouts from 2 1/2" x 3 1/2" to 3" x 4" as well as door thicknesses from 1 1/4" to 1 1/2". The design has inside and outside latches with four double-edge keys for the deadbolt and the handle.
The installation process is easy as it comes with the necessary hardware. Buying this product means it will be accompanied by the screws and plates you require to properly install this lock as an excellent safety measure.
Bottom Line
The LeisureLock is another great RV door lock that ensures your RV is safer. It can replace most handles, and it comes with the hardware you need for proper installation.
Best Keyless RV Door Lock:
RVLock Key Fob and Keyless Entry & Upgraded Full Metal Lock
Interested in buying a keyless door lock? Well, we have the RVLock Key Fob and Keyless Entry Keypad model for you. This is another model from the well-respected RVLock brand. The company has been offering reliable products for a long time, and this model is no different. It will keep your RV safe whenever you go out, and you don't have to worry about losing your keys.
This can easily fit most standard RV handles. It won't take you more than a couple of minutes to properly install it. It comes with batteries included to enhance overall convenience. This product is basically the slimmed down version of the RVLock V4 version which we have already reviewed in this list.
This model features a four-button fob to ensure easier access to your RV even if you are carrying a lot of stuff with you. The key fob has an ergonomic design for the best grip. This can be used on 5th wheels, bumper pulls, campers, and more.
The construction is very durable. Of course it is, it's an RVLock! It has a heavy-duty steel core with a powered coating to protect it against corrosion.
Bottom Line
The RVLock Key Fob and Keyless Entry Keypad is another impressive option. You can use it to keep your RV safe and secure. The key fob allows you to easily enter your RV, even when you have your hands full. The durable construction means it is able to resist weather-related degradation.
Best Door Lock With Deadbolt:
AP Products Travel Trailer Entrance Lock Set
Having a deadbolt built into an RV door lock is recommended because it offers you more security. So, if you are wondering about the best with a deadbolt, we have the AP Products Travel Trailer Entrance Lock Set. This item has a deadbolt as well as a paddle. It is able to directly replace most RV and trailer locks.
This is accompanied by all of the mounting screws you will need for quick installation. Furthermore, it also gives you two brass keys. The cut-out size is 3-3/4 inches high and 2-3/4 inches wide. When installed, the visible trim edge is 4-3/8 inches high and 3-1/2 inches wide. This product can accommodate door thickness ranging from 1-1/4 inches to 1-1/2 inches. It can serve as a replacement for Fastec, Bauer, and Trimark Locks.
This chrome-plated lock not only offers you impressive security but is also appealing to look at. The construction ensures this can withstand harsh weather conditions. You won't have to worry about it corroding too quickly. The durability also ensures it is able to resist the physical abuse this lock might experience if someone tries to break into your RV.
Bottom Line
The AP Products Travel Trailer Entrance Lock Set is a reliable option to know about if you are interested in buying a model featuring a deadbolt. This can be used on a range of RVs. It is easy to install and is resistant to weather damage.
Best Electric Door Lock:
 AP Products RV Deadbolt Door Lock
We have a review of another AP Products' offering we wish to share with you. For those who want a reliable electric option, which also features a deadbolt, there is the AP Products RV Deadbolt Door Lock. More specifically, the model number is 013-509. This is a self-contained electronic door latch for your RV. It features the Capacitive Touch Tech which is a retrofit in RV entry doors.
As for the design, this item has an integrated touchpad. The touchpad controls the deadbolt and offers you convenience when it comes to entering and exiting the RV. Also, having a deadbolt in a lock means your RV gains extra security from thieves.
This is completely programmable. All you need is a four-digit code and you can set it up the way you want. Furthermore, the low-profile inside egress helps to prevent interference with the RV's screen door.
The keypad lights up at night. This allows you to easily use this, even when the light is low. It has large buttons. The proximity sensing helps illuminate the buttons when you come near. This uses four AA batteries. Take note, the batteries aren't included. With this, you won't need to carry a key fob along with you whenever you go out.
Bottom Line
The AP Products RV Deadbolt Door Lock is a reliable electric door lock to secure your RV. All it needs is a four-digit code for you to use it effectively. The keypad, due to the proximity sensor, lights up to offer convenience during low light.
Best from Bauer:
AP Products Bauer RV Entry Door Lock
Now for our best RV Door Lock from Bauer. This model is another reliable model which can help keep your RV secure. The model number is AP Products 013-520 and it is a black Bauer-made entry latch assembly meant for securing trailers and motorhomes of all sizes, whatever you need. This features Bauer's SCI technology. Such a feature prevents tampering or interference with the lock cylinders.
Of course, this is corrosion-resistant as well as UV-resistant. The durability is increased because of its metal construction. It only weighs two pounds and is one of the more lightweight models available in the market. This item is able to fit in a 2-3/4″ x 3 1/4″ cut-outs. It comes with all of the mounting hardware to make installation easier. This is a direct replacement for door locks on standard RVs.
Knowing that your RV can't be tampered with is an awesome feeling to have when you are out enjoying your time with family and friends. Not only that, due to this product's durability, you know it will be able to serve you for a long time without you needing to worry about degradation.
Bottom Line
The AP Products Bauer RV Entry Door Lock is a great option to know of for those who wish to buy a reliable model from Bauer. The most impressive feature is the Bauer's SCI technology, which prevents any tampering to the lock cylinders. It is easy to install and use.
Best FIC RV Door Lock:
Fastec Industrial Travel Trailer Lock
What Recent Buyers Report
The Fastec Industrial Travel Trailer Lock is quite popular amongst RV users. It is a strong, heavy, durable lock that would last you a long time. The installation process is very easy; you just have your hold it in place and then screw it in, and you're done. 
Why it Stands Out to Us
As RV door locks go, this is a great option. It's a good price, and is made of great quality metal that will last you a long time. The installation process is easy, and you get done with it in no time. Moreover, this unit allows you to lock both the deadbolt and the door lock. This helps in assuring extra protection. You can sleep soundly, knowing you are safe and secure. You can also use it for your old Fastec locks without having to modify it. 
Bottom Line
This Fastec is a great option for all RV owners to consider. You can interchange the parts with other locks as well. This makes the repairing process a lot easier as you can easily find out new replacements. It is a heavy-duty lock that will keep you secure while you're on the road. 
Best from Trimark:
Trimark Entrance Door Lock
Nearing the end of our RV door locks review, we have an offering from Trimark. You should know that Trimark is another exceptional company which produces reliable locks.
If you are wondering about the best model from this brand, our selection is the Trimark Entrance Door Lock, more specifically the Black 060-1650 model. Of course, this product features a deadbolt, which ensures your RV is getting the best security possible.
The specifications come in at 7-3/20" wide and 5-2/5" high. This can be used for motorhome doors, which has a thickness of 1.39" to 1.78". The cut-out dimensions are 4.95" wide and 4.85" high. This is accompanied by two sets of keys: one for each lock. It also comes with two screws for easy installation. Even if you haven't had experience before, the sandwich mounting allows you to get it installed in just a few minutes.
This is a durable, power-lock model, and has a coating which allows it to be resistant to corrosion and face several harsh weather conditions. 
Bottom Line
This Trimark Entrance Door Lock is a good example of the reliable models Trimark regularly produces. This product has a minimalistic design and won't take up too much space on the door. It fits a variety of RV models. Furthermore, it has a durable build to ensure this can keep your RV safe for a long time.
RV Designer Door Lock With Deadbolt
For those interested in a product that is the best value for the money, we have the RV Designer Door Lock with Deadbolt (from RV Designer). This is a brand which you can trust when it comes to ensuring your RV is protected. One of the most impressive features of this item is the fact it includes a deadbolt which helps increase overall security.
You can use this to replace most standard RV door locks. Furthermore, the efficient customer service provided by this company helps ensure you are buying a model which will fit your RV.
Installing this will only take a few minutes. It can fit most newer, as well as older RV models without hassle. The durable construction ensures this product is able to withstand the weather. And yes, it can tolerate a high level of physical abuse if someone decides to try to break into the RV. This lock has a coating with is corrosion-resistant. This means this RV security measure will continue to serve you for a long time.
It comes with all the hardware you require to install it properly. You won't have to waste time trying to find the right screws and bolts. There is also an easy replacement option provided by the company.
Bottom Line
The RV Designer Door Lock with Deadbolt is an excellent value for the money for the security of your RV. It fits most RV models and the added deadbolt offers greater protection. The company also provides a convenient replacement policy.
Buyer's Guide
Now to learn more about RV Door Locks and how they work. Here you'll learn all there is to know about the qualities of the best locks, so you can be sure you're buying a good quality product. As well as this, there's a guide and video on how to install a door lock on your RV. It's not too difficult with the right tools, so you should save some money hiring a professional to install your new lock. 
With that said, let's get on with the buyer's guide...
What Are the Different Types of Door Locks?
You should know that not all RV door locks are the same. If you are interested in buying one to secure your RV, you should know about the different types. Having such knowledge will help you decide what type you are comfortable with using.
Keypad Door Lock
This type uses batteries to operate the keypad. You need to select a key code for opening the lock. They are also known as keyless-entry door locks.
Keypad-Less Door Lock
Such models require you to use a key. Usually, such models come with two sets of keys for extra security.
Deadbolt Lock
Certain models (keypad and keypad-less locks) feature a deadbolt. Having a deadbolt offers more security.
Why Would You Want a New Lock for Your RV?
Investing in a new (and reliable) lock for your RV is recommended. This is because the standard locks don't offer the best security. Such factory options can also be opened quite easily. You should consider buying a replacement because:
Increased Security
The increased security provided by adding one of these ensures your possessions remain safe when you aren't home.
Corrosion-Resistant
Reliable RV door locks are more corrosion-resistant than standard ones. This means your RV will remain safe for a long time.
More Convenience
Depending on the model you go for, you can enter your RV by using a keypad or a key fob. This is great, especially when your hands are full and you don't want to waste time remembering where you put the keys or fumbling to get them into the keyhole.
Characteristics of Our Favorite Models
Level of Security
Of course, the RV door lock you select should be able to provide you with the level of security you want. You should check to see if it has a deadbolt. Also, it should be able to prevent tampering.
Ease of Use
Using a door lock needs to be easy. You shouldn't end up wasting time trying to gain access to your RV.
Easy to Install
The installation process of your RV door lock has to be easy, too. It is recommended to go for models which include the hardware needed for proper installation.
Resistant to Damage
Due to the location of these locks on the outside of the door, it should be durable enough to resist weather-related damage. Not only that, such a product should be able to withstand physical abuse if someone tries to break into the RV.
Pros and Cons of Upgrading Your RV Door Lock 
If you own an RV, then you would know that being on the road is both fun yet scary. You want your RV to be secure while you are on the road. One of the essential things an RVer can do to improve his home security while on the road is simply changing the lock on your RV's door. 
Getting a keyless lock can make things a lot more convenient. Unlike traditional locks, these ones are more difficult to break in through. Here are some reasons why you should get an upgrade and why you shouldn't.
Pros
Keyless locks are a lot more convenient compared to other options. Here are some pros of having these installed. 
Sturdy Construction 
Switching from a normal lock to a keyless one is a good idea as they feature a more stylish design and sturdy construction.
Durable Locking Mechanism
These locks are usually motor-driven deadbolts. They feature a durable locking mechanism as well. 
Reprogrammable
The keypad is programmable, so you can always reprogram them. This makes them a lot safer to use as you can always change the code whenever you want to. 
Manual and Programmable
Not only are these locks programmable, but you can also use them manually as well. They come with a set of backup keys for you to use in case you forget your code and lock yourself out. 
Cons
While these locks are very easy to use, there are some cons of using them as well. These include:
Pricey
These locks are comparatively more expensive. 
One Type of Lock Only
They only engage deadbolt locks, limiting their use. 
Single Cylinder vs. Double Cylinder Door Locks - Comparison Overview 
When considering the right type of lock for your house, you will come across the question, should you opt for a single-cylinder lock or a double cylinder one? Now, what is the difference between the two? Well, we've mentioned some of the basic differences and similarities between the two locks for you to read. 
Same Type of Locking Mechanism
Both single and double cylinder locks can be used on door handles and deadbolts.
Number of Keys Required 
A single-cylinder lock operates with a key on one side and has a  thumb-turn style lever on the other side. Meanwhile, a double-cylinder lock requires you to use a key on both sides.
Number of Cylinders 
The main difference between a single-cylinder lock and a double cylinder lock primarily is the number of cylinders present in the lock. This number lets you know the times a door can be keyed for entry. 
Number of Keyed Entry
Double cylinder locks feature keyed entries on both sides whereas a single-cylinder lock features a keyed entry on just one side. The former is more convenient; meanwhile, the latter offers enhanced security.
The More Common Option
Single-cylinder locks are comparatively more common than a double cylinder one; most houses feature these on their home's exterior entry doors.
How to Replace a Door Lock on Your RV
When you buy a new door lock, you need to be able to properly replace the door lock which is already on the RV. There are certain common steps which need to be followed, however, always refer to the door lock manual to learn about the proper installation method.
Before you buying, you should make sure it can fit the door of your RV. Once you get the perfect lock, these are the steps to install it are (Note: we are using an AP Door Lock which was mentioned in our review):
Remove all of the screws around the lock already present. You can use a drill for convenience.


Remove the old lock from the door.


Unpack the new model.


Insert the locking mechanism into the door.


Attach the side plate.


Make sure the handle on the back cover is closed.


Align the back cover and slide it onto the locking mechanism.


Screw the back cover in place.


Test it your new RV Door Lock.
Do watch the video below to get a better idea of the instructions which need to be followed to replace an RV door lock.
People Also Ask
While purchasing an RV door lock, you'll come across different options in the market. Now the question is, which one should you choose? In case you are a bit curious about certain things, here are a few questions that most people ask before they purchase a door lock for your RV; you can go through them to clear your head of any queries. 
How Does a Door Lock Work?
A cylinder lock mechanism is similar to one using pins. The key with the correct cut allows the pin inside the lock to be aligned in order for you to open it. If the key matches the lock, then when inserted, it lifts the pins to the correct height and allows you to pull back the latch that is protruded into the door frame against the spring. This allows the door to open, and once the key is removed, the spring then automatically pushes the latch back out again. 
Are RV Door Locks Keyed Universally?
Check to see if the lock in your RV is factory-installed. If it is, then it is very likely that there is someone in your neighborhood who might have the same keys as you do. While this is alarming, many RVs feature universal locks for both of their doors and storage areas, such keys are called CH751. So in case you are locked outside of your RV, all you have to do is ask some other RVer or maybe ask the campground office for this key, and then you can use it to get back inside.
Are Keyless RV Doors Secure?
Keyless doors are a smart choice; not only do they help improve your home security, but they are also very convenient. Once you switch to using keyless locks, you'll never reconsider switching again. You won't have to worry about your keys falling into the wrong hands; you just need to remember a passcode. 
You can also use a traditional deadbolt latch to lock the door from the inside. You can also have a key if you want that would allow you to lock and unlock the door from the outside. You can always change your passcode if you feel like far too many people know it. 
How Do You Program an RV Door Lock?
When you initially install a keyless RV lock, you are required to program it. To do so, you will have to enter your preferred code, then keep the zero button pressed, and simultaneously press the lock option and then release it. You can then let go of the zero button as well. If done correctly, you'll hear a beep sound, which indicates that now you can program your lock. 
Press in your current code and then click on the lock option again. You will then have to press the code you want to switch to and press the lock button again. Repeat this step; you'll then hear a beep sound that will confirm the programming. 
You can then try out your new code to confirm if it works. Key in your chosen code and press the lock or unlock button. If the code is correct, you'll hear a long beep, and your RV door will unlock. Do make sure to go through the instruction manual once. 
Can RV Locks Be Rekeyed?
Yes, it is possible to have your RV locks rekeyed. This allows you to make your locks more unique and helps in making them more safe and secure. All that you are required to do is remove the lock cylinders, take them to a locksmith, and get them to either rekey it or get it completely changed to another brand's set. This will make sure that your lock is secure and provides you with safety.
How Do You Reset an RV Lock Code?
If you've failed to program your keyboard correctly or if you forgot the code you initially put in, you will have to reset it and choose a new one. To do so, most locks feature a button. You simply have to press it; this way, the code will reset the lock to a default code "1234." 
However, for some lock models, you are required to key the current code in order to reset the lock. These locks do not feature a reset button, and therefore you will have to replace them in case you forget the current code. But make sure to go through the instruction manual to see how you can reprogram your specific RV lock.
RV Door Locks
As you probably know, standard RV door locks aren't built to last and aren't the most secure either. So, investing in a reliable lock will secure your RV and everything inside it.
We recommend all of the above locks and are sure, the security of your rig will be immediately upgraded, no matter which you choose. Happy camping and keep safe!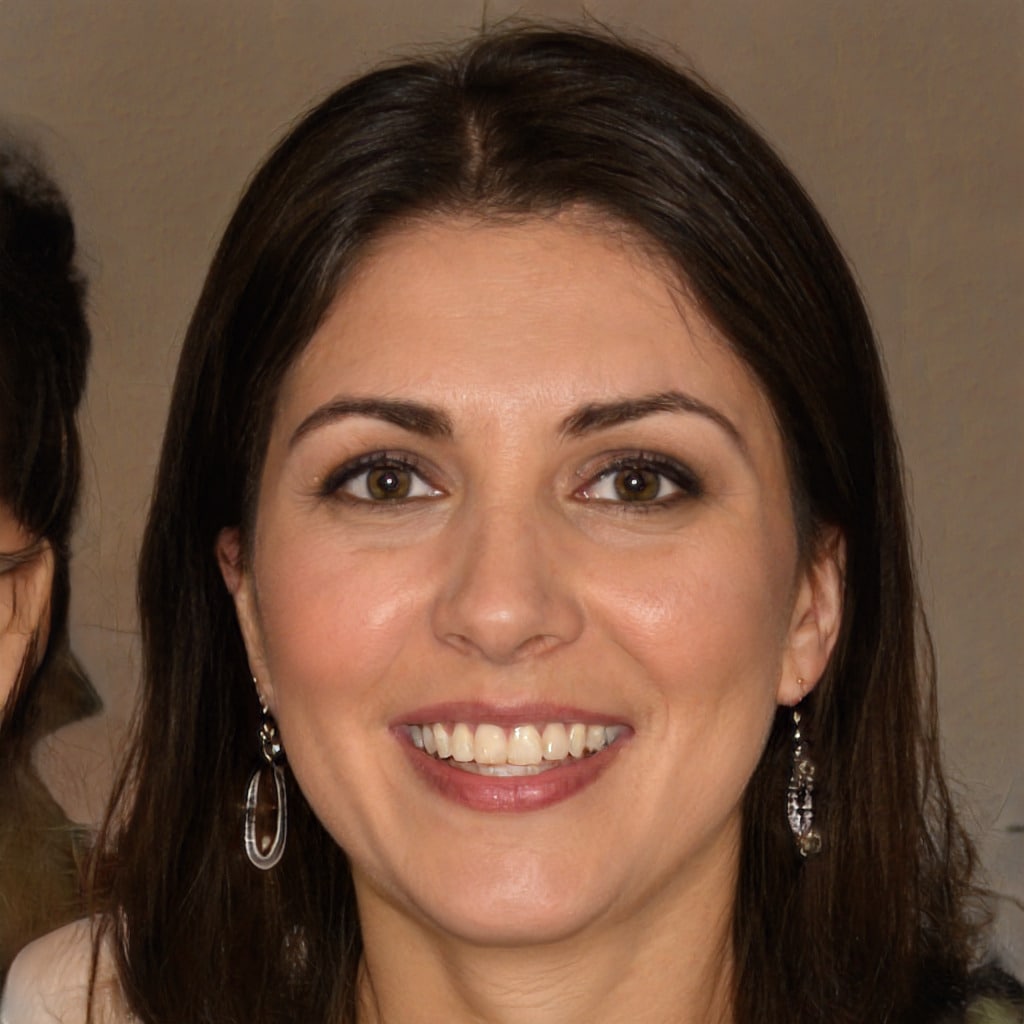 Hello, fellow wanderers! I'm Alyssia. Since 2008, my husband and I have called an RV our home, journeying through life one mile at a time. Our nomadic lifestyle has led us to over 70 countries, each with their unique tales that have shaped our own.
I share our stories and insights right here, hoping to inspire and guide you in your own adventures. Expect tips on RV living, our favorite camping spots, breathtaking hiking trails, and the joys and challenges of an ever-changing view from our window. Alongside, you'll also find practical advice on outdoorsy stuff, designed to equip you for any journey. Join us as we continue to explore the vast, beautiful world on wheels!