RV tow bars, RV tow hitch, are a necessity for anyone living life out of an RV, whether it's weekends away or full time living. It's all good traveling around in your RV or motorhome, but it's not convenient to pop to the store in your Class A motorhome.
Instead, it would be better to use a smaller vehicle to get about locally, and the best and cheapest way is to tow your car with you, and of course you'll need an RV tow bar for this.
You might need to tow your fifth wheel with your pick up. Or if you don't think you'll need a tow bar for your RV for any aforementioned reasons, it's always good to have one as back up, believe us.
Whatever reason you need an RV tow hitch, it will come in handy. But what are the best RV tow bars on the market? And does it really matter which to get?

Actually it is important, because as with everything, not all tow bars for RV life are made equally. And if it is your first time shopping for an RV tow bar, it might be overwhelming, as there's plenty to choose from.
This is where we come in, as always. We have put our experience and RV expertise together with all the recent reviews on the Internet to bring you what we believe to be the best RV tow bars on the market.
After the review, we've included a buyer's guide with everything you need to know about tow bars for RVs. This includes what makes tow bars stand out from their inferior competitors, and what aspects to consider before getting a tow hitch. We've also included an FAQ section, so by the end of the article you'll be ready to go shopping.
If you prefer, you can jump straight to the RV Tow Bars Buyer's Guide by clicking the link...
Review of the Best Tow Bars for RVs
Now that we have all the important aspects to be considered, and a brief understand of RV tow bars, we can now look at the review section. Bear in mind that we have chosen what we believe are best in different categories.
Best Overall Tow Bar for RV: 
Blue OX BX7365 Alpha 6500 lb
If you're looking for a tested and true automotive tool that provides you with the best of all the features of a tow bar, then this is perfect for you. This BX7365 Alpha RV tow bar guarantees easy handling, maximum functioning, and everything else you could ask for.
It comes with an easy fold-away design, which allows for easy storage without occupying much space. Even though the bar itself weighs only 35 pounds, it's more than capable of towing weights of about 6500 pounds. This makes it ideal for all sorts of vehicles, without worrying about the excessive weight.
This is an excellent overall product, but what we love about this RV tow hitch is that it allows you to disconnect the vehicle easily. It does this using the easy release locking handles, that allow a quick disconnect without any hassle. So out of all the things you will get out of this item, the convenience of use is definitely a big one.
Bottom Line
A little quirky design isn't the greatest of our concerns when the RV tow bar provides us with the best in functionality. This device will not only tow vehicles as heavy as 6500 lbs safely, but also do it with great ease and convenience, making this the perfect device for your trips away.
Runner-up:
Roadmaster 522 All Terrain
If you're planning on towing your vehicle with your RV single-handedly, the 522 All Terrain by Roadmaster. This RV tow hitch brings you additional better features that you won't get with a standard one.
One of these features includes an easy release to ensure that you get effortless attachment and disconnection with the vehicle. There's also a larger radius to hook up the vehicle, which also helps with a hassle free installation.
You won't have to align the vehicle with the hooks on this RV tow bar either. The inner arms serve to keep the vehicle in line even if it isn't aligned. The arms are designed out of stainless steel that offers not only good strength, but also durability.
And the crossbar further allows you to make easier turns, which can make driving hard work with standard models.
Bottom Line
If you can spare a little to get power cables and safety cords along with this, then there's absolutely nothing about this that will disappoint you. From its high functionality to its convenient use, this model absolutely has it all, and driving with your vehicle in tow will be seamless.
Best RV Tow Bar for The Money: 
Roadmaster 520 Falcon 2
Two Roadmaster products in a row? Well, that goes to show how good their RV tow bars are. Roadmaster has always promised good value for your money, and the 520 Falcon 2 is the perfect example.
This RV tow hitch weighs about 61 lbs and is capable of pulling about 6000 lbs, which is about a hundred times its own weight. This weight capacity is more than capable of handling and towing vehicles of a wide range. And not just on flat roads, but on bumpy dirt roads, which can prove to be a nightmare. But not anymore.
The foldable design makes this RV tow hitch is easy to store when not in use. It's designed out of the trademark stainless steel that will add strength to it, ensuring safe towing of your vehicle.
Bottom Line
No more spending extra bucks on products to find reliable RV tow bars. Invest smart with this tow bar and get the best features, all within a smaller budget. With its easy attachment and disconnect feature, along with its high reliability, this device will be sure to give you a run for your money.
Best RV Tow Hitch for Jeep Wranglers:
Smittybilt 2" Ball Tow Bar Kit
Normal cars don't pose many issues, but the same cannot be said about Jeep Wranglers. The weight, design, and the bigger size may put forth a number of problems. But this Smittybilt 2" Ball Tow Kit is designed to efficiently solve all these problems for you in no time.
Capable of pulling about 5000 pounds, this RV tow bar is trusted and reliable. And what makes this best for Jeep Wranglers is that it is adjustable to fit perfectly with almost any width of bumper and features a two-inch ball mount, which only adds to the function.
The whole kit includes two universal mounting brackets, two D-ring mounting brackets, and a safety chain. All these components together make this RV tow bar kit perfect for all vehicles and absolutely safe for use, ensuring no damage to your vehicle.
Bottom Line
Towing Jeep Wranglers can prove to be a real struggle, but you can say goodbye to all those struggles with this Smittybilt Kit. Allow the adjustable RV tow bar to perfectly fit your vehicle and tow it away with all safety guaranteed.
Best RV Tow Bar by Blue Ox:
Blue OX 09-801B
Blue Ox is a name very well-known when it comes to automobile tools. It features all the tools you might need. In fact, this 09-801B is one of the best RV tow bars on the market. And rest assured, as with all other Blue Ox tools, this device will not disappoint you.
With a capacity of a striking 10,000 lbs, this RV tow hitch tops all others in terms of functionality.  Along with the two-inch receiver tube, the device proves to be ideal for all sorts of vehicles given the outstanding capacity.
Designed out of steel and coated with a premium metallic paint, the bar features not only great strength but also durability that will be sure to satisfy you. This exclusive construction, along with the smart design, allows smooth towing of your vehicle even over bumpy roads.
Bottom Line
Blue Ox ensures that you get nothing but the best in automobile tools. This RV tow bar is the best one that Blue Ox has to offer, truly making it the best of the best. A little care will ensure that this device lasts long enough to provide you with the best of functionality.
Reese Towpower 74344 Class III
Gear up your RV with the Reese Towpower 74344 Class III that will allow your motorhome to latch onto almost any vehicle and safely pull it around. Once you invest and use it, you'll absolutely not regret your choice, given the optimal functioning of the device.

The device features the ideal fold-away design. This is to ensure your tow bar is safely tucked away when not in use, so as not to cause any sort of accidents. It's equally easy to remove the device from your RV as it's attached with only four pins that can be dislodged without any hassles.

This RV tow bar comes with a whole kit that aids its function, making it ideal for use with just about any vehicle. The kit includes a two-inch coupler, along with a set of universal bumper brackets that isn't specific to a single brand of vehicle. This allows you the liberty of not having to find a specific bracket for your vehicle.

Bottom Line

Investing in safety chains might be a little extra cost added to the kit itself, but if you decide on getting this kit, it will prove to be worth it. It will provide you with not only universal brackets and a fold-away design for your convenience but the best of functionality to keep you satisfied.
Universal Tow Bar Kit
Find yourself liberated from the worry of searching for a model that will specifically suit your vehicle. With this universal RV tow hitch, rest assured that your vehicle will be safely towed, no matter which vehicle you own. Isn't that a huge relief for all of us?
This universal kit ensures that all average vehicles are compatible with the device itself, offering a capacity of 5,000 lbs. This capacity is meant to enable safe towing vehicles of all sizes, big or small.
The Universal Kit comes with a heavy-duty coupler, with a two-inch ball which provides the tow bar with the best of functionality. The adjustable arms are designed not to be specific. Instead, they fit perfectly well with all bumpers using the mounting brackets which are attached by two pins.
Bottom Line
When spending a little less on an RV tow hitch, you may miss out on a luxury or two. But for this device, the important features and functionality are retained, regardless of the cheaper cost, making this the ideal pick for anyone on a budget.
CURT 17063 MV Weight Distribution Hitch With Sway Control Kit
The last device on the list, but it is in no way the least. CURT presents you this RV tow bar that will make the process a much smaller hassle than it usually is. It features all the items and features you would want from a model, earning it a place on this list.
The best feature about this kit is that it functions to distribute the tongue weight by leveling both the RV and the vehicle being towed. This has a great impact on the process, making it a lot easier for you. Further adding to this is its sway control kit that prevents the vehicles from swaying.
This is geared with round spring steel bars that add strength to the bar, ensuring far more reliable towing. The fitting also provides constant lubrication, allowing an even easier tow so you can forget about half of your issues.
Bottom Line
The best thing about this CURT RV kit is that it is not just a tow bar itself but an entire kit. This ensures not only complete functionality itself with all sorts of vehicles, but also provides convenience of use, making it the perfect choice.
Buyer's Guide
Now you've read each review it's time for the buyer's guide. Here you'll learn what makes the better hitches stand out from others, and what you need to consider before getting one. We've also included an FAQ section dedicated to all things Tow Bars, so by the end of the article you'll be ready to go shopping...
How to Choose The Perfect RV Tow Bar
We're always in search of the best, but in order to make sure that you get the best RV tow bar, here are a few things any quality RV tow hitch must have.
Tow Capacity
Obviously, the capacity can vary. For some with smaller cars, a lesser capacity may be sufficient, while for others, a larger capacity is required due to the bigger size and heavier structure of the car.
In any case, a minimum capacity of at least 3000 pounds should be sought. Any capacity lower than that is likely to cause damage and you obviously want to avoid that.
Durability
The durability of an RV tow bar can be determined by its materials. If it's designed out of a stronger material such as steel or copper, it will be good for use, with considerably fewer chances of breaking or bending. Steel is known and accepted commercially as the strongest material. And if it is coated with copper or nickel, then even rusting is eliminated from the equation and what you get is the perfect material for a durable RV tow hitch.
Aspects to Consider Before Buying
When you're trying to find the right model, remember there are a few aspects to note.
Can Your Car Be Towed?
It may seem like a pretty stupid question to ask at this point, but some cars aren't designed to be towed and not everyone knows that. Or maybe your RV doesn't have the capacity. In either case, RV tow bars are of no use if your car can't be used.
So before you spend any money on a tow bar, make sure you know your car is towable, and if your RV has the capacity to do so. Only then are you ready to invest in an RV tow bar.
Matching Weight Capacity
It's important to consider the weight carrying capacity. And not just the tow bar, but the weight of your car, too. And while choosing a tow bar for your RV, make sure the weight capacity is suitable for the weight of your car.
If you don't do this, your RV tow hitch may not be able to withstand the weight of your car, leading to grave consequences which could result in you losing your car. And bear in mind that, a tow bar should have the minimum capacity of pulling 3000 pounds.
Towing Brackets
Without brackets, a tow bar is pretty useless. They're what the bar and safety-wires use to attach to on your car. They make towing a lot easier, providing the exact place for the wires to attach where weight doesn't influence the performance.
Brackets don't usually come along with the bars, since the brackets for each car is specified according to the brand. They depend on the design and size of the car, so you should make sure you get the right one for your specific vehicle.
Types of RV Tow Bars
RV Tow Bars are not all the same. There are quite a few types, all serving a slightly different function. Understanding them is important to determine which one you need for your own usages. The two major types used for RVs:
Rigid A-Frame
Rigid A-frame tow bars not only provide you with the ideal towing, but also save on the cost as these are the least expensive ones. They utilize solid arms which provide due strength, but the downside to these is that they're often difficult to attach to the RV and may require extra assistance.
Self-Aligning Car Mount
As the name implies, self-aligning car mount tow bars automatically align the car with the required position, a feature that the rigid A-frame tow bars lack. These devices allow you the liberty of not having to align the vehicle but must be removed after use since they can't be folded away like some rigid A-frames can.
What to Look for When Buying an RV Tow Bar
So you're in the market and looking at RV tow bars, but not really sure what to look for. As well as the above mentioned aspects such as making sure your vehicle can be towed, and matching the weight capacity, there are more things to look for. For more information, read on...
Wiring Connectors
Wiring connectors serve as the electrical connection for the brake lights of the four-wheel you're towing. RV tow bars must have these by law, but some tow bars don't have cables, but some do, so getting an RV tow hitch with the wiring connectors will save you time and hassle.
Safety Cables
Safety Cables allow ensure your vehicle won't slide out of control if your tow bar breaks. Some RV tow bars have safety cables ready fit, but if yours doesn't you can get some.
Additional Features
Getting an RV tow hitch with additional features is always a good idea. This can be things such as spring loading, which allows you to easily remove the bracket. Shock proof is another good feature as it ensures your tow bar can withstand bumpy terrain. Make sure your tow bar is weather proof, because it will be exposed to everything nature can throw a it.
People Also Ask - RV Tow Bars FAQs
Why do I need a Tow Bar for an RV?
If you live in a motorhome, a tow bar can be very useful, and almost necessary to have at at all times. Owning an RV tow bar means you can have your vehicle right behind you at all times, no matter where you go. Think about popping to the store in your Class A. Not an easy task. If you take your car along, you have the freedom to go wherever, much quicker.
Another good reason: flat tires don't announce their arrival beforehand. If you were ever to face a flat tire on your car, towing it away yourself is a lot easier than waiting around for help to come.
How secure are RV Tow Bars?
It all depends on the tow bar being used and the type. Some brands offer a more secure towing experience, while others do not offer any special securing than the standard. But RV tow bars generally are pretty secure. They all have a standard that must be met to ensure that no accidents take place and safety cables only add to that security.
Can any car work with any RV Tow Hitch?
No. Tow bars feature different designs and capabilities, all of which enable them to tow certain cars efficiently. So you can't just attach any vehicle to any bar and expect it to work. There are, however, a few models that are designed to work with a number of cars.
Such tow bars come with adjustable features that make them compatible with different types of vehicles. Many products also can only accommodate a certain amount of weight, so it is vital to ensure the tow bar you purchase can handle the weight of your vehicle and is compatible. 
RV Tow Bars - Making Life Easier on the Road
Given the diversity of available options, choosing the right RV tow bar isn't straightforward. But getting one will allow you the freedom to take your car wherever you go.
This is especially necessary for anyone living full time in their RV. Even still, whether you get away irregular or more frequent, RV tow bars are a great accessory and will enhance your outdoor experience.
Given this guide, you can determine the one for yourself and evaluate the features you need. With these aspects in mind, you easily find the perfect RV tow bar to suit all your needs.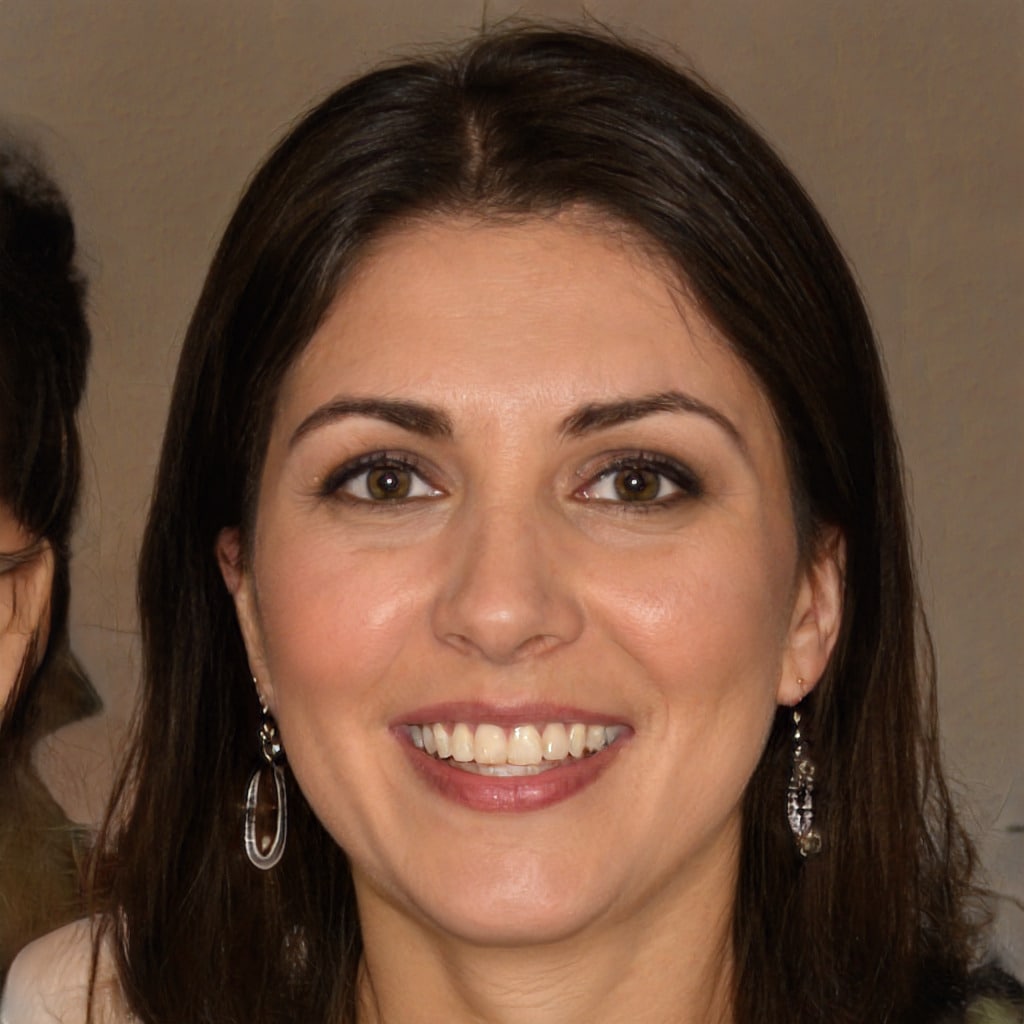 Hello, fellow wanderers! I'm Alyssia. Since 2008, my husband and I have called an RV our home, journeying through life one mile at a time. Our nomadic lifestyle has led us to over 70 countries, each with their unique tales that have shaped our own.
I share our stories and insights right here, hoping to inspire and guide you in your own adventures. Expect tips on RV living, our favorite camping spots, breathtaking hiking trails, and the joys and challenges of an ever-changing view from our window. Alongside, you'll also find practical advice on outdoorsy stuff, designed to equip you for any journey. Join us as we continue to explore the vast, beautiful world on wheels!