You can't beat a good barbecue and getting the best RV grill will add so much to your experience out on the road. It really is one of the most satisfying parts of RV life, so getting it right is important.
Some campsites offer barbecue facilities, but many of these leave a lot to be desired. And of course, you won't always stop over on a camp site with all facilities.
Luckily, there are many kinds of portable RV grills you can bring along to grill and roast food just like you would at home.
We have put our years of experience and scoured the internet to bring you the Best RV Grills review. As well as reviewing different products, we go into detail about different aspects of what makes a good quality RV bbq grill.
After the review, we've included a comprehensive buyer's guide where we explain the best way to clean your RV grill, and also discuss the merits of gas, electric and of course charcoal grills. And if you feel like there are any unanswered questions, there's a RV grill FAQ section to finish the article.
If you prefer, you can jump straight to the RV Grills Buyer's Guide by clicking the link.
Review of the Best Portable RV Grills
With that in mind, let's take a look at the best portable RV grills on the market today.
Best Overall RV Grill:
Blackstone Table Top Grill - 17-Inch Portable Gas Griddle
Lightweight, user-friendly, and affordable, it's hard to beat this tabletop RV grill from Blackstone.

The electronic ignitor is simple, easy to use, and designed to work with lightweight one-pound propane bottles. The one-pound propane bottles can power it for over two hours when the stove is operating at medium to high heat. It also has a built-in grease catcher to help with the cleanup process.

The cooking surface is 15.25 by 17 inches, so you have plenty of space to grill different food items simultaneously. The H-shaped 12,000 BTU stainless steel burner evenly distributes the heat and is ready to use in seconds. The griddle doesn't come pre-seasoned, so be sure to season the grill to prevent the food from sticking.

Since there's no storage bag, make sure to keep the grill indoors when not in use to avoid rust and deterioration

Bottom Line

This portable RV grill is convenient and easy to use whether you're a grill connoisseur or just starting out. The H-shaped burner provides even heat levels that can be sustained for over two hours with a single one-pound propane bottle, so you don't have to worry about lugging around heavy propane containers or any other supplies.

A handle or carry bag would be a great addition to this grill to make it easier to carry, but it's so compact and lightweight that carrying it on its own is not difficult.
Best Portable Grill for RV:
Weber Jumbo Joe Charcoal Grill 18-Inch Black
This charcoal grill has a compact and efficient design that makes it the perfect companion for grilling on the go, whether you're camping, hosting a tailgate party, or enjoying a day at the beach.

The lid and bowl are both porcelain-enameled to help retain heat and prevent rusting and peeling. The lid comes with a heat-shielded handle for easy transport and a Tuck-N-Carry lock that can also be used as a lid holder.

There are dampers that allow you to easily control the grill temperature and an aluminum ash catcher to help prevent any accidents from occurring. It retains heat fairly well and doesn't emit much heat below the unit, so it can be used safely on a variety of surfaces without a problem.

The grill weighs about 18lbs, and it boasts a durable heavy-gauge steel charcoal grate. It can grill up to eight burgers at one time, making it ideal for big gatherings and family trips when you need to make a lot of food at once.

Bottom Line

This Weber RV BBQ grill is an excellent option if you want a model that can be used in a variety of places. The carry handle and secure lid ensure it's easy and safe to transport, while the streamlined design keeps it well-ventilated at all times. It also has an impressive capacity that allows you to make food for large groups.
Best RV Gas Grill:
Weber 50060001 Q1000 Liquid Propane Grill
If gas grills are more your thing, this liquid propane grill from Weber is an excellent alternative.

It has a single stainless-steel burner that can output 8,500 BTU/hour, which allows it to heat up and cook food very quickly. The 189-square-inch cooking space is made from porcelain-enameled cast iron grates. The porcelain coat makes it much easier to clean, and the grill also has a removable drip tray.

The body of the rest of the grill is constructed from cast aluminum, which is durable, lightweight, and rust resistant. It can be powered by 14.1- or 16.4-ounce LP cylinders. The frame is made from glass-reinforced nylon.

Another excellent aspect of this model is the push-button ignition and wide range of control burner valve settings, which both make it easy to operate.

Bottom Line

With straightforward features and a powerful burner, this RV gas grill is a convenient option that cooks food evenly and quickly. It comes pre-assembled and ready to go, so you don't have to waste any time on set up. However, this model is not the best for cooking for large groups because it only has one burner.
Best Flame King RV Grill:
Flame King RV Mounted BBQ
This excellent model from Flame King comes with a built-in bracket to mount on to the side of your RV or trailer, so it can come along on every trip and is always ready to go. There are two locking pins to secure the unit on the bracket and prevent it from sliding. It also comes with a hanging rack that can be used as legs if you prefer it free-standing.

It has 214 square inches of grilling space, which includes an upper grill deck for toasting and warming food. It weighs a little less than 22 pounds, so it is easy to move around and adjust as necessary. The lid has a dual locking system to ensure it stays secure.

The grill is designed to be powered by the RV's self-contained LP gas system. To hook it up successfully, you may need to purchase an additional hose depending on your RV's system.

Bottom Line

If you want an RV gas grill that is incredibly easy to set up and operate, this model is the perfect choice. It has a versatile design that allows you to mount it to the side of your RV or use it as a free-standing unit. It's important to note, however, that this grill has to be hooked up to the RV's LP gas system to work. This may require the purchase of an additional hose, but the process is fairly straightforward.
Best Aussie RV Grill:
Smoke Hollow 205 Stainless Steel TableTop Propane Gas Grill
Who knew Aussie is now Smoke Hollow? This Aussie tabletop grill is easy to take along on every trip. It has a stainless-steel main grilling area totaling 205 square inches with an extra 105 square inches of chrome-plated warming rack. It operates on one-pound propane cylinders, which need to be purchased separately.

Its design is perfect for travel. The legs can fold underneath the grill to make it more compact during transport and the hood comes with a secure locking system and a convenient carry handle.

The U-shaped stainless-steel burner outputs 10,000 BTU and provides an even heat distribution. There's a temperature gauge that allows you to monitor and set the heat at the precise level you need it for each food item. There's also a dip tray made from stainless steel like the grilling space and burner.

Bottom Line

It can be difficult to find small portable grills that provide even heat distribution, which is what makes this model so great. The U-shaped burner heats up quickly and provides pretty even levels across the entire 205 square inches of grilling space. The lowest setting is still relatively hot, but there is also a 105-square-inch warming rack that works great for food that needs to be cooked or roasted at a lower setting.
Best Camco RV Grill and Best RV Bumper Grill:
 Camco Olympian 5500 Stainless Steel Portable Gas Grill
Attaching a grill to the bumper of your RV is simple and easy. The Olympian 5500 is a high-quality portable gas grill that utilizes this convenient design. It comes with a mounting bracket that can attach to your RV's mounting rail. There are two thumbscrews on the bottom of the mount you can use to secure it. It also has folding legs if you want to use it on a table or counter.

Made from stainless steel, this model is sturdy and built to last. It is operated by the RV's LP propane supply. Unlike other models that also use this system, this one comes with a quick connect hose and valve to streamline the installation process. It can also work with 1 pound, 5 pound, or 20 pound cylinders if you purchase an adapter.

This RV grill offers 180 square inches of cooking space and a 12,000 BTU/hour burner. There's a convenient Piezo electric spark starter to get it going. It's super lightweight and compact, weighing just 11.6 pounds.

There's an integrated safety shut-off valve to protect against accidental non-ignition fuel discharge. It also includes a slide-out grease tray.

Bottom Line

This grill includes every piece you need to mount it and connect it to the RV's LP power supply, so setup is a breeze. It's versatile as well, with legs that can fold flat or let it stand on a tabletop if you prefer not to have it mounted to the bumper. It falls victim to a common grill issue, uneven heat distribution, with a super hot spot right in the center. To compensate for this, however, it has unusually precise temperature controls.
Best RV Bumper Grill Mount:
Fleming Sales 52321 Bumper Grill Arm Assembly
If you prefer a bumper mount but your grill doesn't have the proper design to support it, this bumper grill arm is the perfect solution.

This device has two U-shaped brackets that allow it to securely mount on to any 4-inch box beam bumper. It can pivot in two points, which allows it to reach up to 40 inches away from the coach. There's an included lynchpin that locks the arm into place. The entire unit weighs roughly 16 pounds.

It's constructed from super durable black powder-coated 14-gauge steel, enabling it to withstand a range of weather conditions and temperatures.

Attaching it to the bumper is an easy and straightforward process, and should take about 15-20 minutes in total. Once attached, you can use it to support your small portable grill so you can have a barbecue right in your campsite. It works best with lightweight models like sidekick grills.

Bottom Line

Unfortunately, there are many RVs that don't have the right design to support a mounted portable grill. This can be remedied using this simple device. The arm is super easy to install and instantly provides versatility you didn't have before. It is a little bulky, but you can also detach it when you are not using it to save space.
Best RV Mounted Grill:
Kuuma Premium Charcoal Grill 58110
What Recent Buyers Report
According to most buyers, this grill is not only easy to use, but it also stows easily. It features mounting clamps that allow you to mount it easily and lets you save space and make it look clean and spacious. It also features a lid that has latches and provides you with a storage option. You can even keep it locked up until the coals burn out completely. 
Why it Stands Out to Us
This Kuuma grill is designed to be used for different purposes such as boating, RVing, tailgating, and deck grilling, etc. It's made to withstand harsh marine environments as well. This is a charcoal grill constructed using 300 series marine-grade stainless steel, and is very easy to use as it comes fully assembled. 
It features a spacious grilling area of about 160 square inches, which allows you to grill for about four to five people easily. The legs are integrated and foldable, which allows you to use them on any flat surface. 
The RV grill also features a removable liner along with a latching lid as well as a stay-cool handle. Finally, this is a portable grill. You can also use a Kuuma rail, rod, or a pedestal mount to mount the grill on it in your RV. This model has premium-quality construction and is very convenient to use.
Bottom Line
Overall, the Stow N' Go grill is a convenient, easy-to-use, and easy-to-transport RV grill that can be used for different purposes, including RVing and boating, etc. It's sturdy and durable and will last you a long time. It is also spacious and perfect for about four to five people. 
Best RV Camping Grill:
Coleman Sportster Propane Grill
What Recent Buyers Report
Coleman users love this RV grill as it is both easy to use and clean. It's portable so you can easily carry it around with you, and it's compact making it easier to store. Best of all, it gets pretty hot, allowing you to cook a variety of different kinds of food.
Why it Stands Out to Us
The Coleman Sportster Propane Grill is a spacious grill with a large cooking area of about 225 square inches. It's also a collapsible grill that features a set of wheels on the rear set of legs.
The RV grill also makes use of the InstaStart ignition system, which allows you to operate it without needing a lighter or a match. All you have to do is simply push a button for it to work, which makes it hassle-free. It also comes with a removable drip tray that makes it a lot easier to clean as it collects all the oil and meaty juices dripping from the meat for you to get rid of later.
Bottom Line
In a nutshell, the Coleman Sportster Propane Grill is convenient and portable. It's also collapsible, which makes it easier to store. The model also features wheels, which makes it easier to move around and use, and it offers a larger grilling area and is both easy to use and clean. It is the perfect grill for family dinners. 
Best Weber RV Grill:
Weber 51040001 Q1200
What Recent Buyers Report
Since it's difficult to keep large cooking equipment in an RV, this grill is the perfect size for your recreational vehicle. It doesn't take up that much space yet gets hot pretty quickly, so you can use it to enjoy a wide variety of food options. 
The RV grill is very easy to use, especially if you're someone who finds charcoal difficult to deal with. It features non-stick grills that are easy to clean. You also don't have to go through the hassle of assembling it. In all, it is a sturdy grill that will last you a long time. 
Why it Stands Out to Us
The Weber Q1200 was restyled in 2014 and now offers great performance. It features a sleek, stylish design and is not only aesthetically pleasing but also efficient. It features larger grip handles as well as control knobs. The side handles are ergonomic, with sturdy front and rear cradles, and large-sized fold-out side tables that are not only functional but also add a fun element to your grill. 
The RV BBQ grill features split grates that offer you both a grate and a griddle cooking combination. All you have to do is simply replace one of the grates with a compatible griddle, and you can prepare your food differently on your grill. The Weber Q1200 is a lightweight yet durable option that features a cast-aluminum construction. It's a portable model that features an electronic ignition, is easy to handle, and can be used to cook a variety of food options.
Bottom Line
For grilling, while you're on-the-go, the Weber Q1200 is a great option. It's a portable, easy-to-use, and easy-to-handle grill that runs on disposable LP cylinders. It features an electronic ignition, as well as a dial-in heat setting that allows you to control the burner valve. It is not only an efficient model that works great, but it also features a sleek style and is very aesthetically pleasing. 
Best Sidekick RV Grill:
Fleming Sales RVAD400 Black Co RVAD-400 Sidekick Gas BBQ Grill Kit
This compact and portable RV grill weighs a mere 24 pounds and offers 214 square inches of cooking space. It has a 66-square-inch warming rack so you can cook different dishes simultaneously without an issue.

The body is made from sleek, durable, and rust-resistant stainless steel. It has an 11,000 BTU output with adjustable heat settings for optimal cooking results.

Like the model from Flame King, this grill connects to the RV's built-in LP system. It can also be mounted to your RV or function as a free-standing unit.

Bottom Line

The small size of this RV grill may seem limiting, but its compact nature is what makes it perfect for traveling. Plus, there is a warming rack that provides extra space and versatility. The only downside about the warming rack is that because it sits above the main cooking space, it can be difficult to reach food that's cooking underneath.
Buyer's Guide
Now we've finished with the individual reviews, it's time for the buyer's guide. Here we discuss the features that makes a grill for the outdoors, and what features you should look for. We discuss the aspects you should consider before shopping for one and the different types of RV grills.
We also offer step-by-step guides on how to connect a gas grill to your RV set up, and also how to clean one. Not something any of us look forward to, but essential none the less. There's also an FAQ section, so by the end of the article, you'll be well equipped with all there is to know...
What Makes an Ideal Grill for RVing? 
If you're an RVer who's constantly on the road but loves to enjoy their food, an RV BBQ grill is a must-have. It can make cooking a lot easier and fun when you're on the campground, but even more importantly, barbecued food is delicious!
If you're still unsure, however, here's a list of benefits an RV grill offers you. Check them out so that you can decide whether you need a portable RV grill or not. 
Portability
The best part about having an RV grill is its portability. You can easily carry it around and transport it from one campground to another. You can use it at a campsite, garden, backyard, or patio, and even on family picnics. 
Also, with portable RV grills, you don't have to worry about not having a power hookup, unless you want an electric grill of course.
Lightweight
Most RV grills are lightweight, and are a compact design, so you don't have to worry about them adding too much weight to your RV. They weigh less compared to other traditional grills, which makes them easier to move around.
Less Expensive
Compared to most conventional models, RV grills are a lot less expensive. 
Can Be Used by Smaller or Larger Groups
Whether you're going camping with a group friends or taking a backcountry tour on your RV with your family, an RV grill can make juicy, tasty meals.  
The key is buying a grill with the cooking space that suits your requirements. So if you're cooking for a family of two or three people, then a unit with a small cooking surface will do. That said, if you plan to use the grill for a larger group or a family dinner, then you should look at getting a larger model.
Aspects to Consider Before Buying a Grill for Your RV
When it comes to portable RV grills, there is quite a bit of variability in the design, features, and fuel options.
Type
The first aspect to consider is the type of RV grill you prefer to use. Most are powered by propane, but there are several charcoal options as well. We'll explore the key differences between the two in another section below.
Materials
The best models are built from durable, lightweight materials. You want something sturdy and stable, while still being compact and light enough to transport.
Aluminum and stainless steel are great materials to use as they're rust-resistant and built for outdoor use, yet not super heavy.
Burners & Temperature Control
As with all grills, some portable options have better temperature control and heat distribution than others. Before selecting a model, check the type and number of burners it uses.
Models with H-shaped burners are the best at providing even heat, while single-burner grills produce a lot of heat but can be limiting in terms of space and temperature control. Many RV BBQ grills also come with built-in warming racks which can be a great tool when you need to roast food at a lower temperature or free up some space in the main grilling area.
How to Connect a Gas Grill to an RV
If you're an RV owner and want to use a grill to make your cooking experience more exciting, you need to know a few things beforehand. First thing is knowing how to connect a gas grill to your RV. Here we have broken down the steps for you to follow so that you can install your grill without any issues. 
Before that, remember that most small grills are set up to use small propane tanks, and it gets very difficult when you have to take these tanks with you everywhere and refill them every now and then. Therefore, it's better to use the giant tank of propane that every RV already has. 
There usually isn't any way to directly connect the grill to this tank, so you will have to modify your tank.


Get where the tank is located. The propane goes out of the tank to the regulator and into the mainline to all the propane appliances. What you need to do is to add a tee, also called a stay-a-while or an extend-a-stay. This allows you to feed a tee off to other items and also allows you to connect the hose from a large external propane tank. 


The tee you need is a 15psi regulator that helps prevent the full high pressure from going to the other side of the RV. This is highly needed as high-pressure propane will end up creating an oily buildup inside the hose. The tee will allow the pressurized propane to go all the way to the grill. 


Now you can't just tee into the line to the downstream side of the regulator where it is already cut back. This is because when you hook it up to an external propane tank, you'd be putting high-pressure propane to the downstream side of the regulator up into the RV, which you're not supposed to do. Therefore you need to regulate the pressure.
 
You will need a hose attached to the regulator, then drill through the slideout to prevent the hose from stopping you from closing the door. Use a protective sleeve, and add a fitting to the other end of the hose that goes into a quick connect and over on the other side of the quick-connect permanently attached to the grill. So every time you want to use the grill, all you have to do is hook it up, take the protective cap out and tighten it. You can easily disconnect it as well. 
In case you're still confused about the steps, have a look at the following video to answer all of your queries. 
Types of RV Grills
Like standard grills you'd use at home, the most common portable RV grills are powered by charcoal or propane. Each kind has its own pros and cons. For more detail on the benefits of each type, check out our "Gas vs Charcoal" section below.
The main areas that RV grills differ in are their attachment styles and standing designs. The most common types you will encounter are tabletop, mounted, and bumper grills.
Tabletop grills are compact and portable, usually with short legs to support them on various surfaces. They're a convenient option because you can carry them easily and set them anywhere for tailgating parties, beach barbecues, or making dinner at the campsite. However, they will take up more space inside the RV because they cannot be attached to the exterior.
Mounted and bumper grills are very similar to each other. They both come with a bracket of some kind that allows them to mount on to the side of the RV or the bumper, which is convenient and space-saving. Many mounted propane grills are operated by the RV's built-in LP system, which can sometimes require the purchase of an additional connector hose to work. Most models also come with folding legs so you can use them as a tabletop grill if you prefer.
How to Clean a Grill
The best way to prolong the life of your grill is to clean it regularly. The grates should be cleaned after every use, while the rest of the grill parts should be cleaned at least once per season. We'll walk you through the basic steps of grill cleaning and maintenance, but please refer to the video below for a full overview.
1. First, preheat the grill on high heat for about fifteen minutes. This helps loosen any leftover food or grease, so it is easier to remove.
2. Then, turn the gas off and scrub the grates with a wet stiff-wire brush. To help dissolve the grease, add dish soap or specialized grill cleaner to the water. Once you have scrubbed the grates with the brush, wipe them down with a damp cloth.
3. Next, apply a thin coat of spray cooking oil or vegetable oil using a paper towel or cloth. The oil helps prevent food from sticking to the grates.
4. To protect against flare-ups, it is important to clean the heat deflectors as well. Remove them before cleaning. Burners also need to be cleaned periodically to prevent blockage of the gas ports. Remove the burners from the grill and scrub them with a stiff wire brush. Then, wash the burner valve.
5. While these pieces are placed outside, it is easy to clean the cook box with a brush and warm soapy water. Once you are done, towel-dry each piece and reinstall them.
6. If the outside of your grill is made from stainless steel, use a specialized cleaner and a microfiber cloth. For other materials, like porcelain, it is fine to use soap and water.
Comparison Overview
RV grills are a must-have for all those people who spend a lot of their time in their recreational vehicle as they help in enhancing your cooking experience. The market is filled with a wide variety of RV grills, but the two most common types include electric grills and gas grills
Now the question is, which one do you opt for? Well, to make things easier, we've drawn up some comparisons between the two so that you can decide which grill would be a better option for you. 
Space Requirements 
Electric grills can be used both inside and outside as they do not require much space. However, gas grills require a lot of space, so it's preferable to use them outdoors as they shouldn't be placed next to materials that can catch fire. 
Flavor 
With electric grills, you don't get to experience the authentic BBQ flavor. Gas grills offer you a better, more authentic flavor for you to enjoy.
Heating
An electric grill can generate intense heat. Once the required temperature is reached, the grill then powers off. In case of the temperature drops, the grill then re-energizes the heat coils. However, searing the food with it is not an option as you require an intense amount of heat for longer periods. 
Meanwhile, with gas grills, you can control the heat at a constant temperature. That said, it's more difficult to manage at lower temperatures, especially when you're using them for longer periods. 
Maintaining
With electric grills, you need to be careful as you cannot submerge the heating element into the water. The grill must be unplugged while you're cleaning it, and you can clean the removable parts easily. However, with gas grills, you can clean all parts with hot water thoroughly as they're all washable. 
Size
Both electric and gas grills are available in a variety of sizes. This allows you to cater to different sized groups and events.
What's Better, an Electric or Gas RV Grill?
If you're in search of a grill for your RV, then you don't just need to consider these things, there are other factors to consider which sway it either way. 
Generally, a gas grill would be a better option if you're planning on taking part in outdoor recreational activities, especially since it can help accommodate a large number of people. Whereas, electric grills are a better alternative to stove-tops, microwaves, and ovens, and are more suitable for everyday use. 
Gas vs. Charcoal - Which is Best?
Both gas and charcoal grills make excellent portable options. Each has its pros and cons, and it all depends on your individual set up and preference.
Charcoal grills are a popular choice because charcoal is available at the majority of grocery stores and easy to restock. They're versatile grills and this cooking method adds a nice smoky flavor to the food. However, charcoal makes the grill much harder to clean.
Propane grills, on the other hand, are faster and easier to use. All you have to do is connect the propane, push the quick ignition button, and it is ready to go in minutes. They work better in windy conditions because there's no actual flame. Some are powered by the RV's internal LP system while others require portable propane cylinders, which you can find pretty easily in sport and camping stores.
People Also Ask - RV BBQ Grill, FAQs
If you're thinking of buying a grill for your RV, then you'll see market is filled with many different options. While we've tried to make things easier for you, you might still have some questions. We're regualrly contacted by our readership and here's some of the most asked questions regarding RV grills. 
Where Do You Keep a Grill on Class C RV?
A Class C RV class features limited exterior space, so you'll have to place your grill wherever you think you can make the space. Note that if you are carrying a fuel tank with you, don't store it anywhere that gets very hot.
What Kind of Grill Can You Connect to an RV Quick Gas Connect?
Propane grills are the ones that can be connected to an RV Quick Gas Connect. Nowadays, most RVs feature a low-pressure quick-connect propane system.
These systems use a special quick-connect hose for connecting the Quick-Connect LP Gas Hose to all of the propane appliances, including the portable BBQs, camp stoves, etc. to this low-pressure propane system.
How to Store an RV Grill Inside
When storing your grill inside your RV, you can either store it in the vehicle's bed or under the table somewhere where it'll be out of the way. However, do make sure to thoroughly clean your grill before you put it away. Once cleaned, wrap it up in a zippered canvas bag. And make sure to tightly zip the bag to prevent it from smelling. 
How to Keep an RV Grill Clean
Most grills come with detailed instructions from the manufacturers on how to clean them. However, the most common way is to fire up your grill and char all the leftover food and then wipe everything away. Once done, use a grill brush to remove the tougher residue. 
In case turning up the heat doesn't help, then put the grates inside a self-cleaning oven. This way, all the remaining residue will turn into ash. If you don't have a self-cleaning oven, then you can even use an oven cleaner. 
Wait till the grill has cooled down completely, then remove the grate. Put it inside a garbage bag and spray the oven cleaner into the garbage bag, making sure to thoroughly coat the grate. Close the bag and let it grate inside overnight. After that, just rinse it off and use a grill brush to remove the remaining residue.
Getting the Right RV Grill
Getting an RV grill is essential to experience the full outdoor lifestyle. It will save you from spending out all the time and also add excitement to your trips.
Whether you want electric, gas or charcoal, the best RV grill is a personal choice. I prefer charcoal for that real BBQ flavor, but it can be messy and hard to clean compared with other types of RV grills.
Whichever you go for, it will make your outdoor experience much more authentic and enjoyable.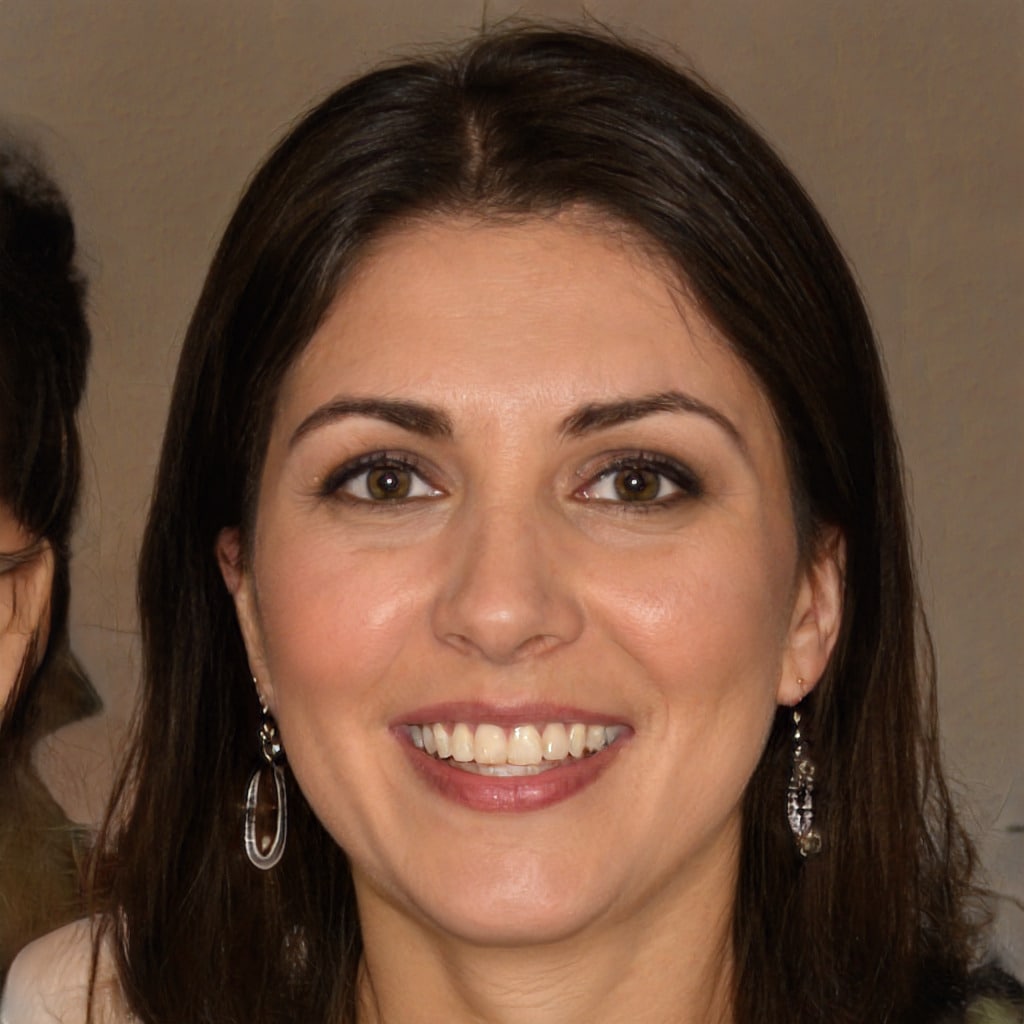 Hello, fellow wanderers! I'm Alyssia. Since 2008, my husband and I have called an RV our home, journeying through life one mile at a time. Our nomadic lifestyle has led us to over 70 countries, each with their unique tales that have shaped our own.
I share our stories and insights right here, hoping to inspire and guide you in your own adventures. Expect tips on RV living, our favorite camping spots, breathtaking hiking trails, and the joys and challenges of an ever-changing view from our window. Alongside, you'll also find practical advice on outdoorsy stuff, designed to equip you for any journey. Join us as we continue to explore the vast, beautiful world on wheels!