The Best Trailer Hitch Locks
If you have a trailer or boat, then you need to invest in a trailer hitch lock, as it's one of the best ways to protect your vehicle and trailer from theft.
If you're like most people, you probably use your trailer hitch to haul things around on a regular basis. Whether it's a trailer full of camping gear, or even your boat, it's important to make sure that your hitch is secure. Without one, you're leaving your trailer and vehicle exposed to thieves.
There are a number of different trailer hitch locks available on the market, so it can be tough to decide which one is right for you. In this blog post, we will review the best trailer hitch locks and help you choose the right one for your needs!
After the reviews, we've added our very helpful buyer's guide on all things trailer hitch locks. We discuss what makes one stand out from the other, and things you should know before buying. 
We also offer tips and tricks for securing your vehicles and property. And of course if there are any unanswered questions left, we have an FAQ section explaining everything you need to know about trailer hitch locks.
If you prefer, you can jump straight to the Trailer Hitch Locks Buyer's Guide by clicking the link
Review of the Best Trailer Hitch Locks
Now that you know what you need to look at while looking for a hitch lock, it's time you start considering your options. To make sure you know where to start, we made a list of the best trailer hitch locks, and we can recommend each of them.
Best Overall Trailer Hitch Lock: 
Master Lock - Universal Size Fits 1-7/8", 2", and 2-5/16" Couplers
This trailer hitch lock is designed exclusively for those who seek to ensure the best security for their units. This universal lock will be sure to provide security for all sorts of trailers and the best of that too. The security on this lock is second-to-none, and you simply never have to be worried about your trailer going anywhere.
This couple locker is designed to fit all sizes of the coupler, including the commonly used 1-⅞ inches, 2 inches, and 2-5/16 inches sized units. Its bright, red finish stands apart, very obviously, warning any possible thieves of complete security and discourages them from going ahead and doing anything.
The unit is designed with an advanced locking system that cannot be picked or pried, even by the most professional lock picks and thieves. What we love about it is that there are no two units that you will find being unlocked by the same key, because they're all designed uniquely to guarantee the best of security.
Bottom Line
This trailer hitch lock is designed to provide you with the highest degree of security. It will ensure only the one who holds the key will have access to hitching the trailer to a vehicle. It's great to know nobody will be able to mess with your trailer, and you can finally bid farewell to all your security concerns.
Runner-up:
Master Lock Trailer Hitch Lock, Fits 1-7/8 in., 2 in., and Most 2-5/16 in. TCouplers
Two units by Master Lock, consecutively, and in first and second place. It's not a coincidence! This only goes to say how well these trailer hitch locks work. So if you find the first unit incompatible with your unit for any reason, then this one might be perfect for you. And you can trust Master Lock not to fail you.
To put into simple words, this hitch lock is versatile and considerably easy to use. These heavy duty locks are designed to stand all sorts of harsh conditions, staying immune to corrosion, weather, dust, dirt, or all that you think will affect your unit. It also features the same advanced mechanism that can't be picked or pried, no matter how much one tries.
This unit comes with two keys, which will provide you with leniency if you ever lose or misplace one of them. It is also said to have resisted multiple attempts at thefts, with a number of tools, which would include hammers. What more assurance does one need?
Bottom Line
It's highly unlikely that anyone with a hitch lock key would go prying it into other locks. With that said, we can assure you that this unit will be able to withstand pretty much any attempt to break into it. Its heavy-duty design will put an end to all your worries.
Best Trailer Hitch Lock for the Money:
REESE Towpower Universal Coupler Lock
Looking for next level security but on a lower level price tag? With this trailer hitch lock, you're are looking at the absolute perfect product. This model by Reese plays the role of the perfect security keeper for your trailer, all the while ensuring that it does not weigh too heavy on your pocket. What more can we ask for?
This lock, being a universal design, will put an end to all your worries about finding the right one to fit your coupler, as it will fit couplers of all sizes. What we love about this unit is that it features a ratchet system that will serve to lock your trailer with 11 different locking positions. How's that for security?
Just like the first hitch lock on this list, this too features a bright color that serves as a great deterring factor for anyone lingering around your trailer with bad intentions. But if that doesn't work, it's designed to resist any attempt at pick or prying, and will do so very effectively.
Like all the best quality trailer hitch locks, this one is also made out of weather resistant materials and will prevent your lock from deteriorating due to weather conditions.
Bottom Line
No other hitch lock can provide a greater value for your money than this unit. It's designed to be heavy on the trailer and light on your pocket, and its heavy-duty design definitely ensures your vehicles are kept safe. It can withstand weather conditions and rust just as well as thieves.
Best Pin Lock:
Trimax SXT-5
Pin locks are known to provide great security with their special design that enables them to secure your towing unit efficiently. This model by Trimax is designed to provide you with the best pin lock security. It will be sure to provide you with a degree of security that will not disappoint.
This product is designed out of 100 percent stainless steel and is known to be one of the strongest hitch locks that you will find on the market. The ⅝-inch pin is designed to perfectly lock into class III, IV and V receiver hitches, allowing it to be compatible with a wide range of vehicles. Furthermore, the extended 3-½ inch span allows it to fit the wide receivers that one would find on Ford, Toyota, or any other truck.
The pin may not look that secure by the picture, but it's designed with the head pull strength of about 5,800 pounds. It also has an O-ring seal featured in its design, which keeps the locking vicinity free of water, dirt and even grime. And if that isn't enough, it also has a watertight rubber cap that serves to protect the keyhole.
Bottom Line
Pin locks provide with enhanced security, preventing your towing vehicle being unhitched from the trailer. And no other pin lock will provide you with this function better than this model by Trimax. To put it simply, a functional and simple design that will never let you down.
Best Receiver Lock:
Master Lock Receiver Lock, Fits 5/8 in. Receivers
Receiver locks work to ensure that when you leave your towing unit unattended, no one un-hitches it to connect their own. This can be a great saving factor for your valuable cargo loaded on the trailer. The best receiver model we found was this unit by Master Lock, designed to provide you with the best of its function.
This unit is designed to fit perfectly with the ⅝ inch receiver, and it does so with great ease and convenience. All you need to do is push it into place to lock, and twist the key to unlock. It doesn't get any easier than this. 
What we love about this unit is that it has an extremely durable build that is designed to outlast tough weather conditions and resist rusting. It also features a watertight cap which will prevent any sort of moisture and dirt getting into the locking mechanism. To be clear, all good quality locks offer this, but this product is well known for its longevity.
Bottom Line
This unit will be sure to provide you with all the qualities that one would expect from a receiver lock. This is the third product by Master Lock on this list, and just like all the other units, it will perform it's very best not to disappoint you. And like other Master Lock products, it's built to last.
Best Coupler Lock:
Tow Ready 'Gorilla Guard' Lock for 2" Couplers
Coupler locks are one of the most commonly used units on the market. But there can be only one that stands top of the tree, and  we believe that's this model by Tow Ready. It will ensure the best security of your trailer when left unattended and unhitched, so you no longer have to stress over its security.
You will find that this Gorilla Guard locker definitely lives up to its name. It will provide you with the simplest use that is still the most efficient coupler lock that you will find. It's designed to fit all of the 2-inch couplers with a heavy duty design that is perhaps the best anti-theft solution that one could opt for.
The trailer hitch lock may be heavy, but its weight provides an extra element of security to the design. What's more, is that this unit comes with a spare key to keep you calm even if you have lost one of them. It also comes with a year-long warranty to ensure customer satisfaction for all its users.
Bottom Line
Yes, the unit is heavy, but it helps provide more security to the unit, so it eventually helps with the main cause of the unit. With that said, you can rest assured that all of its features will provide you with the best of security and convenience. It is the best of what coupler locks have to offer. 
Best Gooseneck Lock:
Blaylock TL-50 Gooseneck-Style Coupler Lock
Gooseneck locks are uniquely designed and provide great security for your trailers, especially when left unattended. Designed to fit with the most capable couplers, it will provide with security that you will find with no other gooseneck model.
This unit is designed to fit ideally with the 2-5/16 inches sized coupler. This size of the coupler allows the trailers to carry the highest amount of load, meaning there's more at stake to lose. But this unit will ensure that all your valuable cargo will be kept safe at all costs. Its patented design will be sure not to let you down.
The unit is designed out of very solid hardened steel and the highest grade aircraft aluminum that provides extra security, given that the lock can't be tampered with. No other gooseneck coupler lock will put your worries at rest like this one.
Bottom Line
Getting the unit locked in might be a little hard, but once it is in place, it provides you with the best of security. It will be perfect for providing the highest grade of security for the highest capacity coupler. That is what we call a perfect fit. 
Best Boat Hitch Lock:
Trimax UMAX100 Fits All Couplers
Boats, as we all know, are precious and special vehicles that require special security, when in water as well as when attached to a trailer. To ensure the best of this security for your boat, you should look this model by Trimax.
It's designed to fit with all sizes of couplers, for a universal degree of security, and will provide an enhanced level of security for all sizes of couplers alike. So no matter what size of coupler you use for your boat hitch, the chances are that this hitch lock will be a perfect fit, providing with an ideal level of security. This security comes with a very easy and simple installation that presents with no hassles.
What provides this hitch lock with added security is its design that is carved out of solid hardened steel. Such a construction can't be hammered or drilled to be taken apart. The only thing that can get this lock to open is its key. With that, the unit is extremely easy to unlock, but be sure to keep them safe.
Bottom Line
If you're looking for the best hitch lock to keep your boat secure, then you need not look any further. This design ensures more security for your boat hitch than any other model. And along with the security, you will also get the ease of use. What more do we need? 
Best Combo Lock:
Master Lock Trailer Combo Pack
This is the fourth item by Master Lock on this list, and we think you get the picture. There's a lot more that Master Lock has to offer for the greatest security of your trailer, but this model definitely tops them all, hence earning a place on this list.
This unit provides with not only enhanced security but also an easy-to-use design that will serve you with nothing but convenience. All you need to do is push down the body until it is firmly locked in place and then remove the key. And just like that, your trailer is locked in with the highest level of security you can ask for.
The unit is designed to fit into most of the commonly used sizes of couplers including 1-⅞ inches, 2 inches and most of the 2-5/16 inches models. So it is likely that whatever trailer you have, this will fit right into place and provide you with the ultimate security
Bottom Line
This unit might be the last Master Lock product on the list, but it is in no way the least. Its efficiency and convenience are at par with all the other units and are sure to provide you with complete satisfaction. With this, you can rest assured that you are getting nothing less than the best. 
Editor's Pick:
AMPLock U-BRP2516
What Recent Buyers Report
Buyers report that the look of this unit ensures them about the safety of their trailer. They feel there's no way it could be compromised with drive-up hands tools as it is massive, formidable, and heavy. Many buyers recommend getting this unit as it provides a high level of protection and peace of mind in keeping your RV safe. Customer service is also worth a mention too, which many buyer's are impressed with. This is always a good selling point, in our opinion.
Why it Stands Out to Us
The AMPLock U-BRP2516 is one of the best trailer hitch locks for keeping your RV safe in long-term storage. We find it particularly impressive as it provides users with maximum reliability and complete peace of mind. It is constructed with high-quality materials and comes with a unique key that can only be used to open a particular lock.    
Bottom Line
Boasting a heavy-duty construction of ducted cast iron and stainless steel, the AMPLock possesses incredible durability. Its rotative face that resists drilling, and the considerable mass makes it almost impossible for thieves to cut it open.
Best 8mm Trailer Hitch Lock:
Trimax MAG10SC 10ft Combination Cable Lock
Trimax is known for producing some of the best trailer hitch locks and the brand has never compromised with the quality or functionality. And the same can be said for the MAG10SC model, simply the best 8mm hitch lock model on the market.
This 8mm cable lock features a braided design that provides it with extra strength, which provides formidable strength and security. And the durable weather-proof design is well-known for resisting corrosion, making this lock a long laster.
What we love about this is one, however, is that it comes with a combination lock rather than keys. Keys are easy to misplace or lose, but a combination, once memorized, is almost never forgotten. So you'll never be locked out of your own trailer. 
Bottom Line
This unit will provide you the best of the cable security that you can expect from such a model. It's designed to withstand forces and harsh conditions, and will last a very long time. With no fear of thefts and losing keys, it will provides security and convenience especially for those who regularly misplace their keys. Guilty!
Buyer's Guide
Now we look at trailer hitch locks in greater detail. Here, you'll learn exactly what a trailer hitch lock is and how to choose the best one for your RV set up. We also look at the different types of locks, and offer advice on when to realise it's time to change yours.
We also offer more tips on protecting your trailer, so it should never be stolen. And if you have any unanswered questions, there's an FAQ section so you'll know all there is to know about trailer hitch locks by the end of the post.
What is a Trailer Hitch Lock?
Hitch locks are basically U-shaped devices that works to keep your trailer safe. It's placed over the coupler which is present on the trailer's tongue. And since the lock is attached to the coupler, it prevents anyone else from attaching it to their vehicle.
They're perfect for ensuring complete safety of the towing unit, especially when your towing vehicle is decoupled from the trailer. So you no longer have to be worried about losing your valuable cargo the next time you have to park it somewhere and leave it unattended.
How to Choose a Trailer Hitch Lock
Trailer hitch locks may seem like very simple devices, but they are a lot more than that. They have multiple aspects to them that you must consider when shopping for one. If you aren't familiar, here are a few things you need to look for when considering one for your trailer.
Hitch Receiver
Different types of hitch receivers present on the trailer require different types of hitch locks. Since these devices come in a number of different sizes, it's very easy to find one that would fit your trailer.
Budget
Budget is yet another important aspect for obvious reasons. You need to ensure that the trailer hitch lock you're looking at fits within your budget while featuring a good functionality in the least.
And of course, cheaping out isn't a good idea, because cheap products are cheap for a reason. That's not to say the most expensive is the best trailer hitch, it's just that cheaply made ones are made with cheaper materials.
Convenience
Convenience plays a key role when looking at any product, and the trailer hitch lock you choose should be easy to use. If you pick a lock that is tricky to use, you will be spending most of your time wondering if you correctly locked it in place or not.
Materials
You need to ensure that the device you finally pick is made of good quality so that it can't be tampered with. It's preferable to have a unit designed out of sturdy material such as steel, aluminum, or even rubber.
When is it Time to Replace My Trailer Hitch Lock? 
If you've traveled with a trailer loaded with valuable cargo, then you must have experienced the anxiety of leaving it unattended. Fortunately, hitch locks offer an effective and reliable solution. They not only keep your trailer hitch and receiver together, but they also prevent other vehicles from connecting to your trailer.
That's why it is vital to regularly check your hitch lock to ensure that it is in tip-top condition. If it starts to rust or shows any sign of corrosion, then it's best to replace it immediately. And, if you find that somebody has tried to tamper with it and in doing so has damaged it, then it should be replaced to avoid any safety risks. 
Are Trailer Hitch Locks Universal?
Trailer hitch locks come in a variety of sizes to fit various hitch receivers. However, if you aren't sure what size would work with your trailer, you can always choose a universal lock. These units provide a dependable alternative to a custom fit and are made to fit multiple vehicle applications. They are adjustable and easy to install, as they require little or no drilling.
Tips, Tricks, and Hacks to Prevent Your Trailer From Being Stolen
Although trailer hitch locks are a great anti-theft device, there are other precautions that you can take to keep your RV safe. Read on for some tips, tricks and hacks to make sure your vehicles are super safe.
Wheel Lock
If your RV is going to be left unattended for a long period of time, then a wheel lock will be a good investment. It is similar to locks that are used on cars that are parked illegally and work as a deterrent to thieves. 
Alarms
Alarms are another method with which you can prevent your RV from being stolen. You can use alarms activated by motion sensors around your RV and place cameras outside so that you can monitor the activity outside your RV.
Make Your RV Look Occupied
Leave a light on or turn the radio on when you are away from your RV to trick people into thinking that someone is inside. An occupied RV is less likely to be a target.
GPS Devices
Installing GPS trackers on your RV also helps to protect against theft. A vehicle fitted with GPS devices can be easily recovered by authorities making it highly likely that you'd get your vehicle back if it was stolen.
Careful Parking
Make sure that you park in well-lit or busy areas. It's also best to use lights as they're the best deterrent. You can leave some security lights on or install motion-activated lights to keep the thieves away.  
Perks of Investing in a Quality Trailer Hitch Lock
The question that still stands is, why should one invest in a trailer hitch lock after all? Are these units good enough? They absolutely are.  Let us tell you a few perks on investing in a good hitch lock.
The main and the most obvious advantage of these units is that they prevent your trailer from being stolen.


If someone was to look at your trailer with the intention of theft, then the sight of a lock would be sure to deter them.


They provide safety for your unit at a low cost.


They are very convenient to use and provide the best of functionality.


They are small and easily portable.
People Also Ask - Trailer Hitch Locks FAQs
Types of Trailer Hitch Locks - What Are They?
There are three types of hitch locks that you may find. These differ in the parts of the trailer that they lock. The three locks are as follows
Coupler Lock
These are the most commonly used and are used when the trailer is not hitched to the vehicle. These feature a U-shaped design that connects to the coupler of the trailer. Since the units occupy space, no other vehicle can be hitched to the trailer.
Receiver Hitch Lock
These units are used to secure the connection between a trailer and the vehicle. It attaches at the site of fastener hole which is present at the towing vehicle's receiver. Once this unit has been set in place, no one can unhitch the vehicle from the trailer
Chock Lock
A chock lock is very similar to a tire lock that is used in vehicles to prevent them from moving. These devices function in the exact same way and are attached to the wheels on your trailer. Since the wheels are now unable to move, no one can steal your trailer from where it is parked.
How Does a Trailer Hitch Lock Work?
Trailer hitch locks are of multiple types and all work in different ways. They attach to different sites of the unit and impair different functions that prevent the trailer from being stolen. Some prevent the trailer from being hitched to a device, while others prevent them from being unhitched from the connected vehicle. Others, simply, function to prevent the trailer wheels from moving, rendering it to be stuck in one place.
How to Lock a Trailer Hitch
Using these locks is pretty easy. It's a U-shaped device that you put around the coupler on your hitch. All you need to do is slide it down as far as it goes. Once it's fit into place, give it a good tug to check if it is locked in or not. The two ends of the unit may or may not stick out on the other end, depending on the coupler being used. 
What Size Lock For a Trailer Hitch?
Before shopping for a lock for your trailer hitch, you'll need to find your hitch class. Typically hitches range from Class I to Class V. One thing to remember is that not all hitch locks will work with up to Class V hitches. Usually, trailer locks are either ½-inch or ⅝-inch pins. ½-inch pins are generally used in Class II hitches, while ⅝-inch pins are used with Class III to Class V hitches.
Can You Tow With a Hitch Lock?
A hitch lock is designed to prevent theft when the RV or trailer is stationery. It can also be used when your trailer is connected to a car to prevent anyone from detaching the trailer from the hitch and towing it away.
What Do You Do if You Lose the Keys to Your Hitch Lock?
It can be quite unfortunate to lose the keys to your trailer hitch lock, but of curse it happens. We're human after all.
But fear not, if you know the key number, you can ask the manufacturer of the lock to send you a replacement. Or you can take your trailer to a locksmith as this will save you from cutting and grinding.
Which Type of Trailer Hitch Lock is the Most Secure?
There are two types of hitch locks - receiver-style hitch locks and coupler hitch locks. Receiver style hitch locks are designed to keep your trailer from being stolen when it's hitched. They're very difficult to pull out when your trailer is hitched, but they become ineffective once your trailer is unhitched.  
Coupler hitch locks, on the other hand, protect your trailer when it's sitting in your driveway unhitched. They're shaped to fit over the coupler, making it very difficult for a person to hook the trailer to their vehicle. Therefore, if you plan to store your trailer in your driveway, the coupler hitch lock is the safer option. But if you're going to be traveling with your trailer frequently, then it's best to invest in a receiver-style hitch lock. 
How to Keep My Trailer Hitch Lock in Optimal Condition 
Generally, trailer hitch locks require very little care to keep them in optimal condition. However, you should read the user manual carefully and follow the maintenance instructions provided to ensure your hitch lock's long life. And, in order to prevent it from seizing, you should move the hitch of the trailer lock now and then if it is in long-term storage. 
How to Unlock/Remove a Trailer Hitch Lock
Removing your hitch lock is just as easy as it is to set it in. Just put the key in the vicinity provided, and give it a twist. Then, just pull the U-shaped component out of the lock. Your coupler is now free to be connected with a vehicle.
Do You Really Need a Trailer Hitch Lock?
If you are someone who often finds themselves towing away valuable cargo, and having to leave it unattended, then yes, you do need a trailer hitch lock. You may have never had your trailer stolen before, but that doesn't mean it can't happen. And we all know what they say, better safe than sorry.
Best Trailer Hitch Locks - Securing Your Peace of Mind
Safety of your trailer has to be your number one concern, and nothing else provides you with better security than trailer hitch locks. Just look for the right features and pick what you think is the best for your unit. And you can bid farewell to all your security concerns while leaving your trailer unattended.
There are many different trailer hitch locks available on the market, so it can be difficult to decide which one is right for you. In this blog post, we reviewed the best trailer hitch locks available and hopefully helped you narrow down the right one for your needs!
We hope that you found this blog post helpful and that you will be able to find the best trailer hitch lock for your needs! Thanks for reading and happy travelling!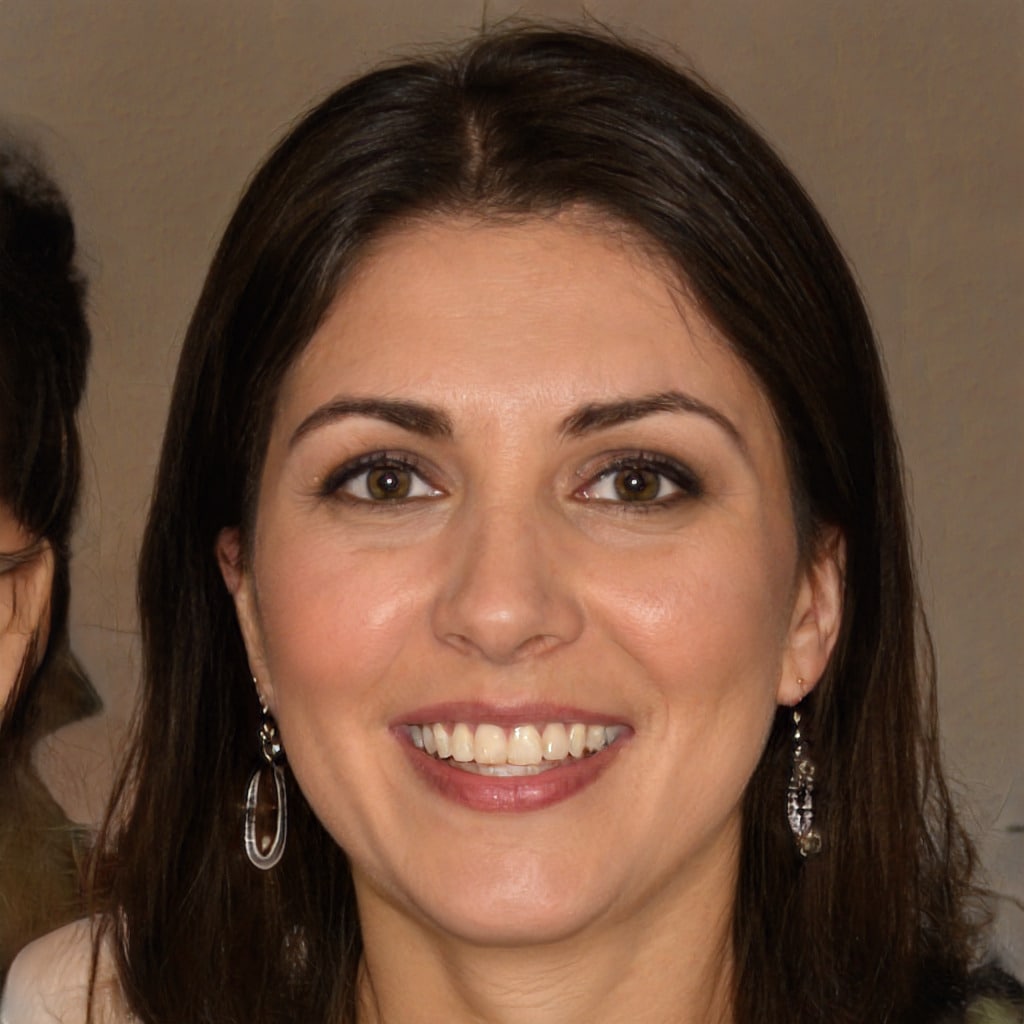 Hello, fellow wanderers! I'm Alyssia. Since 2008, my husband and I have called an RV our home, journeying through life one mile at a time. Our nomadic lifestyle has led us to over 70 countries, each with their unique tales that have shaped our own.
I share our stories and insights right here, hoping to inspire and guide you in your own adventures. Expect tips on RV living, our favorite camping spots, breathtaking hiking trails, and the joys and challenges of an ever-changing view from our window. Alongside, you'll also find practical advice on outdoorsy stuff, designed to equip you for any journey. Join us as we continue to explore the vast, beautiful world on wheels!