Looking for some replacement RV headlights? They make such a difference to the aesthetics, and more importantly to the safety of your RV too.
When you're driving your RV at night, the first thing you need is your headlights, and is often overlooked. But the thing is they grow dim over time and as the innovation of headlights grows, it means you will have such an improvement if you replace them.
If you're looking for some new RV headlights, you're in the right place. Considering all types of headlights we've reviewed some of the best on the market, so you don't have to waste time searching around the Internet.
After the review, we have our buyer's guide, where we take a closer look at headlights in general. You'll learn of the pros and cons of investing in a good set of new headlights, and more about RV specific headlights and the different types and sizes available.
We've also included a guide and video on how to install some headlights, and a step-by-step guide on how to convert your old lights to LED headlights, so you should be able to save some money on hiring a professional for installation. 
There's an FAQ section on everything RV headlights, so you'll know all there is to know by the end of the article. If you prefer, you can skip over the reviews and get to the RV Headlights Buyer's Guide by clicking the link...
Review of the Best RV Headlights
One of the most important sections in our article is the actual review of all the best products that are currently on the market. The following section will discuss in more detail the various pros, cons and features of these products.
Best Overall RV Headlights:
 HELLA 002395301
This bulb in this set of RV headlights is your standard halogen bulb that comes with most other RV's and cars. This modern headlight technology can provide you with a 50% more powerful low beam and 25% more powerful high beam. It has an aluminum case reflector that works to make the light far brighter and whiter than those older models of halogen light. Along with this they come with a one year warranty.
Bottom Line
Halogen headlights are probably some of the strongest and widely used headlights currently on the market. However, these updated models are 50% brighter when using low beam and 25% brighter when on high beam, a vast improvement from older models. This improvement is partly due to the aluminum casing that helps reflect the light back more efficiently.
The product also has a one year warranty, these lights are probably the most durable so you shouldn't need to use that warranty. The only downside is that these headlights are fairly basic and don't offer a lot other than navigating in the dark.
KASLIGHT 4pcs 4x6 LED Headlights
The LED headlights have been growing in demand rapidly over the past 5-10 years. This is mainly because they last a long time, they're more efficient and can be crafted into different shapes other than just a bulb.
These lights are proven to reduce accidents on the road thanks their ultra bright LED chips and durable aluminum shells. These LED lights will last you up to 50,000 hours and have a color temperature of 6000 K which is extremely bright for LED lights. Along with being bright, these lights are also waterproof and far more durable than HID kits.
Bottom Line
These LED lights are some of the most popular currently on the market. They last around 50,000 hours which is far more than any other type of RV headlights. This efficiency is also matched with being waterproof, this is expected from any headlight. This headlight is also rated at 6000 Kelvin which is on the higher end of the brightness scale, the whiter/brighter the better. The only downside that comes with this product is that LED lights are usually expensive.
Best for the Money:
 Xprite 45 Watt 4x6" LED Headlight
This pack of four LED headlights are far more efficient than the basic halogen headlights and can be used not only as RV headlights but spotlights and reversing lights. They boast a 50,000 hour lifespan and have plenty of different protections against dust, water, and rough driving.
These lights emit 4200 lumens on low beam and 2500 lumens on a high beam. The casts are made from high end aluminum for strength and durability. They have a slotted design for effective heat dissipation and a breathing hole to release any moisture.
Bottom Line
Having LED headlights is a huge benefit, they've got a long lifespan and provide a bright alternative to less efficient HID or Xenon lights. They're surrounded by die-cast aluminum which helps to reflect the light to make it brighter, as well as acting as a strong protective case.
Speaking of protection, this headlight has great protection against overheating and moisture. The only problem is that this brand of LED lights won't provide you with the same brightness as previously mentioned brands.
4. 4Pcs 60W Philips Chips
These four LED headlights are easy to install and require only a screwdriver. For RV headlights, they provide you with a bright experience at around 6500 lumens on low beam and 3800 on high beam which is one of the highest ratings on this list.
The 0.1 inch ribbed back is effective in dispersing heat, this was also along with the die-cast aluminum material that helped make the lights more reflective and durable. There is also a moisture protector built-in so that moisture doesn't build up in the lamp. These lights are compatible with 99% of vehicles out there so you won't need to worry about installation.
Bottom Line
These headlights are easy to install and won't take longer than 10 minutes to quickly put them in and test them out. These are also some of the brightest LED headlights currently on the market. Because of the brightness and aluminum reflective casing, these lights also create a significant amount of heat which is dispersed fairly easily through the ribbed back which provides the heat somewhere to exit and for cool air to enter.
The casing is also made to last and will survive any rough road trip. The only downside to LED lights are that they're expensive, another thing for this product is that the moisture can build up easily if you haven't installed it properly.
5. TURBOSII DOT Approved 4X6 LED Headlights
These high performance LED RV headlights come in a pack of four. The headlights contain 15 high intensity 3W LED bulbs that will help you navigate during any weather or time of day. These headlights are sealed, waterproof and durable enough to survive any situation. These high performance LED lights are leagues ahead of their halogen counterparts.
These lights should last 50,000 hours if installed properly. They're also easily installed on 99% of modern vehicles and should work on any RV on the market. If you run into some trouble, you'll be covered with a full years warranty. The casing is one of the strongest on the market and should have plenty to offer in terms of protection against the elements.
Bottom Line
Like most LED headlights they've got a long lasting 50,000 hours ahead of them before they'll need to be changed. These special lights are high-intensity which makes them brighter and far more effective in navigating through bad weather and darkness.
They'll almost certainly fit any RV on the market currently another benefit would be the one year warranty. One downside is that the plastic on the headlights can crack if you're on a bumpy road or track. Another downside would be that moisture can easily find its way into the casing.
6. LX Light (4pcs) Dot Approved 4x6 inch LED Headlights
These four piece LED headlights are some of the easiest headlights to install on your RV. Their patented design will prevent fogging and moisture from entering the inside. The 15 bright LED lights can offer 4200 lumens on high beam and 2500 lumens on a low beam.
They've even gone as far as stating they're 50% brighter than your standard halogen headlights. The breathing hole that's built into the lights allows for moisture to easily escape through this hole. They're also DOT approved meaning they're legal to use and won't be harmful to other drivers if used responsibly.
Bottom Line
There are all the same benefits of LED lights when you get these headlights, they last longer than most other kinds at around 50,000 hours. These lights are also moisture proof thanks to the small escape hole built-in. They're bright but the lumen rate could be increased to match that of other brands.
There seems to be some debate over their legality in the US, but they're 100% legal. Some law enforcement officers will stop you to check, but if you show them the right documents, everything should be fine.
7. SYLVANIA H6024 Headlights
These halogen RV headlights will provide you with extra clarity when navigating through the darkness or poor weather conditions like fog or rain. These high-performance bulbs will provide the best vision on all areas of the road ahead of you. These bulbs are robust and can survive the harshest of journeys in any element.
It's safe to say that this brand of headlight has been a trusted manufacturer for almost 100 years since the creation of the car so you can trust these lights in your RV. The waterproof and sealed casing will provide the best protection against anything that might damage the bulb. These casings are even more protective than those used by LED headlights.
Bottom Line
This type of headlight is one of the most robust and durable headlights you can find on the market. They'll be able to provide extra clarity on the road compared to your previous bulbs and that's a fact. They come from a trusted brand that's been operating for over 100 years. The sealed casing provides a waterproof and dust-proof protection.
The only downsides to this product are that they're becoming unpopular and replaced with LED lights. They also don't last as long and need changing more regularly. They might be durable but their life expectancy just isn't the same as an LED headlight.
8. 4PCS Partsam 4x6 LED Headlights
The four piece LED RV headlights will help with your visibility in all situations whether that be in poor weather conditions or just driving throughout the night. The high beam offers 5600 lumens while the low beam offers 2500 lumens per bulb.
The headlights consist of 15 bright 3W LED chips made from a durable aluminum shell body which offers decent protection from the elements and those rusty drivers. The lights are also waterproof with an IP67 rating. The color temperature sits at 6000 K making these lights fairly white. Just like most other LED lights they've got a life expectancy of 50,000 hours.
Bottom Line
This strong and durable LED headlight pack is protected by the die-cast aluminum shell that protects your lights from crazy driving, overheating, and moisture. The die cast shell is waterproof with an IP67 rating. The brightness rating also sits at around 6000 K which is extremely white lights, this is great for any headlight and should always be around this area.
Like all LEDs they should last around 50,000 hours. The only downside to these headlights are that the high beam and low beam aren't as strong as the other headlights previously mentioned on the list.
Buyer's Guide
Now let's take a closer look at headlights. Here you'll learn of the benefits of investing in a good set of new headlights, and more about RV specific headlights.
You'll learn about the different sizes for RV headlights, and also the different features that make the best ones stand out. We also look at and compare the different types of headlights you ca get for your RV, so you'll be able to make an educated decision before buying some.
We've also included a guide video on how to install some headlights, and a step-by-step guide on how to convert your headlights to LED headlights, so you should be able to save some money on installation...
Benefits of Investing in a Great Set of RV Headlights 
There are various benefits of having a great set of RV headlights. You should always take into consideration how important headlights actually are for all the situations you'll need them in. The following section will discuss these benefits in more detail.
Visibility in the Dark
The simple function of headlights is to allow you to see during night time or early mornings. A decent pair of headlights will allow you to navigate during any time and make your journey far easier and less stressful being able to see.
Easier to Navigate Through Fog
Just like the previous pointer, another use for a great pair of headlights is that they make it easier to navigate through thick fog. We all know the struggle of having to blindly drive through fog with some of the weakest lights you've ever used, it's at this point most people realize they need an upgrade.
Will Save Time
One of the biggest benefits is that they allow you to travel at any time throughout the day in any climate or weather. Being able to drive at any time is a huge benefit  that you can easily make up for lost time or just cut your trip in half by driving throughout the night when there's less traffic.
Are RV Headlights Universal?
RV headlights are not universal. Every vehicle consists of different lights, requiring different types of bulbs. Each model has its own requirements for bulb fittings that could vary from model to model. Fittings mean different shapes and size of the bulb, depending on the make of the vehicle and the base of the bulb. 
What Size RV Headlights Do I Need?
There are different ways to tell the right size of RV headlights you need. One way is to park the RV on a flat surface and point the headlight on the wall. 
The top of the low beam occurring on the wall needs to be at or a little below the height of the middle of the headlight lens for the majority of the RVs. The light pattern needs to be higher on the right side to brighten up the road signs and lower on the right side to protect other drivers from blindsiding. This way, you will have the right idea about the right size for your vehicle.
What to Look For When Buying RV Headlights
RV headlights provide great ease to RV owners at night, but several features make these products great. These include:
Lifespan
Most RV headlights last between 30,000 and 50,000 hours when compared to halogen lights. RV headlights that work for 50,000 hours last for six years but are really difficult to find. Those working for 30,000 hours last for about three years are more popular due to their cooling fan or chip in the assembly.
Adaptability
This is one of the important features as your chosen model should appropriately fit in your RV. For this, you need to check the manual that comes with the headlight. Always make sure the LED light you are going to purchase will fit in correctly.
Colors
The higher the rating, the cooler the color. The brightest light colors will be visible through a good distance on the road and brighten the nearby area. LED colors are measured in nanometers, while white color is measured in kelvin.
Intensity and Strength
A light's intensity and strength are measured in lumens. To know the distance that a particular model will cover, you must know the lumens. The higher the lumens, the more the distance illuminated by the LED lights.
Warranty
Another important feature to consider is the warranty being offered by a model. Most brands offer two-year warranties to the users. Some may also offer technical support, so do your research before purchasing headlights.
Pros and Cons of LED Headlights on an RV
Many users convert their RV headlights to LED on their RV. While there are tons of benefits for that, there are drawbacks as well. Have a look:
Pros
Here are some reasons why these LED lights are worth purchasing:
Low Maintenance
LED headlights decrease the need to replace failed lamps and provide users with significant savings. 
LEDs turn on instantly despite cold weather. They are also highly efficient. White LEDs exceed the performances of incandescent and a few fluorescent lights, with 25 efficacies of 25 IM/W.
There is a broad range of color options available in LED headlights. These colors are also known to be brilliant and saturated. RGB modules offer a much broader gamut of colors which white LEDs or other typical white light sources do not offer. This also helps RVs in backlighting liquid-crystal displays (LCDs).
Disadvantages
There are some drawbacks that you can expect with LED headlights, too. These include:
LED headlights with a longer lifespan are typically very sturdy. They are known to last for more than 11 years, which is a misleading figure. In reality, the life and performance of LEDs decrease with time due to different factors.
LED lights do not heat up, which makes them incapable of melting ice, snow, and anything that could make lenses sleet during the colder months.
Types of Headlights
There are quite a few various types of headlights used in RVs that have a few minor differences and alterations. The following section will discuss the different kinds.
Standard Headlights
The most widely used pair of headlights and are just your box standard. They're described as a forward facing bulb within a reflective box. They're mostly known as halogen lights and are the most popular type of headlight on the market. This same design has been used for the past 100 years.
Projector Beam Headlights
These headlights are fairly similar to those halogen headlights. However, they feature a rear-facing bulb that illuminates the reflective case of the headlight which then creates a brighter beam of light.
Laser Headlights
This laser technology is the next big leap in headlight technology. The way this headlight works is by using a laser to create a gas that then produces photons which is similar to how the HID lights work. These headlights allow for various designs and shapes to be made, far more than LED lights, which makes them more versatile. They emit 1000 times the energy at a small cost.
Halo Headlights
Halo Headlights are the most beautifully designed headlights on the market as they surround a projector beam with a halo of light, gives off the look that the RV or car has bright eyes shining out. They're mainly used in more high-brow vehicles.
LED Headlights
These are some of the most energy efficient on the market. They're also some of the latest and most popular currently selling as they can be crafted into various shapes like you see on new model cars. These lights also last longer than any other out there.
HID Headlights
This stands for High Intensity Discharge. These lights are some of the best for visibility at night or during poor weather. They use a gas called Xenon which allows it to glow so brightly. You'll recognize them mainly from all those times other drivers have almost blinded you with a bright blue or white headlight, that'll most likely be a Xenon headlight.
How to Install RV Headlights
There are a few steps to take in order to install your new headlights. If you go ahead and follow our advice you should do just fine. You'll need a few tools before doing this, make sure you have a square bit and an electric screwdriver. Start by unscrewing the headlights that are currently installed by opening up your bonnet.
There should be three screws for each headlight, two at either side and one beneath the headlight. You simply take these out along with the headlight and disconnect any wires along with it. You then just put the new headlights in and reconnect the RV wires back up to the new headlights. You'll then want to test them out to make sure they work.
If you want to see a more detailed video, please follow this link:
Conclusion
There are plenty of options when choosing your next headlights, you'd never expect to have such variety. However, it's important you choose the right lights for you and the way you travel, there are plenty of benefits and just as many downsides that come with each type of light. We hope that our lineup and research has helped you in your decision.
People Also Ask
An important section for many readers is the FAQ section of our article. We have compiled all of the most commonly asked questions and answered them the best we can. We hope this helps.
How Do I Convert My RV Headlights to LED?
To convert your RV headlights to LED, here's what you should do:
Remove the cover on the fluorescent light and then remove the bulbs.


Access the wires to the ballast. The lights are low profile, so the ballast is easily accessed underneath the ballast's cover. Simply squeeze the ballast cover, and it will dropdown.


Using your multimeter, identify the ground EMA hot lead and the switched side of the power switch. Make sure your power switch is in the off position.


After identification of the wires, cut them both.


Then strip about ½ to ¾ of an inch of insulation off the end of each wire.


LED lights come in one continuous strip that can be cut about every three inches. Hold your lights up to the fixtures to measure the correct length for your particular light or use a tape measure.


Then connect the LED strip connector to the light strip.


After connection, turn the power on and touch the hot and cold lead to the power.


Then install silicone caps on the end of the strip connector without the wires. Peel off the backing tape of the strip connector and slide the end cap over the end of the light strip.


Using the wire nuts, connect the hot leads to the incoming switched power and black leads to the ground.


Before permanently fixing them, make sure to check again if they work properly.
How Long Do RV Headlights Last?
Generally, RV headlights are designed to last for about 30,000 hours (three years) before they need to be replaced.
Is it Worth it to Convert My RV Headlights to LED?
Yes, the conversion from standard headlights to LED is absolutely worth it. They provide greater visibility, more brightness, and reveal more of the road and nearby surroundings to you. The vehicles coming from the opposite side will also be able to see you from a far distance. 
LEDs are energy-efficient and last longer. They also come in refreshing colors. This all means less stress on the vehicle's battery and low cost spent on replacement lights.
Why Are RV Headlights Never Bright Enough?
There are several reasons why your RV headlights are never bright enough. Either it is due to a lack of voltage in the circuit, or you have the wrong size bulb. Another reason could be that the lens of the headlight is oxidized or blurred. 
What is Better, LED or HID Headlights?
To answer this question we would need to provide you with the various pros and cons and allow you to decide yourself. There's no clear answer here on which variation is better. The LED headlight will last you a lot longer than any other light, they're also crafted in a far nicer looking way than any other type.
However, this doesn't always matter, they're there for visibility not how nice they look. HID headlights will give you the best visibility when driving at night or during bad weather. However, you can easily blind other drivers if not used carefully and will run out faster.
What is the Best Color For Headlights?
You'll want your headlights to emit a color that's as white as possible. Any bulb with a Kelvin rating of around 4000 k for Halogen bulbs or 5000 K for HID/Xenon bulbs are the whitest.
Are LED Headlights Brighter Than Xenon?
Xenon bulbs are usually the brightest and provide the best visibility because of the Xenon gas that it uses. LED lights aren't the brightest out of the two. However, they're the longest lasting lights on the market and the most popular. Xenon lights are also far more fragile than any other type, meaning they'll break easily.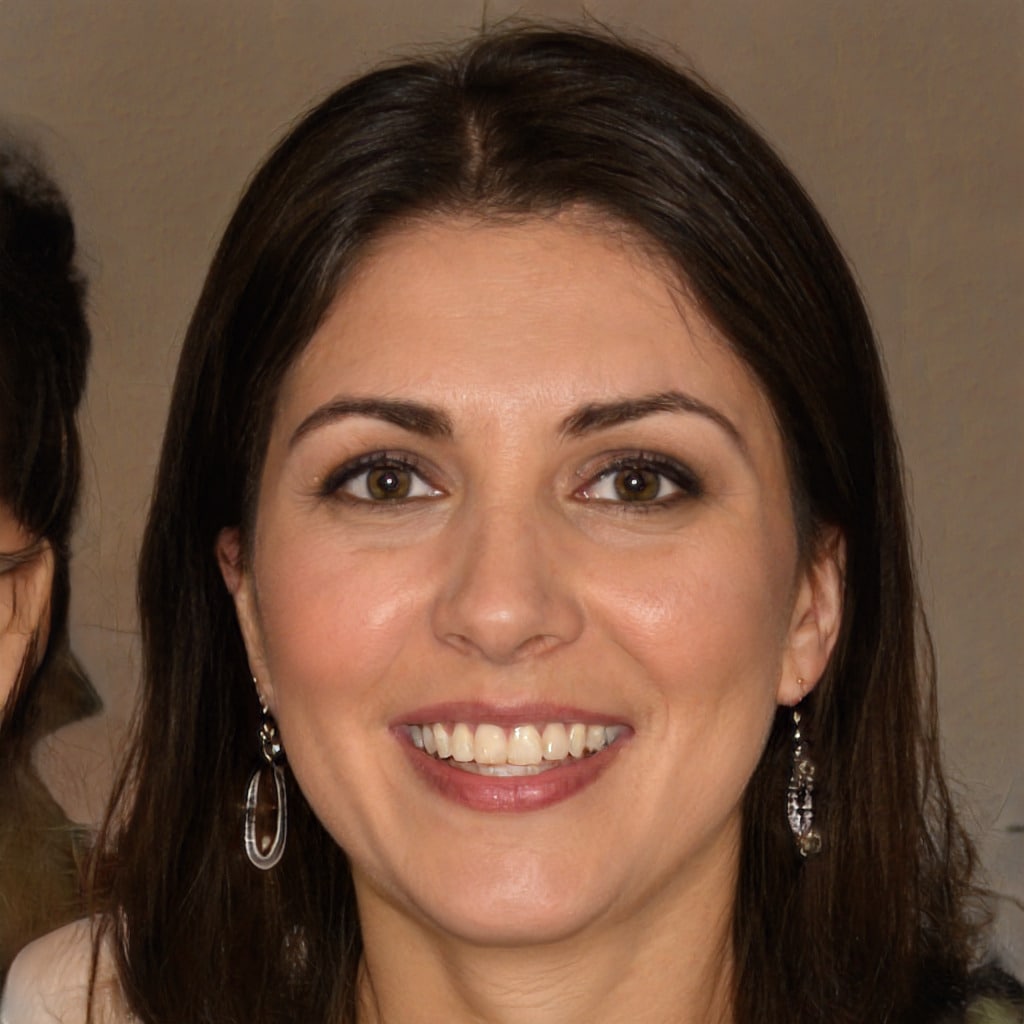 Hello, fellow wanderers! I'm Alyssia. Since 2008, my husband and I have called an RV our home, journeying through life one mile at a time. Our nomadic lifestyle has led us to over 70 countries, each with their unique tales that have shaped our own.
I share our stories and insights right here, hoping to inspire and guide you in your own adventures. Expect tips on RV living, our favorite camping spots, breathtaking hiking trails, and the joys and challenges of an ever-changing view from our window. Alongside, you'll also find practical advice on outdoorsy stuff, designed to equip you for any journey. Join us as we continue to explore the vast, beautiful world on wheels!