The Best RV Ladders
An RV ladder is an essential piece of equipment. How many times have you needed a set while out on a road trip? Countless times, no doubt, because getting on your roof is a common occurrence while camping. 
Sure enough, some motorhomes have some fixed on the back, which is really handy, but for those of you that don't a set of ladders for your RV is essential. And even if you have some attached to your motorhome, what about the times when you need a set for something else?
The benefits of carrying an RV ladder exceed any con that might arise, and with telescopic ladders folding up to take up little room, there's pretty much no reason not to have a set with you on every journey.
There are many types of RV ladders, and even more uses for them, so whether you want a telescopic, folding, or bunk ladders, we have reviewed them and we bring you what we believe to be the best in the market.
After the review we have included a buyer's guide where we look at RV ladders in greater detail. We discuss the main features to look out for and what aspects you should consider when shopping for some. We also look at the different types of ladders available and explain what they're best used for.
If you prefer, you can jump straight to the RV Ladders Buyer's Guide by clicking the link...
Review of the Best RV Ladders
There are a plethora of RV ladders available in the market. To save you time, we have reviewed some of the top products below:
Best Overall RV Ladder:
Xtend & Climb 770P, 12.5 ft
What Recent Buyers Report
Buyers are very happy with this RV ladder as it has exceptional safety features. As compared to other ladders, this product locks at each individual rung. Extending it is also very easy. Buyers heard a distinct sound when the green locking levers fall into the locking position, thus signaling them that it is safe to climb. Similarly, retracting this ladder is also very safe and does not harm the hands in any way.   
Why it Stands Out to Us
We are very impressed with the construction and safety features of this product. Its red-green tab indicators inform the users when it is safe to climb, while the no-pinch closure system ensures that the safety of the user's hands. In addition, this ladder can be locked into place by foot, which makes the task much easier. 
Who Will Use This Most
This Xtend & Climb is perfect for anyone who does not want the hassle of lugging a heavy extension ladder around. It can easily adjust to whatever height is needed, so whether you want to change the bulb of your living room or adjust your awning, this product is useful for every do-it-yourselfer.
Bottom Line
These ladders are ideal for those hard-to-reach places where it is difficult to work with a traditional extension ladder. Their high portability makes them easier to carry around. Its many safety features such as angled thumb release mechanism, nonslip end caps, yellow padded side sections, and no-pinch closure system make it one of the best and safest products in the market. 
Ohuhu 12.5 FT Aluminum Telescopic Ladder
What Recent Buyers Report
Buyers have found this to be an amazing product. Some have even called it a home owner's best friend. They love the fact that this product also makes it very easy to reach jobs on the roof of an RV. It saves a lot of space when it is not in use. They particularly find the one-button retraction system highly convenient.
Why it Stands Out to Us
This is a fantastic set of RV ladders that are durable, convenient, and easy to use. You can adjust the height according to your needs and then lock the pins to ensure that it stays firmly in place. After you have finished your work for the day, you can easily retract it just by pressing two thumb buttons. Stability on this ladder is further enhanced by 12 extra-wide steps.
Who Will Use This Most
Designed and tested to provide ultimate safety and compliance with high quality standards make this a versatile and sturdy product. Every do-it-yourselfer will find it the perfect tool to help them repair the roof, clean the windows, or store the kayaks on top of the RV roof. It is portable, and its strong rungs can support weight up to 330 lbs.
Bottom Line
This Ohuhu ladder comes with multiple safety features, including an intelligent extend and lock mechanism, extra-wide steps, and non-slip end caps. It is a lightweight and highly portable product that extends up to 3.8 meters, which makes it perfect for a DIY enthusiast. It comes with a 30-day money-back guarantee and a 12-month replacement warranty, which ensures customer peace of mind.   
Best RV Ladders for the Money:
WolfWise 15.5FT Aluminum Telescoping Ladder
What Recent Buyers Report
Buyers have found this product to be the best thing ever with regards to ladders. It is easy to extend and retract and does not feel like it's going to topple over. It has a sturdy feel, and it fits in narrow closets very easily. Many buyers are thankful for its lightweight feature, as carrying it does not hurt their backs.
Why it Stands Out to Us
WolfWise has been producing quality products for many years. Their dependable and lightweight RV ladders are not just perfect for indoor use but are also ideal for outdoor uses. You can take them with you on cross country camping and enjoy easy access to the roof of your RV. Not only are their ladders sturdy and useful, but their customer service is also exceptional. They go the extra mile in order to make sure that their customers are 100% satisfied.
Who Will Use This Most
If you have limited storage space or want to travel with a durable, telescopic ladder, then this product is just right for you. These ladders are a convenient solution for both do-it-yourself home customers and commercial contractors. It comes with a heavy-duty strap that allows for easy transport. Moreover, the independent locks feature allows users to adjust the height as per specific requirements.
Bottom Line
The WolfWise telescoping ladder is a handy product that will satisfy contractors and home users alike. Each step is designed to open and close safely with no chance of finger injury. It is strong, durable, and lightweight and adjusts in an increment of one foot that makes it perfect for changing light bulbs or roof camping on the top of your RV.
Best RV Bunk Ladder:
Stromberg Carlson LA-460B 60" Black Bunk Ladder
What Recent Buyers Report
RV owners, who were looking for a better bunk ladder than the one that came with their RV have found this product very safe and useful. Even their three or four-year-old children can easily climb the rungs of this ladder as they are wide, have good spacing, and are padded, which makes it much more comfortable to climb without shoes. Mothers have also found this product very convenient because now they can get a fitted sheet on the top bunk without any difficulty.
Why it Stands Out to Us
This 60-inch bunk ladder with padded rungs is perfect for RVs. You can easily cut it down to your required size with the help of a tubing cutter. It can attach it to the bunk beds in two ways – either you can simply hook it over the edge of the bunk or use the aluminum brackets. This is a very sturdy product and can be stored easily when not in use.  
Who Will Use This Most
This ladder is perfect for anyone who is looking for a good quality bunk ladder. It can be easily reduced to the height required, thus making it ideal for all mobile homes. You can remove the rubber feet, cut the aluminum legs according to your preferred height, and pop the feet back on.
Bottom Line
This product works great as a camper bunk ladder. Its aluminum construction makes it a sturdy and safe product. It is a five-foot ladder which can be adjusted easily, thus making it perfect for all RV owners. With this bunk ladder, children can safely climb up and down the top bunks.
Best RV Folding Ladder:
Little Giant 13-Foot Velocity Multi-Use Ladder
What Recent Buyers Report
Buyers have found this to be an amazing product, which has made them feel good about themselves. They claim that if you are a novice and don't know much about ladders, then you can buy this ladder without any further research. It feels very solid, can extend to several handy positions, and extends all the way to 17 feet, thus making it perfect for various jobs.  
Why it Stands Out to Us
The multi-purpose ladders from Little Giant are some of the best products in the market. They are highly suitable for both commercial and residential use. Constructed with tough aluminum, these ladders are able to hold a maximum weight of 300 lbs. we are also particularly impressed with its stability and eased of use.
Who Will Use This Most
This Velocity multi-purpose ladder comes with 16 different configurations that make it ideal for various uses. These include A-frame, extension, scaffold, 90-degree, a staircase ladder, and much more. Its wide-flared legs and dual-pin hinge ensures its steadiness in all positions and setups. Its various innovative features such as Rapid Lock adjusters, Tip and Glide wheels, and 16 unique configurations make it highly popular among all ladder users.
Bottom Line
This Little Giant RV ladder allows you to work more with less effort. It is durable, lightweight, and extremely versatile, which makes it perfect for any task at home or out when you are camping. It's large and easy to use Palm Buttons make it easier to open and close the ladder quickly. You cannot go wrong with this versatile and safe ladder.
Best Telescoping RV Ladder:
Telescoping Ladder 12.5 FT Extension
What Recent Buyers Report
Some buyers were skeptical at first when buying this product because, according to them, all telescoping ladders look alike. However, once they have used this set, they were glad that they choose this particular brand. It is lightweight, sturdy, and highly economical as compared to other telescoping ladders.  
Why it Stands Out to Us
The Telescoping ladder is one of the most user-friendly models which has been designed while keeping user safety and convenience in mind. It is both easy to store and easy to use. The innovative hydraulic system ensures safe and slow retraction, thus ensuring that nothing gets stuck in between the rungs. 
Who Will Use This Most
This adjustable, collapsible ladder is constructed with high-quality aluminum alloy, which ensures that this product will stay with you for many years. The extra-wide steps, non-slip traction feet, and the ability to hold a maximum weight of 330 pounds are perfect for anyone who is looking for a safe and stable climbing experience.
Bottom Line
The Telescoping ladder is a safe and versatile ladder that complies with European safety standards. It extends from 3.3 feet to 12.5 feet with just the push of a button. This is a great model for various jobs, including painting, changing light bulbs, accessing the roof of your RV, etc. 
Best RV Step Ladder:
Telesteps 700FLD 7 ft Double Sided Folding Step Ladder
What Recent Buyers Report
People who own RVs, fifth wheels, or other mobile homes have found this particularly handy as it is a tall ladder, which allows them to clean the windows or access the roof of their RV very easily. Moreover, it folds up small making it easier to store in a small place. Buyers had also found the double-side feature of this ladder particularly useful when they needed a different angle to finish a job.
Why it Stands Out to Us
We find this RV step ladder to be a lightweight product that can support a maximum weight of 250 pounds. This is a high-quality foldable ladder that opens and closes from side to side. The best thing about this ladder, aside from its height, is that it can be used by two people at the same time, which can make carrying out some jobs very easy.
Who Will Use This Most
The Telesteps double-sided folding ladder is by far one of the well-constructed and reliable folding ladders to choose from. It is a tested product that is compliant with OSHA standards. This ladder is perfect for RV owners who want easy access to their roof or who want to reach the top of the slides to clear stick, etc.
Bottom Line
If you want a 100% safe product, then you should consider this Telesteps ladder. It weighs only 23 pounds, which makes it easy to carry it around. It closes to a size of 4x4 post, which makes it very easy to store it in the front storage area of an RV. 
Best Lightweight Ladder:
Stromberg Carlson 0139.2100 Universal Exterior RV Ladder
What Recent Buyers Report
Buyers were attracted to this RV ladder because of its bargain price, but once they installed it in their RV, they found it to be a safe and sturdy product. Although they found the cutting, drilling, cutting, and mounting quite challenging, they were extremely satisfied with the end result.
Why it Stands Out to Us
The best thing about this ladder is that it provides great value for money. It is a well-made, sturdy, and attractive product that can fit a number of RVs and motorhomes. The screws provided have good holding power. Once installed, it will move neither strain the mounting points.
Who Will Use This Most
This Stromberg Carlson ladder is a perfect product whether you want to do maintenance work on the roof or just hang your chairs on the ladder when you travel to the next campsite. It can be cut to fit various requirements, which makes it very popular among RV owners. Moreover, it is an economical product that will fit everyone's budget.
Bottom Line
This versatile ladder from Stromberg Carlson is an economical and convenient solution for most RV owners. It can be cut to fit your required size and can fit the rear of most RVs. With this ladder, you not only get convenience but strength and stability as well. 
Buyer's Guide
Now for the buyer's guide. Here we look at RV ladders and discuss the main features to look out for and the different types you can get. We explain the things you should consider before getting some, and if there are any unanswered questions, we've included an FAQ section on all things RV ladders.
What Are The Benefits of Having an RV Ladder With You on the Road?
A ladder is a very handy tool to have on your RV. It not only allows you to reach all those difficult places, but it also has the following advantages: 
Cleaning the RV Roof
RV ladders come in handy when you need access to your RV roof for cleaning. Roof cleaning can be quiet a tedious job, and without a ladder, it could become almost impossible.
An RV roof can get dirty very quickly, and keeping it free from mud and dust is vital. When you have a ladder with you on the road, you can easily climb up on top to carry out periodic checks. RV roofs are made up of rubber or fiberglass, and cleaning them requires special care. You cannot use pressure wash on them as it could cause damage. Thus, it is clear that keeping the RV roof free from dirt is not possible without a ladder. 
Helps to Fix Various Things
Ladders are also very useful when it comes to fixing a part of your RV that is hard to reach. For example, your awning may need fixing, or it may not be working properly due to high winds. At such a time, you do not want to regret having a ladder with you on the campsite or boondocking.
Easy Storage Rack Access
If you have a storage rack, you will need a ladder to access it properly. Some people store bicycles or kayaks on the top, and having a ladder will help you work efficiently.
How Do I Choose a Ladder For My RV?
When choosing a ladder that will best suit your needs, you need to keep the following features in mind:
Material
The first thing to consider is what the RV ladder is made up of. Although aluminum is by far the lightest material, it is a good conductor of electricity. Therefore, they are not suitable for jobs that require working near voltage sources.  
Weight
Always make sure that the ladder that you choose is certified for the weight that you need. For example, if you weigh 300 pounds using a ladder that can hold a maximum weight of 250 pounds can prove dangerous. Make sure that you do not buy a ladder that is not rated or does not meet ladder safety standards.
Size
Keep in mind the job that you want to do with the ladder when choosing a model. The height that you will be working on can be a deciding factor. If you have to stretch too far while you are working on the ladder can result in destabilizing it. That is why it is best to get a ladder that extends at least a few feet above the height that you will be working on.   
Cautious Considerations to Keep in Mind
Below are some of the cautious considerations that should be kept in mind when choosing the best RV ladder:
Cost
You will find that the cost of different ladders can range significantly. Although it is vital to ensure that you invest in a good quality product, it is also best to keep in mind that you do not have to spend exuberant amounts to get a good tool. Price does not certainly guarantee quality. You can get a safe and sturdy ladder at quite a reasonable price.
Storage Footprint
Although a larger RV ladder could be more versatile, it can also take up more space. Before investing in a ladder, consider the storage space in your RV. You can also get creative when making space for your ladder. For example, the space behind the bench seats can be used for storage with a few modifications. Make sure that your ladder will fit your RV before you plan to take it out with you on the road.    
Safety Ratings
Many ladders nowadays are safety standard compliant. They either confer to European Safety Standards, OSHA, or the ANSI. Simply put, if a ladder does not have good safety ratings from one of the mentioned organizations, it is not worthwhile to purchase it as it could pose a serious safety hazard.   
Conclusion
For the handyman, the do-it-yourself homeowner, and the professional having a good quality safe RV ladder is very important. After all, no one wants to invest in a tool that could bring them harm. Therefore, make sure that you read the above reviews of some of the best quality ladders before deciding on a model. Before deciding on a model, weigh each one against your requirement to find the one that best suits your needs.
People Also Ask
Because of the safety factor involved, finding the right product for you is something that should be taken seriously. If you are still uncertain about which ladder is best for you, you should also read the frequently asked questions below: 
Why Do RVs Have Ladders?
RV ladders are an essential tool as they help RV owners to get to the roof or reach a point from where they can easily access the roof of their RV. With the help of a ladder, you can not only clean the roof easily, but you can also store things on the roof storage rack, stargaze, clean the windows, remove the snow from the windshield, etc.
How Do You Hook Up a Ladder to an RV?
Installation of an RV ladder with the proper tools is very easy:
Place the ladder at the rear of the RV in your desired location.
Mark two holes on the RV top frame where the ladder connects to the frame.
Liberally coat the underside of the mounting tabs with silicone or caulk.
Attach the ladder through the caulked mounting tabs with the help of mounting screws.
Pull on the ladder gently to ensure that it is firmly attached.
What is an A-Frame Ladder?
An A-frame ladder is one that looks like the letter A from the side. Its two legs are angled upwards, joining together at the top in a way that that the floor and the legs of the ladder form a triangle.
Is an Aluminum or Fiberglass Ladder Better?
Fiberglass ladders are sturdier and stronger than an aluminum ladder, as low-quality aluminum can bend under extreme conditions or when more weight is put on them. Moreover, aluminum ladders are lighter and shaky as well. Fiberglass ladders, on the other hand, are safer but heavier.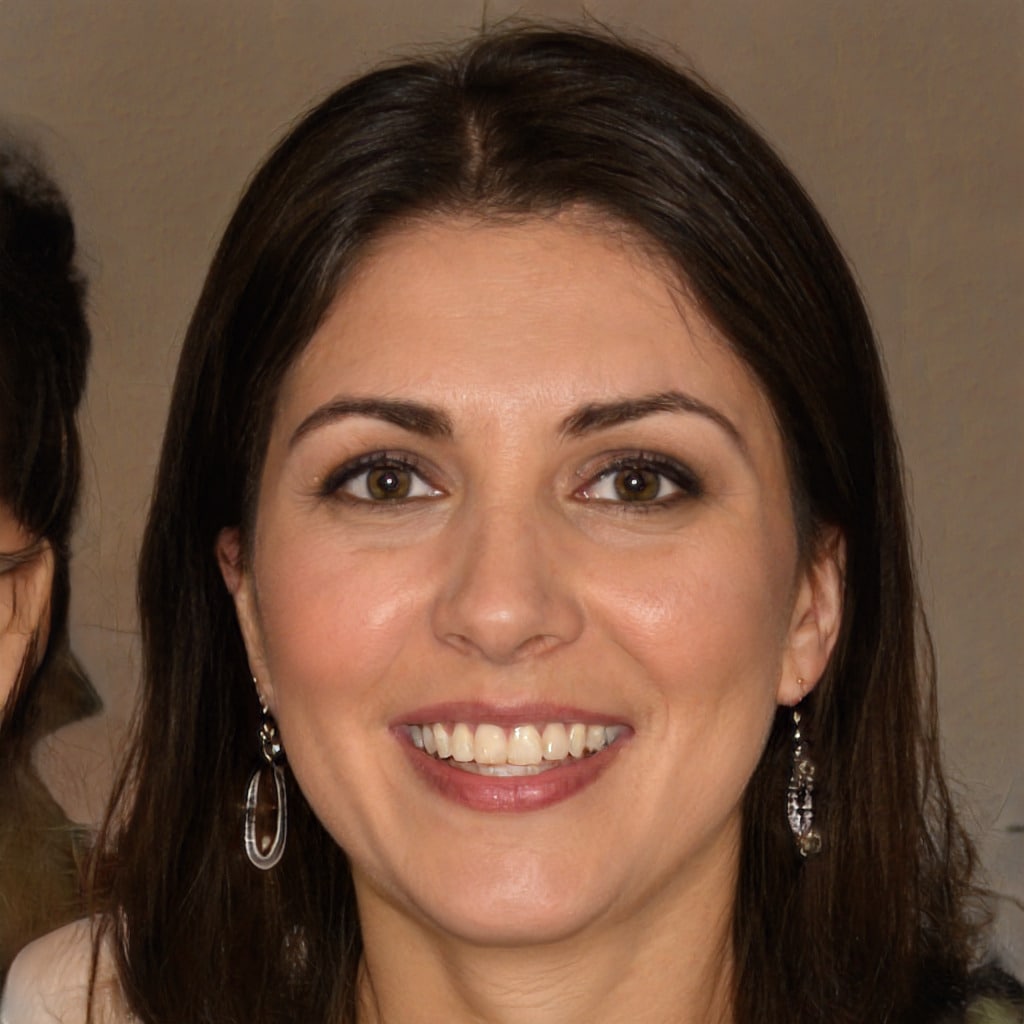 Hello, fellow wanderers! I'm Alyssia. Since 2008, my husband and I have called an RV our home, journeying through life one mile at a time. Our nomadic lifestyle has led us to over 70 countries, each with their unique tales that have shaped our own.
I share our stories and insights right here, hoping to inspire and guide you in your own adventures. Expect tips on RV living, our favorite camping spots, breathtaking hiking trails, and the joys and challenges of an ever-changing view from our window. Alongside, you'll also find practical advice on outdoorsy stuff, designed to equip you for any journey. Join us as we continue to explore the vast, beautiful world on wheels!