Best RV Propane Regulators
looking for an RV Propane Regulator? They act as a safety barrier by controlling the gas flow and decrease the pressure from the LP gas tank and ensure a steady flow of gas to the appliance in your system.
As you can imagine, it's one of the most essential pieces of equipment. Some RV owners choose to bypass a propane regulator in their RV's set up, but this isn't recommended as it can lead to increased gas pressure and put you and your family in danger.
Not having one will also mean you're spending more on gas as your system will be less efficient. Safety and saving money, what's not to love? 
So, now you know why it's a good idea to own an RV propane regulator, next up is which one to get. Well, we've reviewed some of the best models on the market, so you don't have to waste time researching. Each regulator reviewed is highly recommended and we're sure you'd be happy with your choice.
After the review, we've included a buyer's guide where we take a closer look at RV propane regulators.  We explain exactly what they do and the importance of owning one, if you didn't already know. We look at the different types of regulators and explain how to know which one you need.
We also explain the reasoning and how to know when yours might need replacing, and the features that make the best models stand out. If you prefer, you can scroll straight to the RV Propane Regulators Buyer's Guide by clicking the link.
Review of the Best RV Propane Regulators
Let's get straight into the RV Propane Regulators Review. As already stated, we recommend each one and are sure you'll be satisfied with your purchase.
Best Overall RV Propane Regulator:
Flame King (KT12ACR6)
What Recent Buyers Report

The main positive comment by most buyers is that this RV propane regulator is extremely easy to install, requiring just 4 rotations. However, some buyers complained that the connections and pigtails are a little outdated. That said, the reviews are very positive, so it comes highly recommended.

Why it Stands Out to Us

An impressively useful kit, this RV propane regulator promises a lot of versatility. It can be used in any dual tank propane system and has 12" pigtails to facilitate attachments. The two-stage system promises a stable supply and safety of your appliance, while the automatic changeover system guarantees a supply free of breaks.

Who Will Use This Most

This is the ideal purchase for RV owners who have a dual tank appliance and want to refill one tank without interrupting the fuel supply. It is an appliance that is sensitive to over and under firing and is for those that need the extra caution of a two-stage regulation model offering a stable propane pressure despite changing demand.

Bottom Line

We find this to be the best overall choice for any dual propane tank RV appliance. It not only guarantees an uninterrupted propane supply even through refilling periods but also ensures that its two-stage regulator design keeps your appliance safe from any pressure fluctuations even when demand fluctuates.
Camco 59333 RV Propane Regulator
What Recent Buyers Report

Most buyers found this regulator visually appealing and extremely easy to install and said that the product works great. While there were also frequent complaints about leaks as well as shut down without warning, users were still satisfied with the two-stage design of the unit that promised a consistent flow of propane.

Why it Stands Out to Us

It is our runner up in our line of RV propane regulators, because of its low weight and the ease of transportation it guarantees. The two-stage system with long pigtails also ensures a smooth flow of propane with constant connectivity.

Who Will Use This Most

This propane regulator is primarily for users who do not have a dual tank RV appliance and do not require an automatic changeover regulator system. It is best for indoors use for RV appliances demanding a two-stage system.

Bottom Line

This is a two-stage propane regulator with a capacity of 160,000 BTU/hr and is best used for indoor appliances requiring stable propane flow via a two-stage system. It also comes with 20" long pigtails, but you will have to purchase a cover separately.
Best RV Dual Propane Regulator:
Fairview RV Camper LP Propane Regulator
What Recent Buyers Report

Buyers have mostly found the RV propane regulator fairly easy to install, and extremely convenient to use at long camping trips thanks to the dual propane tank and automatic change over features of the regulator. They also liked its large capacity and its ability to make simultaneous connections.

Why it Stands Out to Us

This is one of the best RV propane regulators that offer adjustable gas pressure on a dual tank regulator that operates on an automatic change over mechanism. Not only that, but it also has an extremely easy resetting feature at just the pull of a level.

Who Will Use This Most

Anyone who owns an appliance with a dual tank system or anyone who requires dual tanks due to fuel being inaccessible and the need for a reserve tank will love this dual propane regulator. This is because it has a two-stage mechanism guaranteeing a smooth flow for the safety of sensitive appliances.

Bottom Line

This is the best dual propane regulator out there because it has all the features required of a good regulator device. It has a large capacity, easily adjustable gas pressure over a range, two-stage design, an indicator to signal tank depletion, and complimentary pigtails.
Best 2 Stage RV Propane Regulator:
Mr. Heater F273863
What Recent Buyers Report

This RV Propane Regulator is an absolute customer's favorite, with most of them commenting on its high quality. Buyers report that it is easy to install, sturdy and solid, and operates seamlessly with multiple devices and in a variety of locations. Many also recommend it to others.

Why it Stands Out to Us

This is the best two-stage propane regulator because it not only offers the additional safety of a two-stage model, but it also offers users a horizontal vent design with a tolerance for up to 200,000 BTU/hr. This is remarkable for such a device.

Who Will Use This Most

This product would be best utilized by those who are looking for a two-stage propane regulator for their indoor and outdoor RV appliances sensitive to changing propane pressures. It's also for those that require a horizontal vent design with high capacity.

Bottom Line

This is the best two-stage RV propane regulator option available to you, because it has the maximum compatibility with all indoors and outdoors RV appliances that are sensitive and require two-stage pressure regulation.
Best RV Propane Automatic Changeover Regulator:
 Camco Propane Double-Stage Regulator
What Recent Buyers Report

Not surprisingly, this product has been found to be extremely easy to install by a majority of the consumers, who also report that the regulator makes sure their appliances never go out of fuel supply. They also love how portable it is.

Why it Stands Out to Us

This is the best automatic changeover RV propane regulator thanks to its flawless operations and design. It has two cylinders with different capacities and safety valves on both cylinders. It also has a two-stage design to ensure the safety of your appliances.

Who Will Use This Most

Any RV appliance owner who requires a dual tank propane system can make use of this product. This is because it's primary and reserve cylinders combined have a capacity of 340,000 BTUs per hour, which is sure to last a user a long time and keep the connected appliance up and running.

Bottom Line

The automatic changeover design, coupled with a two-stage propane regulation model, alongside a combined capacity of 340,000 BUTs per hour, makes this the best automatic change over RV propane regulator out there. The only thing is that you will have to forgo a depletion indicator signal on your device.
Best 30 PSI RV Propane Regulator:
Marshall Excelsior MEGR-130-30
What Recent Buyers Report

With an impressive number of positive reviews backing it up, this RV Propane Regulator is popular for its no-frills and no-fuss design, which fights against leak like few other propane regulators. However, there have been complaints of a random shutdown; however, that's very rare. This makes users recommend it to others too.

Why it Stands Out to Us

This is the best 30 PSI RV propane regulator available in the market because of its strong and solid built. It has a fuss-free single stage regulation mechanism, adjustable high-pressure settings, and extra caution against any leaks.

Who Will Use This Most

For people who do not wish to engage with the more complex double stage RV propane regulators and have appliances that can handle a little over and under firing, this single-stage 30 PSI product is ideal. Just as your appliance, it has a high-pressure tolerance and will ensure your appliance's fuel demands are met.

Bottom Line

This is a single-stage, 30 PSI RV propane regulator adjustable high pressure and safety valves. It comes in a crimped design with a fabric reinforced diaphragm to fight against leaks and is tough and durable.
Best Marshall RV Propane Regulator:
Marshall Excelsior MEGR-253 Reg
What Recent Buyers Report

Buyers have been impressed by its impeccable operation and long-lasting service. Most say that the regulator works great, and is in fact, much better than the other regulators they have purchased in the past. Users also like that it is easily readable, which adds to its ease of use.

Why it Stands Out to Us

This is one of the few good RV propane regulators that come with a body coated in powder for enhanced protection against corrosion and rust. Therefore, it is perfect for outdoor home use where there is a chance of rain. Moreover, it also has the benefits of a two-stage and dual propane regulator, alongside a high-pressure tolerance and compatibility with most RV appliances existing in the market.

Who Will Use This Most

Residential RV appliance owners would use this the most since the BTUs rating of this regulator is most compatible with RV appliances for home use. They will also find it suitable because its two-stage regulation model ensures that your valuable appliances will remain safe and working. It is also best for outdoor use thanks to its powder coating.

Bottom Line

This is one of the simplest yet most effective RV propane regulators. It is a dual regulator with two cylinders and an automatic changeover feature, seamlessly operating alongside a two-stage pressure regulation model. However, a cover will have to be purchased separately.
Best Cavagna RV Propane Regulator:
Cavagna 52-A-890-0006B
What Recent Buyers Report

Buyers have found this RV propane regulator to be fairly simple to install and operate, and some even beam about how this regulator has successfully replaced all their previously purchased regulators. There have been occasional reports of a sudden shutdown, but keeping in mind its functionality, users weren't too worried about it.

Why it Stands Out to Us

This is a product so impeccably designed; it is hard to find a flaw with it. With an automatic changeover facility, highly visible indicator signals, backcheck valve for ultimate convenience, and adjustable pressure settings, it leaves no room for dissatisfaction. Moreover, it comes with complimentary mounting screws, mounting brackets, and a plastic cover too.

Who Will Use This Most

Anyone looking for a fail-proof, simple, and easy to use RV propane regulator can make use of this. It can be used when fuel access is poor, and reserve cylinders are needed. It is also best for dark conditions, owing to its high visibility tank depletion indicators.

Bottom Line

This is a great product and the best of Cavagna RV Propane Regulators, all thanks to its automatic change over design, adequate capacity, high-pressure tolerance, high visibility indicators for tank depletion, and an adjustable pressure setting. Not only this, it even has a plastic cover and mounting brackets included in the package.
 Cavagna 52-A-890-0006C Propane Regulator
What Recent Buyers Report

Most buyers positively respond to their experiences with this product and have stated that it is a must-buy product. They report that it is easy to install, and the operations are smooth and flawless. Some issues with the manual adjuster were also reported, but they were willing to overlook it because of the performance it promises.

Why it Stands Out to Us

This RV propane regulator has it all, that too sans a hefty price tag. This is why it is the best value for money in our product round-up. Its auto changeover mechanism allows you to keep a reserve cylinder, the backcheck valve permits simultaneous refilling and operations, and the adjustable pressure feature adds convenience.

Who Will Use This Most

Anyone who is looking for a sturdy and durable RV propane regulator device that can be paired with multiple devices and offers adjustability of the pressure-flow will love this product. It can also be brought in use when a reserve tank is required, and fuel is less accessible.

Bottom Line

This is one of the best propane regulators, that comes with an automatic changeover design. It also has adjustable pressure settings, tank fuel level indicator signals with high visibility for all night time uses, and an original cover.
Buyer's Guide
Now for the buyer's guide. Here we take a closer look at RV propane regulators, and explain exactly what they do and the importance of owning one. We look at the different types of propane regulators available for RV owners and explain how to know which type you need.
We also explain how to know when yours might need replacing, and the features that make the best models stand out. We end the guide with an FAQ section, so you should know all there is to know by the end of the guide.
What Does a Propane Regulator Do?
Propane regulators are an integral component of any propane gas system. The objective of a regulator is to control the gas flow and decrease the pressure from the LP gas tank to the appliance in the system. These act as a safety barrier between the tank's high pressure and the appliance at the other end by ensuring a steady flow of gas at a constant pressure as required by the appliance in question.
In short, an RV propane regulator acts as a 'bottleneck' to the gas flowing through the system and makes sure it flows at a usable and safe pressure.
How to Tell if an RV Propane Regulator is Bad 
There are a few tell-tale signs showing that a propane regulator is bad and remains no longer usable:
A car's tailpipe emitting black smoke is a sure short warning that the fuel pressure regulator is faulty.
A tailpipe leaking gasoline can be due to an overfilled gas tank too, but most often, it means that the gas regulator is leaky.
An engine stalling when the gas pedal is pushed means that the gas regulator is not doing its job.
The smell of fuel or a backfiring engine upon acceleration indicates gas build-up due to a dysfunctional gas regulator.
What Kind of Propane Regulator Do I Need?
To begin with, your propane regulator needs to be compatible with your propane tank and your fuel hose. Larger RV appliances typically need high-pressure propane regulators because they demand more pressure than can be delivered by a low-pressure regulator. You should shortlist the pressure rating of your propane regulator based on the number of BTU/hr required by your RV, and pick the closest match.
Since the demands of your RV won't change over time, you can go with a pre-set propane regulator. However, getting an adjustable regulator will not make any difference either. You can simply adjust the output pressure using the control built into the propane regulator.
What Makes a Great Propane Regulator?
There are some key features to look out into when purchasing a propane regulator:
Construction
One crucial aspect of any propane regulator system is its durability. The good ones of the lot - the ones that you can expect to last 10+ years - employ heavy-duty construction and say so on the package. Prefer going for a stainless steel part with powder coating, because those are extra resistant to corrosion.
Capacity
The next most important feature of any fuel system is its capacity. Capacity refers to the amount of gas that the regulator will allow to pass through. The higher the specific BTU capacity of a propane regulator, the higher is the price tag. You need to find a balance between the capacity and the price because after all, getting a regulator with capacity higher than that of your fuel tank is just pointless.
Automatic Change Over
If your RV has two propane tanks, and you are often away from fuel stations, you can benefit from getting them both filled and using an automatic change over propane regulator to switch between the two tanks as the first one gets consumed. Good regulators usually have a color indicator that switches from green to red when the first tank is depleted, and it's time to switch to the second one.
Protective Cover
This is a very important element because it keeps your purchase safe from water and moisture, thereby preventing corrosion of the metal. You should get a regulator which comes with an original cover, because separately purchasing a cover is costly, and it is also difficult to find the right fit.
Types of RV Propane Regulators
Propane regulators come in various different kinds, and it is imperative that you select the one most compatible with your appliance and your requirements. Listed below are the types you would most frequently come across:
First Stage Regulators
Also known as single-stage regulators or low BTU regulators, these are best used with small cylinders in appliances akin to outdoor grills and camping stoves. First installed at the fuel tank, they are then connected to the service valve via a hose. These typically have high BTU capacities, and their main purpose is to transfer propane at a stable pressure to another second stage regulator with a smaller BTU capacity. Understandably, it is integral that the two regulators are compatible. 
Second Stage Regulators
Found downstream from a first stage regulator, these regulators serve to lower the tank pressure and thereby guarantee safety. It reduces the outlet pressure by cutting the propane flow before it reaches the appliance, and for safety reasons are typically connected via a stainless-steel hose instead of a standard rubber hose.
Integral Twin Stage Regulators
This is the most commonly occurring type of regulator and can be used with various appliances. However, if there is a large distance between your appliance and your fuel tank, it is best to avoid this system, because it will lower the pressure far too much to allow the appliance to operate.
Conclusion
Now that you know what RV propane regulators do, what features can make or break an RV propane regulator, and have also gone over our roundup of the top RV Propane Regulators, we hope that you are ready to dive into your purchase. Make sure you match your needs with the features offered by the unit to make the right purchase. 
People Also Ask
For any confusion or queries that you still may have regarding RV propane regulators, we have shortlisted the top questions that consumers most frequently ask. We have answered them with all the details that you need to know in order to make an informed purchase decision.
How to Reset a Propane Regulator
Begin resetting your RV propane regulator by first turning off all the RV appliances, turning off the fuel tank, and then disconnecting the hose from the tank. Now give the regulator a little while to reset itself, and then very slowly, turn the propane tank valve back on until the lines are adequately pressurized. 
How to Thaw a Propane Regulator
The process is just as simple as you would thaw anything else that is frozen. Detach the tank from the hose, and take your regulator off the tank. Bring it inside or leave it in a warmer place overnight, and it will thaw out on its own. Reattach it the next morning and should work fine.
How to Adjust a Propane Regulator
If you have a pre-set propane regulator, it cannot simply just be adjusted. What you can, however, do is, increase the gas volume by connecting another low-pressure regulator and compatible hose. On an adjustable regulator, making adjustments is fairly simple. Pull off the regulator lid, and turn the adjusting screw underneath according to the direction of adjustment marked on the regulator. 
How Do You Keep a Propane Regulator from Freezing?
Follow a regulator-friendly routine to keep your propane regulator from freezing. Keep the regulator slightly elevated against a stable surface, always be sure to use a regulator cover. Make the regulator vent hole point downwards, so all the moisture is drained out. 
What is a Two-Stage Regulator for Propane?
The two-stage propane regulator system is simply the combination of the first stage regulator and the second stage regulator. The first stage regulator serves to manage the pressure entering into the second stage regulator, and the second stage regulator looks over the pressure going into the RV appliance. 
When to Use a Two-Stage Propane Regulator
Two-stage propane regulators offer lower variations in the pressure as compared to single-stage versions. They also come with a heavier price tag. You should buy them only if your appliance is sensitive to over and under firing.
How Long Will RV Furnace Run on Propane?
A typical RV furnace will run on one gallon of propane for a 24-hour long period, given that the furnace kicks on for two minutes approximately every 15 minutes. A standard 20-gallon propane tank holds 4.5 gallons of propane, so it keeps the furnace heated for more or less 4.5 days.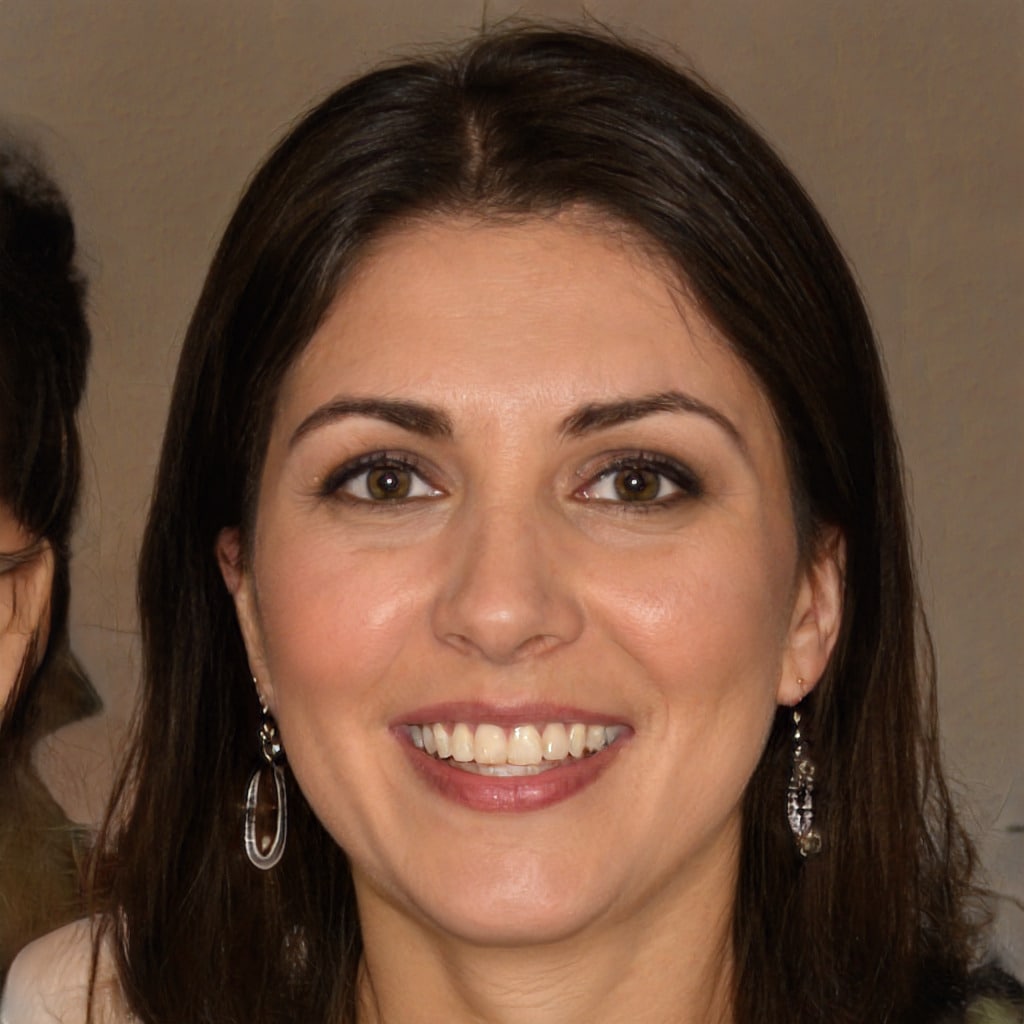 Hello, fellow wanderers! I'm Alyssia. Since 2008, my husband and I have called an RV our home, journeying through life one mile at a time. Our nomadic lifestyle has led us to over 70 countries, each with their unique tales that have shaped our own.
I share our stories and insights right here, hoping to inspire and guide you in your own adventures. Expect tips on RV living, our favorite camping spots, breathtaking hiking trails, and the joys and challenges of an ever-changing view from our window. Alongside, you'll also find practical advice on outdoorsy stuff, designed to equip you for any journey. Join us as we continue to explore the vast, beautiful world on wheels!