The Best RV Sewer Vent Cap
Looking for an RV sewer vent cap? Not the most obvious accessory you think of when planning your next road trip. But if you don't have one or your old one needs replacing, you'll certainly wish you had one spare.
An RV sewer vent cap is what helps air out the odor coming from your holding tanks, and without it there'll certainly be a terrible aroma drifting through your trailer. 
Basically, a sewer vent cap is what allows your holding tanks to air out any bad odors, something you'll quickly know about if you don't have one.
So, with the RV sewer vent cap intro over, we're sure you'll be wanting one, or to replace your old one. We have reviewed a select few that we think are deserved of a mention. Some basic caps, and some with more advanced features.
After the review, we've included a buyer's guide where we discuss what they are exactly, and what features you should look for when buying one. We also offer advice on when you should replace your old sewer vent cap, and there's also a step-by-step guide and a video on how to replace your sewer vent cap.
If you prefer, you can skip straight down to the RV Sewer Vent Buyer's Guide by clicking the link...
Review of the Best RV Sewer Vent Caps
The most important part of our article is the section in which we analyze the various features, pros, and cons of a handful of RV sewer vent caps we believe to be the best on the market. They are in no particular order, and each one will do the job effectively.
Lippert Components 389380 Black Holding Tank Vent Cap
This is arguably the best RV sewer vent cap and boasts a few unique features that will instantly attract any experienced RVer. The whole system does exactly what it says it can do. The odor-preventing system will be fitted easily as it boasts its universal fit, meaning it can work with most, if not all, vent pipes.

The 360 intake design will flush out any odors by pulling in oxygen-rich air which then pushes out any gases, as well as setting up a perfect breeding ground for bacteria that break down waste easily and fast.
This model has a unique feature called a bug screen, which is built-in, meaning that you'll have no spiders or small insects crawling in through the vent during winter time.

Bottom Line

This system is one of a kind because of its highly-effective, built-in bug screen. A huge problem for RV owners is when insects find their way into your RV through these sort of vents.

However, this effective form of defense against infestation will take care of that for you. You'll also greatly benefit from the standard function of this, which is flushing out any gases or foul odors by causing an updraft. The 360 design is what makes it so effective and you'll start noticing results immediately.

The manufacturers also boast that this can fit on any pipe, which means you'll not need to worry about any compatibility issues. The only fault with this product is that the plastic material isn't durable enough, as it'll crack fairly easily.
 Camco Replace-All Plumbing Vent Cap with Spring Attachment
This RV sewer vent cap will ensure that you'll never have to put up with any disgusting smells coming from your holding tank ever again. It will fit perfectly onto any two-inch vent pipe by using the simple tension spring attachment that allows to you easily take it off or put it on without any hassle.

The ABS plastic material they've used is protected against any UV damage, which is a common problem with anything on top of your RV roof. Light and heat will crack or discolor your vent if not protected.

Bottom Line

This is currently the best sewer vent cap on the market for a few reasons. First, because of the UV protection this cap has, this means it won't suffer from any discoloration or cracking due to the heat or sunlight. The device is also super easy to install, which is a huge benefit for any RV owner, as every second counts.

You'll be assured this sewer vent cap will last a while as its made from highly durable ABS plastic, one of the strongest materials for RV products. The final benefit is that it'll fit onto any two-inch vent, so compatibility isn't an issue. The only downside with this product is that it doesn't come with a base so you might need to use the old one.
Camco 40032 Sewer Vent Cap
You'll never have to suffer from horrible holding tank smells with this RV sewer vent cap. It will effectively use the natural airflow coming from the environment around you and flush the odors out. The installation is fairly easy as the holes have already been drilled into the base, so all you need to do is drill through the holes to secure it on to the RV.
The white design will easily blend into your RV's color-scheme and will stay the same color for years down the line thanks to the effective UV protection provided. This model can either be bought as a single unit or as a pack of six. You'll have greater compatibility with this product as you'll be able to connect it to any vent pipe between 1-2 ⅜ inches.
Bottom Line
This product has plenty of benefits, such as being able to retain that gorgeous, brand new look because of the effective protection against UV damage such as discoloration.
It'll take no time to install either, another huge benefit. The reason for this is because the base system - which is also provided - also has pre-drilled holes at the sides, therefore, all you need to do is secure it to the RV by drilling screws through those holes.
You'll also find that this model is compatible with a variety of vent pipe sizes ranging from 1-2 ⅜ inches in diameter. The only downside with this product is that the material will have a higher chance of being damaged after sudden or constant weather changes.
Ventline 62334 Sewer Vent Cap
This two-piece RV sewer vent cap comes as a base system with some pre-drilled holes, which makes it easier to install, as well as your actual vent cap that simply clips into place. The entire system will be able to support any model that has a diameter of up to 1.5 inches.

The clean, white design is what gives it such a lovely look for it to blend into the RV color-scheme, this color will be protected for years thanks to the effective UV protection, which also protects it from cracks due to constant changes in temperature. The polyethylene material is used in plenty of other RV-related products due to the strength of the material.

Bottom Line

This product is arguably the best value for money. The two-piece vent comes with pre-drilled holes to ensure the setup process is easy for anyone to do. A huge advantage of this product is the durability of the polypropylene material, which will absorb any damage or accidental hits without taking the full vent cap out of business.

Another important protection this model has is the UV protection that limits any chance of cracks and ensures there's no discoloration for a long-lasting life. The one disadvantage of this product is that it only covers a small pipe diameter of up to 1.5 inches. This greatly limits its compatibility.
Camco Cyclone Rotating Sewer Plumbing Vent
This product is fantastic in the sense that it's really effective in drawing out any bad odors by just using the natural air pressure. The way it works is by following the direction of the wind. It does this by rotating up to 360 degrees to ensure it has the best airflow possible. This technique flushes out any foul odors or gases from the holding tanks.

An attraction of this is that it doesn't require any drills or screws to secure it to your RV. All it takes is some special sealant and you'll be sorted. If you need to take the it back off, you can easily do so without removing the base system and then clip it back on when ready again. 
Another nice feature of this is that it has a UV protecting resin coating that'll protect your investment for years down the line from discoloration or cracking due to the extreme heat.

Bottom Line

This RV sewer vent cap is one of the more attractive models on the market. The reason for this is because of the hassle-free installation. The vent cap and base don't require any drilled holes or screws piercing through your roof. You'll also notice that this product works with the wind and not against it by rotating up to 360 degrees to ensure proper airflow to flush out any bad odors.

One of the best features of this is the UV resin that coats the product to ensure no discoloration or cracking from sun exposure for years down the line. The only downside with this product is that it's hard to be 100% certain that your vent cap is secured properly unless you use waterproof sealant.
Ultra-Fab 53-945001 Sewer Vent Cap
This cap has a unique feature that hasn't been seen yet on this list. It offers a new effective method to clean out your holding tank odor.
The solar-powered fan provides extra fresh air, which makes the whole process faster in extracting that foul smelling odor and gases from the holding tank.

A feature of this sewer vent cap is that it has no wires whatsoever and it switches on/off automatically. The powder coating finish is what makes the vent cap retain its bright, white color. The installation of it is also quite simple as all you need to do is use some waterproof sealant and install the screws, all the drilling has been done for you.

Bottom Line

There are plenty of benefits that come with this model. It has a few unique features like the solar powered fan, which will really boost the efficiency and speed at which you extract any foul odors. Even though it's solar powered, there are no wires whatsoever, so you'll not need to worry about covering anything up.

Another benefit is that the protective powder will stop your product from eroding or becoming discolored. The only downside with this is that it's made from plastic, which will often break under strain from the weather. You might also experience the fan beginning to stick after a while.
Ventline V2049-03 Colonial 1-1/2" Plastic Plumbing Vent
This product is one of the easier vent caps to install because of the pre-drilled holes on the base system. You'll only need the bare minimum of drilling done on your RV roof, and the vent cap itself is a simple snap-on cap fastened to the flange with some screws.

The durable plastic is actually a thick polyethylene material, so you'll not experience any severe damage on this vent system.
Another important quality is the UV protection you'll have on this vent cap. It'll be enough to keep your original bright color for years down the line. The final feature of this vent cap system is that the two-piece product will be able to fit any 1 ¼ and 1 ½ vent pipe.

Bottom Line

This RV sewer vent cap is one of the more basic models on the market, but it still offers plenty of benefits. The material it's made from is thick and durable enough to survive a proper beating. This could be from falling branches or a tight squeeze under a bridge, and having such a robust vent cap is a huge benefit.

Another benefit is the UV protection you'll receive. You'll never suffer from any level of discoloration from constant sun exposure. The last benefit, and probably one of the best, is that you'll not be sweating over the installation of this product as all holes are pre-drilled and all you'll need to do is secure it down on to your RV with some screws and waterproof sealant.

There are a couple of downsides to this product. The first being that it won't fit any vent pipes larger than 1 ½-inch in diameter, with the standard being two inches. The final downside is that there's no built-in bug defense.
Camco Vented Sewer Cap 39934
What Recent Buyers Report
According to most users, this sewer cap is the perfect option to opt for. The installation process is very easy; you just have to screw it in, loop the clear loop around the tab, and you'll be done. The holder in the middle makes it easier for you to install the cap, plus you can tighten it better into the tabs without facing any hassle. 
Why it Stands Out to Us
You want to see your RV sewer vent cap right? You certainly do when there's a bit of an emergency going on. We'll this sewer vent cap from Camco is bright enough and is also made of high quality material that will last you a longer period of time. This unit also features four hooks instead of two like normal caps, which allows the cap to fit in better. It is easy to screw it in and take it off, allowing you to easily clean it as well. 
Bottom Line
The RV sewer vent cap is easy to install and use. You can easily clean it, and it helps keep the camper fragrant. Since it's made of high-quality plastic, it is least likely to get damaged and last you a long time. The fit of the cap is perfect, and you can easily tighten it to make sure that it stays; it is definitely an option worth considering. 
Buyer's Guide
Now let's look at sewer vent caps in closer detail. Here we discuss what they are exactly, and what features you should look for when buying one. We also offer tips on when you should replace your old sewer vent cap, and then a video and guide on how to replace it.
What is a Sewer Vent Cap and What is it Used For?
An RV sewer vent cap is used to help disperse any bad odors from your holding tank, effectively. It also helps keep it functioning properly.
They take natural airflow and use it to extract these bad odors compared to covering them up with perfumed scents, as most holding tank cleaners do. It's far more effective and cost-effective compared to using fancy holding tank cleaners, not to mention more eco-friendly.
Characteristics of Our Favorite Models
You'll soon notice a few unique characteristics from specific RV sewer vent caps that make them stand out from any competition. The following section will discuss these qualities in greater detail.
Using Nature
A vital feature of any vent cap is that it uses the power of nature to help limit any bad odors from entering your rig. They do this by taking natural airflow and essentially flushing these bad odors and gases out of your holding tank. This makes for a far more natural solution to keeping your RV odor free.
UV Protected
Anything that sits on top of your roof is going to have a high chance of being discolored or cracked because of all the sunlight it'll have beaming down on top. It's important for this reason, that your vent cap has adequate UV protection.
Easy Attachment
Being able to attach your vent cap easily is important as this saves the hassle and also the risk of breaking anything. Multiple vent caps have easy attachment solutions like using tension springs, which means you'll not need to replace the full vent.
When is it Time to Replace My RV Sewer Vent Cap?
While most people don't like climbing their RV's roof since it is a bit scary and might give one anxiety, you will have to go up there to have a look from time to time. That is where the sewer vent cap is located over the bathroom area. And it is important that you maintain these vents in order to keep your vehicle pleasant. 
You must inspect the vent caps to make sure that they are clean and free of any cracks. Have a quick glance at the caps and see if there are any holes or cracks or debris present on them. If there is a break in the vent cap or if the sewer cap is all clogged up, then it is time for you to replace it.
How to Replace Your RV Sewer Vent Cap
Replacing your RV sewer vent cap can be relatively straightforward. All you need to do is follow our step-by-step guide. We promise it'll help you properly install your new vent cap with almost no hassle at all.
Remove your old vent cap. By removing the cap, you'll be able to see the vent pipe which should be poking out the top of your RV.


There should be drilling holes from the last vent cap. You'll want to put a small smidge of sealant over each hole and then circle around the diameter of where the vent will be with more sealant. Be generous with it.


Add the frame of the vent cap and then, depending on what type of vent you have, you'll need to drill the screws into the holes or simply let the sealant hold it down.


Add the rest of the vent cap and you should be ready to go.
If you want a more detailed demonstration of installing your new cap, please take a look at this video: 
Conclusion
You'll have realized by now that installing your vent cap isn't tricky whatsoever and you don't need any experience at all to successfully pick the correct option. All you need is a helping hand, and we genuinely hope we've helped you out by showing you how to find the best vent cap for your RV. 
People Also Ask
Before you purchase a sewer cap for your RV, you might be a bit curious about certain things. Considering all the different options available in the market, it gets very confusing to determine the one you should opt for. But don't worry; here are a few questions that most people ask before they purchase an RV sewer cap. You can go through them to clear your head of any queries. 
Why Use an RV Sewer Cap?
One of the main challenges that RV owners face is trying to keep the atmosphere inside their vehicles pleasant and fragrant. While a lot of RV users get regular maintenance done for their vehicles and make use of different cleaning services, a sewer vent pipe is another great option that you could opt for instead. 
An RV sewer vent cap extracts all of the foul odor from the vehicles' holding tanks and helps prevent you from coming in contact with germs as well. These caps are not only cheaper but are more efficient compared to cleaning services.
How to Find Sewer Vent on an RV
Most people don't even realize it but tucked away out of your sight, on the roof, is the sewer vent that you don't even think about most of the time. Despite that, they play an important function by allowing your RV's plumbing system to work effectively. If you ever experience a strong odor inside your RV, it's better to check the vent on the roof as it might be clogged. 
Do RV Black Tanks Have Vents?
Yes, RV black tanks have vents on the top of the roof. If you notice a strong odor after you've flushed your black tank, this is where the odor is coming from. The vent allows the black tank to breathe. The tube that is connected to this tank is connected to the vent on the roof of your RV.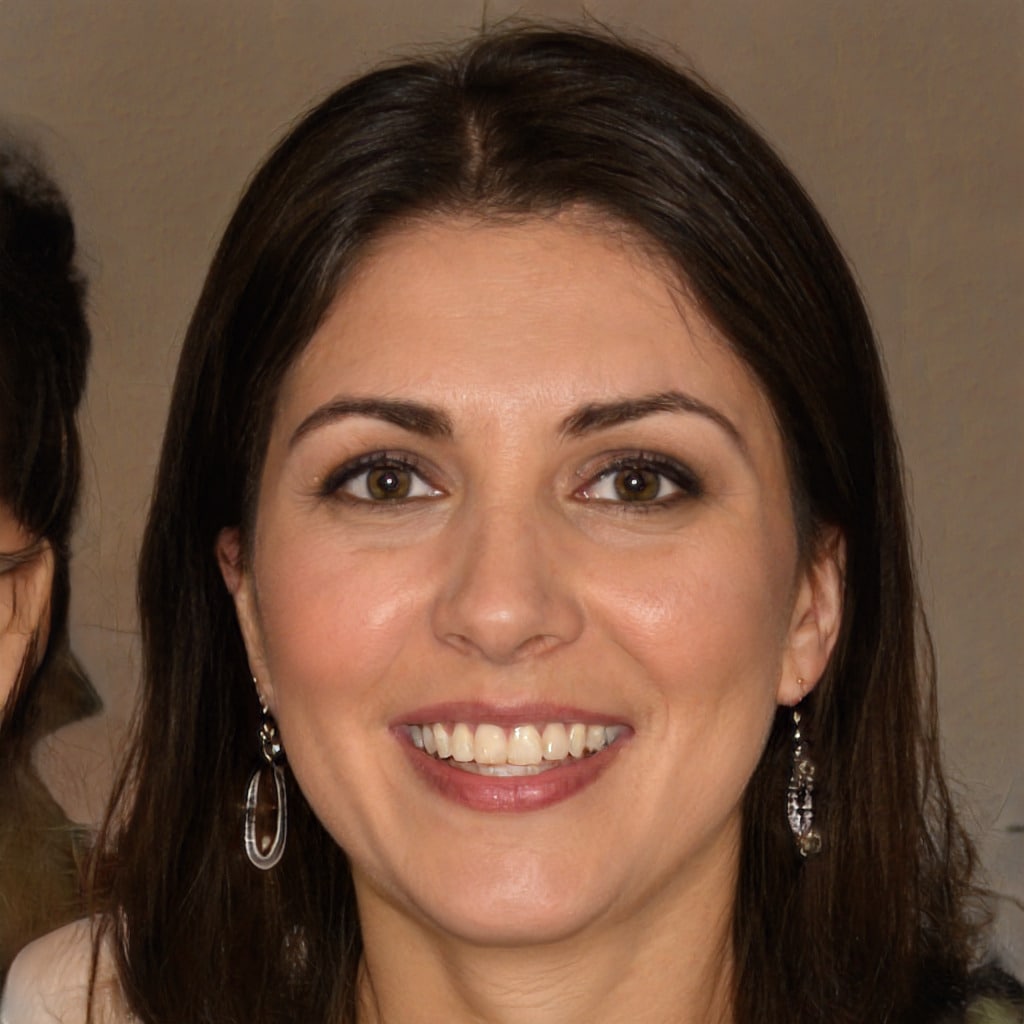 Hello, fellow wanderers! I'm Alyssia. Since 2008, my husband and I have called an RV our home, journeying through life one mile at a time. Our nomadic lifestyle has led us to over 70 countries, each with their unique tales that have shaped our own.
I share our stories and insights right here, hoping to inspire and guide you in your own adventures. Expect tips on RV living, our favorite camping spots, breathtaking hiking trails, and the joys and challenges of an ever-changing view from our window. Alongside, you'll also find practical advice on outdoorsy stuff, designed to equip you for any journey. Join us as we continue to explore the vast, beautiful world on wheels!