The Best RV Step Covers
Looking for some RV step covers? A typically overlooked part of RV living, step covers offer many benefits than you may realize.
Standard RV steps are mostly made from metals that can be a safety hazard, especially when it's raining. When wet, these steps can become death traps, and they're uncomfortable to walk on, as well being impractical most of the time.
Step covers can make your steps not only safer, but they can protect your steps, prolong the lifetime, and even make your steps more comfortable to walk on.
If you're looking for some RV step covers, you're in luck as we've reviewed the best ones on the market. We offer different types and materials, so you can be sure we have something for you.
After the review, we've included a buyer's guide where we explain step covers and their benefits in more detail and what to consider before shopping. We've also included a guide on how to install some RV step covers, so you'll be well equipped by the end of the article.
If you prefer, you can skip straight to the RV Step Covers Buyer's Guide by clicking the link...
Review of the Best RV Step Covers
Best Overall RV Step Covers:
Prest-O-Fit 2-0351 Outrigger RV Step Rug
Providing you with a microfiber texture, these RV step covers feel exactly like a carpet for your RV steps. The microfiber quality will provide better traction when walked on in bad weather. The product comes with a manual that will ensure your setup process is easy. It even provides you with information for electric steps and spring steps, most people don't realize this added benefit.

The material itself has UV protection against the sun's rays causing discoloration and fading. Not only that, the material is resistant to mildew and mold which make easy work of most microfiber material. However, this product boasts of its easy clean and dry features.

Bottom Line

The main feature that defines these step covers as a good one is the UV protection that fights the effects of discoloration and fading. This keeps your step covers looking brand new, just like the RV. First impressions are key, and the last thing you want is a dirty cover.

The other main benefit of this is great traction, due to the microfiber material. However, just like carpet, it can become dirty fairly easy, and unlike what the packet says, does require a decent deep scrub to get the dirt out.
ShadePro Dirt Grabber RV Step Cover
What Recent Buyers Report
This RV step cover is backed by numerous customer reports that show great satisfaction with how easy they are to install. The reports also suggest that these covers are built to last, as many people used them for over a year and faced no quality issues. Furthermore, it is reported to be very good at grabbing dirt. 
Why it Stands Out to Us
We had to make this unit a part of this list as the Shade Pro RV step cover is designed to be used with all types and sizes of RV steps. The covers have a rubber back, which allows the user to easily cut and fit them according to their need. Moreover, the covers' sophisticated striped pattern is also very impressive, as it gives a very nice look to your vehicle. 
In addition to this, we like the variety of color options. You get to choose the color that best suits the rest of your RV's set up. Even though it has a soft material that feels great against bare feet, it still functions efficiently and is able to grab a lot of dirt as reported by its buyers. 
Bottom Line
To sum up, this Shade Pro step cover is a remarkable product in the market that is not only phenomenal in terms of performance but also budget-friendly. You can have a personalized experience with these step covers by fitting them to the right size and choosing the most suitable color. 
Prest-O-Fit 2-0374 Outrigger Radius RV Step Rug
Providing you with a micro-ribbed material, this great step cover will ensure you're given the best quality traction and design possible. The micro-ribbed texture is a very fine protector against most problems like dirt, grime, and any mold growth that carpet-made products suffer heavily from due to their hook-like fibers. This cover can be fitted perfectly for curved steps, which more modern and sleek RVs have.

You're provided with an easy installation manual for both electric and spring-loaded steps. The UV protection will help combat the UV rays that damage most step covers through discoloration and fading, making the steps look ugly and old. This protection is also an extra guard against wet climates. Because of the easy-clean solution and the material, all you need to do is hose off any dirt that builds up.

Bottom Line

The micro-ribbed material is one of the best you can use for RV step covers. It provides a comfortable, yet durable texture that can last a long while when taken care of. Providing you with heavy protection against grime, dirt, and mold, you'll not need to worry about trailing in dirt to your brand new RV. The installation is fairly easy as it comes with a manual. However, electric models can be harder.

Like most covers, you'll find they have a decent UV protection. The same goes for this one, all while protecting against wet climates, also. The only downside we could find with this product is that the spring hooks can break easier than other models. This is mainly because they don't stretch as easily as others, and therefore, more pressure is added. However, these downsides can be expected with more budget-friendly products.
Prest-O-Fit 2-0205 Wraparound Radius
This RV step cover can come in eight different color variations which fit most RVs. One of the best aspects of this product is that it's designed for curved steps, with a lovely finish around all the edges. This design means you'll not need to deal with any messy seams.

The product comes with an easy to follow manual that describes how to install the cover on any spring-loaded step case or even more modern electric models, which can be tricky. Not only that, they've got UV protection from fading and discoloration, as well as protection against dirt and grime. By hosing down the AstroTurf-type carpet, you should be able to get rid of most dirt.

Bottom Line

Having plenty of color variations, you're more than spoiled for choice with this easy clean AstroTurf cover. The sleek design allows the cover to naturally blend into the RV setting. The UV protection is a feature that is commonly found in most RV step covers but is still a great benefit, nonetheless and will ensure the material doesn't discolor or fade away.

The material it is made from is mainly plastic and doesn't contain fine fiber-like particles that dirt can stick to, meaning the dirt and grime just falls off easily when you hose it down. Despite having an easy step-by-step manual, the cover can be difficult to put on because of the fitted design of the step cover.
Camco 42931 Brown XL RV Wrap Around Step Rug
This wrap-around step cover provides you with a comfortable solution to those bare metal steps. This product seamlessly picks up any unwanted dirt from your shoes with the hook-like fibers, providing a firm grip on any dirt or grime. The installation process is relatively easy, with only a few hook-like springs, which means no time-consuming gluing or electrical tool setup.

Providing an easy setup for both spring-loaded and electric models and with an amazing protective polyester material that saves your steps from any mold growth or dirt buildup, this is a great choice. Coming in two sizes, which are the 18-inch and 23-inch, you should be able to find the size you need. The top surface material is made from carpet, which gives you a nice, comfortable experience and will fit steps with either 45 cm, 20 cm, or 27 cm widths.

Bottom Line

The easy installation process means you can set-up within minutes because of the spring hooks that come with the covers. There's great protection against dirt and mold, which is a great factor and the early downfall of most RV step covers. Thankfully, due to the polyester underlay, this does counteract the carpet's effect of just hooking on to dirt and never letting go. There are plenty of options to fit the majority of RVs on the market.

However, there are still downsides. Like we mentioned previously, carpet is not the best top layer material due to it hooking on to any dirt. The polyester can help limit this, but isn't good enough. Even though there are a lot of options for the majority of RVs, the covers won't be able to fit on a few types of RV out there.
Safety Step SA11-00 Sand Away Step Rug
Ensuring no dirt enters your house via dirty shoes, this RV step cover also provides you with great comfort when being stepped on. Compared to the generic metal steps, these covers are a treat.

You'll have peace of mind that no one is going to slip or slide on these steps with the great traction thanks to the high-quality charcoal material. The easy installation makes using this product that much easier for cleaning and securing.

Easily cleaned by just spraying the cover down with the hose, if you find your cover damaged, you can get another with the full, one-year warranty. The sleek design of the edged finish makes it blend into your RV as if it came with it. The artificial turf makes sure dirt doesn't stick to your cover and washes off easily

Bottom Line

You'll have no worries with anyone slipping because of bad weather thanks to the great traction provided by the AstroTurf material. Again, because of this material, it can be easily cleaned, as dirt and grime don't become trapped within fibers like carpet.
Best Turf Step Covers:
Camco 42947 RV Step Rug
Out of all the turf step covers we've listed, this is by far the best on our list. One of the best features of this product is that the turf steps dry very easily. Even if you are hosing it down with water to get rid of all the dirt and grime, it'll dry out and be ready to use almost instantly.

The premium TPE will add greater traction to these RV step covers, meaning you'll not have any problem with slipping and sliding when there's bad weather. Also, the TPE will keep the mat in place. With no screws, glue, or electronics needed to install these covers, you'll have no problem setting these up within a small time frame.

Bottom Line

This step cover is easily installed by using either zip ties or spring hooks. The lack of any glue or electric tools makes the process easy. The TPE traction is one of the best technologies for keeping your cover securely on the step, even in bad weather.

A great benefit is that the step covers can be cleaned, thanks to the turf-like material. Dirt and grime can't stain the turf and more or less just falls off when hosing down with water. The only downside to these covers are that they aren't as well-fitted as other models. The turf material itself isn't the most comfortable feeling when barefoot, either.
Best Camco RV Step Covers:
Camco Wrap Around Step Rug
Very similar to a doormat or household carpet, this very simple design step cover wraps around your full step and connects each part by using a spring hook. The spring hook means your cover will look as though its fully glued down to the step and makes the cleaning process easier than using a zip tie.

The cover is fully weather-resistant and will protect against most dirt, mold, and grime, which can be easily washed off thanks to the carpet material. Coming in four different colors, there is a plentiful selection of colors, as well as being suited to two different size steps, including 18-inch and 23-inch.

Bottom Line

This is most definitely the best of the Camco RV step covers, with a simple design that makes the cover seem more secure on the step because of the spring hooks. Multiple colors and sizes can fit a wide range of most modern RVs. The actual hooks themselves mean there isn't any excess material hanging around like zip ties, which makes them look cheap.

However, there are a few models out there that the cover won't fit around because of the limited sizes. The same goes for the colors, as they might not match a vast majority of RV colors out there, as they're neon. The quality of the springs is also questionable as they can break easily.
Best RV Interior Step Covers:
Prest-O-Fit 5-1090 Decorian Step Huggers For RV Landings
These RV step covers are a bit different from the others on the list, as they are made for the interior steps of more modern RVs. The main difference is that these covers can be attached and detached via a velcro strap. This method makes for the easiest step covers to install as it literally takes someone about ten seconds.

The material on the top is heavy-duty olefin carpet that will keep your RV clean but is also easy to clean itself. The ribbed texture of the material means it can trap the dirt and grime easily. A great feature about these covers is that they can hug right around the curve of the step which adds extra protection.

Bottom Line

This is for more modern and luxury RVs that have interior stairs instead of exterior ones. These models do end up not requiring the same amount of maintenance. The velcro straps are what make these covers so special, as they literally only take a few seconds to put on. The heavy-duty carpet is what cleans most of the dirt from your shoe by using the tiny hooked fibers to pull it off.

The fact that it also wraps around the curve of the step ensures maximum protection of the RV from any dirt or grime, as well as provides safety via the ribbed texture. The downsides are that because they're made for the interior they're not made to be wet for too long and won't handle mold growth very well. This also works hand-in-hand with their stubbornness to clean. Many brands claim their carpet is easy to clean when it is not, as carpet just holds onto the dirt.
Best RV Radius Step Covers:
Prest-O-Fit 2-0201 Wraparound Radius RV Step Rug
Coming in plenty of colors, you have a great choice with these RV step covers. Designed to fit the curves of most RV steps, this cover should have no problem fitting itself around yours. The installation process should be seamless, as they've included a manual to describe how you should install your cover for both electric and spring-loaded steps.

The UV protection will help against any discoloration or UV rays that can eventually fade your steps into looking hideous and worn-out. The covers are also protected against any mold growth and grime off your shoes.

The all-around finish makes sure the cover doesn't look cheap with any loose pieces of fabric hanging about, as well as looks neat and tidy. The manufacturer also boasts about the easy-clean properties the cover contains.

Bottom Line

It's safe to say you are spoiled for choice when it comes to choosing a color. One important point about the cover is whether you find it easy to install or not, an easy installation can be a huge factor. The spring hook method that this cover uses is an easy clip on and off job that means you'll not have to mess around with glue or zip ties again.

The UV protection is a standard across most RV covers on exterior steps. Protecting your investment against sun damage is important and if it doesn't work, your RV will give off a bad first impression. The sleek design is another favorite as it looks specially-fitted to your RV.

However, it only looks like this if it needs a curved cover. Any RV that has a straight step won't be able to use this product. The other downside is the use of a carpet-like fabric usually means it's harder to clean than traditional AstroTurf-type materials.
Shade Pro RV Step Covers
What Recent Buyers Report
Recent buyers love their Shade Pro RV step covers; they are cost-effective and require minimum effort. They look well and are suited for all weather conditions as well. People report that these step covers are rugged and have a long lifespan and cost just as much as plain covers.
Why it Stands Out to Us
The Shade Pro RV step covers work well on both automatic and manual steps. They come in a universal trim and fit almost every RV step and have a rubber backing. They also feature a unique loop design, which makes them stick firmly to your desired place.
The spring grip is also very well designed and keeps the rug intact, allowing you to wipe off debris and dirt from your shoes. It is easy to clean and is one of the best rugs in the market.
Bottom Line
If you want a rug that helps you keep dirt and dust out of your camper and is long-lasting and durable, then this RV Step cover by Shade Pro is what you need. It is affordable, has an aesthetic design, and can fit broader steps, making it worth investing in.
Camco 42942 Black Premium Wrap Around
This Camco RV step cover is made from artificial turf, which traps dirt and any debris, making it easy to clean with water. It also dries quickly because of the small fibers in the carpet. The TPE is added for more grip and extra protection to safeguard from slipping.
Extra easy to install, this rug only requires a zip tie or spring hook set, no screws, glue, or electric tools are required. Overall, installation should be five minutes or less. As we said, the material is weather-resistant, unlike carpet, because of the spaced-out plastic fibers.

Bottom Line

Rightfully, this is one of the best synthetic turf steps covers you can buy on the market. Thankfully, because of the easy-clean solution, you won't need long to clean your covers with some water. The easy installation also makes this product more attractive, a simple five-minute process of just using a few zip ties will have your steps protected in no time.

Not only that, but the benefit of the weather resistance is also noticed as the cover doesn't become soggy or ruined, unlike carpet material. The only downside is that the cover only comes in one size. Therefore you might need to cut the cover to size. This product is still the best currently on the market in our eyes and you should take this into consideration when having a look at other products.
Buyer's Guide
Now for the buyer's guide. here we discuss the things you should consider before buying some step covers for RV, and look at he different materials etc. There's also a guide and video on how to replace your old ones so you'll be well equipped by the end of the guide.
How to Choose RV Step Covers
You might be thinking by this point, what makes step covers unique? Well, you'd be surprised to learn certain features can be a make-it or break-it for step covers. The following are features you'll want to look out for.
Spring Hook or Zip Tie
You can install your covers in two ways. One is with a spring hook that just attaches through holes in the cover. There aren't any main benefits or downsides to this method. The same goes for zip ties, this method might be easier for you and more secure.
Material
Choosing the right material is far more important than what you'll be using to attach it with. To get the best use out of your step covers, you'll need to choose one with high-quality materials. If you're going for carpet, this could last a few years before it becomes unbearably worn down.
However, the best material you could use is plastic or rubber, as they'll be the best during wet weather. Carpet material will just become soggy and ruined if left out in poor conditions.
Size
You'll need step covers that actually fit. What good are covers that are too small or too big? Exactly, they're no good at all. Get the measuring tape out and start measuring. You should be checking your measurement about two or three times before you commit and purchase a certain size.
What Are RV Step Covers Used For?
RV step covers are used as a soft and more durable method of covering the steps on your RV. The main problem RV steps face is that they aren't the most comfortable to walk down. They're also not the most practical or safe, as they can become slippery during bad weather. Covers can fix this problem by simply changing the material. However, if you use a carpet material, this could become ruined with the bad weather.
Advantages and Disadvantages of RV Step Covers
RV step covers can be confusing for many people because they do not know the advantages they provide. If you are still clueless about what they mean, keep on reading to find out the advantages and disadvantages they have.
Advantages
Prevents Dust And Dirt
RV step covers help in keeping unwanted things outside the RV. They prevent grime, dust, and other particles from entering your vehicle and ruining the clean atmosphere. This, in turn, helps reduce the cleaning time and keeps the indoors looking new and good every day.
Provides Extra Traction
Over time, RV steps can get worn out and lose their treads. This makes them more prone to accidents. People falling and slipping at your doorstep is something you will want to avoid, so a step cover helps in providing traction that ensures people get off and on your RV with ease.
This is also a good idea since it helps in keeping the steps in brand new condition. They ensure that it is properly maintained, so in the future, if you plan to sell the RV step, they will protect the steps from normal wear or tear and discoloration.
Affordable
These step covers are very affordable and provide protection, cleanliness, and traction. The price point they come at makes them worth investing in.
Disadvantages
Don't Have Many Designs
You might be disappointed to know that these step covers do not come in a good variety of sizes. They can be very bland, which can make it difficult to convince an RV owner to buy it. They do have different colors but not different designs, and if you care about the features rather than the appearance, then this disadvantage won't matter to you.
Cautious Considerations to Keep in Mind
Step rugs or step covers can be necessary for any camper, RV, trailer home, or caravan. They provide you with extra friction under your shoes and prevent debris and dirt from entering.
However, before investing in any cover, you need to keep some considerations in your mind. These include the following:
Materials Used
Step covers are made with many different materials. The most common materials are plastic, rubber, polyester, and PVC. Polyester and rubber are the most common ones, whereas PVC or plastic can be cheaper.
When it comes down to performance, polyester is the most effective material in capturing debris and dirt; however, it is also prone to mold and mildew.
On the other hand, plastic and rubber mats do not get mildew or molds, but they can get slippery in the rainy seasons. Make sure you pick the right material more suited to your needs.
Size
Not all covers have the same size because all RV steps have different sizes. So before you go ahead and purchase step rugs, you need to make sure that you know the right size.
Ease of Installation
If you need special tools to mount these step covers, then this is not for you. Look for covers that don't require any special tool to be mounted on the steps. This way, you can turn your attention to other tasks and relax.
How to Replace RV Step Covers
Installing these covers can be fairly easy and doesn't require much assistance unless you're installing a new set of stairs with your cover. If it's just a standard cover installation, please follow the steps listed below.
1. Sometimes these covers come with cable ties or spring hooks. Regardless, start by feeding the cable tie through one of the holes in the front of the cover to the opposite hole at the back.
2. Before fastening fully, you need to make sure your cover is on properly and in a stable position. Once everything is sorted, you can fasten the zip tie by pulling on it harder.
3. Once you've fastened the zip tie to both sides, you'll want to repeat this with the other holes until you've secured the full cover.
4. You'll then want to get a wire cutter to snip off any loose ends, so it looks clean and tidy. Once complete, just start the whole process over again for any remaining steps.
For a more detailed demonstration, you can go ahead and watch the following Youtube video:
Conclusion
Choosing RV step covers doesn't need to be a long process. It's relatively easy and shouldn't be too complicated. However, if you did struggle before reading this guide, we really hope it has helped. If you don't choose a product from our list, we hope the review guides you in buying something similar. Happy camping!
People Also Ask
Even with all the information present above, there might be some queries and confusion left. We have answered these questions down below.
How to Measure For RV Step Covers
You will have to measure the width of your step along with the height between two steps. After that, you should measure from the center of the step at the crossbar to the digital line edge present at the bottom stair.
Do You Take You Step Covers Off RV Steps When You Travel?
If you have a slide-out cover, then you can easily detach it from the RV step by pulling it off from the floor.
Are RV Step Covers Hard to Install?
Some of these RV step covers are difficult to install. However, some are very easy to do, making them the perfect buy. Make sure to learn how to install them before buying them.
How Long Do RV Step Covers Last?
These RV step covers can last for a couple of months easily without any issue, but they will need replacement after seven to eight months.
Are RV Step Covers Weatherproof?
It all comes down to the material you are buying. If you invest in rubber or plastic mats, they are not weather-proof and can cause slipping accidents.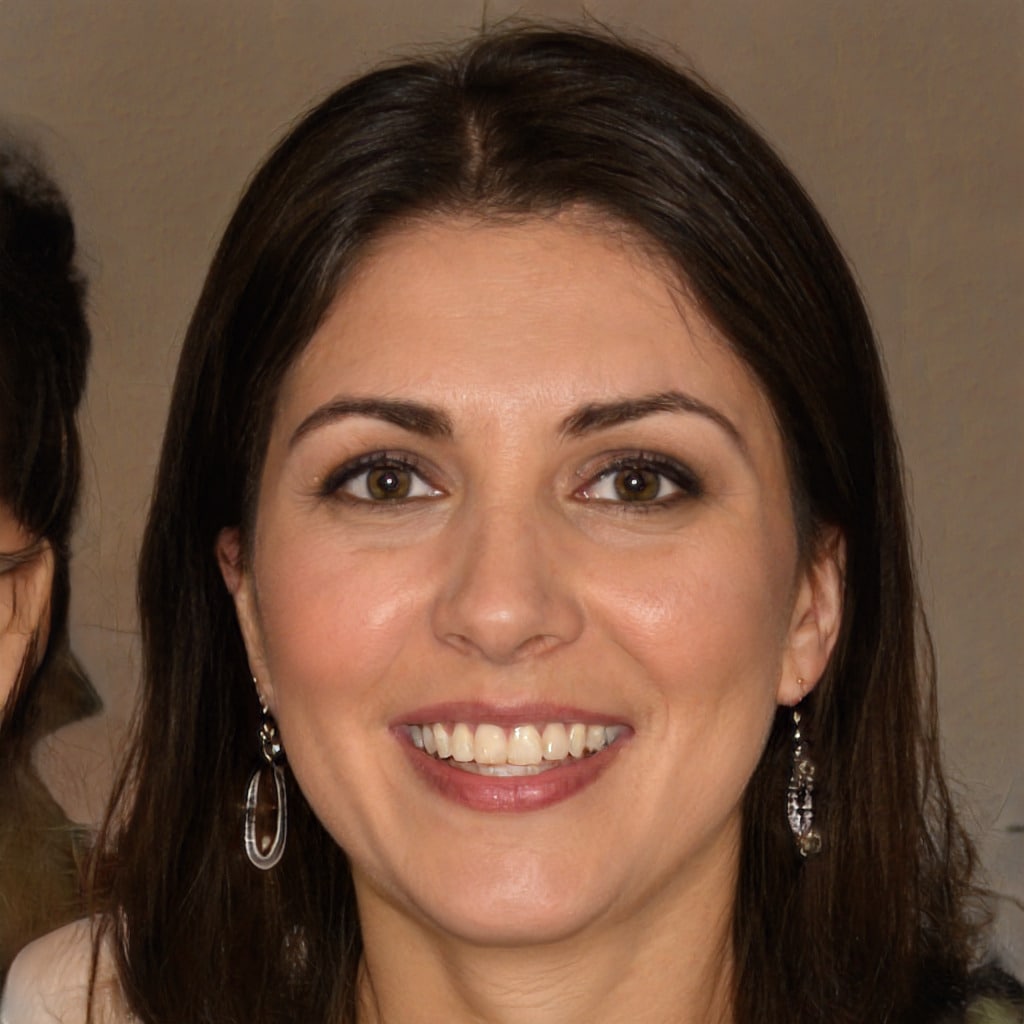 Hello, fellow wanderers! I'm Alyssia. Since 2008, my husband and I have called an RV our home, journeying through life one mile at a time. Our nomadic lifestyle has led us to over 70 countries, each with their unique tales that have shaped our own.
I share our stories and insights right here, hoping to inspire and guide you in your own adventures. Expect tips on RV living, our favorite camping spots, breathtaking hiking trails, and the joys and challenges of an ever-changing view from our window. Alongside, you'll also find practical advice on outdoorsy stuff, designed to equip you for any journey. Join us as we continue to explore the vast, beautiful world on wheels!