Looking for the best RV water filter to ensure you're drinking the purest water? We've got you covered. Overlooking water filter quality can be easy to do and that is a big mistake as some campgrounds' water source may not be clean.
Drinking dirty water can have adverse health effects, which is why we recommend getting a filter as soon as you can. There are many different types and brands on the market, so it's important to choose the right RV water filter for your RV.
The best water filters will remove contaminants from your water supply, improve the taste of your water, and extend the life of your RV's plumbing system.
There are many factors to consider when choosing one, including the type of filtration system, the size of the unit, and the specific needs of your RV. 
To help you make an informed decision, we've put together a list of the best RV water filters on the market.
After the reviews, we've included a Buyer's Guide with all the information you need to know about RV water filters. We cover the different types of filters, what differentiates a good filter from a bad one, and give an in-depth review of each filter.
If you prefer, you can jump straight to the RV Water Filter Buyer's Guide by clicking the link...
Review of the Best RV Water Filters
Now let's take a look at some of the best RV water filters on the market...
Best Overall:
RV Water Filter Store Essential RV Water Filter System
What Recent Buyers Report
A few consumers used this RV Water Filter Store Essential RV Water Filter in their car for the whole season without issue. Many comments claim that the equipment considerably lowers water flow waiting times and that it swiftly fills up containers. The unit's setup and installation are also said to be easy.
Why it Stands Out to Us 
When you're on the go, your requirements change depending on a variety of variables. As a result, this water filter is an excellent choice for use in RVs since it has a variable gallon per minute capacity. The unit can produce anywhere from three to four gallons per minute.
As well as this, the device's ability to collect tiny particles and contaminants is well-known. It can effectively remove unpleasant flavor and odors from the water, making it taste wonderful even when you are away from home.
The powder-coated mounting bracket of this water filter is particularly impressive. It has a nice appearance and is constructed of high-quality materials, so it will securely mount on the wall as you drive away in your RV. This extends its overall life as well.
Bottom Line
This RV Water Filter Store Essential Water Filter is one of the best for a variety of reasons. Its numerous outstanding characteristics, such as high-quality sediment filters and a four GPM design, are protected by a one-year warranty, making it an excellent long-term investment.
A Close Second Best RV Water Filter:
Everpure EV959206
What Recent Buyers Report
According to customers who've recently purchased this item, it's extremely satisfactory. They claim it delivers excellent performance and lives up to all of its promises. Because it's also a good price entry, buyers are surprised by how well it performs, with many claiming great value for money.
Why it Stands Out to Us 
With the low-cost pricing that it comes with, we believe this item to be a real bargain. We're delighted to see the RV water filter has kept its price while still providing excellent performance. Another great feature is how simple it is for even a beginner to operate.
Who Would Use This Most
It's ideal for anyone looking for a pocket-friendly yet a quick solution, small portable water filter that works in your RV to remove impurities. It will not only get rid of any pollutants and improve the taste and smell of the water, but it'll also make sure it's done for a reasonable price.
What Could be Improved and Why 
The purifying capability of this product is really good, and the only thing we'd hope for is more longevity. Because it's only got two cartridges, its purifying efficacy isn't as long-lasting as we'd like. But of course, it would be more expensive then, and you can get additional cartridges as and when you need them.
Bottom Line
Whether it's for a long or short term, this RV water filter is incredibly effective in cleaning water. It will significantly enhance the quality of water flowing from your RV's taps, ensuring that they are properly fitted and work as intended. But more importantly, it stays within a budget that won't break the bank.
Best RV Water Filter on a Budget:
Camco TastePURE Inline Water Filter (Pack of 4)
Camco has been delivering high quality RV accessories for years and this water filter is no exception. The TastePURE Water Filter is a high quality model that does more than just filter water, and best of all it's cheap.
The TastePURE minimizes any bad odors, chlorine and sediment in the drinking water, by removing bacteria, carbon, and other sediments with its 20 micron sediment filter.
The filter is fitted to the water hose so that it maintains a constant distance from it, allowing for increased water flow. The flexible hose protector allows the hose to remain in good shape by preventing kinks and strain.
The TastePURE may be used as an RV water filter, and it can be connected to any garden or watering hose to provide clean drinking water. It's excellent for RVs, boats, campers, pets, gardening, washing vehicles, and a lot more.
Bottom Line
Camco is a reputable company with a long track record in the water filter business. Clean water is an essential right, which this water filter will guarantee. If you're on a budget and want the best RV water filter possible, take a closer look at this one.
Beech Lane External Dual Water Filter
What Recent Buyers Report
This RV water filtration system has earned a perfect score for its performance. It's clear that buyers enjoy using this product as they're leaving nothing but positive comments about it. Many say the finest quality of filtration is present from the start, which they say can be detected right away. After using this unit, most purchasers claim they will no longer use a single container design or any other unit.
Why it Stands Out to Us
This is without a doubt one of the top RV water filters on our list. It's cheaper than many others, it's easy to install and use, and most importantly, it purifies your water very effectively.
Who Would Use This Most
This water filter would be an excellent addition to any RV. Anyone who's tired of their existing unit's substandard performance or traipsing to the store for bottled water would benefit from this product. This product is definitely one to consider just based on its positive ratings and reviews.
What Could be Improved and Why
The water filtering unit in itself features no downsides that we could say needs improvement, but the mounting brackets that it comes with are not the same. The material used for these brackets isn't the best quality. If it was designed out of more sturdy material, this RV water filter would arguably be the best.
Bottom Line 
This RV water filter boasts a number of characteristics that make it ideal for being included in our review. But, really, it's not any special feature that makes it stand out. Rather, it's its efficient water filtration, which ensures you the cleanest and finest quality of water possible to ensure your optimal health.
AQUACREST RV Water Filter
What Recent Buyers Report
This unit is currently very popular among recent buyers. It's not only one feature that has won them over, but it's the entire package. According to users, nothing about it is imperfect in function, and there are no negative reviews when it comes to the fundamental water filtering or the durable architecture of this RV water filter.
Why it Stands Out to Us 
What we really appreciate about this unit is that, besides its obvious efficiency in filtering water, it's also cheap. It not only keeps your wallet light, but it also ensures that you get the most out on your buck for the money you spend. You can also use other filters with this in other water filters, making it a good option for anyone changing their old device.
Who Would Use This Most
This device is perfect for anyone who wants to purify RV water, but without having to spend extra money on it. This equipment will not only save consumers money on a high-end water filter, but it will also allow them to use filters from other brands.
What Could be Improved and Why
We love everything about this unit, except its tricky installation. Getting help just to get this water filter working isn't ideal. If only the unit came with an easier installation process, one would definitely find it to be perfect, in all aspects.
Bottom Line 
This RV water filter is ideal for those on a budget, since it will purify and clean water no matter where you go. It won't just efficiently filter out pollutants but also give you a long way to go for your money, making it the ideal choice for many.
Best Three-Canister Water Filter System:
Clearsource Three Canister Water Filter
What Recent Buyers Report
The three-canister filter by Clearsource is a high-quality device that's given its users only the purest and filtered water possible. As a result, all of its recent customers have used the finest adjectives and superlatives to describe it. Users adore everything about it, from its effective filtration to its top quality construction that is built to last.
Why it Stands Out to Us 
All of the units on this list are made to operate at their peak. However, this one has a function that is certain to surpass all the others, thanks to its three canister concept. It goes through three filtering canisters before reaching you, ensuring the water you receive is absolutely filtered.
Who Would Use This Most
Given its high quality functioning, anyone traveling in an RV would love to use this filter. But since the unit provides a higher degree of purification with its three canisters, those who are very particular about their filtered water would find this unit to be the best RV water filter for them.
What Could be Improved and Why
Everything about this unit from its functionality to its durable design is absolutely perfect. The only thing that may bother one is its high-end price. We do understand the price one pays is justified for the features that it gives, but if there was any way for the unit to be a little less pricey, we would absolutely love it.
Bottom Line 
Who wouldn't want purified water for their drinking purpose or to add to food? But this unit provides you with more than just filtered water. It serves to be the benchmark of purification, making for an ideal unit for all those who prefer no compromises when it comes to the quality of water that they intake.
Best Exterior Water Filter:
Culligan RV-800
What Recent Buyers Report
This RV water filter is another that's highly appreciated by the public. People have nothing but kind remarks for it. All of its features, from its high-end efficiency to its tough construction, have delighted customers and prompted them to strongly recommend it to others.
Why it Stands Out to Us 
We think this equipment is exceptional in terms of functionality, but it's not why we have included it on our review. What impresses us about this equipment is how easy it is to link it to your RV and purify all the water that enters the system. Instead of having to be installed within the linings, we love that it connects on the exterior for quick operation.
Who Would Use This Most?
Given how easy this equipment is to set up, it's ideal for anybody who has trouble fitting a unit into the water lines of an RV. On the outside, the device will be easy to connect, making installation a breeze.
What Could be Improved and Why?
The main drawback of this option is its poor ability to remove lime from water. Because lime isn't usually present in all types of water, it may not be an issue for everyone, but an inability is still an inability. If the device were able to efficiently eliminate this impurity, it would be up there with the best of RV water filters.
Bottom Line 
Its low effectiveness at removing lime is more than made up for by its ease of installation, usefulness, and high performance. You'll appreciate the easy-to-install outdoor RV water filter's functionality as well as the fact that it does not contain lime removers.
Camco EVO Premium Water Filter for RV
The Camco EVO Premium earned a spot on our list of the top RV water filters because to its outstanding track record among water filter users.
The quality of the filter and the improved flavor as a result of the product are being praised by Camco EVO Premium users.
This excellent filter includes a five micron barrier and granulated active carbon to eliminate smells, bad taste, germs, sedimentation, chlorine, and other pollutants. If the original filter begins to break down, there's no need to worry since it is replaceable (changeable filters available from Amazon).
Bottom Line
If you want clean water at an affordable price, this is the filter to choose. It will remove and reduce any unwanted substances from your water so what you're drinking is high quality H2O. Check out the link to see more details and what customers are saying about the Camco EVO Premium RV water filter.
Hydro Life 52141 HL-200 - RV Water Filter
What Recent Buyers Report
The Hydro Life 52141 HL-200 is well worth the money according to many customers. They believe that all of its features are highly useful, in terms of functionality as well as appearance. They had some problems with the instructions manual, but once overcome, the equipment performed flawlessly.
Why it Stands Out to Us 
The RV water filter is a self-contained unit that operates independently of any other equipment. It, like every other effective design, removes all impurities from the water with efficiency, and more. It also makes it simple to connect your RV to this device while also assuring that the filtered water is free of germs so you can get the most out of your health.
Who Would Use This Most
This unit is for anyone that wants to get the most out of their exterior connecting unit. Because it includes 5 cartridges, it's also suitable for people who don't want to deal with the time-consuming process of replacing them. Last but not least, it will be an excellent choice for all those who just want to drink pure, filtered water.
What Could be Improved and Why
The water produced by this RV water filter is of excellent quality. That said, getting the machine to function in the first place may be difficult since the user guide isn't quite clear on how to use it. If there was a simple step-by-step procedure included with the manual, it would be easier to use.
Bottom Line
With this water filter, you may have discovered the right companion for your RV. Not only will it provide clean water suitable for consumption,  but it also effectively removes unpleasant tastes and odors, and eliminate germs that might put your health at risk.
Camco 40013
What Recent Buyers Report
Most recent buyers report being extremely pleased with its ease of use, and content with their unit overall. The unit's easy functioning and efficient filtering capabilities, are the most common remarks, and it seems like most people are very happy with it.
Why it Stands Out to Us 
For us, this unit doesn't make it onto this list because of its functionality. That's not to say it's not efficient at its job, which it really is, but its ease and convenience of use stands out to us even more. It can be easily connected to the RV using the supply hose whenever needed and can be disconnected just as easily.
Who Would Use This Most
This unit is for all those that don't want a permanently installed unit in their vehicle, while at the same time not want to compromise on the filtration of the unit either. Since it connects to the exterior as per need and still provides an enhanced filtration, it proves to be the perfect unit for the job.
What Could be Improved and Why
The RV water filter seems to reduce the pressure of the water flow in some areas. Why it happens in some places and not all is not fully understood, but if the unit worked just as efficiently with equal pressure, users would like that a lot more, as inconsistent pressure can prove to be very annoying.
Bottom Line
Even if the pressure of the water is reduced, this water filter for your RV ensures that water purification isn't compromised. And it also ensures your convenience above all. So all in all, we still think that it is worth a look, and who knows, it may not present with any pressure issues at all for you.
Culligan White Single Unit RVF-10 Level 1 Water Filter
What Recent Buyers Report
Lots of buyers appear to be nothing but impressed with this RV water filter. From its sleek design to its easy installation and from high-end filtration to its outstanding customer service, all aspects are absolutely on point. 
Why it Stands Out to Us 
For us, this unit presented with a number of features that were well above its functionality. It's easy installation definitely tops that list as it ensures the convenience of users, which is definitely one of the most important factors when looking for a water filter.
Who Would Use This Most
This water filter is ideal for those that frequently travel on their RVs and for long stretches too. All those who look to invest in a unit that will last them long without having to worry about replacing it often will find this to be attracted to this one.
What Could be Improved and Why?
The unit works exceptionally well at filtering out the impurities, and there is nothing we would like to change there. But what does need a change is the plastic part of the hose connector which may not be as durable as the unit itself. If this slight improvement is introduced, it might prove to meet the level of perfection!
Bottom Line
There may be the odd issue with the plastic material used in the unit, but there's no denying that it still serves to provide with the best of filtration that one could ask for. This goes to say that the unit is highly efficient at its job and is definitely worth buying for any RV user.
On-the-Go Water Softener
The On-the-Go OTG4 is a water softener instead of a filter. This softener utilizes salt to reduce rust, avoid scale build-up, improve taste, and increase lifespan of appliances.
Just one use of this softener and the owner has better quality water for up to 20 days depending on the level of usage.
This model is also very easy to store, thanks to its compact size. It requires no tools to hook up, just simply fit it to any normal hose or park faucet and your RV. The unit allows high flow rates with little to no pressure reduction.
Bottom Line
If you prefer a softener over a water filter for your RV this is the choice for you. The On-the-Go does a great job at providing quality water in a compact container. The unit is quick and easy to set up and fits in most small areas.
Buyer's Guide
So, you've made it through the reviews, but you still need more information. That's understandable as an RV water filter is very important piece of equipment.
In this Buyer's Guide we look into what makes a good quality filter, and the different types of water filters. There's an FAQ section to end the article, so you should be well equipped with all the knowledge you need to go out and get the right one for you...
What Makes a Great RV Water Filter?
When shopping for a water filter you should make sure of a few key aspects that ensure it is a good, high-quality filter.
First, check if the components fit with your RV. Most filters will give the details or specifications of the attachment and let the user know if they fit to faucets or garden hoses. 
Second, check if the filter alters the water pressure of your RV or where ever it is attached to. If you already have water pressure issues, it may be wise to find one that has no adverse effect on the pressure.

Third, consider what others are saying about their experience. We've screened dozens of filters to compile the main features, pros, and cons of each filter. The ones included below are popular, dependable, and top-notch.
What is a Water Filter and What Are They Used For?
The most basic yet important item in a well-stocked RV is undoubtedly a water filter. Water filters are devices that remove a variety of impurities from the water. There are several ways to purify water, depending on the type of unit you have. A physical barrier, chemical, or biological process might all be used to purify it.
Filters are commonly used to provide the user with pure and drinkable water. When the source of water isn't known to be pure, it's important not to drink it as it is and use a filter first. They're commonly used in homes in areas where the tap water isn't fit to be consumed on its own. And of course, water filters are commonly used by campers and people who enjoy the great outdoors to ensure a source of drinking water whenever they need one.
Different Types of Filters
The function and the eventual result of all the water filters are the same, but that doesn't mean the units themselves are the same. They're of different types and come with different specifications that you need to be aware of before looking for one.
Inline Filter
An inline filter is exactly what the name suggests. It's a type of water filter that fits right into your RV's point of water entry. This allows the unit to filter every drop that comes into your vehicle, and not only removes impurities such as sediments and contaminants but also improves the taste and odor of the water.
Compact Canister
A compact canister type features a canister design that's supposed to fit into the water hose in your RV. It has a compact size which allows easier handling along with great purification features. These units are also available in dual or triple canister systems, which allow more specific and enhanced filtering of water and also provide with better water flow.
Reverse Osmosis
Osmosis is a biological process that's been adapted for a number of applications, one of which happens to be water filtration. Filters that adopt this type of purification provide a very specific and enhanced purification. But the only drawback from these is that they also remove useful minerals from the water.
Water Filters for RV and The Outdoors - FAQs
Do I need a water filter for my RV?
It is not imperative that you get a water filter for your RV but if you're particular about the quality of water that you consume or if you have children with you on your RV adventures, then it is always better to be safe than sorry. Filtered water will give you the peace of mind that you need and want when away from home and visiting remote areas.
How long does an RV water filter last?
RV water filters usually last for about six months, but it really depends how much you use your RV. It's always better to check the manufacturer's instructions to be sure. Some filters will also need to be replaced sooner if the water in the area that you are RVing in is particularly dirty.
Is it worth getting a water filter?
Yes, a water filter is definitely worth getting for your RV. Not only will it ensure that the water you drink is of the purest quality but it will also save you a lot of money in the long run. Bottled water can get really expensive, especially if you are RVing for long periods of time. Think about the environment, too. if you're buying plastic bottles of water on a regular occasion, it's not good.
What are the disadvantages of filtered water?
There are no disadvantages to filtered water. RV water filters remove impurities from the water, making it safe for you to drink. In fact, filtered water is often considered to be healthier than tap water because it doesn't contain chlorine or other chemicals that can be harmful to your health.
What do water filters not remove?
Water filters do not remove minerals from the water. However, most RV water filters will remove impurities such as chlorine, lead, bacteria, and sediment. Some higher-end RV water filters may also remove fluoride.
RV Water Filters - For Pure, Unadulterated Water
We hope that this guide has helped you to understand RV water filters a little better and has helped you to decide whether or not you need one for your RV.
RV water filters are a great way to ensure the water you drink is of the highest quality and is free of impurities. If you're worried about the quality of the water in the area you are RVing in, then a water filter is definitely worth considering.
There are many different types and brands of RV water filters on the market, so be sure to do your research before making a purchase. And remember, always follow the manufacturer's instructions when using an RV water filter.
The products listed above go above and beyond in quality and clean the grimiest of water. Thanks for checking out another article from our team and we wish you happy camping!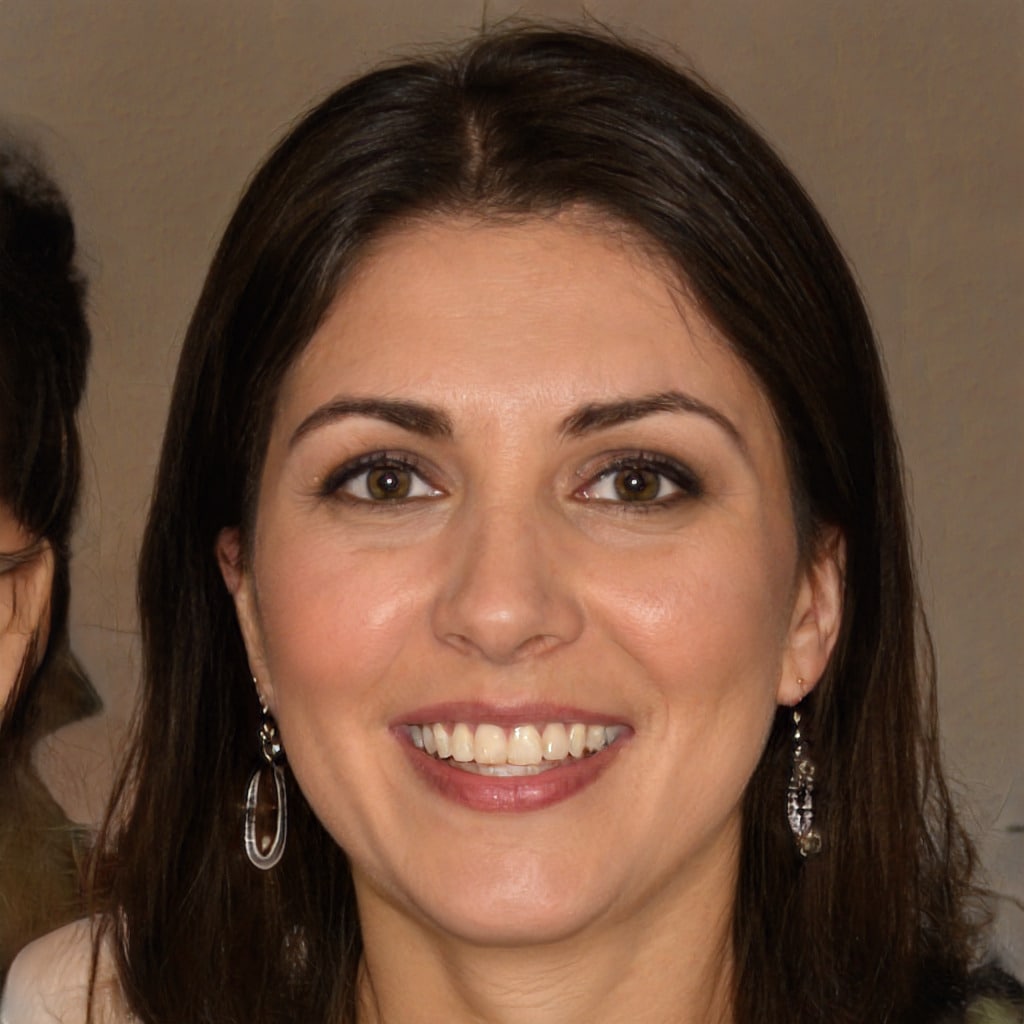 Hello, fellow wanderers! I'm Alyssia. Since 2008, my husband and I have called an RV our home, journeying through life one mile at a time. Our nomadic lifestyle has led us to over 70 countries, each with their unique tales that have shaped our own.
I share our stories and insights right here, hoping to inspire and guide you in your own adventures. Expect tips on RV living, our favorite camping spots, breathtaking hiking trails, and the joys and challenges of an ever-changing view from our window. Alongside, you'll also find practical advice on outdoorsy stuff, designed to equip you for any journey. Join us as we continue to explore the vast, beautiful world on wheels!