The Best RV Water Pressure Regulators
Looking for the best RV water pressure regulator? It's an important piece of equipment and can save you a lot of heartache and costs by looking after your RV's plumbing system.
As you may or may not know, every RV works with different water pressure. If the pressure ever goes above the RV's recommended level, it can severely damage your pipes and whole plumbing system.
This problem is usually the case for many RV owners stopping at different campsites. Having a decent water pressure regulator will keep you safe from these disasters waiting to happen.
In this review, we look at the best RV Water Pressure Regulators on the market. Be sure to read them all as there are different types, such as adjustable and non-adjustable regulators.
AFter the review, we've included a buyer's guide where we discuss RV water pressure regulators in more detail. We discuss exactly what they are, and why they're necessary. We also offer our expertise on what to look for in a good quality regulator and why getting the best type is important.
We've also included a step-by-step guide and video  on how to install a water pressure regulator on your RV. Rounding it all up with an FAQ section, we';re sure by the end of the guide, you'll be a water pressure regulator pro.
If you prefer, you can scroll straight over the reviews and read the RV Water Pressure Regulator Buyer's Guide by clicking the link...
Review of the Best RV Water Pressure Regulators
The following review will hopefully help you decide which water pressure regulator is best for your RV. We cover all of the main features and pros and cons of each product, giving you insight into each one.
Remember, this is all a guide and you should do some research on your own, and make sure to look at your RV manual and understand the different requirements of your specific vehicle.
Some RVs might take a ½" threaded head and others might be the standard ¾" thread, so be sure to know which you need.
Best Overall & Best RV Adjustable Water Pressure Regulator:
U.S. Solid Water Regulator Valve
Starting off the list, this RV water pressure regulator is lead-free, meaning it is under the regulated requirement of lead, which is 0.25%. Lead-free regulators are free from bacterial growth, ultimately keeping your water safe for consumption. The regulator is a ¾" thread, which is the standard thread for the entire U.S., meaning that you won't be in short supply of hoses to connect to. The thick design also leaves peace of mind that there will be no leaks.
Keeping the pressure at a safe level, this also has a built-in filter that blocks the path of any particles and gravel from entering your water source. The main feature of this product is the adjustable capabilities. This can work up to 160 PSI and all it takes is the twist of a screw.
Bottom Line
This product deserves the spot of 'Best RV Water Pressure Regulator' as it's more or less perfect for RV use. Lead-free to ensure safety, as well as having the built-in filter that stops any particles and gravel entering your drinking water, is excellent for when you are hooked up at a campsite. The standard nose thread can stop any leaks with its quality design, meaning your pressure and water flow won't be affected.
Like we said, the main feature of this product is the adjustable function of up to 160 PSI. The only real downside to having an adjustable regulator is that they're the most expensive out of any other type. Adjustable regulators are worth the money and give you that freedom of altering the pressure or flow at any time.
Renator M11-0660R Water Pressure Regulator Valve
This is another popular choice because of its many benefits. The brass product comes way under the NSF lead-free requirement, as it currently has just under 0.13% lead, allowing for a safe drinking experience. This unit also holds a built-in filter like the previous regulator that will block the path of any large particles, ensuring the water is clean.
The manufacturer states that the pressure gauge contains oil to ensure that there isn't any friction between the inside components, allowing components to last longer. This product also sports the standard ¾" hose thread that will fit all standard campsite water supplies. Like the previous model, the main feature of this regulator is that the PSI can be adjusted up to 160 PSI.
Bottom Line
Similar to the above regulator, this product adheres to safe lead levels, at only 0.13% lead content, meaning it is more than safe for anyone to use and drink from. The filter also helps prevent any large particles and dirt from entering your water stream, making it even safer to use campsite water services.
The inside components are free from any friction due to the added oil. This results in longer lasting components, ensuring great durability. The standard thread will allow you to connect to any water source within the U.S.
The main feature of this RV water pressure regulator is the adjustable PSI which allows you to adjust pressure up to 160 PSI. The only downside to this product is due to the attached gauge, the actual regulator might be too bulky to fit onto underground water holes.
RVAQUA M11-45PSI Water Pressure Regulator for RV Camper
The brass-built regulator is certified lead-free, with a dual screen inlet filter, meaning this has twice the protection against dirt and large particles entering your drinking water and also limits the build-up of any bacteria. The manufacturer boasts of their gauge being stainless steel and has an explosion-proof plug.
This plug will stop any water spraying in case the water pressure exceeds the maximum capacity. The adjustable function allows you to choose the pressure you want the water to sit at, which can range from 0-160 PSI. The standard ¾" hose thread will let you hook up to any garden hose or water supply around the U.S.
Bottom Line
This is one of the higher quality RV water pressure regulators currently on the market. It is lead-free, keeping your drinking water safe and limiting the amount of bacterial growth within your pipes. The dual-screen filters also allow for more peace of mind when it comes to drinking safe water, trapping any particles or gravel from entering the water supply.
The explosion-proof plug will ensure that your water doesn't escape after a pressure explosion due to over-capacity. The feature that makes this accessible to most U.S.-based RV owners is the ¾" standard hose thread.
The main feature, the adjustable function, allows you to control the PSI from 0-160 with just a screw. The downside to this product is that it can be tricky to install, so you might need to read up on how to install the product.
Best Camco RV Water Pressure Regulator:
Camco 40058
What Recent Buyers Report
Most users report that Camco 40058 RV water pressure regulator is a great option that helps in protecting your RV's water system. It lowers the pressure to a safer level, thus preventing any sort of damage to your RVs pipes. The build is very sturdy, which makes this unit durable and will last you a long period. It is a great option as it helps ensure that your equipment won't suffer any damage due to water surges. 
Why it Stands Out to Us
The Camco 40058 is an adjustable brass regulator that provides you with precise water pressure regulation, even if the water source is inconsistent. It is a reliable piece of equipment that helps ensure that your RV's water system will be protected from any damage caused by water surges. It also allows you to adjust the water pressure easily by using a flathead screwdriver. 
It is so easy to use that even newbies can use it easily and quickly. It is a durable option as it features brass material construction. The Camco 40058 is a long-lasting option, and you will be able to make use of it for a long period.  
Bottom Line
Overall, the Camco 40058 is a great option for those who are in search of an adjustable RV water pressure regulator that provides a high flow. This brass regulator helps prevent damage caused by high-pressure water to your RV's plumbing system and hoses. Although this unit offers a 45 psi factory preset pressure, you can easily adjust it according to what you prefer. 
Camco RV Brass Inline Water Pressure Regulator
This RV water pressure regulator provides you with protection from high water pressure and any pressure surges. One problem many RV owners face is that their pipes and entire system can be damaged by not knowing the damage caused by high water pressure campsite water systems.
This will easily attach to any U.S. water supply with its ¾" standard threaded head. Made from brass, like most other regulators, this model is lead-free and safe to drink from. The regulator can reduce water pressure to around 40-50 PSI, which is the recommended safe pressure for most RVs. This is an inline model, meaning that it's a great value for the affordable price.
Bottom Line
This model is the best of its range, a simple, yet effective, piece of equipment. This product will protect you from water and pressure surges. The standard hose thread will attach itself to most U.S. water supplies.
Your water will be safe from any chemicals, as this product is lead-free. Another safety feature is that it will keep your PSI at around 40-50, the recommended amount for most RVs. A great feature of inline barrels is that they're more affordable than other types. The downside to these types is that you can't adjust the water pressure and they can easily leak.
Best Watts RV Water Pressure Regulator:
Watts 0009257 25AUB-Z3 0.75 Inch Bronze
The next RV water pressure regulator is a reliable and robust regulator that can operate at a maximum of 300 PSI, far more than what any RV needs. The product is a lead-free, copper silicon alloy and most of the components can be removed and cleaned, which, if done correctly, can make the product last longer.
The threaded end is the standard ¾" head that will fit in most U.S. water systems. The adjustable pressure is between 25 and 75 and most RVs will operate at a maximum of 60. The standard pressure setting for this device is 50.  
Bottom Line
The regulator is lead-free, meaning your drinking water will be free from any chemicals building up. The standard hose will let you connect to any water source within the U.S. that allows for a ¾" threaded tip. This product also allows you to adjust the pressure from 0-75 PSI, with the standard pressure for this regulator being 50 PSI, which perfectly suits the majority of RVs out there.
The downside to this regulator is the unit doesn't have a pressure gauge that allows you to monitor the pressure at any time. This gauge is a vital part of any regulator. Any regulator without one means you should buy one, which you can attach on your pipes,  though this would most likely be more hassle than what it's worth.
Best Valterra RV Water Pressure Regulator:
Valterra A01-1122VP Lead-Free Water Regulator
This model is by far the best of its line. It can come in either stainless steel or brass, either way, it will be lead-free, meaning you'll have a clean drinking experience. The filters will allow you to sift out any gravel and particles, ensuring the water is even safer.
The manufacturers boast of this product having 15-20% more water flow than most of its competitors. The regulator can keep water pressure at a healthy 50-55 PSI. The regulator can fit any standard ¾" threaded hose or pipe, making any U.S. campground water system accessible for most RV owners.
Bottom Line
Another standard RV water pressure regulator, this model is a high-flow, inline barrel, meaning that it's a high-quality product. However, it can be more expensive than a standard inline barrel product. They come in two materials, either steel or brass. This model is famed for being up to 20% more efficient with increased water flow. The water pressure is a healthy 55 PSI most of the time and is accompanied by a standard ¾" U.S.-friendly hose thread.
The filter will block any particles or gravel from entering the waterway. The only downsides to this product are that it's not adjustable and there isn't a gauge to monitor the pressure. Gauges can be installed on the hose or pipe in the future. A standard piece of equipment, along with the fact it can be 20% more efficient is a huge plus for this regulator.
Best Plastic RV Water Pressure Regulator:
Camco 40143
What Recent Buyers Report
According to most users, this is an effective RV water pressure regulator that is very easy to use. The gauge allows you to clearly see the water pressure, so you don't have to compromise on the integrity of the water system in your RV. Moreover, you can use this regulator for different campsite areas as it can easily regulate the water pressure from different areas.  
Why it Stands Out to Us
The 40143 by Camco is made using ABS plastic, which makes it a lightweight regulator. It features a design that allows you to move the hose easily even when the water pressure regulator is attached. Even though it features a basic design, it offers an effective performance. It helps in reducing the water pressure in the RV's water system. 
Moreover, this model features ¾-inch threaded sockets, which makes it easier to install it in the RV's plumbing system. It also delivers a consistent water pressure of about 40 to 50 psi, which is ideal for day-to-day water usage in an RV.   
Bottom Line
All in all, the Camco 40143 is a simple, easy-to-use water pressure regulator. If you're in search of a unit that features a basic design and is a very affordable option, then this is the best option for you. It is very safe to use, and you can use it anywhere you like. 
Buyer's Guide
Now for the buyer's guide. Here you'll learn all the necessary info there is to know before buying a water pressure regulator for your RV. And we've included a video and step-by-step guide on how to install one. Happy reading!
How to Choose an RV Water Pressure Regulator
Like we said, your RV has a maximum amount of water pressure it can handle and sometimes, while parked in campsites and using their services, the water pressure can go higher than the recommended amount, causing some unnecessary damage. There are a few features you should take into consideration when buying a water pressure regulator, such as the connector size, the material used, and the water pressure gauge.
Connector Size
Most RV water pressure regulators will use the standard ¾" connector size, meaning that it won't be hard to connect anywhere throughout your plumbing system. However, there are some on the market that have a ½" connector size, meaning you need to check your RV manual to find the regulator that will fit. It would be a rare thing to find any threaded head to be a ½" connector, as most are the standard ¾" size.
Material
The material used for your water pressure regulator is essential. Most manufacturers will use either lead-free steel or brass. The material is essential because it can affect how safe your drinking water is. These materials are also durable and robust meaning they'll rarely crack. If you can't afford these materials, some products are made from ABS plastic which is just a high-grade plastic.
Water Pressure Gauge
The water pressure gauge is the part of the regulator that allows you to view the PSI level. It's recommended to find a gauge that can measure up to 50 PSI. However, some gauges can go up to 100 PSI. An important thing to remember is that you should be able to read the gauge easily. You will find products without a pressure gauge, these aren't usually worth buying as you'll most likely invest in a gauge further down the line. So to save yourself the effort and for best results, go for one with the gauge already attached.
Benefits of Investing in a Great RV Water Pressure Regulator
There are a few benefits to buying a great water pressure regulator. Benefits including, knowing that your drinking water is safe. Purchasing one of these could run the risk of diluting your water with chemicals, such as lead that leech from the brass or steel. Many regulators now come lead-free. You should never use any regulator that runs the risk of diluting your drinking water with lead. This can cause some severe health problems if used over a series of months.
Another benefit is that it it will save you a lot of money in the long run. If you don't have a decent regulator, this could significantly impact your entire water system. By using a campsite, the water pressure is often higher than what your RV can handle, therefore you run the risk of bursting your pipes. No one wants to ruin their pipes, especially those of a brand new RV. You'd be surprised at how fast water pressure can destroy your system and ultimately end up in costly repairs.
Traveling in your RV and knowing that your system is working to its best ability is one of the most significant benefits of having a regulator. Knowing that your regulator can keep out gravel and large particles that can damage your pipes gives you peace of mind that your water will come out without any hindrance.
What is an RV Water Pressure Regulator? 
If you use your RV to travel frequently, you would know that water sources at different campsites and rest stops tend to vary. Different water sources bring unpredictable water pressures that can cause serious damage to the RV's plumbing and the fixtures. 
A water pressure regulator helps guarantee an even water flow. It lowers the water pressure in the pipes by taking the high-pressure water of 150 psi and reducing it to around 50 to 80 psi.
How Does a Water Pressure Regulator Work?
A water pressure regulator reduces the speed at which the water passes through the pipe. This helps in ensuring that the pipes will suffer less wear and tear due to the water pressure. 
Moreover, the joints and fittings often get exposed to extreme pressures, which results in the loosening up or leaking. A water pressure regulator reduces the water pressure in the line present inside the valve. It features an adjustable spring-loaded diaphragm that allows it to do so. The water becomes constricted and is released at a lower pressure. 
Without this regulator, there is a high risk that the strong water pressure will blast through your onboard fixtures and appliances. This small device helps ensure that the psi of the water entering your RV stays at a safe level.
Adjustable vs. Non-Adjustable Water Pressure Regulator For RV - Comparison Overview 
If you're thinking of buying an RV water pressure regulator, you should know that there are different types available. They mainly fall under two headings; adjustable and non-adjustable. So before you decide to buy yourself one, you must understand the difference between the two so that you can see which one suits your needs the best. 
Water Pressure Adjustment
Adjustable regulators feature a gauge that allows you to adjust the water pressure according to your preference, hence the name. With this feature, you get total control over the water entering your RV's water system. Moreover, you can use more than one of these at the same time, which means that you can adjust your sink and shower's water pressure to different psi levels.
On the other hand, non-adjustable water pressure regulators include are designed to help restrict the water flow and keep the pressure down to 40 to 45 psi. However, you can't adjust the water pressure using this unit. This means that you will have to experience less optimal water pressure while you shower. 
Cost
Adjustable RV water pressure regulators are more expensive as compared to non-adjustable units. 
How to Install a Water Pressure Regulator on an RV
When you arrive at your location, you usually are unaware of how high the water pressure is at the campground. To help protect your RV drinking water hose and the plumbing system, we recommend that you always use a water regulator. It is really important to regulate the water pressure going into your RV. However, if you have any concerns about the water flow, especially with the shower, then what you need is an adjustable water regulator. 
Once you have your desired unit, you need to follow these steps. 
On arriving at the campground, connect the adjustable water pressure regulator to the water supply. 


Then connect the end of your drinking water hose to the regulator to help regulate the pressure before it enters the hose. 


Most adjustable regulators are factory preset at 45 psi; however, if you think that the pressure is too low, especially in the shower, then take a flathead screwdriver and turn the screw to allow more water to flow into the RV. Do bear in mind that settings above 60 psi are not recommended. 
Now, if you're still confused on how and what you should be doing, here is a link to a video that you can watch to solve all of your queries. 
Types of RV Water Pressure Regulators
Here are a few different types of water pressure regulators commonly used in RVs:
Inline Barrel
The benefit of this regulator is that it is usually at an affordable price and will restrict water pressure to a healthy 45 PSI. The only downside to using this regulator is that it doesn't allow you to adjust the water pressure.
High-Flow Inline Barrel
These models can be more expensive, which is a downside until you learn that they provide a higher flow rate, meaning you can live as if you were at home. No one wants to have a poor water-pressure in the shower. These regulators also can't be adjusted.
Adjustable
Certain regulators can be adjusted. These adjustable regulators come with a gauge that allows you to continuously monitor your PSI level. These are the most expensive out of the different types and you adjust the pressure or water flow simply by turning a screw.
People Also Ask
This section is to further help you understand these products, whether about what specific terms mean, to explain parts in more detail, or putting things in easier to understand language. We've collated some of the most asked questions regarding this topic and answered them the best we can.
How to Adjust an RV Water Pressure Regulator
To make adjustments to your water pressure regulator, you will need someone to assist you, so while you adjust the pressure, someone needs to test the water. Firstly, you will have to locate the regulator. Once found, then look for the external bolt. Loosen this locking nut and then turn the bolt. This will then allow you to adjust the water pressure. 
Turn the bolt either clockwise or counterclockwise, depending on what water pressure you need. For an increase in pressure, turn clockwise and for a decrease in pressure, turn counterclockwise. Make sure to keep track of the water pressure; once it is at 50 psi, then tighten the nut, and you're good to go. 
What End of the Hose Does the RV Water Pressure Regulator Go On?
The best location for you to place your RV water pressure regulator is right between your water source and the freshwater hose. This way you know that the pressure of the water is correct before it enters the hose. Now all you have to do is twist the regulator onto the spigot and then connect the other end to the hose.
How Do I Know if My Water Pressure Regulator is Bad?
At times, you will experience some extreme RV water pressure regulator issues. When this happens, know that it's the regulator. A bad regulator will usually cause you to experience low or no water pressure in the RV; however, replacing it will solve the problem right away. 
However, some other factors could cause no or low water pressure; therefore, make sure to check them as well. See if the hose is clogged or kinked, if the water filter is dirty, or if the mesh or the regulator are clogged. 
How Much is an RV Water Pressure Regulator?
A water pressure regulator might be a small device; however, it can help protect you and your RV from major damage. Water surges can cause your water pipeline to burst, your RV's water system to suffer, and can even cause damage to your fixtures and your appliances. Therefore, you must buy yourself a regulator that will help prevent all of this damage. 
Now the market is filled with different options, so which one should you opt for? You can find some units between the price range of $5 to $15. However, at this price point, you won't get a gauge; these units often feature a pre-set psi and cannot be adjusted. 
Units that fall in the price range of $15 to $40 are lead-free and come with a pressure gauge, have a brass construction, and can be adjusted. Units that fall in the price range of over $40 can cost you as much as $100. However, these regulators feature a sturdy build and are very effective.  
How Much Water Pressure Should an RV Have?
As we described before, every RV can have different maximum or minimum PSI levels. You should always check this detail via your manual or when you buy the RV. However, the vast majority of newer RVs have a recommended level of 60 PSI.
However, newer models could probably survive at around 100 PSI. Older RVs are advised to stay at 50 PSI. There are regulators on the market that can reach up to 300 PSI. However, these aren't needed for RVs.
Where is My Water Pressure Regulator?
If you want to adjust the water pressure, the first step you have to follow is to locate the water pressure regulator. This small device is usually located where your main water line is, right after the main shut-off valve. It is very easy to locate it in your RV. Moreover, it becomes easier for you to quickly shut down the main water line when you're working or changing the regulator. 
Do I Need a Water Pressure Regulator?
No, you don't need a water pressure regulator. However, it would be beneficial, as you can monitor and change your pressure and flow at any time, depending on the type you buy. If you want a somewhat seamless experience regarding your pipes and water, you should definitely buy one.
Regulators can also be useful in protecting your pipes from water and pressure surges. These are similar to an electrical power surge, in the sense that they will just overload your entire system to the breaking point.
How Long Does a Water Pressure Regulator Last?
It is standard practice to test your water pressure regulator at least every 12 months. Most high-quality regulators can last from three to five years. As long as the pressure doesn't fall below the recommended pressure, your regulator will likely continue functioning for years.
How Do I Hook Up an RV Water Pressure Regulator?
It's as simple as screwing on the regulator to the piping or hose coming from the campsite. Most people like to connect it as close to where the water originates so it can regulate the water straight out of the source. If you put the regulator at the opposite end, this can result in damaged pipes or hoses as the water pressure builds up. 
RV Water Pressure Regulators - Look After Your Plumbing System
Hopefully, we helped answer many of the questions you had regarding your RV water pressure regulators. As you now have realized, there are many things to consider when purchasing any type of regulator.
There are plenty of variables, including what type of regulator it is, if it has a gauge, what is the maximum the PSI can reach before breaking, and even, if it will fit your hose or standard water supply.
We hope to have enlightened you a bit more on the importance of a water pressure regulator for RV living, and if you choose any of the above options, we're sure you'll be more than satisfied with your purchase.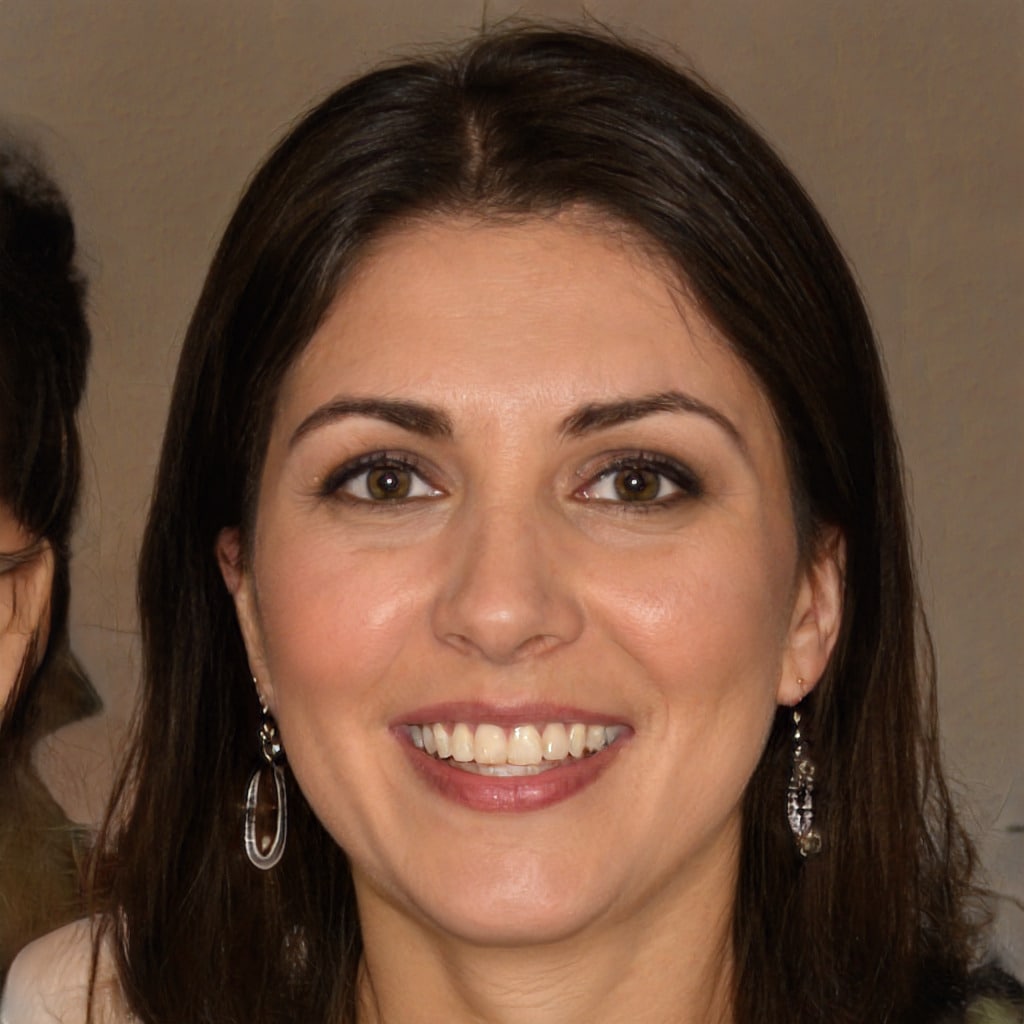 Hello, fellow wanderers! I'm Alyssia. Since 2008, my husband and I have called an RV our home, journeying through life one mile at a time. Our nomadic lifestyle has led us to over 70 countries, each with their unique tales that have shaped our own.
I share our stories and insights right here, hoping to inspire and guide you in your own adventures. Expect tips on RV living, our favorite camping spots, breathtaking hiking trails, and the joys and challenges of an ever-changing view from our window. Alongside, you'll also find practical advice on outdoorsy stuff, designed to equip you for any journey. Join us as we continue to explore the vast, beautiful world on wheels!