The Best RV Water Softeners
Hard water is a problem many campers face regularly, so getting an RV water softener will help you out big time. Your water will improve in every way, and you'll save on electricity, maintenance and much more.
Hard water is just a term given to water that contains a high level of minerals, such as magnesium and calcium which if not treated can leave you with a whole host of problems. So, it's best to avoid it at all costs.
A portable water softener will do this for you, and save you so much further down the line. The problem is that not all water softeners are made equally, so how to know which one is best?
Fear not, as we've reviewed and offer our expertise on some of the best RV water softeners on the market. We've taken everything from portability to cost into account and offer what we believe to be the best products.
After the review, we've added a Buyer's Guide, where we discuss in greater detail the importance and utility of portable water heaters. You'll know all the features that make the best products stand out and what aspects you must consider before buying one.
We compare RV water softeners with Reverse Osmosis systems, and we've also added a step-by-step guide and video on how to recharge an RV water softener. If that's not enough, we've included an FAQ section on all things portable water softeners, so by end of the article you'll know all there is to know.
If you prefer, you can jump straight to the RV Water Softeners Buyer's Guide by clicking the link...
Review of the Best RV Water Softeners
This is the most critical part of this article. The following section will go more in-depth on what we think are some of the best RV water softeners on the market.
Best Water Softener for RV Tanks: 
Mobile-Soft-Water Portable 16,000 Grain (TM) Unit with Tank
This portable water softener in our opinion is the best currently on the market. The 16,000 gallons per grain device will be able to turn hard water into soft water for a full family without needing to be regenerated for a few days. The tank can treat up to five gallons per minute.

The device is compact and portable making it more than suitable for anyone that can't sacrifice more space. The product doesn't require electricity to work and will effectively stop any hard mineral and other materials such as radium lead from your water, ensuring your body is healthy.

Bottom Line

This product is by far the best on the market at the moment. The portable and compact design will allow for your softener to be placed snugly within your RV without causing hassle. This design also allows for your product to treat up to five gallons per minute ensuring effective treatment of hard minerals and other materials which in turn will keep your body safe and healthy.

The best part about this device is that it doesn't require electricity to operate. The downside to the softener is that some parts are made from cheaper plastic that, in time, could get damaged and affect the overall performance of the device.
Best Portable Water Softener for the Money:
Watts Water M7002 Flow-Pur RV-Pro 10,000 Water Softener
This portable water softener is renowned for being extremely lightweight and compact, perfect to fit in any small compartment, making it even more straightforward for installation. It has an impressive 10,000-grain capacity, the impressive flow-valve will allow you to regenerate your device by just adding table salt and won't require you to disconnect it. A straightforward and smooth device that maximizes productivity, as it can absorb heavy metal as well as minerals.

Thanks to these features the capacity increases by 55 percent. The added stainless steel and brass fittings ensure your device is durable and reliable in any situation, no cheap materials were used on this softener. The device also retains water pressure with up to 4 GPM. The digital control panel will allow you to customize multiple settings on the device.

Bottom Line

There are many functions that stand out with this R water softener. The first being the custom flow valve that allows you to regenerate the device without disconnecting it, this valve helps increase the capacity by 55%. This makes this process fast, simple and more efficient for any RV owner.

The digital control panel also tries to make the whole process more streamlined as you're able to customize multiple functions. A great addition is the strength of the resin beads, these beads not only absorb minerals but heavy metal too. The only problem people face with this softener is that although there are plenty of functions to help streamline the experience. It can take quite a while to get used too.
Best On The Go Water Softener For Rv:
On The Go OTG3NTP3M Portable Water Softener
This RV water softener is so efficient, it will provide you with soft water for up to one to two weeks before regenerating. The six-inch tank keeps the weight around 18 lbs. keeping this product the true compact and portable water softener. This product can fit in the tightest of spaces.

It can treat up to 700 gallons of water before it needs to recharge which usually only takes 15-20 minutes and requires a small amount of salt, thanks to the compact design. The device comes with helpful hardness strips that allow you to keep track of the hardness level of your water. This added piece of mind is an excellent feature for RV owners.

Bottom Line

The critical part of owning an RV is that you want to save as much space as possible. You won't have any problem finding a home for this portable water softener thanks to the extra light 6-inch tank used. This softener can be used for around two weeks and treats approximately 700 gallons of hard water with every recharge.
 of recharging, this process has been made simple and fast with it only taking 15 minutes and a small amount of salt. A true master of portability and efficiency.

The only apparent downsides to this product are that some parts are made from plastic which can deteriorate over time. This product can't be used for larger family RV trips without constant recharging. You'd be best using a larger softener.
Best Travelsoft RV Water Softener:
Travelsoft HD Portable Water Softener & Conditioner
This water softener has a capacity of 10,000 grains and can treat up to 2,000 gallons of water for every recharge. An impressive amount for any RV water softener. At 25 inches tall this device is quite large. It will work in the largest of RV's for those extended adventures across the country.

Made from durable and sturdy fiberglass, this product won't have any problem being thrown about or battered off pipes. This product requires no electricity and offers a simple control valve to connect or disconnect the water source. The device also helps combat the freezing cold with its built-in bypass. This water softener also uses 6 pounds of salt each recharge.

Bottom Line

This portable water softener is an impressive beast. Treating 2,000 gallons for every recharge is an incredible amount of water built for larger families on long trips. The 10,000-grain capacity requires no electricity.

Additional features such as the anti-freeze technology and fiberglass materials are crucial in making this product stand out as unique. The only downsides to this product are that the tank is excessively big and you might struggle to find a space for it in a smaller RV. The product also requires regular check up's and maintenance.
Best RV Pro 10,000 Water Softener:
FlowPur M7002 RV Pro 10,000 Portable Water Softener
This compact water softener is perfect for RV life. The flow rate of this device can reach 4GPM which is excellent for any RV owner. The low grain capacity will be ideal for a family of three that will be using things like showering regularly. It will use any salt and takes up to 20 minutes just to regenerate which is better than most water softeners out there.
You should also remember that this water softener has a 10,000-grain capacity. The flow valves are also customizable, meaning you can find the best settings for your RV. The resin is also of premium quality meaning that it will filter out minerals and heavy metals to an incredible standard. The product weighs 26 pounds so should be decent for any RV.

Bottom Line
This is the best RV water softener that has a capacity of 10,000. The product only takes a small 20 minute period to recharge which will still provide exceptional results. The product is quite easy to fit into an RV. It weighs roughly 26 pounds, so it's not that bad in that area. It has a decent 4GPM. The only real downside is that some of the parts are made from plastic which means they're easier to deteriorate.
6. Portable Water Softener 16,000 Grain Capacity
This reliable and very portable water softener is a great addition for any RV. This model will allow you to regenerate as fast as possible, as it requires only table salt to operate. The product will enable you to treat up to 2000 gallons of hard water for every time you regenerate, meaning that it might take up to a week for an average family to use.

This model is an efficient kit in comparison to others currently on the market. Just like our previous product, this device has a 16,000-grain capacity while also being easy to store away with thanks to its portable and compact design, carrying this product around is also easy as it has a handle ensuring its secure at all times.

Bottom Line

Having a compact and portable design allows any RV owner the piece of mind that they'll have no problem fitting this device in their RV. The handle on the product makes it easy to move around if need be. The actual effectiveness of the device is excellent, it can treat up to 2000 gallons for every time it's regenerated, with a 16,000-grain capacity it can fully operate using table salt.

The only downsides to using this softener are that if you need help setting it up or have any questions the customer service team isn't great. Most of the time they won't answer your emails or calls which can be frustrating. Another downside is that sometimes the manual isn't included which is just human error but can be challenging to set up your softener if you don't have it because they can be quite technical.
Best Portable Water Softener for RV:
On The Go OTG4-DBLSOFT-Portable RV Water Softener
This is the larger model of the previous softener. It has a 16,000-grain capacity which is double the previous version. This model can provide a 40% increase in softened water than others in its range while still retaining a portable design fit for most RVs.
Because of the larger capacity, it takes double the time to recharge, but this is still only half an hour and consumes two boxes of salt. Far better than competitors. This product can treat up to 1,600 gallons of clean water that should last around 40 days, ensuring you have soft water for the most extended adventures.

Bottom Line

The compact design of this model allows for it to fit inside any RV. The best of its range thanks to the 16,000-grain capacity and an increase of over 40% more water than any other water softener within its range.

The fast recharge of only 30 minutes means you can quickly make dinner and then it should be operational again. This product can treat 1600 gallons of water, which should last roughly 40 days for every recharge. The only downside to this product is that although they do claim to be leak free, this isn't the case as there are small leaks every now and then.
Buyer's Guide
Now for the buyer's guide. Here you'll learn all there is to know about portable water softeners, such as all the things you should consider before buying one. There are different types of water softeners, so it's important you consider everything below.
We compare RV water softeners with Reverse Osmosis systems, too. They both do a similar job, so it's good to know the difference. We've also added a step-by-step guide and video on how to recharge an RV water softener, so you'll be ready to go by the end of the article.
Aspects to Consider Before Buying an RV Water Softener
You've identified the problem, you know that a water softener will solve it, but you still have to decide which one to get. Multiple brands claim to have the best on the market. This bombardment of information can confuse anyone. However, we've put together a list of the various considerations you need to take into account before making that purchase.
Types of Portable Water Softeners
One of the first considerations should be what type is going to be more beneficial for you. These machines come in various types, including the salt-based water softener. This version contains two tanks, one tank includes resin beads and the other holds brine. This works by replacing the hard minerals with salt. The salt-free type, substitutes salt for potassium-chloride, this is mainly for those that don't want to consume too much salt.
Size
The size of your RV water softener is also essential. You want to find a device that will be able to last long enough that you're not constantly changing it, but not too big that its more of a liability than an asset. We recommend that you find a device that can last around three or four days without needing recharging.
Water Hardness Level
You must consider how bad your problem is. Water hardness can be measured and depending on the level also depends on what softener you'll require. The average US water hardness level sits around 20 - 30 GPM. If you have a high water hardness, you'll need an efficient device to combat this.
Maintenance
Taking care of your RV water softener should also be a consideration. You don't want to be taking care of a component of the RV regularly, to the point you feel like babysitting. Of course, different parts of your product will need to be cleaned or refilled, researching to find what product is the most autonomous will save you a lot of labor and money in the long-run.
Benefits of Investing in a Quality RV Water Softener
Having an portable water softener in your RV could be one of your best decisions. It will make your road trip more exciting and comfortable by providing the following benefits:
Reduces Your Electricity Bill
Soft water reduces the risk of limescale clogging, so all the electric devices that use water to function like your coffee pot and dishwasher can operate more effectively with the assistance of soft water. As there is no limescale to interrupt the heat transfer, the water supply from the softener will be constant while you are on the road.
Environment-Friendly
An RV water softener prevents you from using harsh chemicals that might cause damage to the environment. Since the need for cleaning your water softener will decrease, it will allow you to save rivers and streams from the harsh effects of chemical degradation.
Softer Skin and Hair
With the help of this system, you can preserve the natural oils of your skin and hair. It decreases the cleaning time, leading to lesser use of damaging chemicals for cleaning. You can get rid of the buildup of limescale, which will also help your plumbing pipes and fixtures to last longer.
Less Building-up of Minerals in Pipes
One of the major advantages of having a water softener is that it decreases the amount of mineral buildup in pipes. This will lead to an efficient flow of water in the RV's plumbing and through your fixtures.
This will also lead to better operation of appliances and fixtures as the softener will change the hard water to soft water, leading to efficient operation.
RV Reverse Osmosis vs. Water Softener - Comparison Overview
Both of these systems have a similar purpose. They aim to make the quality of the water better and make the user's life more convenient. Where there are many similarities, there are differences in their effectiveness as well. The following section will help you identify the features of these systems:
RV Reverse Osmosis
A reverse osmosis system needs to be installed under your kitchen and provides clean water for your cooking and drinking needs. It dissolves minerals, and other contaminants are manually eliminated during the system's process. 
By forcing water through a filter, you'll have better tasting water as the pollutants will be filtered out, providing you with soft, chemical, color, and odor-free water. This system is the best solution for improving the quality of your drinking and cooking water.
Water Softener
A water softener system serves the entire RV instead of just working for drinking water. Just like the reverse osmosis system, it frees the water from magnesium, calcium, and other minerals, making it soft, chemical, color, and odor-free, and improves taste.
Apart from that, your showers will feel much better, clothes will be whiter and brighter, and your pipes will be clog-free. However, these systems do not filter water and do not eliminate other contaminants like the above-mentioned system.
How to Recharge an RV Water Softener
In order to recharge your RV water softener, here's what you need to do:
 Shut down the water supply.


Then reach out to the outlet at the side of the softener to disconnect the outlet hose.


Tilt the unit to drain out the water or hold it upside down to do so, with the head and cap on. Once it is completely drained, flip the unit back upright and tap the black base against the ground a few times to get the resin to fall back down into the bottom of the tank.


Remove the top cap.


Add the salt according to the size of the model you have (one full 26oz box of iodized or non-iodized salt for the standard model, two full 26oz boxes of iodized or non-iodized salt for the Dbi standard model, or four full iodized or non-iodized salt for the park model). After the salt is poured into the softener, add warm water, and mix it.


 Replace the top cap, switch on the water supply, and start rinsing very steadily for the right amount of time (as per instruction). For a standard softener, the water supply should be the size of the pencil and it should clear the tank's side. Cleanse for 12-15 minutes for the standard model, 24-30 minutes for the Dbi standard model, or 50-60 minutes for the park model.


 Increase the water flow to a full steam rinse (for a standard model, rinse for three to four minutes, for the Dbi standard model, rinse for six to eight minutes, and for the park model, rinse for ten to twelve minutes).


 You can use hardness strips to make sure the water in the softener's output is in the middle of the first 2 boxes on the chart or 0-3 grains per gallon. This can also be checked to verify the process is completed. 


Finally, ensure water does not taste salty. Once this is done, the cycle is completed.
For a better understanding of the process, you can refer to the video mentioned below:
How Do I Choose a Portable Water Softener?
Different brands of RV water softeners will provide various features that will try to attract customers. You'll want to know what features make up an excellent water softener. The following section will provide an insight into what features you should keep an eye out for.
Timed Control System
Some softeners can be operated manually which means you'll need to spend some time every week recharging the device. Others have an automatic renewal system built-in. The meter-based system will automatically regenerate your device, this can really save on time and effort each week. If you can, you should buy these versions.
Flow Rate
The flow rate is an important feature. If your softener can produce soft water at a high rate without sacrificing too much space, you've got a good product. The speed is measured in grains per gallon, the flow rate will vary depending on the model. The larger the capacity, the more soft water it will produce. You should measure how much water you use every week and purchase your softener depending on that, to keep the efficiency of the device at optimum levels.
Resin
There are various degrees of resin that are used for different brands. You should ensure that you only purchase softeners with high-quality resin. If you don't buy anything from our list. You should always keep this in mind.
People Also Ask - RV Water Softeners FAQs
This section is to help anyone that needs additional information or details on areas we only briefly mentioned. We have compiled some of the most asked questions and answered them as best we could. We hope this helps.
How to Store an RV Water Softener
Not everyone spends their normal life RVing, instead, they only take a road trip once in a while. During those times, when the water softener is not being used, it needs to be stored in order to be kept safe and working. 
To do so, disconnect it from the water supply. Use caps and valves to prevent leakages. Drain the water and take the filter cartridges out and let them dry completely. After this process is completed, the water softener is ready to be stored.
How to Protect Your RV Water Softener From Freezing
People who plan to use their RV water softener in the winter must know how to prevent it from freezing. If you are traveling in areas having a moderate climate, insulating your pipes and tanks should be enough. 
But due to the salt saturation, your brine tank is going to freeze in extremely cold temperatures. Space heaters and running water can help avoid freezing. However, if you plan to take a break from your RVing life, and want to prevent the softener from freezing, just disconnect or drain it so there is no water in the pipes that might freeze. Then, store your system.
Is it Safe to Drink Water from a Water Softener?
Drinking softened water has been a confusing topic over the years. Drinking it would add more sodium to your body. Humans mainly get their daily fix of sodium from their food. The daily allowance for sodium is 2,400 mg, drinking two quarts of softened water would add up to 240 mg to your diet.
Water softeners do not remove contaminants such as organic matter, most people would use a drinking water system to ensure the safety of the water. So yes, you can drink it. However, use a drinking water system to clear out other contaminants.
What is a Water Softener and How Does it Work?
A water softener will clean out any hard minerals that are in your water, creating soft water. Hard water affects 90% of the US. Water softeners work by having two tanks, one with brine and the other filled with resin beads. Hard water is transported into the device, they move into the beads, replacing the sodium, while the sodium moves and creates the soft water.
Portable RV Water Softeners - Soft is Best!
A portable water softener will benefit you in more was than you'll know. It will save you time, money and effort down the line, and improve the performance of your RV appliances.
There are more products on the market that didn't make our review and some of them are as good, and many are not so good. We recommend all of the above and are sure you'll be satisfied with your purchase.
Whichever RV water softener you go for, we're sure you'll be impressed and reap the benefits for mnay years. Happy travels!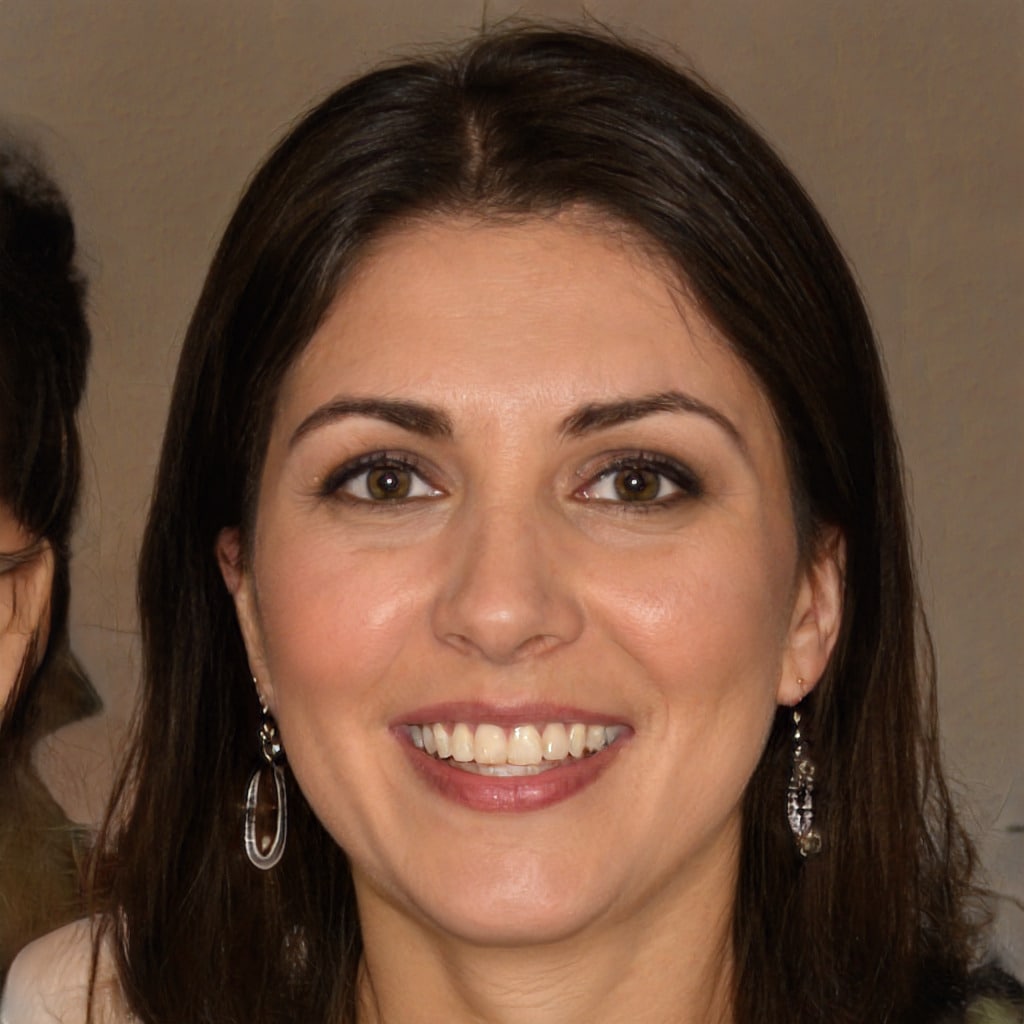 Hello, fellow wanderers! I'm Alyssia. Since 2008, my husband and I have called an RV our home, journeying through life one mile at a time. Our nomadic lifestyle has led us to over 70 countries, each with their unique tales that have shaped our own.
I share our stories and insights right here, hoping to inspire and guide you in your own adventures. Expect tips on RV living, our favorite camping spots, breathtaking hiking trails, and the joys and challenges of an ever-changing view from our window. Alongside, you'll also find practical advice on outdoorsy stuff, designed to equip you for any journey. Join us as we continue to explore the vast, beautiful world on wheels!