The Best AI Travel Planners
What's that you say, AI Travel Planners? In the era of hyper-connectivity and digital transformation, travel planning has evolved beyond the typical pen-and-paper method. As artificial intelligence continues to revolutionize various sectors, it's no surprise that it's made significant inroads into the travel industry as well.
AI-powered tools for travel planning is not just a futuristic concept anymore, but a reality that's streamlining itineraries, enhancing efficiency, and ensuring a seamless travel experience for globetrotters. In this article, we delve deep into the world of intelligent travel planning.
Whether you're a frequent jet-setter or planning your weekly roadtrip, AI can turn the tedious task of travel planning into an enjoyable experience. From analyzing the best RV Parks to recommending the best sightseeing options based on your preferences, AI is bringing about a paradigm shift in travel planning.
In this comprehensive guide, we'll introduce you to some of the most impressive AI-based travel planners—Trip Planner AI, Wonderplan, Genius Trip, Roam Around, and Curiosio. Each of these platforms offers unique features that cater to different travel needs, and we'll help you find the one that's the perfect fit for your upcoming adventures.
Read on as we journey into the world of AI, exploring how it can enhance your travel experiences and transform your trips into well-curated adventures. So, for the best AI Travel Planners, read on…
Trip Planner AI
Harnessing the power of artificial intelligence, Trip Planner AI effortlessly crafts an ideal journey towards your desired getaway. Kickstart your travel planning by simply inputting your target city, trip duration, and commencement date. The AI travel planner then curates a selection of flights and accommodation tailored to your specifics.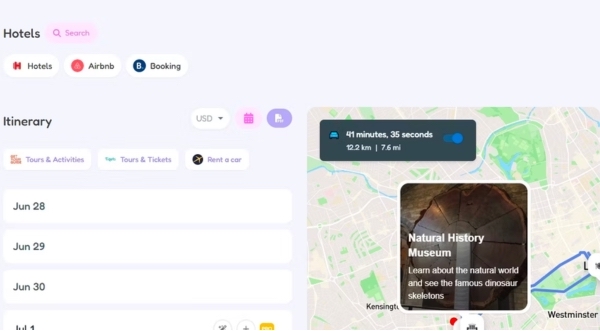 This advanced planning tool also accommodates various travel details. For example, you can include information about the total number of adults and children in your party, luggage count, hotels, RV park facilities based on your destination and preferences.
Premium users have access to an array of exclusive features. These include the ability to customize itinerary preferences, establish a budget, sync plans with a calendar, and download the itinerary as a PDF document. It also offers the flexibility to modify travel arrangements as needed.
Once all your preferred choices are entered, Trip Planner AI generates a comprehensive trip plan, complete with an accompanying map. It furnishes details such as the profile of each destination, anticipated travel time, distance, and expected expenses.
Although the free version of this tool provides an auto-generated itinerary, complete with flight and hotel suggestions, the wealth of its potential truly shines through for its Pro users, bringing your dream trip—be it a luxury vacation or an RV adventure—to life.
Wonderplan
Embarking on a journey becomes an experience to relish with Wonderplan, an exceptional tool designed to streamline your travel planning. Using the itinerary generation, Wonderplan prompts you to specify your target destination, the duration of your visit, your budget, and your interests.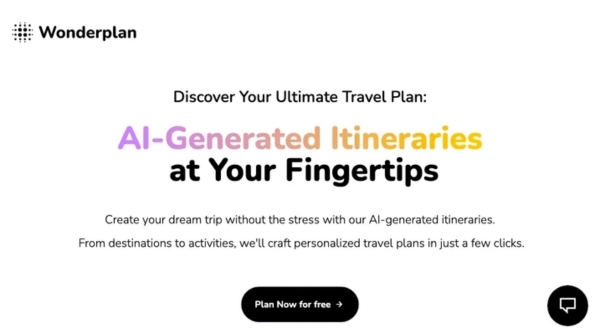 Within a few moments, Wonderplan crafts a comprehensive travel plan. This includes an array of tourist spots to explore, complete with descriptions and the typical duration spent at each location. Although it doesn't provide an integrated trip map, it conveniently links each site to Google Maps for easy navigation.
And, Wonderplan presents a variety of accommodation options, ranging from Airbnb and hotels to hostels, alongside their corresponding costs. It also provides invaluable information about available transportation, dining options, and activities, assisting you in estimating the potential expenditure for your trip. This level of detail extends to RV travelers as well, offering insights on suitable camping and parking sites.
In addition to crafting your itinerary, Wonderplan equips you with essential country-specific information, such as the local currency exchange rate, the type of electrical plug used, prevalent languages, typical weather conditions, and popular means of transport.
However, it's worth noting that Wonderplan's capabilities are limited to planning itineraries for trips that span up to seven days. Therefore, if you're envisioning a longer vacation, you might need to explore other options or use Wonderplan as a base for planning shorter segments of your trip.
Genius Trip
Genius Trip is an AI-driven platform that excels at crafting tailor-made itineraries according to your unique travel needs. It offers a plethora of options to create a trip that mirrors your personal taste and style.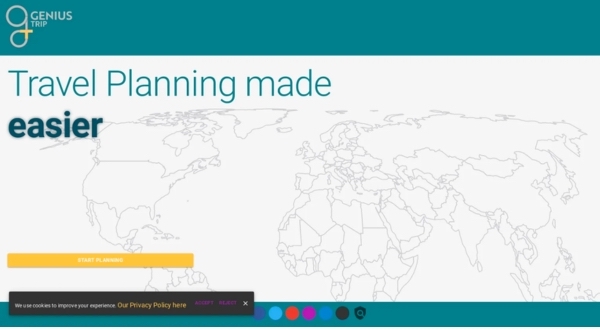 Among its multitude of customizable features, you can define your budget and the length of your trip. And, you can also specify your dietary preferences and indicate your preferred pace of travel—whether you desire a leisurely exploration or an action-packed adventure.
Genius Trip extends its flexibility to accommodate the nature of your trip, be it a romantic escapade, an adrenaline-filled adventure, a family vacation, a cultural immersion, or even for those who enjoy getting off the grid.
The outcome is a straightforward itinerary, enumerating a diverse range of activities to engage in and eateries to explore each day. In addition to this, Genius Trip offers lodging suggestions and assists you in sourcing flight options.
Though it maintains simplicity by not integrating features like maps or plan-editing capabilities, Genius Trip remains a user-friendly tool that helps simplify your travel planning process.
Roam Around
One name that undoubtedly stands out in the realm of AI is ChatGPT, and Roam Around has ingeniously harnessed its capabilities to simplify travel planning. This tool integrates with ChatGPT—everyone's preferred AI chat companion—to assist you in orchestrating your city tours, showcasing the sheer versatility of ChatGPT.
While Roam Around may not be touted as a highly advanced application, its simplicity shines through as one of its core strengths. It takes the guesswork out of interacting with the original ChatGPT, ensuring a more streamlined user experience.
To use it, Roam Around requires only the name of the destination you intend to explore and the duration of your stay. Using this data, it interacts with ChatGPT and deciphers the responses into a user-friendly format.
That said, the simplicity of Roam Around does come with certain limitations. It doesn't allow for detailed refinement or filtering of the results, except for including some special requests, such as family-oriented travel or dietary preferences.
Curiosio
Sometimes, the most exciting travel plans are those made at the eleventh hour and our final AI travel planner recomendations is certainly one of the best. All you need is an RV and the open road. Catering to such spontaneous spirits, Curiosio excels in mapping out road trip itineraries across various major countries spanning all continents.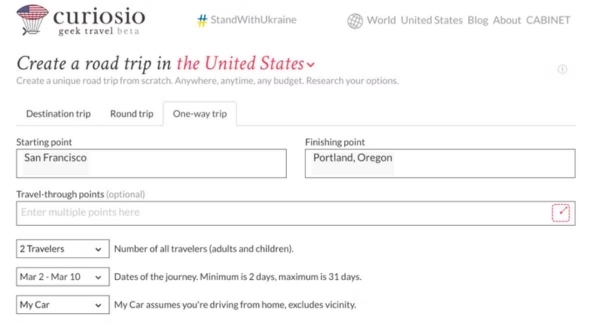 Curiosio is powered by its proprietary AI engine, Ingeenee, which has been trained using a plethora of crowd-sourced travel-related resources such as Wikivoyage, Wikipedia, Wikidata, Freebase, DBpedia, GeoNames, OSMNames, and OpenStreetMap. Through these comprehensive datasets, Curiosio can generate a route that aligns with your specific criteria across diverse parameters.
You have the flexibility to design a full road trip, flight, etc… by specifying your start and end points. If there are any specific sites or destinations you'd like to include en route, simply add them in.
You can also indicate the number of travelers, the dates of travel, your vehicle, your overall budget, and whether you're interested in off-the-beaten-track or curiosity-sparking locations. Based on these inputs, the AI generates multiple routes and plans to choose from.
Your final itinerary presents a mapped route, including a day-by-day breakdown of your destinations and sights. Each point of interest is interactive, allowing you to delve deeper into information about it.
Convenient features allow you to share the itinerary link with fellow travelers, print it out, or even export it to Google Maps. All of these elements make Curiosio a top-tier choice for planning your next road trip adventure.
AI Travel Planners – It's The Way Forward
In the realm of travel planning, AI has truly become a game-changer. Tools like Trip Planner AI, Wonderplan, Genius Trip, Roam Around, and Curiosio leverage the power of artificial intelligence to deliver personalized, comprehensive, and efficient itineraries that cater to various travel preferences.
Be it a city tour, a cultural exploration, or an RV road trip, these tools hold the promise of simplifying the process and transforming it into a delightful experience.
However, while AI-powered tools offer a solid foundation for travel planning, it's always beneficial to cross-reference the generated itineraries with other resources or user reviews. This ensures a well-rounded and informed travel plan that accounts for unforeseen variables and personal preferences.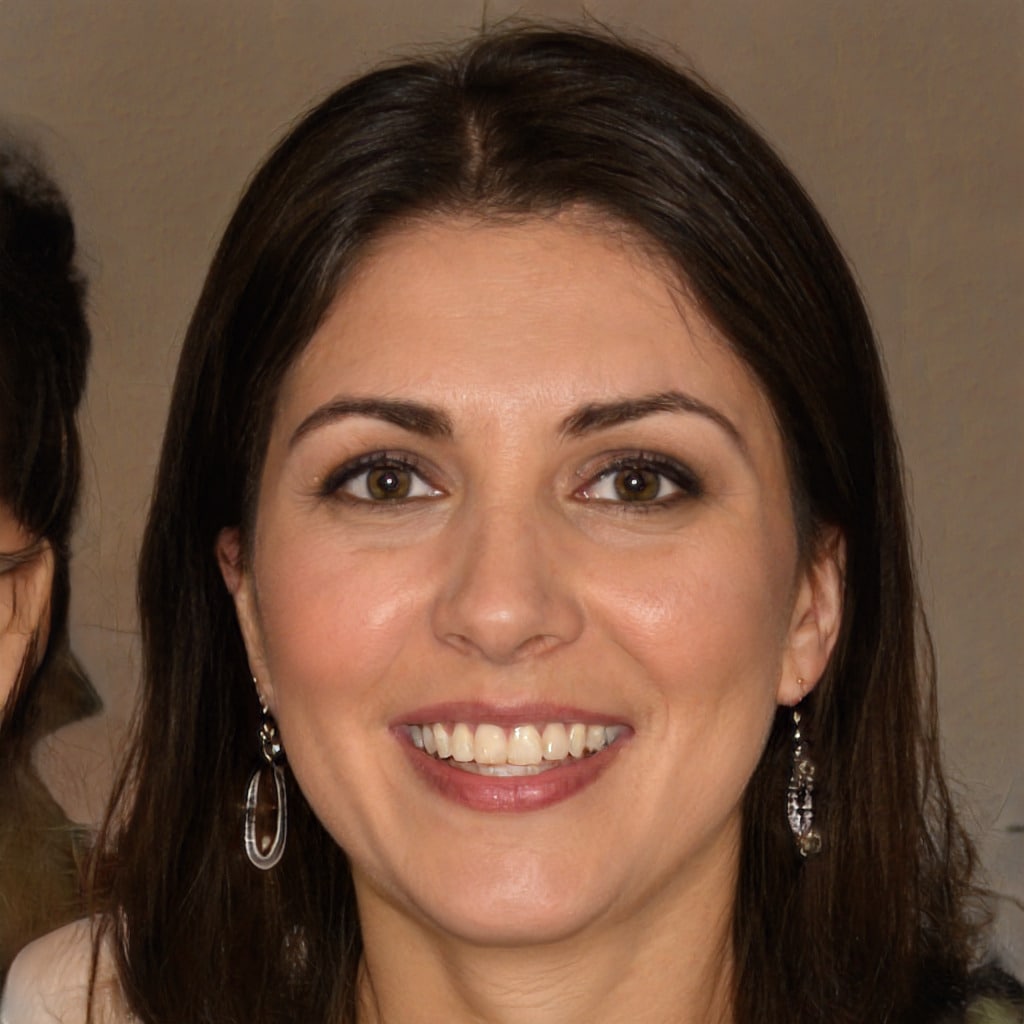 Hello, fellow wanderers! I'm Alyssia. Since 2008, my husband and I have called an RV our home, journeying through life one mile at a time. Our nomadic lifestyle has led us to over 70 countries, each with their unique tales that have shaped our own.
I share our stories and insights right here, hoping to inspire and guide you in your own adventures. Expect tips on RV living, our favorite camping spots, breathtaking hiking trails, and the joys and challenges of an ever-changing view from our window. Alongside, you'll also find practical advice on outdoorsy stuff, designed to equip you for any journey. Join us as we continue to explore the vast, beautiful world on wheels!