Looking for the best RV GPS systems? There are many out there and knowing the right one can be daunting. Fear not as we have compiled a review to ensure you understand the pros and cons of each feature.
Finding your way through life is hard enough, so why struggle with finding your way around the country? Just get yourself an GPS system for your RV and you'll never be lost on the road again.
Whether it's Garmin GPS, TomTom GPS, or another brand, satellite navigation systems really do make life easier while out on the road.
Our review is dominated by Garmin and TomTom, but there are other brands that make good quality GPS systems for RV life. But which is the best RV GPS system?
All RV GPS units do the basics and get you to your destination exactly as directed, dependant on you of course. But it's not just about getting to your destination, is it?
Remember, it's not the destination, it's the journey that matters, and the best RV GPS systems can enhance that. As well as the obvious, they can help you avoid traffic, give weather updates, and even recommend local places of interest.
Now if you're searching for a good RV GPS system, the following article discusses the different types of GPS systems and the various features you should be looking for when buying one.
After the review, we've added a Buyer's Guide where we offer more tips on what to look for when shopping for a sat nav device. We include all the aspects to consider, and the best features to look out for. There's also an FAQ section dedicated to all things RV GPS Systems.
If you prefer, you can scroll straight down to the RV GPS Units Buyer's Guide by clicking on the link...
Review of the Best RV GPS Units
This section is one of the more important parts of the article. This is when we'll highlight all the products we think are the best on the market and then detail their main features and pros and cons.
Best Overall & Best From Garmin GPS:
Garmin RV 770 NA LMT-S
This Garmin GPS unit is currently the best on the market and there are a number of reasons why we believe this. To start, it has plenty of added accessories that come as part of the kit. These include a 12V car charger, cleaning cloth, bamboo stylus, protective hard shell case, and three LCD screen protectors.
The main attraction to this RV GPS system, however, is the 7-inch screen size, which is very big and will make it easy for you keep track. The Garmin GPS will be able to direct you to all the nearest RV campsites and service stations as well as being hands-free and providing live traffic updates.
Bottom Line
This Garmin GPS unit is currently the best on the market for your RV for many reasons, such as having a large LCD display. The full kit will equip you with everything you need to take care of the GPS properly.
The features included are also unique to more modern GPS units such as Bluetooth and hands-free technology, which are great benefits for your own convenience. The only downside with such technologically advanced GPS systems is that might take you a while to get used to everything.
Runner-up:
Garmin RV 760LMT
This Garmin GPS is similar to the last as it's another seven-inch touchscreen display. What's special about this RV GPS system is that it will direct you to routes that are RV-friendly by taking into account different variables such as height, weight, width, and length of your vehicle.
The large display also helps monitor your surroundings by showing you any risks such as grounding, wind direction, narrow roads, or sharp turns in the road. Other features of this product include the voice-activation which will respond to your commands even while driving.
Bottom Line
The runner-up was a strong contender for the top spot, but it only just missed out for a couple of reasons. There are many benefits to this GPS system, such as the seven-inch touchscreen display, which allows you to monitor plenty of information at once.
It can also direct you along RV-friendly routes, taking into consideration plenty of RV variables like height and width. These features are a huge advantage to any RV owner as they take out the fear factor when traveling.
Other benefits of this RV GPS system include voice recognition which allows you to say commands while still driving.
Like the first Garmin GPS reviewed above it'll probably take you a while to get used to. Unlike the previous system, however, it doesn't boast as many features. That said, it's probably the best RV GPS system.
Best RV GPS System for the Money:
TomTom VIA 1625M
Navigating has never been as easy with this TomTom GPS unit. You'll have full control over where you're going as this system uses advanced lane guidance, which means you'll never be confused again when driving in between busy lanes.
The touchscreen display is a six-inch monitor that allows for a decent amount of information to be on screen at once. You'll also have a split screen junction view. One of the best qualities of this product is that you'll have free lifetime map updates for anywhere in the U.S.A., Canada, and Mexico, which is a serious amount of ground to cover.
Bottom Line
This RV GPS system is great for those on a budget and will provide you with all of the basic functions you need to get you from point A to point B. The touchscreen display is mainly for convenience and bragging rights. You'll also benefit from a lifetime's worth of free map upgrades for the U.S., Canada, and Mexico.
The TomTom GPS' six-inch display will also be able to offer a decent amount of information at once. However, the display isn't as big as others that we've already mentioned, so it won't be as clear. That said, six-inch screen is big enough for most people.
Best RV GPS System with Backup Camera:
Garmin nüvi 2798LMT
Another Garmin GPS has made it onto our review. Says a lot about the quality of their sat-nav systems, really.
This seven-inch display will be able to show you some of the best high-resolution pictures possible when reversing or simply just reading a detailed map. The map is constantly updated so it can offer the best routes possible by avoiding any closed roads or by using new roads. The landmarks and notable buildings will all be used by the real voice guide to give you more detailed directions.
You'll notice that the satellite navigation will provide detailed images of junctions to decrease the stress of merging on/off a busy roadway. As well as this, it will notify you of any nearby service stations and other businesses that might seem useful. With your RV GPS system, you'll also receive a backup camera with a mounting bracket and wireless transmitter.
Bottom Line
This Garmin GPS system is currently the best that comes with a backup camera. The system itself has plenty of space on its seven-inch display to help monitor your surroundings without having to switch between screens. The regular map updates will ensure you're taking the best routes possible while avoiding any closed roads and using new and open ones.
A helpful feature of this GPS is the voice guide, which uses local landmarks that stand out as markers to help direct you to your destination more effectively. This kit also comes with a backup camera, which comes with its full installation kit. The only downside to this RV GPS unit is that because it has so many features and accessories, it'll take a while to set up.
Best RV GPS System from TomTom: 
TomTom GO 520
This is one of the most impressive RV GPS systems on the market and comes from TomTom. You'll have free lifetime map updates for any country around the world, as well as lifetime TomTom traffic updates that'll direct you to the least congested route. These updates are all done via WIFI, which means they'll be almost instantaneous.
You can use the Siri or Google Now to talk and command your TomTom GPS unit, making it a lot easier to operate. The smart technology analyzes your historical data to predict where you're planning on going, and although it's not always right, it's a good feature to have.
As you'd expect, this RV GPS system is hands-free and can be controlled by voice control. The display is five-inches, but you can buy a six-inch model, too.
Bottom Line
This TomTom GPS is one of the best RV GPS systems on the market, and should also be regarded as the most convenient currently on offer. The technology built into this device is amazing and screams convenience. Another huge benefit of this product is that you're not restricted to any country as it has access to any map on the planet and can be updated for free whenever you need it.
The only major downside to this product is the screen is pretty small compared to other RV GPS units we've reviewed. That said, you can buy a six-inch display, but that doesn't offer the number of features as the five-inch display.
For me, it depends on the size of your RV. If you have a big one, you're probably better getting a GPS with a bigger display. if you have a small RV, 5-inch should be fine.
Best from Rand McNally: 
Rand McNally TND 740
The seven-inch display on this Sat Nav system offers plenty of space to show any relevant information the driver might need. This limits any accidents as you'll not be flicking through different apps or tabs when driving.
An attractive feature of this device is that all the routes will be found by accommodating your vehicle's weight, length, width, and height to find the easiest route, making it a perfect RV GPS unit. You'll also have lifetime map updates for free.
If you need to know about any sharp corners because of weight and speed you might be traveling at. These warnings can be customized in the settings section, you'll also be able to get speed limit warnings too.
Bottom Line
This RV GPS system is the best of the Rand McNally line. It boasts plenty of useful qualities and features, such as the seven-inch display, making it perfect for multiple tabs showing different pieces of information at once.
The larger the screen, the better as you'll not need to mess around with the GPS system. The custom warnings are also a huge favorite as these warn you of road speed limits and even if you're coming up for a sharp corner.
The RV-friendly routes are also a huge benefit to a driver, as this will save you from possibly getting yourself stuck on a road that isn't wide enough or under a low hanging bridge. The only downside with this GPS unit is that there isn't any Bluetooth or even live traffic updates, which can be a huge problem for anyone.  
Best GPS System from Magellan: 
Magellan RoadMate RV9145-LM
Another seven-inch GPS display, this system offers you enough space to view any important information by using only one tab. One attraction of this GPS unit is that you can tell it the exact dimensions of your RV and it'll find all RV-friendly routes so you don't end up in any accidents or awkward situations.
The quality of the free lifetime map updates is another huge feature that should be included in all GPS systems. It also boasts a long list of known RV campsites, services, coffee shops, and more or less anything you'll ever need. For me, this makes it one of the best RV GPS systems.
Bottom Line
This GPS unit has some great features that will really benefit any RV owner. The seven-inch display allows drivers to view all of the important information without having to switch between tabs or apps. You'll also have the opportunity to put in your RV dimensions, and the system will find you the best routes to use.
You'll also benefit from the long list of pre-installed destinations included in your system, such as RV campsites, emergency services, and coffee shops. This saves a lot of hassle trying to find these places manually.
The downsides to this GPS system are that you don't receive any traffic alerts and there's no Bluetooth installed. 
Buyer's Guide
Now it's time for the buyer's guide. Here you'll find all the necessary information you'll need before shopping for a RV GPS system. We go into detail on the different types of GPS units, and what features to look out for...
Are All GPS Units The Same?
GPS units all provide the same basic function of keeping you on track when trying to find your way to a destination. However, not all GPS units are the same as there are a few variations.
Some GPS units can be used on your RV and might even come with a backup camera for easy reversing, along with Bluetooth and voice recognition. Other units can even be used while doing some fishing on the boat.
You'll also find GPS watches that come with plenty of safety features that can be used in an emergency. With some RV GPS systems, you'll also find a full maintenance kit is provided, as well as a mount to have on your dashboard. 
Types of RV GPS Systems
The different types of RV GPS systems aren't very different in terms of functionality, as they all provide the same service. However, there are differences with the screen size and features they can offer like Bluetooth or even voice recognition commands.
Screen Size
Most RV GPS systems have either a six-inch or eight-inch screen and the bigger, the better, as you'll be able to view more information on it.
Extra Features
You'll also have variations with hands-free features or a backup camera. As you can see, there are many unique types of GPS systems, but there are a plethora of features that they can offer.
Aspects to Consider Before Buying a GPS System for Your RV
There are plenty of aspects to think about when researching your next GPS system. The following section will discuss these considerations in greater detail.
Display Size
The display size is an important factor in finding the best RV GPS unit. In most cars, the built-in GPS display would be around four inches, but for an RV GPS, you should be looking for screens between six to eight inches. If you own a smaller RV, a five-inch display will be ok.
Extra Features
Most modern and best performing GPS systems will have plenty of extra features for you to play around with. Features such as Bluetooth, voice recognition, and hands-free are all features available from some of the best RV GPS units. Other cool features include directions to the nearest camping site, car park, or service station.
Free Updates
When buying your new GPS unit, you'll most likely get all the maps you need from the country you're based in. However, if a few years pass and you need some serious map updates, so make sure your has a lifetime of free map updates. 
RV GPS Systems FAQs
Do I need a GPS in my RV?
RVs need to navigate more carefully than regular cars and trucks, so getting a GPS will help you with this. Also, you can get a GPS that will take into consideration the size of your RV, and will send you on the most logical routes for you, saving you plenty of time.
Can you use Google Maps in an RV?
You can use Google Maps for sure. It's a very useful feature and will get you from A to B. However, it's free to use, so it won't have all the features of a specialised GPS system, and will will eat your data up pretty quickly.
Is an RV GPS System worth it?
Buying an RV GPS system is definitely worth it if you travel often. I would even get one if you're only a part time traveler, because it will save you so much time and effort, and will make your journey better as it can help you avoid any traffic or low bridges.
Which is best Garmin or TomTom?
I would say Garmin make better GPS units than TomTom, but there isn't much in it. I just think they have better features. that said, TomTom are known for their accuracy when it comes to avoiding traffic. A recent survey found that TomTom achieved the highest score of 67% for accurate traffic jam reports, as opposed to 22% for Garmin. They're both excellent GPS systems and either would be a great choice.
RV GPS Systems, Getting from A to Z Easily
RV GPS systems are great accessories for life on the road. They save you loads of time and stress by directing you the best way.
I understand the argument that it takes away the excitement of spontaneously finding somewhere off the beaten track, but then again, an GPS system built for RVs will introduce you to more off-the-beaten-track destinations anyway.
Whatever the reason you want a Sat nav, we're sure one of the above will do the job perfectly for you. And whether it's a Garmin GPS, TomTom GPS, or another, getting one will make your life much easier on the road.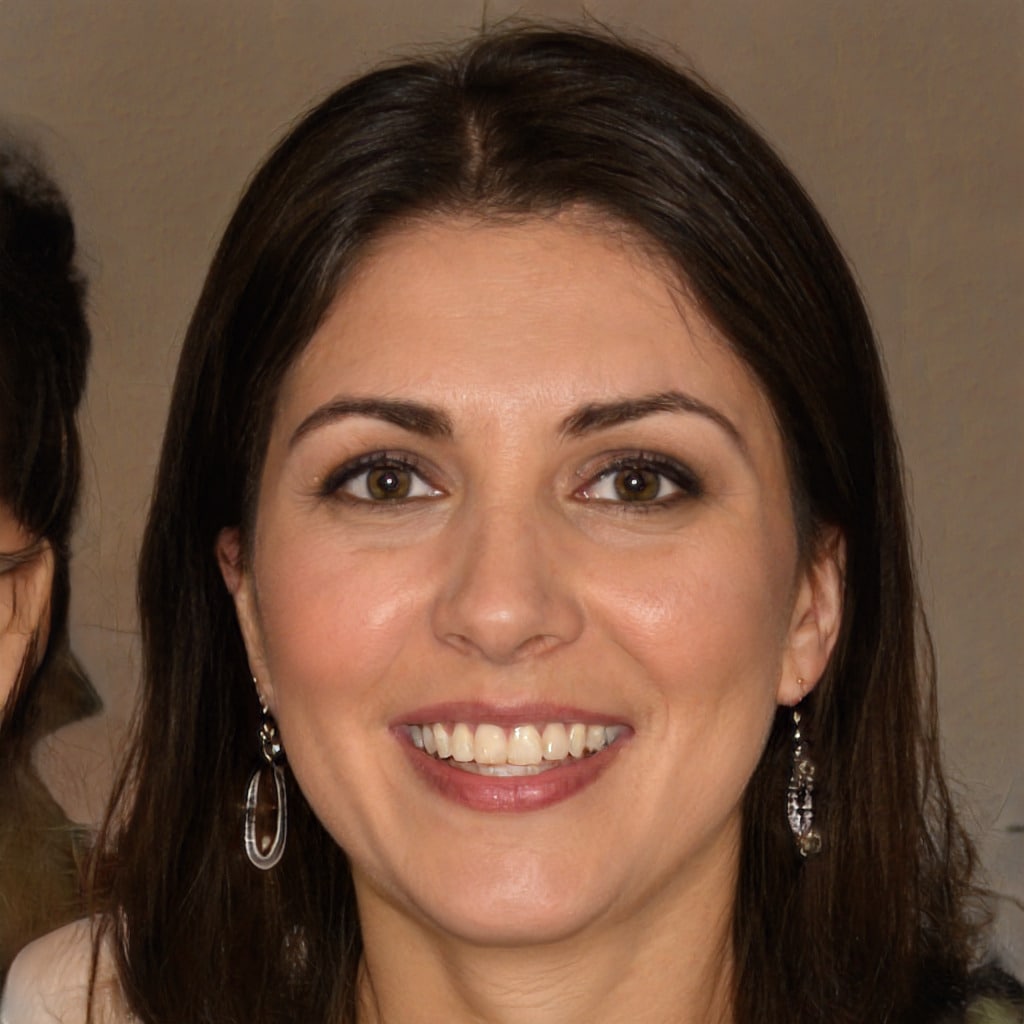 Hello, fellow wanderers! I'm Alyssia. Since 2008, my husband and I have called an RV our home, journeying through life one mile at a time. Our nomadic lifestyle has led us to over 70 countries, each with their unique tales that have shaped our own.
I share our stories and insights right here, hoping to inspire and guide you in your own adventures. Expect tips on RV living, our favorite camping spots, breathtaking hiking trails, and the joys and challenges of an ever-changing view from our window. Alongside, you'll also find practical advice on outdoorsy stuff, designed to equip you for any journey. Join us as we continue to explore the vast, beautiful world on wheels!