Wen 56310i-RV Inverter Generator
The Wen 56310i-RV Inverter Generator is one of the best on the market by one of the leading brands. When it comes to generators and portable RV generators, Wen is one of the best and most established in the industry.
That's why we're diving into the powerful Wen 56310i-RV inverter generator. This portable RV inverter generator features everything necessary to guarantee a great trip or backup power source for around the house.
It has the option of 3100 watts of power, so if you're interested in purchasing a generator that can power your lifestyle, go ahead and give this article a read to see what the Wen 56310i has to offer.
Wen 56310i Inverter Generator Specs
Protection: CARB and EPA III emission compliant in all 50 states

Warranty: 2 years

Motor: 212 cc; 4-stroke air-cooled overhead valve (OHV)

Gas: Unleaded

Gas Tank: 1.85 Gallons

Run Time: 7.5 Hours

Starter: Pull-rope

Power Panel Controls: Indication lights: low oil, overload, output. DC 12V Receptible. Grounding nut. ECO-Mode. Parallel connection.

Power Outlets: Two AC 3-Prong 120V Receptacles. Two 5V USB ports. AC 120V receptacles.

Current: 16.7 / 20 amps @ 120V

Wattage: min 1250 Watts; max 3100 Watts

Amperage: 7 Amps @ 12V

Transportation: (2) Carrying handles on top and collapsible handle

Weight: 81.4 lbs.

Dimensions: 23" L x 16.5" W x 19.5" H
Main Features
Wen has been powering people's lifestyles through quality and promise since 1951. Decades of experience have helped the team at Wen innovate and tailor their portable RV generators and other products to make sure the users are satisfied.
The Wen 56310i is no exception to their promise of quality, this beast of a portable generator goes above and beyond.
Nowadays, hooking up generators at campgrounds is easier than ever, thanks to sites upgrading their facilities to be more RV friendly. Make sure to check with the campsite before registering to see if their grounds have outlets and are RV friendly.
This generator won't just power your camping needs but it will also ensure that you're powered if there are any outages around your house. A generator is an investment in maintaining home security, entertainment, and food longevity in the case of power outages.
The 56310i has the option of 3100 watts of power, so if you're interested in purchasing a generator that can power your lifestyle, go ahead and give this article a read to see what the Wen 56310i has to offer.
Road tripping in an RV requires power to do things like heat water, enable electronics, and run appliances to mention a few. These things require a reliable power source and the Wen 56310i is the reliable source that we can depend on, while being quiet.
We've got a lot to cover with this fully loaded generator but we're gonna start with a few of its key features.
Being able to switch this bad boy into eco-mode will make your camping trip a whole lot easier. The eco-mode maximizes fuel economy by allowing the RV generator motor to automatically adjust its fuel consumption.
It also features a lightweight and easy to transport design by including quality wheels and a collapsible handle that optimized storage and mobility.
This powerful portable RV generator is also capable of boosting the power by connecting to multiple units through its parallel connection kit. So if 3100 Watts isn't doing the trick, link it up and you've got the power of multiple generators.
The last key feature but certainly not least, is how quiet this RV generator is. The noise output is minimized by its unique engine design.
As seen in videos and reported by recent customers, the quietness of the generator has helped make trips so much more relaxing for everyone. A quiet generator also helps nature maintain its natural course and doesn't disturb the local wildlife.
Pros - What We Like
Here are some of the most notable stand out qualities of the Wen 56310i-RV.
Aesthetics
The Wen 56310i inverter generator is one of the best looking models on the market. Wen added the yellow cover over the low profile black for that professional, but powerful look.
The yellow is also a good way to make sure people don't run into it while walking around the campsite.
Clean Energy
Powering your lifestyle while being environmentally sustainable is always great. If being outdoors is something you enjoy, minimizing your impact on the environment matters.
This model produces clean energy that is free of voltage spikes and the noise of a regular generator.
The convenient, eco-mode switch makes it so the generator automatically adjusts its fuel consumption to maximize output and fuel economy.
Warranty
Wen has so much confidence in the 56310i RV generator inverter that they are backing it with a full 2-year warranty. This warranty ensures that if problems arise, you're safeguarded. 
Lightweight Design
Moving the Wen 56310i RV generator around the campsite or house is a breeze with its convenience collapsible handle.
The handle maximizes portability so picking up and hauling the generator around is hardly necessary.
It also has two top bars for picking up when it is necessary on those rare occasions.
Cons - Drawbacks
There is one drawback though:
Adding Oil is Cumbersome
The side panel presents a problem when adding fuel, you must remove 2 screws in order to add or clean the oil tank. This is a matter of inconvenience and does not present any problems with the functionality of the generator converter.
What is the Wen 56310i Best For?
The Wen 56310i portable RV generator inverter is best for powering your entire lifestyle. If you're camping, this unit will ensure you have the power necessary to have fun and be worry free.
If you take this generator outdoors you'll find the quietness to be one of the best features.
No more generators interrupting conversations and forcing people to talk uncomfortably loud. This will allow you to go about your days and evenings powered up without the loud rumble that old generators used to make.
If there's an emergency and you need a power source at your home, the Wen 56310i will be there to ensure everything stays supplied with power. This can be the difference between loads of ruined groceries and a fridge full of goods.
Many people enjoy using this to power their chainsaws and other power tools as well. Taking it on camping or hunting trips will ensure everything runs smoothly the entire time.
Bottom Line
To summarize, the Wen 56310i will ensure anyone on the go or in need of extra power at home will have it. It won't just be power either, it will be clean, efficient, and quiet power.
The full 2-year warranty is another perk that makes this unit so desirable.
Being able to sleep easy knowing you can replace it if any malfunctions do occur helps make the purchase that much more valuable.
Wen has decades of experience in the field and guarantees great products, when it comes to generators they know what they're doing. We are confident in their ability to produce great things and the 56310i is no exception.
The engine is efficient and powerful, the look is professional, and the performance is top of the line.
How Does the Wen 56310i Work? 
The WEN 56310i is considered to be an all-rounder when it comes to the best key inverter generators. This unit is very versatile and worth every penny and is a great portable inverter generator that can be used for a variety of purposes. It works on a 212cc WEN OHV gasoline 4-stroke engine and offers 120V. It offers you an above-average power output with a running power of about 2800 Watts and a surge power of about 3100 Watts. 
You can even run this engine on an eco-mode through which it becomes more fuel-efficient. While the maximum load reduces to 1000 Watts, you can still run this inverter generator for at least seven to eight hours, even at a half load. Plus, with the parallel connection kit, you can connect a second unit for double the power supply to run your basic household appliances, such as, the fridge and the AC. 
How to Connect Propane to a Wen Generator
If you're someone who doesn't want to use a generator that works on diesel and prefers propane, you need to know how and what to do. We've gathered all the required information, including the components you'll need and the steps you'll have to follow.  
You'll need your inverter generator, a regulator, some 3D printed components, an adapter for the carburetor, a mounting bracket, and some feet and levers to depress the purge button located on the back of the regulator. You'll also need some fittings, a propane regulator, and quick disconnect wires. You can buy these components individually, or you can buy a kit. 
Once you have everything, here's what you have to do:
Remove the side cover to expose the carburetor and the snorkel.


Then remove the nuts from the other side of the airbox snorkel.


Leave the gasket against the carburetor, then take the adapter and fit that up into place. Place the carburetor snorkel back over at the top of the adapter. 


Once that is in place, reinstall two nuts you took out in the beginning and put the cover back on. The tube will be fed through the hole coming out of the cover to the outside. 


Place the 3d printed mounting bracket along with the adjusted feet and mount it to the side.
 
Then mount the regulator to the mounting bracket. Install the fittings and the quick disconnect from the gas line. 


You'll see a valve at the top, also known as the load block valve, that regulates the gas flow into your motor.  


The lower screw on the regulator does not usually need to be adjusted, but if you do want to do so, then first unscrew the first one. Then adjust the lower screw inside. This adjusts the vacuum the engine draws and how much vacuum it takes for the valve to open and let the gas through. 


Hook the generator up to your propane bottle. Make sure you're not indoors or anywhere near your house.


There will be a regulator on the bottle. Make sure that it is very low pressure and that it is 11 inches of water column or half a psi.


Switch the generator to the on position and then turn the eco-mode off. Then start the generator. 


Once the generator starts, you can adjust the adjustment screw accordingly. 
If you're still confused and you have some questions regarding these steps, watch the video below. Hopefully, it'll answer all of your queries. 
Conclusion
This has been a lot to digest so if you want to learn more, be sure to check out our article on the best RV generators. 
We hope the information provided makes your decision making process easier and that you walk away from this article more aware of generators capabilities.
Please make sure to check out the extra information at the links we provided and let us know what you liked or disliked about the article!
People Also Ask
Now, if you're thinking about investing in an inverter generator, then you would want to be fully aware so that you know you're making the right decision when buying one. You might still have some questions regarding these generators, and about WEN, in particular. So here, we've answered some of the most asked questions. 
Who Makes Wen Generator Engines?
The WEN Corporation was established in 1951 and is known for producing power tools. The company's main aim was to combine tools and electricity to help all artisans craft anything they can imagine. Their product line now includes a variety of power tools such as generators, snow throwers, etc.
When it comes to popular generator brand names, WEN is a brand that is definitely among that list. This American company is known for using tools and technology that allow them to manufacture a variety of different products, including WEN generators, as well as other common everyday use tools. 
How to Use an Exhaust Pipe For a Wen Generator
When using your WEN generator, you will notice that the exhaust fumes enter your working area and make it difficult for you to do anything. This is why you need to exhaust the fumes outside using an exhaust pipe. 
Measure the diameter of your generator's exhaust. Figure out how long the pipe has to be to reach the area where you want to vent the fumes out. Once you know which exhaust pipe will fit your generator, fit it in place correctly. 
Next, clamp the new pipe to the existing exhaust pipe and route it to a well-ventilated area. Once you're done using the generator, disassemble the exhaust extension so that you can properly store away your generator. 
How Wide is the Wen 56310i?
The WEN 56310i features a compact design along with a number of other features. It is a small and light unit that works efficiently. This particular model is 26.75 inches long, 20 inches wide, and 23 inches in height. Despite having a compact design, it offers you an efficient performance. 
Where is the Wen 56301i Made?
All of Wen's products are manufactured in China, however, the company's main headquarters is located in Elgin, Illinois.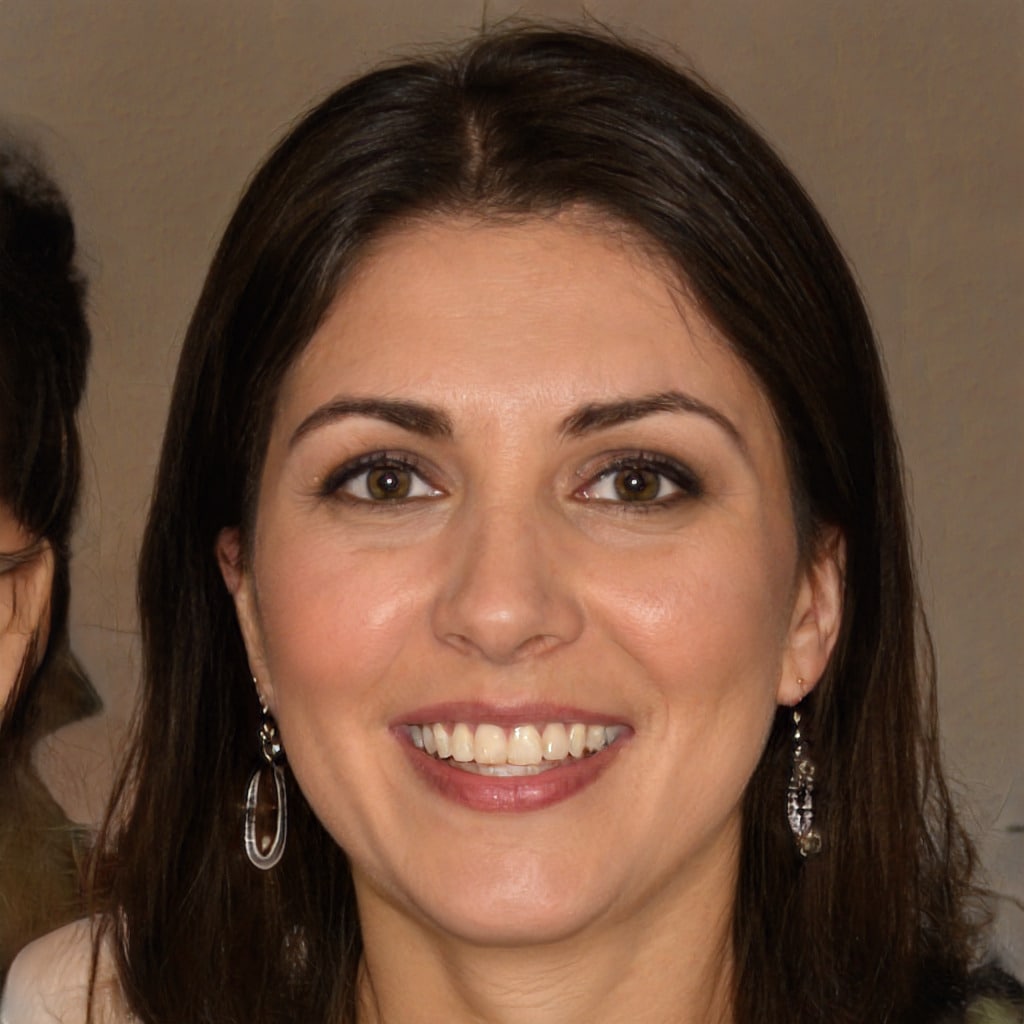 Hello, fellow wanderers! I'm Alyssia. Since 2008, my husband and I have called an RV our home, journeying through life one mile at a time. Our nomadic lifestyle has led us to over 70 countries, each with their unique tales that have shaped our own.
I share our stories and insights right here, hoping to inspire and guide you in your own adventures. Expect tips on RV living, our favorite camping spots, breathtaking hiking trails, and the joys and challenges of an ever-changing view from our window. Alongside, you'll also find practical advice on outdoorsy stuff, designed to equip you for any journey. Join us as we continue to explore the vast, beautiful world on wheels!