Best RV Water Pumps
Looking for an RV water pump? From Shurflo and Floject we've reviewed some of the best on the market to help save you time and effort.
Water is an essential part of life. Not only is it vital to our health and planet, but while camping and traveling, having running water can often be taken for granted.
Your RV's water pump is a critical asset and should not be left out of the equation when preparing your next excursion.
In this review, we're going to be taking a look at a handful of the best RV water pumps. To ensure you have all the necessary info to make a well informed purchase, we'll be highlighting each models main features, then covering some top pros and cons according to recent buyers. 
What Does a Water Pump Do For an RV?
While it may seem straightforward to say that a water pump does as the name presents -- pumps water -- these little units are a fundamental part to living a luxurious life on the road.
Pumps are the brains behind ensuring you have running water to flush your toilet, use your sink, and take a shower. Should your existing model die, you'll be caught in a bind, living an extremely abnormal lifestyle.
What Makes a Great Water Pump? 
When shopping for a new water pump for your RV, there are intricate parts that all work in unison to make a great model. Companies such as Shurflo do their job to ensure you're taken care of and remain stress free while living in your RV. To help identify the core parts of a great model, we're going to break down three main aspects to look for when shopping.
Water Pressure
First and foremost, keeping an eye out for water pressure will help keep your flow regulated and consistent. Selecting the proper water pressure comes down to your specific needs, but we do recommend choosing a model that's designed to max out around 50 PSI.  This will ensure you're not experiencing lag when turning on the sink or taking a relaxing shower.
Gallons Per Minute (GPM)
With every RV water pump, each model is intended to produce a specific number of gallons per minute (GPM). The GPM will vary per each model, but finding that sweet spot could make all the difference in terms of output and flow. 
When matched with pressure, this provides for the ultimate 'at-home' sink or shower experience. Keep in mind, higher isn't always better as it may come with a noisier unit.
Size
Keeping in mind where your current model is can alleviate future headaches. Sometimes, buyers will move forward with one of their dreams, then suddenly discover they have to make some DIY modifications to make it fit. To ensure this isn't the case, we encourage you to measure your current model and align your sights with a size that's similar; bolt patterns are often similar, but height and depth can vary.    
Review of the Best RV Water Pumps 
Now that we've identified what makes a great water pump and outlined their main functions, let's switch gears and take a look at the products on our Best RV Water Pumps review. Whether you're upgrading or repairing, these models each come with their own unique touch.
Best Overall RV Water Pump:
Shurflo 2088-554-144 Fresh Water Pump, 45 PSI
This model is another crowd favorite and offers excellent pressure, high flow mechanics. This style is ready when you need it most and effectively carries water to your shower, toilet, or sink.
It's lightweight and convenient design makes installation headache free and ideal for those who need a secure fix of their existing model. It is thermally protected and created with a three chamber, positive displacement setup to pump 3.5 gallons per minute.
With this, the unit turns on naturally as pressure is reduced and stops when a preset pressure is reached. The suction lift is intended to self prime up to 9 feet and will pump on demand. No more worry about having to leave toilet water sitting or skipping showers.
Bottom Line
As RV water pumps go, the SHURFLO 2088-554-144 is that this model is user friendly, dependable, and will hold great pressure. While it may not be as quiet as some, SHURFLO still does an outstanding job at delivering high quality products at an affordable price.
 Pentair Shurflo 8000-543-236
What Recent Buyers Report
Buyers are mostly content with this motor because it is a good and dependable pump. It is compatible to be used with agricultural herbicide and is also reported to be durable. However, people do have some trouble getting additional parts for it, which are costly.
Why it Stands Out to Us
The material that is used for the body of the motor, polypropylene, makes it work for longer times and is long lasting. What is more, the diaphragm and the Viton valves make sure that it can be used for various purposes.
Who Will Use This Most
Suitable for use for people who want a water pump on their RV, this product can be easily used by people for various purposes. It provides an acceptable pressure with very little noise so you will not be disturbing anyone when traveling on your RV.
What Could be Improved and Why
Although many features in this water pump are commendable, the prices of the fitting parts need to be manageable because people do not like the extra cost. Another thing that needs improvement is the pressure provided by it. More pressure would have been better.
Bottom Line
A nice and durable product to use, the SHURflo water pump can be relied on to be used for heavy-duty functions, and you will not have to worry about its durability. However, you will have to invest a bit to get the best.
Best RV Water Pump for the Money:
 Amarine-made 12v
What Recent Buyers Report
People have been using this RV water pump for many different purposes, and mostly all of them seem happy with it. Whether it is spraying insecticides, water, sanitizer, or anything else, it does not seem to pose a problem.
Why it Stands Out to Us
The small size as well as the light weight of this unit are features that are not usually found in such products, so this amazing addition sure is worth looking out for. You can easily use this for agricultural purposes among many others.
Who Will Use This Most
Being compact and easy to carry around, this becomes a perfect product for people who are usually traveling on their RV. They will not have to think about getting different things for the same purpose, so that is an added cost-cutting advantage.
What Could be Improved and Why
Bringing you a great product with the Amarine water pressure pump, it also has a few drawbacks that could be worked on. The pressure provided by the pump is low if you are looking for a pump to serve you for a longer time, and that is something manufacturers could work on.
Bottom Line
This RV water pump allows you to stay relaxed if you want a pump to take with you on your adventures. The compact size makes it portable and keeps giving you comfort with its automatic pressure switch.
Best Flojet Water Pump:
Flojet 35 PSI Quiet Quad System
The next item we have, is the Flojet 04406043A quiet quad water pump system. This self priming unit pumps 3.3 GPM and is backed by an excellent 2-year limited warranty.
While it is on the pricier side, this water pump works great and is the perfect product to swap out that loud, outdated OEM model.  
Bottom Line
The bottom line with this model is that it it will surely get the job done and performs well. The most noticeable drawback we found that's worth mentioning is that it's designed for intermittent duty only, which is not noted on Amazon.
Aside from this, many recent buyers report that the pump's pressure holds well and it's backed by a great warranty. Definitely worth considering.
Flojet Triplex Water Pump
What Recent Buyers Report
People who have purchased this unit have been satisfied with the amount of work they can get done from a single pump. Giving them appropriate water pressure, this is also known for surviving in extreme weather.
Why it Stands Out to Us
The fact that this RV water pump is able to self-prime is an amazing advantage of this device. What is more, it also has a built-in bypass for a lesser amount of pulsation. You also will not need an accumulator tank with it.
Who Will Use This Most
Its durable and convenient design makes it an impeccable choice if you want a unit to take with you on your RV. Using the port fittings and the soft mounting, you can ensure a secure space for the product.
What Could be Improved and Why
One thing that can surely be worked on is the noise that is made when it vibrates. This may be disturbing for people who are in an enclosed space on their RV. The depth from where the water is drawn is also less.
Bottom Line
This RV water pump seems to be a better option than many, so you can be sure of the fact that it will stay by your side when you need water for various purposes like washing or if you want to store some for later use.
Best Shurflo Water Pump:
Shurflo 4048153E75
Another SHURFLO model to make our list is the 4048153E75. Designed for extreme performance and smooth delivery, this product is built for reliability and assurance that your water will reach you at a moments notice.
It's high end construction of a one-piece diaphragm system is intended to operate and run dry without signs of damage over a long period of time. Additionally, this electric model is designed to mount in any position and hook up with ease.
It is set to pump at 4 gallons per minute and cycle at 55 PSI. SHURFLO continuously strives to deliver top of the line products and this is another fantastic example.
Bottom Line 
Overall, the bottom line with the SHURFLO 4048153E75 is that it's  a powerhouse and ideal for those looking to upgrade their existing RV water pump or replace a broken one. The only drawback we seemed to find is that when cycling, some buyers report that it can be loud at times; however, this is expected with a 4 GPM capacity.
Best 12 Volt Water Pump:
Seaflo Fresh Water Pump 35 PSI
What Recent Buyers Report
Buyers find this unit useful for a plethora of tasks, including an outdoor shower, adding it as an RV sink or for irrigation. Although the pressure might not be as powerful, having this around proves to be reliable.
Why it Stands Out to Us
Quite a few factors allow this product to be truly one of its kind. First of all, it has a low price, so that means you get more than what is expected. Also, the adjustable pressure switch allows you to forget your worries about it.
Who Will Use This Most
Living out of the excellent comfort of your home is a challenge but not for people who have this RV water pump with them because it gives them the freedom to enjoy the luxury of water whenever and wherever they want.
What Could be Improved and Why
Among its many plus points, this could use some improvement in terms of sealing the product. It should not come in a padded envelope, and it should also not leak from the sides because it will lose its purpose otherwise.
Bottom Line
The Marine water pump is a good choice to buy, it surely gives you more features than what you would expect from something of its size. The automatic pressure switch gives it an edge among others, and in our opinion is one of the best RV water pumps.
Seaflo Water Pump 45 PSI
What Recent Buyers Report
Sincerely satisfied with the unit, most people are glad they are getting this much pressure and a good quantity of water from this pump. However, some of them are not happy with the extra wiring it requires.
Why it Stands Out to Us
Standing out from most of the units out in the market, this model gives you 3 gallons of water in a minute, which is a huge deal for a portable water pump. With the price it requires, this is a great addition to any RV.
Who Will Use This Most
If you are a person who is out there in your RV quite often, this unit is surely going to give you all the comfort you need. Removing the water quickly and easily, it is extremely easy to clean it out and use it whenever you want.
What Could be Improved and Why
It needs work on the wiring it has on the outside because that can pose a hazard for the people using it. Also, when installing the water pump, you will need extra adapters for the inlet and outlet pipes, adding to the cost.
Bottom Line
Giving you a great product for the price this water pump has, you will not have to worry about not having enough water with you on your RV. It is very easy to use, so calling a professional for help will not be an issue.
bayiteFresh Water Pump
What Recent Buyers Report
Considering the size of this RV water pump is a main feature among many satisfied buyers. Buyers have been using it for a variety of purposes, and all of them get fulfilled pretty easily and smoothly.
Why it Stands Out to Us
Its installation is extremely easy for anyone to carry out and will also make sure that you get the exact amount of water you require. It also does not require much energy so you can easily run it on solar power.
Who Will Use This Most
Someone who wants a good supply of water but also wants to make sure that they do not harm the environment, this is the product to go for. It is convenient to carry around, so if you are in your RV; this is what you want.
What Could be Improved and Why
The leakage problems that many have reported will have to be worked on because people are not able to afford these small problems when they are in their RV. They add to the cost and do not bode well.
Bottom Line
Not requiring a large amount of energy, this is the perfect RV water pump to have with you on your travels in the RV as it gives you a sufficient supply of water too.
Best Variable Speed RV Water Pump:
Remco 55-Aquajet
What Recent Buyers Report
Buyers have praised the Remco 55-Aquajet water pump quite a lot. It worked really well for them. The best part about it was its low volume and high rate of water flow. Also, they reported that the pump was comparatively quite big. It also increased the water as the faucet was switched on.
Why it Stands Out to Us
The features of this water pump have made it extraordinary and do not allow any other model to compete with it. The pressure sensors detect any drop on the pump and adjust it to provide continuous water flow. 
The excellent five-valve design strengthens the water flow. The 3.5 GPM rating allows the pump to meet any level of water demand that could ever exist on an RV. It automatically shuts off and has a speed control motor that makes it free of the on/off cycle often experienced by standard RV water pumps.
Bottom Line
Apart from all the immense benefits this RV water pump offers, there are still a few other things that make the users want it even more. The material used in the construction makes it corrosion-resistant. It has a high PSI rating and an easy installation. If you want a unit that will not only resolve your RVing water pump issues but also give you extra comfort, this is a perfect choice.
Best Manual RV Water Pump:
Whale GP4618 Babyfoot
What Recent Buyers Report
According to recent buyer reports, this manual water pump worked great for them. It is easy to use and ideal for off-grid life. It is a high-quality product and works as described. Buyers are absolutely impressed by it and love the high quality it offers. 
Why it Stands Out to Us
The Whale GP4618 Babyfoot is a high-quality manual water pump. It is very simple to use as you just need to use your foot to draw out the water. Also, it has an angled top section for smooth operation. It easily connects to a ½-inch hose and provides a GPM rating of 2.2. The high quality of the one-piece molded base and circled ring holds the top safely in place.
Bottom Line
This product offers easy and simple operation and is made with strong and durable materials. This manual water pump is a suitable choice for RV users as it makes the user's off-grid life quite convenient and keeps users satisfied.
When is it Time to Replace My RV Water Pump?
An RV water pump is the heart of your campervan and checking that it works properly before your road trip must be your priority. Luckily, users will get many chances to fix their water pump in time as it will show many signs before it fails to work completely.
Signs like additional noise when the pump is being operated, leakages, and the water pump shutting off completely are signs that a replacement is needed. 
A water pump making unobvious noise will indicate motor failure, pressure switch issue, or damaged diaphragm. Another sign that can tell if a replacement is needed is leakages. Moreover, if the water pump does not turn on, then that is a clear cut sign that it needs replacement. 
If you do not notice these signs or do not act upon them and plan your road trip, you will face serious water issues during the trip, making your RVing life problematic.
Comparison Overview
RV water pumps have different variations, making it difficult to pick one. Here's a comparison between the different types so that you know which one to opt for. 
RV Water Pump 12v vs. 120v
A 12v RV water pump is most commonly used as it comes with a standard motor designed for RVs or motorhomes. It generates low pressure for the water flow and consumes less electricity. 
However, 120v water pumps are generally designed for residential homes. A higher voltage pump will generate a higher pressure for water to flow and perform much better than lower voltage water pumps. But the higher the voltage, the higher the electric power required, which could get costly. Again, you need to see the electric devices you need the water pump for and how much voltage they require for water to flow through them.
RV Self-Priming Water Pump vs. RV Non-Priming Water Pump
RV self-priming water pumps are designed to manage incoming water from a limited water source, which distinguishes them from common residential water pumps. This feature will help the pump lift the water from the tube without being dependent on the supply of the water even if it is running low. Even if the water pump is running dry, it will not get damaged.
However, an RV non-priming water pump contains air inside the case, which does not add value to the product. This will make it not work properly as long as it is inside. The air occupies the parts and stops the water from going up due to the less density. This is the reason why pumps demand priming, so the air releases before it causes problems to the flow of water.
RV Water Pump Tips
Here are a few tips that will help you make your water flow smoothly and efficiently:
Perform Routine Checkups
Performing routine checkups will help you ensure your water pump is in excellent condition. You should seal minor leaks immediately as they can trick the pump into performing a pump cycle when the faucets are shut off.
Install a Water Pressure Regulator
Installing a water pressure regulator will allow your RV plumbing system to last longer than expected. The higher flow of water can damage your RV water pipes, but having a water pressure regulator will help you keep the pressure in control. This will also keep your plumbing system safe.
Use a Functional Filter
If you pair up your RV water pump with a water filter, then that will ensure your water is clean. You just need to keep checking the filter's condition, or else it could contaminate your water. You can also use a hose designed for drinking water as that will keep the system safe and hygienic.
Always Clean Out the Water Completely After Winter Storage
You always need to clean out your water pump after you have used antifreeze in the water lines. Leave the faucet open and empty the pump until it is fully clear. This is important as you can get ill due to the antifreeze left in the water supply.
How to Replace the Fresh Water Pump in an RV
Now that you've bought an RV water pump, the next step is replacing your original one with the new one. Here's how you can do that:
First, check the strainer of your water pump to eliminate the pressure buildup in the water pump


Make sure you have power coming to your water pump, and then switch it off


Disconnect the water pump from the wall and pull it out


You will see a ground wire and a hot wire attached to the pump, and the new water pump will have the same. Hook them up to the ground and hot wires coming in from the power source


Drill the screws into the rubber piece on the pump and hook up the wires


Connect it to the connectors, and your new water pump will be installed


Plug in the power and test your new water pump
Below is a video attached for you to visually understand all the above-mentioned steps:
Conclusion
In the end, finding the best water pump for your RV is a mixture of choosing the best model for your lifestyle and specific needs.
How large is your family? What is your average water consumption? Will this change as a result of upgrading your existing model? By identifying questions such as these ahead of time, selecting your next pump will be a walk in the park.
We hope this review has been helpful in outlining some of the best options available and set you on the right path. If you end up choosing a model from our list above, be sure to visit again after putting it to the test and let us know how it held up. 
We love hearing from guests and look forward to seeing your report. Best of luck!
People Also Ask
Owning a water pump, and that too for your RV is a major plus point. When you are going around in the RV, you never know the reason you might need a good water supply. However, one must also know the various nuances you have to take into consideration before you choose the final unit for your RV.
How to Quiet Down an RV Water Pump
The volume of the water pump depends on the model you are going to buy. If your water pump turns out to be louder, then you can purchase a silencing kit. The kit's two flexible hoses will fit between the water pump and your RV's plumbing system lines. This will decrease the transmission system of the pump's vibrations to the plumbing system.
Where is My RV Water Pump?
The location of your RV water pump could depend on the model of your RV. Different models have different locations for their pumps. Some have it under the kitchen sink, besides their washroom, and beside the driver's seat, etc. You will have to check your RV's manual to figure out your water pump's exact location.
What Size of Hose Connects to an RV Water Pump?
It is said that the bigger the diameter of your hose, the better the water flows through the hose. You need to ensure your hose is not limiting your water supply. A hose, which is ½-inch or larger, will be best suitable for your water pump. This size will allow enough water supply to your RV. 
How to Prime an RV Water Pump
The first thing you do is check the tank. The level of water should not be low, so fill it up. Next, you will have to see if the faucets are completely open. As you switch the pump on, it should be primed.
How Does an RV Water Pump Work?
The basic purpose of a pump is to draw water from a tank. It will make sure that it is able to send water to the shower, sinks, and toilets. The pressure switch on the unit controls the flow when you turn on the faucet.
How Long Do RV Water Pumps Last?
If you have invested in a good water pump, it is destined to last for about ten years at least. If you take enough care of it – protecting it from cold, corrosion or mineral build-up – it will always stay by your side.
How Do You Tell if Your Water Pump Goes Bad?
One of the few signs that show you that your unit is going bad is constant leakage. It might also be overheating or giving out steam. These are the important indicators of knowing that it is time you change or repair the unit you are using.
Do RV Water Pumps Run Off a Battery?
You can have a water pump that has a set of batteries installed, and this will power it up. However, the power that you will get from these batteries will not be as much. The reason behind this is that they will run out or drain out quickly if you use a high-powered unit.
Is it Bad to Leave Water Pumps on in Your RV?
If your RV water pump is connected to a fresh water supply, there is no harm in leaving it on. The reason for this is that the unit will only come into action when you switch on the water supply for anything inside. If not, the water pump will not be pumping any water, so it will not be wasted.
How Do I Keep My RV's Water Pump From Freezing
Since water pumps are not adapted to cold temperatures, one thing you can do to avoid the pump from freezing is wrapping the hose. When you insulate it, you automatically protect it from freezing. You can also insulate the valves and make sure that any frozen hoses are thawed.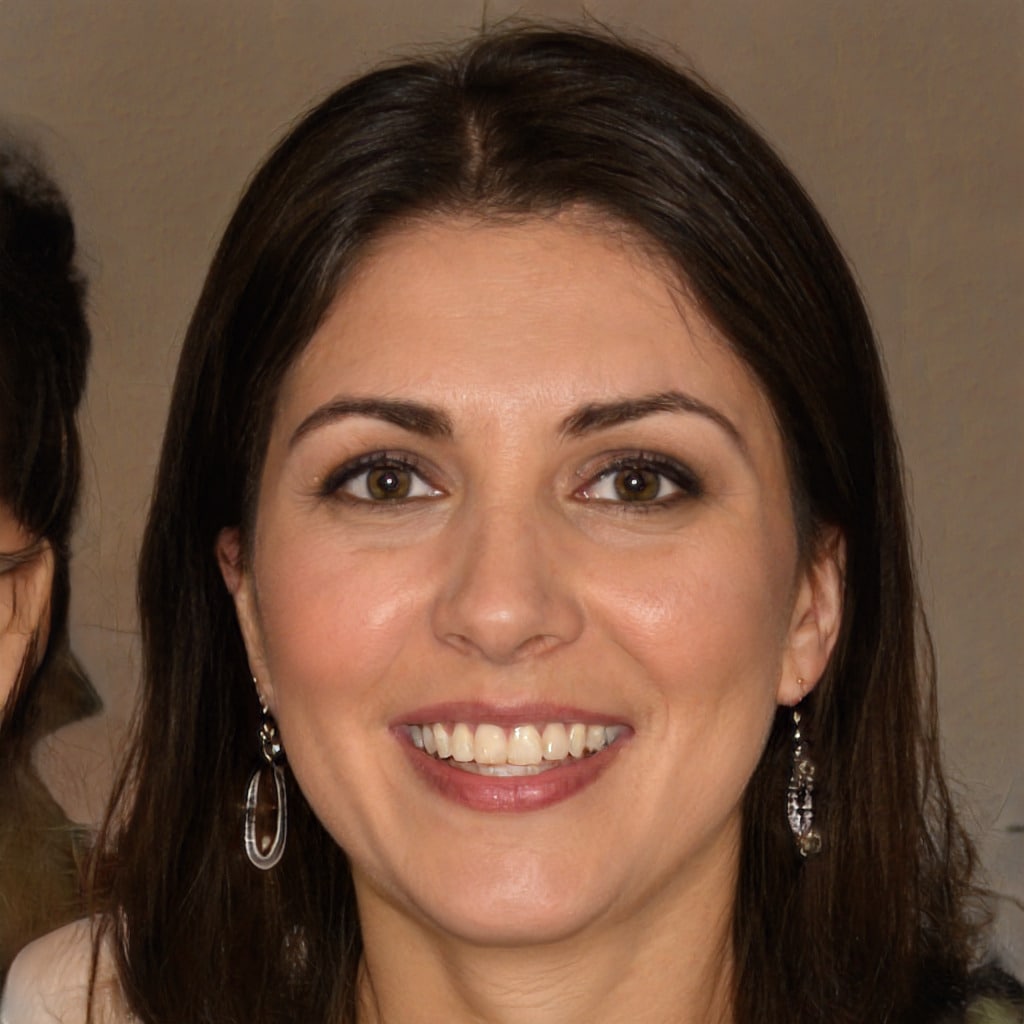 Hello, fellow wanderers! I'm Alyssia. Since 2008, my husband and I have called an RV our home, journeying through life one mile at a time. Our nomadic lifestyle has led us to over 70 countries, each with their unique tales that have shaped our own.
I share our stories and insights right here, hoping to inspire and guide you in your own adventures. Expect tips on RV living, our favorite camping spots, breathtaking hiking trails, and the joys and challenges of an ever-changing view from our window. Alongside, you'll also find practical advice on outdoorsy stuff, designed to equip you for any journey. Join us as we continue to explore the vast, beautiful world on wheels!