A 12V cooler is one of the most essential pieces of outdoor equipment you can collect, and take with you, especially during the hot summers.
When the summer's are scorching, we all need somewhere to store and chill the drinks. Can you imagine a July day out hiking or a nice picnic with the family and you have nowhere to keep the drinks cold.
A 12-volt cooler is the perfect solution for that purpose, providing your drinks with the chill they need, without the mess that ice may leave.
Not all coolers are made equally, but fear not as we have condensed a list of some of the best 12 volt coolers on the market. We have included a variety of different types and budgets, so you can be sure you'll find the right size and budget for you.
After the review, we've included a buyers guide where we take a closer look at 12 volt coolers, and explain how they work exactly. We look closer at the main features to look for that makes better ones stand out, and the benefits of spending that little bit extra to get a good quality model.
We've included a guide and video on how to hook up a 12v cooler to a battery and safety considerations to keep in mind. If you have any unanswered questions, there's an FAQ section so by the end, you'll be fully prepared to get a good quality cooler.
If you prefer, you can skip over the reviews and get straight to the 12V Coolers Buyer's Guide by clicking the link...
At a Glance: Our Top Picks for 12 Volt Coolers
Review of the Best 12-Volt Coolers
Let's start with our review of some of the best 12 volt coolers you'll find. We highly recommend each one and they all could be the best in their own specific niche.
Best Overall 12V Cooler:
Cooluli Mini Fridge Electric Cooler
If you want to ensure that your drinks are perfectly chilled and your cooler provides all the features you are looking for, this unit is the perfect 12V cooler for you. It is designed to provide you with the best of functionality and serve as a wonderful companion on picnics and camping trips.

This compact and lightweight unit is designed to ensure your convenience. With a capacity of four liters, this unit functions as not only a thermoelectric cooler but also a warmer. So, with this unit, you will not only be able to keep your food cool but warm as well.

Given the design and function of the unit, storing food items for picnics and camping is not its only function. It is also ideal for storing all your skin care products and beauty essentials that need to be kept at a specific temperature. There's no need to waste creams and moisturizers due to too much heat.

Bottom Line
Can this unit be bigger? Yes, but that would compromise the ease of storage the unit provides with its compact size. Disregarding that, there is absolutely no flaw in the design of this unit, which is why it has ranked as the best one on our list.
Koolatron 29-Quart Voyager Cooler
This 12V cooler comes in as a very close second to our top product on this list. It provides the same great functionality. It has been used and reviewed by a number of people and has never failed to fulfill all of their expectations. That is what puts it on the second number, only by a small margin, on our list.

This unit uses a compound called polypropylene to keep your food items chilled. So, you can say goodbye to all the standard coolers with ice and the watery mess they make. It features a state-of-the-art, thermoelectric cooling technology that will be sure to meet your standards.

If you are wondering about how much this unit can hold, then you can take a guess by the fact that it is capable of holding up to 48 twelve-ounce soda cans. That is quite a lot! This goes to say that you do not need to worry about where to put your food and drinks for your outdoor trips anymore.

Bottom Line
Koolatron is one of the most widely used brands when it comes to mini fridges and other such appliances. And this unit is a perfect example of how well the devices by this brand function. If you need a device that comes with great reliability, this is the one for you.
Best 12 Volt Cooler for the Money:
Wagan EL6224 24-Liter Electric Cooler
Spending extra money on a 12V Cooler is not always the best way to get the features you need. The right way is to find a product that gives you the right features for the right price, just like this model by Wagan that will be sure to give you a run for your money with all the features it is packed with.

This unit will provide you with a capacity of 24 liters, which is more than enough to hold all your food and drinks for a small outing trip. A better understanding of the capacity can be illustrated by the fact that it is capable of holding about 27 cans. The height of the unit is also enough for you to store bottles.

The unit will cool your food to about 20 degrees Celsius below ambient temperature, and in only 30 minutes! But that isn't all. It can also heat your food to up to 140 degrees Fahrenheit. So, be it hot or cold, your food will always be at your desired temperature every time you are on the road.

Bottom Line
In terms of functioning and portability, this cooler is as close as it could get to perfect. It efficiently heats and cools the food and even features an indicator light for heating or cooling. Can we really ask for more? And all that from an item in the small budget range? Absolutely not.
Best 12 Volt Cooler from Coleman:
Coleman Cooler 40-Quart Portable Cooler
Coleman is a name that is frequently used when it comes to electric appliances. That is because the products produced by the company have been tried and tested over the years by a number of users, earning it the name it has today. So, if you were to choose a 12V cooler from the brand, it would work great. But if you choose this particular model, it will surely be a great choice.

This unit works on a thermoelectric basis to ensure that your food is kept cold enough. It functions to keep your food and drinks chilled up to 40 degrees colder than your surrounding temperatures. So, no matter how hot it gets out there, your drinks will always be served chilled.

The unit also features a long eight-foot power cord. This extra length will ensure that you can easily use this model outdoors and power it with your car or boat outlet. It offers a 40-quart capacity, which would equal roughly 44 cans. And you can carry all 44 cans easily since the unit features a lightweight design that allows portability.

Bottom Line
Coleman is a trusted and reliable name and one can be sure a product made by them will not fail its users. The same is true for this unit. It is designed to simply impress the users with its outstanding functioning and great features. It is a device that you will not regret investing in.
Best 12 Volt Cooler for Water:
Cooluli Electric Cooler 10-Liter
Water is an essential part of life and when you're thirsty, nothing can substitute for it. So, when you're out on the road and need some chilled water, this unit will be your savior. It is the ideal model to store your water bottles while you are out and about, which is how it has found its way onto this list.

The thermoelectric cooling system ensures you do not have to deal with a cooler full of ice that creates a mess everywhere it is kept. The unit doesn't only cool your water but can also heat it up if that is the way you like it. It can hold up to twelve, 12-ounce cans, meaning a lot of stuff can be kept in there.

The unit can be easily switched from cooling mode to heating mode with just one switch of a button. It can be powered by a cigarette lighter in a car and seated in the back, thanks to its six-and-a-half-foot cable. No more wasting money on stops while on your way. Keep all your food and drinks with you.

Bottom Line
Water doesn't need a controlled temperature, all it needs is to be pure and chilled. The pure is what you put into this 12V cooler and the chilled is what it will provide you with. Rest assured it is the best at what it does, assuring you have no disappointments.
Best 12V Cooler for Wine: 
Linsion 54-Quart Portable RV Cooler
Picnics and camping trips are pretty much incomplete without a good, chilled bottle of wine. The keyword here is chilled because if it isn't chilled enough, it just isn't good enough. This unit is specifically designed to ensure that your trips are not deprived of the luxury of chilled wine.

A unit with a 54-quart capacity but a lightweight design that ensures that best of portability? Yes, this is the one! It is perfect for all your outdoor trips since it poses no issues of it being transferred in and out of the car. It also easily connects in your car using the different power adapters that are provided with the standard 12-volt cord.

The unit also features three battery protection modes. These modes work to save the battery of your car, ensuring your vehicle is not maxed out. It also features different temperature ranges to store a number of items, including wine, vaccines and insulin, meat, fruit, beverages, and many others.

Bottom Line
You can trust this 12V cooler to keep your wine at the best temperature, once you figure out how it works. But great things do require some effort. And why shouldn't they when the results are absolutely worth it? This unit will provide with a functioning unmatched by others.
Best 12 Volt Cooler for Lunch Boxes:
 Whynter FM-45G 45-Quart Portable Cooler
When you're out and away from home for a long stretch of time, you ought to have some food with you. But most of the time, this food needs to be kept at appropriate temperatures in order to ensure it doesn't go bad. This model by Whynter ensures that the required temperature is provided for your food to keep it fresh.

This unit comes with a 45-quart capacity that is ideal for lunch boxes of almost all sizes. It functions just like a refrigerator and just as well too. It connects to your vehicle with an eight-foot AC power cord and a five-foot DC power cord, allowing you to connect your device according to your convenience.

The cooler also features a fast freeze mode. This feature allows the unit to be cooled down to -8-degrees Fahrenheit, in almost no time. It features a lightweight design that allows easy portability of the unit.

Bottom Line
Keep your lunchboxes at an ideal temperature throughout your journey. From the convenience of connecting to fast freezing, this is equipped with all the right features. At the end of the day, this is a model you will not regret buying.
Best 12 Volt Travel Cooler:
Alpicool C15 Portable Refrigerator
What Recent Buyers Report 
It seems that this Alpicool freezer is a favorite among many truck owners. This is primarily because they can store their food and drinks, keeping them cool and fresh. This unit is very lightweight, which makes it easier to travel with. Moreover, it has a very convenient size that makes it a good option for vehicles. Furthermore, you don't have to worry about your vehicle's battery running out either since it doesn't draw a lot of power. 
Why it Stands Out to Us
With the Alpicool C15 freezer, you don't need to worry about traveling down steep terrain. It features a tough and robust construction that allows it to perform well, even on a bumpy road.
The Alpicool freezer is one of the best units for your vehicle as you can adjust the temperature to turn it into a fridge or into a freezer accordingly. It features a thick, extremely dense foam insulation that helps in keeping the cold air locked inside and doesn't let it escape, keeping your food and drinks fresh. It is also very easy to use and offers quiet operation. 
Bottom Line
Overall, the Alpicool C15 is a great option for all those people who are in search of a unit that can act both as a fridge and a freezer, whichever one is needed. It is a portable unit that you can take with you while you're on the road, while camping, or even on a picnic. It doesn't really matter how long you'll be out and about as this unit will make sure to keep your drinks cool and your food fresh. 
Best Igloo 12 Volt Cooler:
Igloo Iceless Thermoelectric Cooler
What Recent Buyers Report
Most users find this unit very easy to use and clean. Since this unit doesn't require any ice to keep your drinks cold, there is less mess to clean. Although the unit is small, it can fit a lot of things that can last you for at least three days. It has a long power cord, so there is plenty of room for you to wiggle it around as well. 
Why it Stands Out to Us
This Igloo Iceless cooler is the solution to your needs. If you're looking for a way to keep your food and drinks cool for a long period, then this cooler is the solution. The best part is that it cools your food and drinks without any ice. Instead, it offers thermoelectric technology to offer you an iceless cooling performance, which means you won't have to deal with having to keep ice in your vehicle. 
Moreover, this 12 volt cooler can cool down to about 36 degrees Fahrenheit. All you have to do is directly plug it into a 12 volt DC outlet in the vehicle, which makes this unit easy to use while traveling. It makes use of a brushless motor and convection cooling that helps ensure that everything you store in your fridge will stay cold. 
Bottom Line
All in all, if you're looking for a cooler that is both simple and convenient, this is the one you want. It is easy to clean and drain, and despite its small size, it can hold quite a few items, which makes it a good option to consider. 
Best 12V Cooler for Cars:
Wagan EL6206 6-Quart Cooler
Going on a road trip may be one of the best experiences you can have. Having a good functioning cooler can greatly enhance that experience. This unit is designed to be the perfect companion in your car. It will not only meet all your expectations but is likely to exceed them too.

This compact-sized unit will provide you with a capacity of six quarts and will be ideal for all your necessities on a road trip. And since you are in your car and don't have much extra room, it will only take up a small amount of space. The small size also gives it low weight, making it easy to carry around.

The 12V cooler is capable of not only cooling your food but also heating it equally well. So, whether you are cooling your water bottles or heating your packed lunch, this unit will do it all for you. It will serve to cool as low as 36 degrees and warm up to 140 degrees Fahrenheit.

Bottom Line
Equip your car with the perfect unit to keep your food at the right temperature. Keep your drinks chilled, and food hot throughout your journey. Although it only comes with a car adapter, cars are what this unit is specifically designed for.
Best 12 Volt Cooler for Trucks:
Portable Refrigerator 42-Quart
Driving a truck can be a seriously tiring job. The ideal relief from this is to have chilled drinks waiting by your side whenever you get the time. To aid you with that sort of relief, what you need is a 12-volt cooler. This model will be sure to provide you with the best of that function and make all those long drives a lot better.

With a capacity of 42 quarts, this unit is capable of holding a good amount of food and drinks. And what we love is that it will chill your food with not just a 12-volt power cord but is also capable of doing so with a 110-volt cord. And both work the same.

The unit features fast cooling with precise temperature control. So, you can have an accurate idea of how well your unit is working. The temperature and other notifications are visible on an LCD panel which allows you to switch between an ECO and a MAX mode. But that's not all, the unit also features a three-level battery protection.

Bottom Line
Temperature control may not be one of the greatest needs while in a truck. So, it doesn't matter if the recorded temperature is slightly off from the actual temperature. The unit functions efficiently to provide you with the temperature that you need.
Buyer's Guide
Now it's time for the buyers guide. Here we take a closer look at 12 volt coolers, and explain how they work. We offer our expertise on the best features to look for that makes better ones stand out, and the benefits of spending that little bit extra to get a good quality model.
We've also included a guide and video on how to hook up a 12v cooler to a battery and safety considerations to keep in mind. To end the guide there's an FAQ section so by the end, you'll be fully prepared to get a good quality cooler.
How Do 12-Volt Coolers Work?
The function of a 12-volt cooler is no different from a normal refrigerator you would use in your home. Basically, these units can serve as a mini fridge you can use on the go. Put in drinks or food items and they will be kept cool by a complex principle known as the Peltier effect.
How to Choose a New 12V Cooler
Choosing a new 12-volt cooler may not be a hard task if you know the right features to consider. Just look at the right aspects, pick one for yourself, and rest assured, it will be the right one for you.
Capacity
Before you get a new unit, you need to take into consideration how much you will actually be putting in there. Spending extra on a model with greater capacity is useless if you don't plan on storing much in there. So always remember the capacity you will need for yourself.
Energy Efficiency
Since these units are connected to a power outlet, it is important to consider how efficiently these units consume electricity. If they aren't good at that, you may end up paying more in electricity bills than you would for the unit itself.
Portability
Portability is a very important factor, as these units are mostly used outdoors. Consider a lightweight unit that is easy to move around. If not, you may be stuck with a constant ache from carrying the unit around.
Split Compartments
This is obviously an optional feature, but if you are someone keen on keeping different types of items separate,  it may be a key feature. A divided compartment can help you separate food and drinks, or different types of foods.
Benefits of Investing in a Quality Model From Our List
The final question that stands is, why should you choose from this list? Sure, the options are plenty, but this list provides you with a couple of advantages that may serve to be the reason why you choose a certain item.
The Best of the Best
This list is basically a summation of all the best 12-volt models on the market. So, while choosing from all the items listed above, you can be sure you will be selecting the absolute best for yourself.
Convenience
Going through a long list of items to find the right one for yourself can be a painstaking task and one that we all try to avoid. This list will do all the troublesome work for you and ultimately provide you with the good products right at your fingertips.
Product Outline
The list not only reviews the best products but also provides you with a complete product outline that guides you through their main features. So, when choosing from this list, you will know exactly what features you will be getting from a product.
Are All 12 Volt Coolers The Same? 
If you're thinking of buying a 12V cooler for yourself, you need to know what to look for. Not only are there different brands and different models available on the market, but there are also different types to choose from. Some common types include:
Thermoelectric Coolers
These coolers are very effective in keeping things cold while you're on the move. A thermoelectric cooler can cool down items to at least 30 degrees below the surrounding temperature. With such units, you do not require any ice, so there's less mess. These units are easy to use, and they feature a small, compact design that allows you to save space in your vehicle. 
Such coolers use the Peltier effect, a low voltage passes through the plug in the cigarette lighter, then through the first conductor, which is then deposited at the second conductor. All the heat is removed before it gets deposited, which helps in creating a cooling effect. The hot air gets blown off by a fan, and the cooler is able to reach its target temperature. 
These coolers are more suitable for people who either live in colder regions or are planning on going there since they cannot keep your food frozen.
Compressor Coolers 
These types of coolers feature a system where the refrigerant liquid is evaporated and turned into gas while extracting and releasing heat. They make use of the same technology that is used for domestic fridge/ freezers.
They provide you with efficient cooling and are capable of deep freezing, unlike thermoelectric coolers. 
Absorption Refrigerators
These types of coolers are mainly used in RVs, they work with both electricity and propane. Compared to the other two types previously discussed, absorption fridges require a lot of power in order to function and can end up draining your battery easily. Similar to thermoelectric coolers, these fridges are dependent on your surrounding temperatures and can only go about 30 degrees below it. 
Safety Considerations for 12 Volt Coolers 
When buying 12 Volt Coolers, you need to know how to look after them to ensure safety. It is essential that you don't do something that could damage your unit and cause you or your vehicle any harm. A few things that you need to be aware of are: 
Insulation 
You need to make sure that your cooler is well-insulated and that the temperature inside the cooling system does not drop too fast while you're opening and closing the lid. There will be a slight drop in the temperature, however, if you notice a drastic drop, then that could be a red flag, indicating that there is some sort of issue with the insulation. 
If your cooling system has good insulation, it will keep its internal temperature even when it is exposed to direct sunlight and heat. However, if you want to reduce this drop in temperature, especially when you're out in the heat, make sure to use extra insulation covers.
Cleaning
No one wants their vehicle to smell like rotten food. Therefore, to avoid stains and odor, you must clean your units after using them. Understand that if you own a sidelined fridge and do not clean it, then it will start to smell bad, and you'll also be exposed to a number of harmful bacteria.
Limit Opening the Lid
While opening the cooler repeatedly to take out cool drinks seems ideal, this causes the food and drinks inside the cooler to get warm as the cool air escapes. In order to keep your cooler running optimally and to keep the battery usage low, you need to limit the number of times you open the lid.  
Ventilation
See that you leave some space around your cooler so that the vents are not blocked while they run. Understand that your cooler is dependent on its surrounding temperature, therefore, the unit needs to breathe to function properly. So, when setting your cooler, make sure that you keep it in a well-ventilated place so that it works efficiently.
Shaded Area
Both sun exposure and high heat will affect the performance of your 12-volt cooler. Therefore, it is important to keep your cooler in a shaded area, away from the heat. The best part about having a portable 12-volt cooler is that you can easily move it around. Also, if the inside of your vehicle get really hot, turn on the air conditioning, otherwise, the cooler's cooling system can get damaged. 
How to Hook a 12 Volt Cooler Up to a Battery
There are different ways you can power up your cooler. Here, we have mentioned a few different ways of doing so. You can go through them to see what you're supposed to do and how you should do it. 
The first option is to run the cooler off your start battery. Sometimes, you can simply plug the cooler into one of the factory cigarette sockets present on your vehicle. 

The other option is to run a separate wire down to a different cigarette socket. Factory wires are often too small, and your cooler can cut out really early because the voltage will drop every now and then, and the current running down the wiring will be too little, causing the cooler to cut out. 

With the cooler running off the cigarette socket of the start battery, you will have two options. You can run it off the battery, however, this can kill your battery, and your vehicle won't be able to start. 
The other option is to put it to an ignition feed. This means that the cooler will only be provided power as long as the ignition is on. As a result, you won't be using a start battery, instead, the alternator will be chargingthe cooler. With this method, the cooler will only run as long as the car runs, which means all the things in the cooler will eventually get warm if your vehicle is off.  
You can also connect the cooler to the battery feed of your start battery. This way, your cooler will always have power. Attach a low voltage cut out and set it up to 12 volts. Once the battery voltage reaches your selected voltage amount, it will cut power to the cooler. This way, your vehicle will be the first thing to start, however, your cooler will cut out fairly early. 
In case you're still confused, we have attached a video below for you to see and understand what to do and how to do it. Hopefully, it'll resolve all your queries. 
When Would a 12 Volt Cooler Come in Handy? 
These small, portable units are a blessing in disguise for all those who spend the majority of their time on the road. When you're in dire need of cold water, but there is no shop or gas station nearby where you can buy one from, that is when these units come in handy the most. You would most definitely need a 12-volt cooler in the following cases:
To Keep Food Warm/Cold
If you're going on a road trip, you will need a place to store your food and keep it cool the entire time, these 12-volt coolers will definitely do that. However, if you want warm food, that can also be arranged, some special 12-volt coolers can warm your food as well. 
Take Your Food on the Go 
In case you are no longer traveling in your vehicle and are walking to your next destination, then you can take your cooler with you. 12V coolers are portable and usually battery-powered, so you can take them with you as you go. They will keep your food cool for hours even after you have unplugged them from the power supply. And since they are so lightweight, you can easily carry them around without any difficulty.
Charging Your Phones and Other Devices 
Some 12-volt coolers feature USB ports that allow you to charge your phones, laptops, tablets, and other devices while cooling your food and drinks. And since these coolers are so small, they don't require a lot of space, so you can easily do both the things simultaneously without taking up too much space. 
Conclusion
Forget the hassle of using ice in your coolers. Pick a 12-volt cooler from this list and make your life considerably easier. Keep your food and drinks chilled or hot, and enjoy your picnics, camping trips, or even long drives. Just ensure that you're looking for all the right features.
People Also Ask
If you're thinking of buying an electric cooler for yourself, make sure to keep all the things mentioned above in mind. However, the market is filled with 12V coolers, so if you're still confused about them, go through the following section. We have answered some of the most common queries that people have below:
How Does a Thermoelectric Cooler Work?
Thermoelectric coolers are a good option for you to consider. They use the Peltier effect, the voltage passes through a joint conductor and helps create a current. Once it reaches one of the conductors, the heat being released from this current is then removed from the electric junctions. As the current gets deposited at the second junction, there's a difference in temperature.
Is a Portable Electric Cooler Worth it?
Portable electrical coolers are usually designed for truck owners and daily commuters who are always out on the road driving and basically need a place to store their groceries and drinks to keep them cold. So, if you're on the road daily and have a constant energy supply, which is your engine, then these coolers are a good option. However, if you don't constantly drive and don't really feel the need to cool your drinks, it is better to opt for a simple ice chest. 
Are Electric Coolers Safe?
Most 12-volt refrigerators are considered to be safe as they can withstand rain showers and splashes, which makes them a secure option, however, you do want to prevent them from submerging in water. Meanwhile, most thermoelectric coolers are normally safe. However, when using them, you should avoid placing ice cubes in them just to be on the safe side. 
How Cold Does a 12-Volt Cooler Get?
If you opt for a cooler from a reputable brand that features high-quality construction, then it will deliver temperatures that are up to 30 degrees lower than the temperature of your surroundings. Generally, how cold your cooler gets is mainly dependent on the ambient temperature.   
How Long Does it Take For a 12-Volt Cooler to Get Cold?
This mostly depends on your cooler's internal capacity, as well as the temperature outside, generally, it could take up to an hour. A more efficient method would be to plug your cooler in while you're at home and pre-chill it before you install it in your vehicle. It is also recommended that you pre-chill your food and your drinks before you load them into the cooler so that when you consume them, they're extremely cold. 
How Long Can a 12-Volt Cooler Stay Cold When Unplugged?
A good-quality portable cooler is properly insulated to prevent the cold air from escaping when the unit is unplugged. Just make sure that the cooler is sealed properly and that you don't open the lid unnecessarily, this will help keep your food and drinks cold for hours. 
Will a 12-Volt Cooler Drain My Battery?
Your cooler will not drain the vehicle's battery when the vehicle is running. However, it is important that you take precautions. Avoid plugging your cooler in when the vehicle is not in use and is parked. You can even opt for a battery saver to ensure that your cooler switches off automatically when the battery's power drops and is less than 11 volts.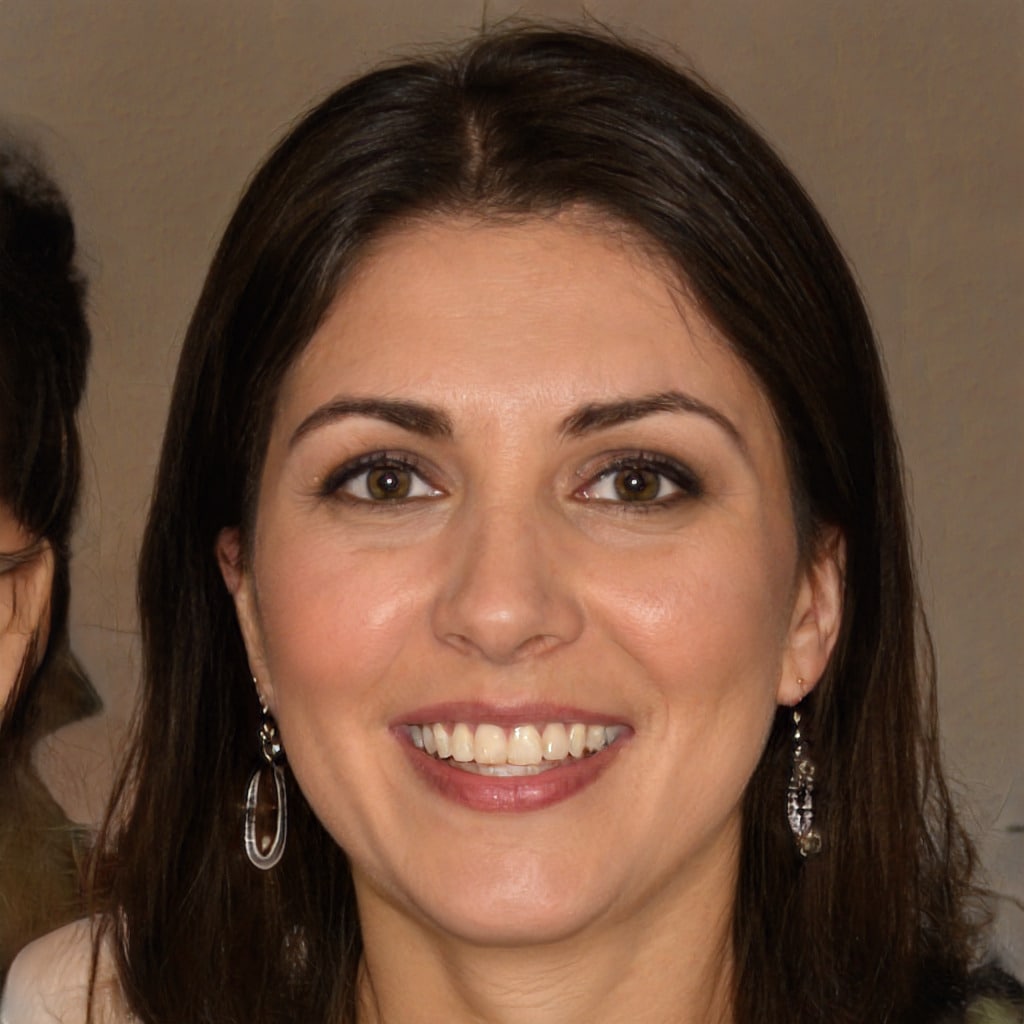 Hello, fellow wanderers! I'm Alyssia. Since 2008, my husband and I have called an RV our home, journeying through life one mile at a time. Our nomadic lifestyle has led us to over 70 countries, each with their unique tales that have shaped our own.
I share our stories and insights right here, hoping to inspire and guide you in your own adventures. Expect tips on RV living, our favorite camping spots, breathtaking hiking trails, and the joys and challenges of an ever-changing view from our window. Alongside, you'll also find practical advice on outdoorsy stuff, designed to equip you for any journey. Join us as we continue to explore the vast, beautiful world on wheels!