The Best RV Refrigerators
Looking for a reliable RV refrigerator? We've got you covered! We all know the importance of a good quality, spacious refrigerator, as they help us keep our food fresh and our beers chilled, and ultimately make our lives easier.
Living in an RV doesn't mean you have to give up on these helpful appliances. Of course, the type and size of fridge you can have is determined by the size of your RV, but pretty much anyone camping can own some sort of refrigerator.
And with many good quality models on the market, you will definitely find something to suit. But here lies the problem: there are too many choices, and not all devices were created equally.
Fear not, as we've reviewed what we think are some of the best RV refrigerators on the market. We've covered different sizes, shapes, and types of RV refrigerators, so we're sure there'll be something that fits your trailer.
After the review, there's a buyer's guide where you'll learn exactly how an RV refrigerator works. We also look at the main features to look for when shopping for one and what makes the best models stand out. We've also included a comprehensive FAQ section, so you can be sure you'll know all there is to know about RV refrigerators by the end of the guide.
If you prefer, you can jump straight down to the RV Refrigerators Buyer' Guide by clicking the link...
Review of the Best RV Refrigerators
Let's start with our well-researched review of the best RV refrigerators.
Best Overall RV Refrigerator:
COSTWAY Compact Refrigerator
We begin our list with our Best Overall selection. When you are in an RV, you need appliances that are not only reliable, but also don't take up too much space. A refrigerator is an appliance which can help you throughout the year, especially during summer. For users, a fridge needs to be small, yet provide ample storage space while operating efficiently. The COSTWAY Compact Refrigerator offers all of these features.

This RV refrigerator has a two-door design and provides you with 2.2 cubic feet of fresh food capacity. You can use this appliance to keep your food stored in an organized manner. Furthermore, it also has a one cubic foot freezer capacity, so, you can store frozen foods, too. The two doors are there to keep the fridge and freezer separate. You can access them at your convenience.

The crisper drawer is there to keep your vegetables and fruits fresh. As for the freezer, it will keep your ice cream and drinks cool throughout the summer months. And yes, an ice tray is included, so you can have ice cubes whenever you need them. The shelves can be adjusted depending on the kind of space you want.
The built-in lamp allows you to see at night. Of course, the thermostat is adjustable on this 20 x 17.5 x 34-inch appliance.

Bottom Line

The COSTWAY Compact RV Refrigerator is our best overall choice because of the numerous features it offers. It doesn't take up too much space. It has a two-door design with a freezer. The shelves are adjustable and it is efficient enough to serve you for a long time.
EdgeStar CRF321SS Compact Fridge
Next on our list is the EdgeStar CRF321SS Compact Fridge. This is a True Zero Degree freezer. It is energy efficient and offers you 3.1 cubic feet of space. It works just like a normal-sized freezer, but everything is presented in a more compact form.
Of course, the fridge and the freezer are separated so you can better utilize the space. This appliance will freeze items down to 0°F. The dimensions (19.8 x 18.8 x 33.5 inches) make this item perfect for being placed in an RV or travel trailer. You won't have to worry about it taking up too much space.

This fridge gives you stainless steel doors with black cabinets. You can easily defrost it, too, when required. The slide-out shelves offer added convenience. Using the thermostat (34-60°F range), you can set the temperature for your food items and drinks. With this appliance, you get one adjustable wire shelf, along with a single glass shelf. There is also a vegetable crisper and in-door storage.

Additionally, you don't have to worry about taking items out at night or when it is dark inside the RV. This fridge has a built-in light to let you see inside when you open the door. You also get a 90-day warranty with this item, so you can be confident in your purchase.

Bottom Line

The EdgeStar CRF321SS is recommended for those who want an energy-efficient fridge for their RV. While it can be a bit loud while operating, it will keep your food items cold and fresh. The stainless steel doors make this item durable.
Best RV Refrigerator for the Money:
Midea WHD-113FSS1 Mini Fridge with Freezer
Our best for the money selection is the Midea WHD-113FSS1 Mini Fridge with Freezer. This appliance has tons of features to offer, and at an affordable price. With this unit, you get adjustable temperature ranges for both the fridge and the freezer. The effective thermostat allows you to control this appliance the way you want depending on the environment you're in, as well as the food items you are storing.

This fridge has adjustable legs, which means it can fit in a variety of spaces. The reversible door can open from the left or right for added convenience depending on how you attach it.
The interior light enables you to look inside the fridge at night. You won't have to worry about defrosting issues with this unit. The automatic defrost feature is included to make your life easier.

It has a separate vegetable and fruit drawer. You can arrange food items any way you like with a capacity of 2.2 cubic feet. This appliance comes with a full one-year warranty to let you know it is from a brand you can trust. The whisper-quiet technology helps this unit operate silently.

Bottom Line

The Midea WHD-113FSS1 Mini Fridge with Freezer has a lot to offer at a suitable price. Your food items will remain fresh and cool with this RV refrigerator. It won't take up too much space in the RV, due to the dimensions being 18.5 x 19.4 x 33 inches. The effective thermostat allows you to control this unit exactly to your specifications.
Best RV Refrigerator from Norcold:
Norcold Nr740Bb
Norcold is another brand that also has refrigerators which can be placed in an RV for comfortable living. Our best Norcold selection is the Nr740Bb. This is a compact fridge which can fit in a number of spaces. It comes in at 22 x 18 x 23 inches. Now, we have to be truthful and say this unit isn't the best reviewed when compared to other units available in the market. However, having mentioned that, it is still a unit you can opt to rely on if you wanted to purchase a fridge from the Norcold brand.

The thermostat is easy to control. Depending on the weather you find yourself facing, you need to make sure your fridge is working the best it can. The thermostat in this unit does a great job of controlling the temperature to ensure your food items don't get ruined. Furthermore, the overall operation is quiet. So, you won't be annoyed by the sound while sleeping.

The design is also quite modern. The construction focused on durability and keeping itself stable during travel. It is also easy to clean. The shelves are powder-coated for longevity. Whether you decide to place fruits, vegetables, or drinks, this item is more than up for the task.

Bottom Line

This unit is easy to clean, the thermostat is easy to control. It also has a modern design which many find appealing. The shelves are powder-coated and easy to clean, and best of all it's a nice compact RV refrigerator.
Whynter FM-45G 45-Quart Portable Refrigerator
If you're looking for a highly portable RV refrigerator, we have the Whynter FM-45G 45-Quart, which is also our selection for the best 12V model RV fridge. It gives you a capacity of 45 quarts or 60 cans (12FL oz). It works well for storing drinks, vegetables, or even fruits. Also, take note, this unit functions as both a fridge and a freezer. The "Fast Freeze" mode is present if you wish to store frozen food items or want to ensure your drinks are chilled.

The vertical design of this unit from Whynter makes it great for boasts, fishing trips, boats, and RVs, of course. This is a highly portable appliance and can be easily taken anywhere. It can be attached to a 12-volt battery if you wish to operate it outside the RV and in the area while enjoying time with your friends or family. The thermostat can be adjusted to ensure the temperature you prefer. The LED temperature display is present for your convenience.

Another thing to note is that this RV fridge unit functions even when tilted 30°. This means, even if the terrain is a bit uneven, you can still use this item for some chilled drinks and snacks. An eight-foot AC power cord and five-foot DC power cord are included for your convenience. The two removable wire baskets allow you to organize the inside of this fridge efficiently.

Bottom Line

The Whynter FM-45G 45-Quart Portable RV Refrigerator is a great 12V model for those interested in purchasing a highly portable fridge. The two wire baskets allow you to organize your food and drinks and this unit can operate outside the RV, too.
Best Propane Refrigerator: 
Smad Gas Refrigerator Freezer 110V/Propane Fridge Up Freezer
There are going to be certain instances where you find yourself somewhat off the grid. In such places, it is recommended you opt for a fridge which operates on gas. The Smad Gas Refrigerator is our choice for the best propane model on the market. This is a two-way fridge which also has a freezer. It has a gas and electric thermostat to help you set the preferred temperature.

Furthermore, the operation of this unit is very quiet. There's no need for you to be annoyed by noisy fridges anymore. This unit has no Freon and thus, and features low energy consumption, so you'll be doing your bit for the planet. It measures 23.6 x 29.1 x 64.2 inches and offers you quite a lot of storage space. The fridge volume is 7.3 cubic feet while the freezer volume is two cubic feet.

Smad is a brand which was established back in 1999, and has made a name for itself over the years. Now, while this specific unit isn't the most reviewed, if you want an appliance manufactured by Smad, you should know about this gas fridge and freezer. As an added bonus, it has a flame indicator to let you know when a flame is lit.

Bottom Line

The Smad Gas Refrigerator Freezer is a reliable option for those interested in a fridge which can work on gas as well as electricity. It is easy to use this appliance. It doesn't vibrate or produce a lot of noise during operation. While it might take up more space for some RV users, it is great when you're in off-grid areas.
Smallest RV Refrigerator:
SMETA 3-Way Fridge Propane Refrigerator
What Recent Buyers Report
This SMETA three-way fridge is a preferred unit by many RV owners. It is a durable option and features a spacious storage compartment where you can easily store a good amount of food and drinks. The refrigerator uses propane to work; however, it also comes with an electric option for you to switch to. It is easy to switch between the two options, or you could use 12-volt batteries instead as well. 
Why it Stands Out to Us
It is the perfect option for RV users as it comes with an energy efficiency feature. You can run this mini-fridge on either propane or electricity, or you could use a 12-volt battery. It also comes with a reversible door that allows you to fully maximize the space inside your RV without having to sacrifice any sort of movement. The unit also features a compact design. It doesn't require too much and is perfect for your RV. 
Bottom Line
The SMETA three-way fridge is a promising unit. It is spacious enough to accommodate your food and drinks for up to three days. Despite being spacious, the fridge itself is very compact, which makes it the perfect option for an RV user. You can use this unit on gas, electricity, and with a 12-volt battery, and you're good to go. It is definitely an option you should consider. 
Best 3-Way Model:
SMAD Compact RV Fridge
This is a three-way fridge measuring 15.8 x 18.1 x 24.8 inches. It can fit small spaces and won't look out of place in an RV.
One of the main features of this unit are the adjustable and removable shelves. You set the shelves any way you like depending on what you wish to store in this appliance. Furthermore, this unit gives you a tall container storage. The total storage is 1.4 cubic feet to accommodate a variety of fruits, drinks, and more.

It has a gas and electric thermostat. However, it doesn't come with a regulator and hose. This unit is a good option to consider if you wish to save on electricity consumption. If you wish to operate this unit on gas, ensure the area is well-ventilated, especially if you sleep in the RV. This fridge has been made using whisper-quiet technology. Such quiet operation enables you and your family to sleep peacefully.

Take note, this is a free-standing fridge, with a reversible hinge. You will find it very easy to install in any place. Having such a unit, which works on gas and electricity, is great for those who are in somewhat off-grid areas and aren't near to an electrical supply.

Bottom Line

For those who don't have easy access to electricity, the Smad Compact RV Fridge can be useful. It can run on gas and electricity. It doesn't take up a lot of space and features whisper-quiet technology. The durable construction ensures it can withstand being carried around in an RV.
Best RV Residential Refrigerator:
Norcold NA8LX.3R
What Recent Buyers Report
The Norcold NA8LX.3R Refrigerator users love this unit. It offers its users an upgraded appearance and features modern styling. It also features an upgraded control panel that features an LCD display, which makes it easier to use. This unit allows users to be in control of the adjustable thermostat. 
Why it Stands Out to Us
This unit features a tall door panel, which makes it look more built-in. It features hidden liners and hinges and comes with some recessed door handles that make it look more streamlined. The new upgraded control panel now features an LCD display. You can use the display to adjust the thermostat according to how you want to. This lets you have more power over the appliance. Moreover, it doesn't feature any button or switches, which makes it appear chicer. 
Bottom Line
In all, the Norcold NA8LX.3R refrigerator features three shelves along with four storage bins in the door. You can remove and adjust them if you want to. The unit offers a good amount of space to store food in your RV. It is an easy-to-use unit and worth consideration.
Best Portable Fridge Freezer: 
Dometic CFF Portable Refrigerator
This mid-sized Dometic CFF 35 portable RV refrigerator is ideal for anyone that likes to get off the beaten track. It's small and light enough to carry, but big enough to keep your food and drinks fresh for a short trip away.
It boasts a digital electronic control system that can keep its interior as low as 0°F, and can also be used as a fridge, which means you don't have to cut back on goodies when it comes to deciding what to pack for a trip.
The CFF range was designed to for a more effective use of storage space and temperature distribution, while the generous insulation helps to optimize cooling performance and energy efficiency. 
The innovative, no-tools double-sided opening lid provides easy access in any position, so storage is no issue. It runs extremely quietly, so there are no issues with this spoiling the ambience.

Bottom Line

With 34.3 liters storage of convenient cooling, and a robust and compact design, this fridge/freezer ensures excellent portability and convenience. Overall, if you looking for a portable fridge and freezer and don't want to deal with the hassle of draining and filling with ice, this should be something on your list.
Best from Dometic:
Dometic DM2652RB RV Refrigerator
If you're someone interested in buying a reliable fridge from Dometic, we have you covered. Dometic is a brand you can rely on. They offer a range of products for mobile living. When it comes to their fridges, our selection is the Dometic DM2652RB. It has numerous features that work to make your RV life easier.

The design of this fridge boasts a versatile racking system along with a three-position freezer shelf. Such a design gives you a lot of choices when it comes to organizing the food items the way you want. The dimensions come in at 24 x 23 x 53.8 inches.
You can go ahead and store fruits, vegetables, drinks, and even frozen items without feeling you ran out of space quickly. The three-position freezer shelf is perfect for those who like a level of organization when using freezer space. This unit offers six total cubic feet of space.

The thermostat on this RV refrigerator allows you to set the temperature. Depending on the location you're in, you will need such an effective thermostat to ensure this fridge is cooling the way it is supposed to. The electronic controls are at eye-level for convenience and the doors can be securely locked. This is beneficial, especially when traveling over rough terrain or with curious little ones who always want to open and close everything.

Bottom Line

The Dometic DM2652RB RV Refrigerator is a great two-way fridge that will make your life easier while traveling in an RV. Not only can the doors be locked, but this unit also offers a lot of organizational space. With the three-position freezer shelf, you can place your items most efficiently.
Buyer's Guide
Now let's take a closer look at RV refrigerators. Here in the buyer's guide you'll learn exactly how one works, and what features make the best ones stand out. We also look into issues you may run into and how long an RV refrigerator should last.
We also compare the different types of RV refrigerators, so you'll be aware of which type of refrigerator is best for you. We end the guide with an FAQ section, so you should know all there is to know about RV refrigerators by the end...
How Does an RV Refrigerator Work?
You should know an RV fridge works differently than a traditional fridge. Of course, it requires a source of power to heat the fridge and allow it to keep food items chilled.
Inside an RV fridge, you will see a combination of ammonia, water, and hydrogen gas. Such a combination causes evaporation. The vapors help cool the appliance.
Depending on the model you go for, the unit can work on electricity or propane. This helps in providing convenience to the owner. Even if you don't have access to electricity, the fridge can still work.
Also, depending on the kind of RV refrigerator you purchase, it will run on electrical power while plugged in and switch to propane when disconnected from an electrical power source.
And yes, there are RV fridges that only run on electricity, including 12-volt batteries. Such a type is ideal for anyone using solar power. Two-way fridges are common. They run off LP Gas or AC power. The three-way units use LP Gas, AC power, or DC Power to function.
How Long Should a Refrigerator Last?
A good fridge should be able to last at least 12 years, if not more. Some well-known brands produce refrigerators which can last up to 17 years. However,  your fridge may begin showing signs it needs to be replaced before that.
Some of the signs to look out for include:
Excessive Condensation
If you notice water droplets, mold, or mildew by looking at the rubber sealing around the fridge's door, it might be time to replace the unit. Signs of condensation can occur inside, too. For example, the unit isn't cooling as it's supposed to.
Spoiled Food
If your food begins to smell or spoil quicker than usual inside the fridge, you need to replace it. This also includes if it's taking too long for water bottles or drinks to become chilled.
Frosting Issue
Defrosting the freezer too often is also a sign the fridge isn't working correctly.
Too Many Repairs
Refrigerators older than ten years do require repairs. It is better to replace the unit instead of continuing to waste money on fixing an older, less efficient model.
Too Much Noise
A fridge creating too much noise is another sign you need a new one.
Aspects to Consider Before Buying an RV Refrigerator
To ensure you're purchasing the best RV refrigerator, here are some aspects to consider before buying a unit:
Size
You can't just go ahead and put any fridge into an RV, a space with already limited room. Do measure the space you have present in the RV and then select a reliable fridge which can be easily placed in said space. Remember to take accurate measurements. Also, will the fridge be able to enter through the door of the RV? Will you be able to open the fridge door without hassle?
Power Source
Do check the type of power source the fridge will require.
You can choose an electrical unit, a gas unit, or even a hybrid, depending on what is convenient for you.
Noise
Your sleeping space is likely inside the RV, meaning you should opt for a quieter fridge. No one likes to be annoyed by a loud machine at night.
Capacity
Make sure you check the storage capacity the fridge delivers and if  it is sufficient for the food items and drinks you want to store.
Features
Does the fridge give you an easily adjustable thermostat? Does it come with adjustable shelves and storage space inside the doors? The more features a fridge has, the more convenient it's likely to be.
Comparison Overview 
Drawing comparisons is always important because you want to know that you're making the right decision. With so many options available in the market, you want to make sure that you are actually making a wise investment. Since many are still confused regarding the differences between different types of RV refrigerators, we attempt to explain these below. 
RV Refrigerator vs. Residential
The primary difference between RV and residential refrigerators is that the former is smaller in size. Unlike RV refrigerators, residential fridges are unable to withstand the constant vibrations and bumps that you experience while driving. 
RV fridges use different alternative methods of power instead of using one traditional power supply. They also feature less moving parts and are made using more durable, high-quality materials. Moreover, they use a different method of cooling compared to your residential fridge.
Propane vs. Electric RV Refrigerators 
The main difference between propane and electric refrigerators is that the latter is a lot cheaper. Moreover, a standard 20lbs propane tank lasts about 11 days and needs a refill, whereas electric fridges don't require refilling.
Gas vs. Electric RV Refrigerators
Some fridges use gas to function, whereas others work on electricity. The main difference between these two options is that gas-powered refrigerators require a gas line in order to operate. Meanwhile, electric refrigerators do not require any gas to operate, making them safer to use. 
Electric refrigerators also provide consistent cooling and help in keeping your foods and drinks icy cold. On the other hand, gas-powered units can tend to get affected by the surrounding temperature, which affects the cooling. 
AC vs. DC Power For RV Refrigerators 
The main difference between AC and DC refrigerators is that in AC, the electric charge changes direction periodically, whereas, in DC, the electric charge only flows in one direction.
So when the fridge is not plugged into a power source, and you don't have an inverter, then the power stored in the batteries is DC.
DC is unable to run such big appliances on its own; therefore, the DC power that is stored in the batteries can run your RV refrigerator. However, an AC refrigerator will require an inverter to convert the DC power to AC in order to work.  
Refrigerator Organization Tips, Tricks, and Hacks For Success
With mini-fridges, it gets difficult trying to accommodate all your food and drinks. So, we've made a list of tips and tricks that you should follow. These will allow you to organize your fridge in a more efficient way so that you can make the most of your unit. 
Leave Some Space Between Foods
If your fridge is too packed, it will restrict the airflow. This will cause the foods to cool unevenly, which makes the fridge work twice as hard. 
Defrost the Freezer Once Every Month or Two
Frost buildup takes up a lot of freezer space and is very annoying to deal with as well. Thus, make sure to defrost your fridge, turn the fridge off and let it thaw completely to get rid of the buildup. If you want to speed up this process, then place a pot of hot water in your freezer. 
Get Expandable Bars
Expandable refrigerator bars help keep your things in place and prevent them from spilling all over the fridge. 
Group Similar Items Together
Keep all of the similar items grouped together in clear baskets. This not only helps ensure that they are easily accessible and ready to grab but also helps in saving a lot of space.
Types of RV Refrigerators
As you might have noticed, there are different types of RV Refrigerators to choose from. The two main categories are determined by the type of power source being used.
3-Way Refrigerator
As the name suggests, this is the type of unit which can run off an LP gas supply, AC, or DC power. Such an appliance lets you choose the power source depending on what's convenient for you.
2-Way Refrigerator
This type of unit requires an LP gas source or an AC supply to run.
Propane Refrigerator
You will need propane or gas to power such an appliance. It uses ammonia as a coolant. A reaction between hydrogen, water, and ammonia allow the fridge to remain cool.
AC/DC Refrigerator
Such a type runs exclusively on an electrical power source. You can attach it to a primary electrical power source, or run it on a battery. Due to the mobility of an RV, opting for an exclusively electrical-powered unit might not work out best for everyone.
Benefits of Investing in a Quality Refrigerator
We have created the review list by going over some of the best refrigerator models available on the market. Selecting any of the fridges we have mentioned can offer you numerous benefits.
Built For Travel
Refrigerators meant for RVs have been constructed to be durable. They will continue working and keeping your contents safe even when you're traveling over uneven terrain. For example, the Dometic DM2652RB RV Refrigerator on our list allows you to lock the doors securely
They Fit in Small Spaces
The dimensions of such fridges allow them to fit in a variety of small spaces.
Silent Operation
Manufacturers understand the need of having silent fridges in RVs. For example, the Midea WHD-113FSS1 Mini Fridge with Freezer features whisper-quiet technology.
Highly Portable
Fridges for RVs are highly portable. There's no hassle when it comes to placing them in an RV or even when taking it out. The Whynter FM-45G 45-Quart Portable Refrigerator is a great example of a fridge which is highly portable and even operates when tilted to a certain extent.
Conclusion
We hope you were able to obtain useful information from our buyer's guide. Always remember to opt for an appliance which can easily fit into your RV and that offers you the features you require, as well as runs on the power source most convenient for you.
People Also Ask
Some people might have certain questions related to RV refrigerators. It is great to be pro-active when it comes to maintaining the fridge in your RV. You should know if a residential fridge can be used in an RV. Furthermore, knowing about how much propane is required for a certain fridge model is valuable information to have.
We have tried to answer several RV fridge-related questions in this guide.
How to Keep the RV Refrigerator Door Closed?
All RV owners know the struggle of keeping the refrigerator door shut while driving. One sharp turn and all your food will spill out of the fridge. To prevent this from happening, you can use a residential refrigerator latch to hold the door of the fridge and keep it close while you drive. This latch is adjustable so that it can be used for all sized fridges. 
You can adjust it to fit your refrigerator size. All you need is to use the existing screw fridge door screws to attach the latch and the bar. Once done, you can pop in the latch back in its place. Moreover, when you're using the fridge, you can put the latch on the door as it has a magnet on one side. 
How Does a 3-Way RV Refrigerator Work?
Three-way RV refrigerators are also known as absorption fridges. They make use of heat to provide the energy needed for the cooling system to work. The prefix three in the name refers to the different possible power supplies that the fridge can run on. These refrigerators can run on AC, DC, or LP gas supply. This feature makes them one of the most preferred RV refrigerator options, especially for all those camping expeditions.
How Level Does an RV Refrigerator Have to Be?
For an RV Refrigerator to function properly, it is important that it is on level. Make sure that if you are using an old model, then the fridge is kept level. A good rule to follow is that the fridge can be either plus or minus two degrees from the plum. That means that it can be at least half a bubble out of the level line. 
Meanwhile, newer fridge models have a bit more tolerance. However, unlike home refrigerators, an RV refrigerator relies primarily on gravity to help it cool down. So the less out of level the fridge is, the more efficient it becomes in keeping things cold. 
How to Keep an RV Refrigerator From Molding
RV owners often come across this issue of finding mold in the fridge when opening it a couple of months later. While many think that a mold infestation is nothing to make a huge fuss about, you shouldn't take it lightly. 
A mold infestation is not only harmful to your health, but it also requires a lot of time and effort to deal with. The moment you see it, carefully clean the interior of the fridge. 
A quick wipe of the surfaces will not suffice; you will have to scrub the entire fridge, making sure you tackle all the drawers and door gaskets. Use some warm soapy water to clean the insides and then use a concoction of bleach and water to disinfect and sanitize the surfaces.
Make sure to clean out the refrigerator after each trip and keep the door open before locking the RV up until your next trip. 
How Do You Adjust the Temperature on a Dometic RV Refrigerator?
It is important that you set your Dometic RV refrigerator to the correct temperature as it helps in keeping your food fresh and prevents it from spoiling easily. If the temperature is not correct, then you might see water dripping from the unit if it is too hot, or you'll see ice forming if it's too cold. 
What you need to do is get yourself an aftermarket thermometer to check your appliance's precise temperature. Once you know the actual temperature, locate the thermometer icon button, and keep tapping until you see the biggest crystal light up. This means that your appliance is cooling at its maximum capacity. You will have to wait for at least 24 hours for the temperature changes to take effect. 
How Many Watts Does a RV Refrigerator Use?
RV refrigerators consume watts, and it is important for you to understand your refrigerators watt usage if you want it to run for a longer period of time. You can't really turn off the refrigerator, unlike your AC. You must understand the starting watts will be more than the watts required for your fridge to run. Typically, RV refrigerators require about 600 Watts for starting and about 180 Watts to run. 
How Long Will an RV Refrigerator Run on Propane?
Although most RV fridges these days are two-way, they work either on propane or on AC electricity, but they don't work as efficiently on electricity as they do on propane. The amount of propane you will use depends on your refrigerator, the temperature it is set at, and some other factors as well. However, typically, most RV owners use an average of 1.5 lbs of propane per day to run their RV refrigerator.
How to Keep RV Refrigerator Cold While Traveling
If you want your fridge to hold its temperature while you are out and about driving, then make sure the unit is as cold as possible before you head out. Set the thermostat as low as you can and fill up all the empty spaces with icy cold beverages and ice bags to keep it colder. 
Meanwhile, to keep your refrigerator cool, you can use the fridge vent fan to prevent it from working too hard, trying to push the hot air out. Place it on the fridge's vent or use the RV fridge fan to help in keeping the inside cool.
How Much Does an RV Refrigerator Weigh?
RV fridges are made using heavy materials and are specifically designed so that they may be moved around. However, you must understand that an RV fridge's weight depends on the model and brand you are opting for. Each model features a different weight.
Can You Use a Residential Refrigerator in Your RV?
Well, three and two-way fridges are meant for RVs. However, if you prefer a residential refrigerator, then yes, you can use it in an RV, too. However, a residential fridge won't do you much good in the long run. It is recommended only if you plan to say in an RV for a couple of days.
How Many Amps Does an RV Refrigerator Draw?
The amps an RV fridge draws are mentioned by the manufacturer. However, typically, it is between the 0.15 to 7 amps range. A double-door fridge might need seven to eight amps to start. Take note, running amps are lower than the starting amps. An RV fridge, usually, can run on two to four amps. Defrosting a refrigerator can take up to one to two amps.
How Much Propane Does an RV Refrigerator Use?
The manufacturer mentions the amount of propane required by an RV fridge to run. Generally, the amount of gas used is determined by the space. For example, a 12 cubic foot fridge can consume around 1.5 pounds of propane daily. Of course, a smaller model will consume much less. Keeping your fridge maintained can help the unit consume less gas to operate.
How to Remove an RV Refrigerator
Always remember to consult the manual for removing an RV refrigerator. Here are a few common steps to help you out:
Take accurate measurements so you know the dimensions the new fridge will need for easy installation.


Always remember to turn off the electrical or gas power source before removal.


Remove all of the frame screws.


Go ahead and remove the screws from the frame base.


Disconnect the wiring. Make sure the main power source is off.


Remove the silicone caulking.


You are ready to remove the old fridge.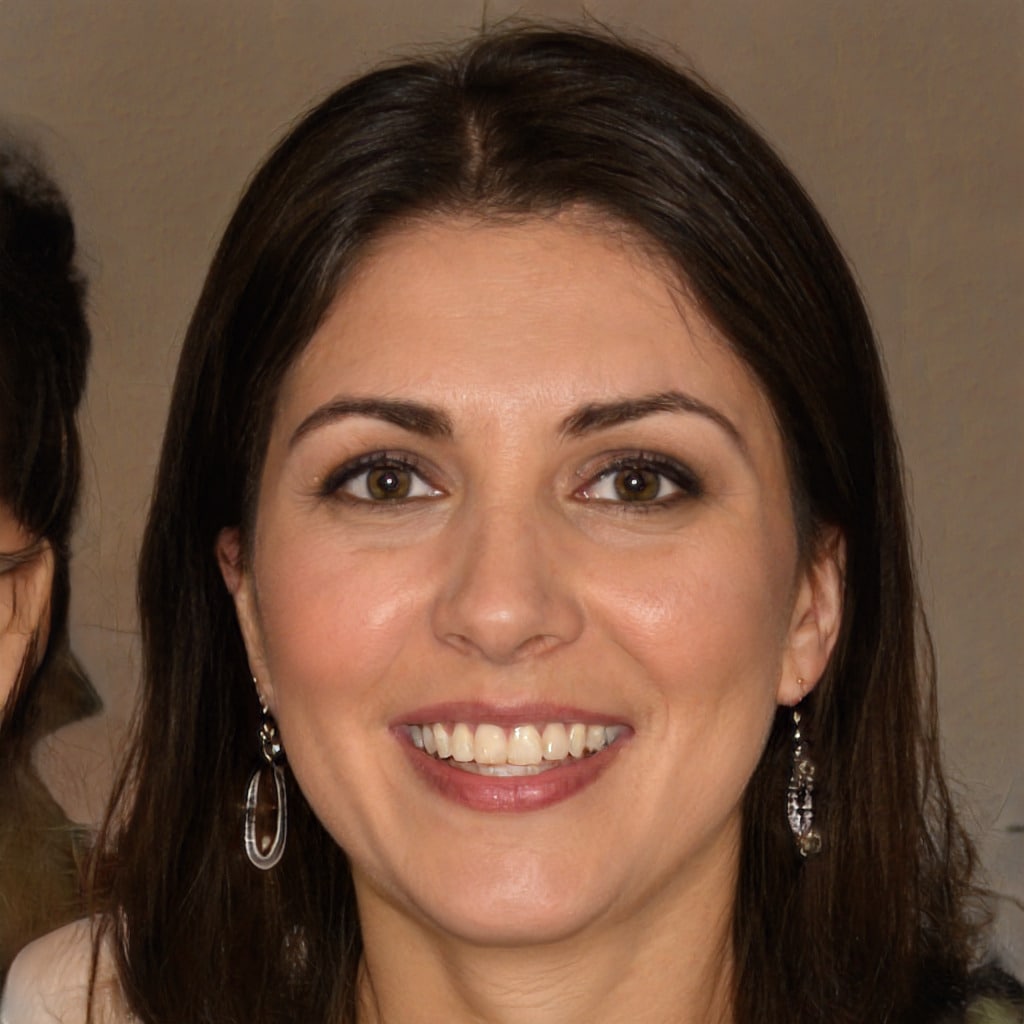 Hello, fellow wanderers! I'm Alyssia. Since 2008, my husband and I have called an RV our home, journeying through life one mile at a time. Our nomadic lifestyle has led us to over 70 countries, each with their unique tales that have shaped our own.
I share our stories and insights right here, hoping to inspire and guide you in your own adventures. Expect tips on RV living, our favorite camping spots, breathtaking hiking trails, and the joys and challenges of an ever-changing view from our window. Alongside, you'll also find practical advice on outdoorsy stuff, designed to equip you for any journey. Join us as we continue to explore the vast, beautiful world on wheels!