LA to Las Vegas: Fear and Loathing a Short Road Trip
The drive from LA to Las Vegas has long held a special kind of appeal to RV enthusiasts. This new American dream for drivers has become a fascination owing to the popularity of Hunter S. Thompson's novel Fear and Loathing in Las Vegas and the cult classic film adaptation of the classic novella.
After its release in the fall of 1971, the novel has since become a benchmark piece of literature about the state of American society in the early 1970s. And in the decades since, thousands of people have mirrored the eye-opening road trip to see the country for themselves and ruminate on its highs and lows.
Join us as we journey via Joshua Tree, Lake Havasu and the Grand Canyon to experience first-hand the LA to Las Vegas road trip that has left an indelible mark in the reel and the real world.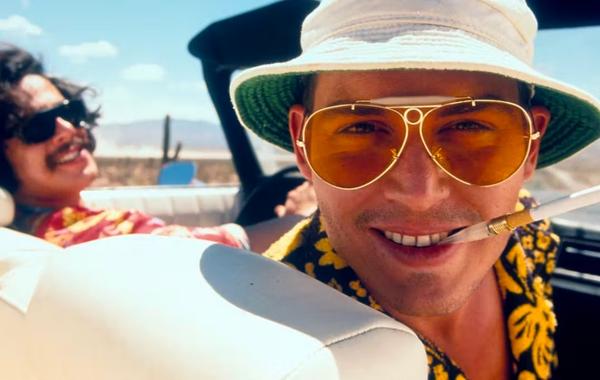 Starting the Journey
Traveling in an RV allows you to experience rich, beautiful scenery up close and visit certain locations at the most advantageous times. You can get up and moving when you want to maximize the outcome of your trip and save money while you're at it!
It's all fun and games and planning your route is as exciting as actually experiencing it. The trip from LA to Vegas is no different. It's all about the journey, and not the destination, right?
This is why we wanted to share our experience, so it can help you in your planning if you're thinking of doing the short trip from California to Nevada taking along all the scenery and life experiences.
Before setting off on any journey, we always do our step-by-step checklist and check our travel insurance, so we limit any mishaps while out on the road. We do the shopping beforehand so our fridge is packed with food and beers, and make sure all suitable clothes are packed and ready for the trip.
The Actual Drive: LA to Las Vegas
LA to Vegas is not far – about 270 miles, and should only take you around 4 and half hours. If you drive direct, much of your travels will be along the Interstate 15 heading north, which isn't the most scenic of routes.
There are some great stops on the way, such as shopping at Barstow, but with any road trip it's about the journey, and not just the destination. That's why we did some detours, taking in some of Route 66 along the way, and ultimately making LA to Las Vegas a memorable journey over a few days and not just a quick jaunt. This is why we have a small motorhome, after all!
Drive from Los Angeles to Joshua Tree via San Bernardino
The roadtrip begins with a drive from Los Angeles to San Bernardino. This is only about an hour drive from LA, and is well worth a visit on a drive to Joshua Tree. We head straight onto the I-E10 and then the CA-210 eastbound.
San Bernadino is a cool little town which is famous for being the birthplace of the world famous McDonalds. There's even a McDonalds museum here now, and a homage for all fast-food fans.
A little history on McDonalds: Launched in 1940 by Dick and Mac Mcdonald as a Barbecue Restaurant in San Bernardino, California. They had a staff of 20 carhops and a menu that included barbecue ribs, beef, and pork sandwiches. The fastfood restaurant quickly became the teen hangout in San Bernardino.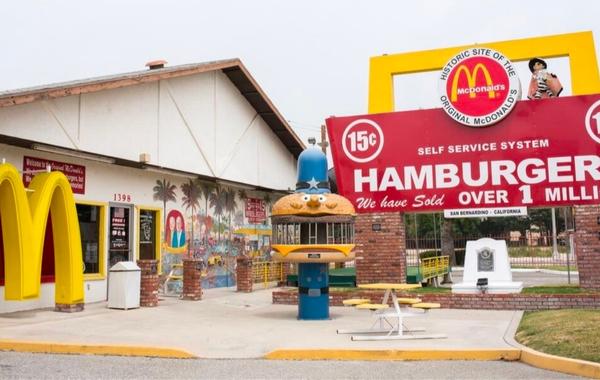 Then in October of 1948, the brothers bravely decided to change things, against the advice of their customers, and actually closed their restaurant and change it into a place serving burgers, milkshakes, and sodas, where customers wouldn't wait so long, hence the term fast food. The rest is history.
While in San Bernardino we also did a UTV tour up into the mountains. A guide drove us around the scenic landscapes for about 3 hours and boy was it fun! Off-roading while taking in all the glorious vistas of places such as Lake Silverwood.
We then headed to Joshua Tree national park, which is another short ride and took us about 1hr and 30 mins, where we set up camp for the first night. We stayed at the Palm Springs / Joshua Tree KOA as it's just off the highway and as a bonus it has nice hot springs and hot tubs.
Explore Joshua Tree National Park
Joshua Tree National Park is a magical and spiritual hotspot that looks like something straight out of a storybook. From Dr. Seuss-like Joshua trees to the lunar landscape of giant granite boulders and rolling mountains with profoundly different vegetation in varied elevations, there is a lot of beauty that begs to be explored.
Drive to the Crossroads Cafe in the town of Joshua Tree bright and early to start your journey with a proper breakfast. Then head over to Skull Rock to see a skull created by two concave depressions in the granite rock. Keep your camera handy to snap some pics for keepsakes. There's a short trek of about 2 miles and well worth a walk around Skull Rock.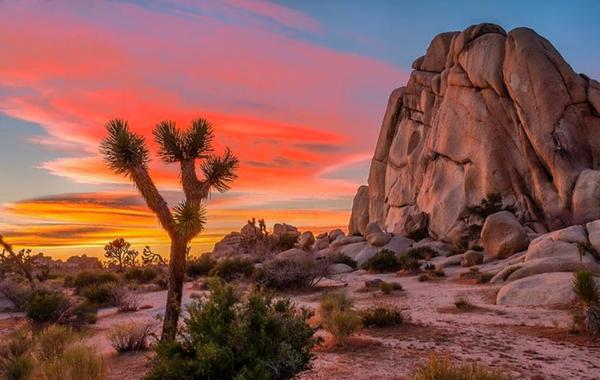 Hidden Valley is another short trek that's so worth the time. It's a short drive from Skull Rock and the pictures and memories you'll get from this part of the country is unforgettable. From there we went over to Intersection Rock to watch a beautiful sunset and then up to Joshua Tree Saloon & Grill to wrap up our amazing day in Joshua Tree.
Drive to Lake Havasu via Quartzite
After another evening chilling in front of our TV, we had an early one and woke up for a nice morning coffee and breakfast on the grill before we headed for the longer drive to Lake Havasu via a quick stop in Quartzsite.
We headed south through the Joshua Tree National Park, enjoying the dry and arid scenery, which we love to go back to again and again. Joined the I-10E at Chicago Summit and headed east leaving California behind and edging over the border into Quartzsite, AZ.
Quartzsite is a cool little town, but the best thing for us is the access to Colorado River, especially during the spring. We did some rafting and just enjoyed a few hours by the river before, we headed up to Lake Havasu.
There are many great things to do and even more great budget RV parks in Quartzsite, AZ, but we had to head up to Lake Havasu as we'd already booked somewhere to rest up. It's only a short journey north, and we were in Lake Havasu well before sunset, so we enjoyed a few beers and a barbecue on the grill, after setting up our Stars n Stripes in our flag pole, of course!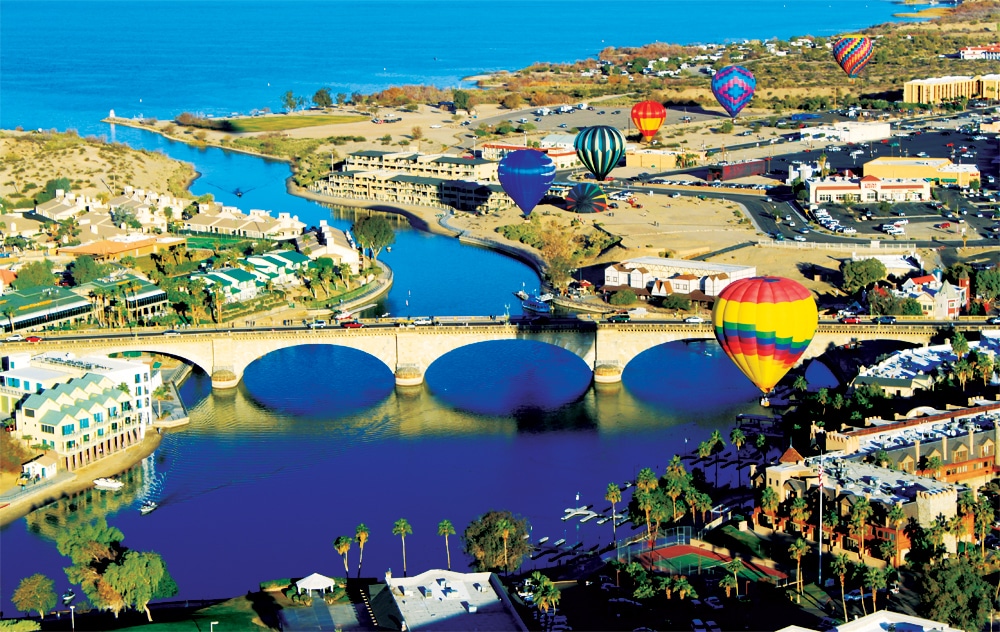 In Lake Havasu, visit the historic London Bridge to enjoy the spectacular views of Lake Havasu while enjoying great food in one of the nearby restaurants. Shugrue's Restaurant & Bar is a great choice, and somewhere we go when we're in town.
Next, head to London Bridge Beach to relax and unwind at the riverfront. You can rent a kayak or paddleboard to get into the water and experience a refreshing change of scenery, but we were ready just to chill after a few days of adventure.
The park we stayed at had a problems with their Internet connection, so our WiFi booster came in handy and we could keep up with the outside world, which ironically is important for us that "want to get away from it all".
We didn't this time, but a great thing to do in Lake Havasu is take a hot air balloon ride. You have to be up early, but it's so worth it and is an amazing experience taking in the sights from up above. Even better is the Havasu Balloon Festival, which takes place every January and is well worth a visit.
Head Towards Grand Canyon National Park
After a relaxing stay at Lake Havasu, we took the 40-E to reach the South Rim of the state-of-the-art Grand Canyon National Park. The journey took a little under 4 hours to complete so we had a big munch for breakfast before heading off.
You can make a pit stop on Route 66 and grab a quick bite at Delgadillo's Snow Cap before continuing on the I-40 E. The AZ-64 turn-up will take you to the Southern Rim of Grand Canyon National Park. You'll find a host of highlights along this route, so be open to making changes in your itinerary for a quick photo shoot.
Grand Canyon National Park is one of the best wonders of mother nature. It is a whopping 1.2 million-acre park that offers an impressive range of hiking opportunities to last a whole day or even longer. So, make sure to slot in plenty of time to discover multiple hiking trails and the sweeping views of the canyon. It would be best to visit the Grand Canyon Visitor Center as soon as you reach to get acquainted with the park and all it offers.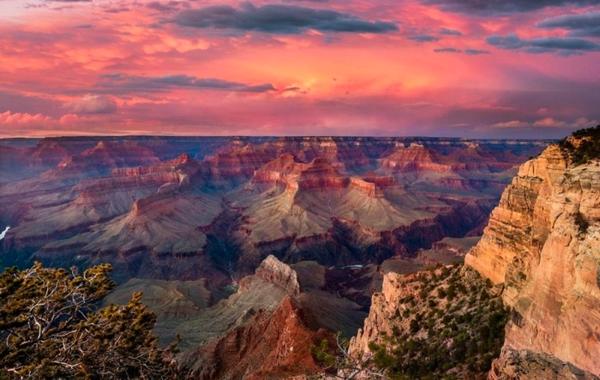 Explore the South Rim Trail to get stunning views of the Grand Canyon. The Matther Point has fewer crows, so if you'd like to enjoy the wonders of nature surrounded by serenity, make a stop here.
If you head to the eatsern part of the Grand Canyon at the ironically named Southern Rim make sure to hike the South Kaibab Trail to enjoy a top-tier hiking experience. A steep descent one mile into the trail pops up the "Ooh Aah Point" named because of the gorgeous views it offers. The final destination at the end of this trail is The Colorado River. Take a step back and enjoy nature at its finest before making your trip back to the starting point.
We enjoyed this, and stayed at Trailer Village, which is very close to Southern Rim. it's a great base, and includes full hook ups so you can enjoy all the amenities you need after a gruelling day on the road and of course in the hot Arizona sun.
There's so much more to do at the Grand Canyon and you can spend weeks travelling around it. Definitely, if you haven't you should enjoy a helicopter ride. What an experience it is, and depending on the trip you do, you can fly over much of it and experience what they can see from the moon. Amazing!
Head to Las Vegas – The Final part of our LA to Vegas Road Trip
From Southern Rim to Vegas takes about 4 hours, but we stopped off a few times to take more amazing vistas in and enjoy one of our favorite parts of the world. We also wanted to time getting into Vegas as the sun was setting as there's nothing like driving down the strip while the lights are starting to illuminate even more.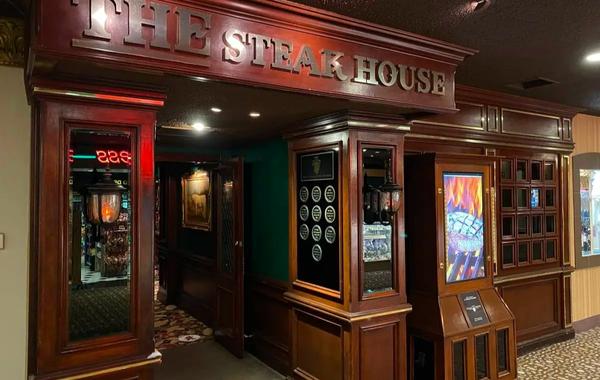 Where to start in Vegas? You can have so much fun here it's unreal. We're not gamblers, but we do like to spend a few dollars in the casinos, especially as they serve the free Buds. Well, not free actually, and if you really want to save money, you should just buy them from the bar and not gamble.
But what's a trip to Las Vegas without trying to win a million? We never have of course, and the House always wins, but it's an experience like nothing other. Of course we were staying in our motorhome, but the hotels in Vegas are an attracion on their own.
We love Caesar's Palace, Wynn, and Mandalay Bay, but if you stay at any hotel, you'll absolutely love it! We always head to Circus Circus when we're in town, however. It's a dated hotel, to be honest, but the SteakHouse there is second to none and isn't world famous by accident. Simply delectable, and worth a visit to Vegas on its own!
We go tickets to watch the Cirque du Soleil at the Bellagio. And we must say: wow! It's incredible the things humans can do with trampolines and practice. That's a shorthand version of their performance, but the talent on show and the routines they do, it's a must visit. They do world tours, so wherever you are, try and make sure you see a performance.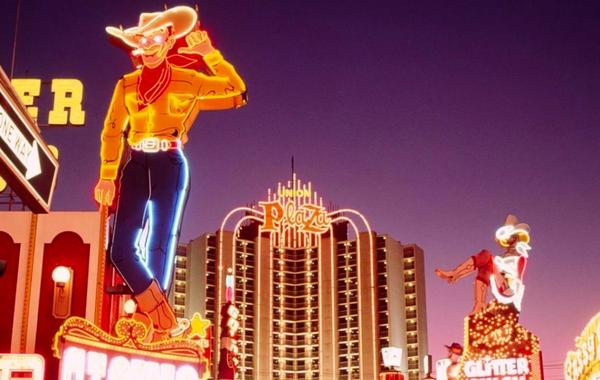 We had a few extra nights in Vegas and enjoyed as much as we could while we were there. Another highlight for us is Freemont Street in Downtown Vegas, the birthplace of the gambling capital of the world. This is the area where the classic neon lights are, and places like Binion's Horseshoe, the Golden Nugget, the Pioneer Club, and many more places to enjoy a night or several.
LA to Las Vegas – A Short Road Trip Packed with Many Memories
Ok, so our LA to Vegas trip wasn't as eventful as that portrayed by Hunter S. Thompson in his classic novella, but it's a trip we have done a few times, and by taking different routes.
Whichever route you take on your LA to Las Vegas road trip, we're sure, you'll love it. From the million and one things to do in LA itself, to the amazing landscapes at Joshua Tree and Grand Canyon – not forgetting our memorable time at Lake Havasu of course! Then to round up any road trip, where better than Las Vegas? Just make sure you make out at the other end!
LA to Las Vegas is a great experience, just make sure you fit in enough time for such a short tip!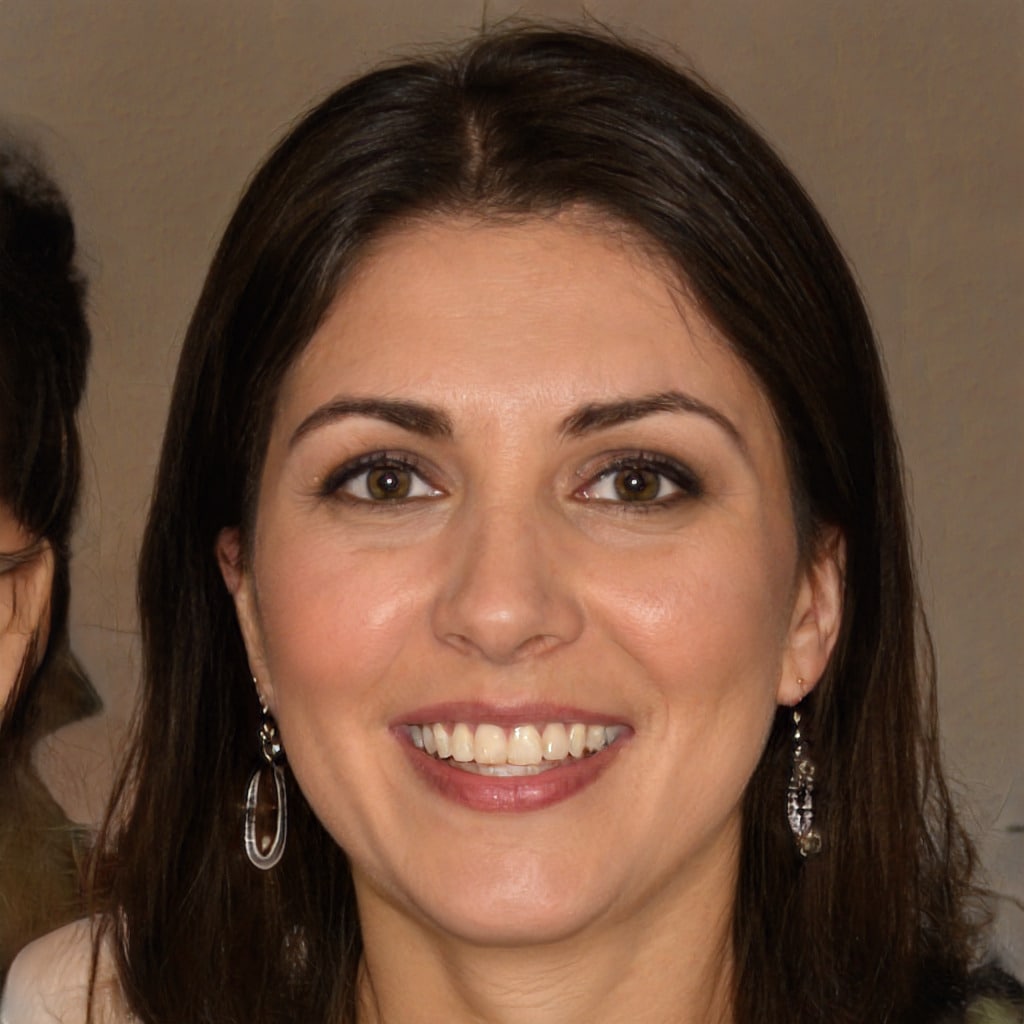 Hello, fellow wanderers! I'm Alyssia. Since 2008, my husband and I have called an RV our home, journeying through life one mile at a time. Our nomadic lifestyle has led us to over 70 countries, each with their unique tales that have shaped our own.
I share our stories and insights right here, hoping to inspire and guide you in your own adventures. Expect tips on RV living, our favorite camping spots, breathtaking hiking trails, and the joys and challenges of an ever-changing view from our window. Alongside, you'll also find practical advice on outdoorsy stuff, designed to equip you for any journey. Join us as we continue to explore the vast, beautiful world on wheels!