Taking an American road trip is a quintessential experience, and there's no better way to show your patriotism than by flying the Stars and Stripes high! A good quality RV flag pole is essential for this.
No matter which state you're from showing off the good old US flag is the best way to show your patriotism, but of course not all flag poles for RV marking territory were created equally.
If you want a top of the line RV flagpole, then you need to look for something that's durable enough to withstand wind and weather, while also being light enough and easy to set up and take down. You'll also want to consider the size and weight of the flag pole, especially if you're planning on taking it with you on your travels.
Whether you're looking for something lightweight and portable or a heavy-duty option that will keep your stars and stripes flying high no matter the weather, we've got you covered in our review of the best flag poles.
After the best RV flag poles review, we have included a buyer's guide where we go into more detail about the materials a good quality pole will be made of. And if you've never installed a flagpole on your RV, there's a 'How To Install an RV Flag Pole' step-by-step guide which will help you.
And if there are any unanswered questions you have before you can raise your Stars and Stripes, there's an FAQ section towards the end on everything RV flag poles. You can jump straight to the RV Flag Poles Buyer's Guide by clicking the link...
Review of the Best RV Flag Poles
Best RV Flag Pole:
RV Flagpole Kit Motorhome Flag Kit by FlagPole Buddy
If you like to fly your flag really high you might need some help with your RV ladder. This flagpole buddy attaches to the back of your RV ladders, and allows you to fly your flag on camp or even on the road.
The RV flag pole comes with everything you need for a safe, secure, and simple installation, and with it attaching to your ladders, it's a secure fix. It's made from highly durable fiberglass material, making it super flexible, and suitable in high winds. So don't worry about driving like a snail.
Another key feature with this RV flagpole is that it can raise the flag up to 22 feet, an impressive height I must say. To adjust the height, all you have to do is twist until you get your desired height and then lock it. 
Bottom Line
This is the best RV flag pole in our opinion. It has many cool benefits like being secure, fairly easy to adjust with the simple twist and lock height system.
It's also 22 ft high and made of fiberglass, which can withstand nature's venom, and will save you money on having to get another. The installation process is made easy for you as you'll be provided with all the support products to keep it secure. 
Runner Up: 
Ezpole Flagpoles Classic
This RV flag and pole kit high on our list and boasts many decent qualities. For starters, the flag pole is made with polycarbonate, which is a highly durable plastic and also fairly lightweight. It can reach up to 21 feet which will definitely allow you to mark your territory. 
The the 3x5 nylon sewn USA flag that comes with it can be raised/lowered using a pulley system, which is far easier than adjusting the entire pole itself. It might also take you back to your school days when you were chosen to raise the Stars and Stripes.
With this pole, the flag will be secure as it's attached with two locking nylon clips, ensuring it has little to no chance of flying away during high winds. To make the product stand out, you'll also get a gold anodized aluminum ball with your kit, and if non of the above is enough to convince you, you'll get a five-year warranty attached.
Bottom Line
This RV flag pole is high on our list for a reason. It has some great features, such as great length, and it's lightweight and easy to set up. It will withstand pretty much all weather and you'll have an RV flag pole for many years to come.
The flag itself is also easy to adjust as it works via a pulley system, saving you the hassle of having to adjust the full pole. And if for some reason, your kit breaks, a five-year warranty is nice back up.
Best RV Flag Pole for the Money:
Flagpole-To-Go
This RV flag poleis the best value for money item. It comes in six height variations that range from five feet up to twenty feet, giving you plenty of options to choose from. It's very compact and collapses down to just four feet for easy transit and storage.
Considering the material used is aluminum and fairly lightweight, the product should be able to survive winds of up to 35 MPH. And for ease of use, the flag poles are adjusted by simply twisting and locking back into place when you've found the correct height.
Bottom Line
This is without a doubt, the best RV flag pole in terms of value for money. You'll benefit from the lightweight material, which makes it easy to set up and it's compact enough to take up little space when you're on the move.
You'll also have plenty of choices when it comes to your preferred height as there are six variations to choose from. The main downside to this product, however, is its inability to stay strong in strong winds. 35 MPH is pretty strong, but if you're ever out and there's a bad storm, your flag pole might not be there when you get back.
Best Telescoping Flagpole:
Camco 20' Flagpole with Tire-Anchored Flag Holder and US Flag
This tie anchored pole is currently the best telescoping flagpole on the market. The pole itself can be extended up to twenty feet so you can show your patriotism high and wide. The tie anchor makes the setup process of this RV flag pole faster, as all you need to do is secure the anchor under your tire and then insert your pole.
If you're needing to pack it away before traveling, it collapses down to just 64 inches, and you can store it within the bag that's provided. The flag pole itself is made from aluminum, which is durable and lightweight, and it will last a long time.
Bottom Line
What we like about this one is its portability. Collapsing down to 64 inches and with its own carrier, it's a flag pole made for travelling. The installation is also fairly fast, and you just use your RV tire to secure it. The pole itself also offers a decent height extension of 20 feet.
The sownsides to this RV flag pole is really the aluminum. While it's a good quality material, fiberglass is better. The mount also has to be perfectly secure under your wheel, otherwise it might fall over during high winds.
Best RV Flag Pole Hitch Mount: 
Camco Hitch Mount Flagpole Holder
If you prefer to fix your flag and pole from your hitch, this flagpole holder allows you to show your pride from your hitch mount. The flagpole hitch mount can hold any RV flag pole with a diameter of up to 2.3 inches.
The durability of the hitch mount is impressive as the finish is powder coated, ensuring it can withstand the forces of nature. After installing, it will be held in place by simply using a thumbscrew, and will be there to hold your flag whenever you want to show your patriotism.
Bottom Line
There are plenty of benefits that come with this hitch mount, including it being able to hold pretty much any flag pole, while the powder coating ensures it will last a long time. 
What we really like about having a hitch mount for your RV flag pole is that you'll be able to drive around with your Stars and Stripes flying from the back of your RV. Just make sure you secure it in or it could end up flying away.
Best Flagpole Mount:
Valley Forge With Portable Wheel Mount and Nylon Carrying Case
This flagpole mount is really good and it gives you a way to secure your flagpole temporarily without any stress. Simply secure it underneath your wheel and you're all set. Along with the pole mount, you'll also receive a fiberglass pole, which is the best material for flag poles.
The anti-wrap rings are another great feature as they stop any tangling as the flag viciously flutters in the wind. The flag pole is only 16 foot, so if you want to really fly high, maybe look for another. That said, it's nice and compact when put away, and the mount and flagpole can be easily stored away using the nylon carrying case that's provided with your purchase.
Bottom Line
This flagpole mount is a good option for short trips. With easy set up and disassemble, you will be on your way in minutes, stress free. The mount comes as part of a kit that includes a fiberglass flagpole, which is perfect for high winds.
The kit includes anti-wrap rings so the flag doesn't get tangled because of the wind. The one downside to this RV flag pole is its height. 16ft is more than fine for most, but if you want to really show your patritotism, go for a longer flag pole for your RV.
Best Flagpole Lights:
Flagpole Buddy- RV Flagpole Solar Powered LED Flagpole Light
What to do when the night kicks in and nobody can see your Stars and Stripes? Simple, lighten it up with a wireless, solar powered, LED flagpole light. The light will fit on top of any flagpole of up to 22 feet and illuminate the flag as long as it's been charged.
The battery charges during the day and operates at night, automatically switching on when it gets dark so, there's no need to switch them on or off every night and day. The light is mounted on top, using the stem and wing nut provided.
Bottom Line
These solar-powered lights are a huge advantage to any RV owner that takes pride in their flag. There's no hassle with wires or charging, just leave it outside and it will power up thanks to the solar energy, unless you live in Seattle. Only joking.
The installation is simple as the equipment is provided with the purchase. Just fit on top of any flagpole, and leave it there. The only downside is that it isn't waterproof, so if it rains you know what to do.
Best RV PVC Flag Pole:
Portable Flag Company - Premium Flagpole
What Recent Buyers Report
Recent buyers say that buying this PVC flag pole was the best purchase that they'd made in a long time. It is made of high-quality material and comes with easy-to-assemble directions. This flagpole is very easy to set up and can be moved from one location to another without any hassle. The flag moves seamlessly with the wind and doesn't get wrapped around the pole which buyers greatly appreciate.    
Why it Stands Out to Us
Crafted with premium furniture-grade PVC, the portable flag pole ensures durability and long life. This versatile unit can be used as an RV flag, beach flag pole, tailgating flagpole, and more. 
It comes with a three-by-five-inch American flag while the adjustable custom ring makes installation very simple. And if all the above doesn't convince you of its quality maybe the manufacturer's confidence will. This PVC flag pole kit comes with a lifetime guarantee.
Bottom Line
If you want to display your patriotism with pride everywhere you go, then you'll need a good-quality flag pole. The portable flag pole is one of the best options available due to its durable construction and easy set up.   
Buyer's Guide
Now let's look more in flagpoles for RVs. Here we discuss what the benefits of getting a new one and what to look for when shopping. We look at the different types of flagpoles, and give a step-by-step guide on how to install a flagpole on your RV.
Benefits of Getting a New RV Flagpole
As well as showing your national pride, there are a few benefits to getting a new flagpole.
Looks Nice
If you've ever gotten a flagpole that came with your RV, chances are it didn't have adequate protection to continue looking brand new for years to come. By upgrading to a new flagpole for your future road trips, you won't need to worry about rust or corrosion even years after purchase.
Less Maintenance
Similar to the last point, there are plenty of protective features on a modern, top-of-the-line flagpole. If your pole uses a protective coating that limits any damage from rust, corrosion, or discoloration from UV rays, you'll have no problem maintaining the flagpole.
Show Some Support
As already mentioned, the whole idea of getting a flagpole is to show support for your country, state, football team, or whatever makes you proud. With a decent-sized RV flag pole, you'll be able to use any flags you want on it and not worry about any damage from the wind, as it should be made from the best materials.
How to Choose a Flag Pole for Your RV 
You'd be surprised the amount of research needed to find a decent flagpole. Surprisingly, there are plenty of considerations and features to look for when choosing your next flag pole for RV territory marking. The following section will discuss these features and qualities in more detail.
Material
The materials used in the construction of any product is really important and this grows tenfold if it's being used outside. Speaking in terms of RV flag poles, there are a range of materials used such as fiberglass, steel, aluminum, plastic, and most other alloy metals.
You'll find that steel versions are a lot heavier, but a lot stronger. Aluminum and plastic are easy to store away and are quite light. However, the best material for an RV flag pole is fiberglass, because it boasts a mixture of the best features from each of the other materials.
Extension Length
The length that your flag pole can extend to is also just as important. The whole reason you have it with you is to show off your support and you can't do that with a pole that doesn't reach very high.
You also don't want one that's too high as it'll probably break from hitting trees or bridges. The average height of an RV flag pole is around 15 feet.
Extra Accessories or Hardware
You should also be on the lookout for any extra parts your purchase might come with. The more, the merrier.  It would be great if you found a full kit with the installation parts included. Things like a carrying bag or even a national flag already included are also great bonuses that some manufacturers include.
Flexibility 
Another important quality for any RV flag pole is that it should be flexible enough to bend with the wind, if it's too stiff, it'll break in high winds. That said, it should also be strong enough to not bend too easily under the weight of the flag as it won't look the best and may end up breaking.
Comparison Overview 
Buying an RV flag pole is not as easy as it seems. There are many kinds of poles to choose from and many factors come into place, which can make choosing one tough. Here's a comparison between different types and factors to help make your choice easier. 
Fiberglass vs. Aluminum Flagpole
Flagpoles are made of various materials, including fiberglass and aluminum. Here we have discussed the similarities and differences between the two to help you decide which is best for you:
Finish
Aluminum flagpoles are available in a satin silver finish and can be anodized to protect from oxidizing. They can also be powder coated in any color of your choice. Fiberglass poles are typically available in white but can be painted to match any color. 
Shipping Cost
Aluminum flagpoles are lightweight compared to fiberglass flagpoles, which is why they are cheaper to ship. 
Weather-Resistant
Fiberglass poles are highly resistant to corrosion, moisture, and sun. They are able to withstand high winds better than their aluminum counterparts. If you are in an area where you experience rain, then a fiberglass flagpole is the preferred option. Moreover, fiberglass poles do not attract lighting like an aluminum pole.
Price
Aluminum flagpoles are the most common with a traditional look. They are more economical as compared to fiberglass poles and are generally used for commercial applications. 
Flagpole Height vs. Flag Size 
Choosing the correct flag size to a flagpole height can be challenging. However, the standard dimensions for an outdoor flag should be one-quarter of the height of the flagpole. For instance, for a 20-foot pole, you will need a three-feet by five-feet flag.     
How to Install a Flagpole on an RV
Installing a flagpole on the ladder of an RV is very simple and takes very little time. Typically, a flagpole kit comes with all the mounts and bolts needed for installation. By following the steps below, you will be able to get your flagpole up in no time:
Using the four nuts provided, mount the brackets to the ladder. Tighten the nuts with your hands.


Insert the twist in the top bracket and adjust the mount so that it is aligned with the ladder. 


Now, use the provided Allen wrench to tighten the nuts. You can also use a variable speed drill ensuring not to over-tighten the nuts.


Next, place the bottom bracket on the ladder, ensuring that it is at least four feet away from the top bracket.


Once you have tightened the nuts, attach the cup to the bottom bracket, making sure that it is in line with the twist.


Open the fiberglass pole and insert the four quick-release pins in the holes provided.


Slide the plastic pieces with the carabiner hooks, from which you will attach the flag, to the desired height. Place the ball at the top.


Hang the flag provided to the flagpole with the help of carabiner hooks. 


Keeping the flagpole at an angle, stick it inside the twist and slide it up until the bottom part slides in the cup fitted in the bottom bracket.    
If you are still unclear how you can easily put up your RV flagpole, you can watch the following video. This tutorial shows the step-by-step installation in a very simple manner which will help you put up your flagpole in no time. 
People Also Ask - Flag Poles for RV Patriotism FAQs
Along with the information provided in this article, there are a few additional questions that people usually ask. So we've answered some of the most common questions to make things easier. We hope this helps.  
How to Tie a Flagpole Knot
Tying a tight flagpole knot is very simple and you can do it with the help of the following steps:
Use a lighter flame to burn the ends of the rope. This will soften the ends. Use your fingers to pinch the ends. This will seal the fibers and prevent any fraying.


Bring the two ends of the rope together. 


Leave about one-foot of rope and cross the rope with one end going into the right and the other end going into the left. 


On the right, make two loops. then take the loose end and pull it through the loops, making sure that it is tight.


Do the same on the other side.


Next, pull the rope on both sides to slide the knots close together.
This method provides the pressure needed to make sure that the knots do not come undone regardless of what the wind does to your flag.
How to Fix Twist Lock on Telescoping Flagpole
Fixing the twist lock on a telescoping flagpole is very simple. Pull the pole apart and remove the small clip inside. Push the clip off and open it as wide as you can. Put the clip back in again and slide in the outer part of the pole. Your pole will work as good as new. 
How to Mount Flagpole to RV Without a Ladder
If you want to mount a flagpole without a ladder, you can use the hitching method where a prefabricated metal tube is welded onto the hitch itself. This is installed at the back of the RV and serves as a base for your flagpole. 
Another way to mount your flagpole is the tire mount which is a very simple method. In this mount, the pole is attached to a flat panel that is held up with the weight of your parked RV. This flat platform provides stability and balance to the flagpole. Moreover, it is very easy to take down. 
How Much Rope Do You Need For an RV Flagpole?
When choosing the rope length for your RV flagpole, make sure that you use double the above-ground length of the flagpole. This will ensure that you have an extra rope to tie knots and wrap the halyard around the cleat if it is mounted at eye level.  
What is the Ball on Top of a Flagpole Called?
The ball at the top of the flagpole is commonly known as a truck. However, the correct term would be finial. This ball is made of two curved aluminum pieces welded together. The main purpose of this ball is decoration. 
How Much Does a Flagpole Cost For an RV?
A flagpole does not usually cost much. You can get a good-quality flagpole for as low as $8 to around $30. However, if you invest in a flagpole kit, it is going to cost a little more. The price of a flagpole kit ranges from $50 to around $180.
How to String a Flagpole
Cut a length of rope to make a rope halyard. Make sure that the rope is long enough to pass through the flagpole top and extend up to two feet below the tying cleat. Secure the flag with this rope halyard with the help of clips. Tying the flag securely will make your flag fly strong and proud. 
Which Material is Best For a Flagpole?
The material should be judged by two qualities: strength, and flexibility. In these two areas, the winner would be fiberglass. This material was made to be stronger than most alloy metals, as well as being flexible enough to not break in high winds.
Which Kind of Material Will Be Best For Windy Conditions?
Fiberglass would be the best material to use in windy conditions. The reason is that most other materials, like steel, wouldn't be flexible enough and may break or bend out of place. Aluminum and plastic are too light and wouldn't have suitable support for your flag during windy conditions. Fiberglass is both strong and flexible enough to survive high winds. 
The Best RV Flag Poles - Fly Your Stars 'n Stripes High and Proud 
The best RV flag poles are those that are durable, easy to set up and take down, and of a manageable size and weight. With so many options on the market, it's important to do your research to find the perfect one for your needs. 
We hope this RV Flag Poles Review has helped you narrow down your search and that you're now one step closer to showing your patriotism on your next road trip! Thanks for reading.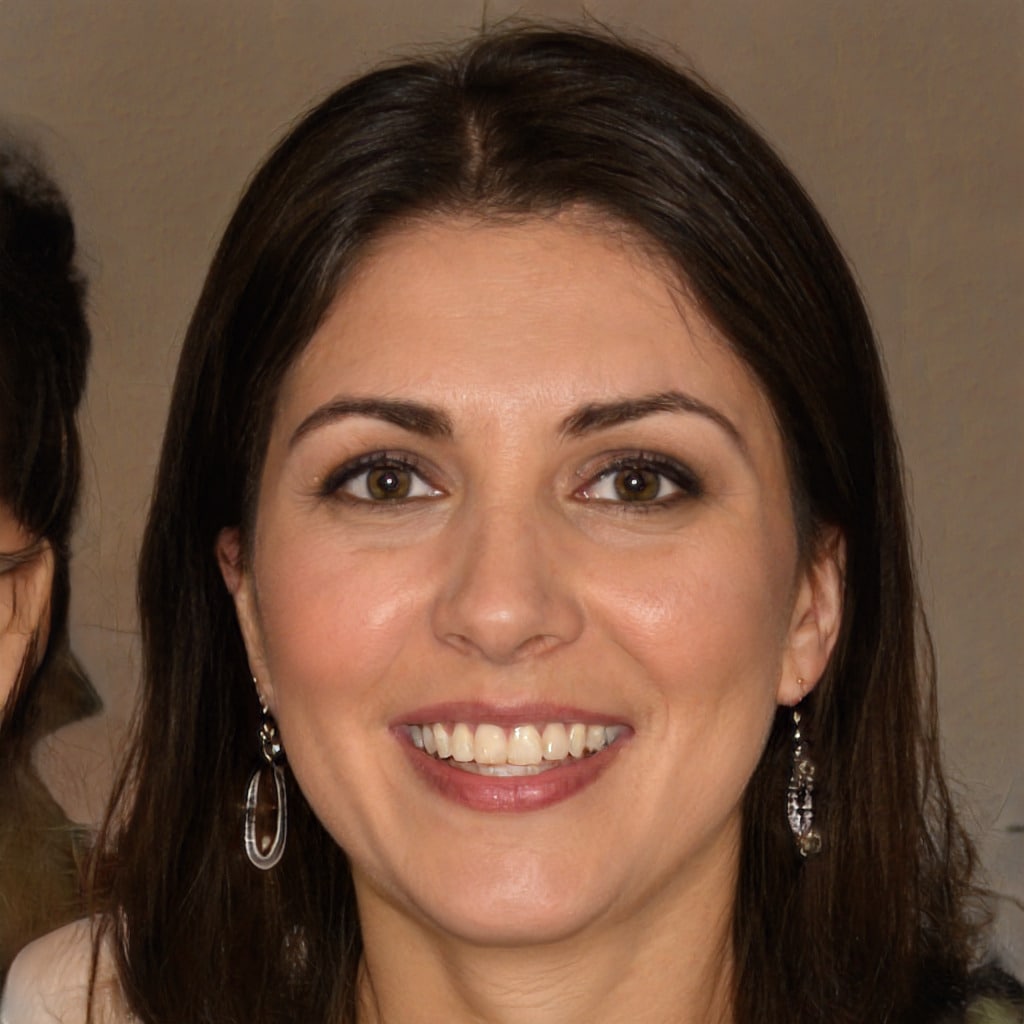 Hello, fellow wanderers! I'm Alyssia. Since 2008, my husband and I have called an RV our home, journeying through life one mile at a time. Our nomadic lifestyle has led us to over 70 countries, each with their unique tales that have shaped our own.
I share our stories and insights right here, hoping to inspire and guide you in your own adventures. Expect tips on RV living, our favorite camping spots, breathtaking hiking trails, and the joys and challenges of an ever-changing view from our window. Alongside, you'll also find practical advice on outdoorsy stuff, designed to equip you for any journey. Join us as we continue to explore the vast, beautiful world on wheels!