The Best TVs for RVs and Travel Trailers
Looking for the best RV TV set? Gone are the days when living on the road meant you had to put up with a poor signal and poor picture, but getting the right TV for your RV can be a tricky process.
Whether you're familiar with the specs needed for RV TVs or you're new to buying Televisions in general, finding one that suits this unique environment can be extremely challenging for most buyers. It can be hard to tell the difference between a RV TV vs a regular TV in a downsized version.
That said, RV televisions have their benefits and strengths that are important for any Recreational Vehicle owner to know, particularly with their structure and resolution due to their typically smaller size.
Getting a TV for your RV is different from buying a standard box for a room in your house. And of course everyone's RV interior is different, so you should take care and do some research as you look for what the best RV TV set is for you.
Below is our review of some of the best RV Televisions. We've looked at many different aspects on considering our options, so take a good look at each one before you choose any.
After the review, we've added a buyer's guide, where we offer more advice on things such as how to choose the right device for your RV, and considerations you should keep in mind when choosing one. 
We also compare RV TVs and regular models, and look into LED vs LCD televisions. There's also a how to install your TV guide and video further down, so you'll be a pro by the end of the guide.
If you prefer, you can jump straight to the RV TV Buyer's Guide by clicking the link...
Review of the Best TVs for RV
Once you have thought about the best kind of TV for your situation, take a look at our favorite models. Each one is the leading product in its own category.
Best Overall RV TV:
SuperSonic SC-2412
Specs
Screen: 24"
Mount: Wall mount included
Ports: HDMI input, USB, VGA, AC, and earphone
Extras: Built-in DVD player, remote control
Review
While not built specifically for RVs, the Supersonic SC-2412 flat-screen TV is a great option for those looking into a larger and more recent TV model. Each model is lightweight enough to hang on most walls, and the attached wall mount makes it easy to install.
It may not have many modern features of current smart TVs, such as BluRay players or built-in applications like Netflix, but most RV users will still be able to connect laptops and computers to provide these programs instead. The back isn't perfectly straight, meaning it may need an additional mount arm to be more secure, but for the most part, it's lightweight enough to stay stable while moving attached to most RV walls.
Bottom Line
The SuperSonic SC-2412 RV TV is excellent for users who want something a little higher quality than a standard RV television. Between its high-quality picture and a wide variety of inputs, as well as being lightweight, it'll be an ideal choice if you want something with higher resolution than a small portability-built screen.
Best Budget TV for RV:
 Supersonic SC-2211
TVs are often one of the priciest accessories in an RV. If you want a great product that won't break the bank, this HDTV model from SuperSonic is an excellent choice.

It utilizes liquid crystal technology for clear and vibrant picture quality complete with 1080 progress scan capability for smooth motion.

For an RV, the 22-inch version is the perfect middle ground. That said, if you prefer something a little smaller or bigger, they have seven other screen sizes ranging from 13 inches to 40 inches.

The RV TV includes ports for HDMI, USB, and AC/DC, so you can easily connect a smart remote to access more channels and apps like Netflix and HBO. The AC/DC compatibility is an important feature for RV use because it allows you to use it on the go without a problem. There's also a feature that allows for PC input, so the monitor can be connected to a computer.

Bottom Line

This television is perfect for RV use and easy on the wallet with high quality picture and smooth motion. The speakers are fairly small, just like the TV itself, but they're good enough for close-viewing in a cozy RV setting. It also has ports that allow you to connect different devices so you can access a wide variety of channels and apps on the go.
Best RV Flat Screen TV: 
Free Signal TV Transit 32" 12 Volt TV for RV - LED
Who says camping can't include a little bit of luxury? Take some time to enjoy a modern comfort and watch movie or show on a flat screen TV like one at home. It may not seem practical to bring along a flat screen in an RV, but this LED TV is specifically designed for RVs and campers. It can easily be mounted to a wall or balanced on a tabletop with the included stand.

This 12 volt TV for RV flat screen is lightweight and mobile while boasting HD picture quality and 1366 x 768 resolution. It's also energy efficient, using less than 49 watts.

It has a simple 12-volt DC-powered flat panel TV with three HMDI input ports so you can connect it to your computer to stream movies and shows. If you use a CHD 1260 Power Brick Adapter, you can convert it to AC as well. There is also a battery-operated remote so you can easily navigate through different channels.

Bottom Line

If you want the at-home theatre experience while you're on the move, this 12 volt flat screen TV for RV is the perfect solution. You don't have to sacrifice picture or sound quality just because you're traveling. It delivers in both areas and the manufacturer offers free technical support if you ever run into difficulties.
It isn't as versatile as some other options on our list, but sometimes it's best to keep things simple. With three HDMI ports, however, it's still possible to connect to a computer to stream content.
Best RV Smart TV:
LG Electronics 24-Inch Smart LED TV
In contrast to the Free Signal Flat Screen TV, this smart TV for RV from LG Electronics is for those who prefer to have all of the extra gadgets and features along for the ride on every trip.

This RV smart TV boasts built-in WiFi, so you can stream content from Netflix, YouTube, Hulu, and hundreds of other services. In addition, you can access movies and shows wirelessly through Bluetooth or screensharing Mirecast and WiDi connectivity. There are two HDMI ports as well, so you can connect a laptop for other viewing options.

The LG Electronics 24-Inch RV smart TV is lightweight and compact, weighing just five pounds with a 24-inch screen. The bright LED technology, wide viewing angle, and 1366 x 768p HD display make for realistic and vibrant picture quality.

You can choose between mounting brackets or a TV stand for setup. It's recommended to use the mounting brackets for an RV, however, as it makes the Television more secure. Mounting the TV is simple and only takes about 15 minutes.

Bottom Line

You don't have to leave your favorite Netflix shows or YouTube channels behind when you camp. This RV smart TV provides a wide range of viewing options with a simple and straightforward design that makes it easy to navigate. It's compact and a breeze to install, making it a perfect companion for RV traveling.
Like many other small RV's TV's, its sound quality is limited and there is no audio port where you can plug in headphones or speakers to enhance the audio. That said, the LED and HD display produces a vibrant and top-quality picture for an immersive experience.
Best RV 12-Volt TV:
AXESS TV1701-24 24-Inch 1080p LED HDTV
Looking for a RV 12-volt TV? Models like this one from AXESS are perfect for life on the road. This one has a 12v cord adapter that allows you to charge power from an RV or car. It has a 24-inch screen and is very thin, so it's easy to lift and mount.

It has a max resolution of 1920 x 10180, a contrast of 1000, an aspect ratio of 16:9, and display colors of 16.7M, which all translates to vibrant and crystal-clear picture quality. It also runs on AC power supply.

There is a built-in digital and analog tuner, so you never miss your favorite shows. This 12-volt TV for RV also boasts ports for HDMI and USB, so you can connect other devices to stream. There's a VGA PC input, an audio PC input, and a 3.5 mm headphone jack, so you can plug in other speakers and devices if you want to enhance the sound quality.

In addition, it has inputs for a cable/antenna jack (RF input), Component, and CVBS and audio LR. It can also support a coaxial output jack. All features are controlled with the full-function remote control that comes with the TV.

If you want a DVD player, the manufacturer also makes a RV 12-volt TV with an in-built DVD player.

Bottom Line

Mobile and versatile, this TV is easy to bring along on a long trip. The 12v adapter is convenient for travel since you don't need to wait until you're hooked up to electricity to use the Television.
Like many other smaller RV TVs, its sound quality could be stronger but luckily this model has multiple ports that support headphones and speakers, so you can easily increase the sound by connecting one of those devices. All in all, if you're looking for a 12-volt TV for your RV, you should consider this one.
Best Jensen RV TV:
Jensen JTV19DC
What Recent Buyers Report
According to users, this Jensen RV TV is a great unit that features a built-in tuner that is both easy to set up and use. The digital tuner works well even when the Recreational Vehichle is parked and offers a total of 28 channels. You can even use it as a PC computer. Another thing they like about this product is the clear picture quality. 
Why it Stands Out to Us
This Jensen RV television comes with a 12-volt wire that can be connected to a power source, such as a battery or a fuse panel. You can use it to watch and listen to air broadcasts while you're on the road. It also features an in-built tuner that's easy to set up and use. You can even use the Jensen Television as a second monitor for your laptop. If that's not enough, the Jensen RV TV can pick more than 30 channels.
Bottom Line
Jensen offers versatile TV's for RV's. You can fit the screen pretty much anywhere you like due to its compact design. The model is fitted with ten ports to provide you with a wide selection of media, and you get a digital tuner to find local channels. 
This TV is similar to an LED panel, as it offers a vibrant array of colors and even boasts up to 1080p HD quality video. The casing is robust and durable and will withstand powerful vibrations. Jensen is a popular choice for many RV TV owners and this one is a good option. 
Best TV for Mounting on a RV Wall
SuperSonic SC-1912
Specs
Screen: 19''
Mount: Wall Mount Included
Ports: HDMI input, USB, VGA, AC, and earphone
Extras: Built-in DVD player, remote control
Review
The SuperSonic SC-1912 RV flat-screen TV might seem fairly identical to the SC-2412, but the main difference is each one's size. This one is 4 inches smaller, making it more convenient for Recreational Vehicle users looking to mount a TV on their RV wall.
Its lighter weight also makes the unbalanced body less of an issue than with the SC-2412, making it a much better option for Recreational Vehicles owners with only a slightly lower amount of visual fidelity.
Bottom Line
While any thin SuperSonic brand TV will be a welcome inclusion to your RV, the SC-1912 is a much better option if your wall space is at a premium. This RV TV may have a slightly inferior display than larger models, but with a smaller size and, therefore, more options for installing, this TV is a good option for RV life.
Buyer's Guide
Now we look at RV TVs in general and offer more advice on things such as how to choose the right device for your RV. We also compare RV televisions and regular models, and look into LED vs LCD televisions. There's also a how to install your TV guide and video further down, so you'll be a pro by the end of the guide.
How to Choose a New TV for RV
Before going out to purchase your new RV television, it's important to consider what you will primarily be using it for and what kinds of models will fit best in your Motorhome or Travel trailer.
Entertainment Options
Do you prefer to use a streaming service like Netflix? Do you like to have access to local channels? Both even? If you do most of your viewing online, then a RV Smart TV with Fire Stick technology is probably the way to go. You can access all kinds of streaming services and apps, using voice control if you're into that.
If you prefer to watch local channels, then you will need to get an antenna for access. If you want DirecTV, you will need to get a special dome antenna for the outside of your RV.
There are also TV's for RV's that can offer a mix of both. Even if the Television is not compatible with Smart technology, most will at least have an HDMI port where you can plug your laptop in and stream that way.
TV Power
Many RV TV models are 12-volt, which means they can be plugged into a vehicle while it's driving. Some also use AC or DC power, but always make sure the type of power works with your RV power source.
Size & Mounting Options
Most RV TVs have screens that are about 20-24 inches diagonal, but of course there are smaller and larger options available as well. Some people need the scope and quality of a big screen, while others prefer a thin and unobtrusive model that can be mounted so it doesn't take up too much space. Both types work as long as you have a way to secure them. Many RV televisions come with wall mounting brackets, but you can also use a stand or straps.
What's the Best RV Television Size?
Many products can be exceptions to this, but most TV's for RV's are going to be quite small compared to regular living room options. The RV TV size will usually range between 16 and 20 inches, but there are tons of options at even smaller sizes if you don't need a particularly large model, or if you simply want to mount it on a smaller wall that's more convenient to watch from. 
That said, RV television sizes of up to 25 inches can also work quite well so long as you have a movable and tiltable wall-mount, as this will let TVs fit more easily on smaller walls and let you reposition them for better viewing experiences. Otherwise, a RV TV screen this large can often be uncomfortable to watch from many different angles, often due to either poor positioning or distracting light glare.
RV TVs vs Regular TVs
On the surface, an RV TV might seem quite normal to a regular TV. Both are typically flat screens with smaller frames, and both can typically be wall-mounted with just a little extra effort. However, there are two key differences between them you may want to consider, as both types are built with their intended watching environment in mind.
Sturdiness
The first thing that'll usually mark an RV television is that it's likely to be much more resistant to damage, shaking, and even temperature changes than a standard tele. Since your RV room temperature will fluctuate widely, the parts inside TV's for RV's will usually have better insulation and stronger frames to prevent the interior parts from becoming damaged over time. A regular TV won't usually need these features due to the stable and shake-free positioning. Since RV TVs are more often mounted on walls to provide better space conservation, this sturdiness is even more important.
Power Usage
The other primary difference between an RV TVs vs a regular TV is how much power they use. Your standard living room TVs can generally use more power to compensate for better picture quality and brighter colors. That said, you won't notice these features for a majority of shows or movies you'll be watching, and you likely won't think about the quality as much when you're outside of a home theater. A TV for RV life will often use less power at the cost of visual fidelity but hardly enough to make a noticeable difference.
LED vs LCD TV For RVs - Comparison Overview 
The difference between an LED and an LCD TV is mainly the screen backlight. Both sets pass light through a liquid crystal display, LCD panel to form a picture. An LCD set features a fluorescent backlight behind the LCD, similar to what is used in computer displays.
Meanwhile, in the LED TV sets, the fluorescent backlight is replaced with a Light Emitting Diode array. So, instead of the uniform backlighting behind all the pictures and letting the LCD determine each element's brightness, in an LED set individual pixels on the backlight can be either turned up or down. 
Hence, LED TVs offer a wider dynamic range, and they generally offer brighter whites and darker blacks compared to a conventional LCD display. And an added bonus is that LED backlights require comparatively less power.
As for the similarities, both the LED and LCD TV's for RV's are pretty durable.   
Cautious Considerations to Keep in Mind 
Before you invest in an RV television, you need to consider a few things. So please consider the following conditions before you make a purchase. 
Whatm is the best size TV for RV?
When buying a Television for RV, you need to consider the size of the screen. Remember the size of your Recreational Vehicle and where you will be placing your Television. Will you be mounting the TV on the wall, or will you be using a TV stand? 
Make sure to take all the required measurements before you decide to make a purchase. Ensure you have enough space. Remember a Recreational Vehicle is usually quite small, so you need to be sure of the RV TV size before making the purchase.  
Ports & Functionality
It's a good idea to get a RV TV that can boasts you a number of different ports. This allows you to use your RV television for different activities. An HDMI port enables you to plug in other media, whereas an SD card and USB port allows you to view stored photos and other media on the Television.
Some TVs for RV's can also be used as a computer monitor. This way, you can save space in your Recreational Vehicl. Many RV TVs offer an in-built CD/DVD player as well, so playing music collection or watching your movies should be no problem .
Power
Most of the time, TVs designed for RVs are 12-volt, but you can use the standard AC/DC power as well. Make sure to choose a TV set that is fully compatible with your power source. That said, if the power is limited or you are using a generator, it would be better to opt for a battery-operated television instead.
How to Install a TV in an RV
Most TV's for RV's come with mounting bracket sincluded. If not, you'll have to buy one separately or buy a stand. Many mounting kits come with 1-2 wall brackets, a removable articulating arm attached to a mounting plate, and the necessary screws and anchors to attach the other pieces to the wall.
Once you've found the perfect location for your RV TV, check the wall to make sure it is thick enough to support all of the pieces. Sometimes the nails may be too long and could go all the way through the wall since RV walls can be quite thin in places. If the walls are too thin, you can also attach it to something sturdier like a cupboard and adjust the articulating arm to install the TV in the right position in your RV.
Use a pencil to mark where you want the top and bottom sections of each mount to attach to the wall. Then drill the screws in to secure the mounts to the surface and then connect the mounting piece on the back of the RV TV.
For a more detailed tutorial on installing an RV television in a room without an outlet or through thin walls, watch the video below.
People Also Ask - RV TV FAQs
Still have questions? Scroll down to read the answers to our frequently asked questions on this subject.
Can You Use a Regular TV Mount in an RV?
In theory, any wall mount should be able to attach to an RV wall, but there are tons of risks to normal TV mounts that may prevent you from trying this yourself.
The biggest common problem is that regular TV mounts will often lack lockable arms, meaning you won't be able to keep them rigid while driving. RV television mounts with this feature help prevent your Television from bouncing and coming loose, as they're built to protect your TV instead of simply holding it on a stable wall. As a result, it's much safer to use a specially designed RV TV mount.
How do you Get TV Reception in an RV
Your reception is an important factor when considering an RV TV. Make sure the unit you are purchasing can pick up or receive over-the-air TV. This way, you will get hold of local stations and Free TV like NBC, ABC, and CBS if you have the proper equipment. 
However, if you wish for extensive coverage, then you have to buy a RV satellite TV instead. Satellite TV packages provide you with access to more channels, and they boast a much better reception compared to a standard antenna. They also support popular services such as the Dish Network and DirecTV. You could also opt for a domed antenna instead of receiving various signals for improved reception.
Can You Put a Regular TV in an RV?
Do not use a standard television in your RV, because you'll start experiencing issues very quickly. Regular televisions are not built to withstand bumps and vibrations that one experiences while on the open road. 
A regular TV will not only require a shock absorber, but it also needs a lot of power. Meanwhile, 12-volt RV TVs require less power. You can simply wire it onto a 12-volt battery, and you're good to go. Also, you'll save energy. 
An RVTV can bear bumps and vibrations and will remain mounted on the walls no matter what. They can also withstand high temperatures, and other problems as well, something a regular TV won't be able to do. 
Do I Need an RV 12-Volt TV For My Vehichle?
You need to check your RV's voltage before you make a purchase. You don't want to invest in a TV that requires too much power while running. That said, most TVss for RV's are made with this in mind and are 12 volts. This is ideal for RVs as most Recreational Vehicles have batteries that run off at 12 volts as well. 
Opting for a 12-volt TV for RV is both a logical and practical thing to do, and most importantly, it won't break your bank. 
How to Mount a TV in an RV?
Considering how limited space is in a Recreational Vehicle, it is better to get an RV TV that offers you different mounting options, so that you can find the perfect arrangement for your device. Usually, the best way to mount a TV in an RV is on the wall, as it will be out of the way and give you valuable shelving space for other things.
To get cable TV in an RV, you need to be able to connect to a cable hookup. Many RV parks and campgrounds will offer a hookup for RVs, but some charge for using it. If you want to access TV channels, a portable satellite or antenna will allow you to receive more shows on the go.  
Can You Watch TV in an RV While Driving?
If your RV has a built-in generator, you can connect and use a 12v RV TV or other electronic devices while the vehicle is in motion. But do have safety in mind and never place the TV where it can distract the driver!
Conclusion
Whatever RV TV you choose to go with, you should always make sure you put your own needs before any recommendations.
We gave you many tips, but your needs from a television vary based on who and when you'll be watching it. As a result, make sure you're extremely careful while researching and put your own needs before any suggestions you might receive.
Whether you choose a smart TV, plasma TV, or satellite for your motorhome TV, every RV owner is different, and you have to do what works for you.
Whichever RV TV you choose for your vehicle, it goes without saying that a TV is a necessity, the more you spend time in your RV. Happy viewing, anyway. 
Other Related Buyer Guides
Here are a few other related guides to set you in the right direction: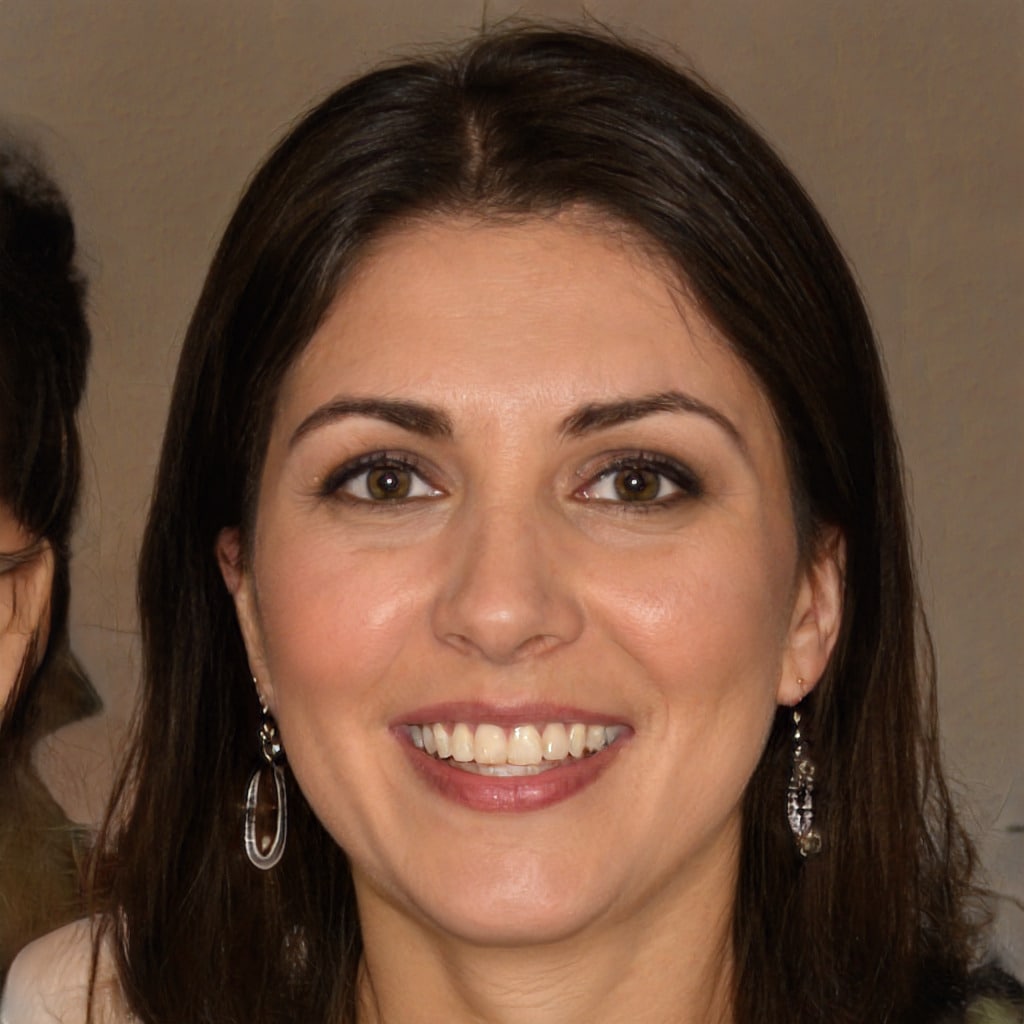 Hello, fellow wanderers! I'm Alyssia. Since 2008, my husband and I have called an RV our home, journeying through life one mile at a time. Our nomadic lifestyle has led us to over 70 countries, each with their unique tales that have shaped our own.
I share our stories and insights right here, hoping to inspire and guide you in your own adventures. Expect tips on RV living, our favorite camping spots, breathtaking hiking trails, and the joys and challenges of an ever-changing view from our window. Alongside, you'll also find practical advice on outdoorsy stuff, designed to equip you for any journey. Join us as we continue to explore the vast, beautiful world on wheels!