The Best Awning Cleaners
Looking for an RV awning cleaner? Cleaning is an unfortunate job that we all have to carry out, and of course your awning can and does have to withstand the harsh elements of nature.
Cleaning it and showing some regular TLC, will not only make your awning look more presentable, but it will also help prolong its life.
An awning is a drape attached to the outer walls of a building, or your RV in the case of any RV owner. Usually, it is a canvas of different woven or polyester materials spread tightly over a frame. The frame can be made up of lightweight aluminum, wood, steel, or iron. Add some columns for support, and you have a canopy: awning.
With exclusive outdoor usage, awnings are bound to get dirty. They require proper maintenance to keep them in their best condition. If you don't take care of your awning, it will take its revenge by being a huge burden on your pocket for installing its replacement.
The good news is there are many great awning cleaners on the market, but here lies the problem: which to get? We've reviewed some of the best products on the market and can reassure you we recommend all of them.
After the review we look at awning cleaners in greater detail and discuss the main features/ingredients that make the best products stand out from the rest. We've included a guide and video on How to Clean your Awning, and with an FAQ section to round off the guide, you should have all your bases covered.
If you prefer, you can skip straight to the RV Awning Buyer's Guide by clicking the link...
Review of the Best Awning Cleaners
Let's get straight into the review of some of the best awning cleaning products available in the market...
Best Overall Awning Cleaner:
Bugs N All – Best All-Purpose Interior and Exterior Cleaner
What Recent Buyers Report 

The people who have recently bought this product report that it is as good as it claims. This is one product that delivers everything it has advertised. It is tough on stains but does not damage paint or polish. It does all the hard work. You don't have to scrub when you are using this product. It has certainly managed to impress buyers with its effectiveness.

Why it Stands Out to Us

This is a multipurpose cleaner that easily gets rids of the toughest stains without scrubbing. It can be used on any surface without worry because of its non-corrosive ability. It specializes in removing bug debris without any effort. For these reasons, it stands out as the best overall product.

Who Will Use This Most

This awning cleaner is most useful for RV owners. It can be used by any vehicle owner. Because of its multi-usage and non-corrosive tendency, it can be used to clean both the interior and exterior of any vehicle. People who have baked bug debris on their vehicles will put it to great use too.

Bottom Line

This is one cleaning product that is as effective as it was advertised. Backed with a money-back guarantee, it is the best choice for an awning cleaner. Its non-abrasive and non-corrosive qualities, along with no-odor, make it the safest cleaner. These features certainly qualify it as the best awning cleaner.
 303 (30207CSR) Multi-Surface Cleaner Spray
What Recent Buyers Report

Recent buyers have reported it as an outstanding product. It is a versatile product that works great at removing the toughest stains. Its power grease cutting technology helps it rid of oils and grime without leaving any residue. It works great on any surface without damaging it.

Why it Stands Out to Us

Its versatility makes it stand out on our list of best awning cleaners. It is good to work on any surface, which means that it is suitable for cleaning any surface. You can surely use it to clean awnings made of any fabric material without risk of damage. Its tough action rids of any culprit that has been soiling the appearance of your awning.

Who Will Use This Most

Awning cleaners will most certainly benefit from using it. It works great on all synthetic and natural fabrics. It even works well with water-safe materials. So people who have either a fixed or retractable awning will put it to great use. Commercial setups that have canopy-style awnings will also find it a highly useful product.

Bottom Line

A multi-purpose cleaner that is tough on action and gentle in protection, this is definitely a great awning cleaning product. It saves you a lot of time and arm work by doing all the hard work itself. It's gentle on delicate fabrics, so you don't have to worry about it ruining your awning. We highly recommend this for your awning cleaning purposes.
Best Awning Cleaner for the Money:
B.E.S.T. 52032 32 Ounce Awning Cleaner
What Recent Buyers Report

Recent buyers have mixed reactions to this product. It is certainly great at cleaning the dirtiest of awnings. But some people have reported that it requires more than one application for it to do so. However, given its economical price, they don't mind it.

Why it Stands Out to Us

This awning cleaner is surely the best buy for its price. It is specially designed to assist in the awning cleaning process. It protects your awning from environmental effects and discoloration. Its non-abrasiveness makes it a high-quality product that comes at a pocket-friendly price. These features surely make it stand out against all competition.

Who Will Use This Most

It is specially created to clean awnings, so people who have awnings installed over their houses would use this the most. It is also directed to use for cleaning RVs, so people who own recreational vehicles will also find it of great use for maintaining their retractable awnings in the best condition.

Bottom Line

It is an easy-to-use product. Being in a spray bottle, it is easy to apply and can be washed off with a water hose. A concentrated formula specially designed to target awning spoilers, it is a great product you should get for cleaning your awning. It is very economical with a good quantity for the price it is charged for. All in all, it's one of the best awning cleaners that come with the benefit of low cost.
 Premium RV Awning Cleaner
What Recent Buyers Report

It has created a divide amongst recent buyers. People who had the dirtiest awnings reported it to have very little effect over tough stains. Of course, a chemical that works on months' worth of dirt will take multiple applications to show results. For mild stains and dirt, it works fine. But people who have camper awning report it as the best awning cleaner.
Why it Stands Out to Us
This awning cleaner is chlorine-free and nonabrasive formula protects your awning during cleaning. It is a biodegradable cleaner, so you cannot doubt its quality. It provides protection against UV radiation, keeping it safe from discoloration. It is good at cleaning and conditioning the awning both at the same time.

Who Will Use This Most

People who have camper awnings installed around their houses will put it to great use. It comes in a large quantity so people who have huge awnings or those who clean their awning regularly will take great advantage of this product. It is a gentle product that is suitable for any type of fabric, so people who have RVs can use it to clean not just the awning but the entire inside and outside of their RV.

Bottom Line

It is a great awning cleaner. Not only is it good at cleaning awning, but its gentle formula also makes it suitable to use for cleaning other surfaces as well. It is perfect for cleaning, conditioning, and protecting your awning against harsh weather. You don't have to worry much about maintaining it. To sum up, it is certainly the best awning cleaner for a camper awning.
Best Camco Awning Cleaner:
Camco 41024 Awning Cleaner
What Recent Buyers Report

Recent buyers are very impressed by the performance of this product. It cleans well and leaves behind a bit of shine. It is easy to apply, does not require much elbow grease, and is easy to wash off. It's very effective in removing roadside grime and dirt accumulated by driving around. It is a professional strength product that is used in small amounts per cleaning session and a highly satisfactory cleaner.

Why it Stands Out to Us

The awning cleaner stands out to us for being the best from leading brand Camco awning cleaner. Manufactured by a top-rated RV brand, Camco has formulated it to provide better protection against environmental elements. It effectively removes outdoor pollutants and restores the fresh appearance of any awning. If you are in the market for a Camco product, this is the best for awning cleaning.

Who Will Use This Most

It is certainly a great product for cleaning an awning. People who are fans of Camco will surely find it a useful product. It is designed to protect against sun and rain, so awning owners living in very rainy or sunny regions will put it great usage. Also, RV owners who travel a lot will find this to be the best cleaner for their RV.

Bottom Line

Camco is a top-rated RV brand. So being a Camco product, there is no doubt about its quality. It is specially designed to combat harsh weather conditions. Suitable to work with all types of fabric materials, it effectively cleans without harming the surface of fabrics. You might need to apply it more than once and work it through scrubbing for very deep-seated stains. Otherwise, it works fine on its own on milder stains. All in all, it's a great product from a great producer.
Best Mold Cleaner:
Wet & Forget Outdoor Cleaner
What Recent Buyers Report

This awning cleaning product has managed to turn heads with its cleanliness. Recent buyers report it to have an excellent effect against molds and moss. It delivers long-lasting results with effects lasting for years to come. It basically inhibits the growth of moss and stops it from coming back.

Why it Stands Out to Us

It stands out as the best cleaner to fight against molds. We all know mold is not easy to remove. This product manages to do just that. And you don't even have to rinse it off. Just spray some cleaning solution on the moldy surface and wait for it to start working. You will notice a huge difference in the before and after application of this product. You should consider getting it if you have some moldy problems.

Who Will Use This Most

Molds and moss require wet, shady places to grow. Being best in mold elimination, this product will greatly facilitate people living in wetter regions. It is a versatile product, so people can use it on a variety of surfaces other than awnings. It also works great for people looking to cut down the cost of getting professional cleaners to de-mold their homes.

Bottom Line

This is one of the easiest awning cleaners to use. It has a leave-on option that does all your hard work for you. Free of bleach, acids, and phosphates, this is one of the safest products. It can target stain on its own without requiring water to rinse off.
Best Vinyl Awning Cleaner:
Star Brite Mold & Mildew Stain Remover + Cleaner
What Recent Buyers Report

People who recently bought it report it as an effective product against most stains. They say that it starts working as soon as applied. It effectively rids of all sorts of stains. Recent buyers reported that it smells strongly of bleach, and you need to put on protective gloves when using it. Once that's taken care of, it's easy and effective.

Why it Stands Out to Us

This awning cleaner stands out as the best cleaner for vinyl awnings. It is an effective product that starts removing the toughest of stains as soon as it is applied. The product alone is enough to clean any deep-seated stain. You don't have to scrub much. Just a gentle wiping is enough to take it off. If you have a vinyl awning, you should definitely consider this product as your reliable awning cleaner.

Who Will Use This Most

Vinyl is one of the most delicate fabrics. It needs tender loving care (TLC) to keep it in its top condition. People who have installed vinyl awnings will most certainly find this product of great use. Its buffered formula does not damage the threads or stitching. So people looking to clean their upholstery or similar surfaces will benefit from using it.

Bottom Line

This is one of the best products to clean your awning, especially if you have one composed of vinyl fabric. It is very easy to apply and doesn't require a very thorough rinsing. However, because of bleach content, it is toxic, so always remember to wear protective gloves before using it.
Best Vinyl Cleaner:
CarGuys Super Cleaner
What Recent Buyers Report

Recent buyers are mostly satisfied with this product. It can effectively remove even year-old stains. It works on all sorts of materials, from plastic to leather. Especially on leather, it even removes the tiny crack-like marks. It is very gentle and perfect for vinyl surfaces. It smells good and is easy to use, bringing back the new-like appearance of any surface it is applied to.

Why it Stands Out to Us

This is the best cleaner for vinyl surfaces. It is an all-rounder product that can easily replace almost all other cleaners on your shelf. It truly cleans without leaving glossy marks behind. It is suitable for cleaning all interior and exterior surfaces. Being free of harmful chemicals, it stands out as the best vinyl cleaner.

Who Will Use This Most

People who are looking for an all-rounder product will certainly find great uses for it. It is especially effective for cleaning vinyl surfaces. So people who are fond of vinyl installation will find the benefits of using this product. It is an economical option, so people with low budgets will also find it a useful, pocket-friendly cleaning product.

Bottom Line

CarGuys Super Cleaner is designed after paying careful consideration to the requirements of RV owners. It is a great multipurpose cleaner that cleans not only the awning but also the exterior body and interior upholstery. Simple and easy to use; it is certainly one of the best vinyl cleaning products.
Buyer's Guide
now for the buyer's guide. here we take a closer look at RV awning cleaners and pick out all the main information you need before buying some. We've also included a step-by-step guide and video on How to Clean your Awning,so you should be good to go by the end.
Are All Awning Cleaners The Same?
The one thing you must know about cleaning an awning is that not all cleaners are made the same. Awning cleaners are specially designed to deal with the elements that soil the awning fabric. There is a diverse range of cleaning products available in the market.
From expensive to cheap, multi-purpose to awning directed, professional strength or normal residential usage, some are even directed for use with specific awning materials. The huge variety of products is very confusing as it is, and to top it all, all of them claim to provide excellent awning cleaning service. Using the method of trial and error to determine one that works for you is a huge risk because if you don't know what works for your awning, you can seriously damage it. Some points of difference between different awning cleaners are listed below. 
Spray Bottle/Container
Perhaps the most distinguishing feature is the packaging in which the product is manufactured. Some awning cleaners come in a spray bottle. Some are packed in containers. Container packaged products may or may not have a spray bottle enclosed with them.
Single/Multiple Usages
Some cleaners are good for multiple surface cleaning. Some are directed only to use on a specific surface. Similarly, there are different awning cleaners for different awning fabrics. 
Refunds
Every company boasts of its product's cleaning capability. Some of them follow through with their claims and offer a refund policy to back their products while others don't. 
UV Protection
UV rays are a culprit that has the potential of spoiling your awning. Some cleaners have the ability to protect your awning from UV radiation damage. Others don't have this feature. 
Biodegradable
One significant point of difference lies in the product's biodegradability. Some products are environment-friendly and go-green in this aspect. 
Pricing
Pricing is also a major cause of the difference between cleaners. Some awning earners are quite pocket-friendly. Some are over the top expensive. 
How to Choose a Great Awning Cleaner
Cleaning an awning is a daunting task. Most people tend to prolong it as much as possible. And once you decide to get the task done, you will need a great awning cleaner by your side. But how to find that great partner who will help you restore your awning back to its spotless condition? We will help you find the answer to that question. Here are a number of tips that will help you choose a great awning cleaner for yourself.
Fabric
The first thing you should consider is the fabric with which your awning is made. Different cleaners are designed for cleaning different fabrics. Knowing which material your awning is made of will help you choose a suitable cleaner for it. 
Chemical Make-up 
We all know that mold, mildew, dust, stuck dead insects, and other debris are the main offenders that ruin an awning. You should look for a cleaner that targets all of these issues. If such an option is not available, you can choose a combination of products for a proper cleaning ritual.
Spray or No Spray
Getting a spray-on cleaner will be a good option too. You will need to coat the entire awning with the product, so a sprayable product will work better.
Money-Back Guarantee
The best cleaners usually come with a money-back guarantee. We recommend getting one of those. In the case of the product not being as effective as it is advertised, you will have the option of getting your money back. 
Biodegradable
It is also advised to get a biodegradable cleaning product. It is a sign that the cleaner has passed numerous quality testing to ensure its effectiveness. 
What I Need to Know Before Buying Awning Cleaner?
Awning cleaning is a fun activity, especially when done on a hot summer day. You can hire the services of some professional cleaners to do it, or you can do it yourself. If you are a do-it-yourself kind of person, there are some things you should keep in mind before buying an awning cleaning product. These include:
Awning Fabric
The first and foremost concern you should have before buying any awning cleaner is the kind of fabric your awning is made of. It can be synthetic like vinyl or acrylic, or a natural one like cotton or linen. Each kind of material requires a compatible cleaner for its cleaning. You need to know the material of the awning before you invest in an awning cleaner; otherwise, you run the risk of damaging it. 
All-Rounder Product
When you don't know what kind your awning fabric is, an all-rounder product is your best bet. There are a number of products available in the market that are suitable for all fabrics and promise to fulfill all the requirements of an awning cleaning procedure. However, you need to know about the quality of the product before you buy it. 
Warranty
Always remember, good products always have warranties to back them up. Even in the world of cleaning products, this holds true. When buying an awning cleaning, look at the kind of warranty its manufacturer is offering. A scammer or low-quality manufacturer is not likely to offer refunds in case of a failing product. 
Standout Features
Each awning is unique. They require different levels of maintenance. You should know the requirements of your awning before you go out to buy an awning cleaner for it. For example, some products come with a feature of UV protection. Others repel dirt or provide waterproofing. When you know what you need, you are more likely to get it. 
Budget
You should know your budget before buying your awning cleaner. They are available in many pricing options. From very cheap, to way too expensive. You should get a product that suits your budget. 
How to Clean an Awning
Awnings require proper maintenance for long showy life. This includes regular cleaning. There are professionals available who specialize in awning cleaning. But it is such a fun chore that we recommend you to DIY. All you need is a cleaner, scrubbing brush, ladder, sprayer/spray bottle, and water hose. Also, washed awnings need sunlight to dry. So be sure to choose a warm sunny day to clean your awning. Here is a step by step account of the easiest method to clean an awning.
Roll out your awning to its full extent. 


Scrub off loose dirt and other debris. 


Using a water hose, thoroughly rinse it with water. 


Allow extra water to dry.


Prepare a cleaning solution by mixing 2 parts of your cleaner with 8 or 10 parts water.


Use a spray bottle or sprayer to evenly spread this cleaning solution all over the underside of your awning. You can step on the ladder to reach the higher parts. 


Now roll it back up and let it sit for about an hour for the cleaner to soak through and work its magic.


After an hour, reopen it and scrub the dirtiest part with the scrubbing brush. One with a long stick will come handy for this job.


Once you have completed scrubbing, rinse the cleaning solution off using a water hose.


Leave your freshly cleaned awning to dry under sunlight. 
For a better understanding of the method given above, refer the video link given below 
Conclusion
So these are the best awning cleaners to help you find a suitable one for yourself. Awnings add to the beauty of any site. They provide shade and prevent the space from heating up. With their exclusive outdoor functioning, they are bound to get dirty. A dirty awning is surely an eyesore. To prevent it from becoming so, you should take proper care of it. Regular cleaning is the highest TLC you can give it. Doing so requires a trustworthy awning cleaner, one that not only works for your awning but also gets the job done effectively and easily. Add a cost-effective feature to the mix, and you have the recipe for the best awning cleaner.
People Also Ask
Now you know everything about the best awning cleaners. With such a treasure of knowledge also comes confusion. A few questions may have arisen and would be circulating your mind to search for their answers. We have rounded up some frequently asked questions and answered them for your ease. 
How Do I Keep My RV Awning From Molding?
Let's face it; keeping mold off an RV awning is very difficult as awnings are exposed to the harsh outdoors. You can do so by cleaning it from time to time. A simple water ride can do wonders. But always be careful to let it dry completely before rolling it up; otherwise, it is at risk of molding. 
How Do You Clean a Moldy Awning?
If your awning has developed mold in it, you should clean it with a diluted awning bleach solution before going ahead with your usual cleaning ritual. Mold is hard to get off, so might need to scrub more. Remember to use a soft bristle brush for scrubbing the mold as a hard one might damage your awning. 
How Do You Clean a Metal Awning?
Metal awnings are usually made from aluminum. They are also prone to getting dirty. However, cleaning them does not require much effort. In most cases, a simple water hose rinse or a power wash might do. For more stubborn dirt, apply a diluted solution of a mold cleaner. Scrub with soft brush or cloth. Rinse and let it dry.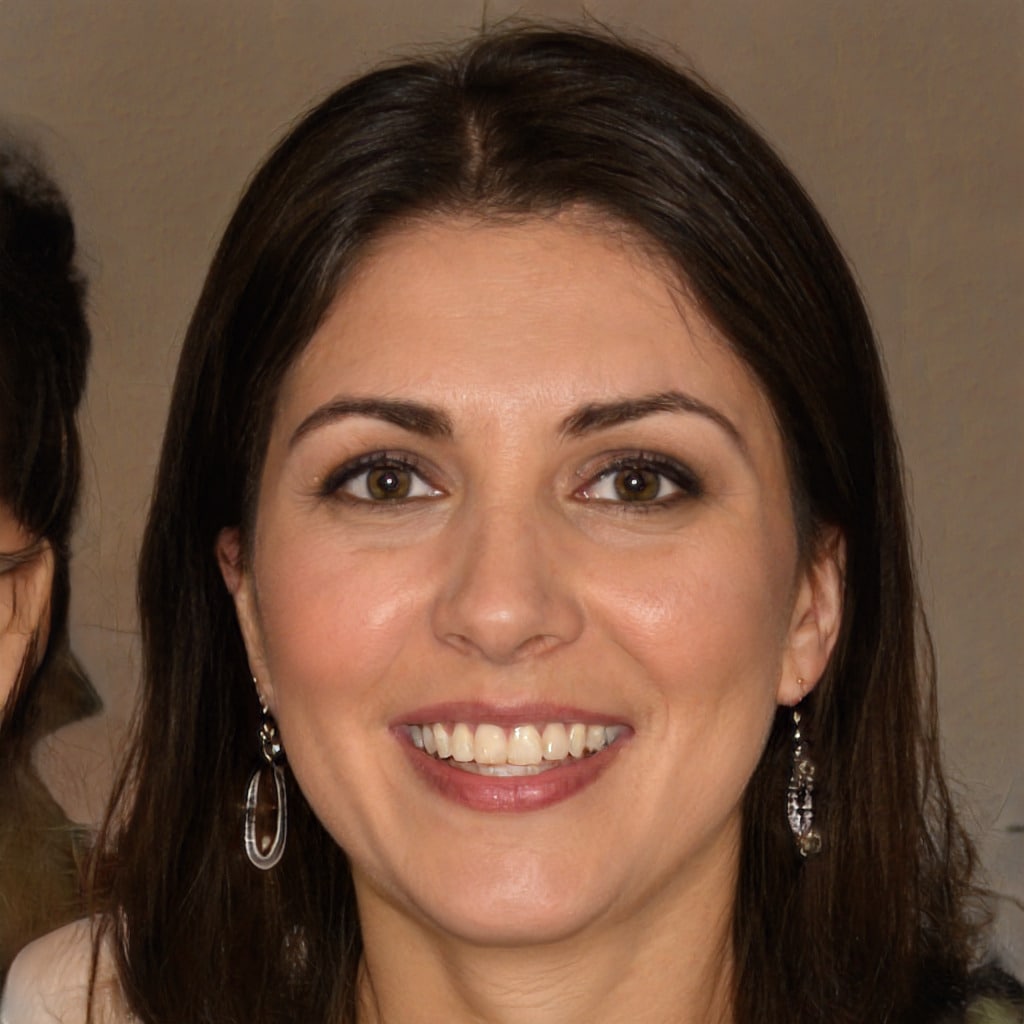 Hello, fellow wanderers! I'm Alyssia. Since 2008, my husband and I have called an RV our home, journeying through life one mile at a time. Our nomadic lifestyle has led us to over 70 countries, each with their unique tales that have shaped our own.
I share our stories and insights right here, hoping to inspire and guide you in your own adventures. Expect tips on RV living, our favorite camping spots, breathtaking hiking trails, and the joys and challenges of an ever-changing view from our window. Alongside, you'll also find practical advice on outdoorsy stuff, designed to equip you for any journey. Join us as we continue to explore the vast, beautiful world on wheels!