The Best RV Awnings
RV awnings provide shade and protection from the elements while you're out on your camping adventures. They come in a variety of sizes and styles, so it can be difficult to know which one is right for you.
They're are a great way to relax outside in any weather — rain, snow, or hot sunshine, and make your exterior social setting complete. But not all RV awnings are made equally, and knowing which to get can be a stressful task.
In this blog post, we will discuss the different types of RV awnings available and recommend the best awning for your RV!
Included is a review of the best products on the markets. We offer different styles and price ranges, so we're sure there'll be something to suit everyone.
After the review, we've added a buyer's guide where we explain what to look for in a good quality awning. We look at the different types of awnings you can get for an RV, and then the materials used that makes better ones stand out from the rest.
There are also a few of guides on how to replace, open and close your awnings, so you'll be well equipped with the knowledge you need. However, if you still have any unanswered questions lingering, we finish the blog post with an FAQ section covering everything RV awnings.
If you like, you can jump straight to the RV Awnings Buyer's Guide by clicking the link...
Review of the Best RV Awnings
This ZipBlocker RV awning sunshade provides shade for when the sun is too high or too low for your standard model to provide cover. The sun can be blinding, but with this accessory you'll be able to enjoy any time of the day. You simply attach the top half into the awning and the lower portion uses a zipper.
The open weave fabric will cut out 85% of the sun's light to keep your family cool and happy. You'll have a fairly simple set up as it only comes in two pieces. When you're finished, you won't need to take it down, just fold it back up into the RV for next time. With your purchase, you'll get a storage bag, spikes, and some zip ties, everything you need to get started.
Bottom Line
This is more of an added accessory to your current set up. However, it offers many benefits like added comfort from blocking out the blinding sun. Other benefits include the fact that it's easy to use and doesn't require you to uninstall it, just fold it up with the current model.
Your purchase also comes with everything that you need for installation and storage. The only downside to this is that it won't protect you from the sun's glare on the sides, meaning you'll need to move your RV around slightly.
This is another excellent awning sunshade. This option slopes down diagonally, which makes it feel as though you've added an extra room to your RV. It attaches to pretty much any awning and will give you perfect setting outside so you can enjoy the summer without fear of getting frazzled.

The material used is a 100% woven polyester with a durable vinyl finish that protects from the elements and adds strength, and if looked after you should get plenty of use out of this.

You get all of the same benefits and features of a normal model, and with 80% of the sun blocked by the shade, you get an extra comfortable chill or play area for the kids. It's a full kit and you get stakes, spiral stakes and bungy balls to keep the shade nice and secure in different weather environments.
Bottom Line
This sunshade will effectively provide shade from 86% of the sun's rays. It's compatible with most other brands' RV awnings, and simply hooks on so no worrying about the installation process. You'll also have a helpful storage bag to use that will always come in handy.
This is a great addition to any RV awning and will give you plenty of extra space to chill out in while you're out camping. It's made of durable breathable mesh that effectively cuts out 86% of the sun's harsh rays. Impressive!

The comfortable feeling of this is undeniable as it offers a spacious yet cozy shaded area on hot days. It's also compatible with most awnings and just clips on, so setting up will be no problem.

It comes with 4 sets of plastic stakes and bungy balls for extra secureness, and will withstand any strong winds. This will also prevent you entire awning from shaking and potentially getting damaged during any storm.
Bottom Line
This sunshade will effectively provide shade from 86% of the sun's rays. It's compatible with most other brands' RV awnings, and simply hooks on so no worrying about the installation process. You'll also have a helpful storage bag to use that will always come in handy.
This 10.5-foot RV awning has a width of 126 inches, which creates a decent space for you and your family to relax during hot summer days. The solid black material will help block out any sunlight without risking your gorgeous view.
The awning permanently attaches to slide room and automatically retracts/extends with slide-out. It extends up to 50", which is 8" more than competitive brands. It's also super easy to install and will be done in no time.
It comes complete with mounting hardware and awning rail. And if you're replacing a previous awning, the hardware hole pattern is universal, so it will match most other brands, so you won't need to patch holes.
Bottom Line
This is designed to protect you from some of the environment's harshest problems such as dust and small bugs. The large space offers plenty of ground to relax but still has a cozy feeling because of the perimeter around you. The pure black material blocks the sunlight so much and is a blessing in the height of summer.
This electric RV awning is the future and certainly one of the best on the market, if you can afford it. The smart unit will protect from the standard rain and bright sun, and is an easy installation and can be retracted with the push of a button.
Other features include angle adjustment so you can adjust to suit the time of day, ensuring you get optimum shade throughout the day. There's also an automatic rain dump, so if your awning collects too much rain water the rain dump feature will release the water and return the awning to its previous position.
The premium vinyl material itself is durable and will survive the freezing temperatures that usually cause damage with lesser materials. Everything you need will be included in your purchase.
Bottom Line
This electric awning offers an extremely convenient way to enjoy the sun. The cutting-edge features are really helpful, particularly the auto rain dump feature and the adjustable canopy height to accommodate for the time of day. The only downside to this product is the price. 
This RV awning tent provides your family with an extra room to work or play inside. As well as being an extra room, it also boasts roll up blinds so you can let light in naturally. Basically it's an extension to your trailer, and is ideal for bigger groups.
The way it works is by connecting to your current awning, and it adds an eight-foot extension to your setup. The whole setup process is simple, and there are no poles, no rafters and no permanent fasteners to attach to your coach so the setup is quick and easy.
It comes in different sizes ranging from 12 ft to 21 ft, with awning rail to ground measurements of 86" – 138", so it will fit nearly all traditional and 12 volt patio awnings with an 8 ft extension. It also has a rain dump which will release any gathered rain, so you don't have to deal with all the messy stuff.
Bottom Line
This full tent awning is an amazing benefit for anyone with a young family that wants to create more space in their RV. The room expands your RV's living space while also giving you complete privacy underneath your awning. 
If you're tying down your extension or sun blocker, you'll want it to be secured to something that you can trust. This tie down kit will ensure your RV awning is secured and won't be going anywhere when the wind picks up.
IT'S made from polypropylene, which will ensure the material doesn't rot, become moldy, or retain water, which ultimately weakens the material. These heavy-duty tie downs can withstand up to 1,500 lbs. of force, you'll also receive screw-in auger anchors with rings which will bury themselves deep into the ground so they can't be ripped out.
Bottom Line
This tie down kit is perfect in times of storms. The heavy-duty tie downs and screw-in anchors bury a few inches into the ground, so you know your awning is secure. It's made of durable, long lasting material, and for a short outlay, it's really worth considering getting some.
If you're wanting to cool down your RV, it might be a good idea to get some RV window awnings. The Carefree IE0557A00 SL Premium window awnings are made to last and will keep your interior cool, so you won't have to keep the air conditioner on all the time during high summer.
The double-stitched and double hemmed with indestructible TENARA thread will ensure your awnings last a long, long time. It's UV and fade-resistant and is unaffected by saltwater, and pretty much everything nature can throw at it.
Bottom Line
Boasting a modern, clean look, this unit compliments your RV and helps keep it cooler. It comes with everything needed for an easy installation, and you'll save money on your air con as your interior will be cooler.
Buyer's Guide
Now let's take a more general look at RV awnings. First we'll look at the different types of awnings you can get for an RV, and then the materials used that makes better ones stand out from the rest.
Not everyone thinks they should get an awning, so we offer our expertise on when an RV awning might come in handy. We also look at the components of an awning, and offer a few guides on how to replace your old one, how to open and awning and how to close one. There's also an FAQ section, so you'll be an RV awning pro by the end of the article.
Types of RV Awnings 
Just like every market, there will be products that belong to different variations, and some variations will have features or qualities that are unique to them. The following section will discuss these different types in more detail.
Retractable
These can be easily set up and easily stored away without any hassle. They come with metal frames that can be simply folded up when not in use. They're either electric or standard versions with the electric ones being as simple as pushing a button, the manual is extended using a crank.
Shelter
This type of RV Awning is designed to shield you from all the elements with the help of a fiberglass or plastic frame. They act pretty much as an RV equivalent of a conservatory. However, the downside with these is that they're a lot more work to assemble and the whole process can be time-consuming. They're great awnings, but probably best if you plan on staying in one place for a few weeks or more.
Screen Room
A screen room is more or less an extra room, quite similar to a shelter style. However, they're mainly made from fabric, similar to a tent. They're great at keeping bugs out as they're made from mesh to offer plenty of ventilation.
How to Choose a New RV Awning
Choosing your next awning for your RV is important and the task shouldn't be taken lightly as you can easily mess it up. In the following section, we'll guide you in choosing the right model by highlighting the best features to look for and qualities to keep an eye out for before buying.
Material
It's important that you find one that's made of a durable material, that will survive all environmental pressures like rain, wind, snow, and sun. For people who travel throughout spring and summer, a breathable acrylic style would be best. If you're traveling through the winter, a more heavy-duty vinyl would work best against the elements.
Easy Installation
A huge aspect that people often overlook is installation and set up. Depending on the type of RV awning you go for, you could be there for a few minutes or much longer in some cases. Choose something that's comfortable and practical.
Does It Match?
Who wants an RV awning that doesn't match their RV color scheme? No thanks. OK, it's not as important for some people, but I think it's best to get something that matches the exterior of your RV or just get a plain color that won't clash.
When Would an RV Awning Come in Handy?
Keeps Your RV Cool
A high-quality awning protects you and your RV from harmful ultraviolet rays. It prevents sun rays from entering your RV, thus ensuring a cooler interior during hot summer days and preventing furniture and carpets from fading.
Adds a Virtually Bug-Free Outdoor Room
An RV awning can protect you from rain if you're sitting outside. It also offers protection and shade from weather and wind, among other things. With the right accessories, RVers can use the awning to create an extra sleeping or living room with doors, fly screens, lighting, windows, and curtains.
Enhances and Complements the Look of the RV
The right awning can add architectural style and aesthetic appeal to your RV. Since it helps block sunlight and cools down the interior, the awning controls and lowers the electricity consumption of the RV.   
What Are The Components of an RV Awning?
An RV awning consists of several different components. Each of these parts is highly flexible and allows users to install the awning on their RV. The main components of an RV awning include:
Square Bar
A torsion bar or steel square bar absorbs the stress enforced by the wind. The bar is mainly used to attach installation brackets and to secure the awning to your RV.
Roller Tube
Usually made of durable and heavy steel, the roller tube provides proper tension on the awning's fabric. High-grade tubes are rust protected on both the inside and outside.
Arms
The arms are the core of every RV awning. High-quality models are usually made with inner springs, weather-resistant cables, and thick-gauge aluminum profiles. They're also designed with stainless steel bolts and self-lubricating, high-resistant bearings.
Front Bar Connectors
Front bar connectors join the front rail of the awning to its arms. This connector is highly flexible, thus enabling it to move in windy conditions and absorb wind load. This prevents the wind from moving throughout the awning and protects it from structural damage.  
Fabric
The fabric is the most crucial component of an awning and is available in a wide range of materials. Lightweight polyester usually dries quickly after rain, enabling RVers to handle it quickly and easily. Acrylic is a costlier option, but it boasts a rigid construction and will last several years.
Common RV Awning Issues
An RV awning helps cool the interior of the RV, thus reducing the stress on your RV's HVAC system. To help you tackle any problems that may arise, here are the solutions to some of the most common RV awning issues:
How to Adjust Spring Tension on an RV Awning
After heavy use, an RV awning may look a bit saggy or limp. This is a common problem that can be solved by readjusting the spring tension. You can readjust spring tension by following these steps:
Remove the screws to free the support arm.


Tighten the tension knob positioned on the tension arm to ensure it stays in place.


Place the arms in a straight and upright position. Make sure there's some ground clearance as well.


Rotate the arm positioned at the front of the awning in a counterclockwise manner.


Repeat the above step with the support arm positioned at the rear, but rotate it in a clockwise manner.


Unscrew the tension knob, place the support arm in the tension arm, and secure it by tightening the screws.
How to Remove Stains From an RV Awning
In order to remove stains, you'll need to use a high-grade cleaner to wash the awning. Make sure you completely remove the cleaning solution and then air-dry the awning properly. Once it is thoroughly dried, you can apply a surface protectant to ensure the awning stays clean for a longer time.
How to Tighten the Spring on an RV Awning
Once the support arm has been inserted in the tension arm, you'll need to make one complete counter-clockwise rotation of the front support arm. Make sure you don't over-tighten the spring, and then make one clockwise rotation of the support arm positioned at the rear.
How to Repair an RV Awning
Before you repair the awning, make sure you assess and measure the tear. If it's less than three feet in length, you can easily repair it with clear awning tape. However, if it's longer than that, it's advisable to purchase a fabric that's of similar consistency and color as your RV's awning and use it to patch the tear.
How to Prevent Mildew On an RV Awning
In order to prevent mildew, you shouldn't store the awning when it's wet. Let the fabric sit in the sun and make sure it's dried completely before you start rolling it up.
How Do I Fix My RV Awning?
Although the specific steps of repairing your RV's awning varies according to the awning's condition and the type of damage, you can fix your awning by following this process:
Inspect the awning and determine the type of repairs needed.


Remove the awning, laying and stretching it completely on the ground for easier repair.


Fix tears and small holes using clear repair tape.


Fix larger holes using an awning patch kit.


Reattach the awning after completing all repairs.
Aspects to Consider Before Buying
There are certain considerations that you need to keep in mind before buying. The following section will discuss these considerations in more detail.
Types
The various types will be able to offer different benefits. However, many times they also hold the same value in terms of downsides. You need to make sure that you are ready for the long installation and set up times that some awnings require.
Weather
The weather can make a huge impact on the effectiveness of your setup, if you're traveling somewhere during the winter months or the weather just isn't great, you need to be prepared for it and understand if your layout can handle it.
Travel-Friendly
Another consideration to make is how often you'll be traveling, there would be no point in buying a shelter if you'll be constantly on the road. These types are made for people that will be settled for a week at a time or longer. If you're staying in a campsite for a day or two, you should go for a retractable model.
Replacing Your RV Awning
Whether you're replacing your current one either due to damage or because of how old and dirty it has gotten, it can be done in three easy steps. To do so, you need:
Cotter pin
Screwdriver
Wrench
Needle nose vice grip
New awning
1. Find the Right Fit
It is imperative to get the model and make of the awning for your RV. Of course, the appearance is important, but if it doesn't fit, it will just be a waste of money.
2. Release
Roll down the awning by one foot and keep it locked in place by putting a cotter pin into the holes on each of the end caps. Now, keep rotating the inner shift until all the holes line up. Next, bend the ends of the pins to lock it in place.
Next, using the needle-nose vice grip, reach through the arm of the awning and use it to clamp onto the assembly attachment plate. Have a friend complete the same process on the other side. Doing so disconnects the arm.
Now, disconnect the lag bolts that hold the rafters up to your vehicle. You'll need a wrench for this. After this, take out the screws holding the fabric to the rail with a screwdriver. If you see some additional rivets, then you'll have to drill them.
You'll now be able to raise it and take the fabric, tube, and arms away from the RV. With the help of a friend, unwind the fabric as you continue to go.
Now, remove the cotter pins and unwind the springs present on each side. Make sure to remember the number of turns you make to relieve the tension. During reinstallation, you'll have to set it to the exact point.
On the tube, mark the placement of the cam handle before removing the torsion assembly. Now the tube is completely released, you can raise it out of its place and unroll the fabric.
3. Install the New Fabric
Carefully put the new fabric onto the tube. After you center the fabric, make sure to tuck the cords of the fabric into the tubing ends.
Reconnect the torsion assembly, making sure to align it with the marks you previously made. Now make sure to rivet it into its place.
Now, to each end of the torsion assembly, return the tension using vice grips to hold on to the springs as you wind it to the number of turns you noted earlier. After that, insert the cotter pin. Repeat these steps on the other side too. Finally, screw the arms into place to reconnect them.
For reconnecting the rail, feed the cord into it. Now reattach the arms to your RV and reassemble the bolts. You can now take the vice grips off of the assembling plate and then test it out to make sure it is easy to move.
If all of these steps sounded confusing, here's a video that practically shows all the steps being followed.
People Also Ask - RV Awnings FAQs
People often have more questions regarding these, which we have tried our best to address here. Following you'll find the answers to questions people mostly have before they are fully sure of their investment.
With so many different types of fabrics available, choosing the right RV awning can be a very confusing and time-consuming task. To ensure you make the right choice and to clear away any confusion you might have, here are some of the most frequently asked questions:
What is an Awning?
An awning, also known as an overhang, is a secondary covering that is attached to the RV's exterior. It is mostly made of polyester yarn, vinyl, or cotton. Its primary purpose is to provide shade from various weather conditions.
How Much Does an RV Awning Cost?
The cost of an awning depends on quality and type. The price can range anywhere from $200 to $4000. The more complex an RV awning is, the costlier it will be.
How Much Wind Can an RV Awning Withstand?
An RV awning can withstand winds lower than 20-25 MPH. Even if the awning is a bit sturdier, the fabric may rip, and the awning might get dislodged from the RV if it is exposed to stronger winds or severe weather.  
How to Measure RV Awning Fabric
The size of an RV awning is measured from one arm's centerline to the other arm's centerline. The size of the fabric will be around 10" less.
How to Open an RV Awning
Opening one involves the following steps:
Squeeze the release mechanisms found on the side of the arm to unfasten the lock.


Loosen the rafter knobs and set down the ratchet mechanism so that it is in the roll down position to release it.


Grip the pull-down strap loop and the pull rod to extend it. Now slide the arms upwards and snap them in their place.


Now secure it by drawing the tube while simultaneously moving it downward to create tension.


Tighten the knob on the tension arm, repeating the same on the other too.


Now, for extending it fully, hold the lift handle and remove the catch pin. Now just move it upward and pull it until it reaches its full height. Finally, secure the catch pin.
How to Close an Awning
Closing it involves these simple steps:
Lower the arms using the pull-down strap.


Loosen the rafter knobs present on the back of the arms. Do the same thing for the rafter catches.


Set the rafters at a rest position. Simultaneously, prevent it from rolling up by itself.


Now, set the ratchet mechanism to the roll-up mode. This can be done by the switch present near the top.


Next, connect the hook and the pull strap to wind it up. Once done, remove the hook.


Keep the handle releases locked and secure the travel locks too.


Lastly, make sure the rafter knobs are secured so that it doesn't open up automatically.
How to Clean an RV Awning
To get rid of the mildew, as well as the stains, you have to do the following:
Use a high-quality cleaner for washing it. Ensure that the cleaner you choose is suitable for outdoor vinyl and fabrics.


Once it is cleaned thoroughly, use a surface protectant on it. For fabric models, it is best to use commercial grade fabric guards. Meanwhile, for vinyl ones, high-quality surface protectants are adequate. Note that your spray should be soil-resistant, long-lasting, and stain and water repellent.


Reapply the protectant spray periodically to not only help it stay cleaner for longer but also to dry out much faster.
How to Replace RV Awning Fabric
Replacing the fabric involves taking down the awning and then installing it again after putting the new fabric in place. All these steps have been outlined above, and the video above will also help to clear out any confusion.
How to Install an RV Awning Rail
The first thing to do is take measurements since this will make your task easy. Next, make sure to use the bolts and screws that come with the awning. Now, place the railing in accordance with the measurements you made previously and attach the screws. Note that you shouldn't use a power drill to tighten the screws as you'll just over-torque them, reducing the structural integrity of the railing.
RV Awnings - Keep Cool and Carry On
There are a lot of RV awnings on the market, and it can be tough to decide which one is right for you. Whether you want an awning, sunshade, window awning, or an awning tent for your RV, it will add extra dimensions to your rig.
RV awnings are an important part of any RV, so make sure to choose one that will best suit your needs! We hope this blog post has helped you narrow down your search. Happy camping!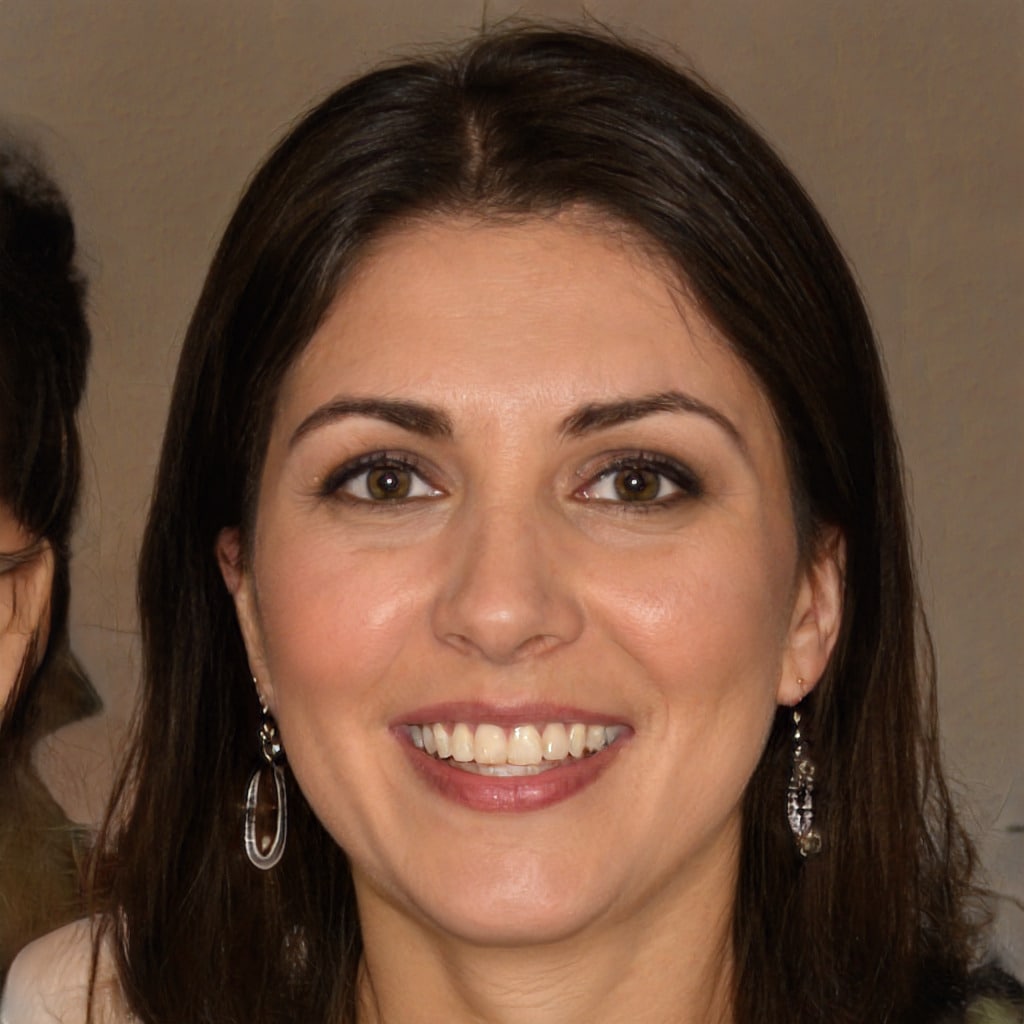 Hello, fellow wanderers! I'm Alyssia. Since 2008, my husband and I have called an RV our home, journeying through life one mile at a time. Our nomadic lifestyle has led us to over 70 countries, each with their unique tales that have shaped our own.
I share our stories and insights right here, hoping to inspire and guide you in your own adventures. Expect tips on RV living, our favorite camping spots, breathtaking hiking trails, and the joys and challenges of an ever-changing view from our window. Alongside, you'll also find practical advice on outdoorsy stuff, designed to equip you for any journey. Join us as we continue to explore the vast, beautiful world on wheels!