The Best RV Brands
What are the best RV brands? Of course they're not all created equally, as each brand targets specific markets, but if you love to travel and are considering buying an RV you want to make sure you get it from a reputable company,
RVs are extremely popular and for all the right reasons too. They offer all the luxury and comfort of your home on your travels. And, when properly maintained and operated, they can last for more than 15 years, proving to be a good investment.
But what are the best RV brands? Well, as already stated, certain brands outdo the other in different types of RVs. Some will be more known for making the best 5th wheels, whereas others will have made their name for the motorhomes, large travel trailers, or teardrop trailers and even small pop up campers.
Fear not, as we look at at and offer you what we believe to be the best RV brands out there. That's not to say if anyone isn't mentioned, they're not worthy of a place, because choosing the best is subjective. Anyway, read on for some great RV brands...
Can You Really Find a Quality RV That's Affordable? 
The question of whether a product that is good can also be affordable is an age-old question, and not many people know the answer to it. When it comes to a quality RV, it is not very likely that you will find a good quality RV at a cheaper rate. However, that in no way means that the most expensive product will also be the best one.
Mostly, when it comes to RVs, many manufacturers trick you into buying from them only on the guarantee that the RV has a one-year warranty. This means that once the year is gone, the manufacturer cannot be held responsible for any issue. Since they can escape accountability easily, they don't do much to make a quality product.
Although the above-mentioned case is a norm, that doesn't mean that you can't find an affordable RV. Our list has been decided after much scrutiny, and hence we have tried our best to include affordable options for you to pick from. These not only bring you some of the best features but also ensure that your time is well spent.
Why Did These Brands Make Our List?
People who buy RVs usually spend a lot, and they obviously want a good return for their money. Most RVs in the market come with a low warranty and should not be bought. Here are some of the top features that you should look out for while buying the best RV.
Quality of Materials
The construction of the RV will obviously decide everything else. If the manufacturer hasn't used the best of the products here, chances are he hasn't put much effort into the making of the interior either. A good RV from a well-known brand will always come with higher durability, strength, and reliability. Many companies use cheaper products and have poked walls, open cabinets, and unequal interior inside. So always ensure you are getting the RV from a reliable company.
Equality Between All Appliances
This might seem a weird feature to consider, but it will play a huge part in adding to your comfort. In an RV, you will have furnaces, water heaters, stoves, ACs, and a lot of other appliances that complement each other. A good RV will have all these appliances, preferably from the same company, and will spend a couple of extra dollars to bring them all at the same surface level. This will not make things more accessible but will also add to the beauty of the RV.
Customer Support
If you buy your RV from a reliable company, the chances are that you won't need the customer support system very often. But life is unpredictable, and things happen; hence it is essential that your RV should come with a manufacturer customer support system. When you face any issue with your RV, you will want customer support to listen to you instantly and get your issues fixed as soon as possible.
Review of the Best RV Brands
There are so many companies that offer less than supreme RVs, but you need to be careful and not fall into their trap. Here are the best RV brands for you to choose from. We have broken each section down and only included any brand once...
Best Class A RV Brand:
Newmar Corporation
Why This Company is the Best
Newmar Corporation is known as the best class A RV brands. All the RVs from the brand come with a comfortable exterior and interior, but more on that later.
The best thing about their RV models is that they feel more like home. This is owing to their unique body shape and large size. These RVs are built on a much larger chassis as compared to other models. This might include a bus or even a truck design, and sometimes these RVs are made with a custom design as selected by the customers.
Some of these RVs are more than 45 feet and can easily accommodate more than 10 people. Although they are large in size and consume a lot of petrol, this is a small disadvantage when compared to the higher comfort that the RV provides.
Moreover, Newmar Corporation has done everything they can to create a home-like environment inside the RV. The models come with separate master bedrooms and a plethora of sofas and dining sets that can easily turn to beds at night. Moreover, the kitchens are large and can be used with comfort.
But if you thought that was all, you are wrong. They come with an exclusive steel superstructure that is specifically designed to add durability and strength to your chassis. Not just this, the structure also comes with higher stability and thus allows you to enjoy a quieter and smoother ride throughout your journey.
So if you are willing to spend a couple of extra bucks on a completely luxurious RV that makes you feel at home on the road, then the one by Newmar corporations are definitely the ones for you.
Best Class B RV Brand: 
Coach House
Why This Company is the Best
Higher stability and greater comfort come together to form the agenda of the Coach House RV brands. They are considered to be one of the most reliable brands in the market. Here is what makes them so great.
These B class chassis tend to be the most fuel effective and thus save on your cost and energy. They come with a comfortably sized kitchen, bathroom, and living rooms and are able to accommodate 3-4 people easily. Although more people can fit too, the presence of too many individuals might make you feel cramped, so this is a perfect RV for smaller families who are looking for comfort and affordability.
The comparatively smaller size of the RV also allows them to be parked wherever you please. This means that even if the camping sites are really small and cramped, you won't have a hard time parking your van there and enjoying beautiful sites.
Moreover, Coach House has done all it can to bring you a comfortable RV. The superstructure of the model, coupled with its one-piece and hand-laid fiberglass construction adds to its stability. The feature is also complemented by the presence of the carbon filter that adds additional durability to the model.
Not just this, the special patented body also helps reduce any water leaks that you might face otherwise. Since it is a smaller RV, it is easier to clean, operate, and maintain. Moreover, special emphasis is placed on quality. Each of these coaches is handcrafted and designed to perfection by a team of extremely skilled craftsmen.
So if you are looking to go on an adventure with your best friend or your loved one, then this RV is perfect for you. It will provide you with all the basic necessities that you need on your trip.
Best Class C RV Brand:
Lazy Daze
Why This Company is the Best
Lazy Daze comes with a superior line of RVs that are perfect for vacationing, both intercity and intracity. Each model comes with some unique elements that add to the company's appeal. Let's look at why this company is considered the best for Class C RV brands.
These RVs fall between A and B and are just of the perfect size. They come with all the advantages associated with a larger RV whilst also retaining the pros of having better fuel economy and easy maneuverability. Each coach under the company's name comes with UV protection for better protection and safety.
Greater insulation is one of the best features of these RV models. Each coach comes with smooth insulating thermal pane windows. They are also deeply tinted for added privacy. Moreover, the sidewalls, floor, and roof too come with insulation. Not just this, the skylights and roof vents also utilize double insulation via the dome shape structures.
Each of these coaches also helps keep the inside as cozy and comfortable as possible; therefore, they come well equipped with heat pumps and ACs. The addition of the thermostat also adds to the appeal as it lets you set the temperature to your desired degrees.
And that's not all; the coaches also come with dry camping options. This means that it allows large water capacities that allow you to retain and contain around 50 gallons of water. It also comes with free heavy-duty maintenance options. The batteries too charge faster, thus adding to the appeal.
To top all this off, all the sofas, beds and dinette settings are well equipped with memory foam so you can enjoy your adventures with ease.
Best Fifth Wheel Brand: 
New Horizons RV
Why This Company is the Best
New Horizon RVs have successfully garnered huge praise from most consumers. It ensures comfort, durability, and strength, but there is so much more to the story. Let's look at the reasons for the company's appeal.
Fifth wheel RVs by this company is one of the most spacious and thus most desired for full time or part-time travel. These RVs come with full-sized appliances that you can use whenever you want. These also include a dryer and washer for added convenience. The sofas, living room, and the room spaces all have ample spaces.
Moreover, the company places high importance on maneuverability. Fifth wheel RVs can easily hitch to your RV, thus making it easier to tow the vehicle. It also comes with higher safety options due to its hitch point. The vehicle also provides a very good swaying during driving. Not just this, it also provides you with a much better turning radius, thus making the RV extremely easy to handle.
But the thing for which the RVs are most popular is its unmatched customization options. The company allows you a custom-built chassis, but the magic doesn't end here. The wood cabinetry, as well as the full-body paint, can be customized entirely. Moreover, you can have the company design your RV with your unique floral option. These plans can range from 32 feet to 48 feet, thus allowing for more than 6 rooms.
So if you have a dream RV in mind, head over to the company store and order yours now.
Best Travel Trailer Brand: 
Outdoors RV Manufacturing
Why This Company is the Best
Outdoors RV Manufacturing aims to make your travel experience the most exciting and comfortable. The RVs come with all the amenities of modern-day life, so even on the road, you feel at home.
The best thing about these travel trailers is that they come with high diversity. This means that unlike the class A or B category, they do not come in fixed sizes and shapes. Rather, they can come in a number of ranges from small and lightweight to large and heavyweight. 
These travel trailers come with small floor plans that increase the maneuverability and drivability. The higher options also mean that you can have a range of towable options, but the advantages of investing in this company don't stop here.
Travel trailers are one of the most affordable options in the market. They also come with some of the most stylish and elegant designs ever. The color contrasts used in the making are also unique and thus add a distinct look to your trailer. The windows are glossed by a silver lining. This, coupled with the frameless and sleek design of the window further, adds to its appeal.
Thus, if you want to turn heads while you travel on your RV, then this is definitely the right travel trailer for you. Travel in style at all times with this best travel trailer.
Best Tear Drop Trailer Brand: 
nüCamp RV
Why This Company is the Best
The company has appealed to recent buyers on the basis of its strong dedication to quality and delicacy. They are also known for producing the best teardrop trailers out there. The word might seem new to you, but wait till you hear all about it. You will surely fall in love with the brand.
These teardrop vehicles can easily fit in any garage, thus freeing you from finding a suitable space for it. This feature also makes them quite accessible, so whenever you need them, they are ready. Moreover, the small size of these trailers also saves on additional storage space, thus adding to your convenience.
There are teardrop trailers available that are as light as 1k pounds only, amazing, right? Their small size makes them towable by most vehicles. You can have this teardrop fit any car and hence travel lightly wherever you want. Less cost is another additional factor that adds to the company's appeal. These teardrop trailers come in a range of prices, depending upon their size and manufacturing material. But even the largest and the most expensive ones are affordable.
Expandability is another amazing feature that comes along these teardrops. Owning a teardrop trailer means you can maximize the space and make it bigger. Moreover, you can add big awnings, tents, and shade rooms to it easily in order to accommodate more and more people. You can even attach a tent with it and have kids and children sleep under it.
So if you are looking to enjoy all the benefits of an RV vehicle without having to spend so enormously on it, then a teardrop trailer is the perfect option for you and your family.
Best Toy Hauler Brand:
Northwood Manufacturing
Why This Company is the Best
Toy haulers are one of the most luxurious vehicles to have in your possession. And it is even more fantastic if you buy your toy hauler from the best brand in the market. Northwood Manufacturing has completely revolutionized the market with the inclusion of their amazing toy haulers. Here is what makes them stand out.
These toy haulers are extremely spacious and hence can accommodate a large number of people. They come with ample storage space for you to keep your entire required equipment in. Not just that, they ensure that all the amenities that you require for safe and luxurious travel can be fit inside the vehicle.
The manufacturers have gone through considerable effort to make the travel comfortable and easy. The dining place comes equipped with the most luxurious tables and chairs. They are all foldable and flexible, thus allowing more space. The office space is another additional feature of these trailers. You can use this space for other purposes too, like studying or reading a magazine.
In this modern age, one cannot live without connectivity and internet, and the company understands that therefore it has come with a dedicated space for your laptops and TVs. You can get satellite internet and watch movies in comfort. Aiding to your convenience is the larger windows that give a beautiful look of the outside and help you keep updated with your travels.
So if you care about traveling in style, then go get a toy hauler from this famous company right now.
Best RV Brand for Full Time Living:
Keystone Montana
Why This Company is the Best
While buying an RV, you don't simply need more space, you need good use of that space, and that is exactly what Keystone Montana offers to all its customers. It's a dream company that focuses on luxury and convenience. Here is why so many prefer investing in full-time living RV from this brand.
The RVs by Key Montana are extremely spacious, thus allowing for more people to live in them. They also come with ample room for storing important equipment. The washroom, dining room, and kitchen come equipped with all the appliances you need.
Everyone prefers a unique structure of their home, and the criteria aren't much different when it comes to RVs. Since these are used for full-time living, it is only natural that the company offers greater customization of the whole thing. The floor plans can be adjusted and can be made according to your needs and demands. 
The company has also placed special importance on ease and accessibility. These trailers are made with highly durable material that comes with additional strength. Moreover, the weight of these trailers, although higher, is better distributed throughout hence making it more towable. 
So if you to explore the country whilst also enjoying all the luxuries of modern-day homes, then an RV by Key Montana is definitely for you.
Advantages of Investing in a Quality RV
Having an RV is an amazing idea, but why do so many people dream of having their own RV? Here are all the amazing advantages of investing in a quality RV from our list above.
Higher Affordability
People often find RVs extremely expensive, and when compared to a normal car, they most definitely are. However, when compared to other products with similar features, the products on our list are relatively cheaper. Buying a new RV will allow you to go on vacation and save on the living costs as well as extra transportation costs. Moreover, it helps you save on meals as you can cook inside the RV.
Homelike Comfort
Many people hate traveling because they aren't satisfied with the facilities provides at the hotels or buses they travel in. Hence for everyone who wants a home-like comfort on their entire long or short travels, an RV is the best option. It is well equipped with all the comforts of your home like the kitchen, bedroom, and bathrooms. Moreover, it allows you to keep yourself clean and safe at all times.
Explore Newer Areas
More often than not, people are not able to explore new and distant places simply because they are not very well developed and hence don't offer housing or staying options. An RV will allow you to enter and stay at all these unexplored areas easily. You can interact with wildlife or people of unique cultures. This will not only allow you to enjoy but will also help enhance you and your kid's horizons.
Stay Active
In today's world, where air transport is getting more expensive every day, many people are living a very lazy life. Having an RV keeps you active and allows you to stay on the road and on the go for longer hours than usual. This is not only good for your physical health but also your mental health.
People Also Ask 
RVs are the new cool thing, and more and more people are opting to buy them. They come with some amazing features, and we have talked about everything that you need to know in the article above. Here are some of the most asked questions answered for you to check in a glance.
How Long Does an RV Last?
Investing in an RV is a wise choice, especially if you are buying from a good company. A quality RV will last around 10 years. However, when RVs are properly maintained and cared for, they can last for much longer and can even retain all their features for 15-20 years.
Is it Cheaper to Rent an RV or Stay in a Hotel?
That is a trick question to answer because the answer solely depends on the number of days you intend to stay at the hotel and the place where the hotel is located. Most tourist destinations have extremely high rents, thus making it really expensive for people to stay there. However, living in an RV would allow you to stay at your favorite destination for as long as you please.
Is an RV a Good Investment?
An RV is an excellent investment, especially for people who travel a lot. It's virtually buying a home outside of the home. When you travel, you will have to pay for so many things like a hotel stay, meals, and security fees. Having an RV frees you from all that worry and allows you to enjoy all the amenities of your home wherever you go.
The Best RV Brands
So there you have it, our opinion on some of the best RV brands. Sure enough there are some excellent brands that didn't quite make it, but we wanted to offer as many as possible, while taking into account quality and value for money.
Having an RV with you at all times is a dream come true for many. RVs come with so many amazing features, and as there are so many products in the market, make sure you invest wisely.
Any RV with ample space, higher quality, and maneuverability would be perfect for an adventurous ride outdoors. And although there is no out-and-out best RV brand, there are many not-so-good brands, so be careful.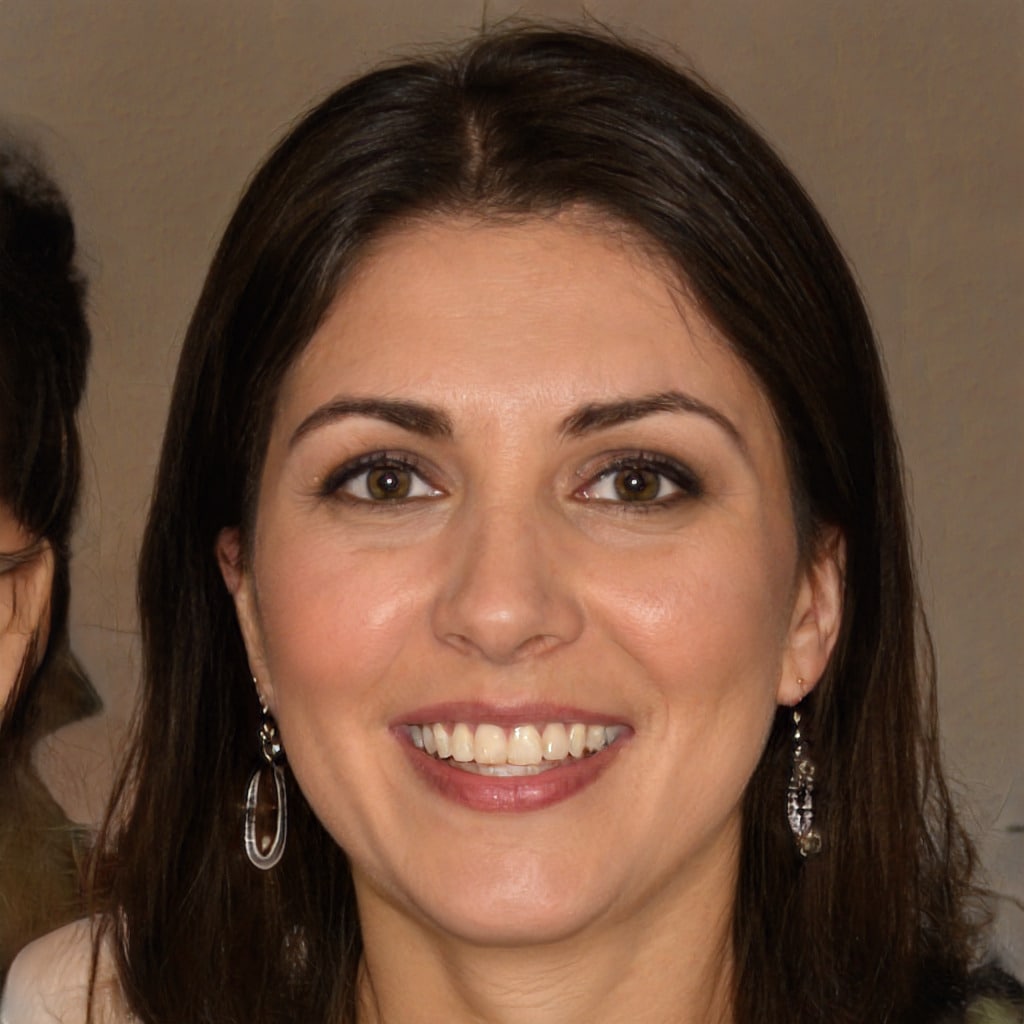 Hello, fellow wanderers! I'm Alyssia. Since 2008, my husband and I have called an RV our home, journeying through life one mile at a time. Our nomadic lifestyle has led us to over 70 countries, each with their unique tales that have shaped our own.
I share our stories and insights right here, hoping to inspire and guide you in your own adventures. Expect tips on RV living, our favorite camping spots, breathtaking hiking trails, and the joys and challenges of an ever-changing view from our window. Alongside, you'll also find practical advice on outdoorsy stuff, designed to equip you for any journey. Join us as we continue to explore the vast, beautiful world on wheels!