Best Pop Up Campers
Are you fond of camping outside but are sick of setting up a new tent every single time? Do you also regret not having the resources to buy a new RV? Fret no more, because the perfect alternative to both these options is available in the form of a pop-up camper.
The name itself is not the only interesting thing about this product. It is easy to set up, move around, and pack up. Pop Up campers, aka fold down trailers or pop up truck campers, are a great first option for inexperienced RV owners due to their small size, easy towing, and cheap price.
They're also great for anyone who really wants to get away from it all, as many of the large trailers are limited to how remote you can get. No such problems with a pop up camper, as they'll get pretty much anywhere your truck can.
If you're on the look out for a pop up camper, we offer you our views below in the review. Each one boasts all the features you need for a short trip into the wilderness.
What is a Pop Up Camper?
Contrary to what people think, a pop-up camper does not actually pop up once you reach your desired site. These are campers that come with a winch or switch that needs to be lifted. Once you apply a slight force, the hydraulic lift of the camper will rise, and the hard roof will emerge. This will cover the whole metal poles and will take the shape of a mini RV van or something to the effect.
Once the camper has been set up, you will have to pull out the beds inside with your hands. The windows of the camper are made with vinyl or canvas and will let you enjoy a more open environment as compared to an RV, but more on that later.
Perks of Getting a New Pop Up Camper 
Getting comfort, convenience, and ease on the road is a dream of many, and people who travel very often are always looking for ways to make their experience better. One way to do that is to invest in a quality pop up truck camper. Here are all the perks of getting one.
On the Go at All Times
Having a pop-up camper would not restrict you from your home even when you want to go out on the road and enjoy. It's better than having a car because a camper would allow you to take all your belongings with you and stay at a particular location for as long as you want. You can also explore new territories that you wouldn't have otherwise.
Accommodates Larger Families
A car can let many people sit, but that's all they will be able to do. On the other hand, having a pop-up camper on your trips will enable all your family members to ensure modern amenities on the road. Good campers can accommodate large families comfortably. They often come with the option of large beds for you and your family. Most of them come with double recliners for added comfort on the road.
Cost-Efficient
Many people think that the initial cost of a pop-up camper is not worth it. But it's because they haven't had the pleasure of traveling in one. Having a pop-up camper would significantly reduce the cost of traveling in the long run. Most of these products will come fully equipped with stove options, thus saving on meals. Moreover, they let you and your family stay inside, thus saving on renting hotel costs too.
What to Look for When Buying a Pop up Camper
There are literally so many companies out there who will try their best to sell you a cheap product. We certainly don't want you falling for that trap. Here are some of the features you need to look out for when buying your next pop up camper.
Higher Durability and Strength
This is probably the most important factor to consider before you invest in a quality product. Having higher durability and strength would not only make your camper more reliable but will also make it last longer. Campers with aluminum bodies tend to have this feature, and hence you should prefer them over other campers.
Modern Amenities
This is essential for anyone, regardless of how frequent they travel in their camper. The presence of these modern facilities and amenities ensure that you feel comfortable and secure even on the road. A good product would be one with ample space for sitting, cooking, and storing stuff. It would be better if you choose a product with a mini-refrigerator and entertainment system.
More Storage
Storage is always a premium while you're away camping. A good pop up camper will come with ample cabinets to keep all your important stuff. Another thing to look out for would be the location of these cabinets. Make sure they are on the upper side of the camper and are not occupying too much space.
Price
Contrary to what you might believe, getting the most expensive pop-up camper isn't always the best option. This is because most expensive models are made for continuous use. If you are a non-frequent traveler, you should invest in a relatively cheaper product that offers you greater storage and bathroom facility.
Review of the Best Pop Up Campers
Finding a good pop up camper, that too at a relatively low price is a tedious task, but don't worry, we are here to help. Here are some of the best pop up campers in the market listed down for you.
Best Overall Pop Up Camper:
SylvanSport GO
Why it Stands Out to Us 
The pop up camper is considered the best overall and justifiably so too. It ensures fuel efficiency and its lightweight and compact design makes it easy to manage. Recent buyers also like this product for going the extra mile to give them the best experience possible.
The pop-up camper is made with heavy-duty aluminum that adds strength and durability to the product. This comes in handy when you have to take the camper at a rough location.Moreover, the added strength also ensures that you don't feel a bumpy ride even when the surface of the road isn't flat.
Who Would Use This Most 
The product offers higher fuel efficiency, thus making it perfect for people who travel a lot. The initial cost is worth paying as the higher durability and strength of the camper makes it a great investment. The material is also corrosion-free and can withstand extreme pressures. This means that for sports enthusiasts or risk-takers who like to explore new areas, this camper would prove to be the perfect fit.
As well as this, it is lightweight, and the company has gone to tremendous lengths to include a torsion axle suspension technology in it. This ensures that you don't get a bouncy ride. Moreover, it enables you to have greater control over your camper.
Best Coleman Pop Up Camper:
2019 Coleman Clipper Cp108st
Why it Stands Out to Us 
The model stands out to us mainly because of its ease of use, but there are other reasons too. The pop-up camper has the ability to pop up in only 30 seconds, thus saving both your time and your energy. Moreover, it comes in all shapes and sizes, thus making it a versatile model for anyone. But the benefits don't end here.
The camper comes with ample storage options, thus allowing you to keep your important equipment inside. You can even raise the roof of the camper with the special dual-drive wench that is inserted inside the camper.
Who Would Use This Most 
The pop up camper is a heaven for people looking to feel like home outside your home. There are ample amenities inside, such as the kitchen area that comes with 2 sets of burner ranges. This means that you can cook food for your whole family wherever you want.
This not only saves on cost but also enables you to get home-like food on the go. Moreover, there is a 12V of water demand pump for added convenience. There is also a shower inside that you can use for baths and water usage on your trips. The greater customization option also allows you to make adjustments to the plan.
Best Jayco Pop Up Camper:
2019 JAY SPORT
Why it Stands Out to Us 
The pop up camper has many commendable features, but the thing that makes it outshine, among other products, is its amazing tent quality. The fame of this unit is completely corrosion-resistant, which means that even if you use it for decades, the material will not experience any sort of withering or tearing.
Not only that, the construction material is water repellant meaning that it can be used in rainy weathers without any issue. To top all this off, the tent is also scratch-resistant and comes with a fabulous finishing, thus adding durability and strength to the material.
Who Would Use This Most
The camper is a dream-come-true for people who crave entertainment on the road. The interior of the camper comes well equipped with all the modern requirements that you could wish for. There is an interior hook up for an LCD TV that can be inserted and made use of.
To aid your experience is ample space for a single unit recliner. You can sit on it comfortably and watch your favorite movies. Not just this, the camper also has room for an auxiliary 12V jack entertainment system. The presence of the storage cabinet lets you keep essential equipment like speakers, remote controls safely inside.
Best StarCraft Pop Up Camper:
2010 Starcraft 1224
Why it Stands Out to Us 
The product stands out to us because of its unmatched quality in the industry. The company has done all it can and beyond to bring one of the best products in the market to you. The camper comes with a star crafted folding with a single sliding door.
It is also available in a large rear queen size, thus further adding to its appeal. The presence of storage cabinets and other amenities add to the comfort of the user and provide them with ample space to carry all their essentials. Moreover, the company has been in the RV business for the last 50 years, and their experience just keeps making them better and better each year.
Who Would Use This Most 
The pop up camper is perfect for people who want all the amenities of their home on their trips. The camper comes with a comfortable shower that lets you take baths on the road. Moreover, it includes ample storage space, and the presence of many storage cabinets lets you store important items in secure locations.
And that's not all: There are also 3 different stoves in the camper that allows you to cook on the road. This not only saves on the additional food costs but also lets you enjoy good food on the road. Lastly, the presence of a refrigerator further adds to your comfort.
Best Viking Pop Up Camper:
Viking Epic Series Folding Pop-Up Camper RVs
Why it Stands Out to Us 
The exterior walled mount and the grill enables you to get meals instantly and easily, but that's not the only reason the product stands out to us. The camper comes with a lot of fans, and the breezy powder roof and vents keep you fresh and ventilated at all times. Moreover, the jacks on this camper come in scissor style and are padded.
The walls, too, don't lack behind and add to the convenience. They are made with special fiberglass and are completely laminated. This not only adds to your privacy but also makes the product one of the most desired ones in the market.
Who Would Use This Most 
If you are looking for ease and convenience while traveling, then this is definitely the camper for you. The presence of the glide and lock cable is one of the most important reasons why consumers like this product so much.
The bed system not only supports your schedule but also makes its use extremely easy. The design of the pop up camper with the presence of the electric brakes ensures that you shouldn't come across any accidents, as long as you're driving carefully of course..
Best Apache Pop Up Camper:
2005 Fleetwood Destiny Tuscon
Why it Stands Out to Us 
Comfort, convenience, and ease are just some of the many words associated with this product. The company has gone through a lot of effort to bring higher durability and strength to you via its advanced mechanism and shock-absorbing feature. This feature comes in handy when you have to travel on rough terrains or bumpy roads.
What's more, the pop up camper can withstand harsh weather as the exterior is both scratch and corrosion-resistant. This also means it can go on for a long time with ease. It also provides easy towing, which further adds to its appeal.
Who Would Use This Most 
This pop up truck camper is perfect for large families or for people who like to travel with their friends. The unit is one of the longest ones in the market and can accommodate all the modern amenities of life hence giving you a home-like comfort.
These include space for more beds, thus allowing 5-6 people to sleep comfortably inside. Moreover, the model comes equipped with greater storage options in the form of more cabinets. That's not all; it gives you ample space for cooking, thus saving the additional cost that you would have spent on food.
Best Palomino Pop Up Camper:
2018 Palomino Real-Lite Mini RLT10SE Folding Camper
Why it Stands Out to Us 
The roof is made with fiberglass that gives the model its smooth and stable features. The model comes well equipped with a queen-sized bed at the front and a rear double bed at the back. This enables more than 3 people to sleep comfortably inside.
Best of all, the presence of heated mattresses adds to your comfort and your overall experience, and makes those cold nights all cozy. To top it all off is the presence of LED ceiling lights, which adds to the elegance and finesse of the whole model and allows you to enter a magical world of comfort and beauty.
Who Would Use This Most 
For people who like to travel in both comfort and style will love this pop up camper. The interior of the unit is as attractive as the exterior of it. The color combination is attractive and brings out all the shades of black, brown, and white, thus adding to the model's appeal. 
And, the electric brakes inserted in the unit make it perfect for people who don't have much experience with the products. Lastly, the leaf spring axle feature is extremely rare and is only added in the best models, therefore, making this one worth your money and energy.
Best Off Road Pop up Camper:
Sergeant
Why it Stands Out to Us 
The poly block hitch of the model stands out to us because it allows for a full 360 degree of articulation and ensures that you can ride and conquer the most difficult terrains with ease. The exterior, as well as the interior, are made to perfection, thanks to the higher warranty offered by the company.
The 12V propane mounts enable you to go on longer trips without having to worry about restocking. To top all this off is the presence of solar panels that not only save energy but also ensure you get the required energy wherever you go.
Who Would Use This Most 
The product can be best used by people who like to go on challenging trips with difficult terrains. The whole buildup of the model is such that it offers great maneuverability to its consumers.
It comes with an independent suspension system, which, when coupled with the quad shock design, spreads the load across 4 different shocks, thus enabling a much more smooth and efficient ride throughout. Moreover, the camper is known for its longer shelf life, which also adds to its appeal and makes it a great option for people wanting to go to unexplored areas.
Best Motorcycle Pop Up Camper:
Time Out Pop Up Camper
Why it Stands Out to Us 
The product stands out to us due to its many features that all come at a very low price. The tent is completely hand-stitched and then attached to the expendable poles at the side. That not only gives the whole structure more strength but also makes it durable.
This also means that it is able to withstand strong winds and bad weather with ease. Not only that, for its size and relative to other similar products, this one has a large storage space that enables you to store important equipment inside with ease.
Who Will Use This Most
When it comes to pop up campers, weight and size is definitely an issue. Most people do not like the hassle of towing a large camper with them; therefore, those people will love this time out pop camper. It is the most lightweight and compact camper in this review, and it offers a lot of facilities at a very cheap rate, so anyone wanting to save a bit of money will like this.
This pop up camper is also perfect for people who travel within their city, on nearby beaches and spots. Since the camper is lightweight, it won't need a lot of effort to carry around.
Aspects to Consider Before Buying
When it comes to pop up campers, people are likely to make a foolish choice. One reason for this could be the market which is saturated with poorly made products and misleading marketing schemes. Here are some of the aspects you should consider before buying a camper.
Bathroom Facility or Not
Not all pop up campers will have this facility, and that isn't a bad thing. Most expensive and large-sized campers will come with a bathroom, and some will not. If having a bathroom is essential for you, then go for an option that gives you relatively more privacy. Most campers will offer a bathroom space that is separated from the camper via a small curtain only.
Number and Type of Amenities
This is an important aspect to consider as having more amenities is likely to add to your cost significantly. The basic facilities like a kitchen stove, place for a bed and recliner are available in almost any camper; however, other amenities like a TV space or more cabinets will require you to invest more.
Number of People 
If you travel with a large family with more than 5 people, then you will require a bigger camper that can easily allow around 6 people to sleep inside. However, if you are a lone traveler, then you might need to invest in a smaller product.
Conclusion
Pop up campers are great, especially if you want to save on the cost of an RV and still enjoy all the modern amenities of home. They are lightweight, easy to carry, and move around. Not just this, they come with high durability and water resistance, thus making them a great way to enjoy on the beach. There higher storage and customization options also make them a great alternative to RV's.
People Also Ask
People are extremely pleased and mesmerized with the pop up campers. This is because they are a perfect alternative to expensive RVs. People, therefore, want to invest in the right product. We have answered your most frequent questions to help you make the right choice.
How Many Can Sleep in a Pop Up Camper?
The amount of people that can live and sleep inside a pop up camper solely depends on the size of the camper. A large camper can easily allow 5-6 people to sleep inside with ease. However, smaller campers will allow only 4-5 people to sleep inside.
Are Pop Up Campers Safe in Lightning?
Many people think that pop up campers are water repellent and durable and hence can be used in the time of lighting, but that isn't right. Pop up campers are extremely unsafe in a lighting storm and should only be used as a last-minute resort for hiding and protection.
Are Pop Up Campers Waterproof?
Most pop up campers come with the water-repellent feature. This means that when bad weather comes to disrupt your enjoyment or day out, you won't have to worry, as these pop up campers will give you a safe place to reside in. Moreover, they will not leak hence adding to your safety.
Do Pop Up Campers Have Bathrooms?
Some pop campers come with bathrooms; others don't. The choice of whether to invest in a camper with a bathroom is solely your own, and it should depend on how frequent you travel. The toilets inside the campers often come with a curtain in the middle or even a small wall for added privacy.
Can a Car Tow a Pop Up Camper?
Cars are pretty strong, and hence most pop up campers can be towed via cars; however, others can't be. In the end, the answer will depend on the size. If the camper weighs more, it will be difficult for a smaller car to tow it. However, if the camper is average-sized and compact, then a car can tow it with ease.
What Does a Pop Up Camper Weight?
The weight of any pop camper will depend mainly on its size, but usually, these campers fall in the range of 1200 to 2700 pounds. The pop up similar to an aliner will weigh less, whereas the tent style pops can weigh up to 3700 pounds and can be difficult to tow with a car.
How Much is a Pop Up Camper Trailer?
The best thing about these pop campers is that they offer a lot of choices, and that is not limited to colors and sizes only, but also includes price. You can often find good pop up campers between $3k and $5k. You can buy more expensive ones for more price. Moreover, the price for a used pop up camper is as low as $1000.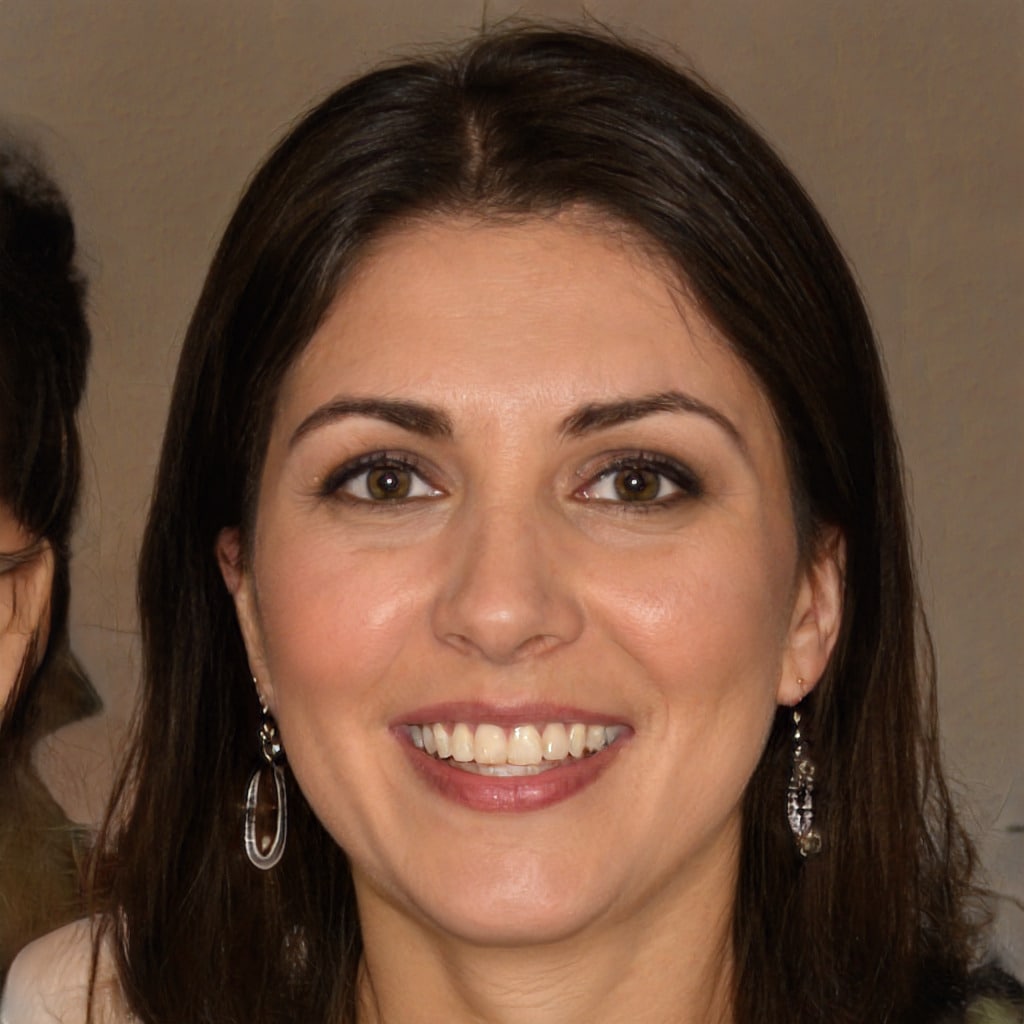 Hello, fellow wanderers! I'm Alyssia. Since 2008, my husband and I have called an RV our home, journeying through life one mile at a time. Our nomadic lifestyle has led us to over 70 countries, each with their unique tales that have shaped our own.
I share our stories and insights right here, hoping to inspire and guide you in your own adventures. Expect tips on RV living, our favorite camping spots, breathtaking hiking trails, and the joys and challenges of an ever-changing view from our window. Alongside, you'll also find practical advice on outdoorsy stuff, designed to equip you for any journey. Join us as we continue to explore the vast, beautiful world on wheels!