RV and camping dishes are a must for anyone who lives life on the road. And cooking yourself, saves you time, money and it's great fun. But as with everything, you need to make sure you have the right equipment.
Constant dining at restaurants while traveling gets expensive and it isn't good for your health either. You can save money and maintain good health by making your own meals, and getting some good quality RV dishes will help make cooking on the road more fun.
Your kitchen on the road is as important as every other part of RV life, but carrying a heavy glass dish set is bound to chip or break during the bumpy RV ride, never mind all the unnecessary extra weight. Therefore, it's important to find sturdy and durable outdoor dinnerware that's not only lightweight but also easy to clean. 
Getting some good quality camping dishes will ensure life is more fluid, but it's not just down to how nice the pattern is. So, to make the choice easier, and we've researched the very best kits on the market and offer them in our review below.
After the review, there's a buyer's guide where we go into more detail on the different qualities of camping dishes, and look at the main things you need to consider before buying a set. We also look at the different types of RV dinnerware sets and the best brands.
There are also 2 guides and video on how to store your dishes in your RV and also how to wash them. An we end the article with a camping and outdoor dishes an FAQ section, so by the end of the article, you'll know all there is to know...
If you prefer, you can jump straight to the RV Dishes and Outdoor Dinnerware Sets Buyer's Guide by clicking the link.
Review of the Best RV Dishes
Being aware of all the top features of a good outdoor dinnerware set, we can now easily find one that would be a perfect fit for all our RV travel needs. Mentioned below are detailed reviews of a few of the highly recommended RV dishes that one must look at when making a purchase.
Best Overall Dishes for RV Life: 
Camp Casual 12-Piece Dish Set
Durability is one of the key features set is made any RV dishes and this set is made of melamine, a material known for its exceptional strength and durability. It is resistant to cracking even when dropped several times, which is common during traveling in an RV or any other outdoor activity such as camping, tailgating, picnics, etc.
This melamine camping dinner set is also BPA-free, ensuring that you eat clean, healthy food with no impurities. It's also dishwasher safe and hence can be cleaned easily.

It consists of 12 pieces in total, such as 4x11" dinner plates, 4x8.5" salad plates and 4x6" bowls. The set also carries a unique retro design with each dinner plate containing a unique trailer scene in different surroundings such as air streams, woods, and beaches while the salad plates each have a fun, vintage pattern.
The deep bowls also boast a similar unique vintage pattern surrounding it, with all the dishes blending in perfectly together. This set itself comes in a heavy-duty cardboard box that can be reused to store the dishes away when not in use.

Bottom Line

This is a great outdoor dinnerware set that guarantees value for your money! This dish set frees you from the worry of your flatware breaking, and you can even clean them easily in a dishwasher. 
Runner-up:
Ikea 36-piece Dinnerware Set
What Recent Buyers Report
Buyers are very impressed with these dishes for RV for various reasons. Firstly, they find the set incredibly well priced for the quality and quantity that comes with it. They also likes the bright colors and sturdy construction make them great for kids to use.
Why it Stands Out to Us
This outdoor dinnerware set caught our attention with its bright-colored design, which is loved by kids. It provides assorted cutlery with six spoons, knives, forks, six bowls, plates, and six cups. Furthermore, it is BPA-free and safe to use. It can even be used in a microwave and is dishwasher safe.
Bottom Line
Overall, it's a beautiful set of camping dishes to invest in, especially if you have kids you want to teach to self-feed. Even though the dishes may be slightly small for adults, its construction is still incredibly sturdy and safe to use as it is BPA-free.
Best Outdoor Dinnerware Set for the Money:
Choary Lightweight and Unbreakable Wheat Straw Plates
This outdoor dinnerware set is not only easy on the pocket but is also eco-friendly, providing you with the satisfaction that the product you're using is causing no harm to our world. The RV dishes are made up of natural wheat straw, starch, and food-friendly PP material, making it completely non-toxic. This means it is BPA-free and contains zero plastics or wax lining, which are common in other similar products.
This is an extremely user-friendly option as it's super lightweight, weighing about 3.7 ounces, and safe to use with its smooth round edges and cut resistant design. It is also very sturdy and durable, allowing you to put aside any worries of the dishes breaking once falling over. In addition, these plates are also compact and space-saving.

As well as all the above benefits, these wheat straw plates are dishwasher safe as well as microwave safe, and can withstand high temperatures of up to 120 degree Celsius. These 4 plates come in 4 soft pastel colors such as green, pink, beige, and blue, and measure about 7.87" in size.

Bottom Line

This is a great set of plates (only) if you are looking for a set that is reasonable and does not cost much. They carry all the quality characteristics such as being sturdy and durable, light to hold, microwavable, dishwasher safe, compact, etc. However, these camping dishes are only 4 plates and smaller in size, which may cause limitations to its usage.
Best Unbreakable RV Dishes:
Aidio Melamine Dinnerware Set 12-Pieces
This is another melamine set of camping dishes, which means this too is break-resistant and durable. This dinnerware has a classic green design, making it look like a fancy ceramic dish set until you hold it to find it extremely lightweight. This means you can have a fancy dinner set, not only indoors but also outdoors while camping or having a picnic with the family!

This set is also dishwasher safe as well as BPA-free, making it an easy to use and healthy option. It is a 12-piece set including 4x11" plates, 4x8" salad plates and, 4x6" soup bowls. It is a great quality multi-function dinner set that you can easily carry on your trips.

Bottom Line

This is a great choice of outdoor dinnerware set for regular travelers who need durable, crack resistant dishes and bowls on their countless outdoor adventures.
Best RV Dog Dishes:
Mr. Peanut's Collapsible Dog Bowls with Carabiner Clip
Looking for a camping dish for your dog? This set is a great option for people who are proud dog owners and often need dog bowls when out on an adventure with their trusty companion. This dog bowl set is made of food grade silicone, making it completely non-toxic or hazardous to your pet. As well as this, it's also quite sturdy, allowing the bowls to undergo wear and tear without falling apart.

That's not all of course, as these dog bowls are collapsible, meaning they can be easily popped up or folded away in a purse, bag, or pocket, making them easy to carry. These bowls can be used for both food and water and are suitable for small and medium-sized dogs. Holding about 12 oz. each, these dog bowls come in 4 vibrant colors: red, blue, yellow, and green. They're also dishwasher safe, which is an added bonus.

Bottom Line

This is a good pick for people who have dogs and need dishes for their pets on outdoor activities. The bowls are safe and pet-friendly; however, they do have a few limitations that could undermine the overall experience.
Best Microwave Safe RV Dishes:
Sea to Summit Delta Camp Set
High quality, microwaveable RV dishes are what we often need in our trips, and this Sea to Summit Delta Camp Set is a good choice. Not only can you use this for hot food but you can also put the dishes in the microwave for a quick heating up of your meal.

The caping dishes boast a Protex hexagon pattern on their bases that enables them to disperse heat evenly throughout the surface, allowing the user to hold them easily without suffering burns. Not only this, but they're also both sturdy and quite lightweight, allowing you to take them anywhere you go. They also include an easy-hold thumb grip that makes them easy to use.

This outdoor dinnerware set is BPA-free, and also dishwasher safe, making it easy to clean. The set includes a plate, a bowl, a mug, and a 3-piece cutlery set, which all come with a mesh pouch to allow wet dishes to air dry.

Bottom Line

This dish set is a good choice if you're looking for an option that is not only strong and durable but also microwave safe. However, it may not fully cater to your needs if you travel in large groups.
Best RV Dish Storage Option: 
Camco Stack-A-Plate
This is a good RV dish storage option for people who have limited cabinet space. This plastic Camco Stack-a-Plate is a good way to organize your travel dishes while reducing the risks of breakage or cracking during the ups and downs of your trip. It's made with a non-slip backing that prevents dishes from falling off, and it also reduces rattling of dishes when on the go.

The Stack-A-Plate comes in two different sizes, i.e. 7-1/4" and 10-1/4" plates respectively. They're also dishwasher safe to allow easy and quick cleaning.

Bottom Line

Storing your camping dishes in your RV can be made fairly easy with the help of this Camco Stack-A-Plate that would keep your dishes in place and keep them from breaking.
Most Lightweight Camping Dishes:
GSI Outdoors Cascadian Table Set
This polypropylene dish set is definitely the lightest dish set you could find. It consists of 4 cups, 4 bowls, and 4 plates, making it a good set for a small party. Being lightweight as well as ecologically-friendly, this GSI table set makes a good companion for RV trips.

The camping dishes are also very durable and won't break even when toppled over multiple times, saving you from spending over and over again on outdoor dinnerware sets. The set comes in a mesh bag to allow for easy storage and transportation while the dishes themselves are available in 4 fun colors: red, blue, green, and orange.
Bottom Line

The GSI Outdoor Table Set is a good pick for people who need lightweight dishes on their travels and wish to avoid carrying the burden of heavy dishes. It is also travel-friendly in terms of durability and health safety.
Best Corelle Dishes for RV:
Corelle Winter Frost White Dinnerware Set
What Recent Buyers Report
This elegant yet simple outdoor dinnerware set seems to have thoroughly impressed consumers with its grace and charm. It proves to be a great addition to your existing dinnerware as well, given how simple the design is and the vast array of style choices available.
Why it Stands Out to Us
There are plenty of reasons why this excellent inter-frost white dinner set caught our attention. Firstly, it has a lead-free, simple yet elegant construction, which makes it stylish and safe. As well as this, Corelle triple-layer construction is durable and sturdy, a type of glass that allows it to be chip and break-resistant.
Bottom Line
All in all, this stunning white camping dinner set will prove to be a good investment. It boasts a sturdy construction, which alongside being break and chip-resistant, is also lightweight and easy to stack. It's slightly more expensive than others, but it's worth the splurge, given its incredible design and construction.
Buyer's Guide
Now we look at all the general information on outdoor dinnerware, such as the main things you need to consider before buying a set. We also look at the different types of RV dinnerware sets and the brands we all trust.
Of course, things are easily broken in a moving vehicle, so we offer a guide and video on how to store your dishes in your RV and also how to wash them. At the end of the article is an FAQ section dedicated to all things outdoor dishes, so by the end of the article, you'll know all there is to know...
Aspects to Consider Before Buying
Mentioned below are few of the most important things you must consider before purchasing a dish set that will be ideal on your next trip in your RV.
Durability
This is the foremost feature that one must consider when buying an outdoor dinnerware set. It's important to know that the set you are interested in will last a long time and will not result in you going shopping again sooner rather than later.
Don't waste your money on cheap tableware that's susceptible to damage during the unavoidable bumps of an RV ride. Instead, invest in a set that would be able to withstand falling over without chipping or cracking.
Lightweight
The last thing you want along with all of your accessories, clothes, travel gear is to pack a heavy dinner set as well. Lightweight RV dishes are perfect during trips as they can easily be packed and stacked up, are less likely to topple over, they don't occupy too much space, and can be used by people of all ages without an issue.
Ease of Cleaning
Doing the dishes, although is a much-hated chore, but it's something we all must endure. It becomes even more of a burden when traveling. Therefore, in times like these, you need camping dishes that are easy to clean to avoid wasting too much time. Secondly, some RVers also prefer dishes that are dishwasher safe and hence, require sets that are strong enough to endure mechanical strain.
Free of Health Hazards
Health is most important, no matter where you are. It's necessary that the outdoor dinnerware set you invest in is free of all health hazards such as BPA. Such chemicals interfere with bodily functions and should be avoided.
Types of RV and Camping Dishes
One may think that plastic dishes are the only suitable choice in such a scenario, but that's not the case. There are numerous other options other than plastic, which are even better and serve the same purpose. Examples of such are stainless steel, melamine, vitrelle, stoneware, etc.
Melamine
This is one of the most suitable options for RV travelers. Melamine is durable and almost unbreakable! There are many melamine camping dishes sets available today with numerous designs to allow everyone to find their favorite set. This ensures beautiful dishes that are resistant to damage.
Stoneware
This is a natural and sustainable option for cooking while on the go. Not only is stoneware a strong material that can withstand wear and tear, but it can also withstand high temperatures while preserving the true taste of the dish.
Vitrelle (Tempered Glass)
Experience eating out of glass dishes without the heavy weight, only with vitrelle dish sets. It's an extremely light yet super strong material, making it perfect for dishes and utensils, particularly while traveling. Not only does it look great, it feels amazing as well while making sure that it stays in perfect condition for a long time.
Polypropylene (Plastic)
The most travel-friendly material for RV dishes is definitely plastic. It is light, doesn't break easily, it's easy to clean as well as is cheap! The problem with some plastics, however, is there's often a health concern. Not to forget, some consider eating out of a plastic dish to be extremely unpleasant.
Trusted RV Dish Brands
There are many trusted brands that make some excellent camping dishes and outdoor dinnerware set. There are more than we put here, but two brands we love are as follows...
Coleman Dish Sets
Coleman is a renowned company for outdoor living. It began in the 1900s with W.C. Coleman designed new gas lamps and has grown to a camping empire due to its innovative thinking. 
Coleman is known for making quality products that last. It's good at what it does since the brand has been around for over a century!
In terms of dinnerware, the camping dishes and RV dishware from Coleman are affordable. It makes both enamel and melamine dinnerware products. As many customers noted, Coleman RV dishes are durable, a testament to Coleman's quality.
While their enamel dinner set wasn't as sturdy as their melamine dinnerware sets, they still had the quality that users expected when dealing with a Coleman product.
Also, while most companies are making complete sets, Coleman designed a romantic outdoor dinnerware setting for two, a newer option available to consumers.
Coleman also took its products the extra mile, making them easily portable. Some of its plastic dishes and RV kitchen sets contain a roll-up pouch to help transport knives, forks, and spoons found in the set. Not all manufacturers had this much attention to detail.
Corelle
Corelle is synonymous with quality. It uses three glass layers in its products and backs up its durability with a no chip, no crack guarantee. It makes several lines according to RV owner's tastes, moods, and seasons.
Corelle has lines catered to children, adults, and even adults who are kids at heart (Disney, anyone?)!
Corelle is stylish and stacks up to maximize space and is dishwasher, microwave, and oven safe. You can take them camping as they will not break.
The only downside is that some sets are basic, and not all dishes for RV sets come equipped with cups.
Corelle outdoor dinnerware sets are high quality. Their design means they never "go out of fashion" and are made of durable stuff. They withstand the test of time and are ideal for the RV lifestyle.
How to Store Dishes in an RV
Limited space is the greatest challenge living out of an RV, often requiring you to figure out ways of making the most of what you have. Listed down below are a few ways to store dishes in an RV:
Use a free-standing drawer unit in the cabinet to stack up your dishes.
Buy stackable dishes and bowls.
Stack the dishes vertically in a dish cradle.
How to Wash Dishes in an RV
One topmost concern people tend to have when they are out and about in their RVs is how to wash the dishes without using too much water.
If you were in your house and not full-time RVing, you would soak the dishes that have loads of grit or leftover food particles. But that isn't a good idea in an RV. Instead, here is what you should do:
Before the food particles are dried and become hard to take off, it is a great step to spray your used dishes with a vinegar and water mixture. This will make them easier to clean.
Use the biggest container as a water pool to soak some of the smaller dishes. As a result, this will conserve water and enable you to clean them properly. You can choose any dishwasher of your choice. After cleaning smaller utensils, such as spoons or ladles, bunch them together while washing to save water.
Another essential question people often ask is how to organize the dishes so they don't move around and are stable. Firstly, it is essential to use cutlery made with a sturdy and robust material which is hard to break. Then, the basic idea which prevents cutlery from shifting while moving in an RV is to stack your cabinets with the cutlery close enough so that it's touching, and there is a minimum distance between them.
Other generic ways of preventing movement are padding your cabinet and using cabinet stackers.
If you feel as if this description wasn't enough to clarify all your concerns, go right ahead and watch the videos below, which will surely be of great help.
Outdoor Dinnerware Sets FAQs
Buying camping dishes to be used in your RV can be tricky as certain additional factors need to be considered to ensure they work well under specific circumstances. Keeping all of this in mind, we answered your most frequently asked questions, so the process becomes easier.
How to Keep Dishes from Falling Out of Your RV Cabinet
The best way to prevent dishes from falling out of the RV cabinet is by making a guard rail. This can be made of plastic or even Cedar, which only needs to be sanded to be revived. Just cut the strip of Cedar into the appropriate size and apply Velcro on both ends, which will aid in holding it in.
Then go right ahead and put it in the middle of your cabinet and never worry about your dishes falling out again!
What Dishes Are Needed for Full-Time RV Living?
There are certain aspects to dishes that need consideration when living full-time in an RV.
They should be lightweight and easy to stack, and they should be break- and damage-resistant.
What Type of Dishes Are Best to Use in a Camper or RV?
The major consideration to remember when buying RV dishes that are to be used on the road is that they should be constructed with durable or sturdy material. Ceramic or porcelain dishes alongside glass dishes are more susceptible to damage. The best material we'd recommend is Melamine, as it's break-resistant.
What RV Dishes Are Unbreakable?
Most dishware, that is break-resistant, is constructed with Melamine, which is a type of plastic. However, Corelle dishes are created with tempered glass and also offer the advantage of being scratch and crack-resistant. Stoneware and porcelain dishes are also pretty sturdy and durable.
Are RV Dishes Microwave Safe?
Most RV dishes are microwave safe. It is a requirement for most dishes today. The only manufacturer that makes dishes that are not microwave-safe is Camp Casual. 
Can RV Dishes Be Used On a Grill or Over a Fire?
It's not advisable. While many camping dishes can handle high temperatures, they may warp at high cooking heat. Cast-iron skillets, pots, and pans are recommended for grilling, as they cook evenly and can handle high heat. 
Conclusion
RV travels are always entertaining, and using the correct equipment can remove any problems that you might encounter along the way. Therefore, it's important that you put your money into strong, durable outdoor dinnerware dish sets, such as the ones mentioned above, that can take a lot of abuse but still look good as new.
Remember not all camping and RV dishes are made the same. And although we highly recommend Corelle and Coleman there are many other good quality dishes for RVs.
Choosing the right ones depends on your situation, but don't go cheap or you'll be buying again sooner than you might expect. Whichever RV dishes you go for, we're sure they'll make your RVing experience much more enjoyable.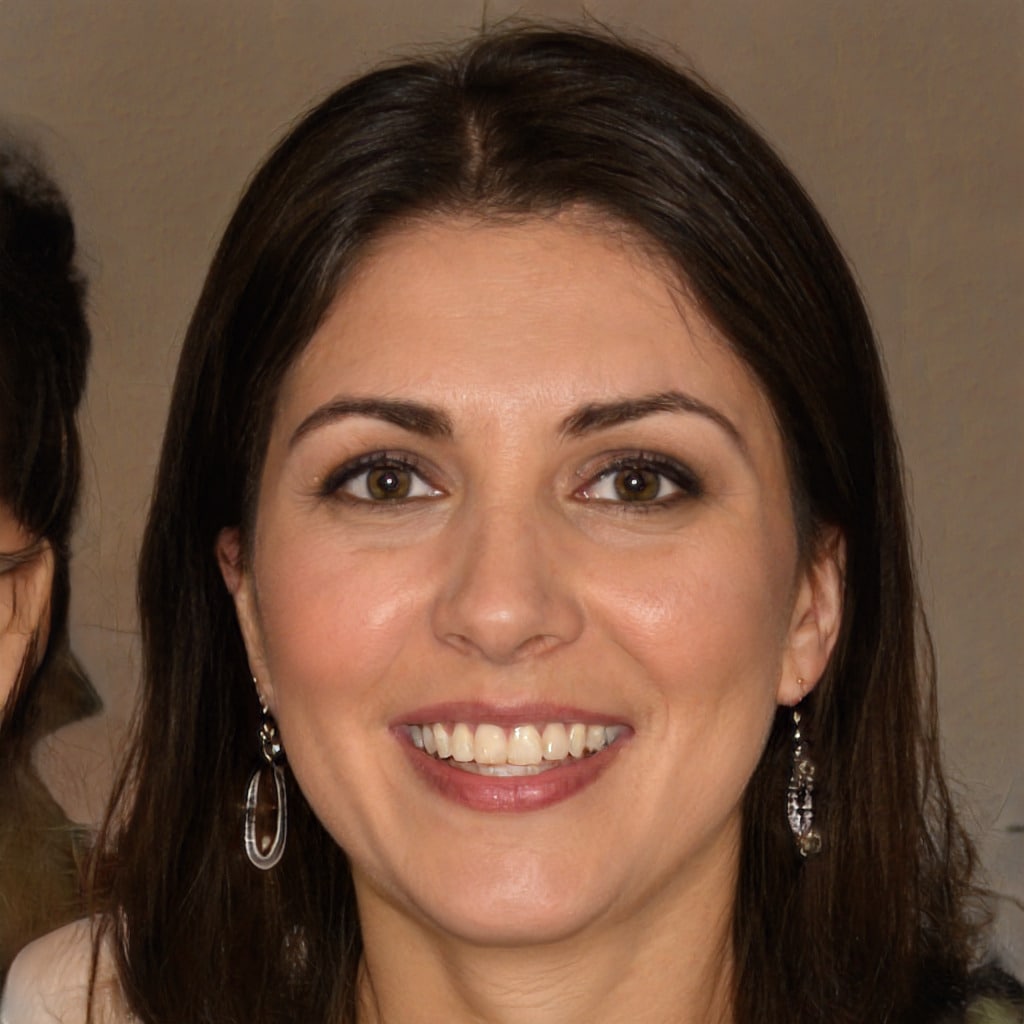 Hello, fellow wanderers! I'm Alyssia. Since 2008, my husband and I have called an RV our home, journeying through life one mile at a time. Our nomadic lifestyle has led us to over 70 countries, each with their unique tales that have shaped our own.
I share our stories and insights right here, hoping to inspire and guide you in your own adventures. Expect tips on RV living, our favorite camping spots, breathtaking hiking trails, and the joys and challenges of an ever-changing view from our window. Alongside, you'll also find practical advice on outdoorsy stuff, designed to equip you for any journey. Join us as we continue to explore the vast, beautiful world on wheels!