The Best RV Ovens
Looking for an RV oven? A good quality oven is the best way to truly make your home on wheels feel like home, as you'll be able to enjoy a nice hearty meal at the end of adventurous day.
Having an RV can be an adventurous way to travel, visit exciting places, and spend some quality time with your family. Whether you are spending a day on the beach, hauling bikes, or simply going on a short mountain excursion, you will always have time to stop, enjoy, and eat.
Trying out the local eateries or stopping at fast food joints is a great way to appease those hunger pains. However, this could prove to be a bit expensive and a little exhausting. Anyway, most people prefer home-cooked meals, so what better way to make a nice meal than with a good quality RV oven?
Although most RVs come with a built-in oven or stovetop, you might feel the need to buy a new one simply out of necessity or personal preference. This review aims to provide comprehensive insight into various RV cooktops to help prospective buyers make an informed choice.
After the review, we've included a buyer's guide, where we explain the difference with RV ovens and what you should consider for when shopping for one. We explain things like size considerations, which is determined by your RV of course, and we discuss and compare the different types of RV ovens.
We've included a step-by-step guide and video on how to install an RV oven, too so you won't have to spend extra money on installation. There's an FAQ section to round things up, so by the end of the guide you should know all there is to know about RV ovens.
If you prefer, you can skip over the review and check out the RV Ovens Buyer's Guide by clicking the link...
Review of the Best RV Ovens
In this part, we have reviewed various RV ovens to make it easier for you to find the one that can not only save you money but help you cook healthy meals easily
Best Overall RV Oven:
Panasonic FlashXpress Infrared Tray
The Panasonic FlashXpress infrared tray holds the runner-up position in this review due to its sturdy build and excellent performance. Although it does not have a sophisticated look primarily associated with stainless-steel toaster ovens, it is full of panache and streamlined for absolute simplicity.

This toaster features a double infrared heating system that allows you to cook 40% faster than conventional toaster ovens. It features six preset options, and the control settings are conveniently located in the front on a stay cool panel. A great appliance for snacks, the FlashXpress calculates toasting times and browning levels for waffles, toast, frozen food, pizza, and reheating automatically.

A simple touch-button sensor controls the manual temperature settings for sandwiches, appetizers, and side dishes. You can set precision temperatures in eight incremental settings ranging from 250-500 degrees. These temperatures are displayed in both Celsius and Fahrenheit.

The timer can be set up to 25 minutes while the large and bright digital display makes it easier to keep an eye on the cooking time. In addition, an electronic beep announces when the time is up so you can enjoy your food hot and fresh.

The door of the FlashXpress is see-through, and it also features a handy interior light, which makes it easy to check on food as it cooks. The 9 x 9-inch rack inside easily accommodates four slices of bread or a 9-inch pizza. The removable crumb tray and baking tray makes it easier to clean this toaster.

Bottom Line

The Panasonic FlashXpress toaster is a compact and easy-to-use toaster that is ideal for small batch baking and cooking, processing frozen foods, preparing side dishes, making toast and reheating tasks.
Best for the Money:
 RoadPro 12-Volt Portable Stove
Whenever you go fishing, go camping, go hiking, or take day trips to the mountains, there are times when you want a hot meal, like a hot burrito on a cold morning. You can pack a small single burner stove, but then you will have to stop, set it up, and wait for your food to heat up. The RoadPro 12 volt portable travel stove provides the perfect solution when you want to heat a meal on the go.

You can plug this stove right into your cigarette lighter socket and get 300 degrees of heating power. It is designed from durable ABS, with a latching front to keep all your food safely inside. It is accompanied by a 5 ½ foot power cord that plugs into most 12V lighter-type sockets. This stove is manufactured with heating elements in the bottom that heat or cook food up to 300 degrees. Its insulated interior keeps the food warm while the exterior stays cool.

This stove is an all-purpose solution and is also ideal for cooking whatever type of food you are in the mood for. Just plug it in and enjoy a hot meal on the go. Moreover, this stove uses disposable aluminum loaf pans that provide superior ease of convenience and clean up.

Bottom Line

The RoadPro 12-volt portable stove is an ideal stove for your mobile, active lifestyle. Whether you are camping or tailgating, this stove is perfect for heating food like soups, hot pockets, or burritos, thus bringing the comforts of home to on-the-go living.
Best Propane Oven:
Camp Chef Outdoor Oven
The Camp Chef outdoor oven is ideal for people who want to have a little bit of extra luxury at the campsite. The main advantage here is that it is completely mobile. Moreover, it comes with a standard 1lb propane canister connector but if you want a larger propane tank, you can just add a longer hose adapter and hook up a tank of up to 20lbs.

The self-ignition feature eliminates the need to carry around extra matches while the lining of it is highly insulated, which helps retain the heat. This high insulation enables 1lb of propane to work easily for 5 hours at 400 degrees or 7 hours at 350 degrees, which are more than enough to make dinner for the night.

This camp chef RV oven comes with two built-in burners, each of which burns at 7,500 BTU while it burns at 3,000 BTU and reaches a maximum of 400 degrees. It comes with a hinged cover and two windscreens. You can close the lid when it is not in use to provide an extra surface area on the counter.

This versatile oven allows you to cook anything you want, including lasagnas, bread, casseroles, cookies, and even frozen pizzas. Its large size means that you can fit 9x13 inches pans on each of its two removable racks.

Bottom Line

The Camp Chef oven helps to expand your cooking options beyond the pot and frying and pot. It works similar to your household oven and is best for people who want to cook for a group or want a high-performance camping stove for their family. It is the perfect addition to a large travel trailer or RV kitchen setup.
Best Electric Oven:
Empava 24" Electric Oven
The Empava 24 inches electric oven has all the features that a passionate chef could hope for. It embodies high energy efficiency, four functions, and mechanical controls. Its inner enamel shell, which measures 2.3 cubic feet, is very easy to clean.

The large viewing window with tempered glass promotes efficient energy consumption while a bright light inside makes it easier to keep an eye on your food while cooking. Its exhaust system, forced cooling, and safety technology protect you and your family from accidents.

Bottom Line

The Empava 24 inch electric oven helps you cook perfect food every time very easily. This high-performing oven is designed to ensure the highest safety and quality standards.
Best Toaster Oven:
BREVILLE Countertop Oven
If you are in the market for a large-capacity, luxury toaster oven then the BREVILLE countertop model is the right choice for you. It is a sturdy-built, well-designed toaster that looks very attractive on any countertop. Its stainless steel construction gives it a very modern appearance. Its spacious interior allows you to cook a 13-inch pizza or handle a roast fairly easily.

Designed with Smart Element IQ, this countertop oven transfers heat intelligently across four quartz elements. This ensures accurate and even heat every time for perfect results. With the help of its eight cooking functions, you can easily toast, bake, broil, roast, and reheat.

The easy to read backlit LCD calculates accurate time and temperature. During preheating and cooking it is illuminated in orange color but changes to blue once the cycle is complete.

Bottom Line

Thanks to its high performance, large capacity, and smart, innovative technology, the BREVILLE countertop oven is a great appliance that can replace your regular oven.
Best RV Microwave Oven:
Advent MW912BWDK
What Recent Buyers Report
The Advent MW912BWDK is favorite amongst many as this oven fits perfectly in most RVs. It is very easy to install and use. It offers an efficient performance that allows it to do exactly what it claims to do. Moreover, it shuts very securely and offers you with overall quiet performance.      
Why it Stands Out to Us
This Advent oven is a built-in unit that features easy-to-use electronic and one-touch controls. With these controls, you can easily and quickly change your cooking settings, set a timer, change the power levels, and a lot more. This unit offers ten adjustable power levels, which you can use to boil, defrost, reheat, etc. It also features a glass turntable that rotates the food you cook so that it cooks evenly. The door offers you easy access and closes securely. 
Bottom Line
In a nutshell, this oven is the perfect option for all recreational vehicles. It is very easy to use and offers multiple cooking settings so that you can cook accordingly. It allows you to defrost, reheat, and cook. Moreover, it offers efficient performance and is one option that is worth checking out. 
Maxi-Matic Elite Gourmet ETO-4510M
What Recent Buyers Report
Buyers like this RV oven model quite a lot. Even though it appears to be huge, in reality, it takes up a little counter space. It features a dual temperature control that allows you to control the top and bottom heating separately. This oven works at 350 degrees and is hotter than most other ovens available. You can cook a variety of foods on it.
Why it Stands Out to Us
The Elite countertop oven features platinum double doors, which are a great alternative to the ones that most conventional ovens have. This unit allows you to toast, broil, bake, and Rotisserie delicious meals. The interior of this oven is spacious and features four rack positions that let you bake and broil at the same time. 
It also features heating elements both on the top and the bottom that can be turned on independently using separate temperature dials. You can even make use of the 60-minute timer. Finally, all of the removable parts can be washed in a dishwasher. 
Bottom Line
All in all, this Elite oven model is preferred by many as it offers you a spacious area to cook. You can use it for multiple purposes at the same time as it allows you to control the temperatures separately. Moreover, it allows you to cook a variety of food options while you're on the road. 
Best Convection Oven:
hOmeLabs Countertop Convection Oven
The hOmeLabs countertop convection oven is the perfect combination of versatility, affordability, energy efficiency, and performance, with a sleek and stylish look to match. In addition to all the features that are essential for modern conventional ovens, this model from hOmeLabs comes with ten preset programs that can be selected easily with the help of a single stainless steel dial.

There are two additional knobs for fine tuning the timer and temperature settings, thus giving you a near-perfect execution of your broiling, baking, and roasting needs. Moreover, its blue LED-backlit LCD is exceptionally large, thus allowing you to read the information easily from afar.

This uses convection heating to circulate warm air inside the appliance, thus ensuring that your cooking and baking is done evenly. It is large enough to toast six slices in one go. You can also rotisserie a small chicken or bake a 12-inch pizza in this spacious oven.

Whether you are baking, broiling, or just defrosting the food you can choose from the three rack settings that you find most suited to your cooking action. In addition, this comes with various useful accessories that provide greater convenience to your cooking.

Bottom Line

If you are looking for a large convection oven for the whole family, then the hOmeLabs convection oven is the right choice for you. Its user-friendly features, economical price, versatility, and excellent performance make it the best convection oven available.
Atwood Oven With Piezo Ignition
With three impressive burners, the Atwood oven with Piezo ignition is one of the best on the market. This model features a toaster and a broiler in the front for hot and crisp rolls. The powerful dual rear burners can reach 6,500 British thermal units per hour (BTUH).
However, the front burner is the high output one which can achieve 9,000 BTUH. This means that you will spend less time cooking on your RV. Moreover, these burners are sealed, which means no messes to worry about. Your oven will remain sparkling clean as no spills will accumulate under the range top.

The Atwood oven is designed with linear gas controls, thus giving you full control over your cooking. You can operate them on full blast or set them on a low simmer and enjoy meals cooked to perfection. Other valuable features include piezo ignition and stamped grates.

Bottom Line

The Atwood oven is one of the best models that you can get for your RV. It allows you to control your cooking to suit your requirement and is also very easy to clean.
Buyer's Guide
Now for the buyer's guide. Here we explain the difference with RV ovens and what aspects you should look out for when shopping for one. We explain things like size considerations, which is dependant on the size of your RV of course.
We discuss the different types of ovens you can get for an RV and compare them. We've also included a step-by-step guide and video on how to install an RV oven. If you have any unanswered questions, there's an FAQ section to round things up, so by the end of the guide you should be fully prepped to go out and get the RV oven that's right for you.
Are All RV Ovens The Same?
There are many different variations and models available on the market today. Each product has different specifications and is designed to fit the particular needs of various customers. 
For example, if you are going to be cooking for a large group while you are out camping or tailgating, then the hOmeLabs countertop convection oven is the model for you. 
On the other hand, if you want a portable oven to cook food on the go then what you want is the RoadPro 12-Volt portable stove. Make sure that you research extensively so that you can find the one that is best suited to your needs. 
How to Choose an Oven For Your RV
Investing in an RV oven can be an expensive venture. You want to be sure that you get the right one. Make sure that you keep the following considerations in mind when buying:
A Household Oven Cannot Be Used in an RV
Household ovens cannot be used in an RV because they are much too powerful for a mobile home. Installing them in your RV will cause more problems than it solves. Moreover, household models are too big to be used in an RV and require hookups that are not provided in an RV.
There are various types available that are specifically designed for an RV. Visit a store near you or search online to find a model most suited to your requirements.
Determine the Source of Power Before Making a Purchase
It is important to find out whether it uses propane or electricity before buying an RV oven. The benefit of a propane oven is that you can cook any time, even when you are boondocking. However, using such a model can heat up your RV very quickly. Make sure that your RV is properly ventilated so that you or your family is not affected by propane fumes.
Electric ovens, on the other hand, give you more control over the temperature of the burners and oven. However, they put quite a strain on the RV battery, causing it to drain almost immediately. Therefore, you have to plug it into shore power if you want to use an electric oven. If finding a power source is not a problem for you, then it is better to invest in an electric oven.
Is it a Countertop Model or Can it Be Installed in a Built-in Cabinet?
Another important element to consider before buying and RV oven is to find out whether it is mobile or can be installed. If the installation is going to be a hassle, it is better to go with the countertop ovens; however, since the economy of space is an issue with RVs, it is better to find a model that can fit inside your cabinet.
What Size Oven Do I Need For My RV? 
Not every RV comes equipped with an oven, and if you want to add one to your RV, then you need to know how big it should be. You will have to get accurate measurements as you don't want to make any mistakes here. So the question is, how big are RV ovens? Well, it depends on what class vehicle you have.
Let's see how different types of RVs require different sized ovens. 
Class A RVs
Since Class A RVs are quite big, they are considered to be of enviable status. They are considered a luxury vehicle, and it is likely that your RV will have an oven pre-installed already when you purchase it. This is because these luxury recreational vehicles come equipped with all the required kitchen amenities one could ever need. 
With these luxury Class A RVs, you don't have to worry about the size; you can get any size that you want, including the big, fat ovens that feature strong burners and allow you to cook quickly. 
Class B RVs
Class B tend to be the smallest types of motorhomes, although there are smaller trailers and other campers such as truck bed tents. Class B RVs usually don't have that many features and amenities. This means that they probably won't come pre-installed with an oven. Instead, you'll have either a stovetop or some other means to heat up the food. And since the slimmest RV oven available is about 17 inches wide, you might not be able to fit that in your Class B RV kitchen. 
Class C RVs
Class C RVs tend to be bigger compared to Class B vehicles, but they're nowhere as big as Class A RVs. Class C motorhomes are an in-between option. Despite that, you are more likely to get a 17 or 18-inch RV stove instead. Also, if you have a smaller vehicle, then you will forgo the idea of an oven altogether, as at times, even bigger Class C RVs are unable to fit chunky 21-inch-wide ovens. 
Types of RV Ovens
Now, if your RV doesn't come preinstalled with an oven, then you're likely to get one as soon as possible. These ovens make the cooking experience a lot easy and quick. 
However, you must know that there are different types of RV ovens available in the market, so you will have to first decide the type most ideal for your use. Some options include:
RV Stove and Oven Combo
An RV stove oven combo is the most traditional option for you to consider. This combination is quite practical and space-efficient as it is free standing, so you can install it wherever you want in your RV. 
The combination uses propane as fuel, making it a great option for all RVers who find electric hookups a hassle.
However, this also makes this combo expensive at times, especially when you're on a campground where electricity is also added to your fees. 


Outdoor Propane Cooking Unit
If you're someone who doesn't want to use electricity power supplies at the campgrounds, then propane units are what you need. However, if you're on a budget and can't buy a new RV stove and oven unit, then consider getting an outdoor cooking unit. The only downside to going for this option is that you will have to use it outdoors only, which can make things very difficult especially if the weather is bad.
RV Convection Oven
RV convection ovens are recommended for all those who tend to spend a lot of their time on the campground and prefer using electricity for cooking. Many of the newer RV models come equipped with these ovens. They are about the same size as a large microwave, and they function like a microwave as well as an oven. The most appealing aspect of this option is the cost; it is quite reasonably priced, which is why it is preferred by many. 
Other Electric Ovens
Other electric oven options include mainly countertop cooking appliances, such as toaster ovens. These are affordable; however, they require counter space when in use and cabinet space to store them away. Moreover, toaster ovens use up quite a lot of power, but they are unable to perform many of the usual oven functions.
Comparison Overview 
When buying an RV oven you will be curious about several things, but the most important question that you must ask yourself is the type of oven you are in search of. 
Deciding which type to opt for can be difficult; therefore, we've compiled and compared some different types of RV ovens so that you can make your decisions accordingly. 
RV Convection Oven vs. Propane Oven 
The main difference between an RV convection oven and a propane oven is the power source used. The former requires electricity to work; therefore, your campground must provide you with an electric power supply. On the other hand, the latter runs on propane gas; therefore, you will need to buy cylinders in order to use them. 
Moreover, convection ovens are mainly built for indoor use, whereas propane ovens are meant to be used outdoors. 
RV Oven vs. Microwave
The main difference between RV ovens and RV microwaves is that the former uses propane in order to work, whereas the latter requires electricity to function. However, both cooking units are space-efficient and are fit for use in an RV. 
RV Convection Oven vs. Toaster Oven
Since RVs don't provide you with a lot of kitchen space, you need a cooking option that is small in size. Toaster ovens are the best option for you as they tend to be much smaller and lighter compared to a convection oven. You can use the former to replace the latter. 
A toaster oven also takes up less space, making it the preferable option between the two. 
How to Install an Oven in Your RV
If your RV does not come with an oven pre-installed, then you would want one. Or if you're planning on replacing one, then it is important to know what to do. Here's a step-by-step guide outlining how to install the oven:
Unbox the oven and carry it to your RV


If you already have an oven that you're replacing, then lift the top and get it out of the way


Unscrew the screws present on the old one


Turn the gas off and unscrew the gas line as well 


The old oven will then loosen and will slide out easily. When pulling it out, make sure you don't grab it by the handle as it can break


Then set up your new unit and slowly slide it in. Remember to feed the gas line as you do so 


Then hold the lid up and screw back the screws you took out before and reattach the gas line. 


Then check for leaks and once you're sure there is no leak, put the lid back on


Since you've just turned on the gas, it will take a minute to reach the stove; then you can turn on the stove and start cooking
In case you still are confused and have some questions, you can watch the following video. Hopefully, it'll help get rid of all of your queries 
People Also Ask
Now, if you're thinking of replacing your RV oven or if you own an RV that doesn't have an oven installed in it, then you would want to purchase one that is suitable for you. But since the market is filled with various options, you might still have some questions regarding these ovens. Here we have answered some of the most asked questions for further clarification: 
How to Light an RV Oven
If you're trying to light your RV oven and have a manual ignition, you will require a long match. This is why most people prefer having an RV oven that features auto-ignition since it doesn't require a match or any other lighting device.
How to Clean an RV Propane Oven
RV ovens do not require you to spend a lot of your time and effort cleaning them. Instead, they require the same care and maintenance that traditional stoves or home ovens do. 
For most of the units, all you have to do is simply wipe them clean, especially if they are made using stainless steel.
How Long Does a Propane Bottle Last for an RV Oven?
If burned at a rate of 1000 BTUs per hour, a gallon of propane will last you about 95 hours. Therefore, if your cooking appliance has a BTU rating of about 30,000 BTUs, then you can use a gallon of propane for about 3.17 hours.
What Type of Convection Oven Can I Put in an RV?
There are different types of RV convection ovens available in the market. These include a countertop convection microwave oven and an over-the-range microwave oven. 
The former is suitable for an RV as they offer all the required cooking features that a traditional microwave oven provides you with, and you can even cook food with them. Plus, it makes use of a heater and a fan for cooking. 
On the other hand, the latter features both a microwave oven along with a range hood. It is designed to be installed over stovetops. Since these ovens are small, they can be mounted on the walls, and you can also install them above any range, which makes them ideal for RV kitchens.
RV Ovens - Nothing Quite Like it for that Homely Feel
Having a good quality oven for your motorhome or trailer kitchen is a sound investment. However, before investing in an RV oven, it is vital to understand the specifications of each product.
There are different types of ovens and of course, many different qualities. We recommend all of the above, but if you can't find the ideal model for you there, we're sure you'll find something to round off your RV kitchen.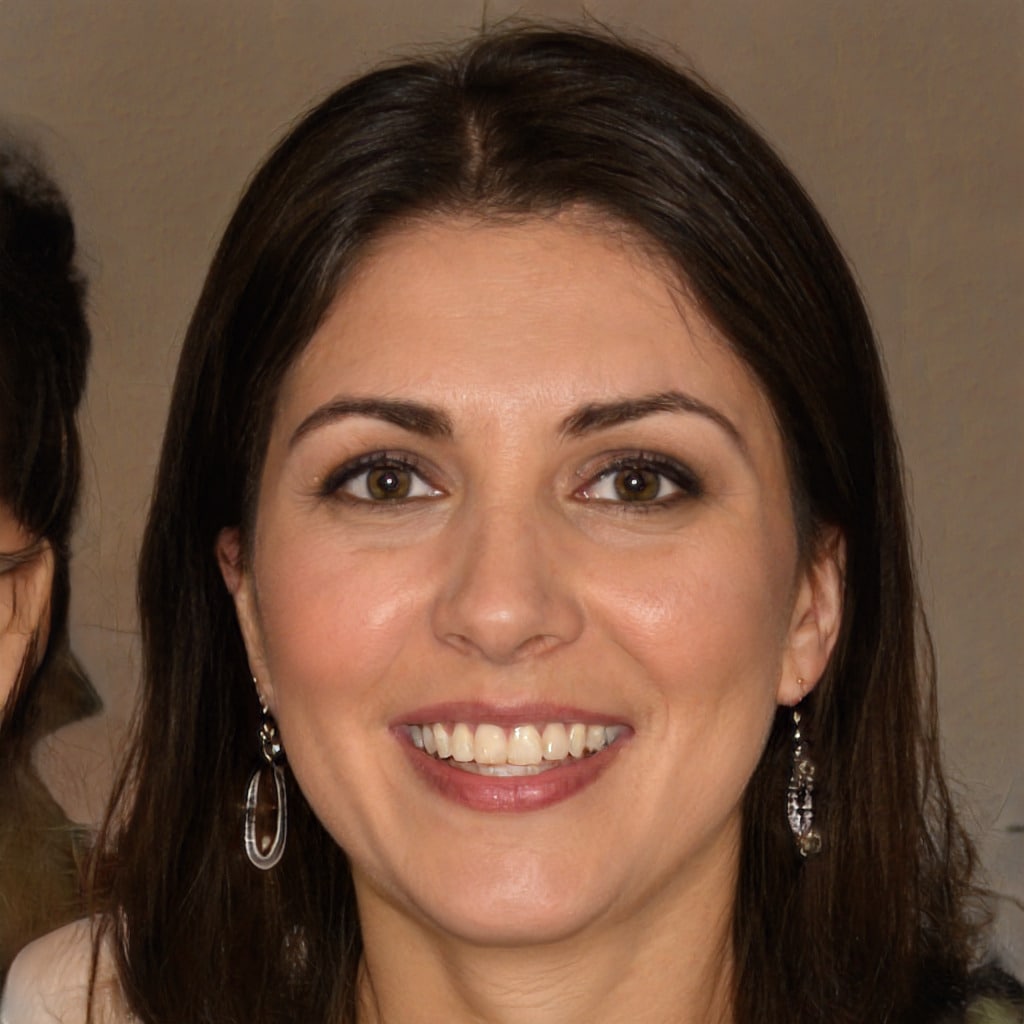 Hello, fellow wanderers! I'm Alyssia. Since 2008, my husband and I have called an RV our home, journeying through life one mile at a time. Our nomadic lifestyle has led us to over 70 countries, each with their unique tales that have shaped our own.
I share our stories and insights right here, hoping to inspire and guide you in your own adventures. Expect tips on RV living, our favorite camping spots, breathtaking hiking trails, and the joys and challenges of an ever-changing view from our window. Alongside, you'll also find practical advice on outdoorsy stuff, designed to equip you for any journey. Join us as we continue to explore the vast, beautiful world on wheels!