The Best RV Induction Cooktops
Looking for an RV Induction Cooktop? In an RV, you have to be safety conscious, and of course cooking in smaller spaces pose a risk. Induction cookers are the safest way to cook your meals, especially if you have children or pets with you.
Induction stoves are becoming more popular among RVers. Their easy to use, safe and quick method of cooking is perfect for life in a travel trailer. They're small, easy to clean and allow anyone with any sized rig to cook.
But what are the best induction cooktops? There are many different models, of course, but fear not as we've reviewed a selection that we think make for a perfect kitchen.
After the review, we've included a buyer's guide so you can learn all about induction stoves. We take a deeper dive and explain exactly what they are and how they work.
We look at the main features to look for when shopping for an Induction Stove, and we also compare the different types available to RV owners.
We also compare RV Induction Cooktops against other types of cookers such as gas and electric and see how they match up.
And there's a guide on How to Clean an Induction Cooktop, so if you're completely new to these accessories, you'll soon know all there is to know. If you prefer, you can skip straight over the review and read the RV Induction Cooktop Buyer's Guide by clicking the link...
Review of the Best RV Induction Cooktops
Let's get straight into the best RV induction cooktop reviews.
Best Overall Induction Cooktop:
Secura 9100MC
We all look for the absolute best for our vehicles and if that is what you want for your RV, and we think this induction cooktop is up there with the very best. The Secura 9100MC is designed to provide you with the best cooking experience within the comforts of your RV.

This model will give you not just a few, but 15 different power levels for cooking. These levels range from 200 watts to 1800 watts. The 15 different power levels  serve to provide you with a large variety of cooking temperature ranges from 140 to 460 degrees Fahrenheit.

The excellent temperature range is not where the features of this cooktop end. It further provides you with a built-in countdown digital timer, which can count down up to 170 minutes. It will also provide you with a feature which automatically detects a pan, a diagnostic error message system, and low and high voltage warnings. Is there anything more we could really ask for?

Bottom Line

The Secura 9100MC is designed to make cooking easier in your RV and does a lot more than that. It allows you to cook at any temperature  you want and tells you when your pots aren't compatible. It provides you with all  you could ask for. There isn't a reason why this wouldn't work for you.
Best Induction Stove for the Money:
Duxtop 8100MC
Looking to cook on a budget? Allow this Duxtop portable induction cooktop to help you save on the bucks so you can spend all you want on the actual cooking. This model will snugly fit into your budget and still provide you with all the features that you look for.

Functioning on 120 volts and 12 amps of electricity, this provides you with ten various temperature settings that range from 140 to up to 460 degrees Fahrenheit. This model is compatible with Duxtop and other induction-ready cookware in the form of cast aluminum, enameled iron, or steel with a magnetic bottom.

The auto pan detection feature prevents the system from overworking. Sixty seconds after the pan is removed, the unit automatically shuts down. It also features a diagnostic error message system and warning systems for low and high voltages.

Bottom Line

Given the fact that this induction stove comes in the limited budget range, it is surprising how well and efficiently it actually performs. The temperature increments may be a little too far apart, but the brand still offers a lot better than most of the standard induction cooktops with all its features. You can count on this unit to give you a run for your money.
Best 2-Burner Model: 
True Induction TI-2B Burner
If you are a cooking enthusiast, looking to cook multiple dishes, not only in your home, but your RV too, then a single burner induction cooktop may not suffice for you. Let us introduce to you the best two burner model you can find to satisfy all your cooking moods.

As RV cookers go, this induction cooktop functions on the standard 120-volt outlet and provides you with a lot more than simply two burners. Both burners on the cooktop work efficiently to provide fast heating of the cookware and provides consistent heat throughout the cooking process, for ideal and even cooking.

As with every induction cooktop, this unit also requires cookware that is magnetic and compatible with these specially-designed units. The unit offers a maximum temperature of 450 degrees Fahrenheit and provides multiple safety features, an easy to clean glass surface, and a lightweight, compact design that enables portability.

Bottom Line

Waiting for your burner to get free to put on another pan can be annoying and extremely time-consuming, especially when you're trying to cook multiple dishes or for a group of people. This unit will help you avoid that and allow you to cook faster. And with that job, no other induction cooktop can beat this one
Rosewill Induction Cooker
This induction cooker by Rosewill is packed with outstanding features and works so efficiently that it deserves an honorable mention on this list. Equipped with everything you want in this type of product, one can simply not go wrong with this unit.

This induction cooktop will provide you with eight different temperature settings that range from 150 to 450 degrees Fahrenheit, with increments of 25-50 degrees Fahrenheit in between. These settings can be controlled using a large LED screen display featuring four different digital controls.

The touch-operated control panel allows you a number of features other than the temperature controls. The best of these features is the timer setting which can be set to up to three hours, allowing you to leave it unmonitored and cooking, without the risk of burning or overheating.

Bottom Line

Getting a compatible pan is a task for about every model. But once that is overcome, this unit will provide you with considerable convenience  you won't find with any other products. It will provide a number of features, from the wide temperature ranges to the timer that are specifically designed for easier cooking.
Best Built-In Induction Cooktop for RV: 
True Induction 4-Burner Cooktop TI-4B
What Recent Buyers Report
Buyers have been extremely and thoroughly satisfied with this built in induction cooktop. They have been using it for years and haven't run into any problems or malfunctions. After their experience, many have reported giving it to their friends and recommended more people to buy it.
Why it Stands Out to Us
The overall construction quality and performance of this induction cooktop are commendable; however, its safety features stood out the most to us. The control panel can be locked to ensure it is not accidentally turned on by pets or children. Moreover, if it senses overheating, any liquids or strange items around the control panel, or doesn't recognize cookware, it shuts down.
Bottom Line
This is one of the best RV induction cooktops available in the market and has won many hearts over with its superior quality, excellent performance, and high regard for safety. We strongly recommend this to everyone. 
 Duxtop Portable Induction Cooktop
This RV Induction Cooktop is geared with all the right features to aid in the cooking process, which is usually difficult in an RV, we found it impossible not to give this product another honorable mention.

Duxtop has designed this induction cooktop to provide you with a portable unit that simply enhances your cooking experience. It provides 20 temperature settings with smaller increments in between for better control over the cooking process. The temperature range starts at 100 degrees and goes up to 460 degrees Fahrenheit.

But that is not all. This will also provide you with a built-in countdown timer that allows easier and more convenient cooking. You can rely on the child safety lock system, fast boil button, and the keep warm button for easy operation, along with ensured safety of the user.

Bottom Line

Given that you show caution with the handling of the pots and pans being used on this cooktop, the unit will be sure to provide you with zero troubles and the best cooking experience. Invest in this induction stove and rest assured that you will be getting nothing less than the best for your RV
Cuisinart ICT-60
What Recent Buyers Report
Customers have given this induction stove high ratings and have claimed to be very happy with using it. Many of them were beginners and found it simple enough to operate and have said that it has really improved their cooking game. They also enjoyed the classy and elegant look it has.
Why it Stands Out to Us
The convenience that this induction cooktop provides its users is what drew us towards it. It has multiple heat settings, timers, and easy operationalization. It is also portable and offers versatility. You can use it in your RV, and after reaching your destination, just unplug it and plug it into a new power supply, and it's ready to be used elsewhere.
Bottom Line
Overall, it is a truly top-quality induction cooker that makes it evident that it has been designed and constructed while keeping consumers' needs in mind. It is safe and offers you a top-class cooking experience.
Most Portable Induction Stove:
Secura Duxtop Induction Cooktop
Induction cooktops for RVs need a number of specific features, but out of all those features, the most important one has to be the portability. When we're looking at these units from that aspect, no model can provide better portability than this unit, along with all the features  it offers.

This unit comes with an ultra-thin design, which is about 40% lighter than the standard competing models. It also features a compact structure, which together with the slimness, provide for easy handling, storage, and portability. This portable design comes with a glass top, which not only gives it a sleek look but is also easy to clean.

This induction cooktop by Secura Duxtop is definitely not all about the looks. It provides users with features that are equally outstanding. The digital control panel of the unit provides a timer that can count down from 170 minutes, an auto pan detection feature, and warnings for high and low voltages for the safety of the device.

Bottom Line

If you're looking for an easy to carry induction cooker packed with features for the ultimate cooking experience, then look no further, as this is the perfect unit for all your needs. Cooking doesn't get any easier than with this cooktop.
Nuwave Induction Cooktop
Last but certainly not least, we have the Nuwave induction cooktop that we rate as highly as any other. Being second does not mean it lags in any way with its efficiency. This product will, in fact, provide you with the best efficiency you could expect from any model.

This induction stove provides you with an outstanding 52 temperature settings, which range from 100 to 575 degrees Fahrenheit. This means no matter what goes into that pan of yours, you will have complete control over the cooking process, regardless.

What we absolutely love about this is that it will take care of your worries in finding the right pan, by providing you with one itself. This product comes with an easy cooking guide, an instructional DVD, and a complete manual, along with a cookbook. Needless to say, to use this, you do not need to be a chef or have any sort of experience.

Bottom Line

This item is a complete package of features  you can utilize for the optimal cooking experience. You just need to find the right pan, which you will have to do for any model. Other than that, this induction cooktop will prepare you for the best of cooking, given all its features and cooking guides.
Buyer's Guide
Now for all the necessary information regarding RV Induction Cooktops. Here we look at and explain exactly what an Induction Stove is, and how they work. We look at the main features to look for when shopping for one, and we also compare the different types of Induction Cooktops available to RV owners.
We also compare RV Induction Cooktops against other types of cookers such as gas and electric and see how they match up. There's a guide on How to Clean an induction Cooktop, too, so if you're completely new to these accessories, you'll soon know all there is to know.
What is an Induction Cooktop?
For those who haven't had much experience with different types of cooktops, an induction cooktop is one that does not use heat from a flame to cook your food. It takes a much safer approach of using a magnetic field.
In a smaller setup, like in an RV, if the fire from the stove escapes, it can cause grave consequences. It is, therefore, smarter to use other flame-less alternatives to keep your vehicle safe.
How Does an Induction Cooktop Work?
An induction cooktop works on the basic principles of magnetism. It uses a phenomenon known as electric induction,  which creates heat energy within the pan instead of applying heat from an external flame.
A burning stove heats the sides of the pan, while an induction cooktop allows the entire bottom surface of the pan to heat up. This removes the need to put your pots and pans on a flame.
What Makes a Great Induction Cooktop?
As mentioned earlier, there are of multiple types and it is up to you to decide which one works best for you. But there are certain features a cooktop should definitely have in order for it to classify as a good one.
Heating Options
Induction cooktops come with a variety of heating options. For good cooking, one would need to be able to utilize all of these heating options. From low simmering to hot boiling, all of the options are important. It is therefore important that the model you choose offers you a wide range of options.
Safety Features
While using one, there are a number of features that can be annoying if present, or not. For example, immediate shut off of the induction heating unit can prove to be a hassle if you lift your pan while cooking or not knowing if the pan you're using is compatible with it or not. It is, therefore, necessary for it to have features like lock buttons or indicators for non-compatible utensils.
Cleaning Process
Cooking isn't the hard bit, cleaning up after is. And we understand how annoying most people find it. It is, therefore, extremely helpful if the model you choose features an easy to clean design. Such a design would feature minimal grooves and crevices, not allowing grease and such hard-to-remove substances to get into hard to reach places.
Types of RV Induction Cooktops
There are quite a few types of induction cooktops used in RVs. All have their specific features and are appropriate for certain functions. Having a basic knowledge of these types is essential in order to decide which one would work the best for you.
Portable Induction Cooktops
As the name suggests, these units are portable, meaning you can easily move them in and out of your RV. They feature a light and compact design that aids in transporting these units. They are perfect for those who go camping and like to cook outdoors.
Built-In Induction Cooktops
As opposed to the portable ones, these can't be moved around. They are fitted into the provided space, and removing them may prove to be quite a bit of a hassle. While they can't be moved, these usually do provide a number of added features and a better cooking experience.
Multiple Burner Induction Cooktops
These units can be built-in as well as portable, but one common feature is they provide more than one burner which allows for a faster cooking process since you can have more than one pan on heat at a time.
Comparison Overview
If you have any doubts or would like to further educate yourself about which cooktop or stove is better suited to your needs, then we have a comparison between different types. You can go through this to make an informed decision.
Induction Cooktop vs. Gas
While both are good options, their pros and cons have been discussed below:
Induction Cooktop
One major advantage of an induction cooktop over a gas one is that the former is a lot more efficient. While in gas, 40-50% of the heat is dissipated, in induction cooktops, 90% of the heat is efficiently transferred to the food you are cooking. Moreover, the stovetop of induction cooktops remains cooler than gas and is generally safer.
Gas Cooktop
A significant edge that gas stoves have over induction cooktops is there is no power loss. This means you can be suffering from a power outage, and your cooking will not be disrupted. Furthermore, it offers a more accurate and fast cooking temperature and generally has lower heat emissions.
Induction vs. Radiant Cooktop
Again, both of them can be great options, but it depends on what you are looking for.
Induction Cooktop
Induction cooktops are typically known for their efficiency in terms of time, safety, and energy. When you make your cookware the heat source, there isn't any conversion involved; hence, your food gets heat more quickly. They also allow for instantaneous temperature changes.
Radiant Cooktop
There are two types in this: electric and gas cooktops. They use gas or electric coils as an indirect source and then use the burners to convert energy into heat. Electric radiant cooktops are easy to use, clean, and allow for a wider range of cookware. Gas cooktops are more sensitive and responsive and provide instant heat as soon as they are turned on and are steady.
Induction Cooktop vs. Electric Cooktop
The two cooktops may seem similar in design and principle, but in reality, they are quite different.
Electric Cooktop 
An electric cooktop features a heating element under the smooth top. The electricity is used to generate heat which heats the element. This heat is used, in turn, to heat the pot or pan placed over the electric cooktop.
Induction Cooktop
Meanwhile, an induction cooktop uses no heating element. It used principles of electromagnetism to generate heat directly within the pan and heat it up.
In simple words, an electric cooktop indirectly heats the pan while the induction cooktop does so directly.
How to Clean an Induction Cooktop
If you invest in an induction cooktop, you want to take good care of it so that you get all the use out of it. Cleaning an induction cooktop isn't difficult, but it is crucial that you do it regularly. 
For maintenance purposes, use a soft, preferably a lint-free towel and smear a little cooktop cream or degreaser on the surface. 
Then wipe until all the stains are gone, and you are satisfied. 
For regular cleaning, once the cooktop has cooled down, with the help of a damp sponge, get rid of any spills. 


Follow up with a dry wipe to avoid any watermarks. 


Next, use some cleaner to gently rub the surface clean; however, be careful not to use anything that will scratch the surface. 


One important step that people usually miss after this is the usage of white vinegar to erase any stubborn spills or marks. 


If you are using a scraper to scrape off any dry food, make sure to use it at a flatter angle to avoid any damage or scratches. Moreover, you could use a cleaner that comes with a scrubbing pad designed for induction cooktops and wipe away softly.
Be sure to check out this video that we have attached for your ease. A visual representation always helps with instructions.
Conclusion
Induction cooktops are the best choice for your RV, but finding the right sort is an equally important job. Keep in mind your intended usage of the cooktop and the important features we've discussed. With all those in mind, you will be sure to choose nothing less than the best type for your lifestyle.
People Also Ask
In the above article, we gave you a complete guide one would need to buy an induction cooktop. But there are always more questions that need to be answered. In order to make sure you know absolutely everything you need to, here are a few questions people usually ask while buying.
How Does an Induction Cooktop Work?
An induction cooktop converts your cookware into the heat source using the mechanisms of electrical conduction rather than thermal conduction or an electric heating element. 
Below the ceramic plate, there is a copper wire coil through which electric current passes when a pot is placed on the top. This creates an oscillating magnetic field, which in turn brings about a magnetic flux producing an eddy current in the pot. This current behaves as the secondary coil of a transformer and uses the pot's resistance to heat it.  
Which is Better, Induction or Glass Cooktops?
Although it boils down to preference, we recommend an induction cooktop over a glass one. The glass surface is harder to clean, while an induction cooktop is more efficient and easy to use and clean. 
Which is Better, Induction or Ceramic Cooktops?
Ceramic cooktops heat not only the pan but also the surrounding air and the surface, whereas induction cooktops only heat up the pan, making them a lot more efficient. They also stay cooler when your food is being cooked and don't lose heat quickly, unlike ceramic ones that go cold soon after they are turned off. 
Are Induction Cooktops Safe?
Absolutely. In fact, these have proven to be safer than the standard flame cooktops. The latter usually come with a number of fire hazards, which can put you or your vehicle at great risk. These, however, pose no such risks and provide for an absolutely safe cooking experience.
The unit is, however, heated. And, like all hot surfaces, it does require some careful handling nevertheless.
How Long Do Induction Cooktops Last?
The lifespan of your unit greatly depends upon the brand and the usage. A good brand with careful and minimal usage will last considerably longer than a cheap and rough used one. But on average, a standard unit is designed to stand up to 30,000 hours of working. This would last up to eight years if you used it for ten hours every day.
Do I Need Special Pots For Induction Cooking?
An induction cooktop works on a very unique principle, which depends upon the type of pots/pans being used. So yes, you will have to get some special types of pots and pans for induction cooking. They are usually magnetized and labeled as induction-ready. Some units are designed to work with a slightly larger range of cookware, while others are limited to very strict specifications, depending upon the unit.
How to Prevent Scratches on an Induction Cooktop
Induction cooktops usually feature a smooth surface which people find very easy to scratch. However, steps can be taken to prevent this scratching of the surface. These steps are as follows:
Avoid moving the pan back on forth over the burner. Make sure you have lifted the pan from the surface, so the pan isn't touching the surface  as you move it.
Try sticking to pans and pots that have a smooth bottom while cooking on an induction cooktop as the rough surface increases the chances of scratching.
Do not delay the cleaning up of spills any more than necessary due to the hot surface.
Try not to bring your cooktop in contact with any aluminum foil if it is being used.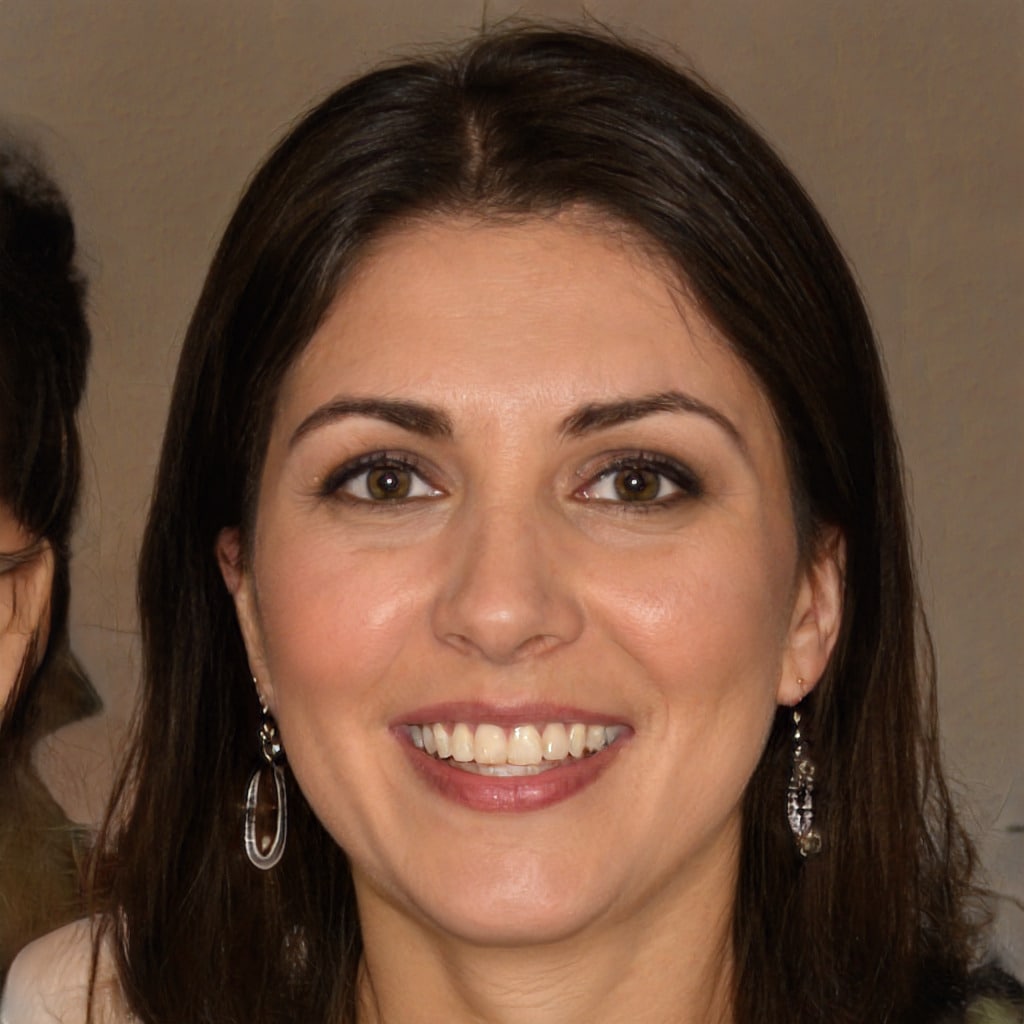 Hello, fellow wanderers! I'm Alyssia. Since 2008, my husband and I have called an RV our home, journeying through life one mile at a time. Our nomadic lifestyle has led us to over 70 countries, each with their unique tales that have shaped our own.
I share our stories and insights right here, hoping to inspire and guide you in your own adventures. Expect tips on RV living, our favorite camping spots, breathtaking hiking trails, and the joys and challenges of an ever-changing view from our window. Alongside, you'll also find practical advice on outdoorsy stuff, designed to equip you for any journey. Join us as we continue to explore the vast, beautiful world on wheels!