An RV propane generator is one of the more complex and expensive items you'll need to complete your RV set up. So, it's important to consider the many options and features to be sure you're investing in the best model for your needs.
You'll need a quality generator for when you can't connect to an AC power source. And while most generators are diesel or gasoline driven, propane generators are better in many ways, including cheaper and quieter to run.
Propane is also a cleaner-burning fuel than gasoline and diesel, making it better for both the environment and your generator, so really if I was to recommend any type of generator it would be a propane one.
To help you in your search, we have put our RV expertise together with plenty of reviews from the Internet and compiled what we believe are the best RV propane generators on the market.
After the review, we offer a buyer's guide where we compare the different types of generators. We also go into detail of what makes an ideal propane generator for RV life. And we also discuss the benefits of carrying one around with you. And if there are still any unanswered questions, there's an FAQ section regarding everything RV propane generators.
If you prefer, you can jump straight to the RV Propane Generators Buyer's Guide by clicking the link...
Review of the Best RV Propane Generators
We have found that propane generators are the best type for RV travel. Below, we examine the top RV generators and what makes them stand out from the rest.
Best Overall RV Propane Generator:
Champion 3400-Watt RV Generator
This RV generator from Champion is a dual fuel model, meaning that it can operate using propane or gasoline. When it's powered by gasoline, it has 3,400 watts of surge power and 3,100 watts of continuous power, which can support it for seven hours. On propane, it has 3,100 starting watts and 2,750 running watts. It has a Safety Fuel Selector Switch so you can safely switch between fuel types.

There's a convenient Quick Touch panel with all of the controls. It uses an electric start with a three-position ignition switch. The battery to power the switch is included when you purchase the generator.

It's relatively quiet with a noise level of 59 dBA at 23 feet. It has four outlets, including a 120V-30A RV-ready outlet, two 120V-20 household outlets, and one 12V DC outlet with a dual USB adapter for charging the battery. There's no display screen to monitor wattage or fuel usage.

It can hold 0.6 quarts of10W-30 engine oil and includes a low oil automatic shut-off sensor to ensure the tank never gets too low.
Bottom Line

With a quiet and user-friendly dual fuel RV generator, this model is perfect for travel. Since it can run on both propane and gasoline, you have more flexibility when you need to refill during the trip. It is easy to use with a 30-amp RV-ready outlet and DC port with a USB adapter as well as extra features like the safety fuel selector switch, low-oil shut-off sensor, and carrying handle.
Runner-up:
Westinghouse WGen3600DF
When it's running on propane, this dual model has a surge power of 4,180 watts and a continuous power of 3,240 watts. A standard backyard propane tank should be enough to power it for up to 12 hours at half-power. On gasoline, it produces 9,500 surge watts and 7,500 running watts. You can switch the fuel source while the system is running. On either fuel, it produces enough power to generate an entire house of appliances.

Since it's an open frame generator, it is quite loud. To start it, you can use the electric push-button or key fob remote.

Clocking in at roughly 109 pounds, this generator can be difficult to carry. Luckily, it has two wheels to easily transport it by rolling it behind you. The only time this may be an issue is when you're in a muddy or rocky area.

It has a four-gallon fuel tank with a fuel gauge and an oil tank with an automatic low-oil slowdown feature. It has an RV-ready 30-amp outlet and a DC port for battery charging, but only two standard AC power outlets.

When you buy this model, it comes with oil, an oil funnel, a tool kit, and a user's manual. It's also compliant with EPA, CARB, and CSA standards and regulations.

Bottom Line

You can't go wrong with this high-quality generator. It's pretty loud and bulky compared to some other models, but its user-friendly design and flexible fuel options set it apart from the rest. It comes with all the tools you need to assemble it and includes a handy key fob that allows you to start the generator from the comfort of your RV.
Best RV Propane Generator for the Money:
 Champion 3800-Watt RV Generator
One of this model's best features is its user-friendly Intelligauge display. This monitors and shows the wattage usage, so you never lose track of the amount of run time you have left.

When the dual fuel generator is fueled by gasoline, it has 4,750 starting watts and 2,800 running watts with a run time of 9 hours. When the 20-pound propane tank is used, it has 4,275 watts of surge power and 3,420 watts of continuous power. On propane, it can run for up to 10.5 hours.

This model has great safety features as well. It has a locking fuel selector switch to prevent accidental switches when plugging in appliances and the outlets have built-in surge protectors. It comes with an RV-ready 30-amp outlet and two AC outlets.

Bottom Line

You don't have to break the bank for a quality RV propane generator. If you're on a tight budget, this model is durable, versatile, and available at a relatively low price. On top of that, it has a user-friendly design, an impressive run time, and lifetime technical support.
Best 50 Amp Propane Generator for RV: 
DuroMax Hybrid Dual Fuel XP12000EH
If you want a model that's strong and reliable, it is hard to beat this generator from DuroMax. It operates on a powerful 457 cc OHV 18 HP engine and has a dual fuel system. On a 50% load of an 8.3-gallon tank of gasoline, it can operate for up to 10 hours. With a full propane tank, a 50% load allows it to run continuously for a maximum of 20 hours.

The RV generator has several outlets, including two 120V/20-amp outlets, one 120v/30-amp, one twist lock outlet, one 120/240V 30-amp outlet, and one 50-amp heavy duty outlet.

This model includes a number of features that enhance its safety and durability. There are circuit breakers in place to prevent them from overloading in addition to a low-oil indicator light and a voltmeter. It's also EPA and CARB approved in all 50 states.

Bottom Line 

This durable and powerful RV dual fuel generator is one you can depend on. On a propane tank, it can support multiple devices for up to 20 hours, making it ideal to use while traveling or during a power outage. It comes with a wide range of outlets for extra flexibility and convenience.
Best 3000W Propane Generator for RV:
Champion 3000-Watt Dual Fuel Generator
This dual fuel generator is the perfect combination of convenience and reliability. It's designed to power a range of devices at once, including TVs and air conditioning units. It has a convenient electric start that utilizes Cold Start Technology, ensuring it will function well in cold weather.

There's a fuel selector switch to safely alternate between the two different fuel types. On gasoline, it produces 4,000 starting watts and 3,000 running watts. A 50% load is enough to run it for about 10 hours. On propane, it produces 3,600 starting watts and 2,700 running watts, enough to run continuously for about 12 hours on a 50% load. It has a built-in Intelligauge to monitor the voltage, hertz, and runtime.

The oil tank can hold a maximum of 0.6 quarts and using 10W-3 oil is recommended. It has an automatic shut-off sensor that's activated when the oil level is too low.

This model is not the quietest option, operating at 68 dBA from 23 feet, so it could upset your neighbors.

When you buy this RV propane generator, it comes with an oil funnel, a wheel kit, a spark plug tool, an LPG propane hose, and a battery. It has five outlets, including one 120V-30A outlet and four 120V-20A standard outlets.

Bottom Line

With features like Cold Start Technology, a fuel selector switch, and an Intelligauge display, this unit is built with versatility and safety in mind. It can run for a maximum of 12 hours on propane and 10 hours on gasoline and can support many different high-energy devices at once. It is louder than some other generators, but this inconvenience is overshadowed by its heavy duty and portable design.
Duromax XP4850EH
This model operates on a 7 HP air-cooled OHV engine. The sturdy frame has four point fully isolated motor mounts that allow it to run quietly. The unit weighs a total of 130 pounds but has rubber wheels to make transporting it easier.

It has an electric start and a recoil start as a backup in case the normal start system is affected by cold air or a low battery.

It's dual fuel and the gasoline side of it produces 4,850 surge watts and 3,850 running watts. The RV propane generator can run for up to 20 hours on a 50% load on a 20-pound standard tank.

It has two 20-amp AC outlets, a 30-amp outlet, and a DC outlet for battery charging. However, the 30-amp outlet is not RV ready and will require some adjustment before it can work with most RVs.

Bottom Line

Some adjustments will be necessary for most RV systems to connect to the 30-amp outlet, but the rest of the generator comes ready to use without any extra preparation. It's sturdy but easy to transport, and a standard propane tank on half power is enough to sustain it for up to 20 hours.
DuroMax XP2000EH
This dual fuel generator can be used to power a range of electronics, from air conditioning systems to sensitive items like cell phones and laptops.

When using gasoline, it has 2,000 watts of surge power and 1,600 watts of continuous power. On propane, it has 1,900 watts of surge power and 1,520 watts of running power.
The gasoline tank is relatively small and can only support the generator for a maximum of 6.5 hours at half power. The generator is limited by the small gasoline container as well. A standard 20-pound propane tank at half power can run the unit for about 16 hours.

It has a parallel feature, so if you buy two generators you can bridge them together to double the wattage. However, you still need to buy a separate parallel kit for this feature to work.

There are two 120V household outlets, but no 30-amp outlet. It comes with an eco-mode option, which lowers the generator's idle speed to reduce fuel consumption and noise.

Bottom Line

This model doesn't boast the same power or running capacity as other generators, but it's perfect if you want a compact, portable alternative that can be used anywhere. It supplies enough power to support the typical amount of electronic equipment in an RV, and it can run on both gasoline and propane. The eco-mode option is an added bonus that allows the unit to operate at a more sustainable level that produces less noise.
Quietest RV Propane Generator:
Sportsman GEN4000LP
The constant hum of a generator can be disruptive and annoying, especially if you need to have it on overnight. That's where the Sportsman GEN400LP comes in. It's a powerful portable generator that can run for 10 continuous hours at a 50% load. It only runs on propane, which produces 4,000 watts of surge power and 3,250 running watts.

The RV propane generator is powered by a 7 HP 4-stroke OHV engine operated with a recoil start. It comes with a propane fuel hose and regulator, but the LPG propane tank is not included. It works with most standard propane cylinders.

The engine's oil tank can hold up to 20 fluid ounces. There's a device that monitors the oil level and powers it off when the level is too low to protect the engine. For further engine security, it also comes with an automatic voltage regulator to protect against surges.

The unit includes two 120V AC outlets and one 12V DC outlet you can use for battery charging.

Bottom Line

This model is affordable, quiet, and efficient. It doesn't have a dual tank system like some of the other generators on this list, but it has a streamlined design that is built to extend the engine life and provide consistent power. After just one charge, this RV propane generator can run on a 50% load for 10 hours. It's easy to assemble, and its quiet operation makes it an unobtrusive power source you can bring anywhere.
Buyer's Guide
Now it's time for the buyer's guide. Here you'll learn the differences of the types of generators, and what features make the better ones stand out. We also discuss the necessity of owning one, as you never know when you might need them.
If you still have any questions unanswered there's an FAQ section, so by the end of the article you'll be all ready to go shopping for a propane generator for your RV set up...
Types of RV Generators
The three main types of RV generators are propane, diesel, and gasoline. There are also dual fuel generators, which can run on both gasoline and propane.
Propane Generators
Every model on our list can operate on propane. Propane is the cleanest and most environmentally friendly fuel source. When it burns, it emits carbon dioxide, water, and heat. Propane generators are also quieter, easier to cold start, and have a longer shelf life, making them an excellent option for RV travel.
Dual fuel generators are versatile and convenient because they can work on two fuel types, usually gasoline and propane.
Diesel Generators
Diesel generators produce more power than gasoline or propane types, but they tend to be much louder. They're usually used for commercial purposes, but can also be a convenient option for those with a diesel-powered RV.
Gasoline Generators
Gasoline is the most affordable and accessible fuel type. It's easy to find anywhere, which makes it great for travel, but it has a shorter shelf life than propane. It's also the most dangerous of the fuel types as it is highly flammable.  
What Makes a Great RV Propane Generator?
There is a wide range of RV propane generators out there and it can be difficult to narrow down the options to find the right model for you. The most important features to look out for when searching for a propane generator are a user-friendly and portable design, a high power output, and a substantial runtime capacity.
User-Friendliness
Most generators take a little time to set up initially but once the unit is assembled, it should be designed to be straightforward to use. Elements like an electric start, fuel selector switch (for dual fuel systems), and a low-oil sensor make operation easier and safer.
Portability
Even the most portable RV generators are still pretty heavy. If you plan on taking yours camping, ensure it has some kind of wheels or handles to make it easier to move and adjust.
Power Output
It is essential to select a propane generator for RV living that has the capacity to support all of your electronic devices. The greater the power output, the more versatility you have on the road. For dual fuel systems, it's important to note that the power output will be different for gasoline and propane.
Runtime Capacity
Just like with power output, a generator will only be effective if its runtime capacity is enough to power all of your devices. Longer runtimes are better because you'll spend less money and time recharging and refueling the unit. The runtime will also be affected by the type of fuel.
Benefits of Investing in a Good Quality Propane Generator for RV Life
Gasoline generators may seem like the more cost-effective option, but investing in a quality propane generator will actually save you more time, energy, and money in the long run.
Accessible
Propane tanks are portable and readily accessible. You can find them pretty much anywhere, which makes them the perfect fuel source for RV travel.
Cost Effective
Propane is an inexpensive fuel source with a long shelf life. You can keep it in your tank for up to a year without any problem, so it doesn't need to be replaced too often and is better for storage.
Safe and Clean
Propane generators for RVs are the best for the environment, because propane is a relatively clean fuel source. It has a clean burn that produces a minimal amount of carbon monoxide, especially compared to other fuel types. It's also the safest to use.  
Noise
Propane allows engines to run efficiently and quietly. Compared to gasoline, propane generators produce much less engine noise, so they aren't as disruptive.
People Also Ask - Propane Generators FAQs
Still have questions? Scroll down to read the answers to our frequently asked questions on everything propane generators.
Are Propane Generators More Efficient?
Propane is typically not as efficient as gasoline. It has a lower surge and continuous power output than gasoline, but it lasts for much longer in the tank. It's also a cleaner alternative, which leads to less time and money spent on maintenance in the long run.  
How Long Will a Generator Run on Propane?
The run time will vary from generator to generator, but most models can run between 10 and 20 hours on a half load of propane. In general, propane is less fuel efficient than gasoline.
Are Propane Generators Worth It?
The ideal fuel type depends on your RV system and set up, but for most RV goers, propane generators are by far the best option. While they are typically more expensive than gasoline models, they are ultimately a better investment because they produce cleaner exhaust that minimizes the amount of maintenance you will need to do down the road. 
What's The Advantage of a Propane Generator?
As well as propane being a clean-burning fuel, it's also lasts longer than gasoline, so you'll spend less time buying it and filling your tank up. It's also more reliable and better for your generator so there'll be less maintenance.
Are Propane Generators Quieter?
Propane generators are much quieter than gasoline and diesel generators. Not only that, it's much cleaner and the generators are usually smaller, making them easier to transport.
Propane Generators for RVs
Since they're used to power most other devices in the RV, generators are one of the most important purchases you will make.
And while other fuels are more efficient, they are dirtier and more expensive, so getting a propane generator for your RV is the sensible choice.
They're usually smaller and cheaper to run, making propane powered RV generators perfect for travel. It's a good idea to get a dual fuel as this will give you the benefits of gasoline and propane, but it's always a good idea to have propane powered generator at least.
Whichever of the above generators suits your needs, we're sure you'll be making a good choice, and will power the appliances in your RV for years to come.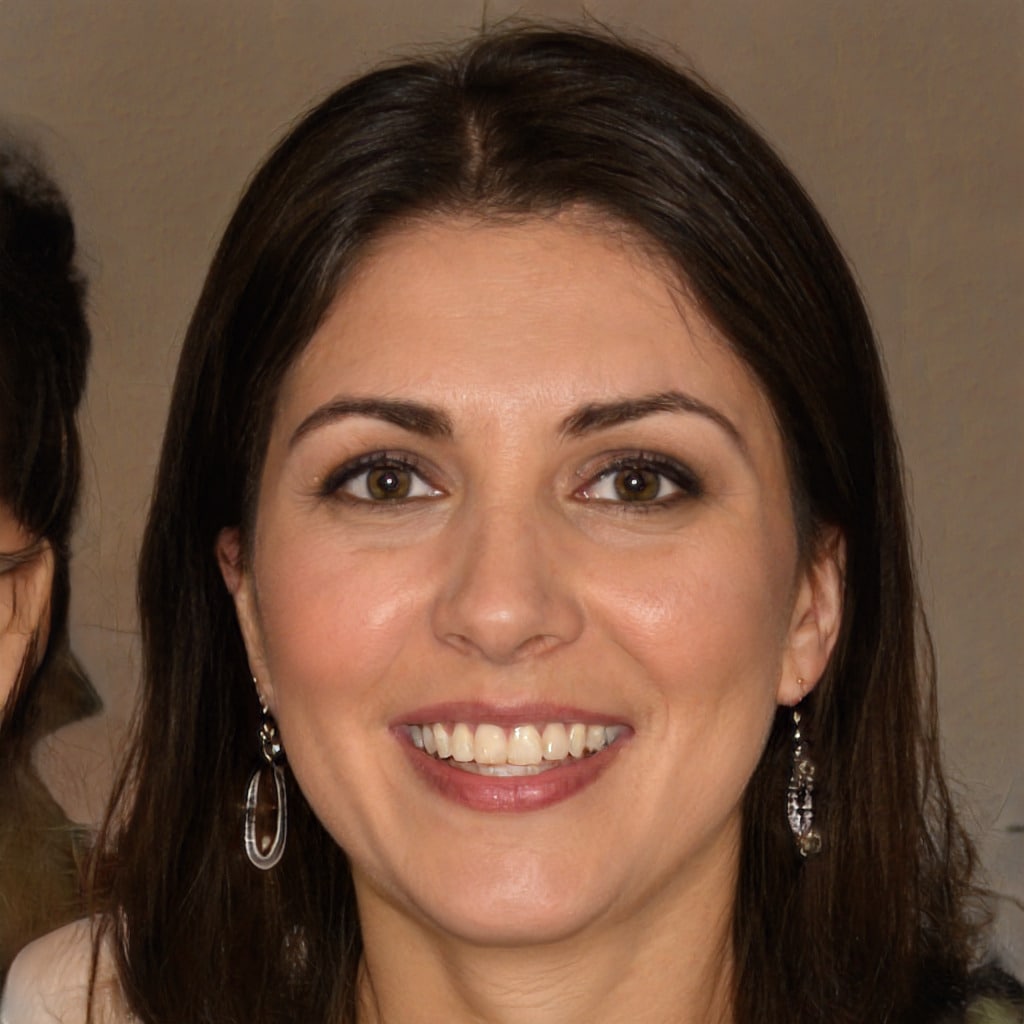 Hello, fellow wanderers! I'm Alyssia. Since 2008, my husband and I have called an RV our home, journeying through life one mile at a time. Our nomadic lifestyle has led us to over 70 countries, each with their unique tales that have shaped our own.
I share our stories and insights right here, hoping to inspire and guide you in your own adventures. Expect tips on RV living, our favorite camping spots, breathtaking hiking trails, and the joys and challenges of an ever-changing view from our window. Alongside, you'll also find practical advice on outdoorsy stuff, designed to equip you for any journey. Join us as we continue to explore the vast, beautiful world on wheels!