The DuroMax XP4400E Portable Generator is one of the best products on the market for anyone wanting to ensure they have power when the battery is switched off, and you have no other link to electricity.
This happens, when you find yourself in remote locations, or want to prepare for emergency situations. So, investing in a portable generator is the way to go. While electricity isn't vital to camping or traveling, it can mean the difference in spending your next outing more luxurious than the last.
In this review, we're going to take a look at the DuroMax XP4400E gas powered portable generator and outline its bells and whistles. You can take a look on Amazon here, and check out the reviews, too.
Being one the top portable generators, we thought it'd be ideal to provide RV Expertise guests with a full, and comprehensive overview of this generator.
To assist with the process, we'll be covering a variety of aspects such as a brief history of DuroMax and each critical component packed into this model. If you've been eyeing the XP4400E for sometime, rest assured you're about to receive the clear, and concise points behind an almost perfect DuroMax portable generator.  
DuroMax XP4400E Portable Generator
Protection: EPA and CARB compliance and low oil shut-off
Warranty: 30-day replacement warranty and a full 1-year parts warranty
Frame: 1-inch heavy duty steel tubing construction
Motor: 196cc, 7.0 HP Duromax air cooled overhead valve (OHV)
Motor Oil: 10/30 SAE
Gas: unleaded
Gas Tank: 4 Gallons
Run Time: 8 Hours
Starter: electrical
Power Panel Controls: Engine shut-off, circuit breaker, voltmeter, power outlets
Power Outlets: (2) 120V 20 Amp Standard Receptacles and (1) 120v/240v 30 Amp twist lock receptacles
Current: 120v
Wattage: 3,500; Max 4400
Amperage: 30A / 15 A
Transportation: 8-inch solid-fill tires and front handles
Weight: 120 lbs.
Dimensions: 36 x 24 x 24 inches
Who is DuroMax?
Since the company's inception, DuroMax has been a family operated business built on quality, durability, and dependability. When generators first entered the mainstream market, they were ridiculously priced and even challenging to operate. Consumers needed something that was straightforward and user friendly.
At the time, DuroMax paved the way for consumers to utilize power at a moments notice, making it "possible to have power where you need it; at home, on the job site, or away at play". As one of the leading portable generator designers and manufacturers today, DuroMax continuously aims to ensure quality and customers are always its main priority.
Main Features
The DuroMax XP4400E portable generator is a genuine piece of art and the engineers at DuroMax put their best foot forward when designing this model. The generator ships with all the pieces included, as well as the motor, which is safety packed and handled with care. From the second you open the box, you'll know you made the right decision.
The unit features an air-cooled, 196cc, 7 Horsepower motor that's constructed with a low-oil shutoff sensor to safeguard you against the worst.  The benefit of this is that it's intended to minimize noise output, while maximizing fuel efficiency - something we can all agree is advantageous to RV life. The size of the motor is designed to take on anything you need - from powering your RV to your house, this model will do it all.
With this, the noise reducing muffler is complemented by a spark arrestor to allow for extra safety while in use at campsites or busy environments. This noise output of this generator emits roughly 69 dB, ideal for keeping run time low-key and less obnoxious than competing generators.
The DuroMax XP4400E has the ability to operate for up to 8 hours off its 4 gallon gas tank, perfect for those overnight, weekend getaways. Additionally, its EPA and CARB approvals ensure you can take it to national parks and areas that are environmentally conscious. Even with 3500 Watts of power, designers still did their part to ensure it's built for the outdoors.
DuroMax XP4400E- Pros
User Friendly
As we briefly touched on, one of the main benefits buyers can expect to receive from this model is its user friendly adaptability. When you first open yours, the only additional steps necessary to get it up and running are fuel and oil. From there, the DuroMax XP4400E features electric start and is ready to supply power on demand. Whether that be your RV, jobsite, or home, this model is designed for all experience levels and is ideal for emergency situations.
Durable and Reliable 
Placed inside a 1-inch thick, heavy duty steel frame, the DuroMax portable generator is intended to go where you do. Designers had every intention of creating a model that could withstand vigorous conditions. The DuroMax XP4400E features a number of safety precautions to safeguard the unit and your bank account.
It's low oil shut-off protects the engine, while the recoil start is there for you in case the battery is suddenly drained. Even the tires are designed to take a beating. Their solid-fill construction protects against flats and the 8-inch knobby style pattern can track through a variety of conditions with ease. Moreover, the collapsable carrying handle is comfortable and perfect for making transportation a near walk in the (RV) park.
Extremely Versatile
When we say the DuroMax XP4400E can assist with just about anything, we mean it. The powerhouse of a motor that comes with this unit is intended to work for hours on end and supply you with power however you see fit.
Another top quality is that it's not a tiny generator. Buyer's repeatedly report that although they bought it for a certain reason, they find it useful in others. From back yard events, to ensuring you have power during harsh winter months, the DuroMax XP4400E a sound investment.     
Environmentally Conscious
One of the most notable qualities that can often be overlooked is the environmental benefit ingrained in the DuroMax XP4400E. This unit is EPA and CARB approved for all 50 states, meaning it can be taken to national parks and trusted with its exhaust output. Rest assured that traveling with this model will not invite any unwanted run ins with park rangers or gatekeepers.
The DuroMax XP4400E is Very Affordable
Lastly, almost every purchase comes down to one thing: price. While many generators with this many bells and whistles seem to cost and arm or a leg, the DuroMax XP4400E portable generator will not, it's very affordable and comes with an immense value unlike any other.
DuroMax XP4400E - Cons 
Size
One of the drawbacks worth mentioning though is the size of the DuroMax XP4400E. While those who travel with large, Super Duty trucks or Class A motorhomes may not be affected, the size could be a burden for anyone in a smaller RV.
Weighing in at 129 lbs and measuring 36 x 24 x 24 inches, it can be quite the challenge to travel with if you haven't planned ahead. To help combat this dilema, one of the best things we can recommend is pack around the generator and choose wisely when you'll need it. If you have space to spare, then no worries here!
Does Not Include Protective Cover
Another minor flaw we wanted to shine light on is the fact that this model does not include a protective cover with your purchase. This can come in handy while traveling through nasty weather. To help protect against the elements, be sure to get your protective cover here.
What is the DuroMax XP4400E Best For?
When it comes down to it, the DuroMax XP4400E portable generator is best for supplying power to your RV, campsite, home, cabin, or job site.
If you're setting up camp for the weekend, having common luxury items such as lights, kitchen appliances, chargers, heaters, pumps, or fans often go unnoticed until they're needed.  Having the DuroMax XP4400E by your side can alleviate future mishaps and ensure you're set up for success and comfortable, no matter the situation.
Due to the generator's versatility, users are not limited to where and how it can be used. The DuroMax portable generator is perfect for supplying backup power to your house, standby power to your business, or electricity to your next special event. Because of its 8 hour run time, no job out of reach.
DuroMax XP4400E Portable Generator - Bottom Line
The bottom line with the DuroMax XP4400E is that it's an absolute beast of a portable generator and perfect for those looking for a high quality, and affordable unit, that comes fully loaded with all the necessary features.
While the only notable drawback we found worth mentioning is its size. But it's suitable for more than RV life, because this DuroMax Portable Generator will power your workplace and home, too.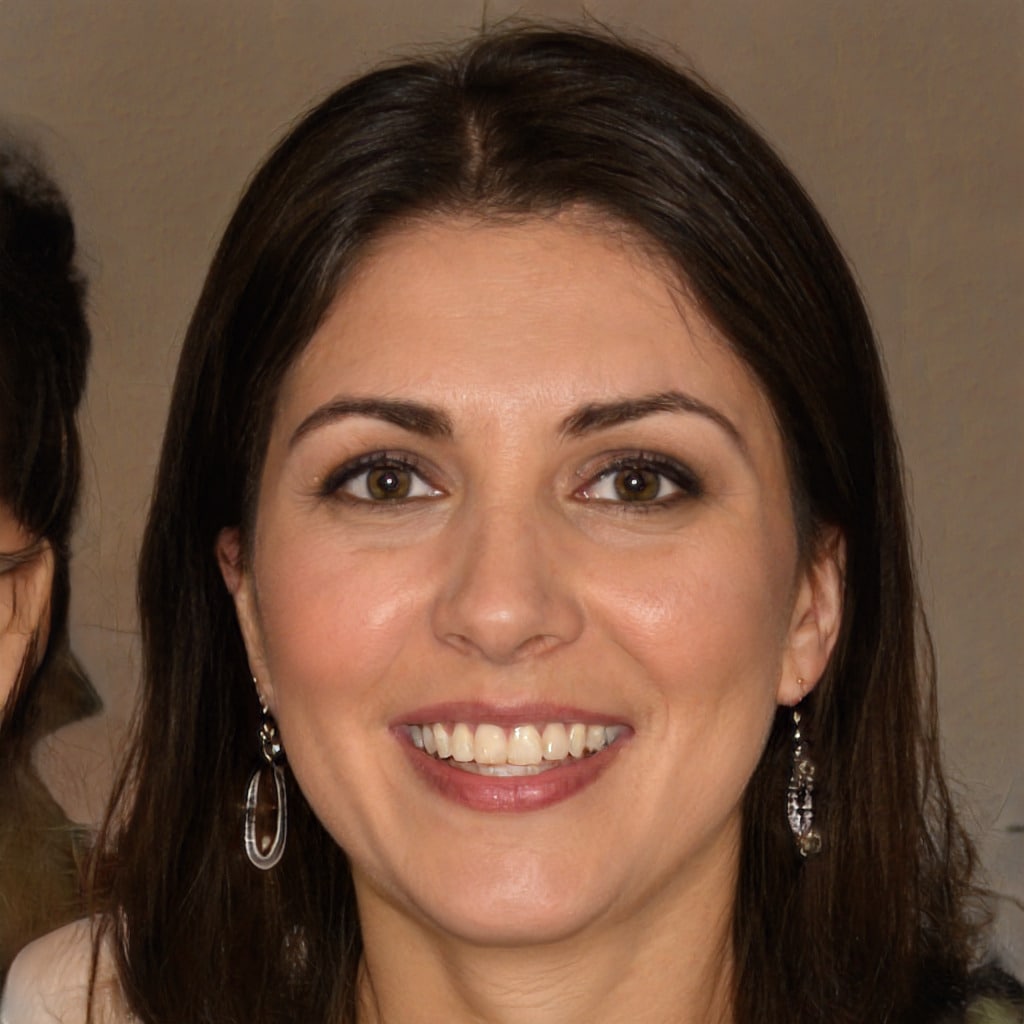 Hello, fellow wanderers! I'm Alyssia. Since 2008, my husband and I have called an RV our home, journeying through life one mile at a time. Our nomadic lifestyle has led us to over 70 countries, each with their unique tales that have shaped our own.
I share our stories and insights right here, hoping to inspire and guide you in your own adventures. Expect tips on RV living, our favorite camping spots, breathtaking hiking trails, and the joys and challenges of an ever-changing view from our window. Alongside, you'll also find practical advice on outdoorsy stuff, designed to equip you for any journey. Join us as we continue to explore the vast, beautiful world on wheels!