The Best Quiet RV Generators
There's nothing worse than loud groaning noises spoiling the ambience of a campfire, so getting a quiet generator for RV life is a necessity.
Nobody ever wants to use one, but back up generators are critical for life in an RV. And quiet RV generators are vital for keeping the peace and ambience, as having a louder generator can be a huge turnoff for those wanting a relaxing experience outside their vehicle.
Thankfully, the technology around RV generators has improved massively over the years, and tons of innovations mean the quietest generator for RV life doesn't interfere with your ambience so much.
If you've never purchased an RV generator of your own before, or you're looking to upgrade and need to refresh yourself with updated info on the quietest portable generator, look no further.
Below we have covered all you need to keep the groaning noise down and ensure you and your neighbors aren't disturbed. Take a look below at our review for the best quiet generator for RV life, and you'll be more equipped to make a good choice.
After the review, there's a buyer's guide where you'll learn all the important aspects to consider before you go shopping for a generator. We also look at what makes quiet RV generators quiet and how they compare with normal generators.
We look at the different price entries and what you should get for the money you're willing to pay. And we take look at different sizes, so you'll know what size you should get for the power you'll need.
If you prefer, you can jump straight to the Quiet RV Generators Buyer's Guide by clicking the link.
Review of the Best Quiet RV Generators
In the following section, we'll discuss the various features, pros, and cons of each quiet generator for RV life. Each product was hand picked and are some of the best and quietest portable generators currently on the market.
Best Overall Quiet Generator for RV Life:
 Westinghouse iGen2200
This is one of the quietest portable generator that would be perfect as a backup in your time of need. It weighs 46 pounds, has two 120 volt outlets to choose from, along with two USB ports to charge any of your smaller devices.
This generator will give you a full 12 hours of operation with only a 1.2 gallon tank of gas, provided that the efficiency mode is switched on. For a generator it's really quiet and when turned on, you'll hardly hear it as it only gives off 52 dBA. This unit also boasts a three-year warranty and lifetime tech support, so plenty of peace of mind there.
Bottom Line
The lightweight design of this quiet RV generator allows you to carry it around anywhere as a suitable backup generator. You'll very rarely hear any noise coming from the product, but when you do, it'll sound similar to a gust of wind. Thanks to the energy efficiency mode, it can run for a full 12 hours, plenty of time to get done what you need to get done. Our only gripe is that it could offer more outlets for more diverse charging of appliances.
Runner-up:
Honda EU3000iS
The next generator on our list is one of the most simple varieties of its kind on the market, yet it is still capable of powering your home appliances more efficiently. The parallel operation outlet will allow connection with another unit to increase the power outage by roughly double. The product offers two 120v AC outlets and a twist lock outlet for power tools. You'll also find an overload alarm, an output indicator, and an oil alert.
This generator can limit the amount of fuel it uses while also running for an extended amount of time. Running at 61 dB, it's not quietest generator for RV life but it won't disturb you. The eco-throttle mode allows your generator to last for around 20 hours on just a 1.2 gallon tank. The eco-throttle mode adjusts the speed of the engine to only just keep up with creating the amount of power necessary for each appliance. This helps reduce emissions and keep costs down.
Bottom Line
This product offers a smart design, as the parallel operation is rare to find in any generator. The addition of the oil alert, overload alarm, and output indicator allow the user to safely monitor what's going on. The generator is also great for its long lasting operation of around 20 hours on eco-throttle mode, which will save you plenty of money and time in the long run, and of course help keep the noise down.
Unfortunately, this product only has two appliance outlets with an additional socket for power tools. There wasn't any USB ports for your smaller devices like those on most other generators. The noise that comes from this device isn't the quietest, but there are much louder portable generators.
Good Quality Quiet Generator for Life in an RV
Champion 100263
A real hybrid champion at work, this quiet RV generator can operate with either gasoline or propane, making it super simple and easy to get this product up and running. The unit also holds 0.6 quarts of oil, and if it runs dangerously low, the device will automatically shut down. The electric start provides convenience, along with the quick touch panel that houses all the controls at the side of the generator.
The decibel level 59 dB, which is suitable for a backup generator. The small generator can operate for up to seven and a half hours on either gasoline or propane, and it holds two 120V power outlets along with a 12V DC outlet with a dual USB adapter. The pack also includes free lifetime tech support and a three year warranty.
Bottom Line
The main attraction of this quiet portable generator is the dual fuel ability, as it can use either propane or gasoline, making RV life a lot easier for everyone. The smart oil sensor that shuts the device off when low is also a great idea.
Considering how small the product is, 7.5 hours of operation time is more than enough for a backup generator to get the job done. The smart design makes access to the controls a lot easier. The only downside is that the 59 dB is a little louder than our quietest, but it is still one of the quietest portable generator on the market.
One of The Quietest Portable Generators
Yamaha EF2000iSv2
Similar in size to a lunch box, this extremely portable and quiet generator can provide you with 1600 running watts and 2000 running watts. And at 51.5 dBA, it's definitely one of the quietest portable generators on the market. In fact, that's quieter than a conversation between two friends. 
This peace and quiet is largely due to the built-in muffler that limits any noise. The smart throttle ability also saves plenty on power by increasing or decreasing the power outage. Depending on what the minimum power is needed for each appliances, this feature also helps with reducing noise.
You wouldn't think such a small small generator would last long, but it actually has one of the best operation lifespans, lasting for up to 10 hours. The twin tech operation feature is also a great addition that allows you to connect two devices for double the power.
Bottom Line
This generator has a lot to offer the owner. The small and portable nature of this device is something that will make anyone feel amazed. The device is only just bigger than your standard lunch box, and at51 dBA it is one of the quietest generators for RV life.
The smart throttle is a feature that saves on power and is a main reason why this device can last 10 hours on a gallon of gas. Unfortunately, this product doesn't offer the same power output that most other devices can offer, but you can connect two together for a twin tech operation that will double the power output.
Best RV Generator for the Money:
 Champion 100302
This 4000 Watt generator boasts that it is 50% quieter and 20% lighter than any other portable generator within its price range and size. One of the longest lasting generators on our list, this device can survive up to 17 hours on a single gasoline tank, mainly due to the economy mode that will use all the energy in the best way possible.
For a generator of this size, 64 dBA is an excellent noise rating. The generator can offer a large 120V 30A socket, as well as two 120V smaller appliance outlets and a 12V DC outlet with a dual USB port. If you need a little more power, you can also connect two of the same generators to give you double the power.

Bottom Line

The generator is 50% quieter and 20% lighter than any other generator within its size and price range. For some it will be a bit loud, but the power you get from it, the noise is worthwhile. The generator emits around 64 dBA, which is louder than many other products on our list, but for something of this size, it's quiet.

The product is quite a large generator and carrying two for the parallel function wouldn't be practical. For such a large generator, being able to last 17 hours is an excellent feature. There are also a few power sockets for different appliances.
Quiet RV Generator - Editor's Pick: 
Generac 7117 GP2200i
What Recent Buyers Report

Buyers have loved Generac 7117 GP2200i. It is extremely lightweight and reliable, and is also quiet, making buyers more satisfied. A few also liked the efficient design, and it's also very easy to use and good solid power.

Why it Stands Out to Us

Carrying tons of things on a road trip is always a problem, but the Generac 7117 GP2200i generator won't add much weight as its only 46 pounds. It has an efficient, user-friendly design, featuring indicator LED lights and USB port.

The economy mode ensures excellent fuel run. It has 1700 running watts and 2200 surge watts. Efficient technology allows clean and stable power ideal for sensitive gadgets and appliances.

Bottom Line

Generac 7117 GP2200i is a very reliable generator. It's the most lightweight, and one of the quietest portable generators, boasting excellent features and running time. 
Worthy Mention for Quiet RV Generator:
Westinghouse iGen1200
What Recent Buyers Report

According to recent reports, buyers have enjoyed using the Westinghouse iGen1200 portable generator. It's compact, lightweight, and easy to store. Also, it is a high-quality, powerful generator that can power almost all RV appliances.

Why it Stands Out to Us

Westinghouse iGen1200 is a high-quality generator and never disappoints. It is a gas-powered inverter generator. It is extremely portable as it only weighs 33 pounds. And even though it powers a lot, an impressive 52dBA ensures it's a nice quiet RV generator.

It has 1200W peak wattage, allowing your RV systems to be powered up without a problem. It's also parallel-capable, allowing you to connect two inverters together to the generators. It has an efficiency mode and operates using a 54cc OHV engine. It also boasts two USB ports, allowing you to connect and charge compatible devices.

Bottom Line

If you're looking for a quiet RV generator with excellent features, Westinghouse iGen1200 is a suitable choice. It is a high-quality, lightweight, and of course quiet, making user's RVing life easy, comfortable and peaceful.
Buyer's Guide
Now it's time for the buyer's guide. Here you'll learn all the important considerations before you go shopping. We also look at what makes quiet RV generators quiet and how they differ to normal generators.
We also look at the different price entries and what you should get for the money you're willing to pay. We look at different sizes, so you'll know what size you should get for the power you'll need. There's also an FAQ section for all things quiet RV generators, so by the end of the article you'll know all there is to know...
Aspects to Consider Before Buying
Whenever you plan a road trip, you want it to be fun and peaceful. Buying a generator for your RV could worry you as some are noisy and will disrupt your trip. Here are a few things that would help you buy the best unit for your RV:
Fuel Capacity 
This could be the most important factor. No person wants to depend on their inverters highly. The fuel capacity of the generators shows their power and efficiency levels. You'll need to decide which fuel capacity is best suited for you and would serve the purpose. Fuel capacity that's lower than what's needed, could result in only half of your appliances powering up.  
Compatibility With the Environment
Some generators cannot be used in certain states since they don't meet or qualify for the emission standards. So always use a generator inverter that's properly certified. The generator may also cause accidents like fire, so certification is important so that you know the product is reliable.  
Decibel Level
The decibel (dB) level is the measure of sound. You should always be aware of the dB of the generator you're going to buy as that will help you know how quiet your RV generator is. 
Wattage
You'll always need to calculate the power you are going to generate with your inverter generator. If it produces too little power, then it will only burn out with pressure. Whereas, if you use a generator with too much power, then you're just wasting money. Just calculate the wattage of the appliances, which will be most used on the generator. This is especially necessary if you plan to use power devices like AC etc. 
What Makes a Generator Quiet Compared to Others?
There are several ways to limit the noise produced by your generator. For example, the noise coming from your generator will often be due to vibrations when the unit is turned on. Many generators have a special bracket built onto their exterior that will keep the device off the ground.
Some generators are quieter because they aren't as powerful. The best generators have their own soundproofing that will limit the noise emitted from the AC. Some people even go the lengths of building their own sound proofing box that you just place over the generator.
What Size Generator Do I Need For My RV? 
An RV generator can be any physical size, but the thing to look into is what the amps and maximum watts are. Many larger trailers can reach highs of 4000 watts, while many more conservative vehicles and drivers may only need 2000 watts. It varies massively based on your needs and specific caravan, but you should ideally be aiming for one around that range, and you shouldn't need a generator that's significantly higher than your recommended wattage.
Perks of Investing in a Top of the Line Quiet RV Generator
There are a plethora of benefits to purchasing the best quiet RV generator on the market. You'll want to find the best possible product without sacrificing the peace and quiet of RV life. The following section will show you exactly what you can look forward to, or perhaps what you're missing out on.
Peace
One of the most obvious perks is that you'll have peace and quiet to which TV or listen to your music. There are plenty of generators out there that are so loud you can barely hear yourself think. By investing in a quiet RV generator you'll never have to worry about using subtitles to watch your favorite movie.
No Noise Pollution
When you're travelling around in your RV and trying to catch a glimpse of the fine species that nature has to offer, you'll easily scare away any possible sightings with a noisy generator. This noise pollution can greatly affect the local wildlife to the point of certain bird species relocating or failing to nest and breed.
Save Money
By investing in a top of the line generator, you'll save plenty of money by just going for one that has suitable noise proofing. Many people will go for the cheaper option of buying a loud, cheaper model and then trying to fix the noise themselves with a DIY sound proofing system.
Throttle Control
If a device has the smart throttle feature, it will be on the side of a quiet RV generator. This feature allows the unit to decrease the output level. Also, if the engine isn't running at full load capacity, it will make less noise by varying engine speed to run the required load compared to an engine running at full load capacity. 
Other Factors
Factors such as air density around the generator, alternator making more mechanical noise, the structure of the generator, cooling fans, etc. are important to know as they add to the generator's noise levels. 
How Much Does a Quiet RV Generator Cost?
Generally speaking, your RV generator cost is going to be proportional to the noise it makes. The more expensive it is, the quieter it'll likely be since the parts will be more recent and higher quality. As a result, these are the general price points you'll see for most generators based on their typical noise levels.
$200 - $400
You won't get many quiet generators for RV living in this price range, but instead, products more likely described as power stations. These are often electric and lithium batteries that are more for electronics than heavier appliances, such as the impressive Newpora Portable Power Station. While they're not what you might want in a quiet RV generator, they can be great alternatives if you want a quiet portable generator but don't need a long or intensive charge.
$400 - $600
With the price range, you start getting a much wider variety of standard fuel tank and propane engines, but the noise level is standard, especially at peak power. Newer models are generally quieter, thanks to generator technology, but stronger models like the Rainier R4400DF Dual Fuel Generator will make much more noise than a specifically designed quiet RV generator. 
$600+
If you want a remarkably quiet generator for  RV life, you should be looking at around $600 or more. The quietest portable generator is far bulkier to dampen or produce lighter sound, but they're worth the purchase and end up being far less disruptive than products at the lower ranges. Many like the WEN 57380i even come in multiple watt strengths and sizes, meaning you can get a much more specialized generator than you likely could for the lower and louder product ranges.
How to Choose a Quiet RV Generator
An RV generator is always going to make some noise, regardless of the model you buy, and an RV owner will always want a generator that makes minimum noise. Here are some characteristics that can help you choose a quiet RV generator:
Size and Quality of The Engine
The sound of the unit varies with the change in power output. You first need to see how many appliances will depend on the generator and then find one suitable for your power range. More power means more decibels and a louder generator, but the noise could vary from model to model.
Inverter Generator Technology
Inverter generators are designed to efficiently generate currents but with smaller engines, allowing a reduction in noise. 
Best Uses For a Quiet RV Generator
There are multiple reasons why you should bring a generator with you in your RV, as there are literally hundreds of activities that need power. Here are a few that we think require a quiet generator:
Night Time Camping
How many times have you wanted to just sit outside in your deck chair and enjoy the ambience of nature but been stopped by nightfall? A quiet generator can power a few lights for you to relax in peace without worrying about the dark or a noisy generator.
Entertainment
One of the most important uses for a generator is entertainment. Being able to watch TV or power your appliances is an important part of RV life. Having the ability to do this while also not suffering from any noise is a godsend. How can you be expected to watch a movie with 80 dBA of noise coming from the generator?
Charge Your RV Battery
This isn't necessarily a benefit of a quiet generator, but rather a benefit of having a quality generator. If you had a backup generator, you'd be able to use this in emergencies like when your RV battery dies, which it often can do. If you have a powerful enough generator, you could be back up and running within 30 minutes.
People Also Ask - Quiet RV Generator FAQs
Below are some more questions answered to further help you know more about quiet RV generators: 
What Makes an Inverter Generator Quieter?
Many factors can make a device quieter, but the main reason is they have smaller engines with greater power options. It inherently won't make as much noise as a standard generator, but you can lower its power output to strain it less and provide even less noise if you don't need as much energy from your generator.
How Many dB is a Quiet Generator?
dB stands for decibels, which is a measure of sound. A generator with a rating of 50 to 60 dB is more or less quiet. Any number more than this may be regarded as loud. However, a standard generator will make a sound over that level.  
Do RV Parks Demand Your Generator Be Quiet?
Regardless of the brand you buy, a standard generator will always make noise. Different RV parks and campgrounds have different policies that allow generators to operate in particular boundaries. Many have generator-free areas for campers who want to enjoy noise-free areas. 
Generally, campers are given quiet hours, which allows them to operate their generators only in those hours. Generators should also be less than 60 dB, but this number may vary depending on park policies.  
Is 69 dB Loud For a Generator?
A standard generator is normally around 60 dB. The higher the dB, the higher the noise it will make. A vacuum cleaner is around 80 dB, making it louder. However, for comparison, 40-70 dB is considered bearable noise. 80-90 dB is considered annoyingly loud, and 100-120 dB is considered extremely loud. 
One generator which is quieter for someone may be louder for someone else. It also depends on how close the generator is to you. 
How Do I Make My RV Generator Even Quieter?
You can buy the quietest portable generator, but it will still make noise. There are some options you can try to make your generator quieter than it is, such as getting a noise reduction box or a generator muffler, or make the onboard generator compartment soundproof.  
Keep The Peace with a Quiet RV Generator
Generators are a necessity for life on the road, and getting the quietest portable generator available should be everyone's aim.
It will power your RV at night and when you're parked up, allowing you to enjoy all your devices that need power. As daunting as a camping generator can be, you'll likely be surprised how easy they can be to use to power your RV. 
Despite all the functions and capabilities, there are tons of resources you can find that will tell you how to use your specific product, the starting watts, and its peak power. As long as you treat it with care and take proper precautions, a quiet RV generator will make your travel trailer journeys significantly smoother.
Remember, size does and doesn't matter. Many small generators are quiet because of their size, but they might not power much. Whereas, big ones will power much more, but will naturally be louder.
Always do you due diligence and get a quiet as possible RV generator that can power you appliances with disturbing you too much.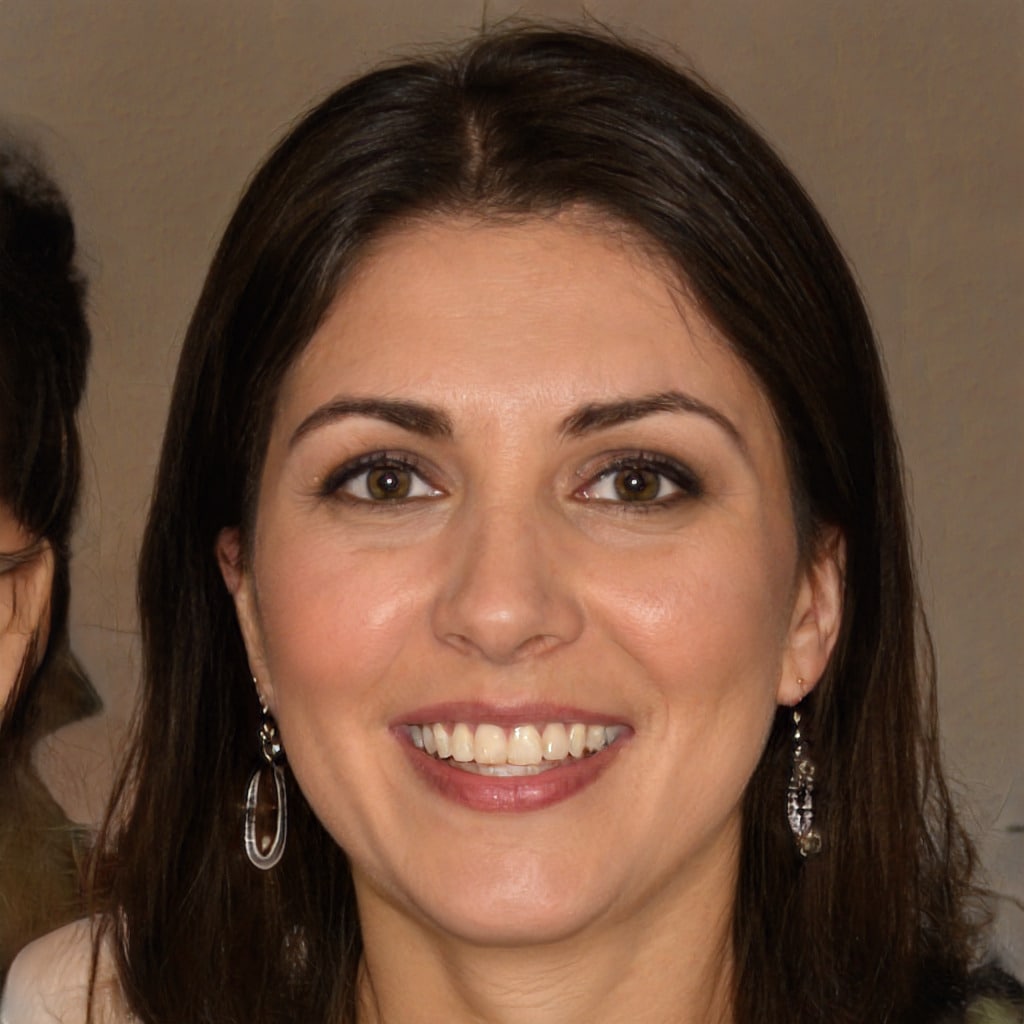 Hello, fellow wanderers! I'm Alyssia. Since 2008, my husband and I have called an RV our home, journeying through life one mile at a time. Our nomadic lifestyle has led us to over 70 countries, each with their unique tales that have shaped our own.
I share our stories and insights right here, hoping to inspire and guide you in your own adventures. Expect tips on RV living, our favorite camping spots, breathtaking hiking trails, and the joys and challenges of an ever-changing view from our window. Alongside, you'll also find practical advice on outdoorsy stuff, designed to equip you for any journey. Join us as we continue to explore the vast, beautiful world on wheels!