The Best RV Roof Sealants Reviewed
Looking for the best RV roof sealant? For however big a job you need, getting this right is critical to patching up your trailer. The team at RV Expertise is here for all your needs as (unfortunately) we have many years of experience with sealant products.
Choosing the right sealant is important for a variety of reasons and picking the right one can be the difference between a fun relaxed vacation, or one full of headaches. And of course, if you don't fix your problem and it persists, it could be much more than a ruined weekend
In this article, we will be covering a variety of the most effective RV roof sealants on the market, their specific qualities, and how to choose the right sealant. You can jump straight to the RV Roof Sealant reviews by clicking the link...
We also offer a buyer's guide before and after below and after the reviews where we offer much more advice on the best RV roof sealants. We look at and compare the different types, such as RV rubber roof sealant, roof sealant tape etc.
We've also included a guide and video on how to seal your RV roof, and how often it should be done, so you can be confident going forward that your RV is well protected.
Things to Consider When Buying RV Roof Sealant
Whether you're vacationing in your RV or living in it, roof cracks can be a major hindrance for any RV owner. If it's raining a crack can cause major issues for the inside of your trailer, such as mold, grime, and ruined accessories and furniture.
If it's hot out the cracks will let the heat in and diminish the efficiency of the air conditioning unit or fan. Checking product specifications should be step one before buying. This will save you time, money, and help avoid unnecessary complications. We'll dive into some of the specifics to check on right now.
Material
When choosing an RV roof sealant, one specification to be aware of is the material used in making it. This is an important component for numerous reasons because it affects the durability, longevity, and your ability to use the sealant effectively.
The material of the sealant, and the material of the roof or spot to be patched up should be taken into consideration. Common materials are typically EPDM or TPO rubbers. EPDM rubbers are typically black, very durable, and can last up to a decade. So when maintenance is necessary on an EPDM roof, you want to do it right. We'll mention which products go with EPDM in the product review section.
TPO tends to be shiny and rigid and doesn't last quite as long as EPDM, but with proper care and maintenance they can last as long as you need. We will also be mentioning which sealants work best with the TPO material as well.
Application
Another thing to consider before buying is how to apply it. Application can pose complications if not careful with your choice. The different types of application processes include brushing on, squeezing from a tube, and sealant tape.  
The process you choose should depend on the size of the crack you're filling over. If it's a really small slit in the roofing, a squeeze tube should get the job done. Sealant tape is one of the more convenient options and can easily be expanded or contracted for changing crack conditions. 
What May Happen if You Don't Choose a Quality Sealant
A sealant is one of those items that anyone with an RV should definitely own. Having one of these products at your disposal is quite necessary, in case of emergencies or needs. If you do not own one, you will find that there is a lot that could go wrong.
A Leaking Roof
Better safe than sorry is what they all say. If you don't use a sealant beforehand, it is likely that you will start experiencing a leak in your roof later on. Getting these fixed can be very expensive, especially if the leak is a bigger one. It is, therefore, better for you to use a sealant before any of that happens.
Discoloration and Deterioration
The sun, with all its ultraviolet radiations, is pretty unforgiving. It is known to cause discoloration and deterioration. Guess what prevents your roof from these outcomes? That's right, a roof sealant. So if you do not use one, your new roof won't take long to look old.
Cracks
Temperature and varying weather conditions can cause expansion and contraction in the material, since that is the part that is highly exposed. These changes in form can lead to cracks in the roof at the site of fixtures. If a sealant is used, it can prevent this from happening since it can expand and contract along with the material. But without it, you will be facing some troubles.
Review of the Best RV Roof Sealants
Now that we've identified some considerations to keep in mind when shopping for some new roof sealants, let's dive into the product review portion. For each product, we'll be highlighting some main features, then discussing a handful of pros and cons.
Best Overall RV Roof Sealant:
EternaBond RSW-4-50
We're kicking off our Best RV Roof Sealant with EternaBond's RSW-4-50 Sealant Tape, which is a high quality product.
This sealant is number one for a wide variety of reasons, but we're just gonna focus on a few. Users are often impressed by its ability to patch up the cracks, quickly and effectively. It comes with a variety of size options for customers, so it's not difficult to find the one that suits your needs.
Installation is as easy as cutting the length you need, pulling the clear backing off, and pressing it firmly against the spot that needs patching. Elongation of the tape is another perk of installation as the sealant easily expands or contracts to your specific needs. This sealant works on EPDM roofing, as well as galvanized roofing, so it's extremely versatile. 
Bottom Line
This sealant is our top pick when it comes to fixing those large or small leaks. Thanks to its strong, protective adhesive, EternaBond ensures you have more time to relax and stay cozy. If you're looking for a user friendly model that is dependable and durable, we can't recommend this enough. 
 EternaBond EB-RT040-50R
What Recent Buyers Report
This product has managed to gain a huge number of positive responses from its buyers, which is why it ranks high on our list. Consumers are particularly surprised and impressed by its thorough stickiness, which ensures a tight seal and one that won't come undone.

Why it Stands Out to Us

We love this RV roof sealant for a number of reasons, which range from its top quality watertight seal to the durability of the material which doesn't let it crack. But what we really like about it is the outstanding compatibility that allows it to adhere to a wide number of surfaces.

Who Would Use This Most

One can find this product being used by all sorts of RV owners that like fixing their leaks and tears of the roof themselves. For those that wish to use a sealant extensively, for resealing the whole roof, would find this product to be ideal with its durable and long lasting seal.

What Could Be Improved and Why

Everything about this product from its ideal price range to its watertight seal is absolutely perfect for all sorts of users. The only improvement one could ask from this is that of a better color range that would make the sealant mix in with the RV surface and not stand apart.

Bottom Line

This sealant proves to work better than most others that you would find in the market. It can close off even the smallest of spaces with a watertight seal that you can trust to last for long enough. With all these features, this product would make an ideal choice for just about anyone with an RV.
Best RV Roof Sealant for the Money:
Geocel GC28100 Pro Flex
What Recent Buyers Report

There is an extremely positive response from all those that have recently bought this product. Manufacturers have managed to greatly please customers by creating a product that provides a remarkable seal within an acceptable price range for anyone and everyone to afford.

Why it Stands Out to Us

Most liquid sealants require a surface to be completely dried before they can provide with their best sealing properties, but this product is different. What really stands out about this is that it gives your roof an outstanding seal, with its excellent adhesion, no matter what the surface it's adhering to.

Who Would Use This Most

It is ideal for those that are on a budget but still want the functionality of a high quality roof sealant. It will provide you with a price tag that is fairly pocket-friendly while ensuring that you get the functionality that is the same as any high-end product.

What Could Be Improved and Why

While applying the RV roof sealant, it is recommended to cut out the smallest possible part of the tip for a small amount of dispensing. This is to help you avoid any excess product on the surface since it is unforgiving with its removal. If only the manufacturers had designed it for easier removal, we would have absolutely no complaints.

Bottom Line

This is designed not only to provide you with a secure seal on your roof but also to ensure that it does not weigh down too heavy on your pocket. So if you are looking for a quality roof sealant, and one that will maintain the aesthetics of your vehicle, then rest assured for this is the perfect one for you.
Best Fiberglass Roof Sealant:
XFasten Black Butyl Seal Tape
What Recent Buyers Report

According to recent buyers, this product works nothing less than a professional grade material should. It works like a dream providing with a high quality, reliable seal that greatly impresses users. The product ensures customer satisfaction with its outstanding customer service, which is another factor that has greatly impressed the buyers.

Why it Stands Out to Us

To us, what really stands out is not its high quality durable seal and neither its enhanced capability of adhering to a wide range of materials. What really impresses us is its long shelf life, which will allow you to use it for a long span of time, even after it has been opened and used.

Who Would Use This Most

This is perfect for use for just about all RV surfaces and patterns which would make it ideal for all RV users. But who would really love this are those who want a professional finish on their RV roofs after applying a sealant. This unit serves to be the perfect solution for such a requirement.

What Could Be Improved and Why

Applying this product might take the user longer than any other would. This is due to the tricky handling of the material that needs to be taken care of. If the manufacturers alter the composition so that they provide easier application and the same quality of material, buyers would find it to be absolutely perfect.

Bottom Line

Final thoughts on this RV roof sealant would be in its favor. There may be a few drawbacks with the product, but those are unavoidable and do not affect the high quality seal provided by it. With that said, this is definitely one of the best fiberglass sealants that you can invest in.
Best Aluminum Roof Sealant:
Dicor 501LSW-1
Dicor has been one of the top suppliers of RV accessories since 1984 and continues to deliver high quality, reliable products. The 501LSW-1 Self-Leveling Lap Sealant is no exception to their promise of quality RV products.
This excellent RV roof sealant is compatible with any roofing material, including EPDM and TPO. Dicor sealant promises no discoloration of any material it's applied to and guarantees all weather conditions are kept out. This sealant is especially effective around the roof edges, air vent edges, or pipes, and screws.
Bottom Line
Dicor is a great company with years of experience and has established trust from delivering great products time and time again. This RV roof sealant will do everything you need it to, which means weather is not a problem and those annoying cracks are gone for good. 
Best TPO Roof Sealant:
Dicor 502-LSW
What Recent Buyers Report

This provides a seal that is remarkably secure and reliable, and that is exactly what buyers have to say about this product. They have been greatly impressed by the smooth finish that it offers as well as the enhanced durability of the seal formed.

Why it Stands Out to Us

This is undoubtedly an excellent choice, which is why it is on this list. But another feature that really spoke to us was its outstanding ability to cover areas around vents and air conditioners. Usually, sealants do not function well enough to seal these areas efficiently, but this is an exception.

Who Would Use This Most  

All those that are looking for a quick solution to leaking roofs should opt for this. It would work to not only put an end to the existing leaks but ensure that no new leaks develop. And it further proves to be ideal for all those that wish to seal their vents completely as it provides a long-lasting seal that won't crack.

What Could Be Improved and Why

Once the sealant has been laid down and dried, it is very hard to remove. If one wishes to remove it for whatever reason, they would have to work very hard. If the manufacturers had designed it to be a little more forgiving with the removal, its use would have been a lot more convenient.

Bottom Line

The efficiency of the seal that is provided by this RV roof sealant can be estimated simply by observing how hard it is for the seal to come off. This goes to say that the product provides you with one of the best seals that you could want for your device and that too, for almost all the surface materials.
Best Roof Sealant Tape:
Cofair UBE425
What Recent Buyers Report

This is one of those RV roof sealants that get high ratings and positive reviews from its buyers due to its exceptional performance. Users remark on the high quality seal that it provides, which according to them gives a very nice factory like finish to the vehicle, but at home and with great ease.

Why it Stands Out to Us

This is capable of providing a long lasting permanent seal, just like most of the quality roof sealants, but what makes it stand apart from the rest is its capability to resist cracks, hardening, or shrinking which is most commonly an issue with most sealants. For this reason, this, in particular, is worthy of mentioning on this list.

Who Would Use This Most
This is ideal for use for all sorts of RV owners since it provides an enhanced seal for all roofs. But specifically, those individuals who prefer a professional finish when using a roof sealant would find it to be ideal for use. This is due to the factory finish that it gives to your RV.

What Could Be Improved and Why

This is ideal for use with all sorts of materials, and we love that, but what can be improved with this product is its compatibility with different surfaces. The material won't adhere to unusual patterns and designs on the roof, which isn't ideal for roofs which feature unique designs.

Bottom Line

This roof sealant is one that is meant for a wide range of RV owners, given its compatibility with a range of materials. The product may be a little pricey, but it is well worth the amount for the high quality seal and the factory like professional finish that it provides for your RV.
Dicor Butyl Seal Tape
What Recent Buyers Report

Recent buyers have all come to the conclusion that their investment in this product is one of the best choices that they have made for their vehicles. They have reported being extremely pleased by how convenient and easy it is to apply and how efficiently it works at forming a tight seal for your RV roof.

Why it Stands Out to Us

This product provides a number of features and pros that you won't get from many other products. For this reason, it beats a number of products and got on this list, but what really stood out to us was how easy this item is to use. And not just in terms of application, but also its removal which is easy and absolutely mess-free.

Who Would Use This Most

Those who have RV with roofs that are not compatible with other sealants or have a design that they don't understand how to seal can put all their worries to rest. This roof sealant will prove to be the ideal choice for all these, providing them with a quality seal for their unique roof.

What Could Be Improved and Why

While applying the seal, if the temperature is higher than a recommended range, you will find the tape getting stuck all over, even on your fingers, and the sealant will squish out and need to be trimmed. The tape would be more appreciated if the sealant didn't act such a way at a higher temperature.

Bottom Line

This butyl tape may be a little expensive to buy, but its price is well justified by the quality of seal that it provides. The product will prove to be the ideal solution for a leaking roof, no matter the type of surface it is that you are trying to seal. Any design or any material; this tape will work for you.
Beech Lane RV White Roof Sealant Tape
What Recent Buyers Report

For its buyers, this RV roof sealant has served to be the perfect delivery of everything that the brand promises. They have claimed to be extremely content with its performance and highly impressed with how much the formed seal can withstand. For this reason, they have only said positive things about this product.

Why it Stands Out to Us

What we love about this is how easy it is to use. Just stretch it out and firmly place it over the areas that you need to seal. This is also why this works so well in emergency leaks as well, where there is no time to waste on a sealant that needs to be left to dry.

Who Would Use This Most

This is the ideal choice for all those that look for a permanent solution for their leaking RV roofs. Those who do not wish to apply layers after layers for sealant over time to fix constant leaks would find this to be the ideal answer to their problems.

What Could Be Improved and Why

Unlike a liquid sealant, this tape won't be able to adjust with the contractions and expansions in the material of the roof, so while it may prevent leaks, it won't be able to do the same for cracks. It would be better if the manufacturer came up with a solution for this that would look after the risk of cracks as well.

Bottom Line

An item that comes with a lifetime warranty as well as a money back guarantee is pretty rare. It goes to say a lot about how efficient the product is at what it does, as well as how durable the seal that it provides is. With that said, why would anyone not want to invest in this sealant?
Best Rubber Roof Sealant:
ToughGrade Self-Leveling RV Lap Sealant
What Recent Buyers Report

Those who have recently used this sealant have left nothing but good reviews about it. From its reasonable cost to its outstanding performance, absolutely everything about it has impressed all its buyers. They have specifically remarked at the ideal adhesion of the product with rubber roofs.

Why it Stands Out to Us

One of the best things that really attracted us about it is the quantity that it offered. 4 pieces of these tubes is an ample amount, enough to suffice for a complete reseal of your entire vehicle at once. But what we love even more is how well the product prevents your RV from discoloration.

Who Would Use This Most  

Those who are looking to buy a good amount of RV roof sealant for their vehicle's repair should definitely look into this the most. It will not only provide a high quality seal to keep your RV protected but will also provide enough amount to suffice for your use without buying multiple packages.

What Could Be Improved and Why

This sealant only comes in the package of 4 tubes, which is great for extensive use, but not so much for small repairs. We would appreciate it a lot more if it came in individual tubes as well for all those that need to use only a small amount. That would be a lot better than buying 4 tubes that one would never get to use.

Bottom Line

This is highly recommended for those who have a rubber roof on their RVs. This is known and trusted to perform the best with these sorts of roofs, and otherwise. Above all, it will ensure that its exceptional performance doesn't weigh heavy on your pocket.
Through the Roof! Cement & Patching Sealant
Next up is one of the most versatile roof sealants available. Through the Roof from Sashco is making patching so straightforward. 
Through the Roof ensures a water-tight seal so the inside of the RV is secure and out of harms way. That tight seal also protects your cool air so it stays inside, keeping the heat out!
This sealant is clear, so it maintains the aesthetic appeal of your RV for years. This clearness adds heat resistant capabilities so worrying about cracking in the sealant is no longer an issue. It also doesn't freeze, so extreme temperatures on both sides of the spectrum are covered.
The application process is relatively simple as well. Squeeze the tube on the spot you need to patch up and brush it in. You can apply it on freezing surfaces, hot surfaces, or wet surfaces, and you won't have any problems.
Bottom Line
Through the roof is the perfect name for this product because it goes above and beyond the typical RV roof sealant. If you need the job done right, don't hesitate to jump on this top of the line sealant. Worrying about weather while on a trip is a thing of the past.
EternaBond RoofSeal
Next on our list with another great RV roof sealant tape by EternaBond. This sealant will work for any sealing needs as it comes in multiple lengths and widths.
If you're roof is EPDM, TPO, Hypalon, or most PVC and metals, this sealant will get the job done.
This sealant will keep the weather outside so you can enjoy your time inside. Leaks in the structure are gone immediately and you can go back to relaxing.
Application is as straightforward as putting a Band-aid on a cut. Measure your required amount lengthwise, cut it off, pull off the clear adhesive, press firmly onto the crack, and the problem is solved.
Bottom Line
There is no more worrying about weather with such simple installation and quality of material. No matter the conditions, you can trust this sealant will keep you protected when you need it to most. It can be easily stored in between uses and is extremely user friendly. 
Best Self-Leveling RV Roof Sealant:
RV Flex Repair by Ziollo
What Recent Buyers Report
Buyers have really enjoyed using RV Flex Repair RV by Ziollo. It is a good-quality, reliable sealant. It helps your roof become leak-free. It is also very easy to use. It will take some time to cure, but it sticks well. A few have also expressed their wish to buy more of these, given how great it worked. 
Why is Stands Out to Us
RV owners are quite impressed with this sealant, and we love it too. It offers a lifetime warranty as it will last as long as your RV lasts. It can be applied in wet or dry conditions as this rubber roof sealant is self-leveling caulk, making it very easy to use. It is a solvent-free, non-hazardous sealant. It also works well with RV flex repair seam tape. The caulk is non-shrinkable and flexible. 
Bottom Line
Overall, this RV roof sealant offers great benefits and provides user comfort when sealing their roof. It is user-friendly and satisfies the users completely. It will not shrink and allow you to seal your roof neatly.
Best RV Metal Roof Sealant:
Geocel 56801
What Recent Buyers Report
According to recent reports, buyers found Geocel 56801 great to use. It is easy to work with and works great on the roof. It has worked as it was described and is quite tough. It has helped RV owners seal their roofs neatly without causing any leakages. A few also mentioned that it was a great product for TPO RV roofs. 
Why it Stands Out to Us
Geocel 56801 roof sealant works great. It contains contraction properties to stand against the joint movement. The change in temperature will not affect the EPDM RV roof. It expands well and has great UV-resistance. It is non-flammable as well, and no extra adhesives are needed with it. It is solvent-free and satisfies the user by sealing their RV roof just how they want it. 
Bottom Line
In all, this is a tough and long-lasting sealant that seals RV roofs without causing any leakages. If you want to have a sealant that perfectly seals your RV roof, expands greatly, has UV-resistance, and much more, then Geocel 56801 will suit you best. 
How Often Should You Seal Your RV Roof?
Sealing your roof could be a difficult job, but it is not supposed to be done regularly. You should inspect your RV's roof annually at the very least, and look for signs that indicate the roof needs sealing. These signs could be; 
After Roof Damage
Your roof could get damaged due to heavy winds, tree branches could fall on it, or heavyweights on the roof can cause leakages. 
With Age
As time passes, just not your RV roof, but any product would need repairing with. As your RV roof starts to get old, it will be less effective in keeping the water out regardless of maintenance. 
In Case of Loosened Screws and Defective Sealants
Your access ladder, air conditioner, and other things are fixed up your RV roof with screws. When these screws start to loosen up, they start creating space for water to go in. Also, vents and other things are sealed up the roof, and with time, they are dried up. Then they pull away from the seam, which leaves cracks and enough space for water to go inside. 
So if you do not inspect your roof with time and are not aware of these signs, then the worst-case scenario could be your roof falling. A new RV roof may need sealing after three years, but generally, your inspection and signs would guide you on how often you should seal your RV roof. 
How to Seal an RV Roof
An RV roof sealant helps you extend the life of your RV roof. Using one will decrease the transfer of heat into the roof and prevent thermal shocks, protect the roof membrane, and prevent leakages. Below are steps you can follow to seal your roof: 
Get on the roof.


Take a little bit of mineral spirit.


Then put it on a clean rag and clean off dirt and debris.


Next, take a dry rag and wipe off extra lap sealant, which was already present.


Then take the lap sealant and apply it to the clean spots and cover the cracks.
Using an RV roof sealant is not complicated. To understand the process visually, here is a video: 
Are All RV Roof Sealants The Same?
As mentioned earlier, not all sealants are the same. The material, longevity, ease of application, and durability of the RV roof sealants can vary widely. So be sure to check out the details of each sealant first.
Types of RV Roof Sealants
These may all provide you with the same function but are eventually different in nature. There are two main types of roof sealants that work in a quite similar manner, preventing leaks from your roof.
Self-Priming and Adhesive Type
What type of sealant this is can be very well figured by the name itself. These units come in the form of a single continuous rolling tape. This can be placed over any required surface of your RV, and it will get right to doing its job. What's more is that these can be immediately painted over. It is ideally cost-effective and mess-free, allowing compatibility with a wide range of temperatures.
Liquid Roof Sealant
This type is a liquid alternative. These are just as efficient as the tape ones and work ideally at fixing leaks. This will permanently stick to the surface, ensuring a watertight seal. These are also of multiple types, depending upon the type of material it is made up of. Most of these materials provide specific properties, which is why you need to be careful while picking out one for yourself.
People Also Ask
Below are a few more questions answered to help you know more about RV roof sealants. These might even clear up any confusion you might have after reading the article. 
In this article, we intend to provide you with all the required information that one would need regarding roof sealants. To ensure that we do not miss out on any of the important bits, here are a few questions that users commonly ask. Answers to these questions will hopefully be helpful in providing you with more information that you may need.
How Much Does it Cost to Reseal an RV Roof?
Sealing your RV roof is one of the most important tasks when maintaining your RV. It may not be performed regularly, but when it is needed, professional help might be required. If you decide to do it yourself, it might not be as neat or efficient as a professional. 
The cost of resealing your RV roof depends on the size of your trailer, material your RV roof is made of, the amount of labor needed, and the quality and brand of sealant you are going to use. On average, it could cost between $800 and $900. 
What Do I Need to Know Before Sealing My Roof?
Choosing a suitable sealant for your RV roof could be difficult. The kind of sealant you are going to need will depend on the material of your roof and type of sealant. However, there are a few things you should know before sealing your roof. 
These include the surface material of your RV roof, how convenient the process is, the cost of the sealant, curing time, why do you need it, the warranty of the product, and how damaged the roof is. Acknowledging these factors will help you choose the best sealant and seal your roof perfectly. 
How to Apply Roof Sealant
Applying a roof sealant is an easy job and one that almost anyone can do themselves. Just start by preparing the surface first by cleaning it up. Ensure it is free of any moisture, dirt, or debris. Once you know that the roof is clean and dry, you can go ahead and apply the sealant. It is as easy as that.
How Long Does Roof Sealant Take to Dry?
The time taken to dry depends upon a number of factors. The most important ones of these are the type of product used and the weather conditions. Generally, a roof sealant can take 8 to 24 hours to dry properly. However, this time can be affected by the conditions of dew and humidity.
How to Remove Roof Sealant
Removing the sealant is a process that varies from product to product. You can find the instructions for its removal on the manual that usually comes with the product itself. Generally, removing it isn't a tough job and can be done just as easily as applying it.
Can You Use Any Sealant on an RV Roof?
Yes, you can use any sealant on the roof of your RV. There's no hard and fast rule of having any particular kind for your roof.
RV Roof Sealant - Keeping Outside Right to Protect Inside
Remember to check your RVs roof material to ensure compatibility so there aren't any mix ups in your purchase and you can patch up those leaky areas as soon as possible. We've offered a variety of colors as well to help maintain the aesthetic appeal of the RV.
All of the RV roof sealants above are completely weatherproof to ensure rain stays out, and maintenance of the inside temperature is right where you want it to be.
We hope this article was helpful in your decision making process, don't hesitate to comment below with any questions. Please enjoy your RV endeavors going forward!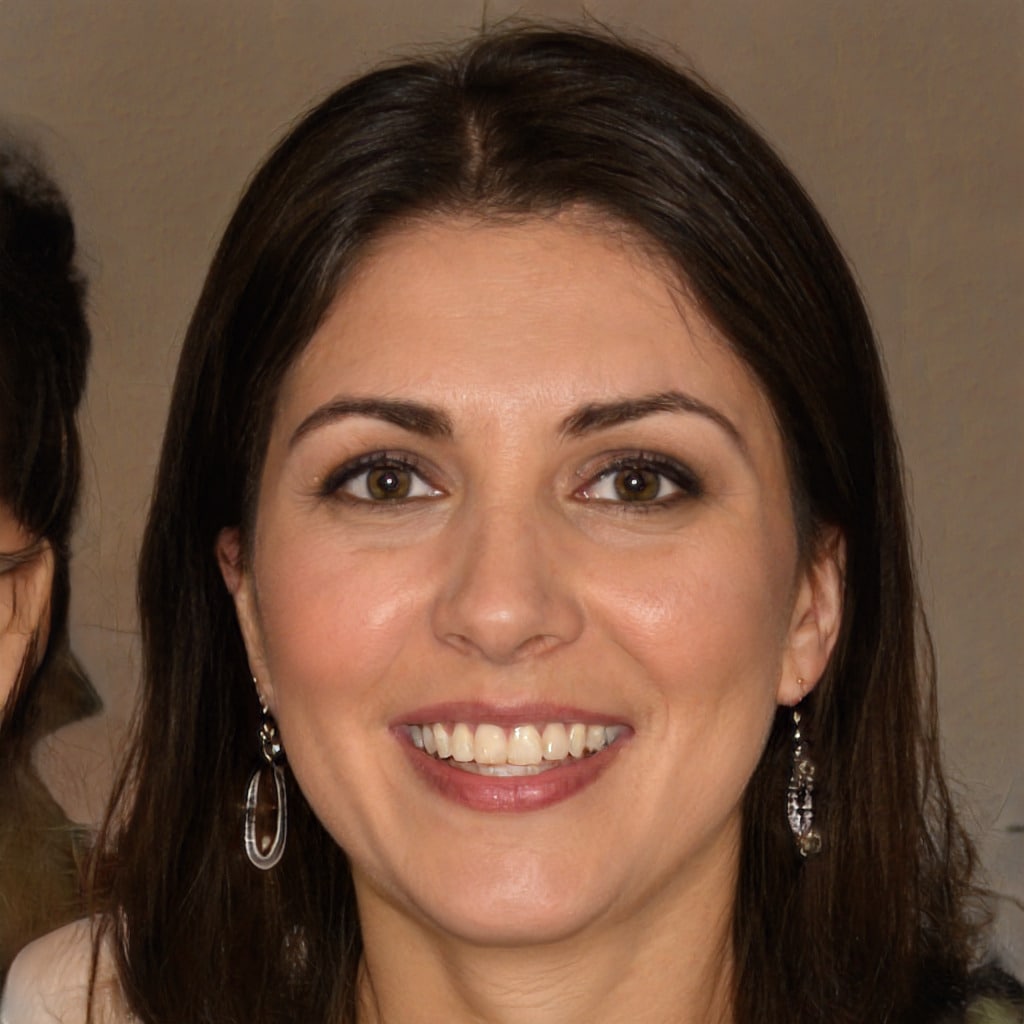 Hello, fellow wanderers! I'm Alyssia. Since 2008, my husband and I have called an RV our home, journeying through life one mile at a time. Our nomadic lifestyle has led us to over 70 countries, each with their unique tales that have shaped our own.
I share our stories and insights right here, hoping to inspire and guide you in your own adventures. Expect tips on RV living, our favorite camping spots, breathtaking hiking trails, and the joys and challenges of an ever-changing view from our window. Alongside, you'll also find practical advice on outdoorsy stuff, designed to equip you for any journey. Join us as we continue to explore the vast, beautiful world on wheels!