The Best RV Portable Waste Tanks
Looking for an RV portable waste tank? They might not the most glamorous aspect of RV traveling, but they make getting out into the more remote areas.
Sure enough you won't need one if you're staying at an RV park, but if you want to enjoy life away from it all, then a portable septic tank for your RV set up would be a good idea.
Using an RV portable septic tank makes the dreaded emptying process much simpler, and we all need that. They  make it possible to veer off a campsite when you want to get away from it all. 
There are many brands on the market, and sometimes it gets hard to decide which would work for you. To save you time, we've reviewed some of the best on the market.
As well as reviewing the best models, we've included a guide on RV portable waste tanks in general. Before the review you'll learn more about the benefits of getting one, and also what to look for when shopping for a portable waste tank.
After the review, the buyer's guide continues with a few step-by step guides on How to Use an RV Portable Waste Tank, How to Empty a Waste Tank, and How to Clean a Portable Waste Tank. You can jump straight to the How To Guides by clicking the link...
Benefits of Investing in a Great Portable Waste Tank
As you are adding equipment to your RV, a waste tank is probably not the first item you are looking to invest in. It may seem like any tank can do the job, but buying a high-quality portable waste tank is one of the best investments you can make for your RV. They aren't glamorous but they are essential.  
There are many benefits when you opt for a quality model. One of the most important is the material. Quality RV portable waste tanks will be made from material that is durable and long-lasting, so you don't have to replace it each year. It is also common for them to include a two to three year warranty for extra protection against any potential issues that could occur.
Top of the line septic tanks are often lined with zinc and/or aluminum, which help trap the stench inside of the tank. Cheaper models are not guaranteed to have this protection and could lead to your whole RV smelling a little too similar to the waste tank contents.  
On top of that, waste tanks are heavy. When you have to take the 40+ pound tank to a dump station, having a model that is easy to pull and steer will help immensely.
How to Choose an RV Portable Waste Tank 
Keep these qualities in mind when looking for a new portable waste tank:
Size
One of the first factors to consider when investing in a portable water tank is the appropriate size. If you only have a few people traveling in the RV, it is not worth the money or space to have a 40-gallon tank. Pick a size that will be able to accommodate the amount of people travelling in the RV without needing to be dumped every single day.  
Portability
When you're travelling in a RV, it is essential to consider the portability of every item. Having a tank with wheels is very important. Waste tanks are incredibly heavy, and it is not recommended to try and carry one on your own.
Models with 4 wheels are the most convenient, but there are also a few top-quality tanks with only 2 wheels. Regardless of the number of wheels, two of them should be able to swivel so you can properly steer and maneuver the tank.
Having a tall pulley handle is also a big help. Too many models come with low handles that require you to hunch over when pulling the tank, which is not comfortable or efficient.
Material
One of the top materials for the tank body is polyethylene. It is similar to plastic, but it is much stronger and more effective at sealing the tank. Aluminum coating helps seal the tank further and increases its durability.
Valves
Most portable waste tanks only have one valve, which connects the RV sewage system. Often times you will have to purchase the connecting pipe separately. If you do, make sure it is at least three inches wide to avoid blockage.
A second valve is not very common, but if you have one you will be very grateful you do. To empty most tanks, you have to lift and dump it. If you have a second valve for dumping, you can simply open it to transfer the waste, which is much easier and more sanitary.
A great additional feature that is not included with all models is a gauge showing the tank's capacity. It makes it much easier to monitor the level and helps prevent messy overfilling.
Review of the Best RV Portable Waste Tanks
With that information in mind, let's take a look at a selection of the best portable waste tanks on the market right now.  
Best RV Portable Waste Tank:
Camco Rhino Heavy Duty 21-Gallon Portable Waste Holding
This portable waste tank set has everything you need to safely move waste from the RV to the dump station. At 21 gallons, it is heavy-duty and durable. The wheels have a no-flat design, so you don't have to worry about encountering any problems rolling the tank to empty it. You can also easily attach it to a golf cart or truck to tow it when it is especially heavy. There is even an integrated tank rinse and a low drain hole that make it easy to empty and clean.
The tank is made from blow-molded, UV-stabilized HDPE that will not leak or deteriorate in the sun. All of its hardware is also zine-plated to protect against rust and corrosion, so it is built to last for a long time.
It includes a comprehensive kit of accessories to help you clean, maintain, and store the tank when you are not using it. The kit includes a 3-inch RhinoEXTREME sewer hose with bayonet and lug fittings in addition to multiple adapters and other fittings. The hose's exoskeleton design includes TPE technology that prevents damage and makes it easy to compress for compact storage.
We recommend the 21-gallon tote tank, but there are also options available at 15 gallons, 28 gallons, and 36 gallons.
Bottom Line
Overall, the Camco Rhino Heavy Duty 21 Gallon Portable Waste Holding Hose, tote tank, and accessories kit is an excellent product and investment for those constantly on the road. Its superior design is built to last and streamlines the waste disposal process so you never have to worry about transportation, storage, or leaks.
Barker (30844) 4-Wheeler Tote Tank - 42-Gallon Capacity
With 42 gallons of waste storage capacity, this is definitely the heftiest waste tank on the list. It is 45 x 24 x 24 inches and weighs 47 pounds when empty. The tank is crafted from very durable blow-molded polyethylene and is plated with zinc and aluminum to trap the stench.
Despite its larger size, the double wheel front-swivel design ensures it is still easy to pull and maneuver. The tank has a 3-inch conventional waste valve, so you can simply open the valve and can avoid lifting the contents into the dump tank altogether.  There is also a bobber gauge to help monitor the capacity and avoid potential overflow.
If you prefer a smaller model, it is also available in a 25-gallon and 32-gallon size. It is manufactured in the United States.
Bottom Line
The Barker 30844 4-Wheeler Tote Tank has it all. With its large storage capacity and easy no-lift waste removal design, it is hard to beat. It takes up more space than some of the other products on the list, but it is definitely worth it if you are looking for a model that has a large capacity while still being incredibly easy to pull and maneuver.  
Barker (31342) Tote Tank - 30-Gallon Capacity
Measuring 37 x 24 x 11.8 inches and 34 pounds when empty, the Barker 31342 Tote Tank is lighter than other portable waste tanks and easy to store. It is constructed from blow-molded polyethylene and aluminum, allowing it to be both durable and lightweight. It also has strong zinc-plated steel brackets.
The extra-large rubber wheels move freely across most surfaces and the quality handle is plenty tall, so it is very easy to pull and steer. The standard bayonet fittings ensure you can connect it practically anywhere.
It also includes a ¾-inch garden cap hose, a 3-inch bayonet cap, two 3-inch hose adapters, two 3-inch stainless steel adjustable clamps, and a ½-inch ID drain hose.
Our favorite is the 30-gallon model, but it is also available in four smaller sizes ranging from 10-22 gallons.
Bottom Line
The original tote-along, the 30-gallon Barker 31342 model is lightweight, durable, and easy to use. Keep in mind that there is no storage capacity indicator, so you have to be a little more diligent about checking the levels. However, with a 30-gallon capacity that should rarely be an issue. Overall, it is a top-quality RV portable waste tank that's designed with convenience and simplicity in mind.
Best Portable Waste Tank for the Money:
Tote-N-Stor 25608 Portable Waste Transport
With a 25-gallon waste storage capacity and a size of 35.2 x 24 x 11.6 inches, the Tote-N-Stor 25608 has everything you need. It is sturdy and durable while still being easy to pull and maneuver, even when full.
There is also an accessory kit, which contains a 36-inch drain hose, a 15-inch garden hose, one hose clamp, a 3-inch cap with a garden hose fitting, a straight adapter, and a garden hose cap and strap. Even better, you can store and organize all of these pieces in the built-in compartment.
A tow bracket is included, so you can attach and tow the tank from the back of your vehicle for convenient transport. Another perk with this model is its compatibility. It can be used with both grey and black water tanks, and can even be attached between the two types.
Bottom Line
Overall, the Tote-N-Stor 25608 portable waste tank is a straightforward and effective product designed for convenient transport. The tow bracket makes it simple to attach and tow behind your RV. Further, the handy storage compartment allows you to keep all of the necessary fittings in one place, so you're never stranded without the proper tools for transferring and draining.
Tote-N-Stor 25609 Portable Waste Transport - 32 Gallon
The Tote-N-Stor 25609 is very similar to the previous model in its design but with a significantly larger waste storage capacity. It boasts 32 gallons of storage space and measures 45.8 x 24 x 11.6 inches.
The included accessory kit contains a 36-inch drain hose, one hose clamp, a 3-inch cap with a garden hose fitting, a straight adapter, a 15-inch garden hose, and a garden hose cap and strap. All of these pieces fit easily in the built-in storage compartment.
Like the 25608, this model is also compatible with both grey and black water holding tanks.
Bottom Line
If you like the Tote-N-Store 20128 but want something with more storage space, this waste tank is an excellent option. It includes many of the same perks at a greater size, including a steel tow bracket, a built-in storage compartment, and a sturdy design.
Thetford SmartTote2 Portable RV Waste Tote Tank 40518
More straightforward and simple in its design, the Thetford SmartTote2 is a versatile model compatible with any RV type. It has a waste storage capacity of 27 gallons and measures 15 x 41.5 x 24.5 inches.
With a fast draining rate and large port opening for rinsing, clean up is a breeze with this portable waste tank. You don't have to worry about lifting the tank to drain it, either. It includes a 90-degree elbow nozzle for easy sewer hookup.
Even better than a capacity indicator, this model has an Auto Stop level gauge that prevents overfilling.
The front wheels are attached to the handle, which makes it easy to steer and maneuver. The handle can also attach to a trailer hitch if you want to tow the tank.
Bottom Line
With a foldable handle and a storage compartment, this waste tank is compact and easy to use. The Auto Level gauge is a standout feature that will protect you from any very undesirable overflow and the large port makes draining fast and easy.
Alpha Systems VB22548H
What Recent Buyers Report
Recent buyers have been quite satisfied with this waste tank due to its blow-shaped HDPE processing technique. It is highly durable, and its features make it fit easily into any type of RV. Buyers mostly have enjoyed the easy installation of the Alpha Systems holding tank and its perfect fit. They also like that it comes exactly as described. 
Why it Stands Out to Us
Alpha Systems holding tank holds a huge capacity in its portable waste tanks, which serves users with convenience and ease of installing a mandatory sanitary system. This further helps people who do not want to empty the tank more often as it has a larger capacity to hold wastes. The biggest pro that makes this model unique from others is its high durability due to its uniform thickness. 
Bottom Line
Overall, this portable waste tank is well liked as it is easy to install and highly durable. Its uniformed thickness makes it more reliable and holds a large capacity. It fits almost any type of RV. It also comes with a one-year warranty, so in case something goes wrong, there is a big relief for the users that it will be fixed. 
Tote-N-Store 20123 Portable Waste Transport 4 Wheeler, 25 Gallon
The Tote-N-Store 20113 4-Wheeler is a great middle-of-the-road option with 25 gallons of storage. It is 41.5 x 27.7 x 14.5 inches and weighs roughly 40 pounds when empty. Despite its great size and capacity, it has a discreet design that is a breeze to store and transport.
It has an extra-long ergonomic handle and four sturdy rubber wheels, so it is very easy to steer and maneuver. In addition, it includes a convenient built-in storage compartment to hold all the necessary accessories, which includes a 3/4 -inch garden hose cap, a 3-inch garden hose cap, a 3-inch straight hose adapter, a 15-inch garden hose, a 3-inch x 36-inch waste drain hose, and clamps.
The tank comes completely assembled when you order it, so there is no hassle and you can use it right away.
There is an embedded translucent sight tube that allows you to monitor the levels and indicates when it reaches capacity, so you won't be at risk of overfilling it. It also includes a vent system, ensuring fast filling and draining times.  
Bottom Line
If you are looking for an RV portable waste tank that has a lot of storage but is still compact and relatively discrete, this is a great choice. All accessories fit neatly in the extra storage compartment, so you don't have to worry about keeping track of different pieces and can keep it all it one place. On top of that, this product has one of the fastest filling and draining rates, so you can spend more time doing the activities you enjoy.  
Tote-N-Store 20129 Portable Waste Transport 4 Wheeler, 38 Gallon
At 38 gallons, this is one of the largest portable waste tank for RV living. If you are planning for a big RV trip, it is a great choice because it does not need to be dumped as often.
The venting system gives this model one of the best filling and draining rates out there. You can completely empty the tank in just a few minutes.
This model also has the added convenience of a built-in storage compartment for enhanced organization. The included fittings you can store in this compartment are a ¾-inch garden hose cap, a 3-inch garden hose cap, a 3-inch straight hose adapter, a 15-inch garden hose, a 3-inch x 36-inch waste drain hose, and clamps.
Even better, there is a translucent sight tube that allows you to always monitor the level of waste and prevent it from going over capacity.
The tow handle is designed to be taller than the handle on most tanks, making the process of pulling and steering significantly easier. When you let go of the handle, the tank remains upright.
Bottom Line
Despite its huge waste storage capacity, this model is extremely easy and comfortable to maneuver. Details like the taller tow handle and built-in storage compartment take it to the next level. On top of that, its incredibly fast fill and drain rates ensure you won't be spending all day taking care of the waste tank.
Buyer's Guide Continued...
Now for more info on portable septic tanks, and our guides on How to Use an RV Portable Waste Tank, How to Empty a Waste Tank, and How to Clean a Portable Waste Tank.
What Size of Portable Waste Tank Do I Need? 
This question can be answered only after you consider how often you go on road trips and how much you use your bathroom. Remember, you are going to need a portable tank that will flush all the gray or black content into it. 
If your black tank can store 30 gallons of water, then buy a waste tank with a capacity of more than that as this will allow you to dump your waste without fear of spilling it. 
You should also know the ease and convenience of installation and functioning, durability, and affordability. Another important factor to consider is the tank's physical size as you are going to need to store it in someplace when it is not being used. 
How to Use an RV Portable Waste Tank 
An RV portable waste tank might look easy to use, but it can be tricky sometimes. To ensure it is correctly used, follow the steps mentioned below: 
Firstly, you need to wear gloves as you're dealing with human waste and it might spill. 


Then look up the sewer hose to connect it to the tank and then attach the other end of the hose to the waste tank. Double-check the connection for security. 


Open the vent of the tank so the air can escape once waste flows in.


Open the valve of the tank and let the wastage flow into the tank.


Once the waste finishes draining, close the tank valve and unhook it. 


When the tank is empty, disconnect the hose from the tank. 


Next, to empty the tank, take it to a dump station.


Then connect the hose again to the dumping point and open the air valve.


Raise the tank, so the waste flows into the dumping point. 


After the waste is drained out, the tank is empty again. 
You can further watch the video mentioned below for an overview of what is just described above:
How to Clean Out and Flush an RV Waste Tank
Once you dump the waste, you may think that the tank is clean. But this may not be the real case as there might be some waste left not visible to the naked eye. Here are some steps to help the user flush out and clean the portable tank: 
1. Empty your black tank first by regularly flushing out the waste
2. Then flush out the gray tank to the tube
3. Next, rinse the black tank to expel the remaining waste too 
Now that the waste is out, you might think that the tank is clean. However, that is not the case at all. Therefore, the next step is power washing. 
4. These tanks should be washed at 400 psi, which will come from a gas-powered pressure washer system with a special tip on the end. The tip goes in the tanks, and the four jets on it will fire backward at high pressure, which will pull the washer into the tank. 
5. After the washer is inside the tank, the pressure will dislodge all the waste stuck there. 
6. After 15-20 minutes, you will see a lot of difference in the water coming out in the tube. It will be much cleaner now.
7. Now, pull out the washer, and you will see the tank is much cleaner now.
8. Then clean the gray tank similarly. Make sure to keep your gray tank shut as if you don't, then it will build scum and mildew, which will not come out easily even after power washing. 
For further help, here's a video to help you understand tricks and techniques used for conveniently flushing and cleaning the tank.
How Do You Empty an RV Waste Tank?
Next, we'll walk you through the basic process for emptying an RV waste tank. Please use the YouTube video below for a full overview of these steps.  
Take safety precautions and always wear rubber gloves to protect yourself against any potential spills.


Make sure you have one sewer hose, one sewer adapter, and one male sewer cap. These features are included with most of the tanks listed in this article.


If there is a capacity indicator, make sure the bobber is in place.


Connect the RV to the tank. If you are emptying both, empty the black tank before the grey tank.


As you do this, keep an eye on the capacity indicator to avoid overflow.


Close off the flow, then take the hose out of the container and close it with the female cap.


Next, attach the waste tank to the back of your vehicle so you can tow it to the nearest dump station.


Once you are at the station and the tank is loose, prepare the fittings. Move the tank over to the station and connect it using the sewer hose.


Once the tank is connected, pull the lever up and the tank will begin to empty.


When it is empty, shut it off and disconnect the hose.


Rinse the hose and the inside and outside of the container. If you are also emptying the grey waste tank, you can wait to rinse the inside of the container until after that is done.  
Conclusion
In conclusion, there is a lot more than meets the eye when it comes to RV waste tanks. Investing in a quality product that is portable with the correct size and material for your needs will simplify the process so you can relax and enjoy your trip.
People Also Ask
Still have questions? Scroll down to read the answers to our frequently asked questions on this subject.
The information mentioned above mainly answers all the questions a buyer wants to know when buying a portable waste tank. However, there might still be some confusion. Below are some more questions answered to resolve the confusion. 
How Much Waste Can a Portable RV Sewage Tank Hold?
It depends on the model of RV tank you are using. There might be limited storage on an RV, so you need to get a portable waste tank, which would be easy to store. So you will have to measure the storage area available and then find a model that will be easy to install into it. On average, tanks are capable of holding:
Freshwater tank: 20-100 gallons
Greywater tank: around 50 gallons 
Blackwater tank: 18-64 gallons
Where Do I Empty an RV Waste Tank?
There are different dumping points assigned in different states permitted by regulators. These dumping stations are specifically made to store black or gray water waste to prevent it from entering the nearby water streams. 
How to Mount a Portable Waste Tank on RV
Mounting a portable waste tank on the RV involves the following steps:
Select your holding tank material
Draw out the design of your RV
Draw the holding tanks on it
Install the freshwater pump 
Install the black and gray holding tanks
Maintain your tanks
How Often Do You Need to Flush the Waste Tank on an RV? 
It totally depends on how much you use your RV. If you take it out once in a while, then clean the tanks before use and when also before putting the vehicle back into storage. However, if you take out your RV quite often, then the cleaning should be done as frequently as it is used so that the tanks are spotless. 
What is an RV Portable Waste Tank?
A portable RV holding tank is one that is easy to transport and use in a variety of recreational vehicles, from RVs to tiny homes. Black water, or waste water, is the water that comes from the toilet and is stored in the portable waste tank. Portable models are usually on wheels, which makes the process of emptying them much simpler and easier.
Can You Dump RV Waste Into Septic?
Technically, yes. However, waste tank contents are full of bacteria and very hazardous, so it must be done carefully. It is important that you know exactly where the septic tank is underground to avoid any mistakes.
Septic treatment systems have a very specific makeup of aerobic and anaerobic organisms that breakdown organic matter. It is common to use chemicals to help break down waste in a portable waste tank, but those chemicals can negatively impact the septic system. If you plan on dumping the contents into the septic system, avoid adding chemicals to your waste tank.
How Often Do You Empty an RV Holding Tank?
The frequency at which you need to empty the tank will depend on the amount of passengers you have. If it is just you and one other person traveling, it is usually fine to only empty it once a week. However, if you have a larger group traveling in the RV and using the facilities, it is best to empty it every other day.
How to Know if Your Portable RV Waste Tank is Full?
The general rule is to empty the tank when it is about two-thirds full. Some models include capacity indicators to help monitor the level, but many do not. If it is more difficult for you to monitor the levels, the best way to avoid overfilling is to keep a consistent emptying schedule. Overflowing can cause a very unpleasant mess and cause damage to the inside of the tank.
How to Choose the Right Size of Portable Waste Tank?
When selecting a size, the most important thing to consider is the amount of people who will be using it. The more people you have consistently using the system, the more often the tank will need to be emptied. If you know you will regularly have a lot of passengers, it is worthwhile to invest in a tank with a large capacity. However, this should not be the default. For most journeys, a tank between 15 and 35 gallons is more than sufficient. Bigger tanks are very useful with a lot of travelers, but they also take up much more storage space.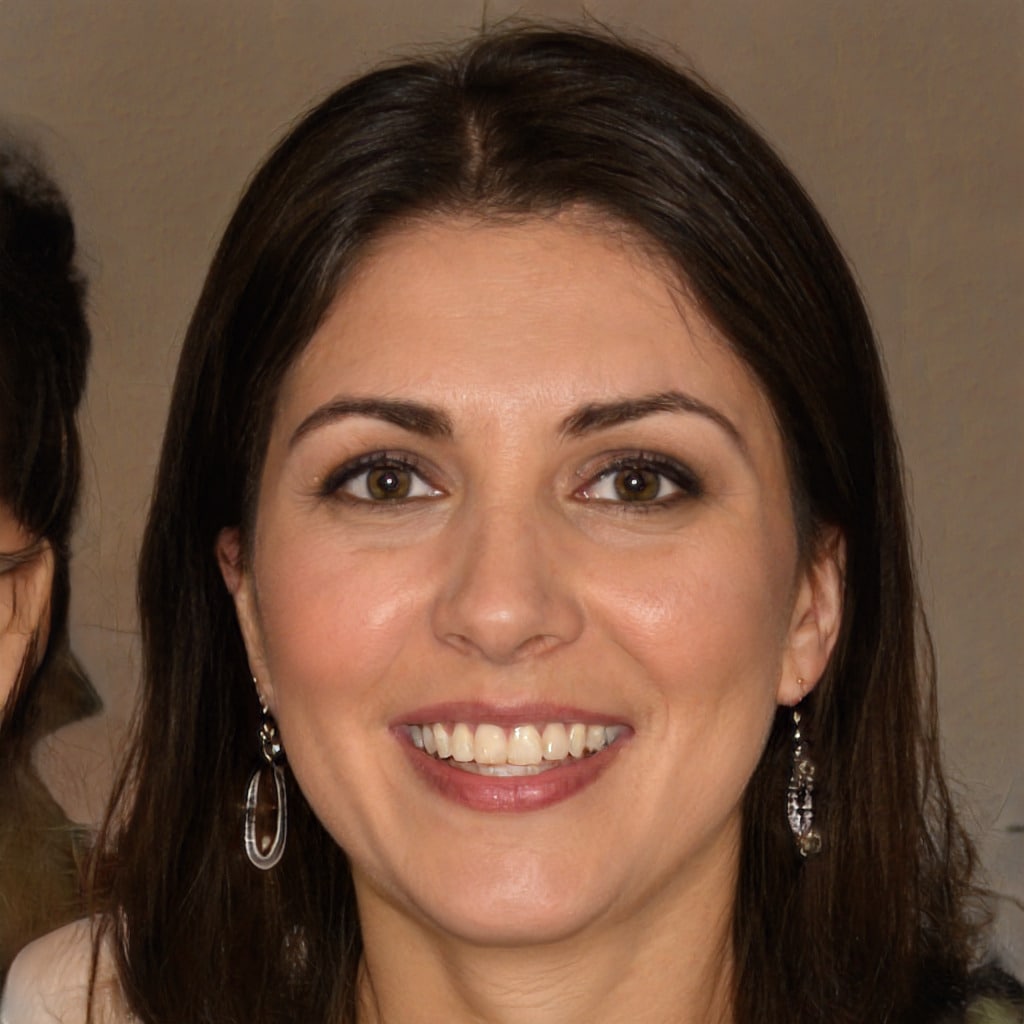 Hello, fellow wanderers! I'm Alyssia. Since 2008, my husband and I have called an RV our home, journeying through life one mile at a time. Our nomadic lifestyle has led us to over 70 countries, each with their unique tales that have shaped our own.
I share our stories and insights right here, hoping to inspire and guide you in your own adventures. Expect tips on RV living, our favorite camping spots, breathtaking hiking trails, and the joys and challenges of an ever-changing view from our window. Alongside, you'll also find practical advice on outdoorsy stuff, designed to equip you for any journey. Join us as we continue to explore the vast, beautiful world on wheels!