The Best RV Sewer Hose Supports
When draining an RV septic tank, it is always best to have a smallest margin of error possible. And an RV sewer hose support will help make the process much smoother and without mess if you're using a sewer hose.
A sewer hose is an essential part of the RV set up, but if you allow it to run along the floor, it could get messy, in more ways than one. An RV sewer support will ensure your messy work will be less messy, shall we say.
They do this as they allow you to create an easier flow to flush out the waste. Not only that, many RV parks now insist sewer hoses be off the ground, so getting one or not is not really up for discussion if you're serious about RVing.
In this article, we review some of the best RV sewer hose supports on the market, so you can be sure your sewer hose gets the support to keep your it stable and protected throughout the drainage process.
After the review we've included a buyer's guide, where we go into more detail about the importance of sewer hose supports. We also discuss the main things to consider before you go shopping and round the guide off with an FAQ section, so you should be fully equipped on all things RV sewer hose supports by the end of the guide.
If you prefer, you can scroll straight to the RV Sewer Hose Support Buyers Guide by clicking the link...
Review of the Best RV Sewer Hose Supports
Now let's take a look at our picks for the best sewer hose supports. We offer different variations of lengths, materials and constructions...
Best RV Sewer Hose Support Overall:
 Camco 15-Foot Sidewinder
For our first RV sewer hose support, we have the Camco 15-Foot Sidewinder. Its sturdy design cradles the hose to keep it off the ground and prevents it from puncture damage while you connect to a dump station. It is compatible with standard three-inch diameter sewer hoses and is easy to adjust for a perfect fit.
The grooves and sidewinding design allow you to curve around potential obstacles and secure it in place, exactly where you need it. When it is not in use, it collapses into a compact unit for easy storage. There is an orange custom fit storage handle for carrying it as well.

It is angled to promote quick drainage. It is 7.25 inches at its tallest and four inches at its lowest, creating a gradual slope that speeds up the septic drainage process.

Made entirely from plastic, this product is the perfect combination of durability and low weight. The plastic is resistant to rust and corrosion, so you can easily use this in different weather conditions. A quick rinse is enough to clean it. The support comes pre-assembled and ready to use, no set up required.

Bottom Line

Sturdy and compact, the Camco 15-Foot Sidewinder gets the job done. The cradle design provides reliable support for the hose and the slope it creates will help to speed up the dreaded drainage process. It can experience some stability problems on uneven surfaces, but you can adjust the pieces to help compensate for this issue.
Valterra A04-0009 Sewer Hose Support
The Valterra A04-0009 RV Trailer Camper Sanitation Sewer Hose Support's simple, easy slider design helps maintain stability while emptying the septic tank. To use this support, extend it, wrap the adjustable chain around the RV pipe opening, and then carefully attach the sewer hose. The three 36-inch sections will hang underneath the hose.

It can hold a hose reaching a maximum of 10 feet in length but does not have the capacity to hold a lot of weight. The support itself is slim and light, so you can easily bring it along on every trip.

This RV sewer hose support is best used for shorter trips or at destinations where you know you will have access to more amenities, as its design is not as sophisticated as the others on this list. It still provides extra stability to improve the overall draining process and it is simple and straightforward to use. There is no setup required, so it is great to use if you are short on time.

Bottom Line

The primary advantages of the Valterra A04-0009 RV Trailer Camper Sanitation Sewer Hose Support are its accessibility and simplicity. It has a straightforward design that is a breeze to set-up and use, so it is great if you need a lightweight support you can use frequently.
It does not have the same stability or weight capacity as other items on this list, but if you need something to provide a little extra support, it is quick, compact, and still gets the job done.
Level-Trek LT80090 25' Support
Reaching 25-feet in total, the Level-Trek LT80090 is a high quality RV sewer hose support that works well with a variety of hoses and terrains. The pieces decline in height to create a slope to aid in the drainage process. The deep grooves create a cradling effect that keeps the hose secure and supported. There is also an included velcro strap to keep the hose from moving.

This design also allows it to snake in different configurations, so you can adapt the set up to avoid barriers like rocks or bushes. It is constructed from sturdy but lightweight plastic that is flexible and works well on a range of surfaces. It is durable and made to last for a long time, so it is a great option if you will be traveling a lot, especially in different weather conditions and environments that can cause wear on equipment.

The plastic material makes it super easy to clean, as well. All you have to do is give it a rinse with a hose and you'll be set. It can stretch out nearly 30 feet while in use but is easy to condense into a smaller unit for compact storage.

Bottom Line

If you need extra length, this hose support has you covered. Its durable and versatile design is perfect for the true RV adventurer. It can withstand many different terrain types and weather conditions.
It does not raise the hose very far off the ground, which is something to be aware of if you'll be in an area with lots of small critters, but it still fits on most RV sewer hose systems. It is designed to be adjustable, so you can arrange it around different obstacles at your campsite and the length provides extra flexibility.
Camco 43071 Adjustable Sewer Hose Support
The Camco 43071 Adjustable Sewer Hose Drain Support Kit is made of six 30-inch trough sections that can support up to 20 feet of sewer hose. The troughs cradle the hose, providing stable and reliable support. The height of each trough can be adjusted using the knobs. It is made from heavy-duty, weatherproof material that can endure different conditions.

Since the troughs are independent of each other, it is easy to arrange the support system to make turns or go over small obstacles like curbs and rocks. There are 24 stakes included as well (four per section) for extra stability if you are using the support on a soft surface. If you are using it on concrete or another hard surface, the support will still work fine without the stakes.

For storing the support, the six sections can easily be stacked on each other to take up minimal space. The kit also comes with a handy storage bag so you can keep the troughs and stakes together in one place.

Bottom Line

This versatile support kit provides the most customizability, so it is a great choice if you know you'll be using your sewer hose in a variety of locations with different conditions and terrain. The six independent troughs do not connect to each other.
You can strategically arrange them in any configuration you want to effectively support your hose across all kinds of environments. It takes a little more time to set up the unit since you have to arrange them each time, but the setup allows you to easily navigate around obstacles.
Camco Aluminum Sewer Hose Support (40351)
Incredibly sturdy and durable, the Camco Aluminum RV Sewer Hose Support is ideal for trips in cold climates and harsh conditions. It is available in two sizes to fit both 10-foot and 15-foot setups. The stand is made entirely from weatherproof aluminum that is both sturdy and lightweight. The aluminum construction, combined with the solid brass rivets, ensure the entire unit is resistant to rust and corrosion.

When in use, it telescopes to six feet but can be folded down to six inches for storage. It is designed so the individual stands won't creep together when in use.

Unlike most of the other models, this product does not utilize a cradle design to support the sewer hose. Instead, there is a slight dip that the hose sits in and a strap kit used to secure the hose to the stands for stability.

Bottom Line 

Its superior design keeps the individual stands from creeping towards each other when the support is in use, but this sturdiness means the unit also tends to be pretty stiff.
It's not as easy to make turns with this model, which is something to keep in mind if you prefer a more flexible option. However, the Camco Aluminum Sewer Hose Support is incredibly durable and long lasting. Additionally, the quality of its material and overall construction is top-tier.
Valterra S1000 Black 10' Support
Another excellent RV sewer hose support from Valterra that's durable and reliable. Its design includes metal hinges for increased strength and durability. The different sections join together to create a cradle that securely supports the hose.
The newest version of the Valterra Slunky model increases the depth of the channels for even better security, so the hose will be sure to stay in place. It also creates a gradual slope to keep the contents moving through the hose.

This design allows the support to hold the hose while making turns and avoiding obstacles, so you can arrange it to fit the type of environment you are in. The feet are also serrated to provide a sturdy grip on different surfaces.

It is available in four sizes: 10-foot, 15-foot, 20-foot, and 25-foot. The individual stands can be joined together with a self-fastening strap for convenient storage.

Bottom Line

With its deep grooves and adaptable design, the Valterra Slunky will provide stability for your sewer hose in a variety of different settings. The sewer hose support is available in four different sizes, so make sure you get the correct one for your hose length. The only problem you may encounter with more lightweight hoses is the stands creeping together. However, if you have a heavy hose, the weight will help keep them in place during use.
Best Flexible RV Sewer Hose Support:
TFlex RV Draining Hose Support
What Recent Buyers Report
Recent buyers have found this flexible sewer hose support to be very convenient, as it is fairly easy to set up. They can easily slip it around the hose and stretch it out to cover the area between the sewer hookup and the RV. They also appreciate the fact that they can arrange the height of every individual vertical support, as this allows them to use this product on various terrains.   
Why it Stands Out to Us
The TFlex RV draining hose support is a revolutionary product as it offers a simple and convenient solution for draining your wastewater task. We also like the fact that it hardly takes any time to set it up. Moreover, it can be adjusted to various slopes and campground configurations, which is another plus point. Its robust structure and height adjustment delivers a perfect draining angle as your sewer hose is always above the ground.  
Bottom Line    
If you want to save the time spent on dealing with draining problems, then the TFlex RV draining hose support is for you. This highly compact unit can be easily retracted and stored in the storage bag provided, thus ensuring space-saving. Made with high-quality plastic, this product can fit all sizes and formats of drain hoses of fifth wheels, trailers, and RVs.   
Buyer's Guide
Now for the buyer's guide. here we go into more detail about the importance of sewer hose supports and what they do exactly. We also elaborate on the main things to consider before you go shopping and round off with an FAQ section, so you should be all clued up on everything RV sewer hose supports by the end of the article.
Benefits of Investing in a Great Set of Sewer Hose Supports
RV sewer hose supports are one piece of the puzzle when it comes to creating a simple and easy sewer drainage system for your RV. It is possible to connect the sewer hose to the dump station inlet directly but having a support system will make the process much more efficient and secure.
Even with the most high-quality sewer hoses, there is always risk of damage or blockage, which can quickly become unpleasant and creates messy situations. These also ensure this process remains smooth and uneventful by providing a clear, sloped path for the contents to follow as they drain.
Most supports can be set to gradually decrease in height and the momentum will help the contents drain quickly and decrease the chances of any clogging.
There is great variety in the terrain of campsites and other areas you will be in while draining the tank and it is important to keep your hose supported and protected. A quality system will not only keep the hose raised off the ground, but will also allow for easy turns to navigate around different obstacles that could wear on the material of the hose and cause a leak.
What Does an RV Sewer Hose Support Do?
A sewer hose support is a vital accessory for RV owners as they make dealing with the unpleasant task of the black water tank waste a much smoother and easier process. These products ensure that your rig has an efficient and secure drainage system.  
Even the best quality sewer hoses have a great risk of facing blockage and other similar problems. These issues can lead to messy and awful situations that tend to turn into horrible nightmares.
By using good-quality sewer hose support in the dumping process, RV owners can reduce the risk of these issues occurring. These products ensure this security by providing a clear and sloped path for the waste while draining. Moreover, they can be set up to decrease slowly in height. As a result, waste drains quickly, and there is less chance of clogging.   
This support also helps protect the sewer hose by keeping them off the ground and ensure easy turns. This makes it easier for the hose to avoid any obstacles that could result in wear and tear.
How Long Should an RV Sewer Support Hose Be?
An RV sewer hose support is an excellent product that makes it easier to work around unexpected obstacles and difficult terrains. They are available in various lengths, including 10 feet, 15 feet, 20 feet, 25 feet, and 30 feet. They can be erected at a distance of between four and eight inches, thus ensuring an uninterrupted flow of waste.
While choosing the best support length, you should keep in mind the length of your sewer hose and the RV campsites you will be visiting. If you are going to be parked for a long time, you make sure that your chosen length will be able to reach sewer hookups easily.
It is best to invest in sewer support that is 20 feet long instead of shorter support because you never know when you might need to attach the hose into a full hook-up sewer connection.
Aspects to Consider When Buying RV Sewer Hose Supports
There are a few key aspects to look into before deciding which sewer hose support is best for you.
Adaptability and Endurance
When you're traveling, you can't always predict the exact conditions you will be in when you have to empty the septic tank. That's why it's worth it to invest in a model that adapts well to different terrains and is capable of withstanding adverse conditions. Look for hose supports that allow you to make turns, are made from rust-resistant material, and can easily go over curbs and rocks.
Length
Don't assume that every hose support will work for your sewer hose. Make sure you are looking at models able to support the length and weight of your specific sewer hose.
If you have a support that isn't equipped to hold the hose, it won't be able to prevent damage and won't make the drainage process any easier.   
Storage
Just like most of the products on our list, you want a hose support that can be folded or nested for easy, compact storage.
Even hefty supports meant for hoses reaching 20-30 feet will usually have a feature that allows them to collapse or condense themselves in some way.
Conclusion
Emptying the RV septic tank is never a process anyone wishes to prolong, and with the help of an effective RV sewer hose support, you can make the chore of draining it quick and easy. Examine the main details of the sewer hose on your RV before starting your search so you know the exact features to look for. Ultimately, the goal is to find a straightforward tool that makes the entire drainage process simpler and safer.
People Also Ask
Still have questions? Scroll down to read the answers to frequently asked questions on this subject.
Are Sewer Hose Supports Required In RV Parks?
Sewer hose supports are required in some RV parks, while others do not give it any attention. Having a sewer hose support makes sure that the waste does not go anywhere but through the hose tube and away from you quickly and efficiently.
Why Use a Sewer Hose Support?
It is vital to handle debris and waste material from the RV properly. The main function of a sewer hose support ensures that your sewer hose is held up properly. This not only reduces the chances of blockage of sewer hose but also helps to protect your sewer hose from any damage.   
How Do You Store Sewer Hose Supports?  
Many can fold or nest into a unit that is very compact. Some can condense to sizes as small as six inches, so you won't have a problem fitting it in your RV during your travels. If you are worried about space, make sure to look into the storage features of each model before investing in one.
Do You Need Sewer Hose Supports?  
These are not essential for the sewer hose to connect and function, but having one makes the entire process much easier and safer. Sewer hose supports are designed to provide extra stability, protect the hose from damage, and speed along the drainage process. Not only do you save time, you also save money along the way by protecting your hose from punctures and tears.  
How Long Will Sewer Hose Supports Last?  
The life of the product will depend on the material it's made of and how often you use it, but most last for quite a long time. Look for products made from aluminum and other rust-resistant materials that can endure harsh weather. To maximize the life of your hose support, monitor it regularly for damage and keep it properly stored when not in use. Many hose supports also include extensive warranties that are worth looking into when purchasing one, as you will save money on maintenance in the long run.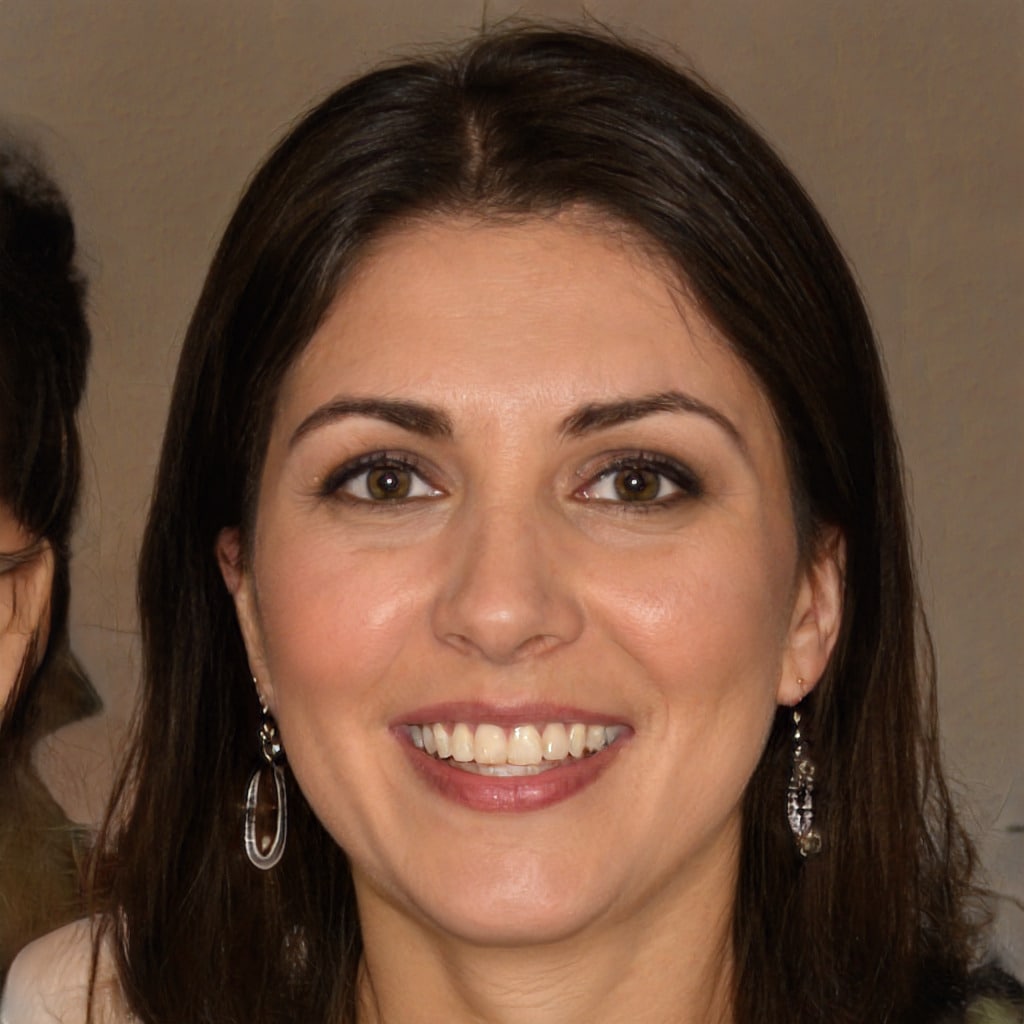 Hello, fellow wanderers! I'm Alyssia. Since 2008, my husband and I have called an RV our home, journeying through life one mile at a time. Our nomadic lifestyle has led us to over 70 countries, each with their unique tales that have shaped our own.
I share our stories and insights right here, hoping to inspire and guide you in your own adventures. Expect tips on RV living, our favorite camping spots, breathtaking hiking trails, and the joys and challenges of an ever-changing view from our window. Alongside, you'll also find practical advice on outdoorsy stuff, designed to equip you for any journey. Join us as we continue to explore the vast, beautiful world on wheels!