Best Tankless Water Heaters for RVs
Do you own an RV? If so, chances are you know that keeping your water tank full can be a real pain. Not to worry though, because today we're going to talk about the best RV tankless water heaters on the market!
These heaters are perfect for people who like to camp or travel, because they don't require a water tank. Instead, they use gas or propane to heat up your water as you need it.
When it comes to choosing an RV tankless water heater, there are a lot of factors to consider. Size, price, and features are just a few of the things you need to think about when making your decision. In this review post, we discuss our top picks for the best RV tankless water heaters on the market today.
After the review, we've included where we provide you some tips on what to look for when shopping for a tankless water heater for your RV. And installing them can be awkward, so we've included a step-by-step guide on how to install a tankless water heater in an RV.
And as with all of our review posts, we've included an FAQ section, just so you're fully equipped before you go shopping for your tankless water heater. If you prefer, you can jump straight to the Tankless Water Heater Buyer's Guide by clicking the link...
Review of the RV Tankless Water Heaters
After knowing a lot more about RV tankless water heaters, you must be interested in learning about the best options you can buy. Well, we are going to make it much easier for you.
Best Overall RV Tankless Water Heater:
 EZ Tankless Water Heater
We begin our review with the EZ Tankless Water Heater. This item is our best overall selection from all the models we went through. If you are looking for a reliable option, this device is it.

The EZ 202 gains its energy to effectively heat up water, from a propane tank. It features a knob that you can use to set it as you prefer. There are the Winter or Summer options. You can also adjust the flame level, as well as the water flow. This model makes use of 2D batteries for ignition, and it also has a digital display to let you know about the water temperature.

When you buy this item, it is accompanied with a shower head and a hose, both of which are portable too. As for the design, it makes use of the best specifications to make usage easier. The knobs and the slots on this item are set to offer convenience. It is easy to set up and get the hot water you want, and it offers you 3.2 gallons of consistently hot water. Also, accidental burns are prevented due to the steady temperature.

If all the above still has you questioning whether it's a worthy buy, this RV tankless water heater will also automatically power-down after every 20 minutes, meaning you'll save on energy consumption.

Bottom Line

The EZ Tankless Water Heater is our best overall choice because of how powerful and easy to use it is for your RV. Simply use the knobs to set it the way you want and enjoy some hot showers.
Runner-up:
Camplux 10L Gas Tankless Water Heater
For our runner-up, we have the Camplux 10L Gas Tankless Water Heater. If you are someone who wants to buy a dependable and durable tankless water heater that's perfect for your RV, this device should be one to consider. 
This model makes use of gas to power itself and thus offers you more portability. All you need to do to operate it, is hang it up. After that, you can attach the propane tank and then start the ignition. 
To ignite, you can use the 2 DD batteries, or you can use an electric socket. The dials on this heater can be used to adjust the temperature, as well as the water flow. This portable unit can offer you a capacity of 2.6 gallons per minute of water flow.

This device also has a show hose, but you can opt for the traditional hose if that is what you prefer. You can use the hose to connect it to any water source. The design also ensures it doesn't take up too much space. This tank has anti-freezing, as well as overheating protection for your safety.

Bottom Line

The Camplux 10L tankless water heater is our runner-up due to how easy it is for you to use. Simply turn the dials to ensure you get the water flow and temperature you prefer.
GASFLEX EXCEL Tankless Water Heater
Next, we are going to talk about the Excel Tankless Water Heater. Excel is a well-known brand, so selecting this device means you know you're buying something reliable. As well as it being a reliable brand, this model from Excel is also our top budget choice.
This device offers you a low-pressure startup, and only requires as little as 2 PSI to begin working. It offers you a water flow rate of 1.6 gallons per minute, which is quite impressive for a motorhome (or an RV). Its vent-free technology allows you to easily install this heater indoors, if that is what you prefer. Due to it not having a lot of parts for you to handle, the installation process is quite hassle-free, too.

You should take note that this also has a magnetic water flow sensor. Thanks to this innovative technology, this heater can function effectively even when there's low water pressure. So, if you are in an area without an abundant water supply, you can still use this.

Bottom Line

This RV tankless water heater from Excel is an excellent option to know about if you ever find yourself in an area that doesn't have high water pressure. And the innovative technology makes it convenient to use indoors, as well as outdoors.
Best Propane Tankless Water Heater: 
PrecisionTemp RV-550
If you're looking for a propane-fueled tankless water heater for your RV, we have the PrecisionTemp RV-550. This unit is not only perfect for your RV, but it will do its job effectively even when used in a tiny house, a cabin, or a trailer.
Buying this unit means you are opting for a model that has been designed, assembled, and checked in the USA. This is another reliable offering because it has been constructed to not only give you hot water but to also save on energy costs.

This unit won't operate unless you turn the hot water tap. And it's really economical too, using only half of the propane other similar models require. This device will give you, on average, approximately 940-gallons of hot water with 20 pounds of propane. Also, weighing only 32 pounds, it's considerably lighter than other similar models out there.

The temperature can remain consistent due to the automatic gas modulation. This model will self-regulate to ensure you get the level of hot water you deserve. It also has freeze protection, which means it can continue to operate effectively throughout the year. As long as there is an adequate flow of water, this unit will provide you with hot water.

Bottom Line

Even though the price might be an issue for some, the PrecisionTemp RV-550 is the best propane tankless water heater. You can easily use it in your RV for the hot water you want and enjoy a nice hot shower anytime.
Best 110V Model:
Eccotemp FVI12-LP
Now we're going to talk about the Eccotemp FVI12-LP Propane Tankless Water Heater, which is our best 110V model, and for a good reason.
This is a water heater which makes use of liquid propane and can easily provide you with a continuous flow of hot water at 3.4 gallons per minute, which will allow you to use two showers simultaneously. The design features a digital LED that displays the water temperature, as well as any error messages that might occur.

Take note that this RV tankless water heater can't automatically maintain the temperature of the water. You'll need to set this device depending on what you prefer manually. The control panel has two regulator knobs: One controls the water flow while the other controls the flow of gas. Both knobs have to be used to set the temperature at the perfect point.

This also requires a water pressure of over 30 PSI to activate. That is why it won't do you any good if used in areas with low water pressure. As for the installation, you can quickly hook up this unit and start enjoying the hot water you want.

Bottom Line

Even though the Eccotemp FVI12-LP isn't the best option for areas with low water pressure, it's still an impressive 110V water tank. Using it is fool proof. The 3.4 gallons per minute of water flow means more than one person can enjoy hot water simultaneously.
Best 120V Tankless Water Heater:
Camplux ME40
Now onto the best 120V model, the Camplux ME40. Yes, another Camplux unit on our review. When you are outdoors, you need a good source of hot water if you wish to enjoy your time and relax, and Camplux is a very reliable brand.
Through this 120V RV tankless water heater, you can enjoy up to 4 gallons of hot water whenever you need it. You can easily use it for an RV, a cabin, or a small holiday house.

The design features great insulation and durability, and the unit's fast recovery rate means you won't have to wait very long for hot water. It has an external dial that you can use to control the temperature of the hot water you want.

The adjustable thermostat featured in this device means that once you set the temperature that you want, this unit will automatically control the water temperature. It has a red indicator lamp that will remain illuminated while this device is heating the water.
You also don't have to worry about heater-related accidents either, as this model has the CSA listed temperature-and-pressure relief valve to ensure your protection during use.

Bottom Line

The Camplux ME40 is a mini water heater that packs a lot of power in a small design. By giving you 4 gallons of hot water, you can use it to make life comfortable in an RV.
Best RV Tankless Water Heater from Girard:
Girard Tankless Water Heater
Girard is another reliable brand you should be aware of. The Girard Tankless Water Heater, more specifically, the Girard 2GWHAM, is our selection for the best from this reliable brand.
One of the most impressive features about this is how quietly it operates. Now, even though it does come across as bulkier than other similar models, it's still very effective with regards to giving you the hot water you need in your RV.
This unit will remain safe during the cold winter months as it's freeze protected. You'll be able to enjoy hot water during winter without having to worry about this not being able to work correctly. It features a burner, that you can adjust to set the temperature to what you prefer. There's also a microprocessor monitor, which will let you monitor the temperature.


Bottom Line

The Girard Tankless Water Heater is great for those who prefer quieter heaters. You can easily install it in your RV or small cabin to enjoy the hot water you deserve during colder months of the year. However, do note that it does require higher water flow to work effectively.
Editor's Pick:
EcoSmart ECO 11 Tankless Water Heater for RV Living
What Recent Buyers Report
Recent reports have been quite positive with many praising it highly. Users seem to be satisfied and enjoyed using it, working just how it was advertised. It is simple to install, and it is highly energy-efficient. 
Why it Stands Out to Us
EcoSmart ECO 11 promises great benefits. It works when hot water is required due to its self-modulating technology. It has a compact and portable design. It consists of an automated resettable thermostat and digital control console, which allows it to easily adjust the water temperature. Its convenient design takes up very little space inside your recreational vehicle and leaves space for storing other items.
Bottom Line
This product is easy to use and remove, lightweight, portable, and consists of advanced technology. It also offers a lifetime warranty and boasts everything an RV user wants in a tankless water heater.
Best Electric Model:
Rheem Electric Tankless Water Heater
For the best of our electrical RV tankless water heaters, we have the Rheem Electric Tankless Water Heater, more specifically the Rheem RTE 9. Rheem is a very well-known company, and this model lives up to the standards one excepts from this brand.

This device is perfect for providing you with a continuous hot or warm water supply whenever you need it. When cold water enters the system, the hot faucet begins warming the cold water, as it uses electricity to heat water in an instant. That's why the minute you turn on the tap, you will get hot water flowing. There's no hassle during the installation process and the compact design keeps it from taking up too much space.

The controls are easy to understand and you can set the temperature settings as you prefer. The system has a thermometer that lets you know how hot the water has become. And while running water, this water heater can give you 3 gallons per minute of hot water flow.
This unit also has a standby mode, and the LEDs will let you know when the unit is active or is on standby.

Bottom Line

This impressive electric tankless water heater from Rheem is easy to use. It is highly portable and perfect for those who prefer to not use a gas power source to operate a water heater.
Buyer's Guide
Now we look at all things you need to know before shopping for a tankless water heater, including how to work out the size you need and how to choose the best one for your set up.
We also compare standard tank heaters and tankless water heaters so you'll be able to make a better choice before you go shopping. We've included a step-by-step guide on how to install a tankless water heater in your RV, and an FAQ section so you'll be fully prepared by the end of the article.
What Size of Tankless Water Heater Do I Need?
Before you go ahead and buy a tankless water heater for your RV, you need to figure out what size you need. To determine the size, you have to determine the temperature rise you will need, as well as the flow rate.
Always begin by counting the number of devices you would prefer to run. You'll need to add up the flow rates or the gallons per minute (GPM) of each device. As well as this, determine the temperature of the water source and how hot you would like the heater to make it.
Once you have made these calculations, you should look at the specifications and see the GMP they are able to provide, as well as how high they can take the water temperature.
How Does a Tankless Water Heater Work?
A tankless water heater works by directly heating the water without there being a need for a storage tank. This means that when you turn on a hot water tap, the cold water will move through the pipe and into the heater. Depending on the type of the heater (electric or gas powered), the device will begin to raise the water's temperature, and you'll be able to enjoy a continuous supply of hot water.
There's no need for a tank to be filled and then heated when you're using a tankless water heater. You can also go ahead and install several tankless water heaters depending on the demands you have.
How to Choose a Tankless Water Heater
Choosing the right tankless water heater for your RV can be a chore if you don't know what to look for. You don't want to waste your money on buying a water heater that can't meet your requirements for hot water, right?
To make things easier for you, we've shared certain specifications you should keep an eye on when shopping for one.
Gallons Per Minute (GPM)
The model you purchase should be able to deliver the gallons per minute or the GPM you require. A higher GPM means you'll be able to use more devices simultaneously, especially those that need a higher GPM such as high-powered showerheads.
Source of Power
You'll need to see whether you prefer an electric tankless water heater or a gas water heater. Both can heat water, but it all comes down to what you are comfortable with.
Ease of Use
The water heater you buy should be easy to use. No one wants to waste time trying to figure out how to properly use the dials and the knobs to select the temperature you prefer.
Safe to Use
You should opt for tankless water heaters from reliable brands. By doing so, you will be buying a unit which is safe to use and will prevent any heating accidents down the line.
Can Any Tankless Water Heater Be Used in an RV?
Tankless water heaters are designed for the same purposes, whether they are used in homes or vehicles. All the models aim to provide the same goal, which is heating up water for multiple purposes. However, when you want to purchase one for your RV, then many factors must be considered, like size, supply, etc. Otherwise, you may use any unit.
RV Water Heater Tank vs. Tankless - Comparison Overview
Both of these models will get the job done and prove to be efficient. However, they have their own set of features. Here's how the two variants compare:
Cost
Tank-based models work efficiently and are cheaper than tankless models. However, the latter is worth the huge amount of money as it takes away the hassle of dealing with a tank yet gives you a constant flow of hot water.
Operation
Tank-based models either use a pilot light or have direct ignition of spark. They regulate water, and the built-in safety systems keep water from getting too hot and avoid pressure build-up. Since these models come with tanks, they occupy more space and don't offer any advanced technologies. The water inside tank-based models experiences heat loss, meaning they constantly work on reheating the water. 
On the other hand, tankless models consist of advanced technological systems and ensure simple operation. They are compact and portable and only occupy very little space. They instantly warm up your water when required, and are perfect for camping trips, in our opinion..
Installation
Installing tank-based models is simple, especially compared with a tankless water heater. That said, tank-based heaters require a tank with a holding capacity of six to ten gallons, depending on the unit's size. 
Tankless RV Water Heater Pros and Cons
Pros
Investing in a high-quality tankless water heater for your RV is going to change your life for the better in more than one way.
Hot Showers
The biggest perk of investing in a tankless water heater for your RV is you'll get to enjoy hot showers whenever you want.
No More Waiting
A good option will do away with the need for you to wait a long time for the water to heat up to the temperature you want.
Saving Space
A high-quality unit won't take up too much space, making such heaters perfect for RVs or other small living areas.
Convenience
Having hot water on demand increases overall comfort in your life, especially during the cold winter months. You'll be able to wash your face with warm water. You will be able to wash dishes with hot water without having to tolerate cold water running through the pipes in winter.
Cons 
There is no doubt that tankless water heaters have contributed a lot to RV owners' comfort level, but they still come with a few disadvantages.
Inconsistent Temperatures
Tankless models have inconsistent temperatures, which is what most people complain about, too. This comes from the heater not being able to flow hot water to different outlets simultaneously. They also do not switch on if the faucet is a little open, like while shaving or brushing teeth.
Limited Supply
These models are designed to supply a steady flow of hot water, but the supply could be limited. If an individual is taking a shower while someone is using the washing machine, this device will not be able to keep up with the hot water supply. A standard water heater can store more gallons of water and supply hot water to multiple sources at the same time.
Types of RV Tankless Water Heaters
The available types depend on the kind of power such heaters use. When searching for the best model, the different types you will come across are:
Propane Water Heaters
These are the most common type of RV tankless water heaters. As the name suggests, they use propane as a power source for heating water. They're considered to be faster than electric heaters, and they're easier to maintain.
Electric Water Heaters
The electric water heater is the cheaper selection out there and they are also easier to use than gas models. They don't make a lot of noise and can be quickly installed.
Combination Type Water Heaters
It's always good to have options when it comes to these units. A combination type means you can choose whether you wish to use gas or electricity to operate a heater for the hot water you want.
How to Install a Tankless Water Heater in an RV
When installing a tankless water heater in an RV, it is crucial that you refer to the manual. Depending on the model, as well as the source of power (gas or electric), the installation process is going to be different.
However, there are specific vital steps you should follow before installation.
Always make sure the water supply is off.


Also, make sure the gas supply is off.


Ensure the DC electrical connection is turned off in the RV from the main power supply.


Carefully detach any model previously installed in the RV.


Clean the space.


Install the new unit.


Make sure it fits perfectly.
Certain models can be installed outside while some can be installed inside the RV. It all depends on the type of model you are comfortable using. Again, always make sure to refer to the manual for safety reasons. Also, remember to test it after installation to see if you did it correctly.
People Also Ask - RV Tankless Water Heaters FAQs
In this section, we have answered some common questions people tend to have about tankless water heaters.
Can You Put a Tankless Water Heater In an RV?
Yes, you can. In fact, RV users want to put a tankless water heater in their RVs. It occupies very little space, but you want to place it somewhere it can be well connected to the power supply. However, these devices can be installed outside your RVs as well. 
How to Winterize an RV Tankless Water Heater
Your tankless water heater will likely need to be winterized when not in use for a while. It is important to protect your device and plumbing system, so it does not fail to work when needed. You will have to take some steps to complete the process. 
First, switch off the power and gas. Drain out your unit completely as there might be some water left in it. Reach out to the main valve and shut off the water supply. To release pressure and to allow the system to drain out from the plumbing system, open the taps. Then, detach the water pipes from your device and remove the inlet water filter.  Lastly, collect the remaining water and ensure it completely drains out.
How to Keep a Tankless Water Heater From Freezing
There's more than one way for you to keep a tankless water heater from freezing.
Installing your heater in a warm place is generally advisable.
Draining your water heater can prevent standing water from freezing.
Having the heater connected to electricity can ensure the unit's freeze protection feature continues to work.
Having insulated piping can also help ward off frozen pipes.
Running a trickle of hot water throughout the night can also prevent freezing.
How Many Amps Does a Tankless Water Heater Use?
The number of amps a model will use to heat the water to the temperature you want depends on the model you are using. On average, an electric unit will need 120 amps to operate. While electric water tanks can help you save money on energy consumption in the long run, you need to make sure your RV's total electrical capacity is able to provide the heater you are interested in with the amps it needs.
How to Vent a Tankless Water Heater
Tankless water heaters are commonly vented in two ways. There is the direct vent and the power vent. The direct-vent heaters will pull the air in from the outside. They have two vents. One is for intake, and the other serves as the exhaust.
Power vent units only need an exhaust vent. That is also why it must be installed in a larger area which has enough air for combustion.
Outside units are built to resist below-freezing temperatures and don't require additional venting.
You can have a tankless water heater vent through a side wall or the roof. The more traditional gas units will need to be vented through the roof.
Best RV Tankless Water Heaters
Tankless water heaters are very convenient and perfect for life in an RV. They take up less space and offer hot water when you need it.
They're perfect for people who camp or travel frequently, because they don't require a water tank. Instead, they use gas, propane, or electricity to heat up your water as you need it. So what are you waiting for? Go get the best RV tankless water heater for you today!
We hope this article proved to be a valuable resource for you, and if you chose any from our review, please feel free to drop us a line letting us know how it has improved your road trips.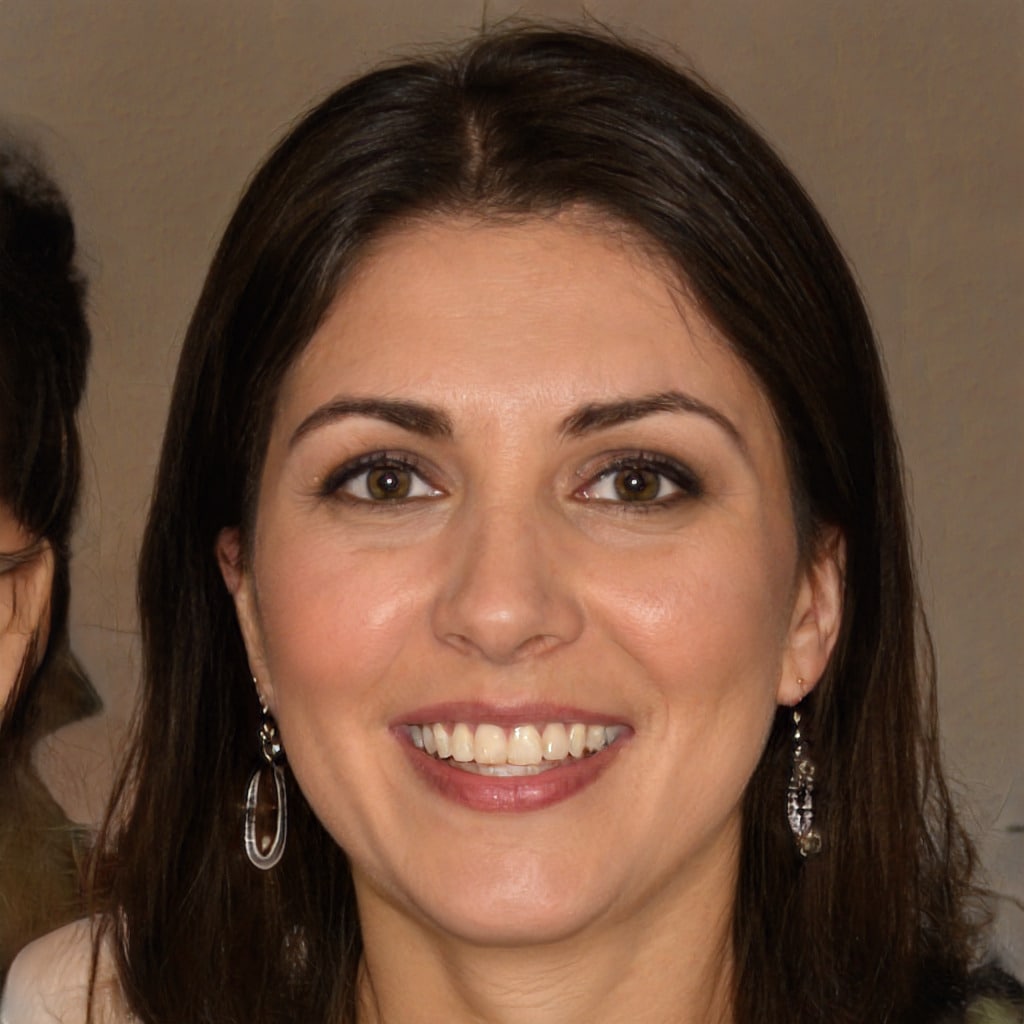 Hello, fellow wanderers! I'm Alyssia. Since 2008, my husband and I have called an RV our home, journeying through life one mile at a time. Our nomadic lifestyle has led us to over 70 countries, each with their unique tales that have shaped our own.
I share our stories and insights right here, hoping to inspire and guide you in your own adventures. Expect tips on RV living, our favorite camping spots, breathtaking hiking trails, and the joys and challenges of an ever-changing view from our window. Alongside, you'll also find practical advice on outdoorsy stuff, designed to equip you for any journey. Join us as we continue to explore the vast, beautiful world on wheels!