The Best RV TV Mounts
Looking for an RV TV Mount? Space is a premium in any RV, so if you can place your television on a wall or ceiling, it will free up space for other essential accessories.
For many of us, television is a huge part of our lives, with the average American consuming 77 days worth of television every year. However, having a TV in your RV is usually reserved for those with large motorhomes and travel trailers that can surrender some space for one.
An RV TV mount allows us to bring the television into our RV no matter what size camper you have. Of course, we hit the road to get away from it all, but having a TV is always nice. And of course, a TV mount allows us to have a television in the bedroom too.
So, we're bringing you a selection of some of the best RV TV mounts available. We've included different kinds, such as wall and ceiling mounts, so you should find something that fits your needs.
After the review, we've included a buyer's guide where we discuss the features to look for so you can be sure you're getting a good quality TV mount for your RV.
We discuss the different types of RV TV mounts available, so you can understand the differences and know exactly what to get before you go shopping. There's also a How to Install a TV Mount guide and video, so you should have no problems setting it all up yourself.
If you prefer, you can skip straight to the RV TV Mount Buyer's Guide by clicking the link...
Review of the Best RV Television Mounts
The most important section of our article is the review. This is where we'll discuss the benefits and disadvantages, as well as features of some of the best TV mounts currently on the market.
 Mounting Dream Lockable RV TV Mount
There are a good few reasons why this RV TV wall mount was voted the best on the market. To start, it can fit any TV between 17 and 39 inches and holds up to 44 lbs of weight. This covers most TVs that can physically fit in your average RV.
The locking mechanism will secure the swivel arm while the RV is moving, limiting the chance of any accidents happening. You'll be able to move this TV around in any angle or position you want, including left, right, tilted up or down, as well as extending out by 18 inches, making it a truly flexible option. You'll also receive all the hardware needed to install this properly.
Bottom Line
This product has everything you want in a TV mount. There's literally nothing we could find that's wrong with this product. It will allow you to adjust your TV to any angle that suits you, as well as being compatible with most TVs between 17 and 39 inches.
The locking mechanism is another benefit, as the swivel arm is locked into place when you're driving. The only real improvement anyone would want is an option for devices larger than 39 inches with all the same benefits.
Mount for Outside Your RV: 
Mount-It! RV TV Mount
This articulating mount will allow you to watch television from any angle, as it can swivel 180 degrees, as well as tilt until you're happy with the angle.
The installation is pretty easy, as all you need to do is slide the swivel arm into the wall mount. You can even have one set up outside and simply move the TV outside when you want to watch in your great outdoors.
By supporting up to 33 lbs of weight, you have the ability to watch devices from 22 to 42 inches in size. The in-arm cable clip will allow for an organized, wire-free look.
Bottom Line
This model has plenty of benefits to offer any RV owner. You'll be able to support a large variety of television sizes and you can even watch outside using the dual mount that's provided. All you need to do is simply slide them in and out of each mount as you please.
With this RV TV wall mount, you'll also benefit from the flexibility on offer and totally customize the swivel to any angle you desire. And the cable management system makes for a clean and organized look, so you'll never have to worry about tangled wires ever again. The only downside with this product is that it doesn't hold the same amount of weight as the previous product. This is the only reason it didn't take the top spot.
Great Budget Swivel Mount:
VideoSecu ML12B TV LCD Monitor Mount
This swivel mount will provide you with a decent, flexible range of motion. You'll be able to adjust your TV angle by tilting the screen up or down, as well as swiveling the arm to your suited position.
The steel structure of this RV TV mountwill support any screen up to 44 lbs, this should be compatible with most devices between 19 and 32 inches. Along with that, you'll be given all the hardware necessary for a simple and fast installation.
Bottom Line
This product is currently the best swivel option on the market. The mount itself is made from high-quality steel that will support up to 44 lbs. The television compatibility is another benefit as is compatible with a decent range between 19 and 32 inches. The range of motion is also decent, as you'll be able to tilt and swivel into a comfortable position.
The final attraction is that it's easy to install. You'll have all the hardware you need to get the job done quickly. However, one downside to this is you won't be able to rotate your TV. The other downside is that it only supports devices of up to 32 inches. This is limiting to anyone needing a product to support larger devices.
RV TV Ceiling Mount: 
Impact Mounts Folding Ceiling TV Bracket
This simple folding ceiling TV mount will save you so much space by using an area of your RV that no other object uses, other than your light bulb. You'll be able to watch TV and not sacrifice any important space.
This will withstand weights of up to 44 lbs and is compatible with devices ranging between 13 and 27 inches. It is fairly easy to use as all you need to do push in to fold or unfold the mount. You'll also have all the hardware that you need for installation included in your purchase.
Bottom Line
This RV TV mount is perfect for those small televisions in the kitchen area or bedroom of your RV as they support devices between 13 and 27 inches. This is great for smaller RVs that don't have a lot of space.
The most attractive benefit is that this folding swivel mount uses your ceiling space, the least used area of your RV. The design also makes it easy to use, as all you need to do push in to open or lock the mechanism. There's only one downside with this product, it can't support any TVs larger than 27 inches.
 Perlesmith Model
With this RV TV mount, you'll have a unique locking mechanism which will keep your swivel arm secure when driving.This l arm will be able to swivel and extend your TV into any position you find the most comfortable.
It can support a device ranging between 23 and 43 inches, giving you plenty of possible choices to look through. The overall weight of your TV can be up to 77 lbs, which is massive compared to others on this list. If you ever come against any damages or problems, you'll have a lifetime warranty and 24/7 customer service to see you through it.
Bottom Line
This product seems to have it all. It can swivel from every joint on the mount and will be able to extend your TV a significant distance. The support ranges from 23 inches up to a large 43-inch device, which accommodates a wide range of types and sizes.
Another great benefit is the 24/7 customer service that'll be able to walk you through any problems, including installation. The steel frame will be able to support those larger and bulkier televisions that range up to 77 lbs. The only downside with this product is that it can't tilt or rotate at all, which limits how comfortable you'll be able to get when watching TV and where the mount can be placed.
Flip-Down RV TV Mount: 
Mount-It! MI-4222 TV Ceiling Mount
This flip-down ceiling option only uses space from your ceiling, which is the least used part of your RV. This saves you from sacrificing any needed space. The bracketed mount has a swivel arm that also tilts, so you have the option of adjusting the position and angle to a certain extent.
It will also be able to withstand a weight of around 44 lbs and is compatible with devices between 17 and 37inches. The functionality is fairly easy as all it takes is for you to pull out the swivel or you can lock it in place during transport.
Bottom Line
This is currently the best flip-down mount on the market. It'll support weights of up to 44 lbs and is suited to televisions between 17 and 37 inches, which is a decent range.
The greatest benefit of this RV TV mount is that it utilizes the least used space in your RV, meaning you'll not need to sacrifice any needed space. The whole design is simple, as all you need to do flip it down and you're set.
There are a couple of downsides, though. The first is that it's not compatible with devices larger than 37 inches, which is a shame for any RV owner that can afford a larger TV. The other downside is the swivel arm can't be rotated, meaning that your mount's movement is limited to only tilting and swivel movements.
PAW International RV TV Bracket
This bracket is compatible with all Paw International wall mounts and is currently the best TV bracket of the Forest River range. This product is made of black, UV-protected, high-density, glass reinforced polymer. That means that this product is literally indestructible and can't be damaged by any accidental drops.
This bracket is also great at protecting itself from rust and can be easily assembled as all of the installation hardware is provided with your purchase. The bracket will extend your TV ¾-inch from the wall, which provides you with enough space to feed any wires through the back.
Bottom Line
This Paw International-compatible bracket is protected from any UV damage by a durable solid black coating. This is a great feature if you're ever going to install your TV mount on the outside of your RV during the summer time. Another benefit is the reinforced polymer material which will survive and bumps or accidents.
The bracket also offers enough room at the back to feed through any wires. There are a couple of downsides to this product, though.  The first being that it's only compatible with Paw International mounts, which greatly limits the number of options you can use in your RV. The second downside is that the bracket can't hold more than 30 lbs.
Slide-Out TV Mount for RV: 
MORryde TV40-001H
What Recent Buyers Report

The good customer response pretty much guarantees this product is a promising purchase delivering in functionality as well. The smooth tilting movement is appreciated by everyone since it offered a lot of practicality during road trips with adjustable swiveling angles.

It secures the TV and gives you expected results owing to a strong, well-built framework of the mount. Being a fine addition to give your RV a homely feel, this TV mount is a must-have.

Why it Stands Out to Us

The MORryde TV40-001H is an excellent equipment to be installed in cabinets and corners in your RV bound to provide you entertainment during your trips. It is constructed with top quality and durable materials, ideal for supporting flat screen and heavy TVs, weighing up to 50 lbs.

The 140-degrees swiveling mechanism adds to the practicality of the product since you don't need to move your neck at awkward angles to watch the TV anymore. This adjustability is what makes this bracket mount a particular favorite. The results are remarkable, and it offers a firm locking feature to ensure your TV stays in place.

Bottom Line

You can count on this TV mount to support your television with all the essential swivel and slide-out abilities that delight the buyers. This device provides everything you're looking for to complete your RV interior designing and pack your next trip with all-time entertainment.
LWL Mounting Bracket
You'll notice that this standard model was built to support smaller a TV screen, between 10 and 24 inches.
The steel construction of this RV TV mount is an impressive feature as it will support weights up to 55 lbs, far more than a lot of other high-quality mounts.
The installation hardware, such as screws and any bolts are also provided, making for an easy and fast installation. This will add an extra 10mm between your wall and the TV.
Bottom Line
This LWL mounting bracket will offer you decent security when it comes to supporting your TV. The standard wall mount is able to hold any TV between the sizes of 10 and 24 inches, suitable for smaller RVs. Another benefit is that it can handle a large TV with a weight of up to 55 lbs because of the steel material.
Another attraction of this product is that all the equipment is provided for an easy and fast installation. However, there are a couple of downsides. To start, it can't hold any TV larger than 24 inches, which limits you. You'll also be restricted in terms of maneuverability as this is a fixed wall mount and can't be adjusted at all.
High Quality Removable Mount: 
Suptek Aluminium Alloy Lockable RV
This aluminum model is able to support any TV from 13 up to 24 inches in size and is able to adjustable to any angle or position that is comfortable for you. When you're driving, it'll allow you to use the unique locking mechanism so that it doesn't swing around when you're traveling. This stops any accidental damage during transport.
This dual product means that you can install two brackets, which can be anywhere around your RV, even outside and you'll be able to lift it off and slide it on without any hassle. You'll also be given all of the hardware necessary to make installation fast and simple.  
Bottom Line
This removable option is the best on the market for many reasons. Firstly, it's a dual mount product, which means you'll be able to easily remove the full TV and back mount and slide it onto a secondary bracket somewhere else in the RV with total ease.
Another benefit is that it'll support any small or medium-sized TV. Sometimes RVs just don't have space for larger TVs, even if they're mounted on the wall.
The locking mechanism is also a unique design and will secure your swivel and television when you're driving, so you avoid any accidents. This product is far more flexible in terms of movement than the previous product as it can be adjusted in any angle or tilt. The only downside with this product is that it won't be able to support devices larger than 24 inches.
Buyer's Guide
Now let's look at RV TV mounts in greater detail. In this section of the article you'll learn about the different qualities to look out for when shopping for one. And we take a closer look at the different types of TV mounts. We've also included a How to Install a TV Mount so with a few extra tools, you'll save on installation.
Benefits of Investing in a Quality TV Mount
There are so many benefits to having a TV mount in your RV, the following section will discuss the benefits of buying one for your vehicle.
Saves Space
One of the most obvious benefits of buying one is the amount of space you save instead of placing it on your table or other surface. This will allow you to pull the TV out whenever you feel like relaxing for a while without having to clear space and cluttering your area.
Safe 
One of the downsides of not having one is that you need to constantly put your TV into a secure area that it won't fall while driving. With a TV mount, it's securely fastened to the wall and you don't need to worry about it falling over and being damaged.
Allows You To Relax
Without a one of these, you'd have no way to relax in the evenings by watching TV without dragging your television out and connecting it each time you want to watch it. If you did want to risk using a TV without a mount, it could also easily break while driving or you would have to constantly fasten it down. While on the road, it can become stressful and when you're solo traveling, it can get boring, so a mount is a godsend.
How to Choose a TV Mount For Your RV 
There are a few features you should be looking out for when shopping. The following section will help guide you into buying the perfect product for your RV. We'll discuss the various features and qualities of a decent product.
What Type of Mount
The type you need is an important aspect of finding the best possible product. There are a variety of types you can choose from, we'll discuss these in more detail further down the article. However, the reason it's so important is that they offer different benefits, like how easy it is to move around or set up.
Size of TV
The size of your TV is also an important consideration as it could be too big or small for the mount. Knowing the size of your TV and finding a product to match is important. If your television is too heavy or large, it could easily rip the product out of the wall, damaging both your RV, and your television
Full Kit 
When you've bought your mount, it should hopefully come with a full installation kit. However, there are a few manufacturers that won't provide the necessary screws, bolts, or accessories to secure it safely to the wall. It's important that you get real value for your money and receive everything you need for an easy installation.
Are All RV TV Mounts the Same?
The market offers a great variety of diverse TV mounts for your RV, based on the viewers' personal preference and adjustability. These TV mounts are classified primarily depending on the installation and motion ranges.
Simplest TV mounts are the flat panel ones that fit up on the wall with no tilt or swivel and offer a basic, low-profile look. They are quite similar to the tilt RV TV mounts that give the buyer a control on tilting and setting the screen according to one's choice. 
If you're looking for space-saving ideas, an under-cabinet TV mount will make a great buy to save space and rotational capabilities. For flexibility and versatility, full-motion TV mounts offer 360-degree movement and huge customer satisfaction. 
Articulating TV mounts are a popular choice among buyers since they can be adjusted anywhere with a wide array of smooth movements. In contrast, pull-down TV mounts are a bit overpriced due to multiple options, advanced technology, and a feature to pack it when it's not in use.
Perks of Investing in a Quality RV TV Mount
Road trips and camping too far off places in an RV becomes pretty boring within a few hours. Families prefer entertainment and recreation during their journeys, and what better idea than to have a television fitted in your RV? This will not only equip you with fun and enjoyment but also lend a stylistic and homely feel to your RV. 
TV mounts offer a simpler and economical solution to easily fit your TV onto the wall, serving as space-saving and lavishing additions to your travel trailer. A good-quality TV mount lasts a long while and makes a great buy due to the following reasons:
Space Saving
RVs are mostly cramped with a lot of household furniture running tight on space. Under such circumstances, a TV mount would save sufficient area by sticking on to the wall or in a cabinet. It is a win-win situation since you won't have to struggle with making room for a large TV and, at the same time, enjoy the perks of watching television through your ride.
Prioritizing Safety
Whether you're camping in the woods or enjoying a road trip, you surely cannot overlook your television's safety. A TV mount or bracket is framed with robust materials that offer a tight grip to the TV and keep it in place. This will save your TV from damage and falling off in case of vibrations, road bumps, jerks, and even accidents.
Entertainment on the Road
RV TVs are all you need to fight off boredom on your next trip. You can listen to some music, watch the news, or play a movie - the opportunities are endless to keep you entertained. 
With an RV mount, it's a piece of cake to adjust your TV for a clearer view. It makes it feasible for adjustments, tilting, and swiveling to leave you entertained without having to crane your neck at awkward angles. 
Moreover, you'd be saved from the trouble of bringing your TV out and connecting it each time you wanted to watch something.
Lavish Interior
Fitting in an RV mount gives the impression that your TV is floating on your wall. This would boost your RV's interior by giving it a contemporary, clean, and luxurious touch. It would surely become the center of attraction for everyone visiting your RV.
Types of RV TV Mounts
There are a few options when it comes to different types. They all have different benefits and features. The following section will discuss their features and what makes them stand out from each other.
Flat TV Mount
Flat TV mounts are the most basic option, as they point straightforward and can't be adjusted to an angle. They're not the best when you're laying in bed and it is high above because the screen may look discolored or be hard to see at a fixed angle.
Tilt Mounts
Tilt mounts are similar to the flat mount as they're secured onto your wall. However, they solve the problem of an awkward viewing experience as they're able to be tilted down into an angle to make it easier to watch TV. They can also be adjusted whenever you want. However, it still doesn't offer the best flexibility when it comes to viewing angles.
Desk Mounts
Desk mounts support a smaller screen like a computer screen or small television and can be secured on any desktop, worktop, or shelf. They can be used on almost any surface without taking up too much space because of their simple and small design.
Swivel Mounts
There are also mostly swiveling options that allow you to move your device around at any angle or side you want. You'll also be able to get stronger versions to support larger TVs for a full range of motion.
How to Attach a TV Mount to an RV Wall
Attaching your TV doesn't need to be a hard task. Just follow our helpful steps and you'll be watching The Soprano's in no time.
Firstly, you want to take the mounting plate and secure it the back of your TV using the screws that came with the kit.


Ensure the area is strong enough to handle the weight. If your mount and TV are too heavy, it could easily break off the wall, and you'll be left with a damaged TV, wall, and broken heart.


Make sure the bracket is aligned perfectly to where you want it. Once that's sorted, you should be able to insert and secure the arm of the mount into the bracket.


Once the arm and bracket are sorted, you'll want to attach your TV with the plate on to the arm and then secure it down with the screws while setting your desired height.


If you're wanting to really make sure that the TV is fastened tightly, you can take each screw out one by one and coat it in adhesive and then screw them back into the bracket, this will add an extra layer of safety and help with your peace of mind.
If you want a demonstration on how to install your TV mount, take a look at this helpful YouTube video.
Conclusion
The lesson to take away from this article is that it's not hard to find a decent mount that'll satisfy your needs. It's also not hard to install your mount by following our guide. We hope that this article has helped you get a step closer to enjoying some home entertainment while on the road. 
People Also Ask
A lot of people find themselves confused and doubtful when it comes to purchasing TV mounts. Unsure about the installation process, or the different types of TV mounts is what triggers questions in one's mind. For your convenience, we have researched the answers to some questions that surfaced the internet too often. Have a look below.
How High To Mount A TV?
Determining the ideal height for the TV mount demands that eye level, angle, and viewer's distance should be kept in mind. You don't want your TV too high to strain your neck, and neither should it be too low from the eye level. 
Measuring 56 inches from the floor to the TV center is perfect for adjusting a 42'' television, and a 55 inches TV would be adequate at 61 inches measured from ground level.
 For larger TVs, you'll need to considerably increase the height. A 70-inch television should be mounted at a safe height of 67 inches from the floor to the center of the TV.
What Size Screws for TV Mount?
TV mounts need to be secured tightly in their place to minimize the impact of movements and shocks on the road. You will require screws to drill the TV mount on the wall, but one must be cautious when inserting screws in the hard-paneled walls of an RV. 
Choosing smaller screws of one or 1.5 inches will keep you on the safe side, but it's always good to know the wall thickness before inserting the screws. Standard one-inch screws offer great holding strength for a TV mount.
Is A TV Mount Safe to Use in an RV?
TV mounts have certain protective features that help them cope with a different environment in an RV. They lock your TV in place without asking for much space. By keeping the television fitted on the wall, TV mounts guarantee safety because they are strong pieces of equipment that can bear heavy weights. 
They minimize the vibrations that could damage the TV and provide a better angle for everyone to see. If you're concerned that the RV walls might not hold up, we assure you that the right installation process with even small-sized screws can hold up the mount with enormous strength in a VESA pattern.
Do You Need A Special TV Mount for an RV?
With limited space in an RV, you need to search the market for TV mounts that offer variable motions and enhanced durability. Under-the-cabinet and pull-down mounts are highly beneficial for saving space and give you a customizable feature for adjusting the TV's angle. 
If you want something with greater mobility, articulating and full-motion mounts improves flexibility in motions, tilting and swiveling. RV TV mounts need to be highly practical in terms of occupying less area, offering a firm grasp on the TV, and providing more than one viewing spot by enhancing your options.
How Many Pounds Can an RV TV Mount Hold?
TV mounts are hefty and powerful devices. They seem quite small but are designed to bear substantially heavyweights. Every TV mount is built for a different weight limit and a certain sized flat-screen television. Typically, they are designed to support TV screens weighing 33 lbs, 44 lbs, and even up to 77 lbs effortlessly. It all comes down to the weight-bearing capacity of your TV bracket.
What Is A TV Backer in an RV?
RV walls are quite thinly paneled, making it difficult to install a TV mount with little wall support. Owing to this frequent complaint, many RVs now feature a separate area called the 'TV Backer' designed to sustain heavyweights of the TV. This area is solid and thicker to hold in screws and the bracket in a secure fashion. 
The backer board may be found in the master bedroom or in the living area so that one can enjoy full access without worrying about the safety of your TV.
Can I Attach an RV TV Mount to the Outside of My RV?
Many RVs do not feature an outdoor television, so you'll need to make adjustments to mount your TV outside. Outdoor mounting can be a bit of a challenge, but once you get it done, it's really convenient and provides a pleasant experience. 
You'll need to free some space in a storage compartment where you plan to fit the television. Start by taking a piece of plywood and screw the TV mount on to it. You can either install the plywood into the cabinet or fix the piano hinges in your storage compartment for enhanced safety. 
Now all you need to do is securely adjust your TV on to this mount, and you're done!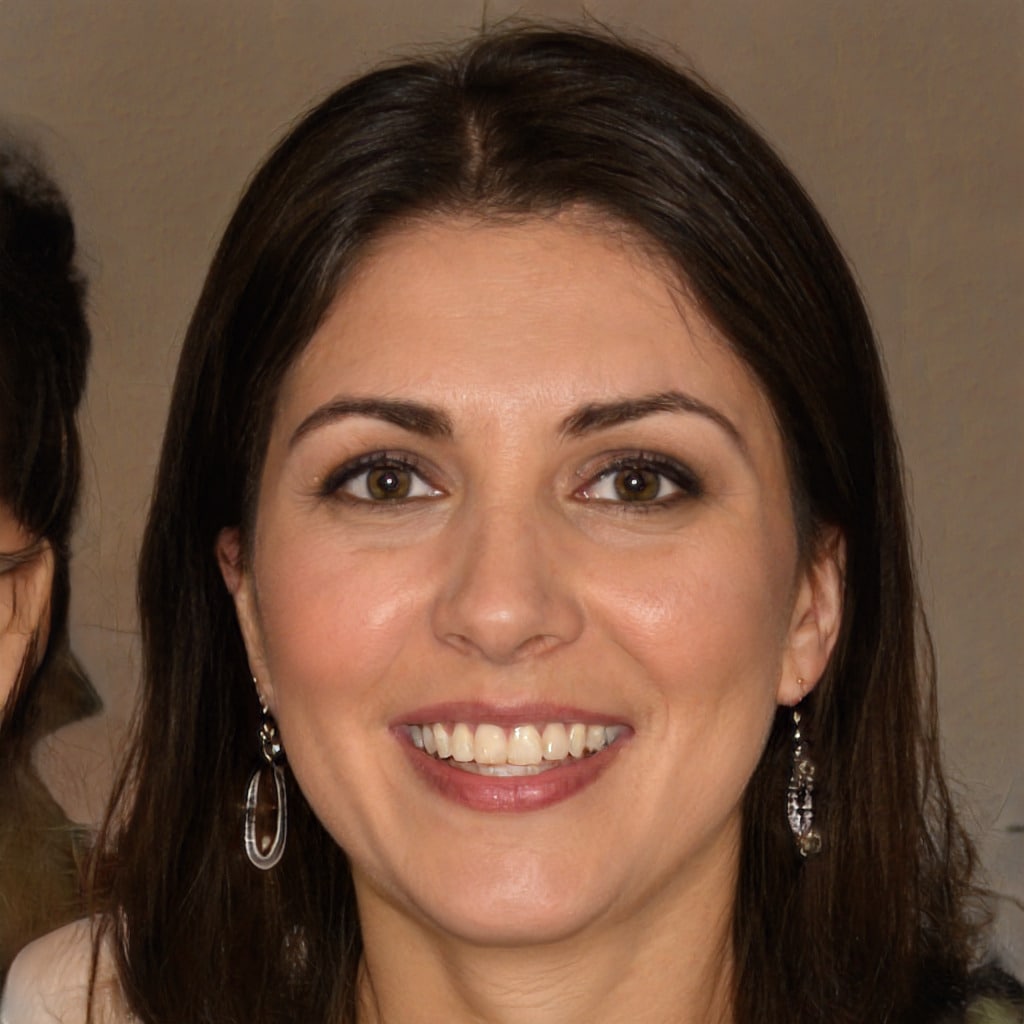 Hello, fellow wanderers! I'm Alyssia. Since 2008, my husband and I have called an RV our home, journeying through life one mile at a time. Our nomadic lifestyle has led us to over 70 countries, each with their unique tales that have shaped our own.
I share our stories and insights right here, hoping to inspire and guide you in your own adventures. Expect tips on RV living, our favorite camping spots, breathtaking hiking trails, and the joys and challenges of an ever-changing view from our window. Alongside, you'll also find practical advice on outdoorsy stuff, designed to equip you for any journey. Join us as we continue to explore the vast, beautiful world on wheels!