What are the best RV accessories you can get to make life better and of course easier while out on the road? Of course, it's down to personal need, but there are literally thousands of add-ons things that you can get to upgrade your RV. 
Sometimes they are a godsend and sometimes they might turn out useless, such is life. The following article discusses the various accessories that you can buy for your RV which we believe are really helpful.  Don't go buying them all though as some will no doubt turn out to be useless.
What Makes These RV Accessories Stand Out?
There are various qualities or features that allow these RV accessories to stand out as unique or different. This gives the product the advantage of being considered better. The following section will discuss in detail what makes a product stand out.
Material Durability
The durability of RV accessories should be the best. And it has to be made with some of the best materials and must last for a considerable amount of time, or at least longer than the competition. The warranty can also be an indication: the longer the warranty coverage, the more confidence the manufacturer has that their product won't fail.
Efficiency
The efficiency or effectiveness of RV accessories is also just as important. The product needs to work to the same standard it says on the box or even better. The best working device is always going to be the one that stands out.
Unique Features
The best RV accessories should have extra features or some features that the competition can't offer. These features will draw people into the product more than those that are fairly basic or average. However, extra or unique features are only great if they actually work and aren't just cheap ways to attract views to the product.
Review of the Best RV Accessories
The most important part of this article is the review of each product that we consider to be the best in the market. The following section will discuss the various features as well as the pros and cons of each product in order for you to understand them a bit more.
Best Overall RV Accessories:
weBoost Drive Cell Phone Signal Booster
We all need a good signal, and of course the more remote you are the harder this will be. This is why we believe a signal booster to be one of the best RV accessories.
This WeBoost is the best signal booster on the market, mainly because it's compatible with every U.S. provider. It will enhance your signal to make it 32 times more powerful, meaning that no matter where you might be, you'll always have a great signal.
When connected to your device you'll have an extra two hours of phone time to look forward to as it only consumes a small amount of your cellphone's battery. You don't need to be stationary for this booster to work properly, you can be driving and still benefit from the higher audio quality and fast data. All of the parts needed for installation are included in the pack that arrives.
Bottom Line
This signal booster almost has it all. It can offer a signal that's got 60% more reach to and from the signal tower as well as being 32x more powerful than your usual signal. You don't need to worry about it working with certain signal providers, as it works with all U.S. companies. One of the main benefits is that it consumes almost zero percent of the device's own battery to operate, making this overall our best RV accessories.
You'll also not need to stress about the installation as it's fairly easy with all the needed parts coming with your purchase. The only real downside is that it doesn't double up as a WIFI booster as well.
Best RV GPS:
Garmin RV 770 NA LMT-S GPS Navigator
You get the full package when you go for this Garmin GPS navigator. Your kit includes a dual 12V car charger with a microfiber cleaning cloth that uses super-fine fabric to clean the touchscreen display without causing any scratches. You'll also receive a slim-fit carrying and protection case and a seven-inch stylus.
The navigation system will warn you of any road conditions and re-route during roadwork as it has live access to traffic and basic weather conditions. And it can all be accessed using hands-free features like Bluetooth and voice recognition. The large touchscreen display is measured at 6.95 inches from edge-to-edge, which will be able to provide all the necessary information on one screen.
Bottom Line
This GPS is the most helpful navigator on the market, and we believe is one of the most essential Rv upgrades. It can be controlled in a number of ways, which makes it a lot more convenient for drivers. You'll also greatly benefit from having cleaning pads, a stylus, and a protective case to maintain the GPS. This also increases the lifespan of the product and decreases the chance of any required maintenance.
The large display is also a great feature and something that all GPS systems should have. This feature adds more convenience to the driver as you won't need to switch between tabs for the needed information, instead it's all in front of you when using a large screen. The only downside is that because of all the features, it might take a while to get used to it or set it up properly.
Best RV Leveling Jacks:
Libra RV Leveling Scissor Jacks w/handle
RV leveling jacks are one of the most essential accessories you can get. This product is one of the best in market and will ensure your RV remains steady on soft surfaces. Most other jacks would sink into the ground under the weight, but these jacks can survive 5,000 lbs each, all the while extending the RV 24 inches off the ground.
One of the most attractive features of this model is that you can crank the two jacks by using the crank handle that's provided, or use the ¾-inch hex magnetic socket with a power drill, which will save you the effort.
Bottom Line
These leveling jacks are some of the most convenient RV accessories and these can be extended by hand or using a drill. They're beneficial if you're planning on parking on some slope-like terrain, as they can extend to a considerable amount of 24 inches tall, which is plenty, even on the steepest of slopes.
These jacks are also great for being able to withstand large weights, which other leveling blocks would struggle with. The only real downside with these is that they can take a while to extend as you need to find the best angle, you might also need another person to help install these properly.
Best RV Hammock: 
Eagles Nest Outfitters DoubleNest Hammock
A hammock is the ultimate of all RV accessories and will allow you to chill like never before. This hammock works perfectly with your RV on those hot summer days when you want to relax outside, and what better way to do that than to share the experience with another person? This double hammock is made from 70D high-quality nylon taffeta, which is also breathable to allow your body heat to regulate properly.
The nylon material is made to support weights of up to 400 pounds and can dry fairly quickly after being cleaned. The full hammock can also be stuffed inside a portable bag that can be clipped on to a smaller daypack if you ever wander around the woods for a while.
It won't fail you as it includes aluminum wire gate carabiners and nautical-grade line with stainless-steel snap links, which allow you to connect this hammock to almost any surface.
Bottom Line
This hammock possesses plenty of different benefits, the most important being that it can withstand the weight of two people, up to 400 pounds of weight. The breathable material will allow for decent airflow to your back and legs during those hot, summer days. When you wash the hammock, the same material will allow it to dry relatively fast.
Another benefit includes the storage bag you get with your hammock. It makes it easy to carry around and can even be connected to your daypack when venturing out of the RV. The only downside to using this product is that the straps needed to hold it up aren't included in the purchase, meaning you'll need to source these yourself.
Best RV Bike Rack:
Swagman XC2 with Bumper Adapter
It's always a pain when you either need to squeeze your bike into your already cramped RV or even worse: have to leave it at home. For near more as this bike rack is an easy and convenient way to fix this problem, and it can carry up to two bikes with a maximum load weight of 70 pounds.
It'll fit a two-inch hitch receiver or bumper mount and you'll even receive a two-inch bumper mount adaptor with your purchase. If you decide not to take the bikes you can simply fold the rack compactly. The black powder coating is a protective layer that will help decrease the chances of corrosion and rust.
Bottom Line
This bike rack is a great accessory to have , and any bike rider will agree it's the most essential of RV accessories. If you're a nature lover and want to immerse yourself even more with a bike ride through a forest trail, you'll need to have somewhere to store your bikes. The rack can hold two bikes with a maximum load of 70 pounds, so they're great for any romantic adventure with your partner.
You'll also not need to worry about the weather as it boasts a protective coating that stops any corrosion or rust from taking place, so not much maintenance is needed. The only downside to this rack is that it's obviously limited to how many bikes you can take so it's not great for any families larger than two people.
Best RV Solar Kit:
HQST 100 Watt 12 Volt Polycrystalline Solar Panel
Power is an important part of your RV lifestyle, and without it you'd be stuck. That's why this solar panel kit is such an important RV accessory, especially in those emergency situations. The low iron-tempered glass has been enhanced to stand up and protect against any impacts from branches or rocks that could possibly damage your piece of kit. The RV solar kit can also protect against high winds and heavy snow loads, so no matter the weather, your solar kit will withstand the elements.
The pre-drilled holes make the whole process much faster and even work seamlessly with different mounting systems such as z-brackets, pole mounts, and tilt mounts. Installation, therefore, is also a lot easier for this solar kit than it is for others.
Ideally, you'll be generating 500Wh per day and you should even get a great performance in the shade or low-light environments thanks to the bypass diodes used to minimize any power drops. If you come across any problems you'll be covered by the five-year material and workmanship warranty and 25-year power output warranty.
Bottom Line
There isn't much to fault this RV solar kit. The only real problem that you might have is that it's a polycrystalline model, as opposed to the the more efficient type monocrystalline, which uses a purer silicone.
However, there are many benefits that outweigh this downside. These include the overall power output being amazing, even in shaded areas. All of the mounting brackets work with pre-drilled holes on the frame, making the whole installation process so much faster and easier for the RV owner.
Another huge benefit of this solar kit is that it's got plenty of protection against anything the environment has in store for it. The reinforced material can withstand high impacts from debris and has effective proofing layers against water, snow, and dust.
Lastly, you'll have peace of mind knowing there's a five-year workmanship warranty and a 25-year energy output warranty on this product. This clearly shows the confidence the manufacturer has in its product. 
Best Dehumidifier for RV:
Vremi 1 Pint Dehumidifier
This small, one-pint dehumidifier is perfect for clearing out the air in your bedroom or small RV. The removable water tank has a capacity of 1.5L and a moisture capacity of one-pint. The dehumidifier doesn't only lower the humidity but it also keeps your RV free from things like dust mites, mold, and mildew which only make breathing worse.
You'll also notice the dehumidifier has a low noise thermoelectric Peltier module, keeping the gadget quiet so you can get your beauty sleep. You also get an energy efficient 36-watt adapter that prevents any overheating.
One of the most attractive features about this dehumidifier is the automatic shut-off feature that helps automatically regulate the humidity to your desired level, and then shuts down once this level has been met.
Bottom Line
A dehumidifier is an important accessory to have in your RV, as it can get really humid during the night and could stop you from sleeping. This dehumidifier is attractive for many reasons, one being the design is quite sleek and easily blends into the environment.
Another great benefit of this RV accessory is that it's energy efficient because of the automatic shut-off feature and quiet motor. As well as the efficiency, the quiet motor won't keep you up at night, either.
The only downside with using such a small, portable dehumidifier is that it needs to be constantly emptied because of the small storage size.
Best Electric Heater for RV:
Lasko Heating Space Heater
If you live in your RV or you're just doing some winter traveling, a heating unit will no doubt be one of the most essential RV accessories you can get. This electric heater is currently the best on the market.
You can access the heater's two quiet settings, high or low, with the addition of an auto setting which helps regulate your RV's temperature automatically. The digital thermostat is easy to control as you'll have the digital display to help monitor the change in temperature.
If you're using the remote control, you'll have access to the various features like adjusting the temperature, timer, and oscillation. The timer program allows you to select heating hours of one to eight with hour-long intervals in-between.
The whole setup of the heater isn't a problem as it's ready to use when you take it out the box. In terms of safety features, it boasts overheating protection and a cool-touch exterior which saves you getting burnt.
Bottom Line
This heater offers plenty of features you'll benefit from, such as the remote control that can be used to adjust the settings on your heater. If you want to adjust the temperature, this can be done via the remote or even on the digital thermostat display.
Another benefit is the two safety features that save the device from overheating and you from burning yourself by accident, which can easily happen in smaller areas. 
Best RV Grill:
Blackstone Table Top Grill
An outdoor portable grill is  one of the most commonly bought RV accessories for obvious reasons. They're great for those summer days when you're in the mood for a family BBQ.
This RV grill only uses a small one-pound propane bottle to operate and has a built-in grease catcher for all the mess. The compact grill is easy to store in your RV as you can store the griddle top upside down to save on any space in a small RV.
Once finished using the grill, you'll be happy to know that cleaning up couldn't be easier. All you need is a paper towel to wipe the grill down. With such small cooking devices, they usually take a while to heat, but this 12,000 BTU grill will be sizzling in no time.
Bottom Line
This small BBQ is great for those outdoor adventures or small family BBQs. The compact design allows you to fit the device into the smallest of kitchen spaces, and you'll benefit greatly from the fast heating grill.
The cleaning process is extremely fast and simple, all you need to do is give it a wipe down with a paper towel after every use. The only real downside with this BBQ is the lack of surface area to cook, so if you're regularly traveling with several people, it might take you longer than expected.
Best RV Battery Charger:
CTEK 12 Volt 8 Step Battery Charger
A battery chargery is undoubtedly one of the more important of RV accessories. And this is one of the most efficient on the market, solving a wide range of issues faced by RV owners. In only eight steps you can maximize performance and maintain outstanding battery life.
The way it works is through a patented de-sulfation process that will remove sulfate from the lead plates as well as a special reconditioning process that restores even the deepest of discharged batteries. These two steps are among a set of eight unique steps.
Following that, the LED display offers the user the chance to monitor the entire charging process. The safety features on this device are unique. You'll notice there are no sparks or short-circuiting and there's a reverse polarity protection and overcharging protection, as well as being protected against water and dust.
Bottom Line
There are plenty of benefits that come with this battery charger. The main one that stands out is the unique and patented maintenance process that maintains and enhances both the battery life and overall effectiveness of your battery charger.
Another benefit is the many safety features and protections that this charger boasts, so you'll be happy to know that it should be able to survive anything nature can throw at it.
The only downsides to this device is that it can be tricky to set up if you don't know what you're doing, and it might also take a while to charge because the device is so small.
Perks of Treating Yourself
There are multiple benefits as to why you should treat yourself to the best RV accessories. The following section will discuss these perks in more detail, just on case you need that extra motivation to treat yourself..
Happiness
It's a known fact that when you buy something that you've been wanting for a while, it releases Serotonin. This chemical makes you feel a sense of enjoyment or may feel content with life. You can really boost your mood if you're feeling down or simply need something to look forward to by getting an essential accessory for your RV.
Convenience
Extra RV accessories are great for your RV lifestyle, as certain gizmos and gadgets can save you in plenty of situations. Whether that be saving you time by charging your battery faster, saving you in emergency situations, or simply giving you extra relaxation, the best RV accessories will make your life that much more convenient.
Relaxed Traveling
By investing in good and useful accessories for your RV, you'll benefit from peace of mind. When it comes to carrying out chores or work upgrades, certain products can make RV life a lot less hassle. 
Getting The Most Essential of RV Accessories
There are thousands of RV accessories out there that can really help you in terms of convenience. Whatever it is you need, or don't need (cheeky I know), stocking up on RV upgrades, does make life easier.
Hopefully, the products we've mentioned are going to be useful to you and if you follow our advice, you'll surely hack away a lot of time from your daily tasks. Whichever accessories you get for your RV, we're sure life will be better. 
Have you invested in any RV accessories we haven't mentioned? Do let us know and we can share your ideas, and make life even easier for our fellow travelers.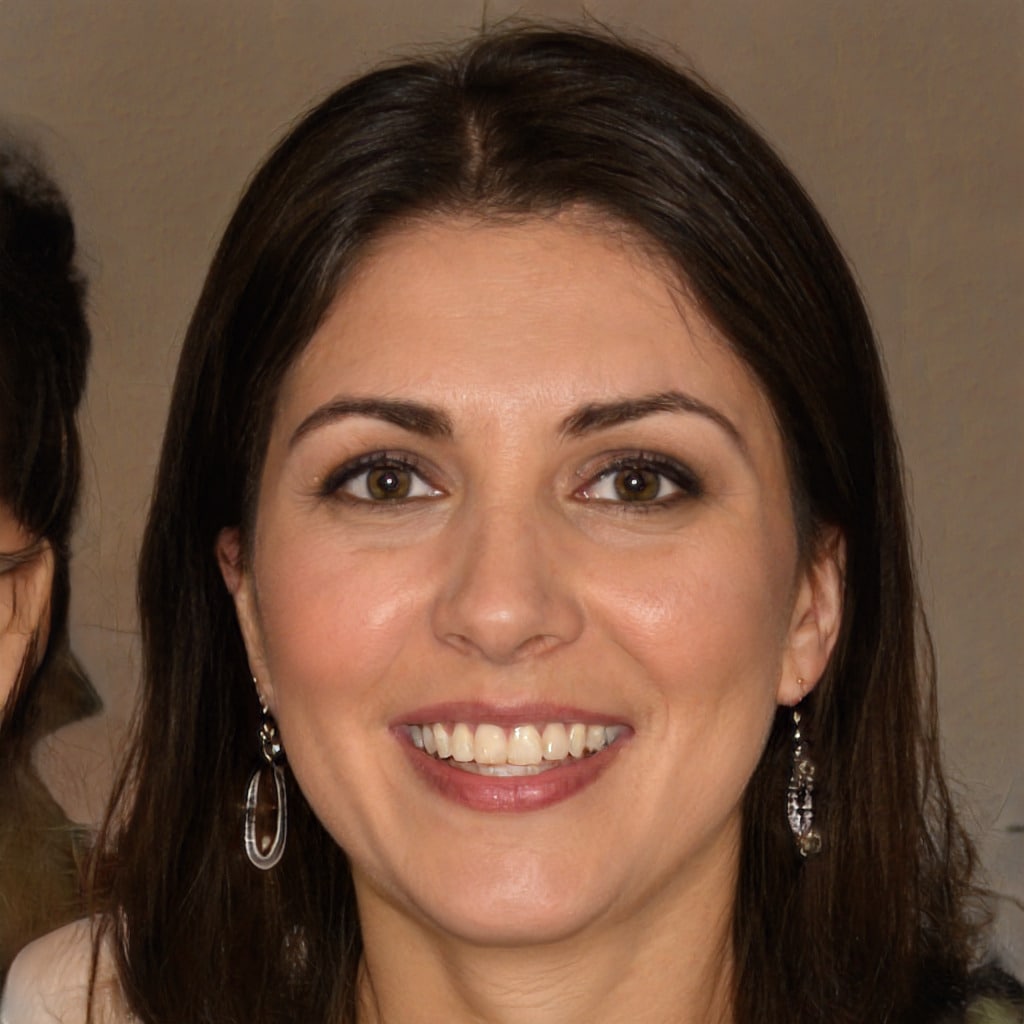 Hello, fellow wanderers! I'm Alyssia. Since 2008, my husband and I have called an RV our home, journeying through life one mile at a time. Our nomadic lifestyle has led us to over 70 countries, each with their unique tales that have shaped our own.
I share our stories and insights right here, hoping to inspire and guide you in your own adventures. Expect tips on RV living, our favorite camping spots, breathtaking hiking trails, and the joys and challenges of an ever-changing view from our window. Alongside, you'll also find practical advice on outdoorsy stuff, designed to equip you for any journey. Join us as we continue to explore the vast, beautiful world on wheels!